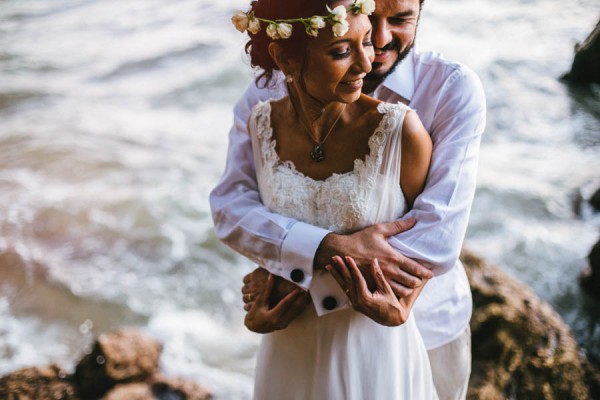 Julia and André's wedding in São Paulo was tropical, nostalgic, and family-centric — just like the couple envisioned for their big day. The pair said "I do" barefoot in the forest of Pousada Santa Martha das Pedras, a location that had fallen in love with five years prior. Their son played a big role in the special ceremony, and, after Julia and André kissed for the first time as husband and wife, the three of them played in the ocean together where photographer Gustavo Marialva documented their absolute bliss.
The Couple:
Julia and André
The Wedding:
Pousada Santa Martha das Pedras, São Paulo, Brazil
The Inspiration:
We chose a very special venue for the party. We wanted it to maintain its own characteristics. I knew we would get married there the very first day we first reached those stone stairs in the middle of the forest, 5 years ago. We are both geologists, we both love nature, this is one of our favourite places in the world, so we wanted everybody there with us just to celebrate love. Picinguaba is a tiny fisherman village, close to Paraty. We wanted nature to be wild, open air, minimal intervention. And flowers, because I love them. For the wedding gowns we both wanted it to be very simple, bare foot, uncomplicated. And we wanted people to feel at home, just like we've always felt there.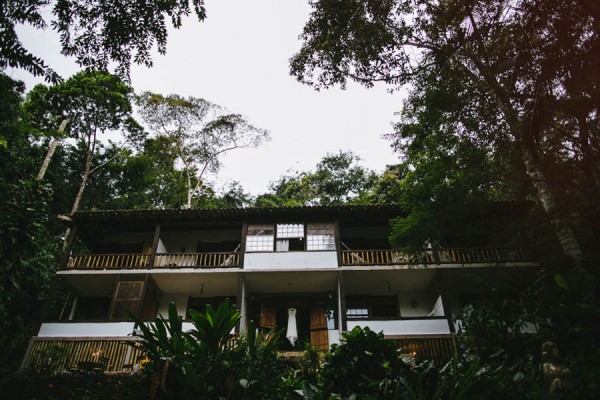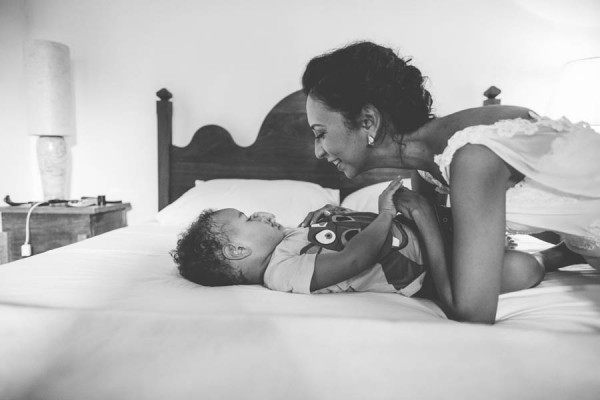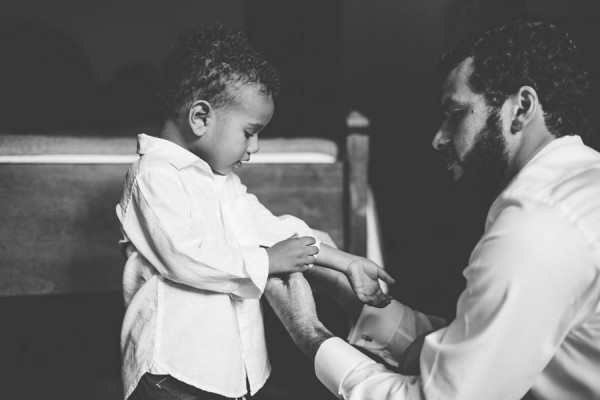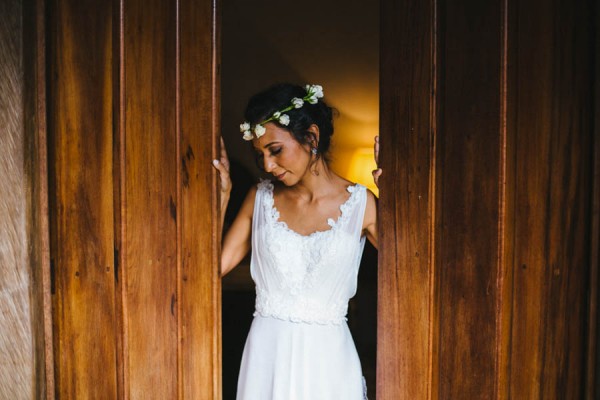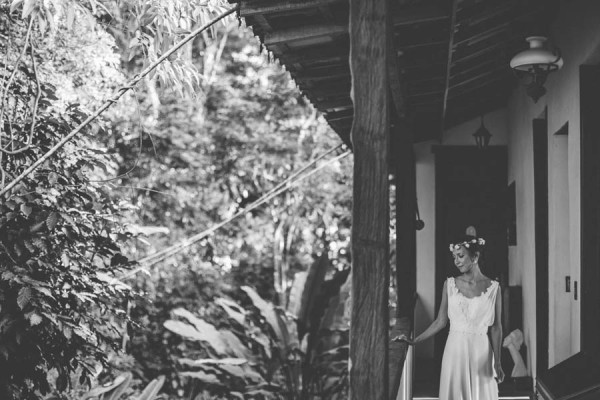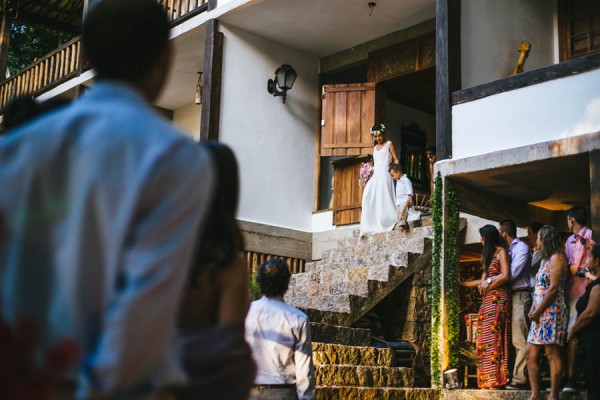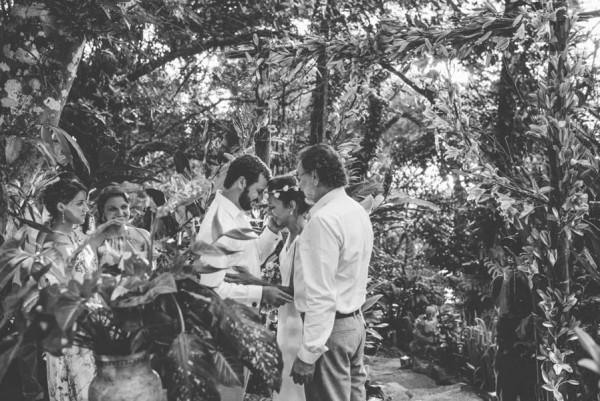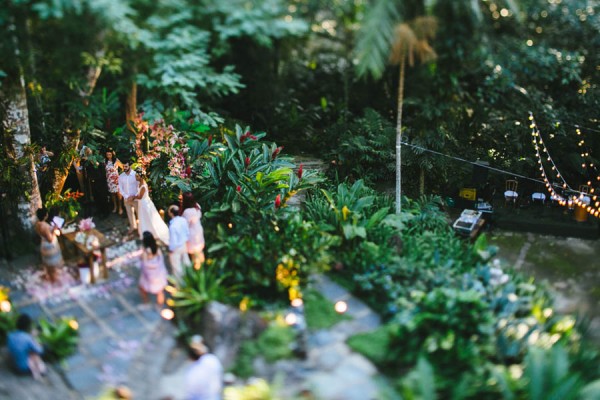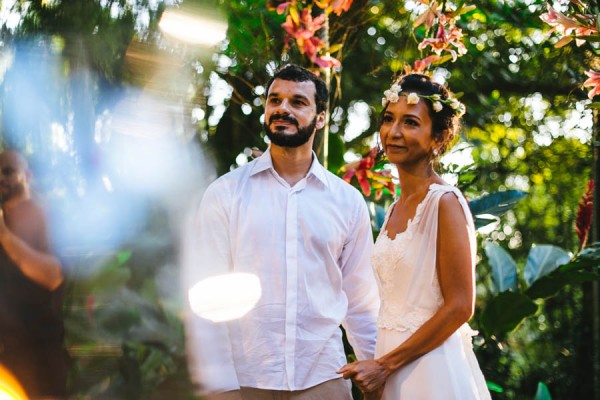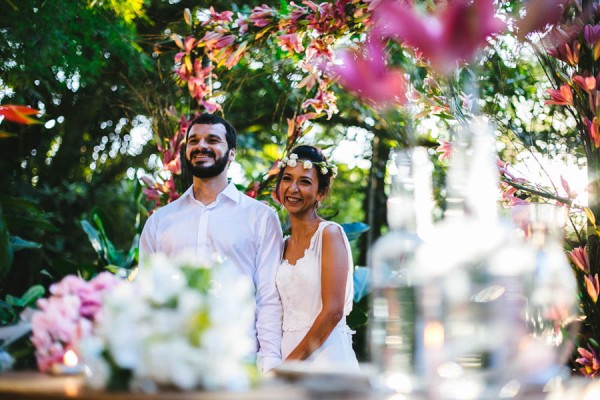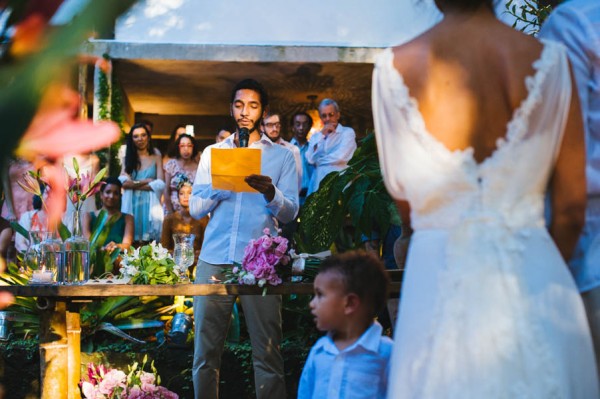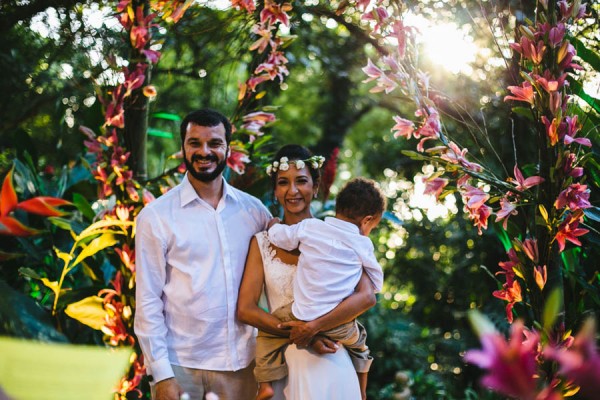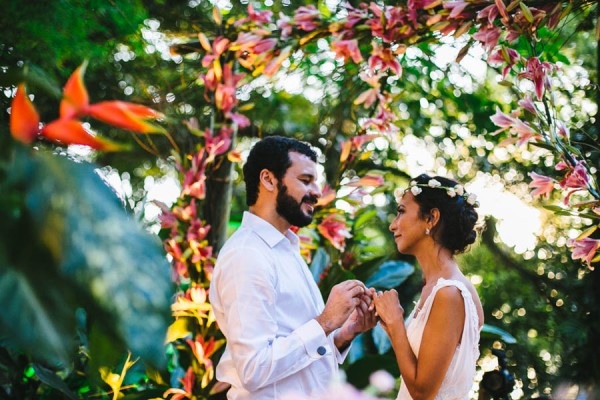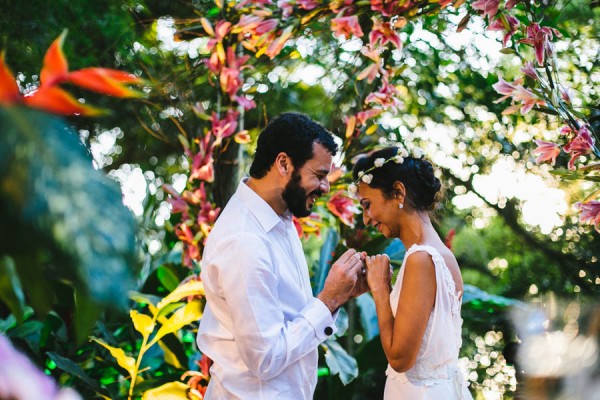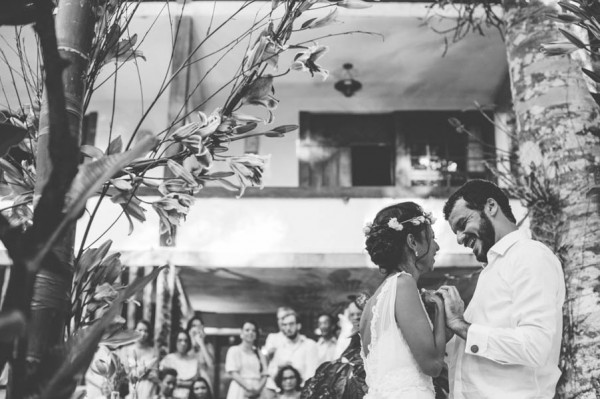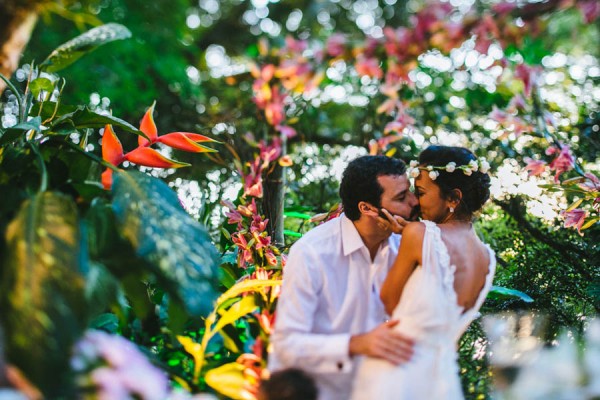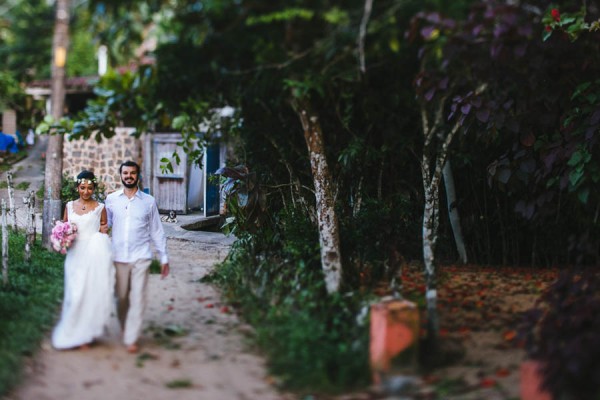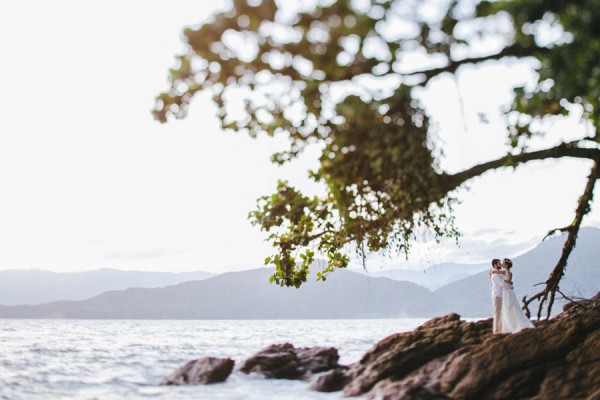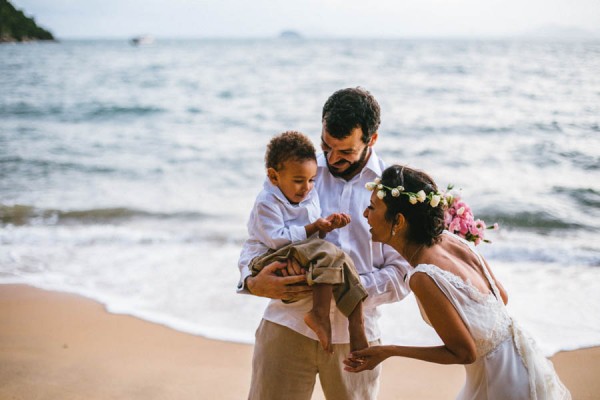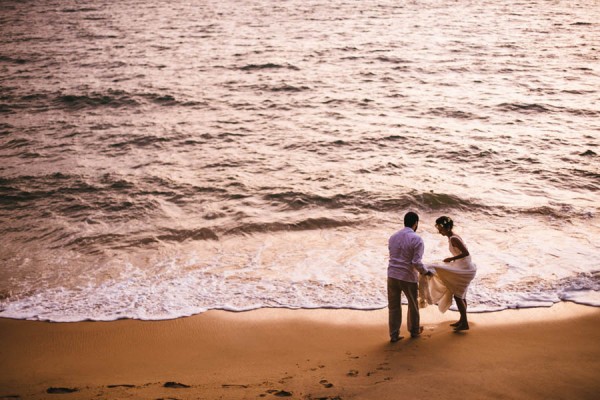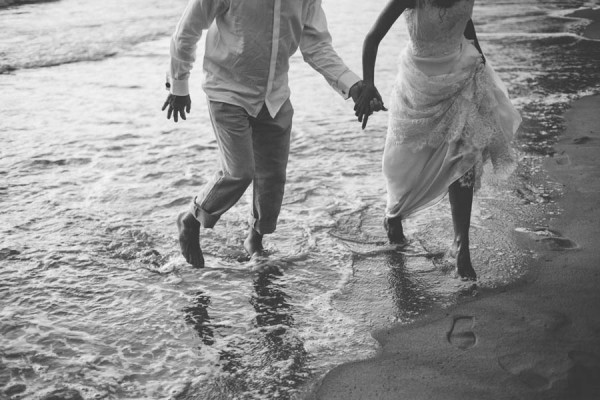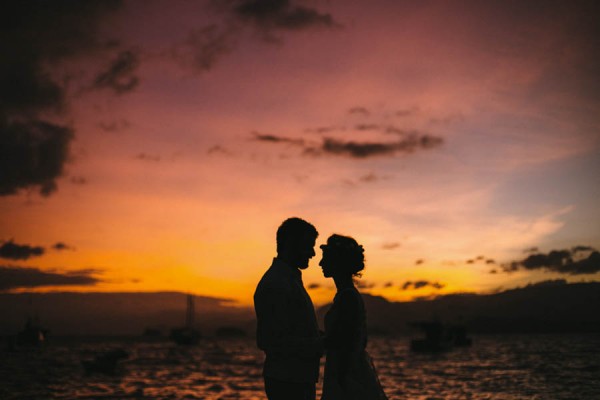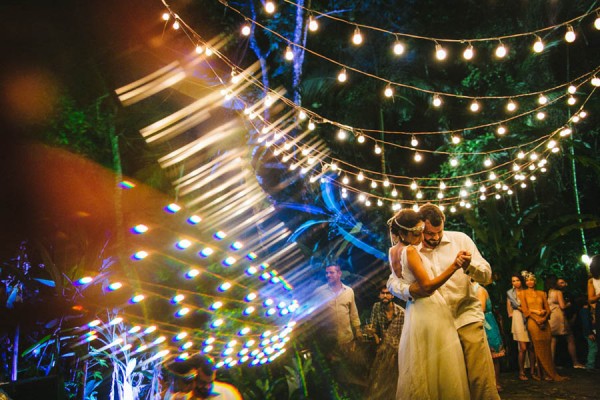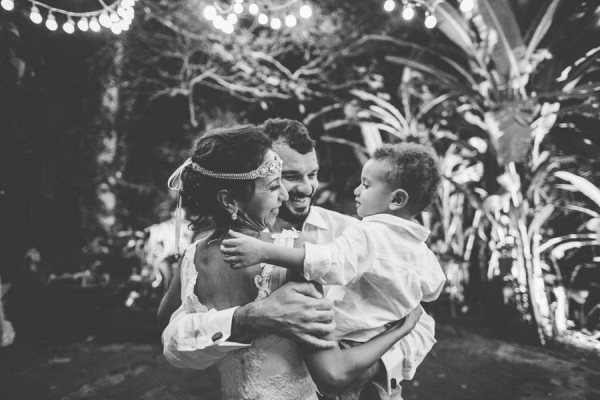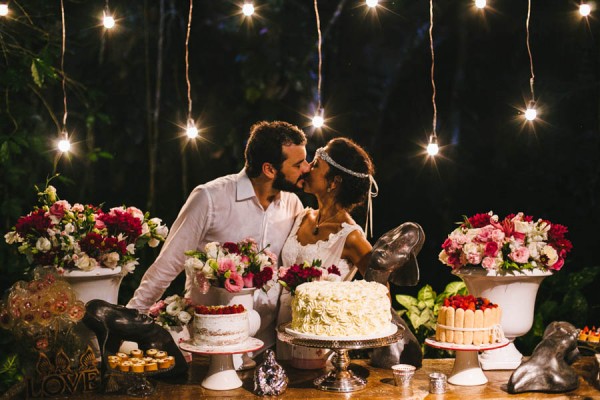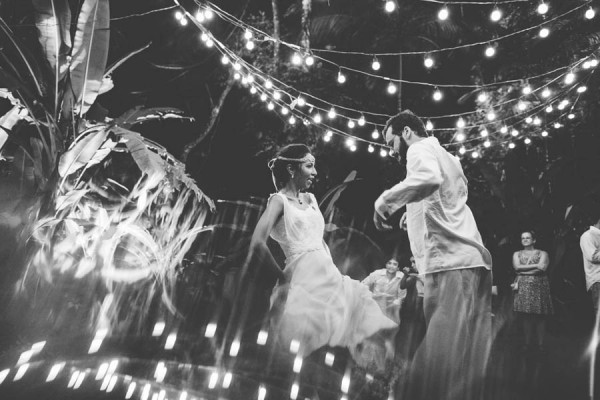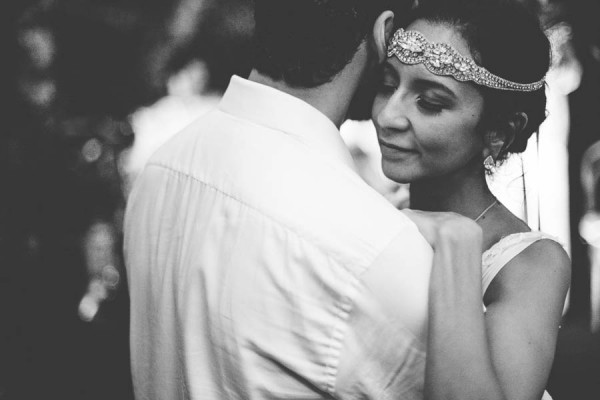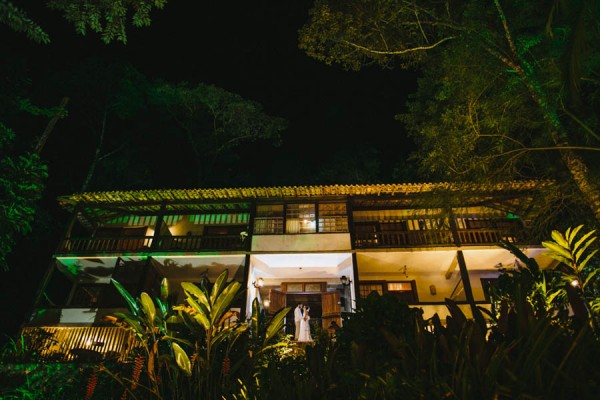 The Moments:
The moment I stepped out of the door, atop the stairs, I felt a breeze on my face and my dress and I knew I was meant to live that moment, and felt that it was perfect. Then my little one suddenly exclaimed "Look at the moon!!" And everyone looked at it. André's favourite moment was the ceremony itself, held by some of our dearest friends. And both of us loved our first dance, sung by our favourite singer, the lyrics saying that "omens become clear when soulmates finally meet."
The Couple Recommends:
Both the photographer (Gustavo)and the video team (Nós 2 Filmes) were incredible. Though we are very shy they just made it flow! They are super kind, amusing and very gifted! Amazing work. The catering was delicious, and did a great work, after travelling 5 hours to get from Rio de Janeiro to Picinguaba! And were still kind and attentive. Everybody loved it. And Pousada Santa Martha team and its owner Antonio, who opened his house doors so that we could have the best party ever!
The Wedding Team:
Photography – Gustavo Marialva
Venue – Pousada Santa Martha das Pedras
Catering – Pimenta Rosa
Cake – Tammy Montagna
Dessert – Soul Sweet
DJ – Tuta Discotecário
Ceremony Music – Trio Mandacaru and Carol D'ávila
Live Music – Xangai
Videography – Nós 2 Filmes
Invitations – Susana Fujita
Hair & Makeup Artist – Marina Brazil
Wedding Dress – Julia Golldenzon
Bridal Accessories – Look at the Bride!
Rings – HStern
A special thank you to Julia and André for sharing their tropical wedding in São Paulo with Junebug! Be sure to check out Luana and Aruanã's DIY Brazilian wedding for more of Gustavo Marialva's stunning photography.