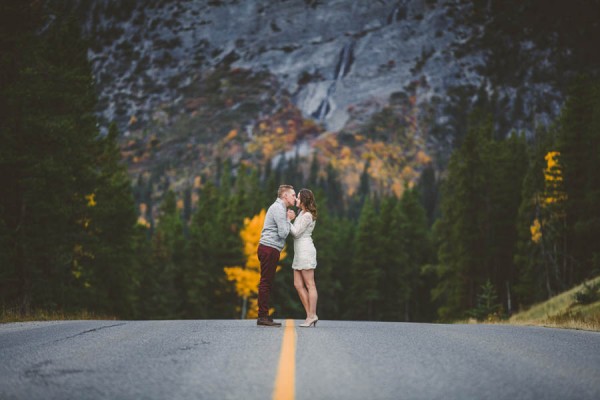 Travel-loving couple Amy and Zach have spent the duration of their relationship exploring the great outdoors around their home of San Diego and beyond. To celebrate their engagement, they made the big trip from California to Banff for a romantic adventure in the Canadian Rockies. Luckily for us, Terry Photo Co. was there to capture all of the picturesque views and intimate moments.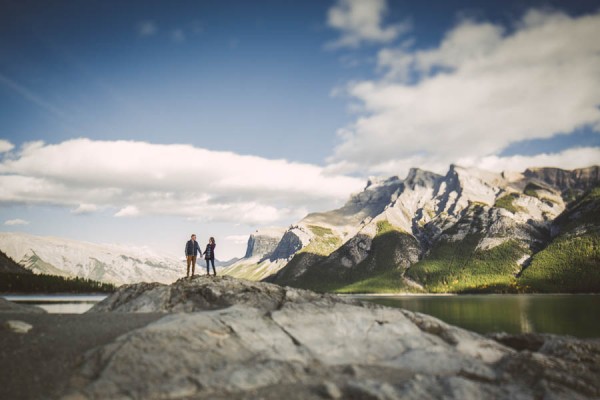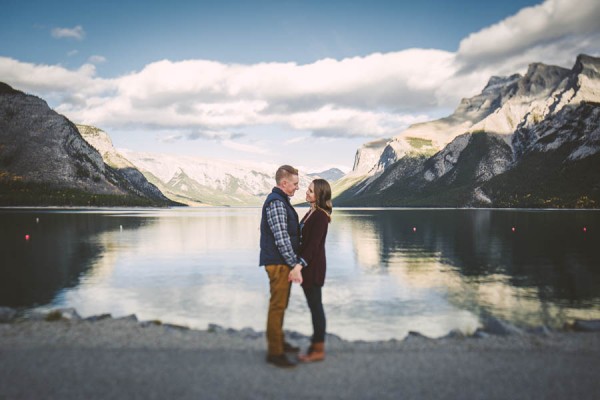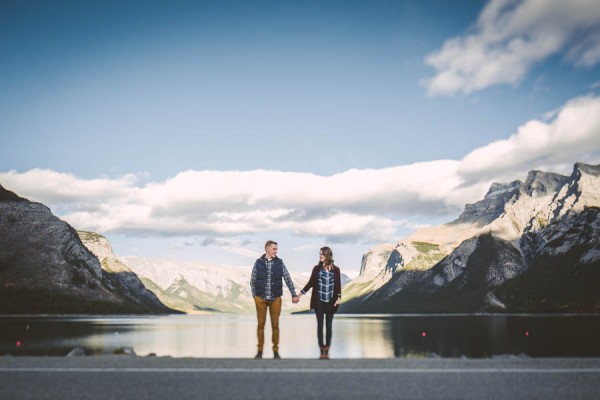 Zach and I met at work but we fell in love at a Mumford & Sons concert. Before the concert, I just knew him as this cute, funny, red head who worked with me. We had friendly polite conversations before, but it wasn't until the concert that I realized what a wonderful man he was. At work I was discussing the concert with some of my friends and asked Zach if he was going. He responded that him and some buddies were going and that we should all meet up. What I didn't know until months down the line, was that he bought tickets the morning of the concert (at a pretty penny, might I add) so that he could ask me out on a date. His plan worked, we had so much fun and he was such a gentleman to me and my friends that I couldn't help but realize how truly special he is.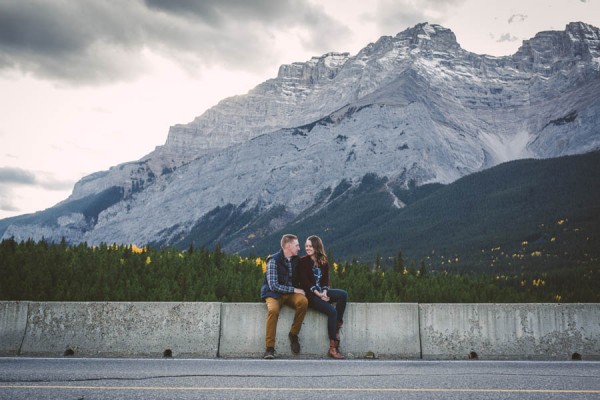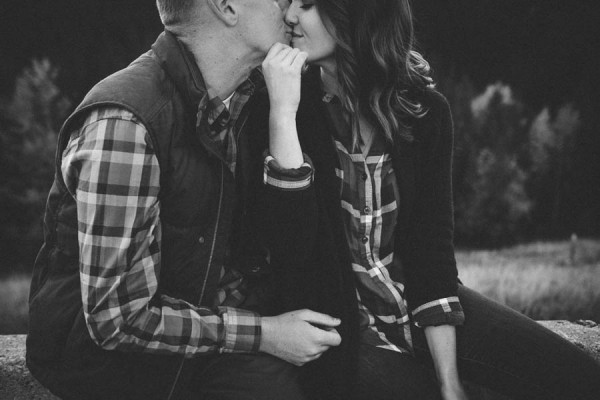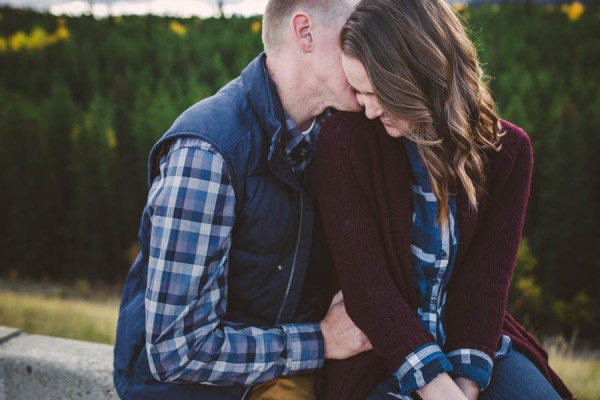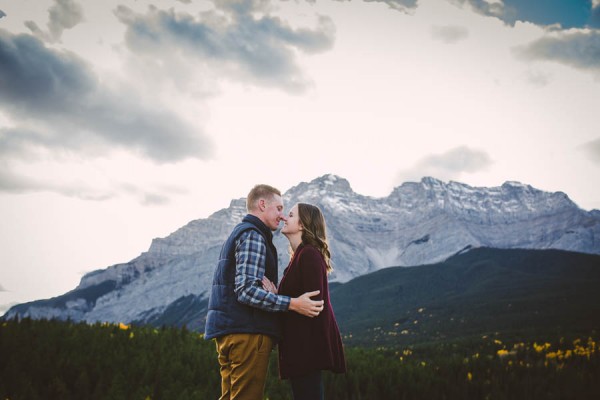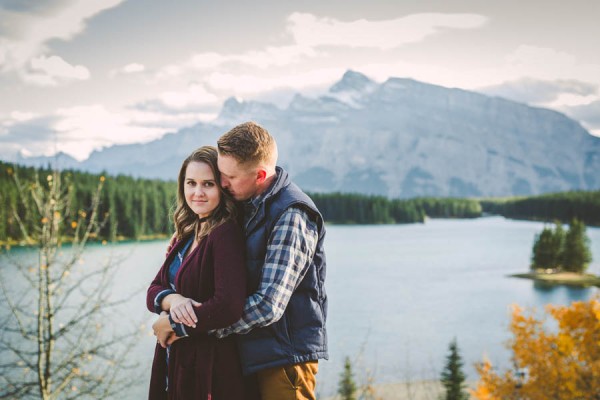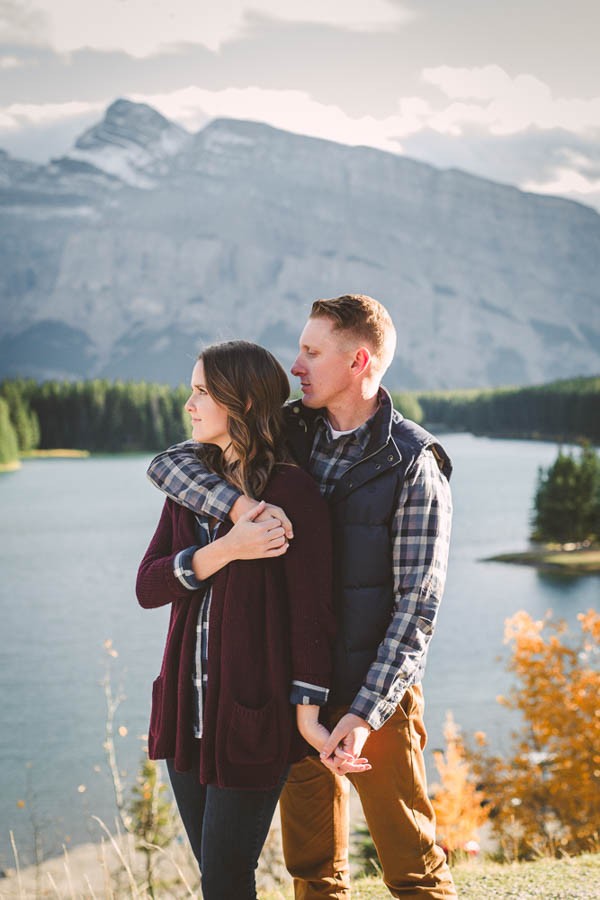 We grew closer by exploring our love of traveling and the outdoors together. We've spent many trips traveling to places such as Yosemite, Colorado, and the Canadian Rockies. Just months before our two year anniversary, Zach got done on one knee on a beautiful beach in San Diego, California. He planned it on a beautiful evening with a gorgeous sunset. He had made sure to include my family who lives in Florida, by inviting my mom out for the engagement. He presented me a beautiful ring and a promise of a life time of adventure together.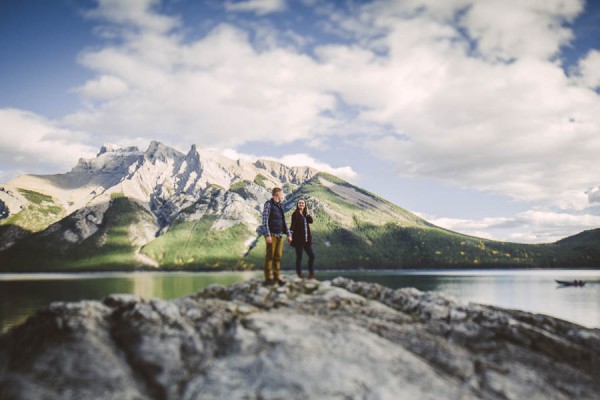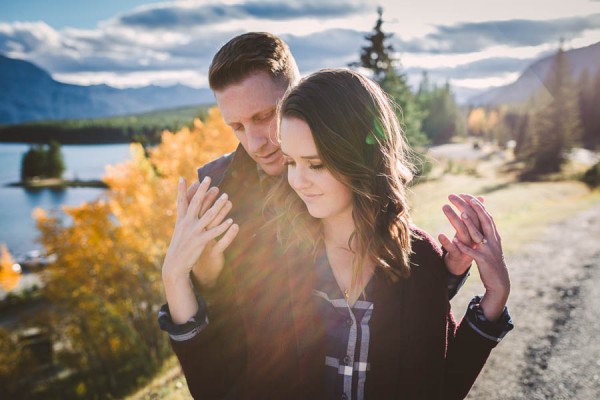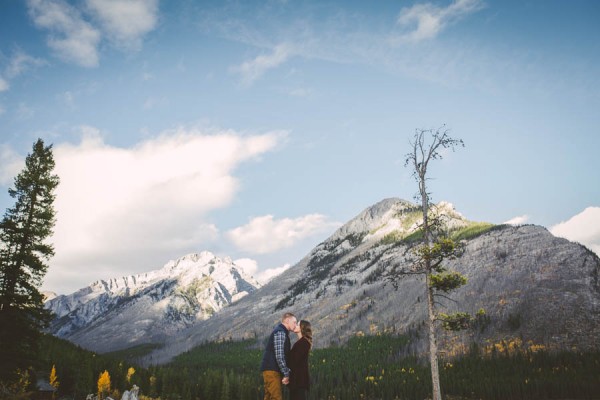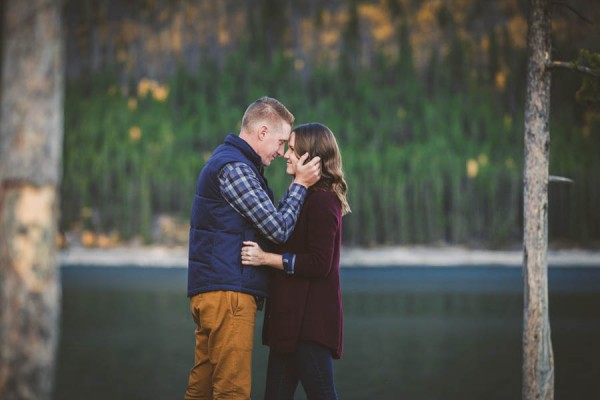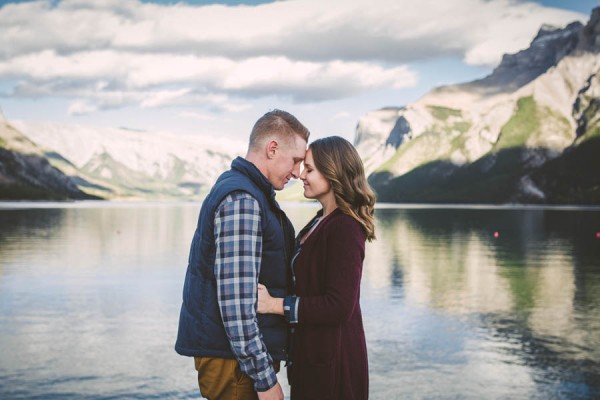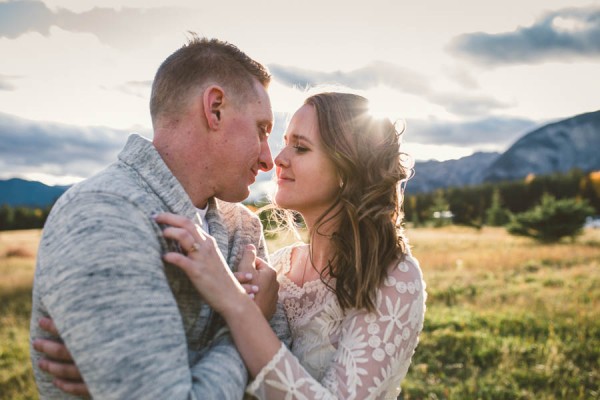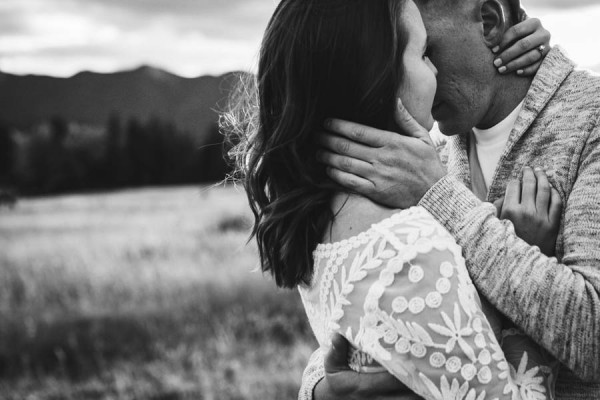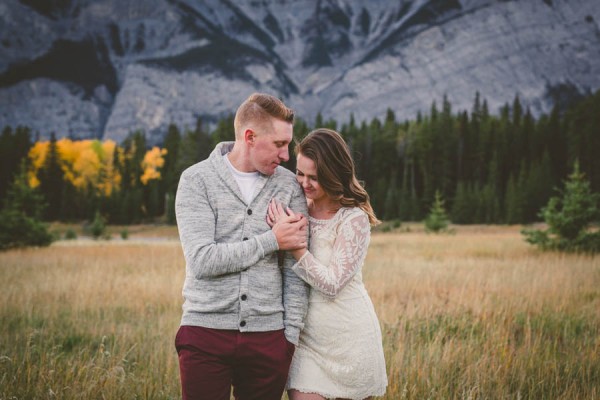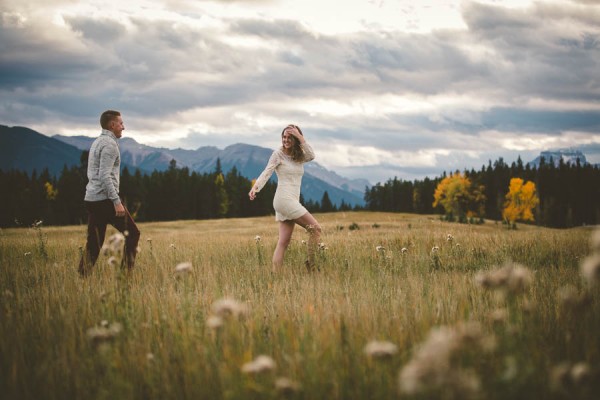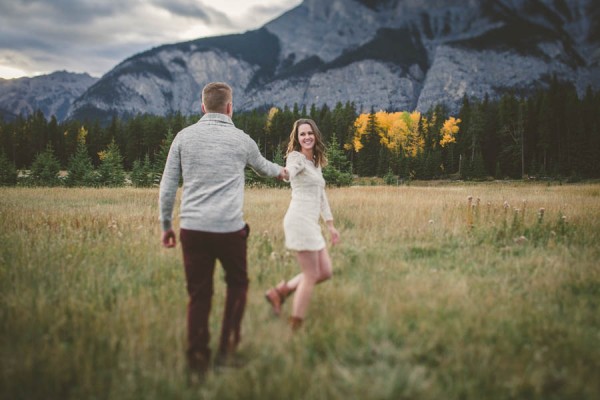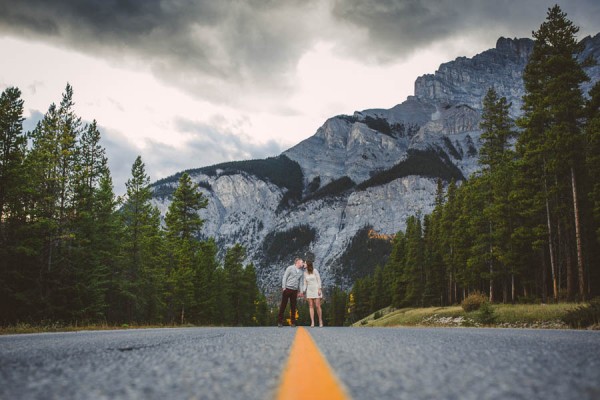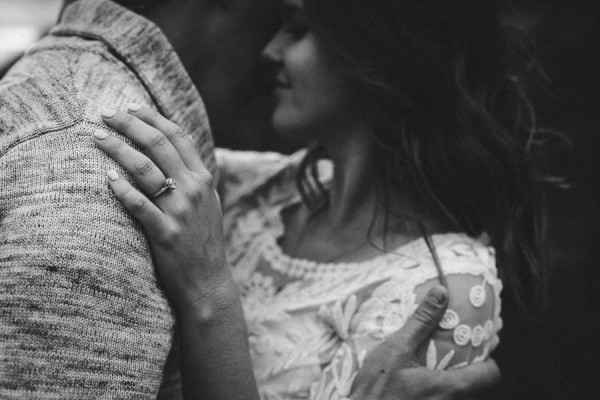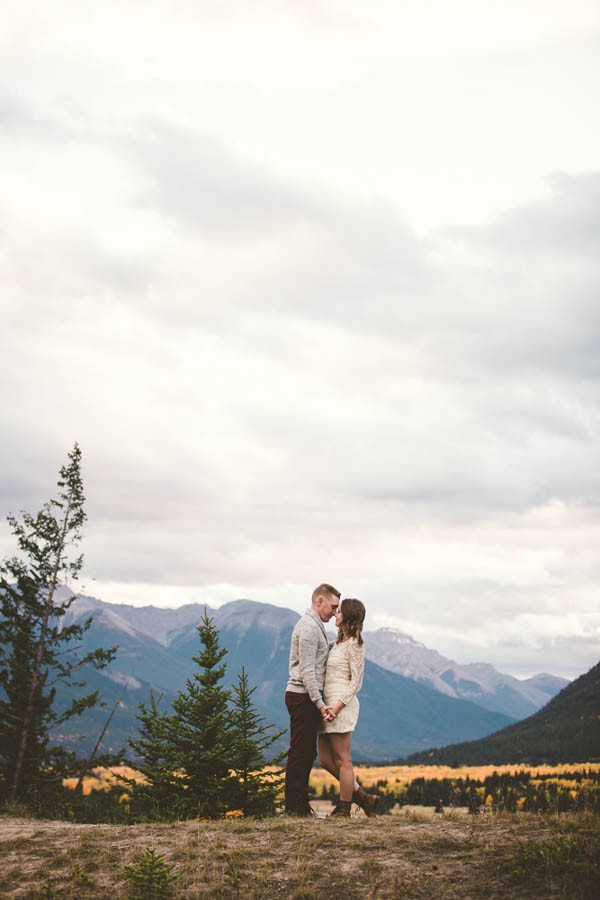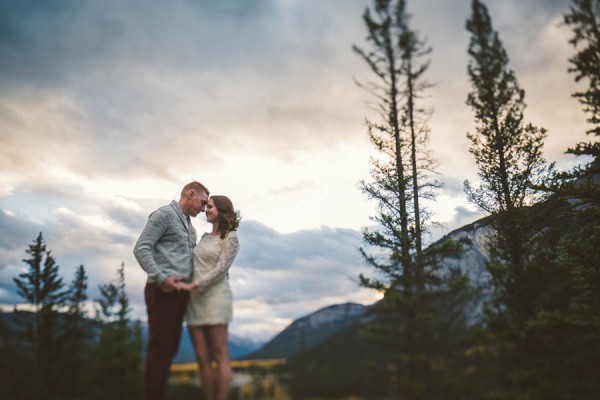 A big thanks to Terry Photo Co. for sharing Amy and Zach's Banff engagement with Junebug! For more travel-loving couple engagement photos, check out Stacey and Matt's Sparks Lake engagement in Bend, Oregon.