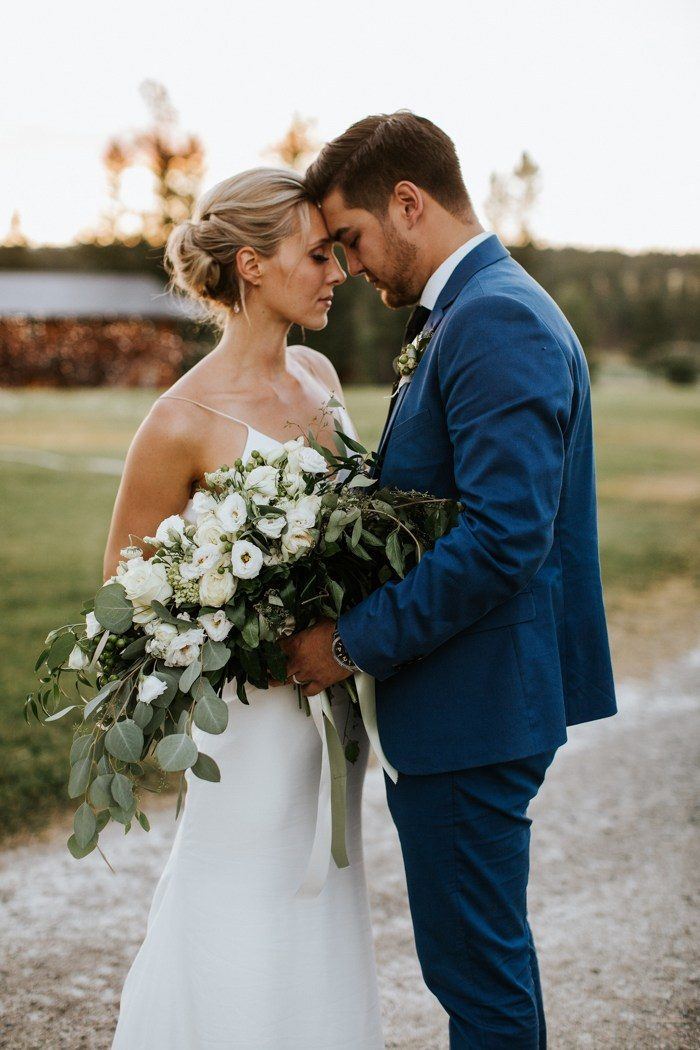 Nicole and Joel wanted a fresh spin on a timeless tradition, and their Cherry Creek Estate wedding provided a perfect setting, beautifully accented by a dreamy, neutral color palette. The venue's Bavarian barn and European styled mansion was the stunning focal point with a complimentary mix of neutral shades of white and beige with green and metallic accents for a romantic and effortless look that didn't overshadow the rustic estate. This self-proclaimed rebellious bride also broke traditional with a two-piece wedding dress created with three different designer separates from Pearl & Dot Bridal Boutique that created a chic and elegant look perfect for this sunny, summer wedding. The Jar Photography captured so many truly beautiful moments from the day, starting with a blindfolded first look and ending with stunning photos of the couple at sunset trying to keep the bedecked horses from munching on the bride's stunning bouquet from MJ's Floral Boutique.
The Couple:
Nicole and Joel
The Wedding:
Cherry Creek Estate, British Columbia, Canada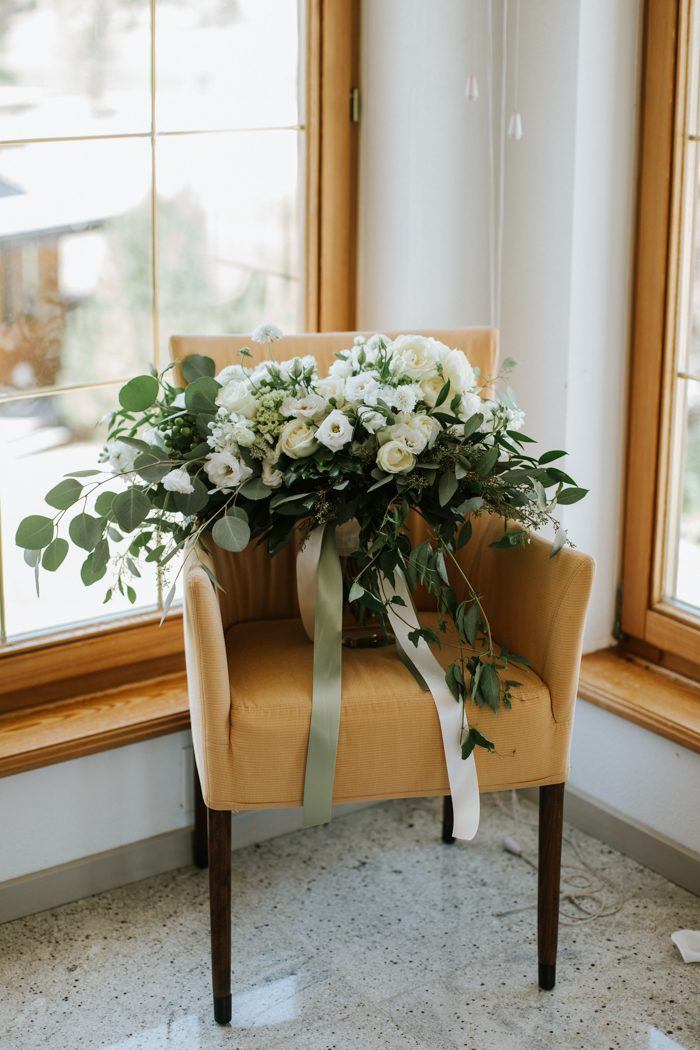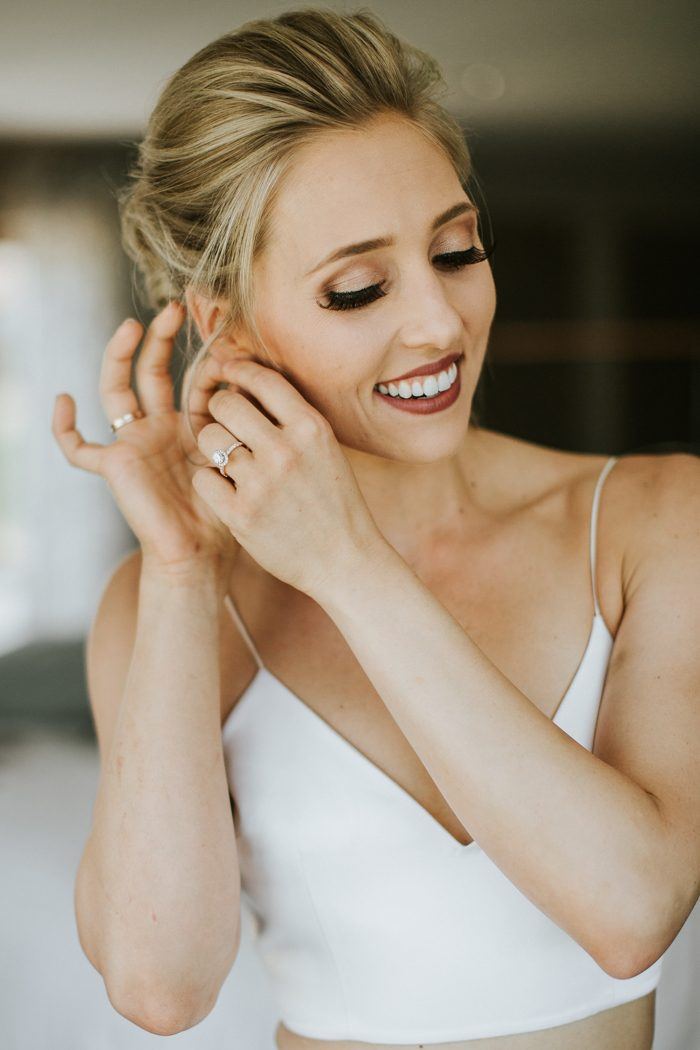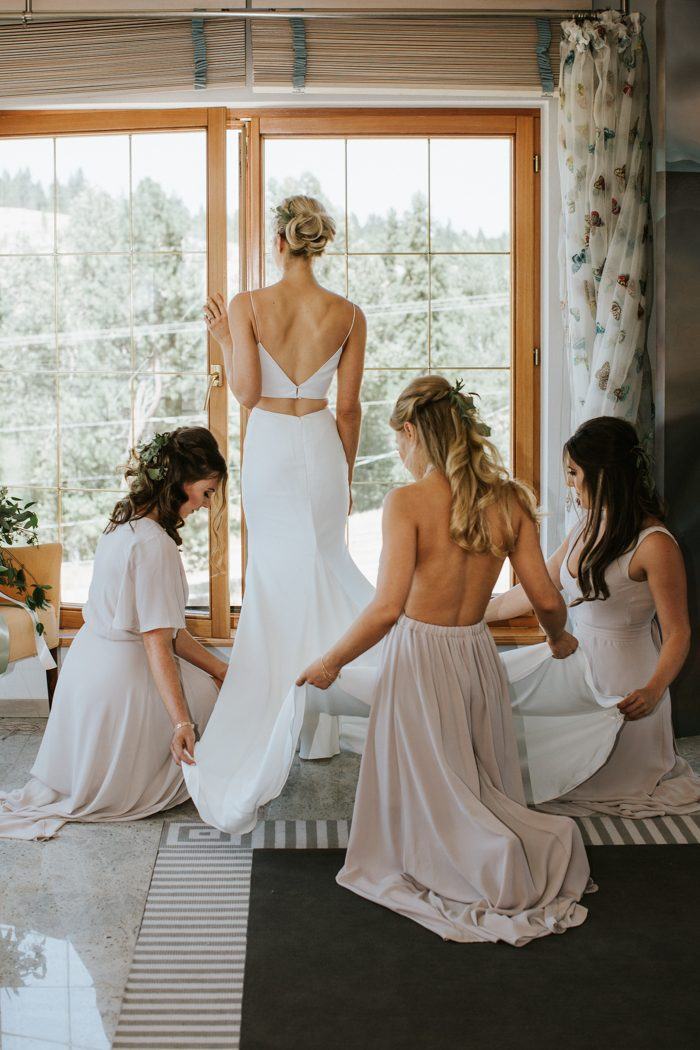 I always envisioned myself in something totally unique for my bridal look. I had tried on a million dresses and nothing seemed to come close to the idea I had in my mind. The fabulous team at Pearl & Dot helped me create a one-of-a-kind look by pairing three different designers pieces together. Initially, the thought of a two piece dress wasn't in my realm of imagination, but after trying it on I couldn't see myself in anything else. I loved the lace topper andthe elegance it provided for the ceremony. Getting married in the middle of summer made for a very hot & sunny day- the perfect weather for a 2-piece bridal dream. Not only was I beyond comfortable during the reception, but loved that without the lace topper my dress had a more sexy and glamorous feel to it.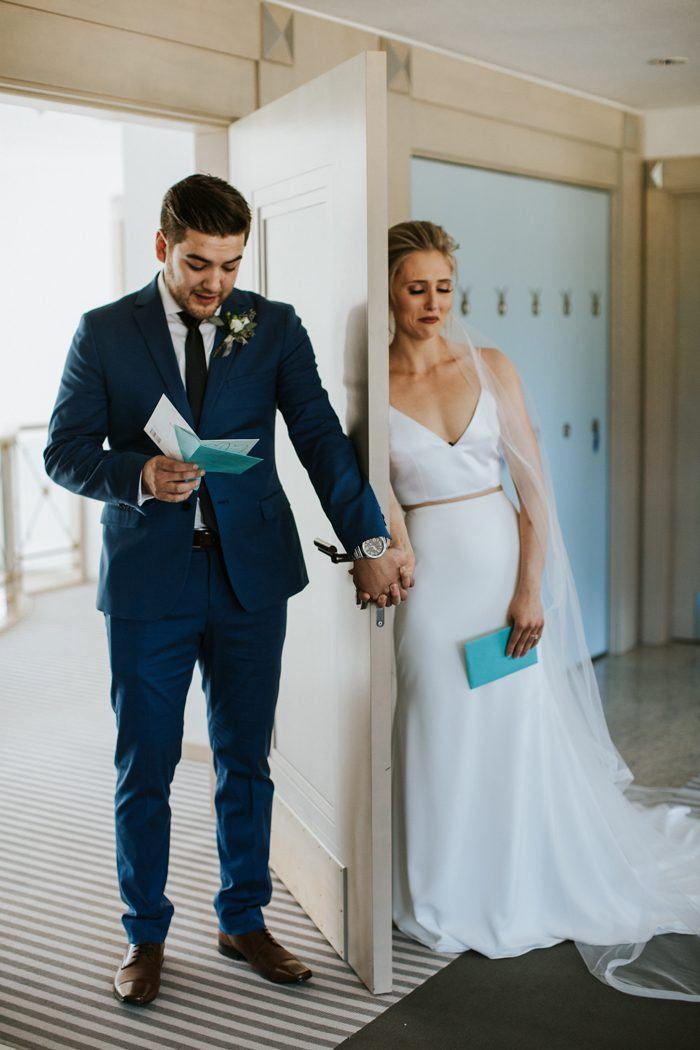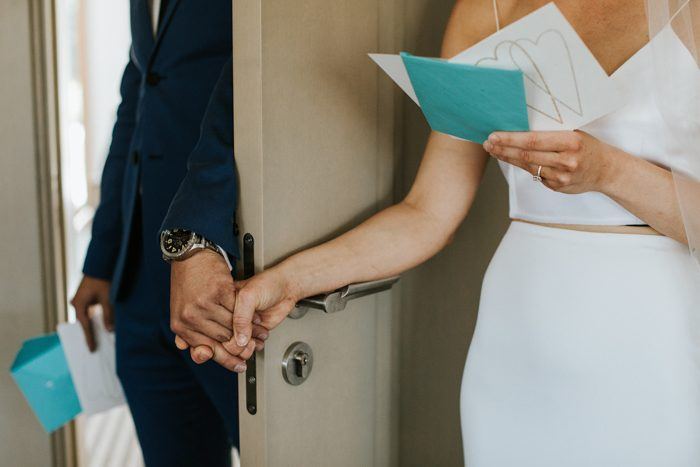 Our single most important aspect of planning the wedding was staying authentic to who we are as a couple. We wanted a wedding that felt intimate andromantic, yet effortless and easygoing- attributes we have always shared in our relationship. A marriage is a celebration of love & commitment, we wanted our guests to viscerally feel this through every detail of the wedding.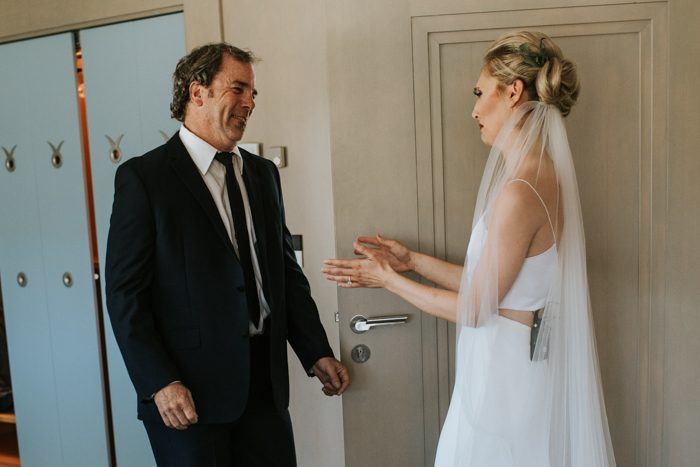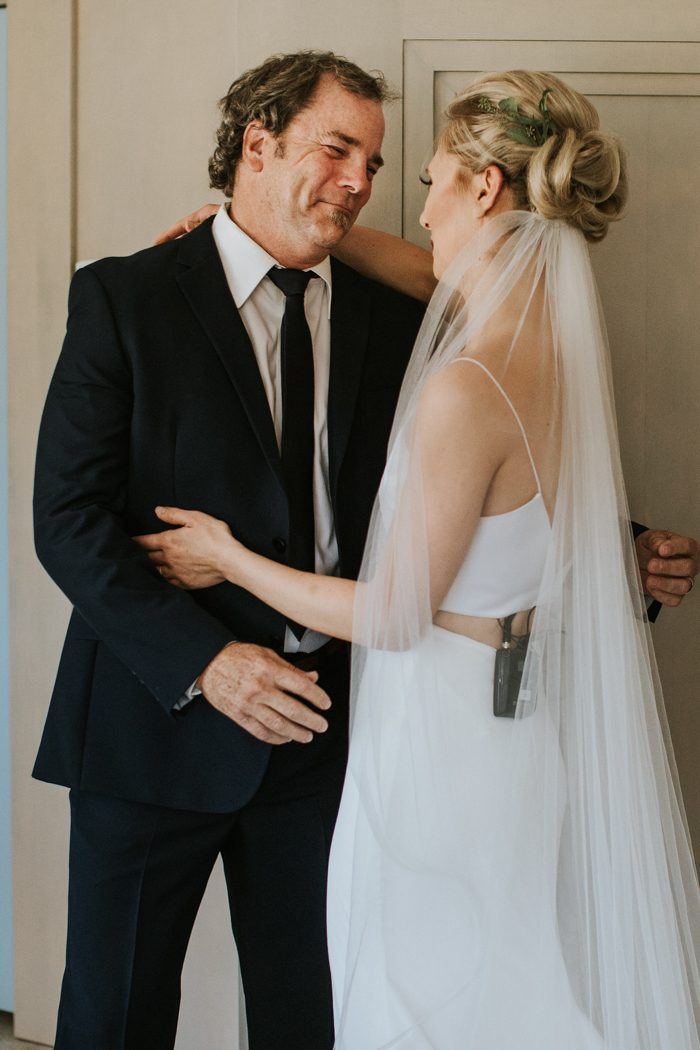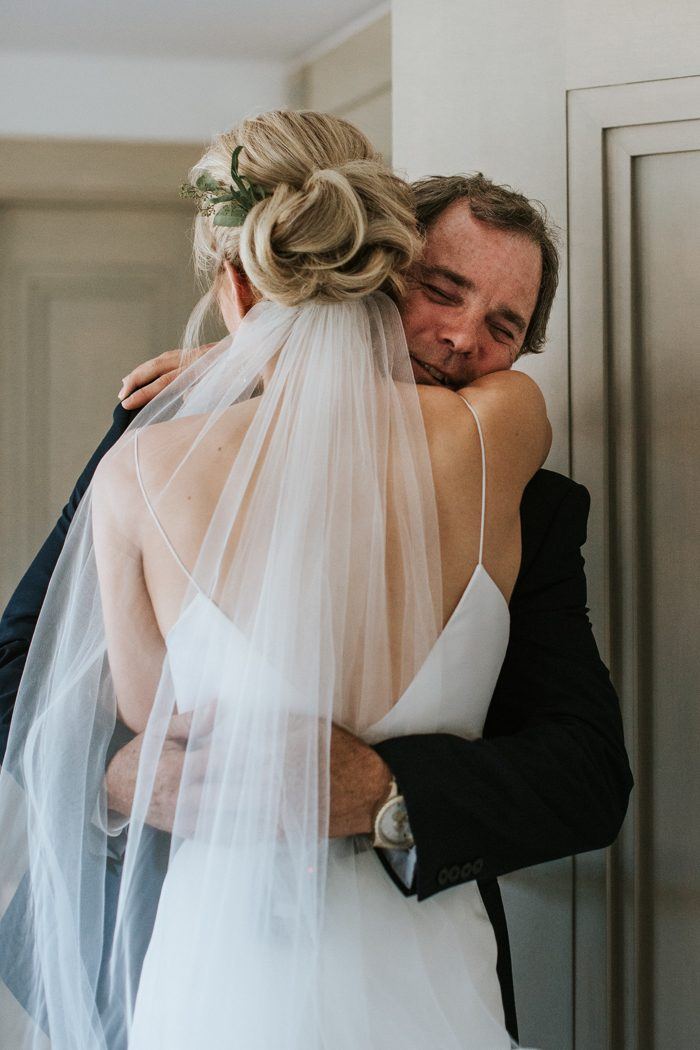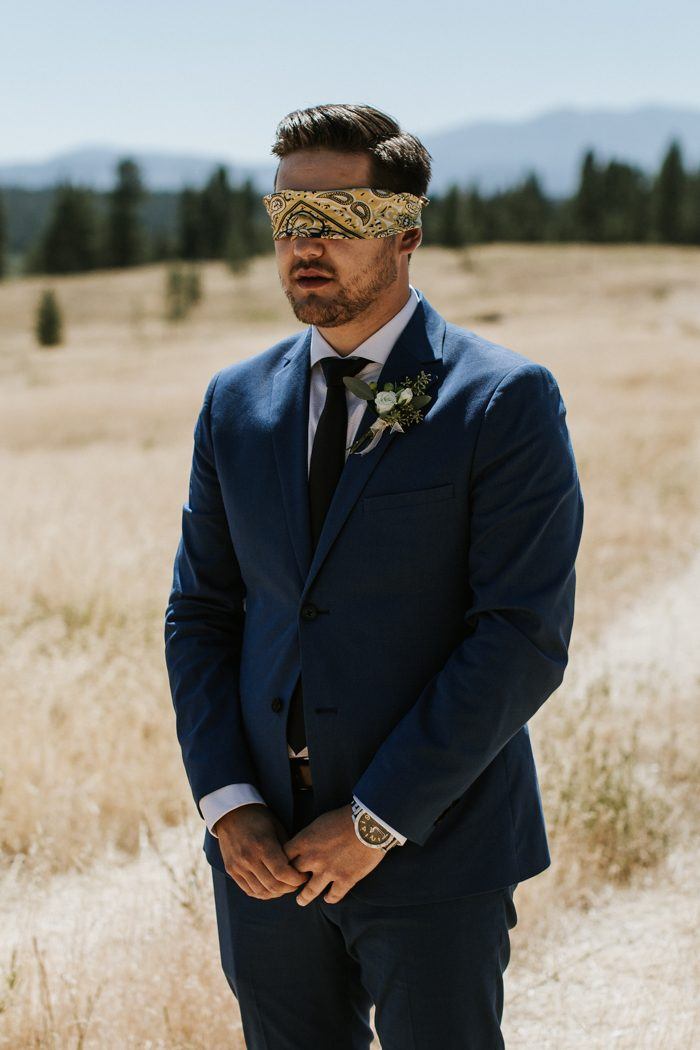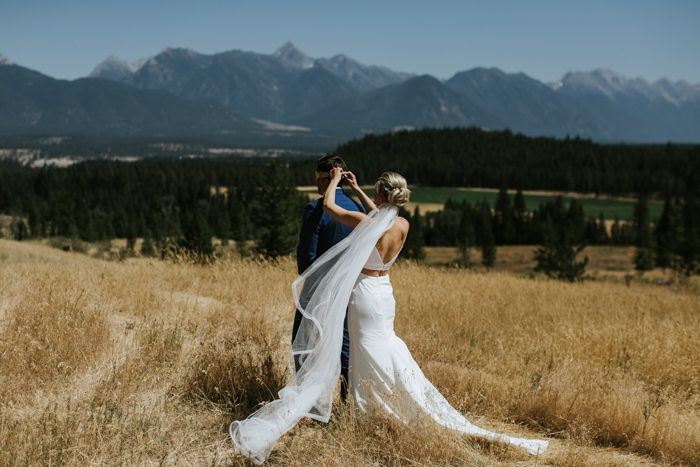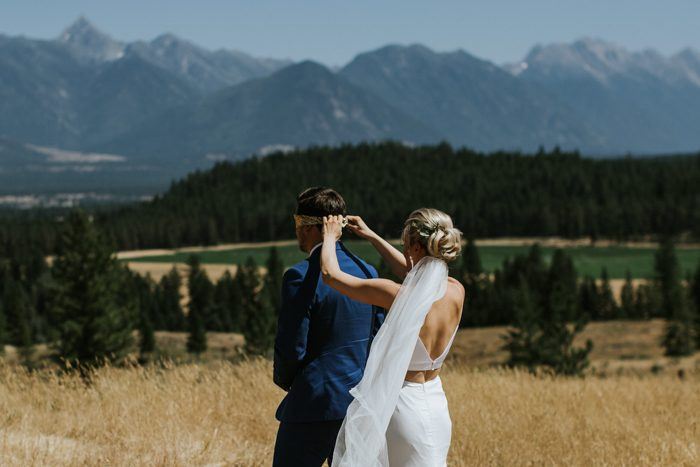 Some of our most memorable parts of the day happened prior to the ceremony. Joel and I wrote letters to each other the morning of our big day. We opted to read the other's letter aloud while holding hands- separated by a door between us. I could hardly wait to see him after hearing his voice andfeeling his presence. Joel was then blindfolded and we were both driven to a beautiful lookout of the Rockies, on a ridge that slopped up from behind the estate. Seeing his eyes catch mine for the first time is a moment we will both share forever. It was just the two of us surrounded by breathtaking views. We had long been against the idea of doing a "first look," but are so happy we had a change of heart. It was an intimate moment we were able to share alone before the rest of the day carried on.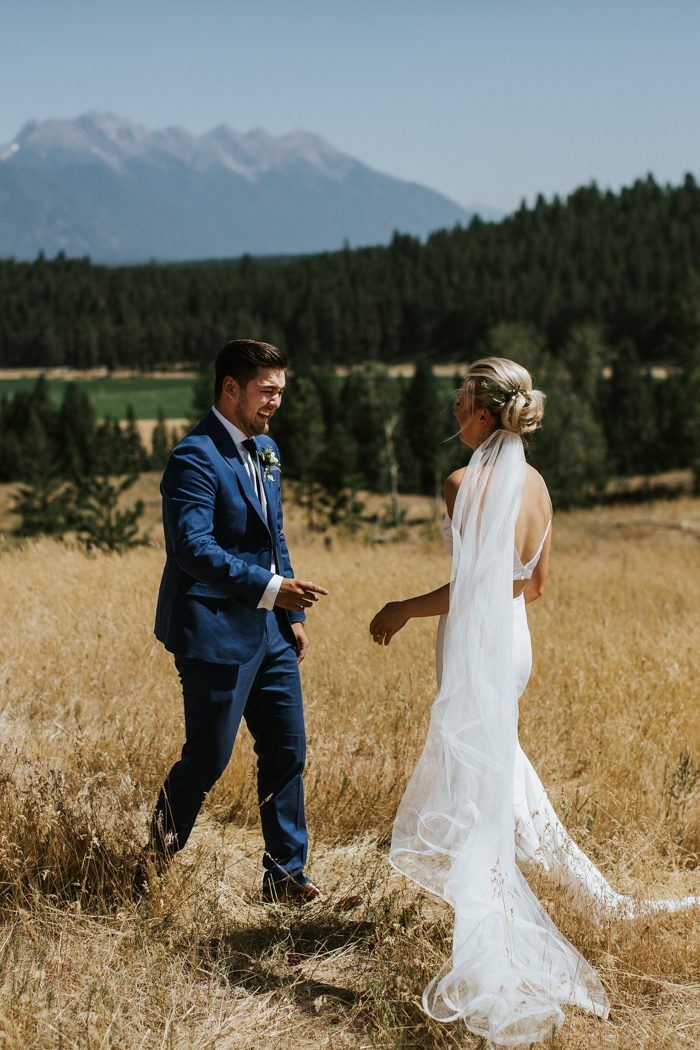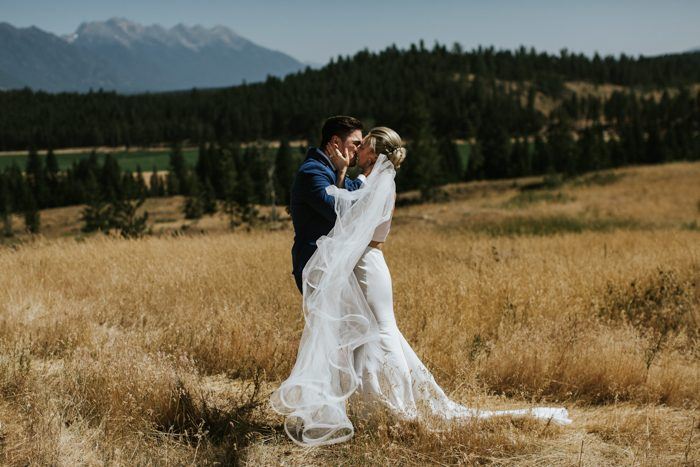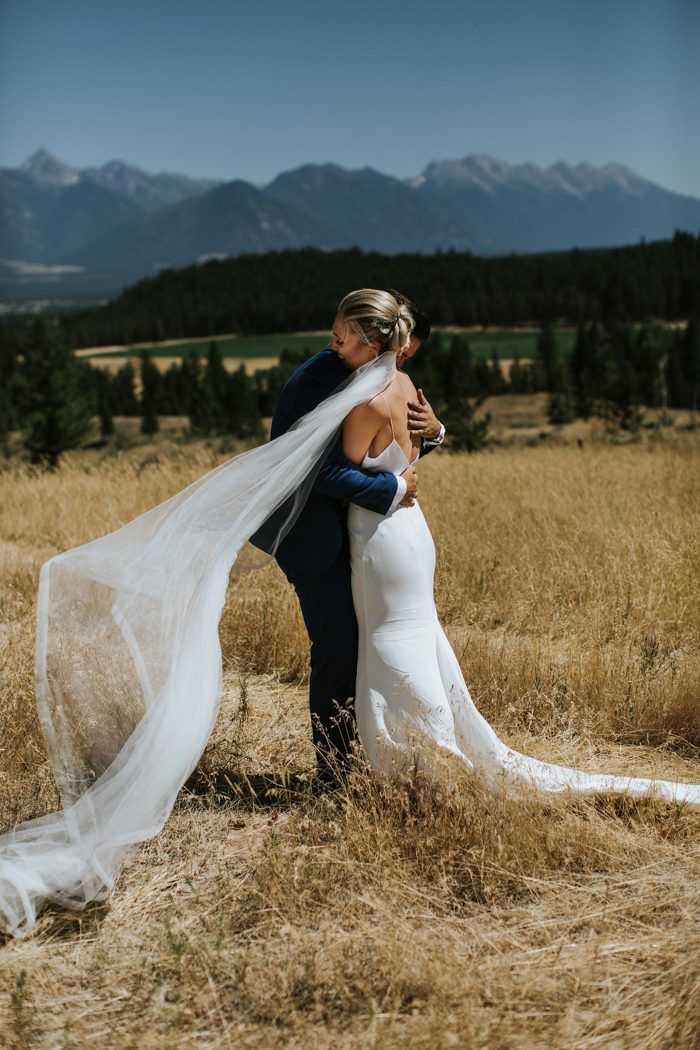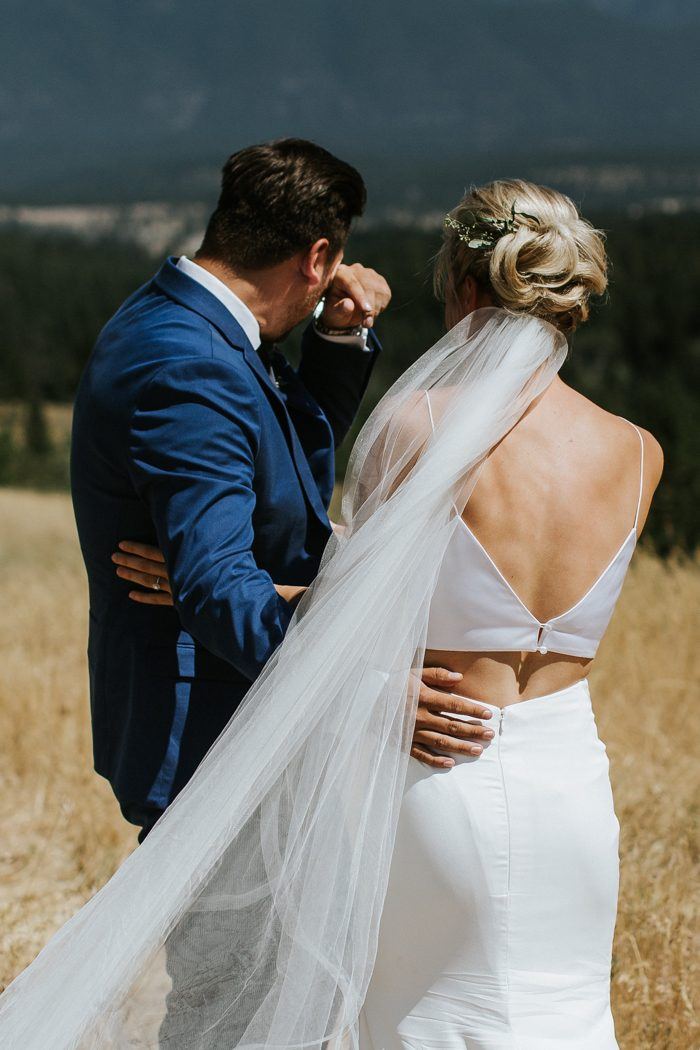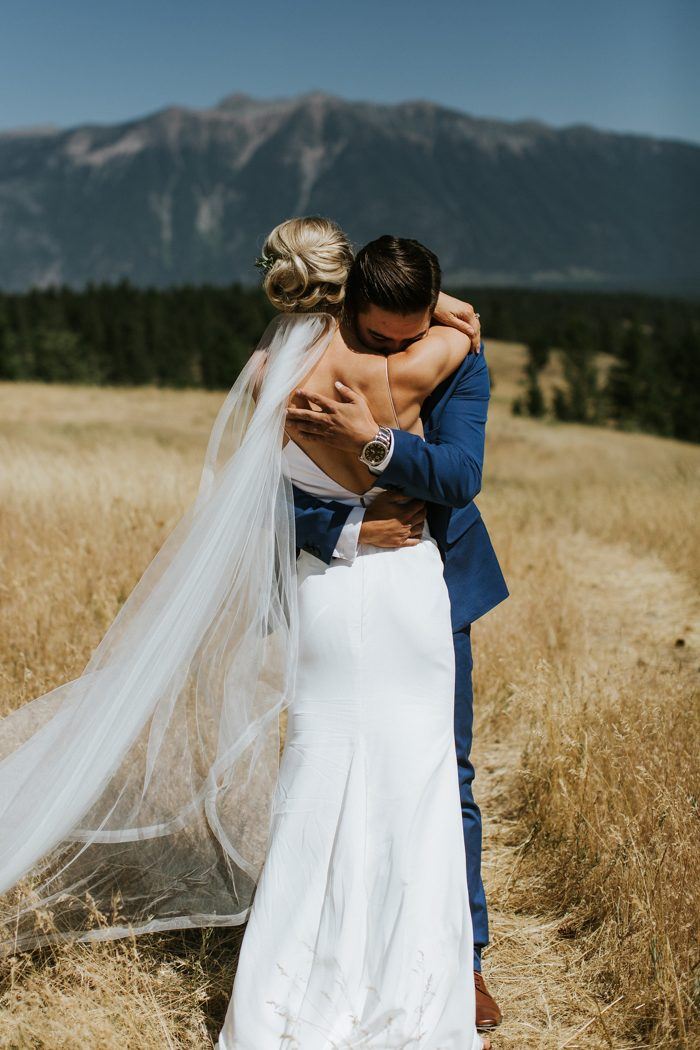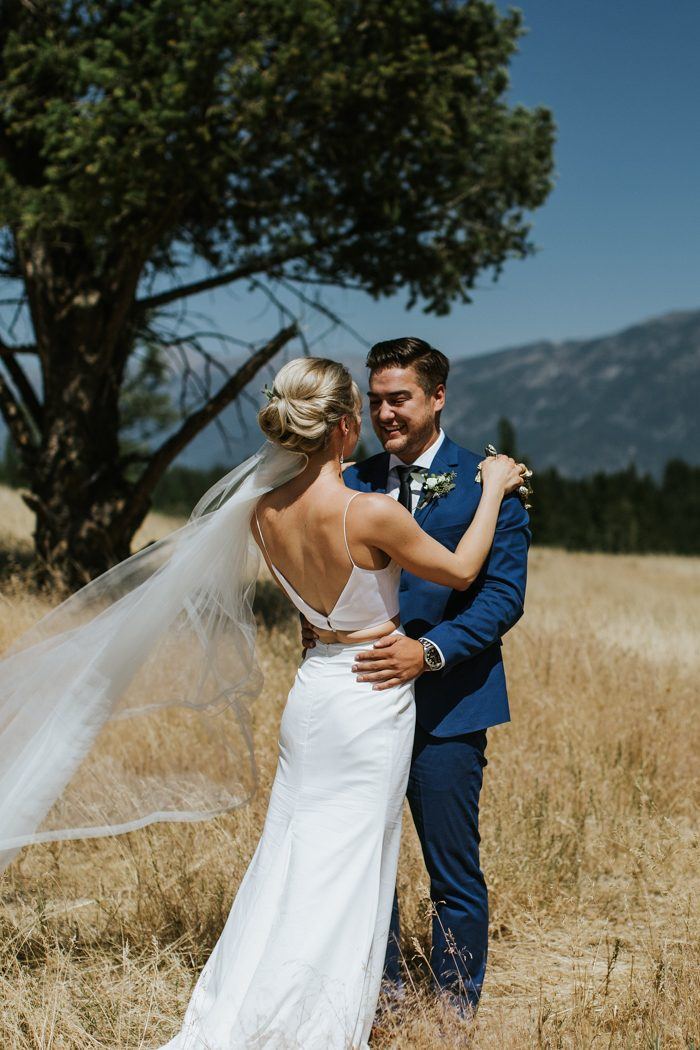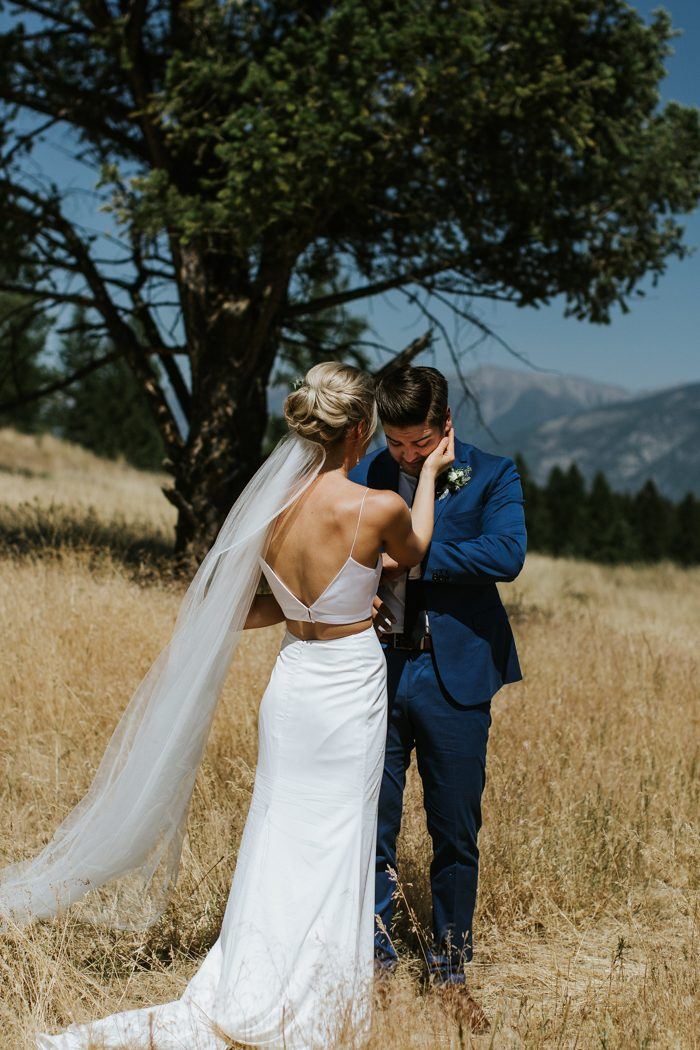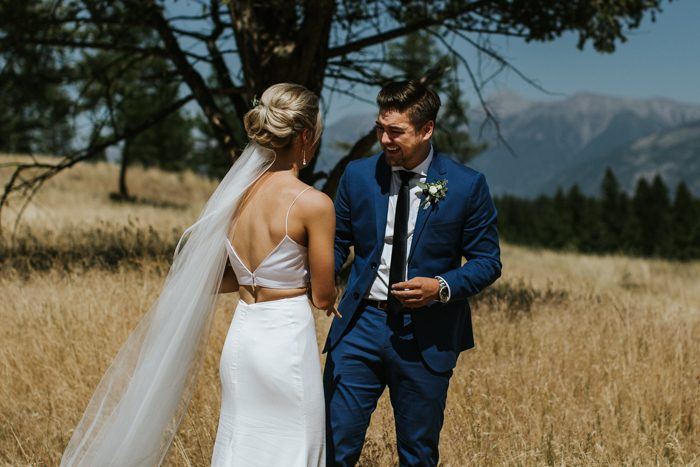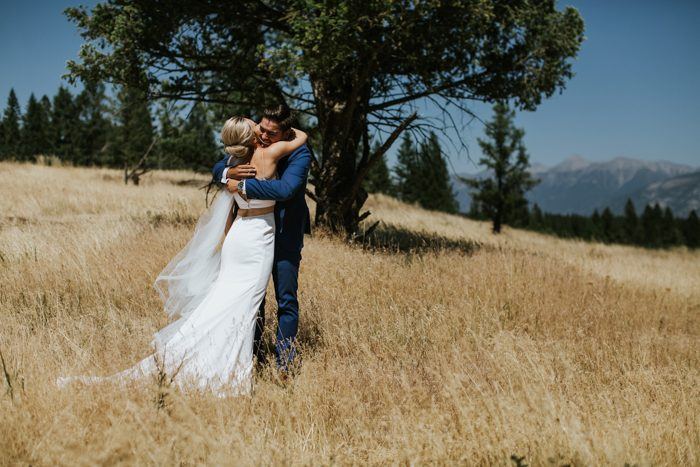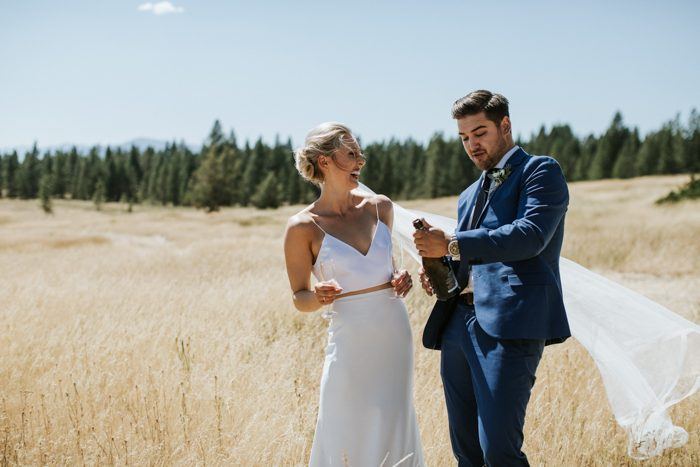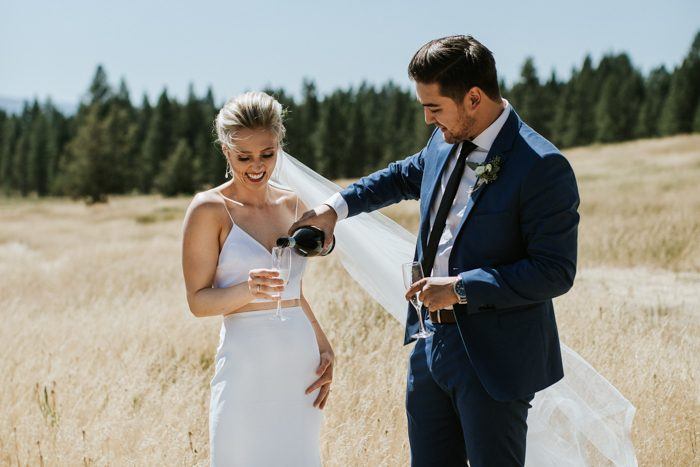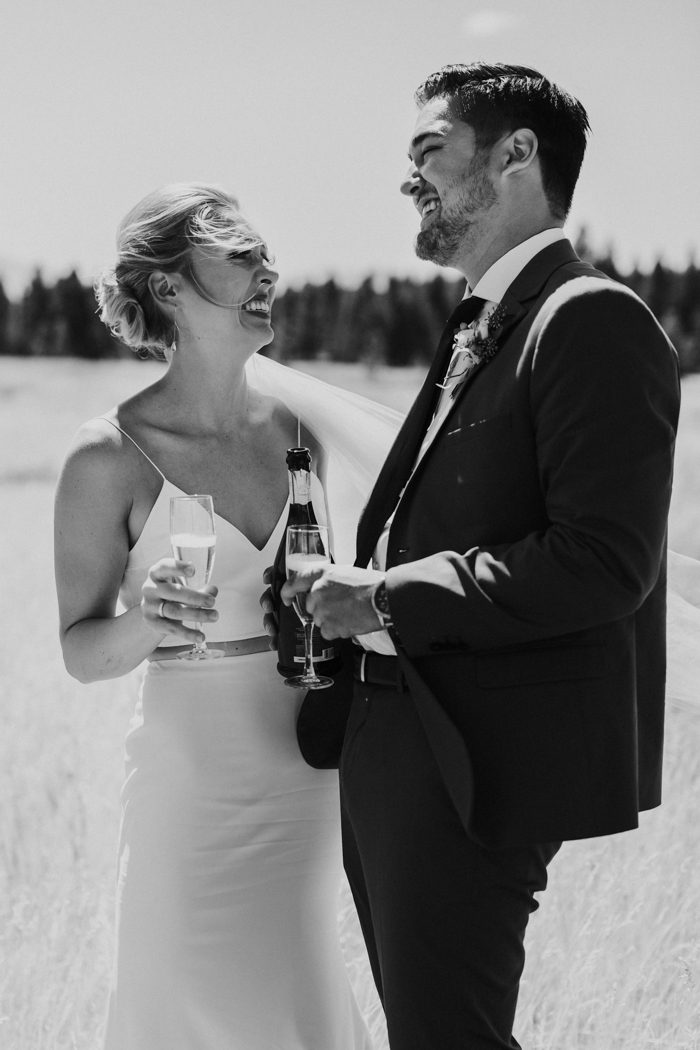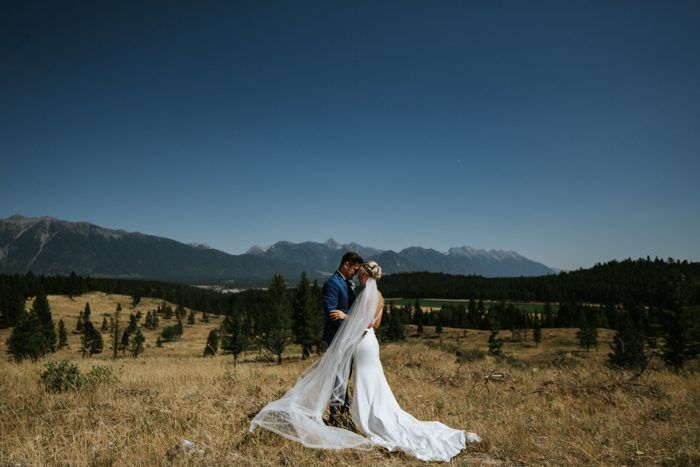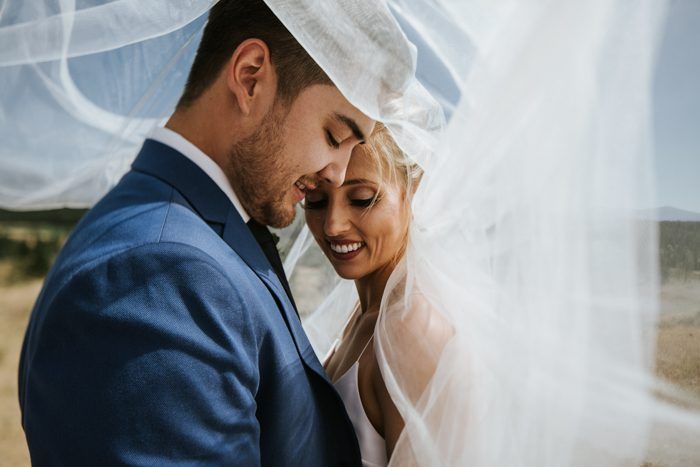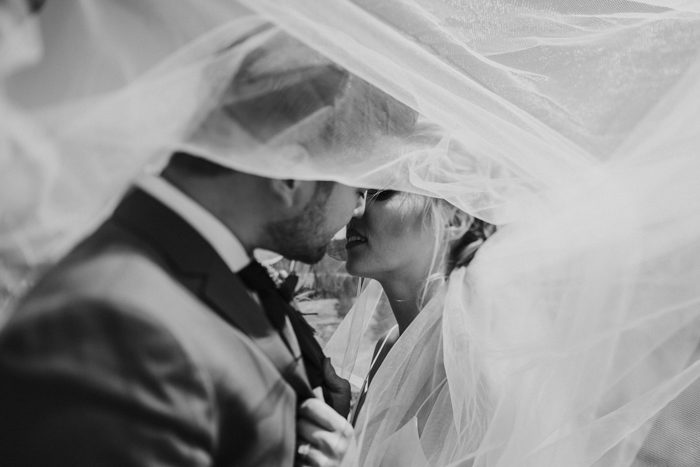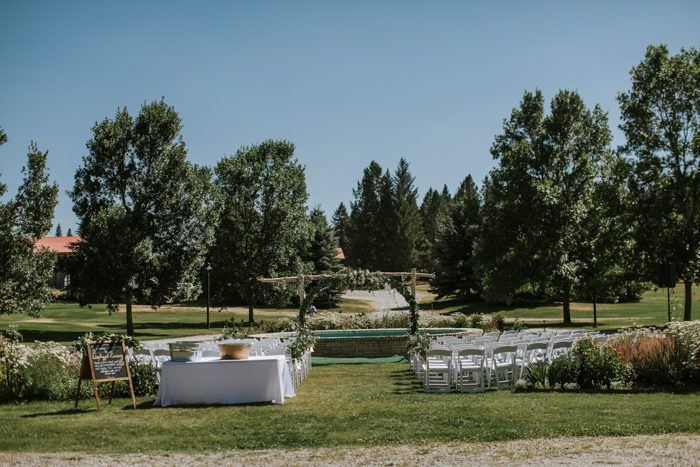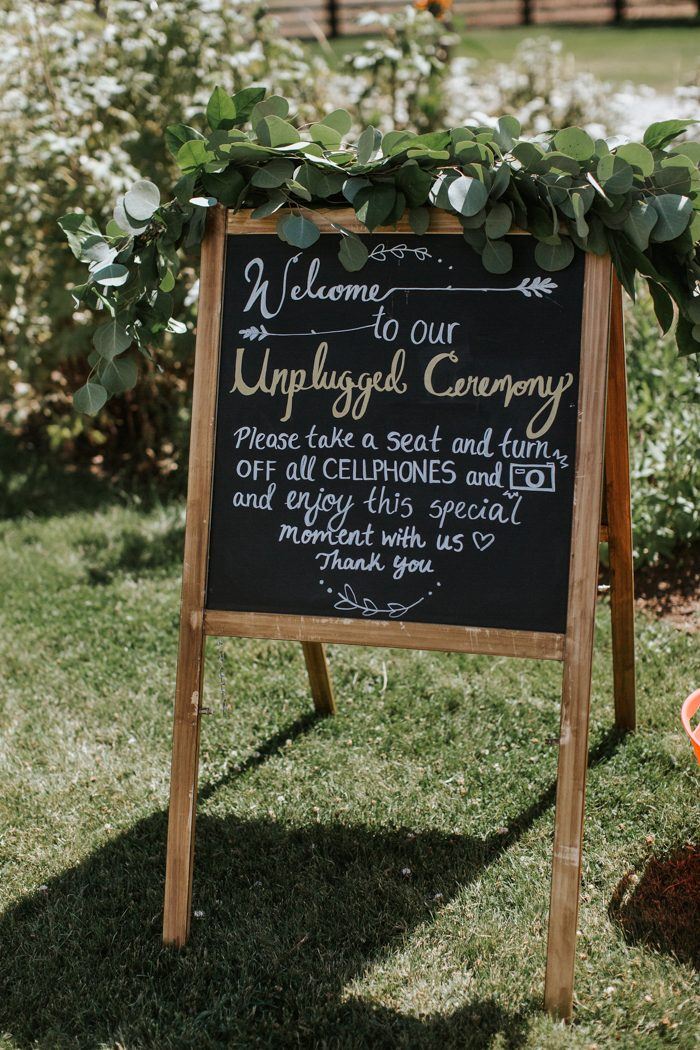 We wanted our ceremony to truly reflect our love and unity as a couple. We chose to write personal vows and honored my husband's grandparents who celebrated their 50th anniversary the same year as our wedding. They were the first to walk down the aisle and open the ceremony. In a way it felt symbolic of them "passing the baton" to us as we embarked on our journey as husband and wife.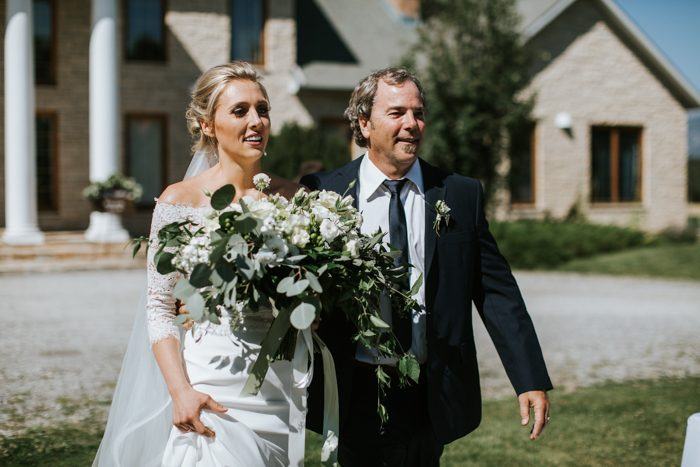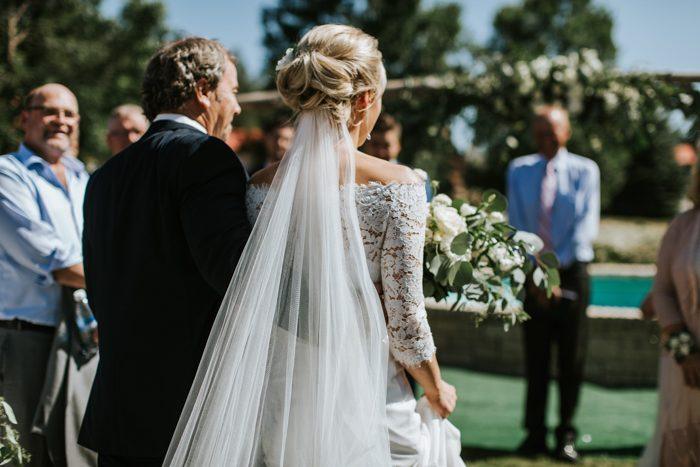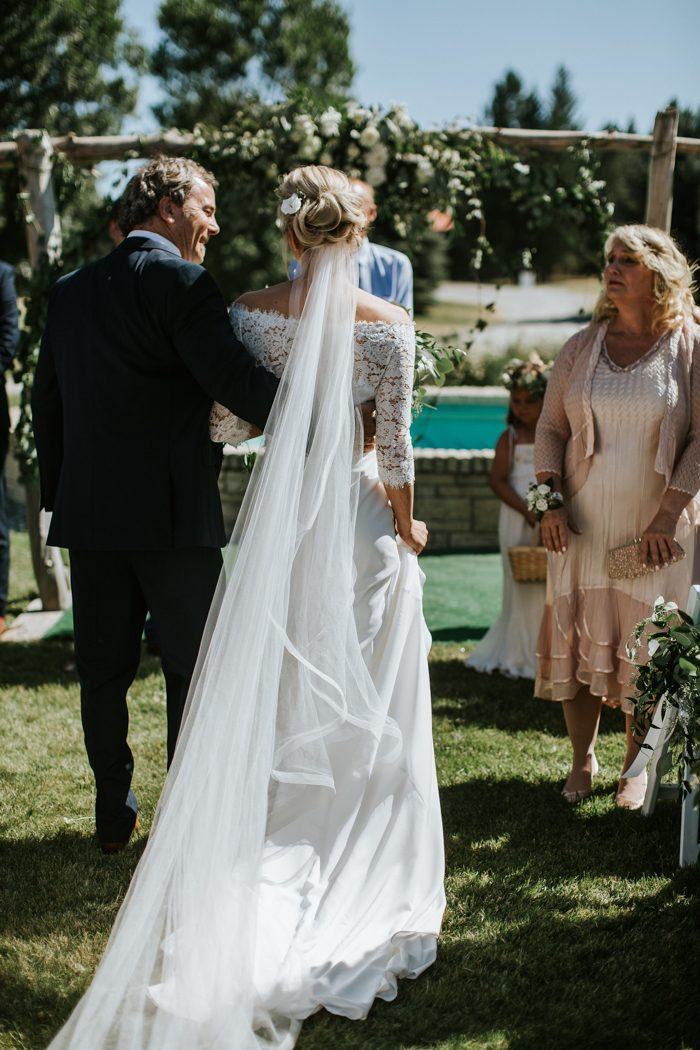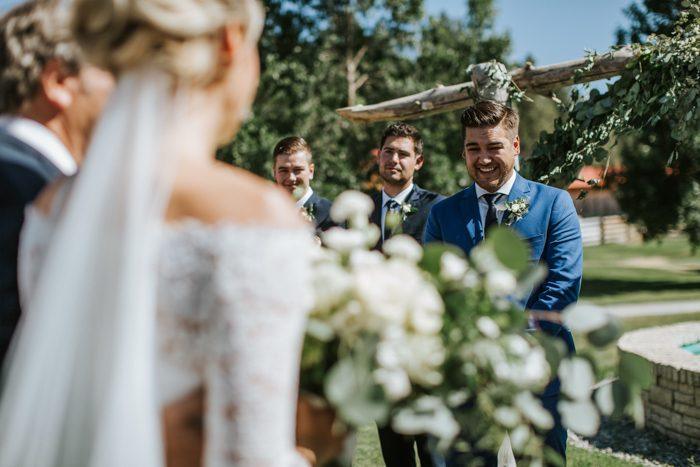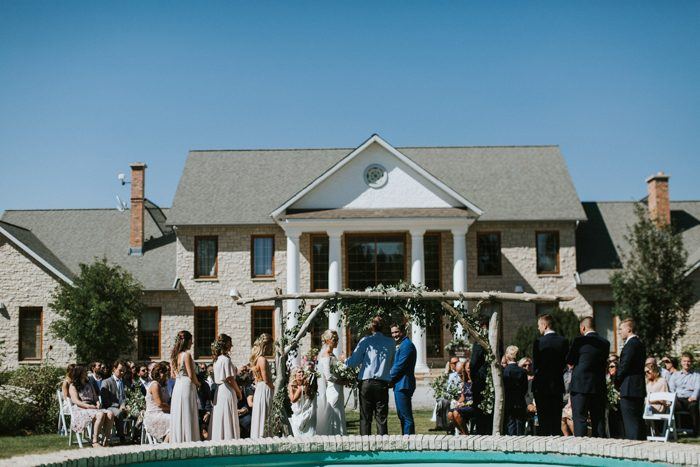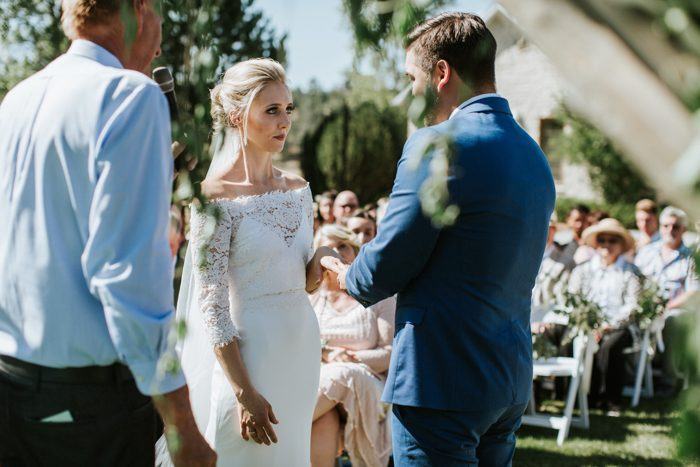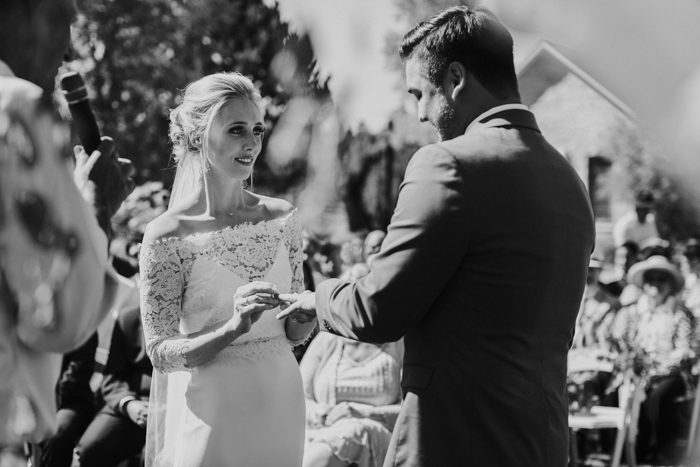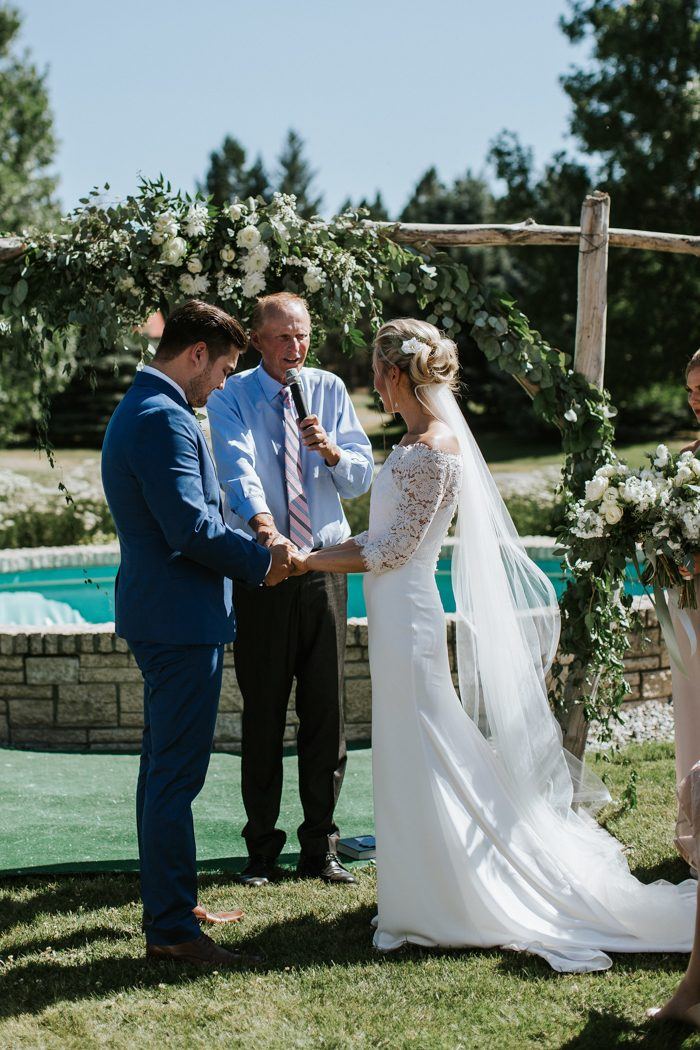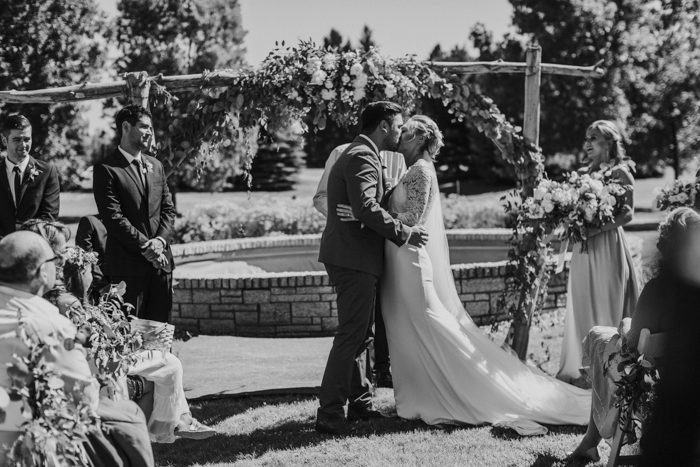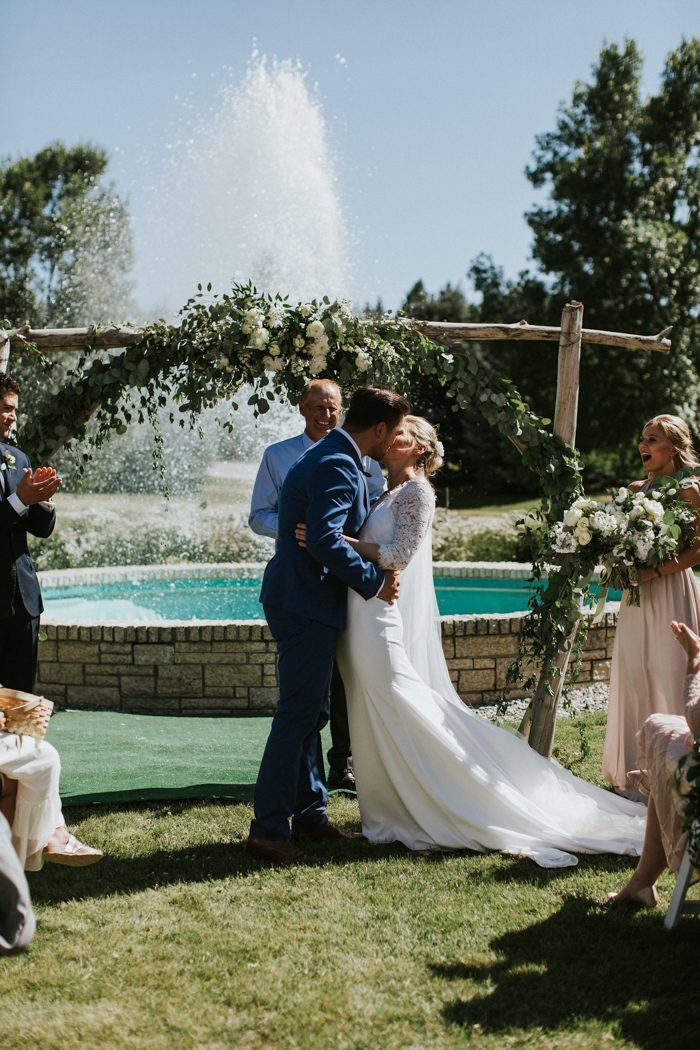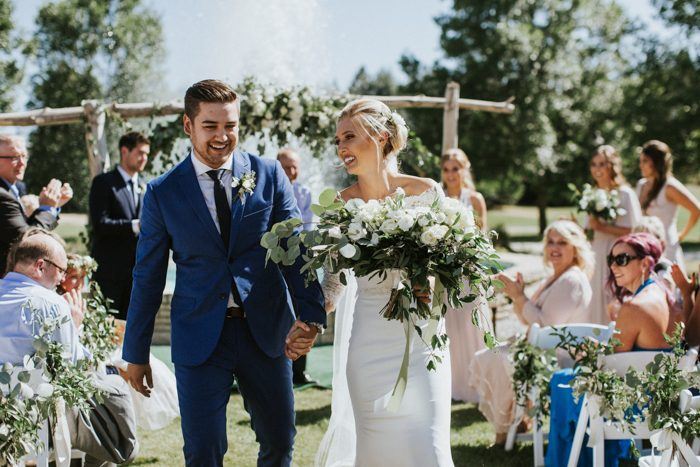 From the beginning I was a bit of a rebel bride. I had seen enough tacky replications of the "stereotypical" wedding that I was determined we were going to have a fresh spin on a timeless tradition. Cherry Creek provided a base for our palette with it's beautiful Bavarian barn & European styled mansion. We paired neutral shades of whites & beige with subtle accents of greenery & metallic to compliment the natural essence of the estate. We wanted our day to feel chic, romantic, intimate and effortless.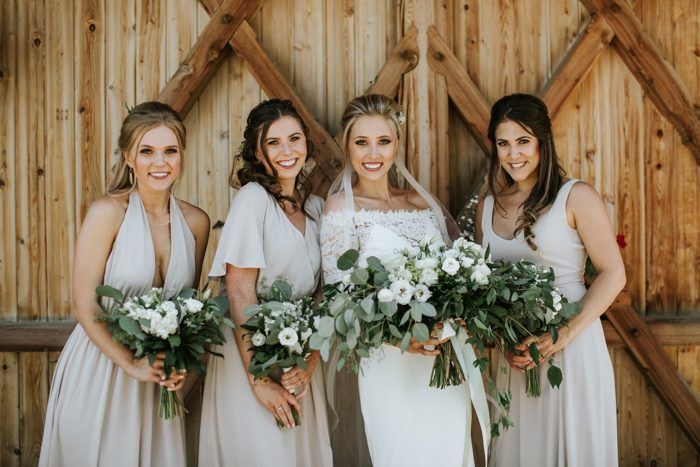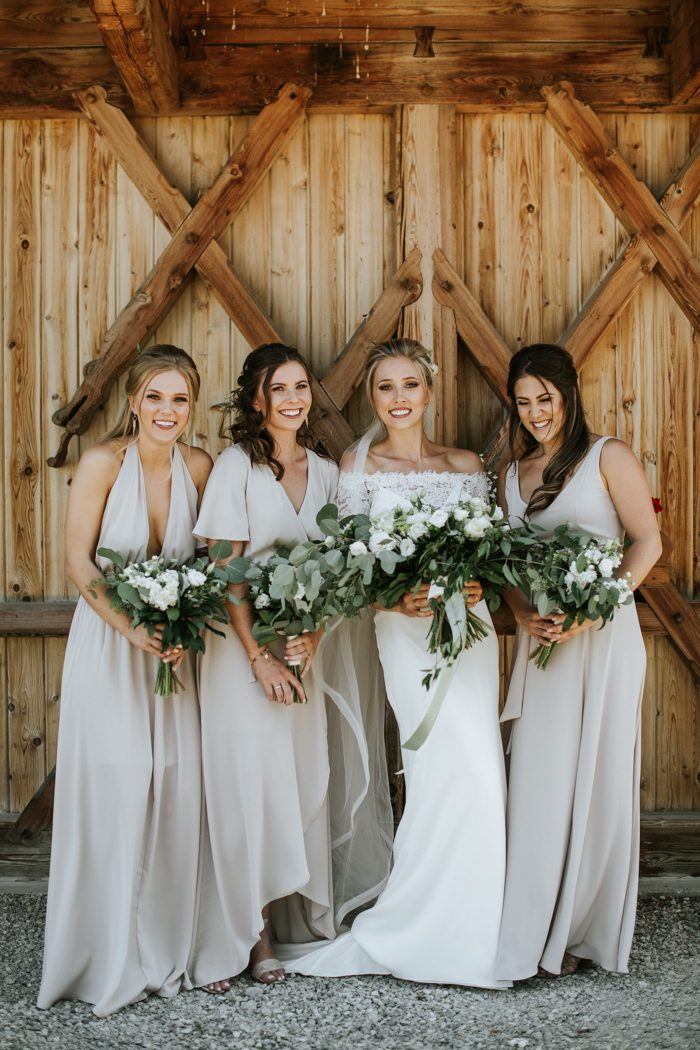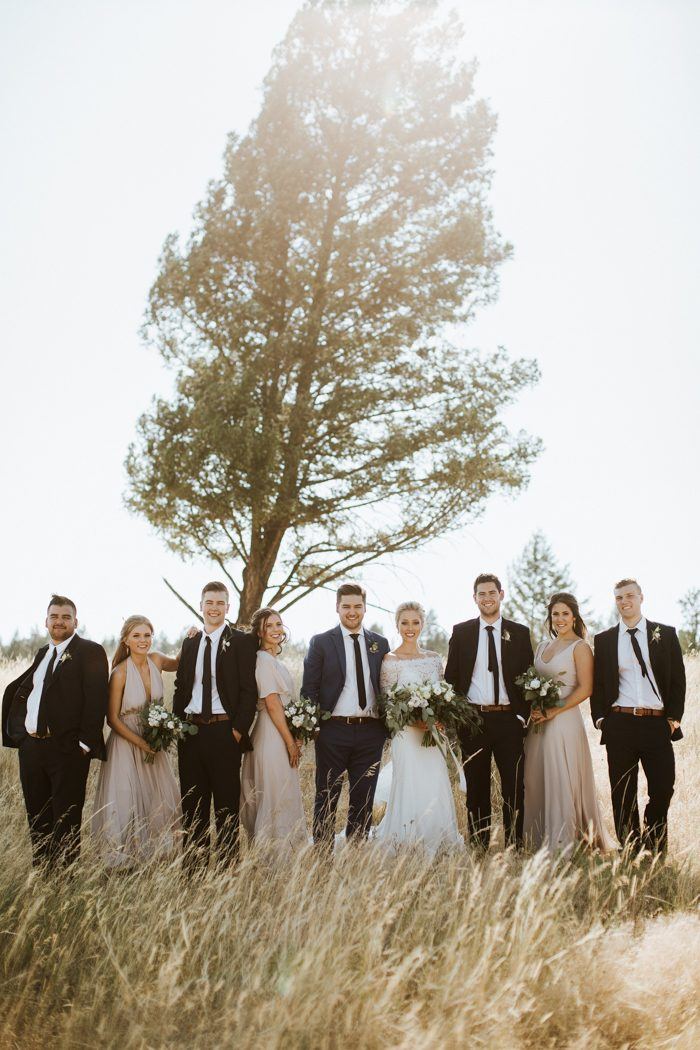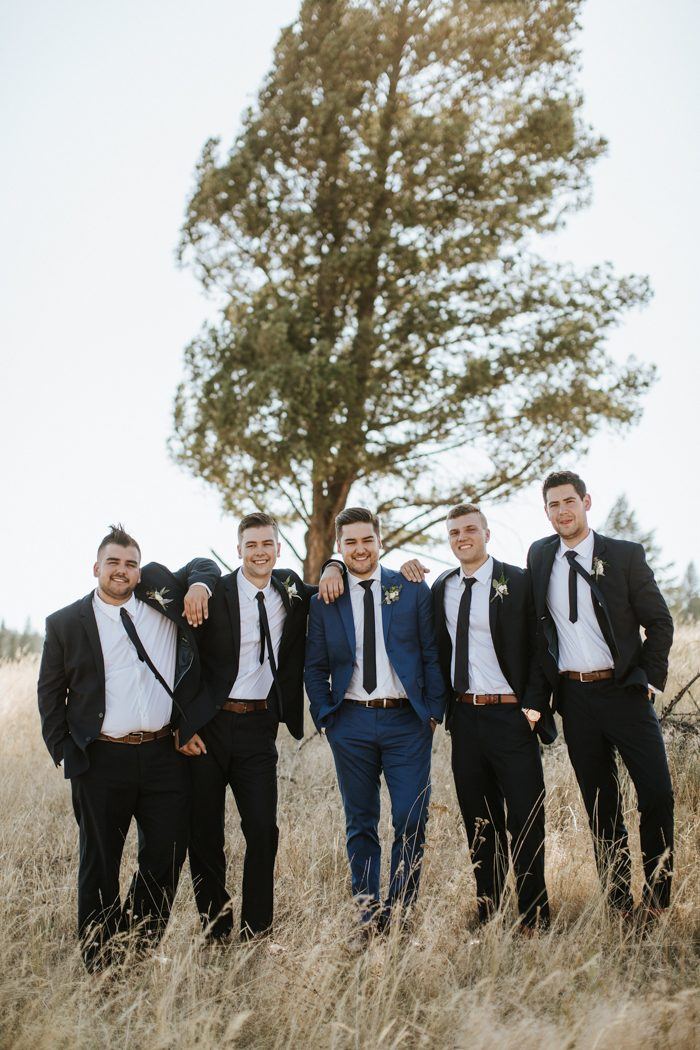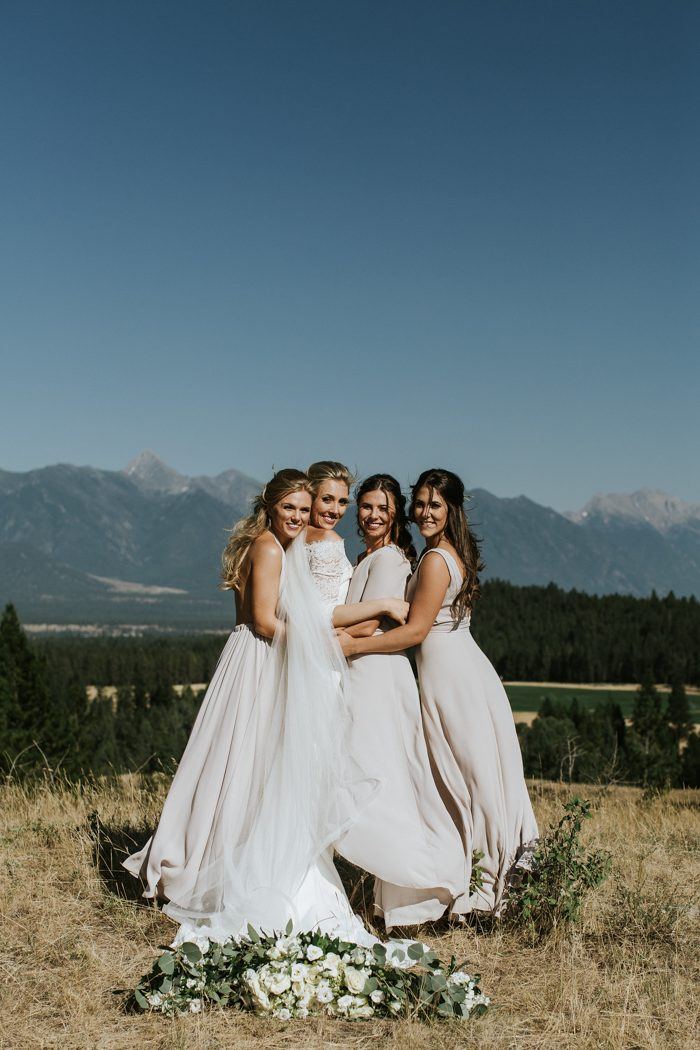 We were both on the same page from the beginning as to keeping our wedding colors neutral. We both have attended weddings where bold, tacky colors overshadowed an otherwise beautiful venue anddidn't want to make that mistake. Our colors were very neutral- soft whites & beiges with subtle greenery as we wanted our palette to compliment the venue. We also incorporated metallic accents to breakup our décor and give a bit of dimension.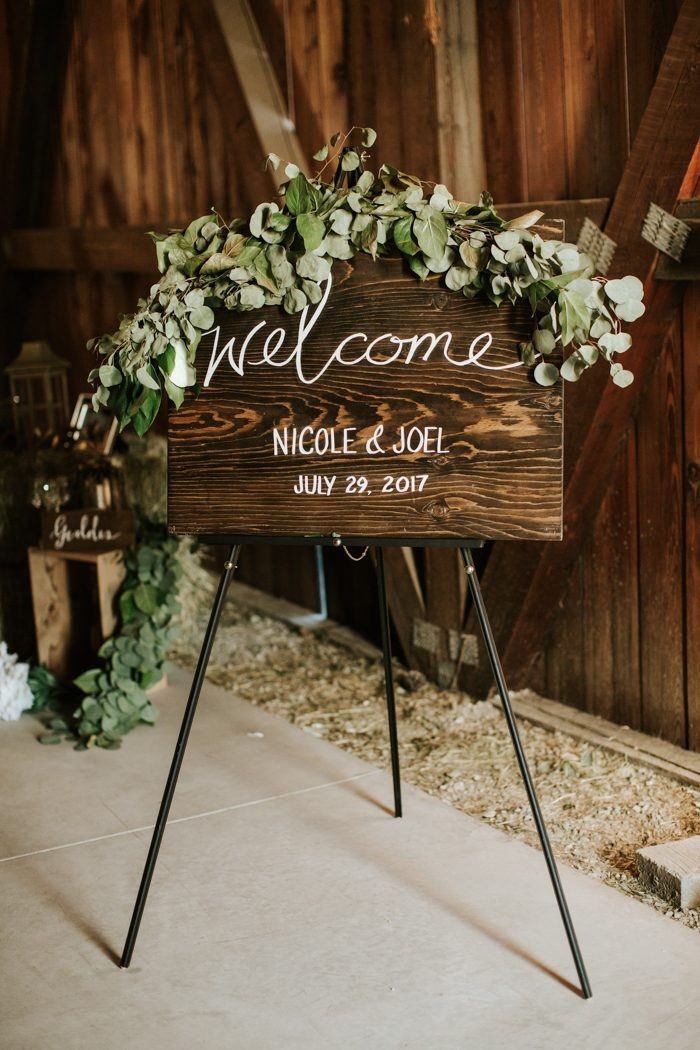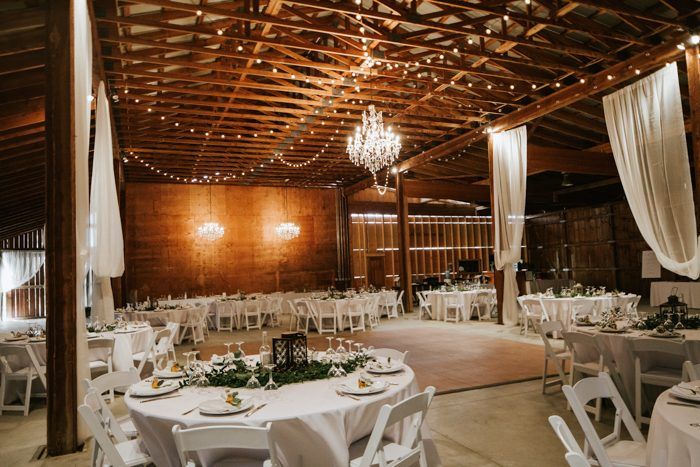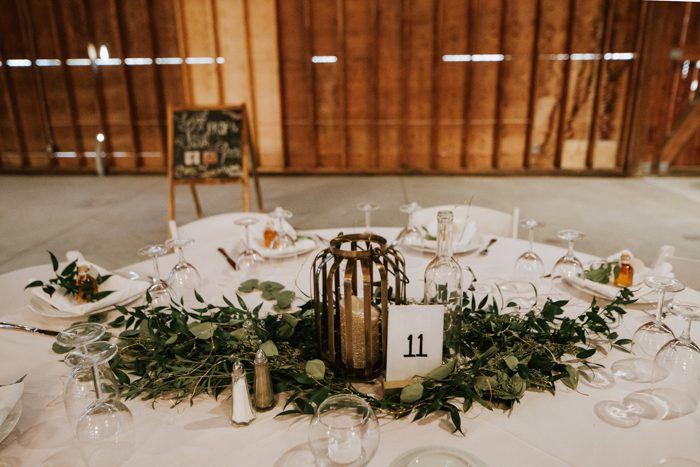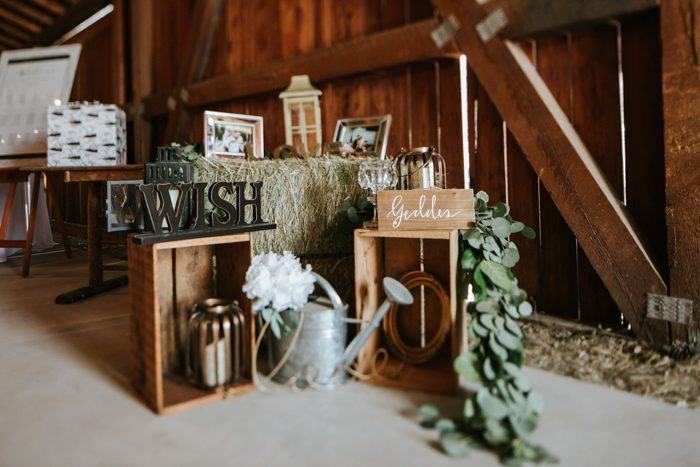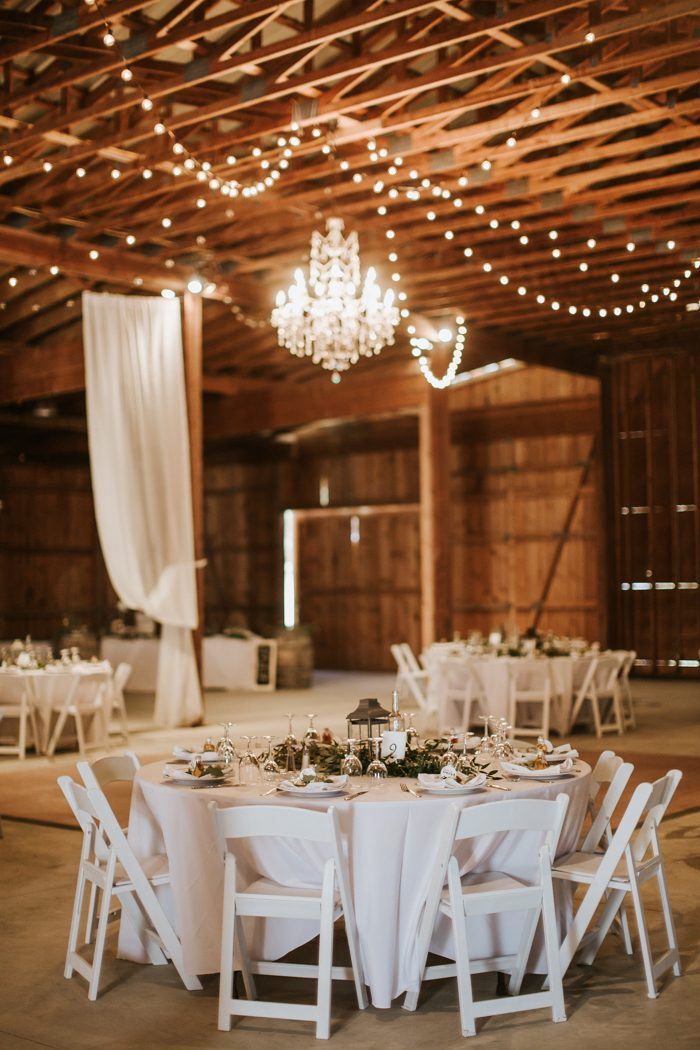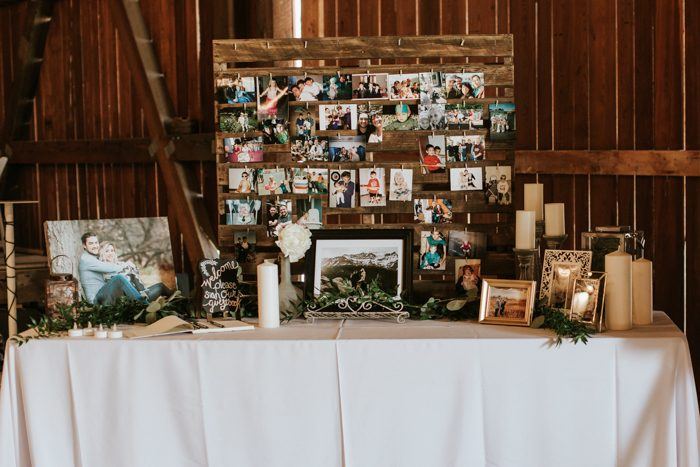 Processional: Higher Love – James Vincent McMorrow
Recessional: Beautiful Day – U2
First Dance: In Case You Didn't Know- Brett Young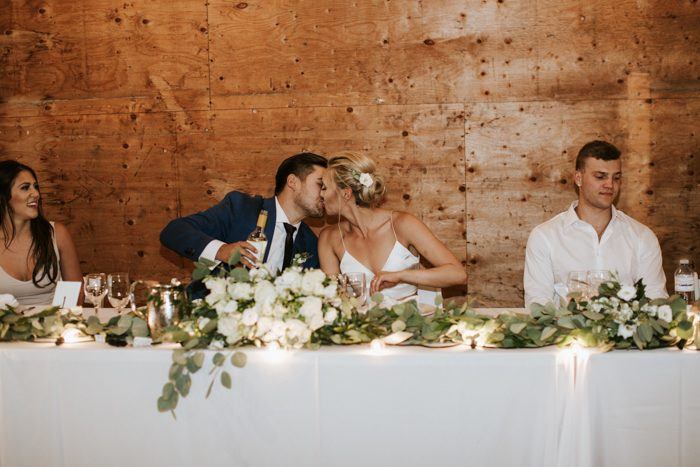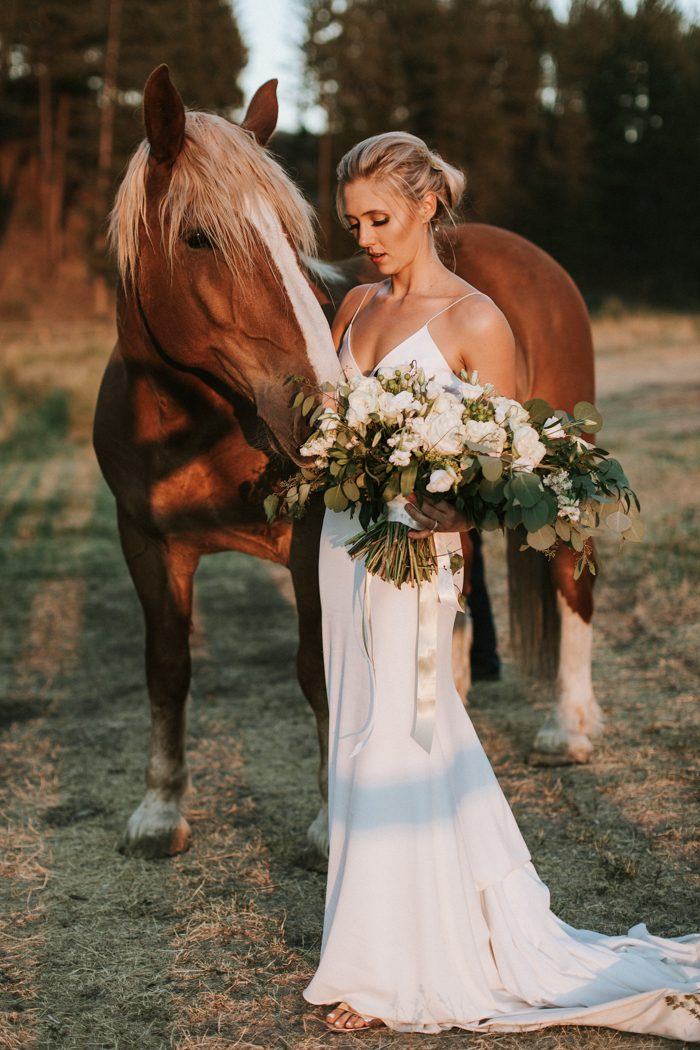 We have yet to meet a kinder, more talented couple than the dynamic photographer/videographer duo that make up The Jar Photography & Films. They knew we wanted photos that captured the real, authentic emotions of the day- nothing tacky or overly "posed." We were absolutely blown away when we received the wedding album and video. I can't express what a truly priceless gift it is to be able to watch the best day of your life play out on film. Even better, we were able to share the video they made for us with our family and friends who were unable to attend the wedding.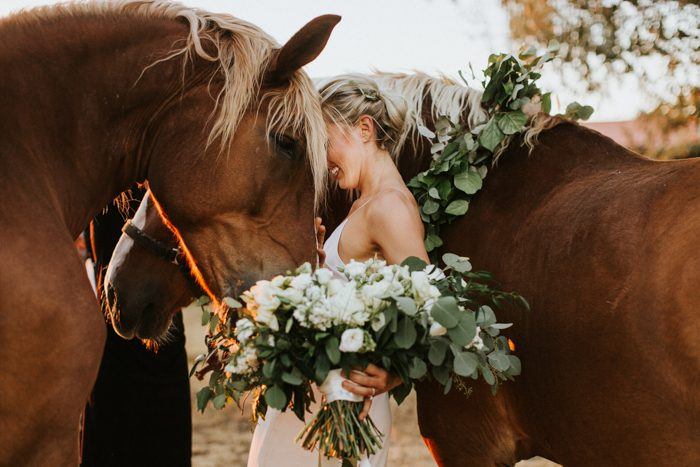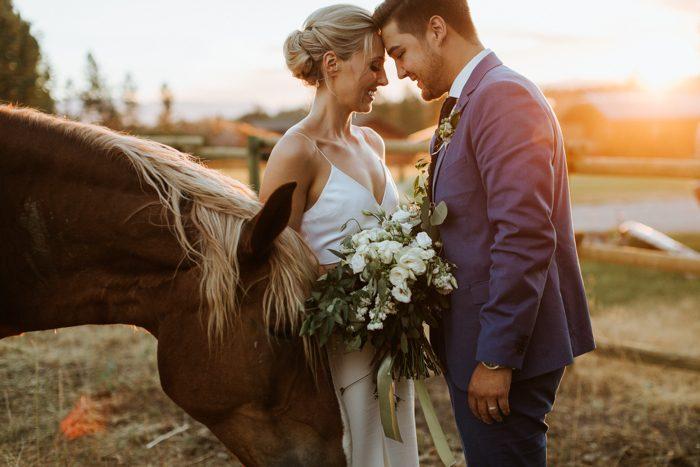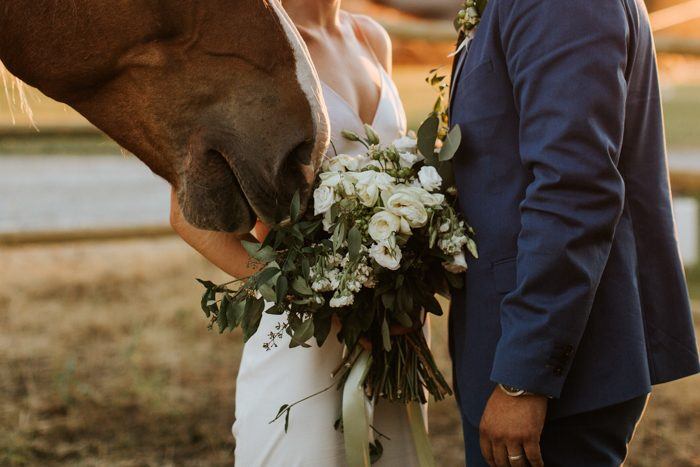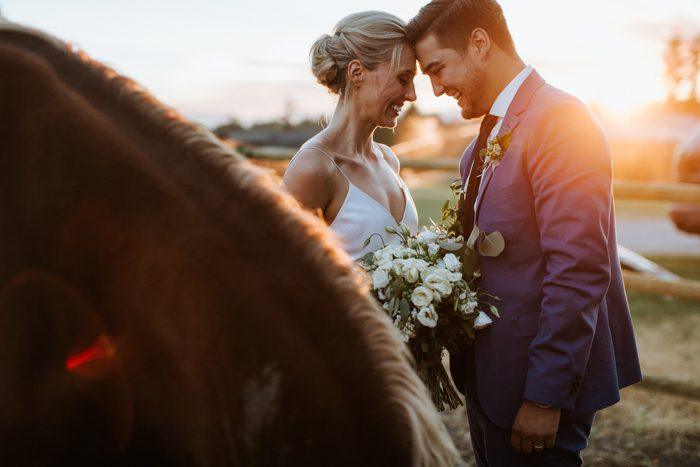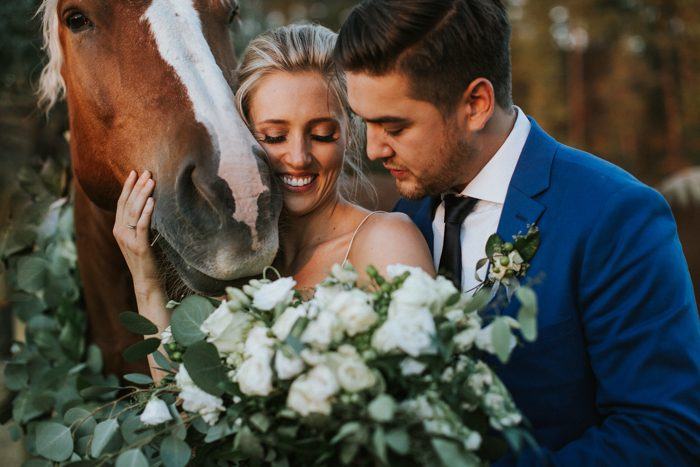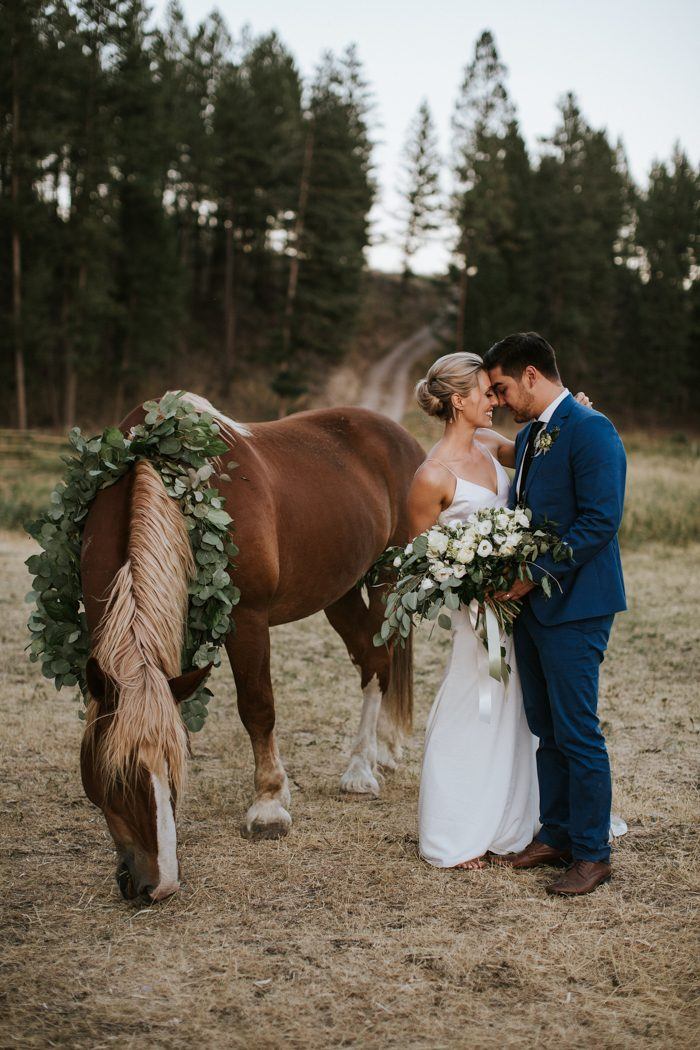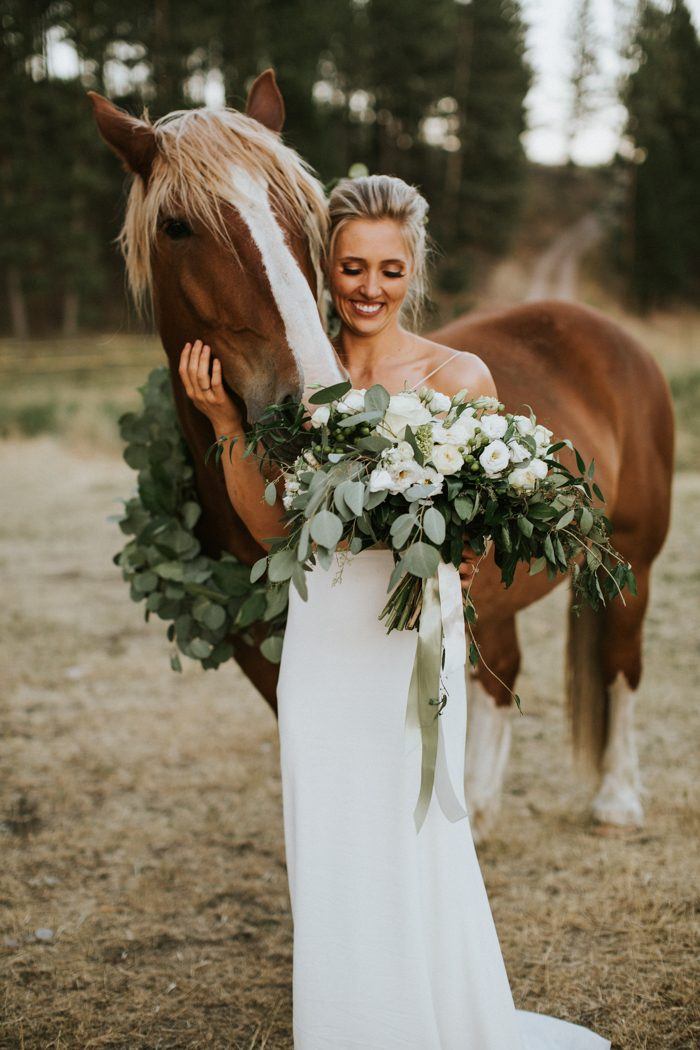 Congratulations to Nicole and Joel on their beautifully chic wedding day and special thanks to The Jar Photography for sharing this gorgeous estate wedding with Junebug! For more classic estate wedding inspiration, check out this Burnham Grove Estate wedding with a touch of Old Hollywood glamour.