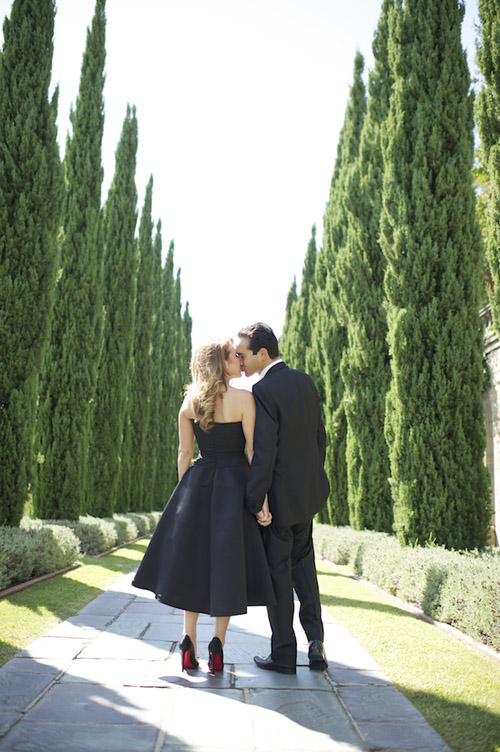 According to photographer Mike Colón, couple Monique and Erik "are a dream," and we can see why he'd say so! Mike got to spend a super fun day with these two shooting their engagement photos in Beverly Hills at Greystone Mansion and in Malibu at the beach. Monique and Erik met as teenagers and their relationship has grown through college, dental school, law school and many years of long distance dating. You can see just how in love and happy they are together here as they prepared to finally become husband and wife. Makes me smile just looking at these intimate yet playful (and perfectly stylish) engagement photos!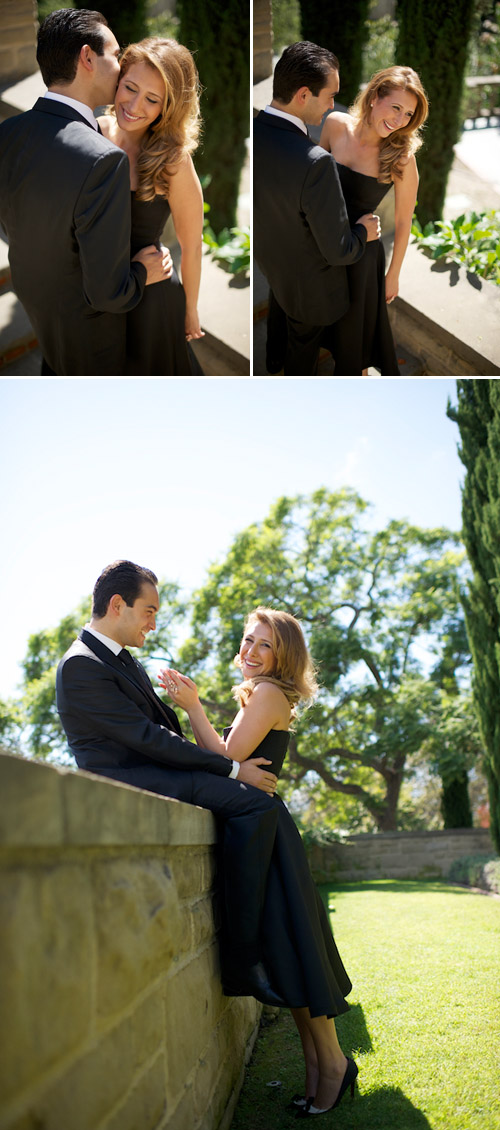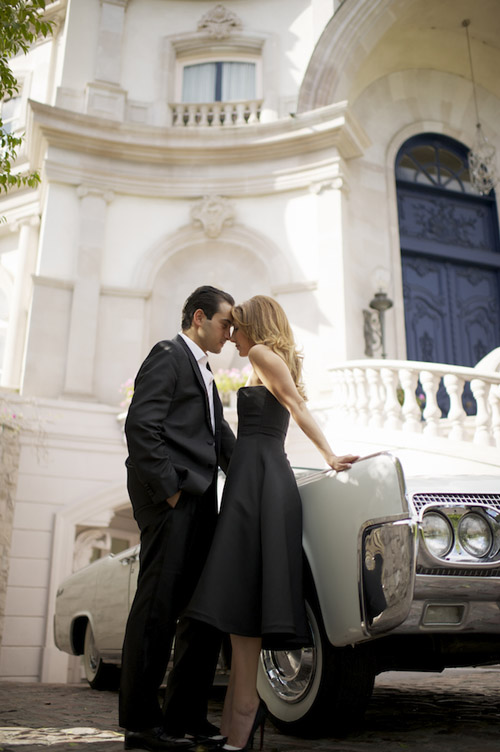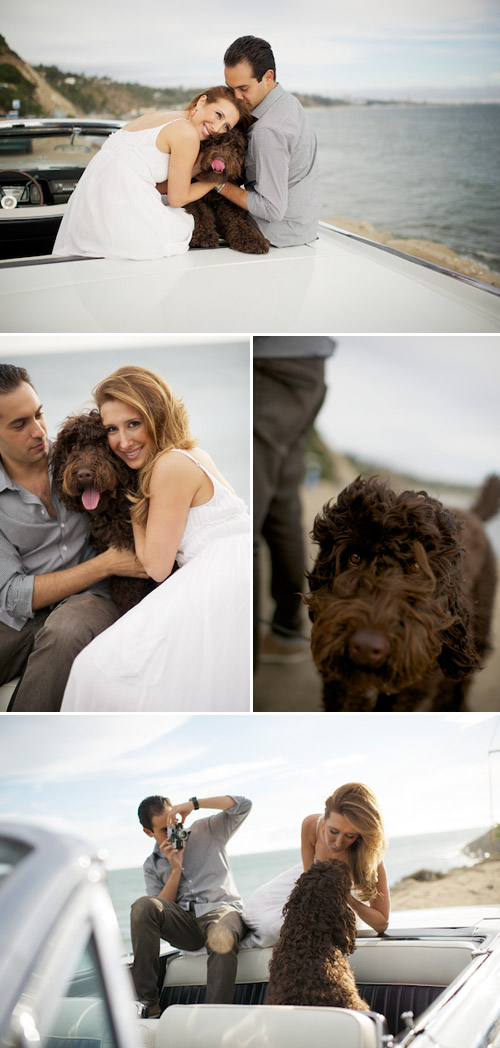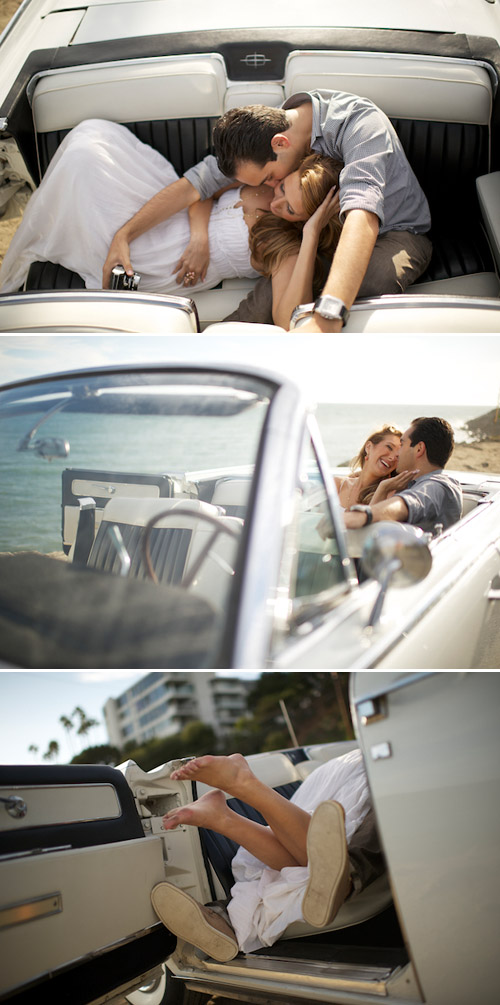 Before the wedding day arrived, Monique was treated to a bridal shower at the gorgeous beach front hotel Casa Del Mar in Santa Monica, CA. Event planner Linda Pittelli of Eventful Designing created a sweet and luxe vintage look to match Monique's impeccable taste. The day was filled with laughter, tears, and speeches of encouragement and love for Monique, and at the end of it all a surprise arrival of Erik and the men in his life, to serenade the bride-to-be and her guests. What a celebration! Thank you for sharing it Monique and Erik!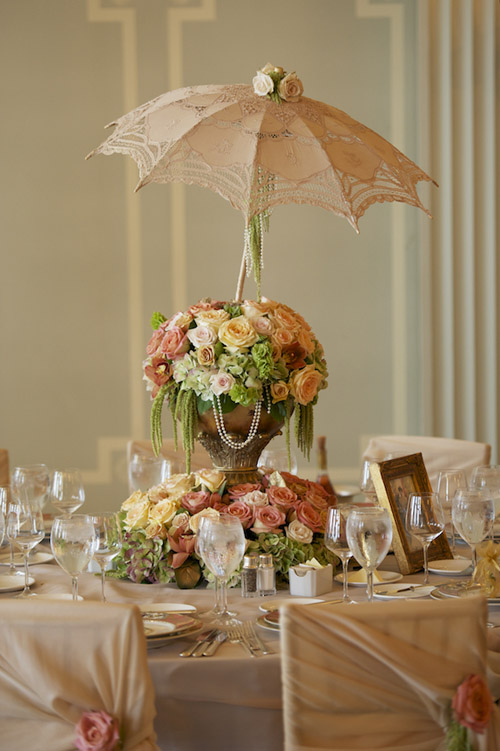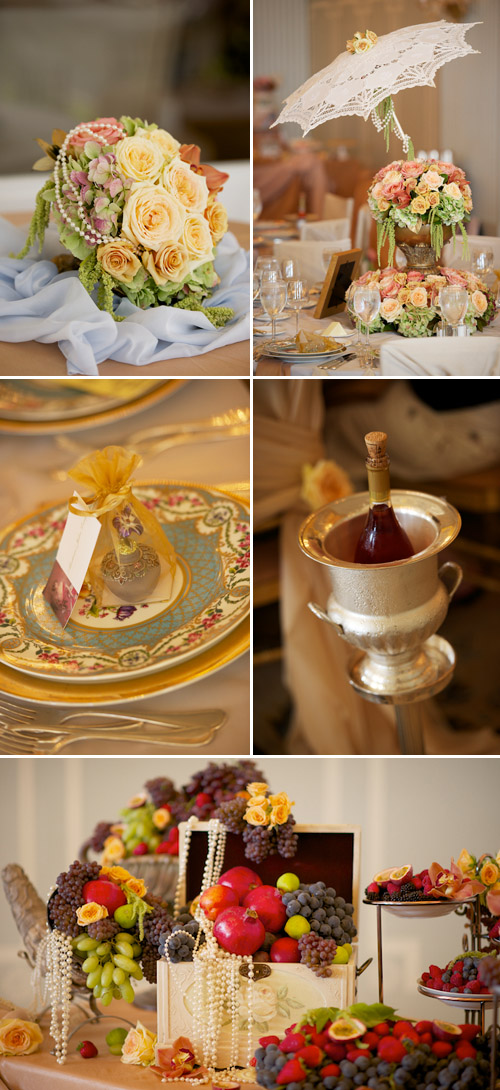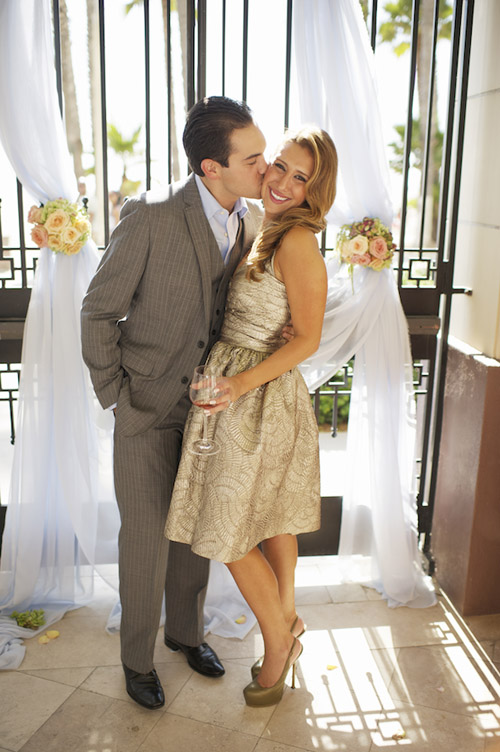 Bridal Shower Team:
Photography: Mike Colón
Event Coordination and Styling: Linda Pittelli of Eventful Designing
Location: Casa Del Mar
Want to see more? Check out Monique and Erik's stunning Beverly Hills Hotel wedding on the Mike Colón blog!