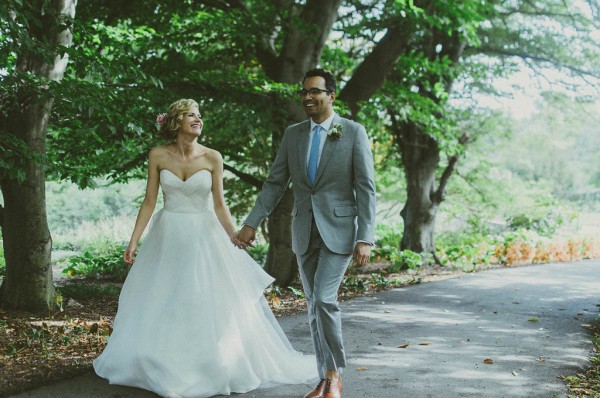 Picking their venue the day after their proposal, Jamin and Bryn couldn't wait to start their life together! The lush green sanctuary of the of the Yew Dell Gardens surrounded and secluded the wedding, creating a truly magical day. The light florals and soft, powder-blue bridesmaid gowns introduced a whimsical and flowing theme that corollated perfectly with the open natural space. Making the day a true fairy tale, Jessica Fey Photography captured the most beautiful moments on the big day.
The Couple:
Jamin and Bryn
The Wedding:
Yew Dell Gardens, Crestwood, Kentucky
The Inspiration:
Since we were having an outdoor wedding at the botanical gardens just outside of Louisville we wanted something romantic and rustic but balanced with some elements that had a more clean, modern feel. So we had a lot of flowers but avoided using pinks and corals since those colors in an arrangement can feel very feminine, and we picked wood farm tables for the dinner but didn't order mason jars since together that would be a bit too quaint and rustic. That balance was perfect for us and really reflected his style as well as mine.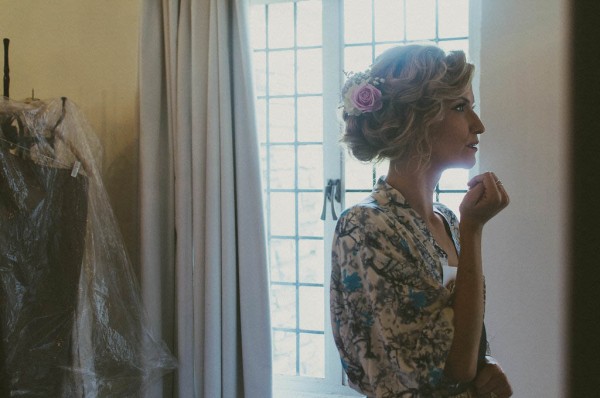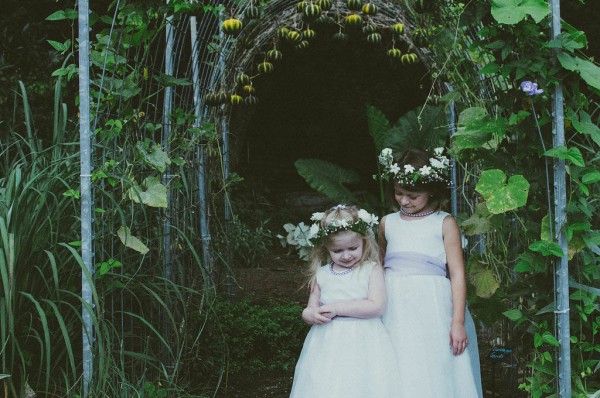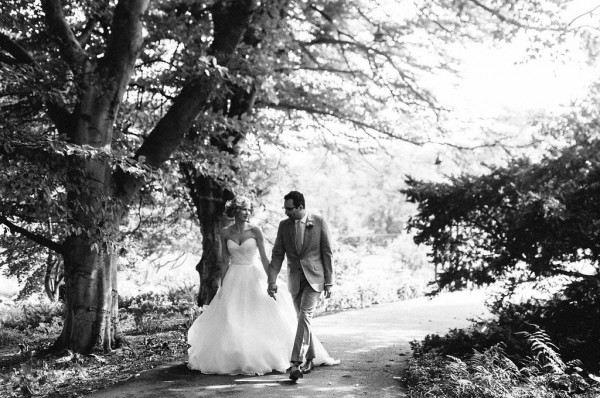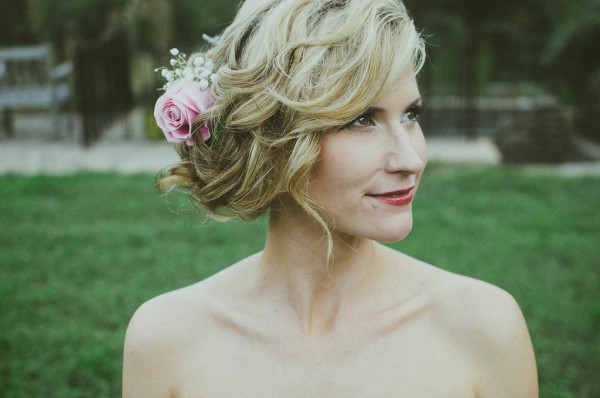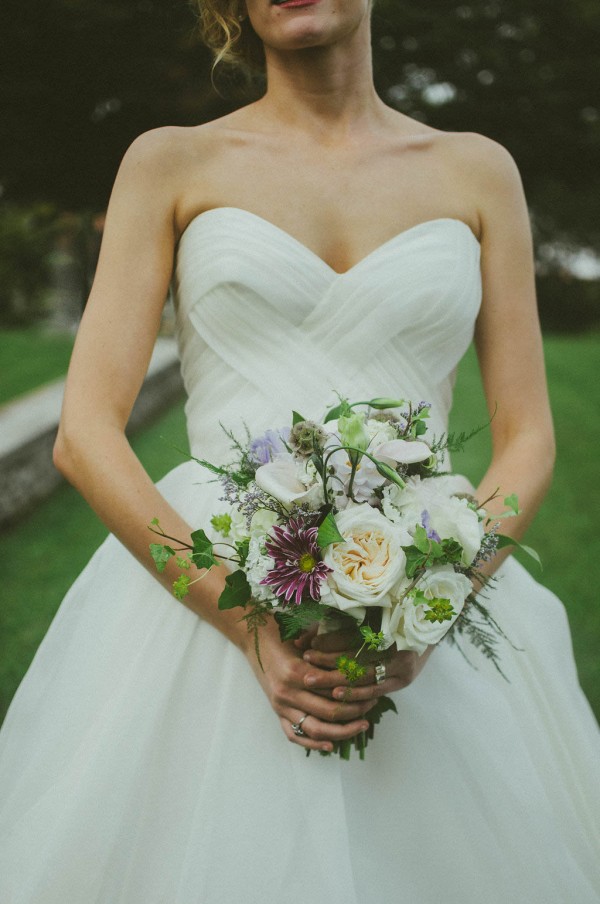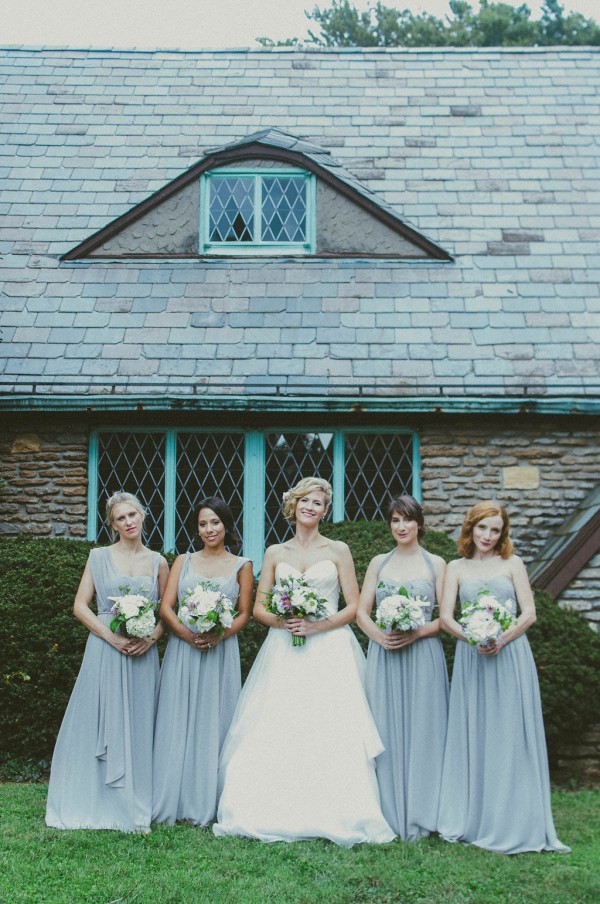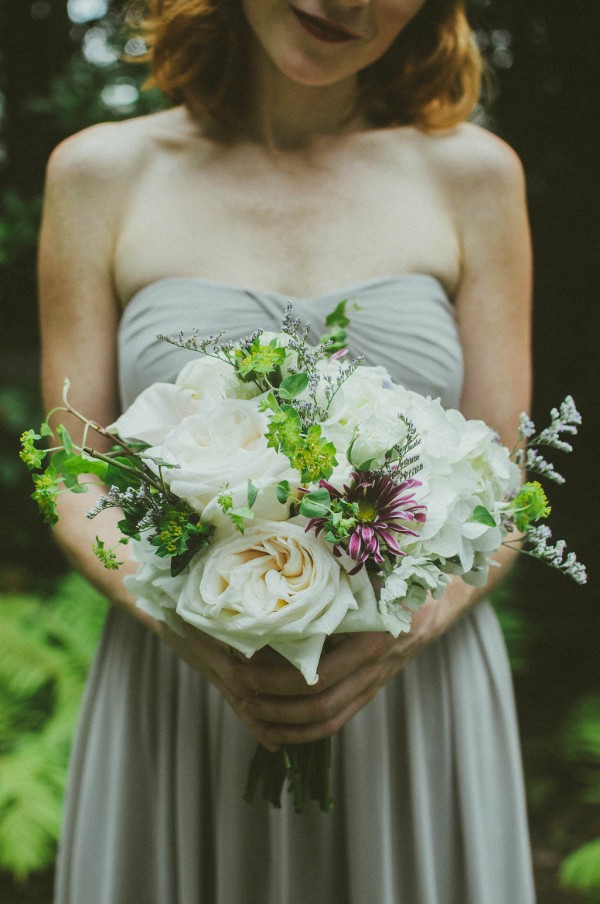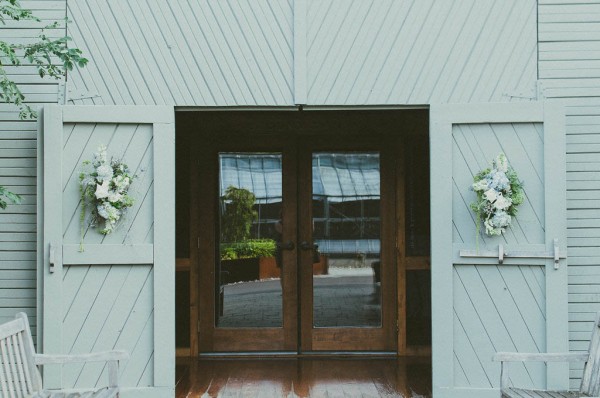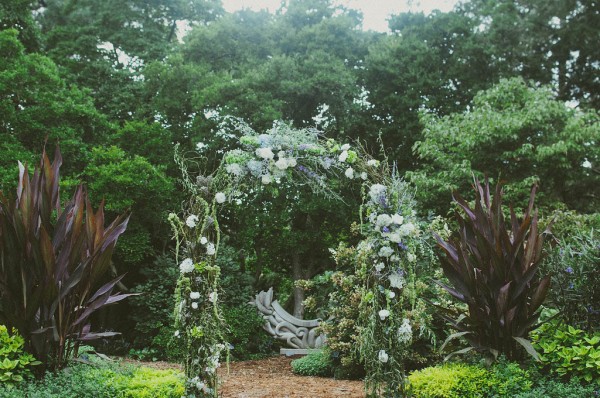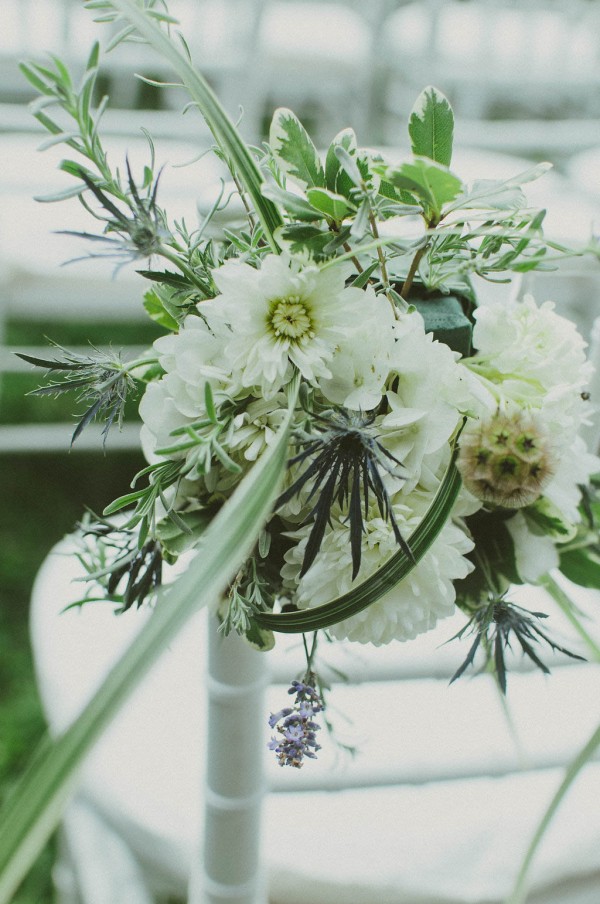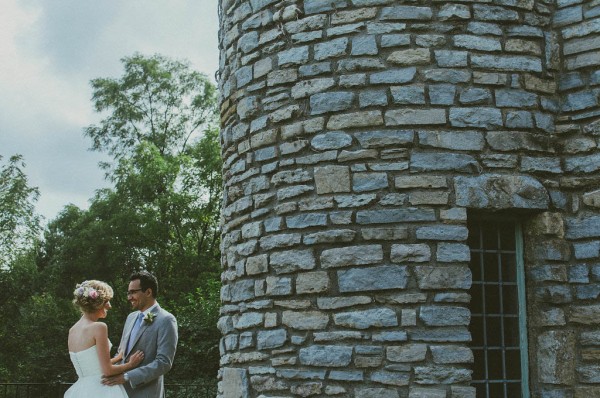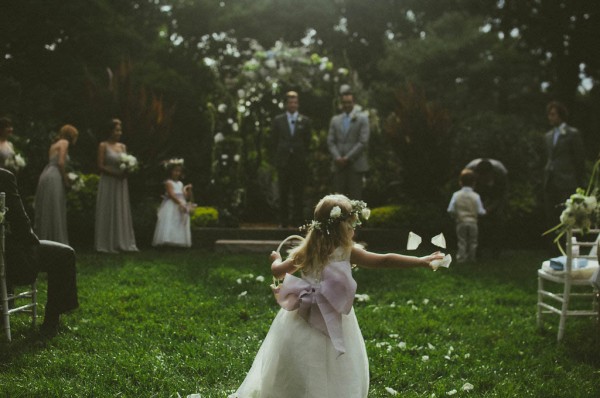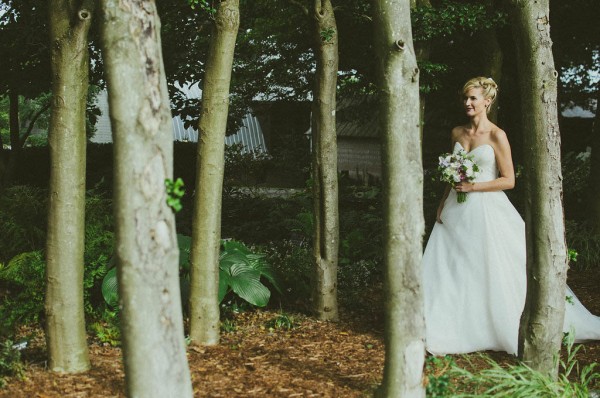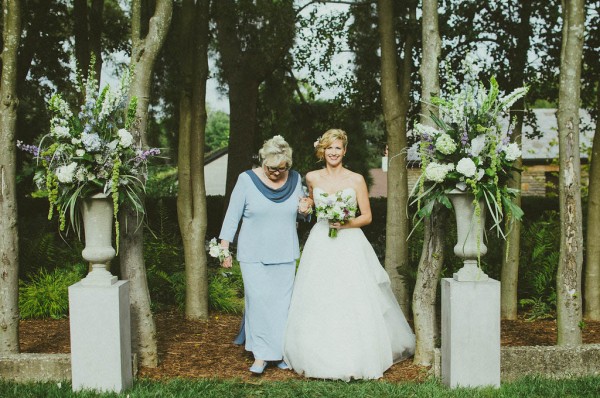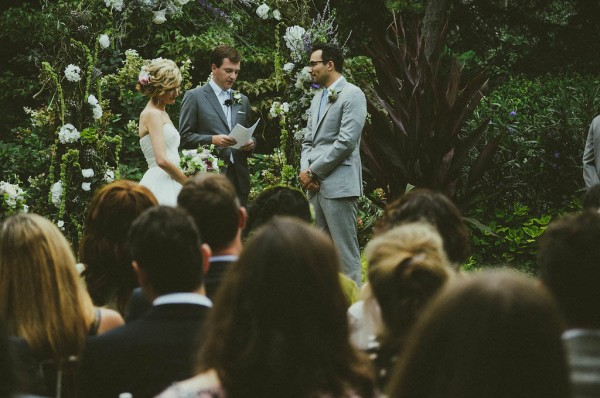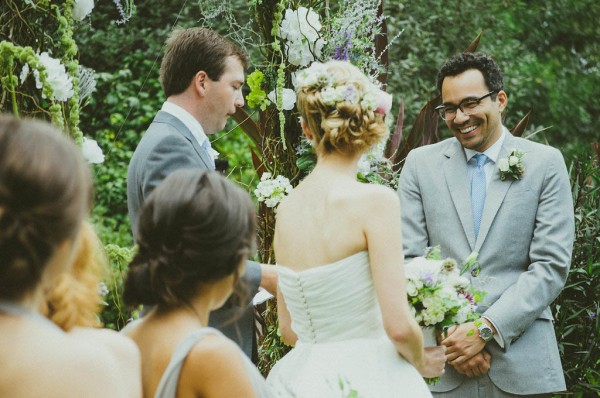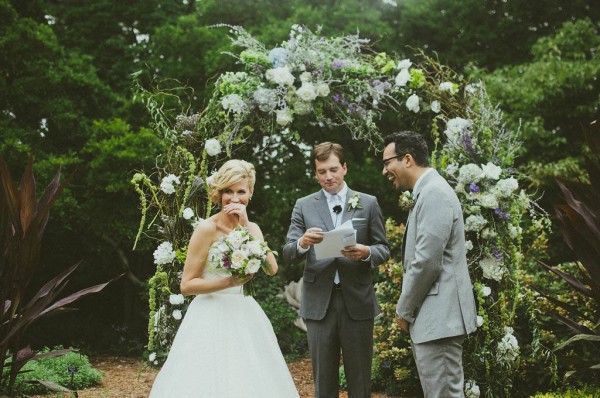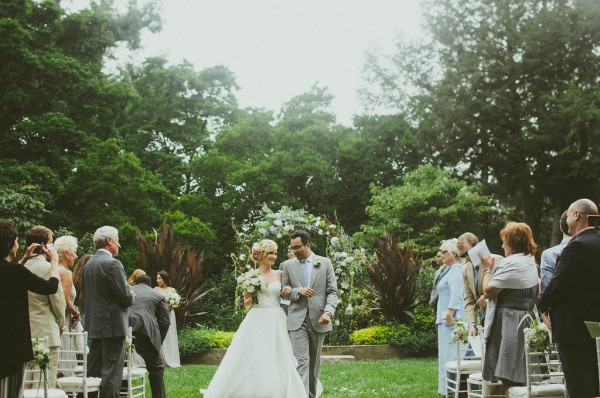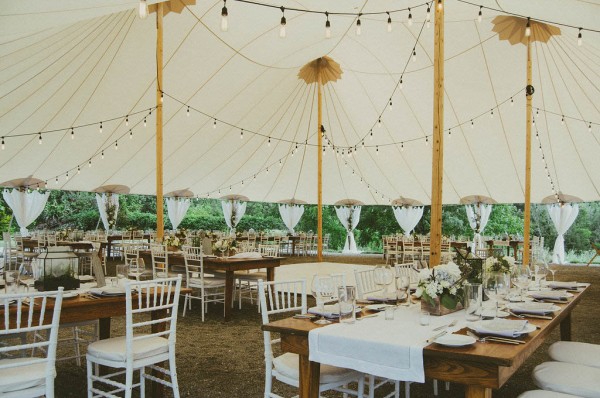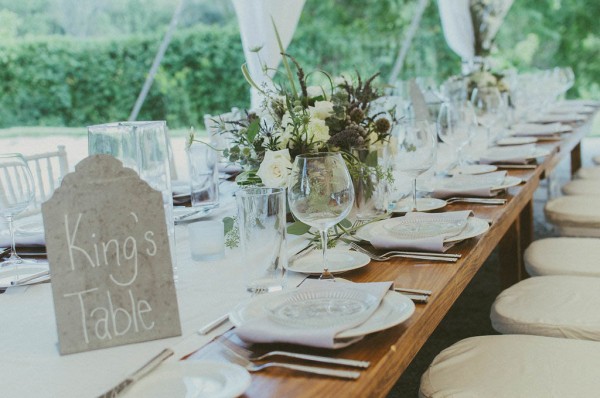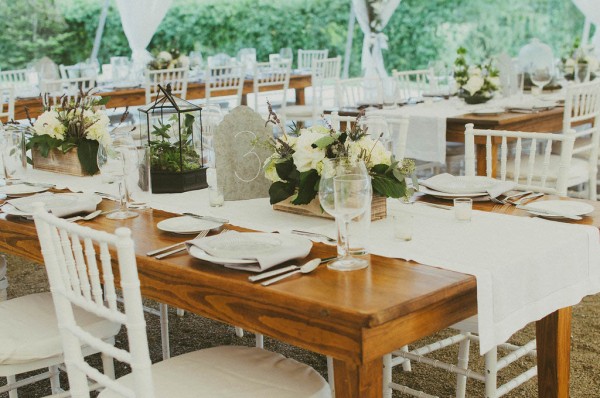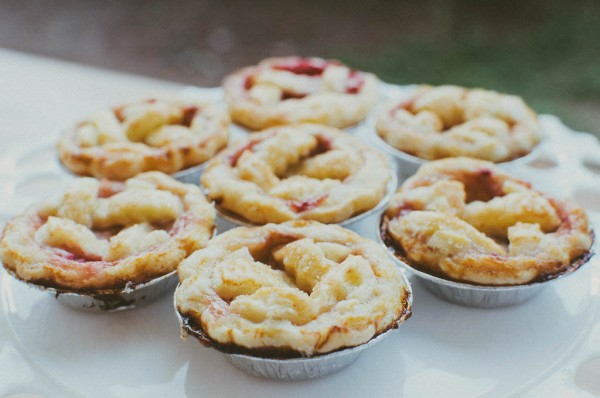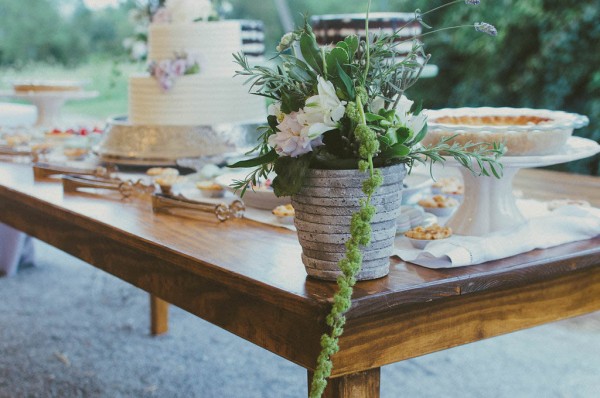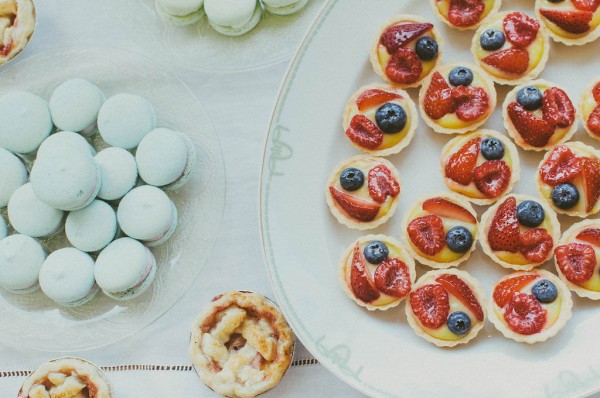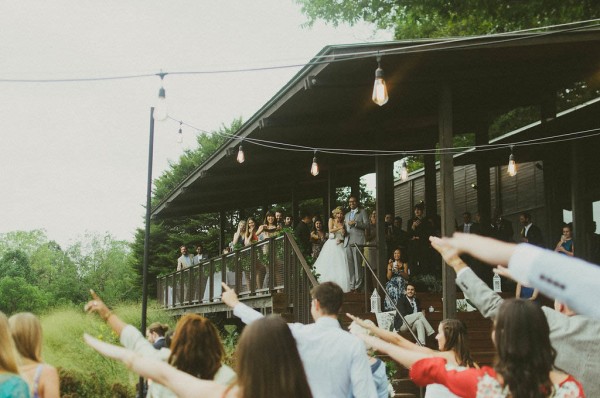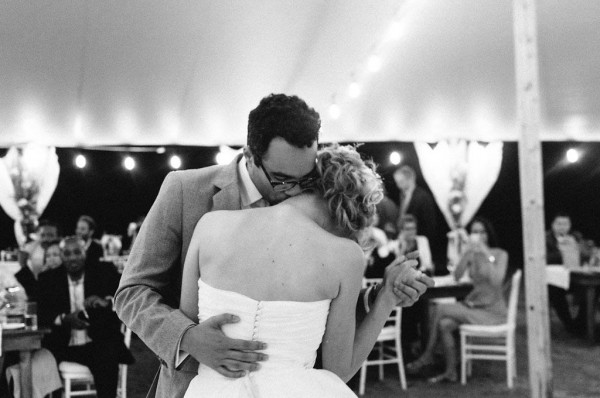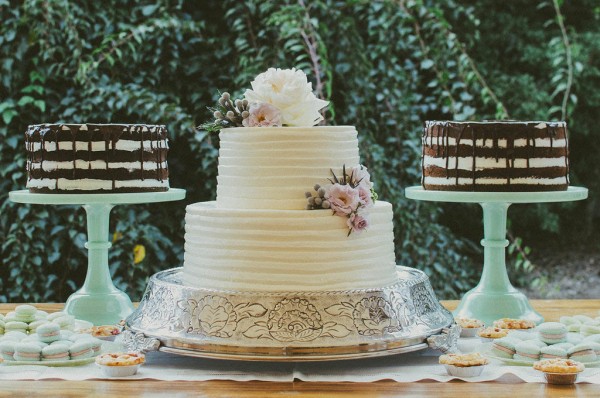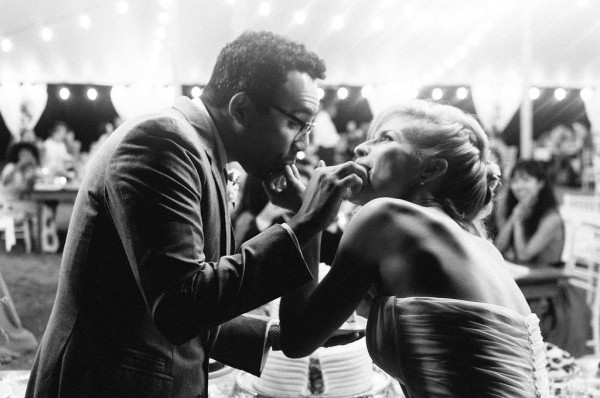 The Moments:
The day was such a blur and went so quickly that it's hard to pick a single favorite moment. When we sat down at the head table and finally had a chance to just take it all in we couldn't believe how beautiful everything looked and how amazing it was to see everyone we cared about gathered together to celebrate our wedding and having such a great time. Our other favorite moment was when a flash mob broke out during the cocktail hour and almost everyone ran to the dance floor and did a choreographed dance to Pharrell's "Happy" – my mom had planned the whole thing in secret and it was such a great surprise.
The Couple Recommends:
Everyone was such a pleasure to work with and contributed equally our wedding so it's impossible for us to say anyone stood out in particular. I couldn't give a higher recommendation to all of them!
The Wedding Team:
Photography – Jessica Fey Photography
Event Planning – Essential Details
Venue – Yew Dell Gardens
Floral Design – Lavender Hill Florals
Catering – Wiltshire Pantry
Cake – Mert's Cakes, Flour de Lis Bakery (other desserts)
DJ – HAY DJ
Makeup Artist – Ana Crane Studio
Hair Styling – Wedding Hair by Laura Conard
Wedding Dress – Bridal Reflections
Bridesmaids' Apparel – Jenny Yoo
Groom's Apparel – Brooklyn Tailors
Rings – XIV Karats
Thank you to Jessica Fey Photography for sharing Jamin and Bryn's naturally beautiful wedding with us! Love fairy tale weddings? You will absolutely fall in love with this fairy tale wedding at Palatul Mogosoaia!