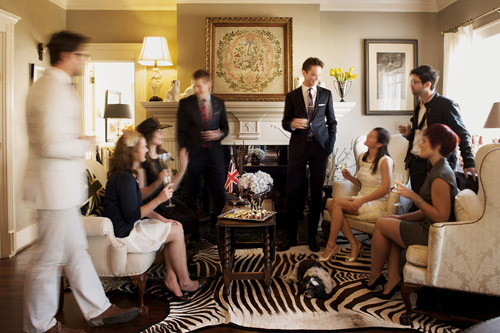 We're big fans of any occasion that brings together the people you love, and your engagement is certainly a worthy reason to celebrate! An engagement party can be such a sweet way to start off this new phase of your lives, so why not take that first step in style and have fun with the theme of your event?
Photographer Todd Scott Ballje of Beautiful Day Images recently sent over this inspirational photo shoot of an engagement party that he and event designer Lindsay Gibson of Gibson Events had been dreaming of. It's filled with sophisticated yet sweetly retro British influenced style, and interior design to-die-for. Think Mad Men + England + stylish 2011 twenty-somethings. You could easily take any one of the fun accessories or design ideas from this shoot and plan a gorgeous engagement party with your own vintage-inspired twist. So fun!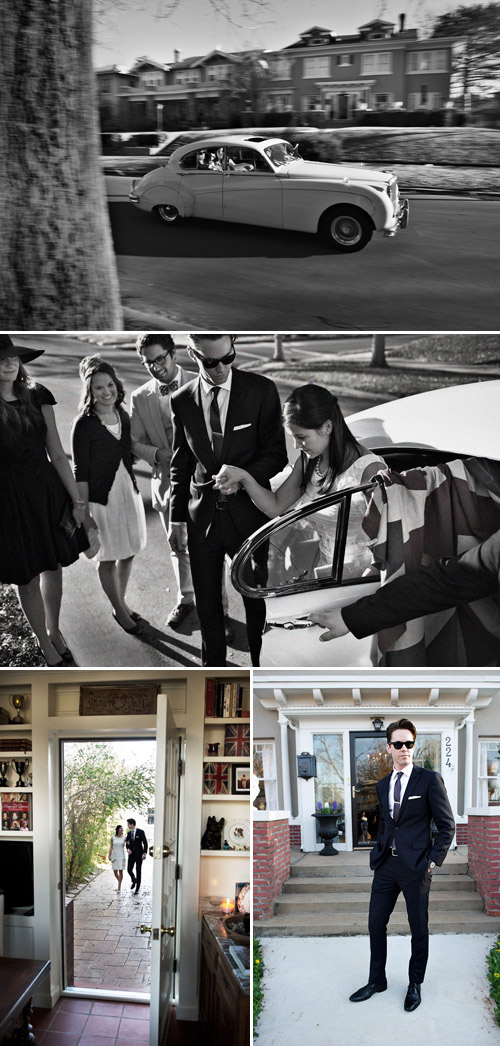 From photographer Todd Scott Ballje: "Lindsay and I have always loved British culture and style and recently found a local interior designer and antique store owner who curates her store and home with personally discovered pieces from her twice yearly trips to the UK. She offered her home and once adding in the other professionals, we put together, if nothing else, our ideal formal yet relaxed engagement party. Our caterers imagined a new twist on sushi while also preparing a gourmet version of the traditional Scottish Egg. The men enjoyed (quite literally, especially for a Tuesday afternoon) glasses of single malt scotch while the ladies accepted Veuve as their reward for their hard modeling work. Overall, we aimed to create and capture sophistication, taste and cachet."



Photo Shoot Team:
Photography: Todd Scott Ballje – Beautiful Day Images
Designer/Stylist: Lindsay Gibson – Gibson Events
Catering: Cheevers Catering
Coffee Catering: Café Evoke
Floral: Poppy Lane Design
Ladies wardrobe: Ruth Meyers
Mens wardrobe: Spencer Stone
Hair styling: Rebeka Regouby for Trichology Salon
Makeup: Rachel Hart
Transportation: Kings Limo and Black Diamond
Accessories: Erin Williford for Stella and Dot
Antiques and Interior Design: Notting Hill
Thanks you to all involved for sharing your hard work and creativity with us!