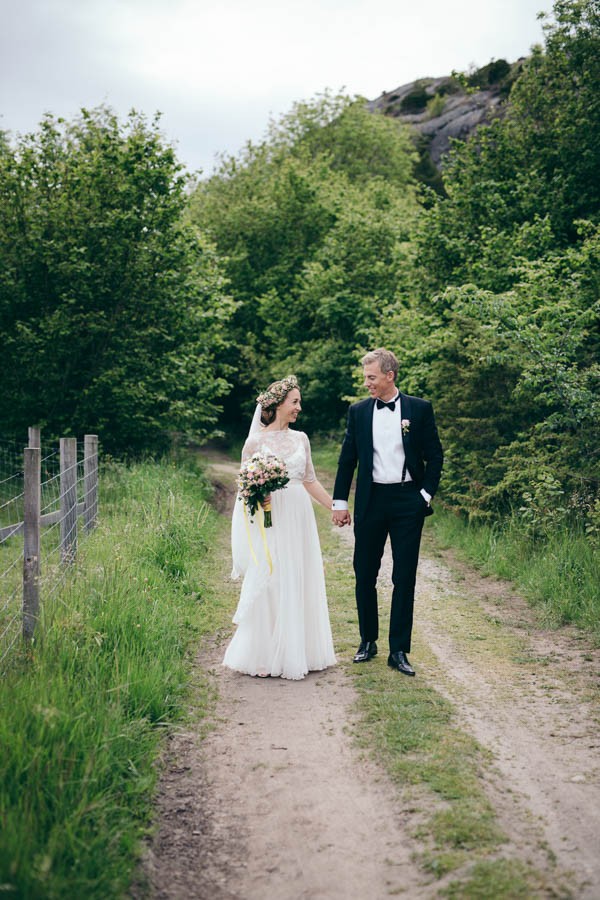 Therese and Rasmus decided to host a weekend wedding on Koster Island, recreating the perfect summer vibe they had come to know after spending the past few summers at a cabin by Grebbestad. They wanted their guests to relive the very best summer memories they all shared together, and Hotel Koster was big enough to host their guests and small enough to maintain the intimate atmosphere they wanted. Photographer Tone Tvedt captured the couple saying "I do" in a small church surrounded by idyllic green fields and a small pebbled road before they headed over to the hotel for the reception. To mix things up, Therese and Rasmus decided to cut the cake after the ceremony but before the reception so that even their young guests could enjoy it!
The Couple:
Therese and Rasmus
The Wedding:
Hotel Koster, Sydkoster, Sweden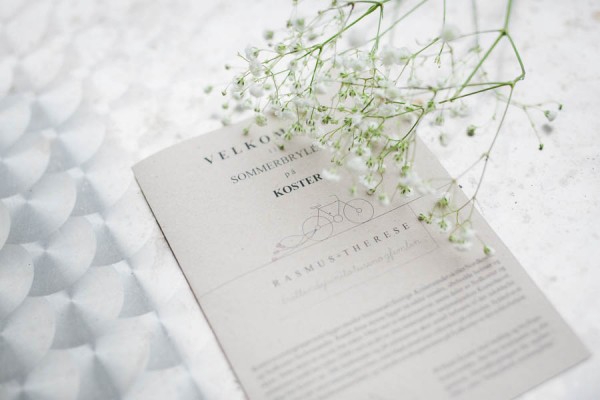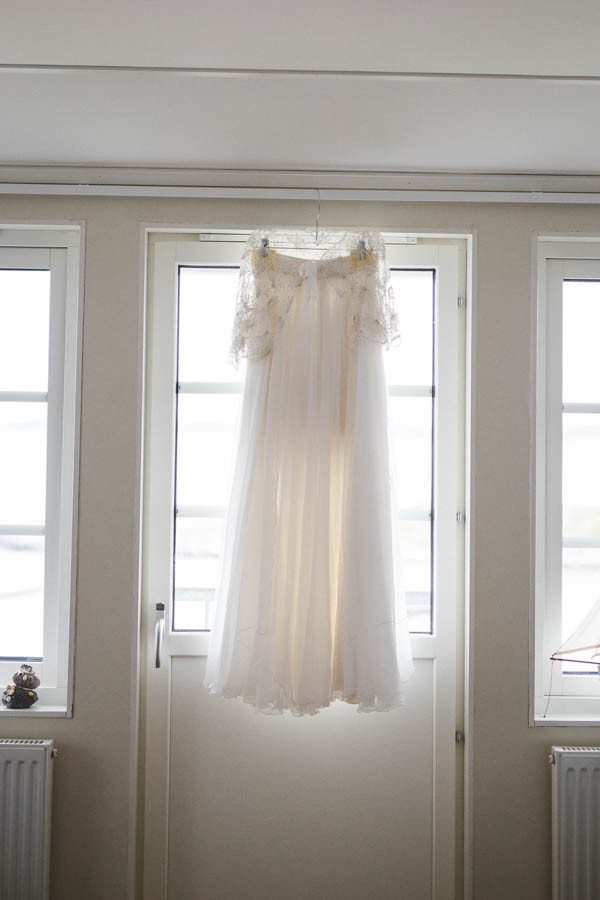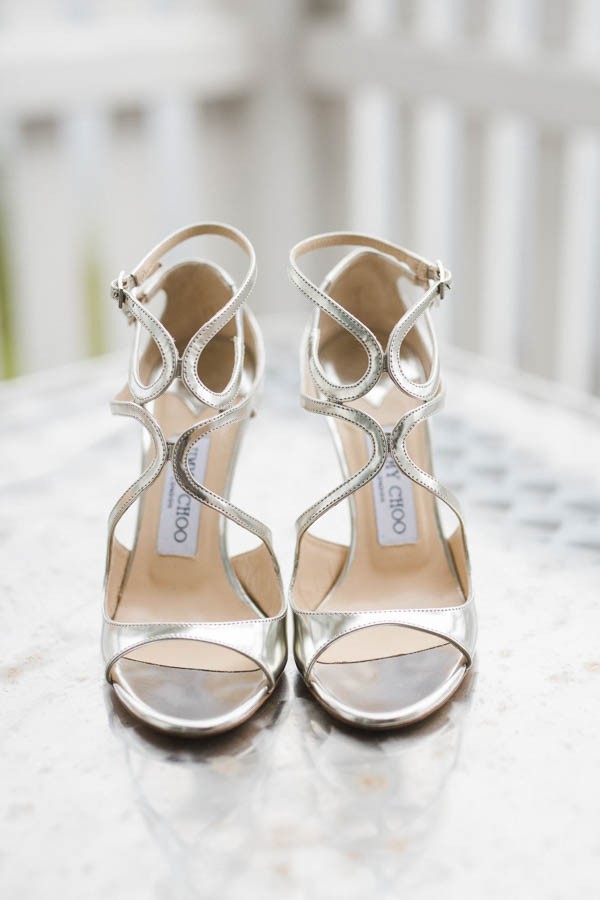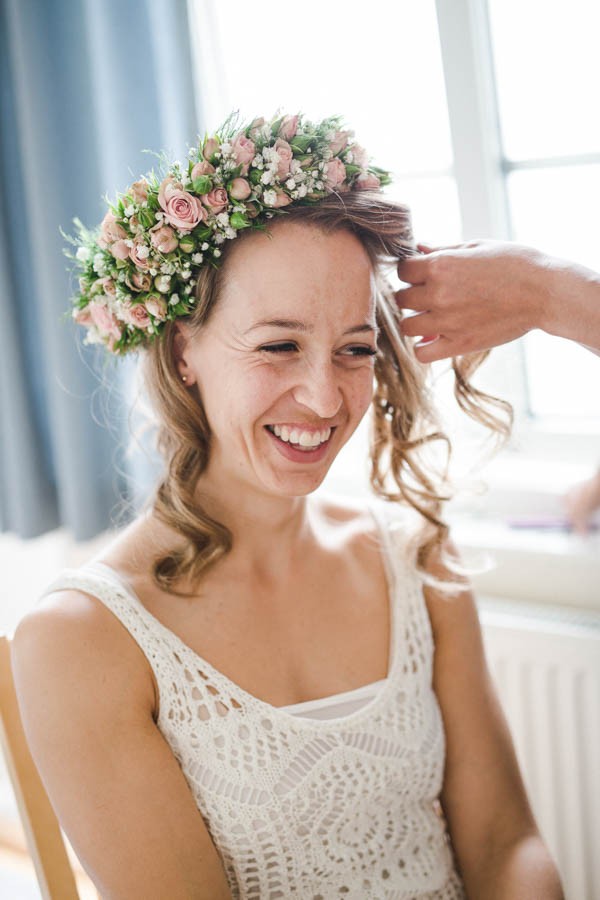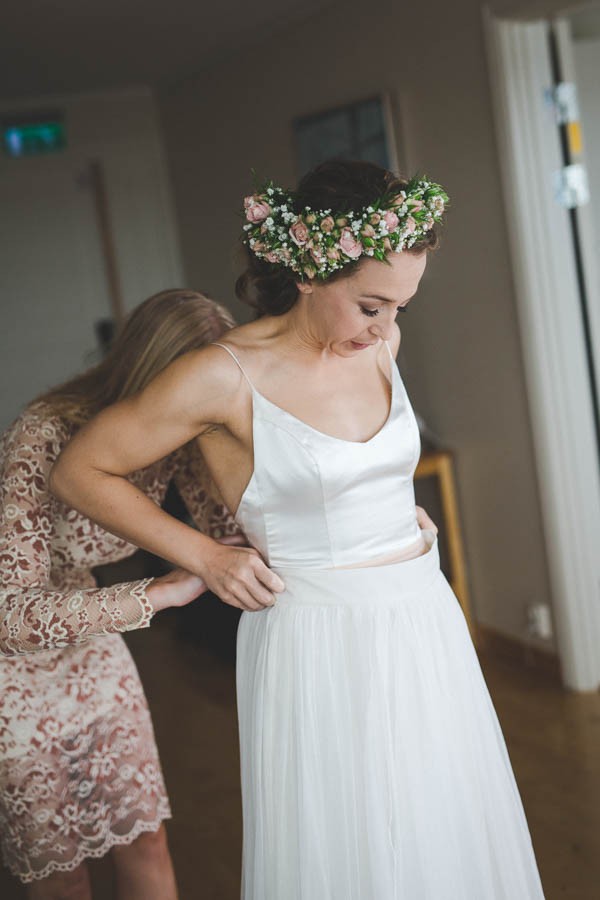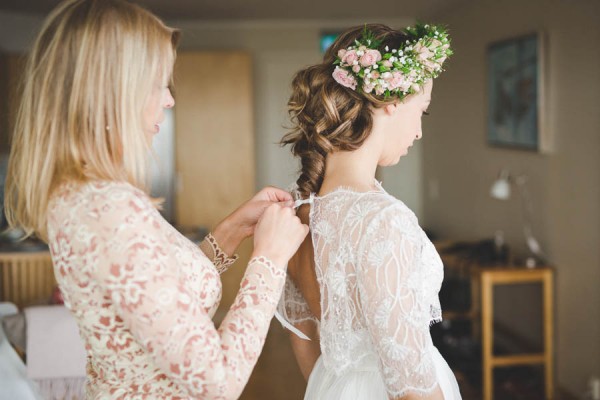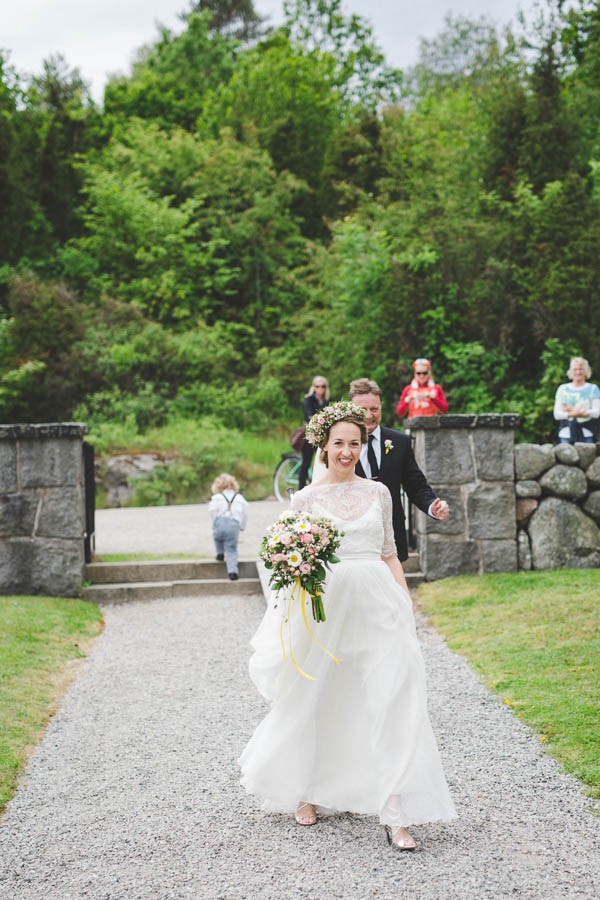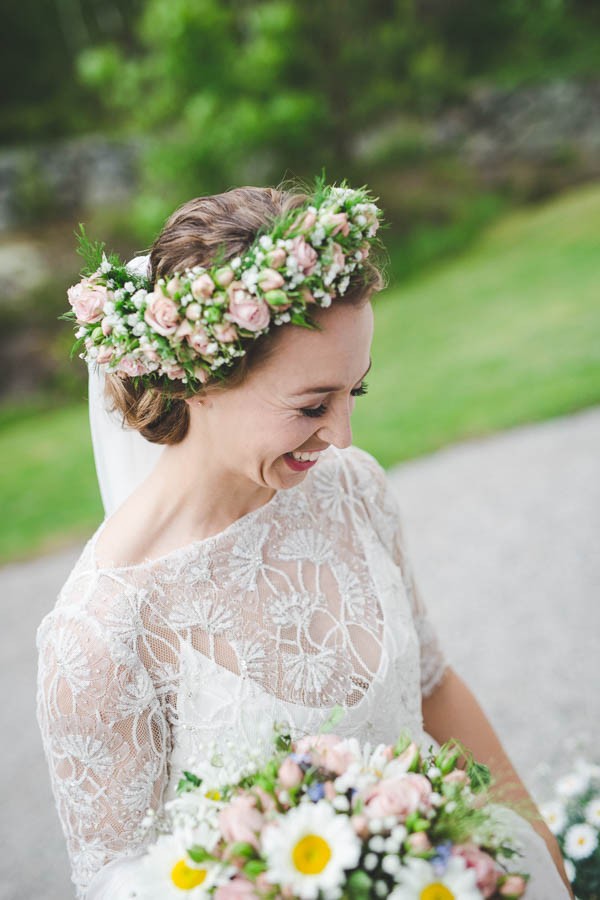 We are not very formal people, so a very formal wedding would not be the perfect match for us. However, the atmosphere of the island as well as our summer memories brought together made is easy for us to set the vibe. "Scandinavian midsummer!"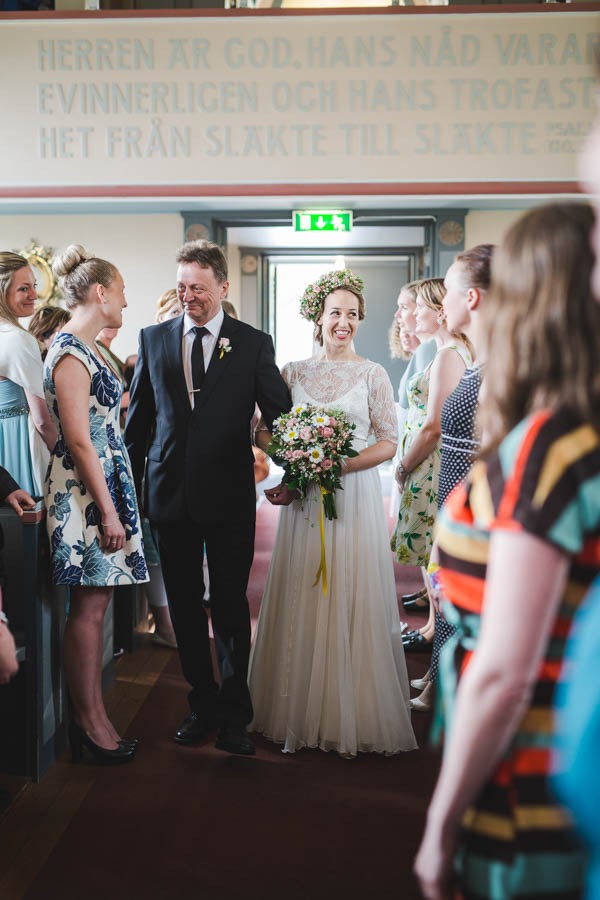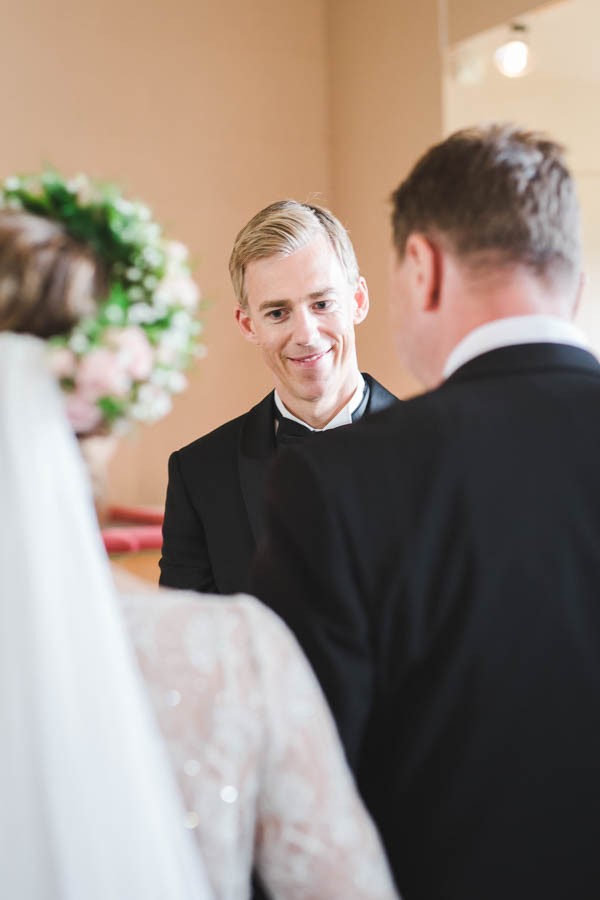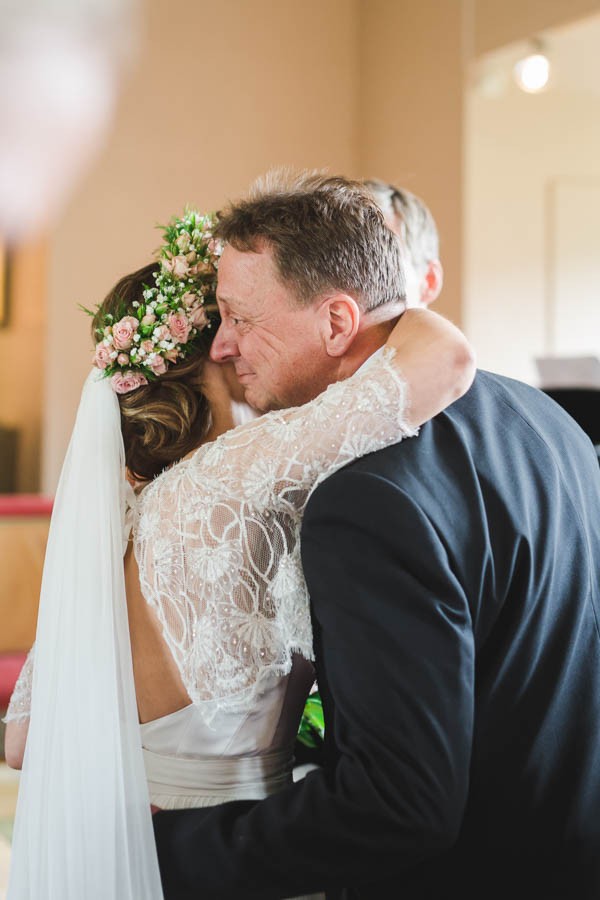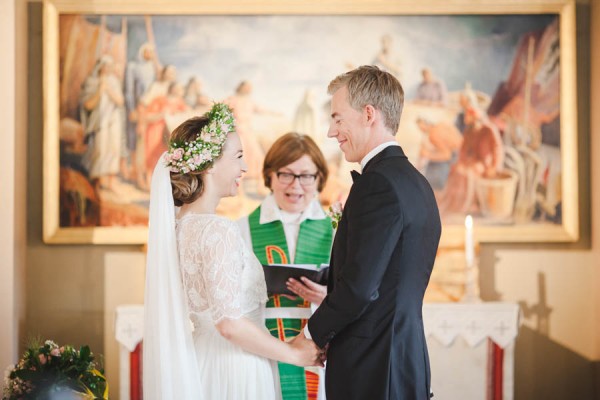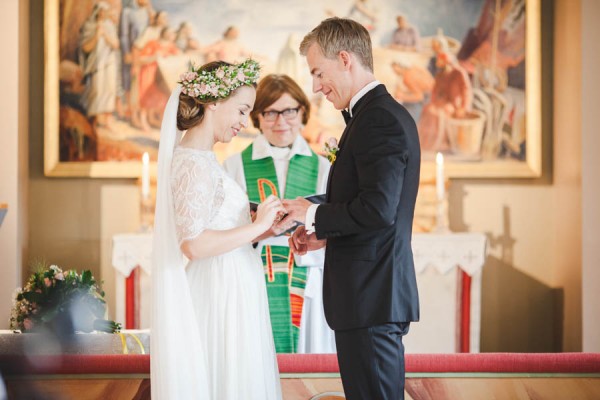 As the bride has an interest in music, the planning of the ceremony became important. The ceremony was personalized through music and poems. Friends and family of the couple preformed as well as the choir "Jentekoret Stas", which the bride is a part of, came all the way from Oslo to perform at the ceremony.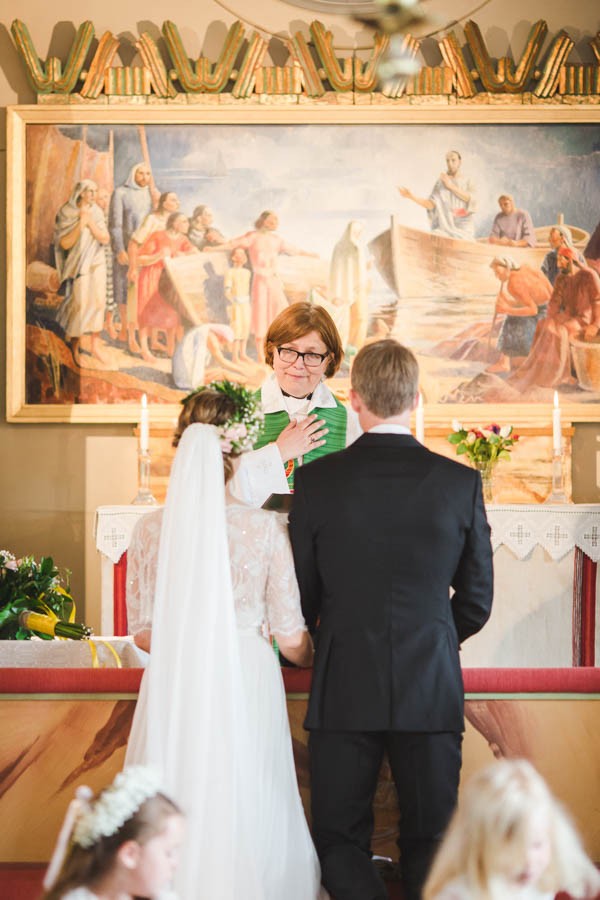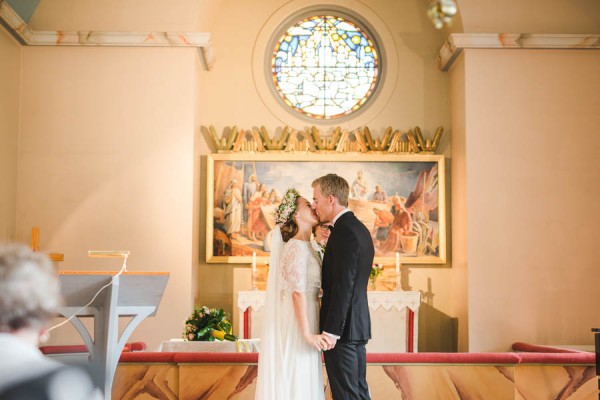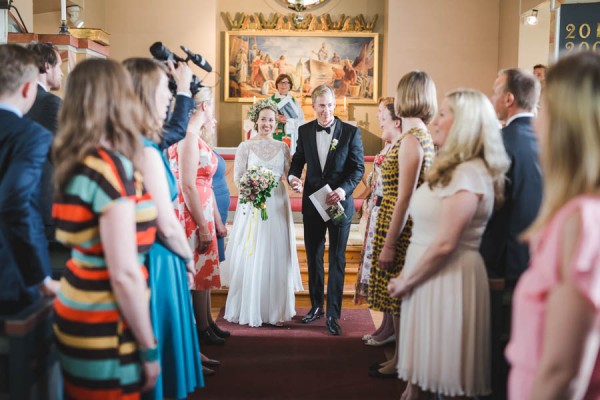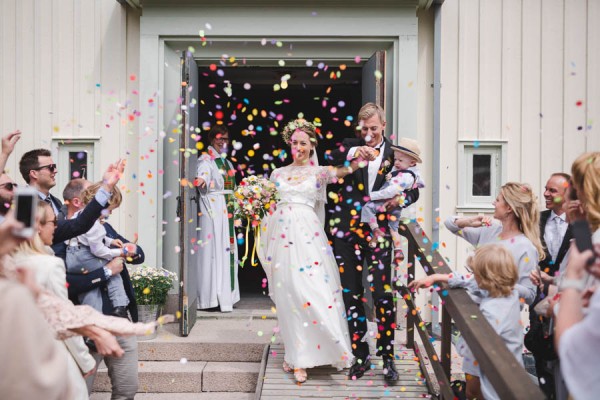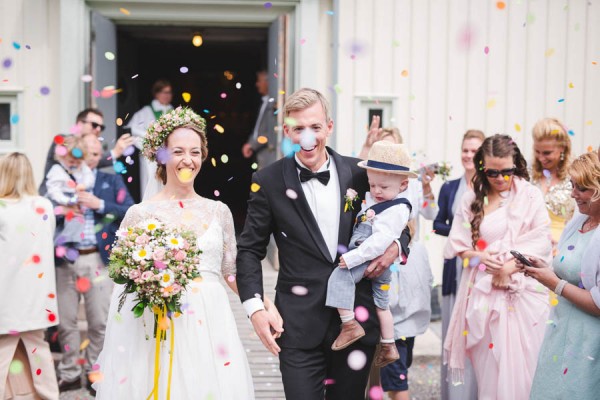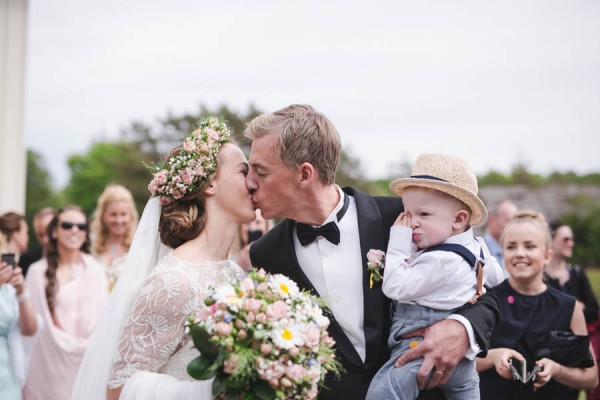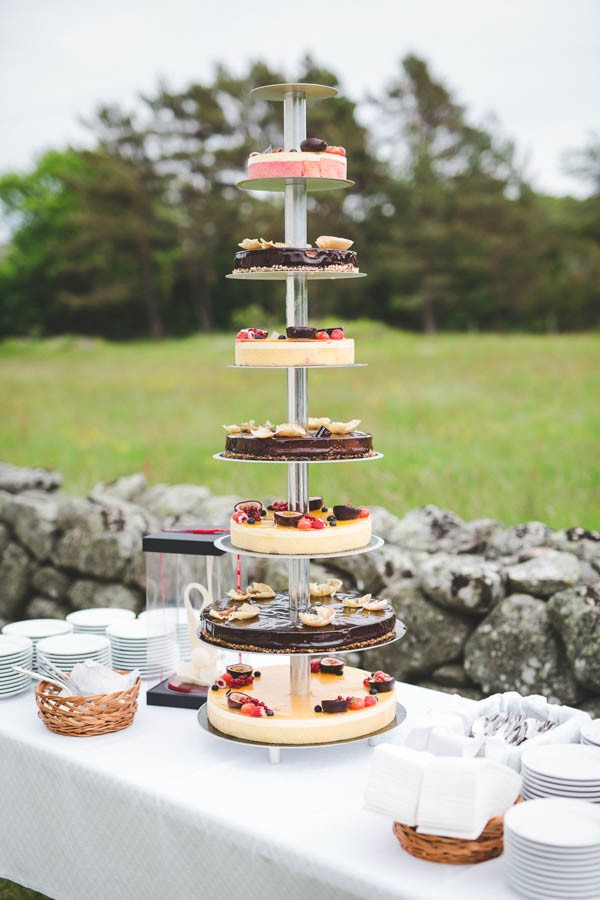 With still a couple of hours remaining for dinner we did a "wedding-twist" and decided to serve the wedding cake after the ceremony. It gave the wedding cake the extraordinary attention that it deserves and everyone including the flower boys and girls, who were too young to take part at the dinner table, could eat cake. And, it certainly made hungry guests happy!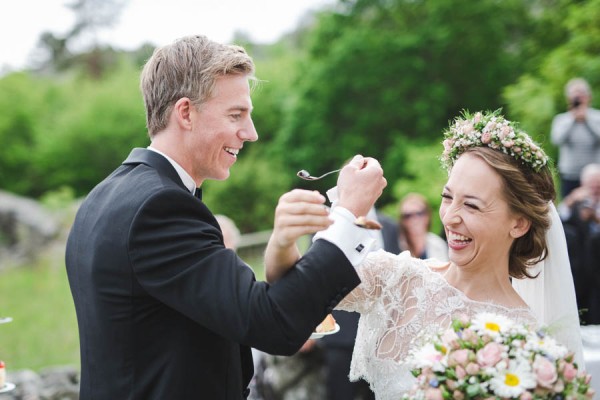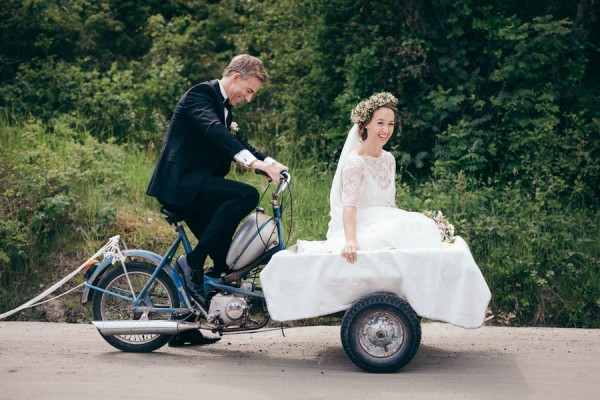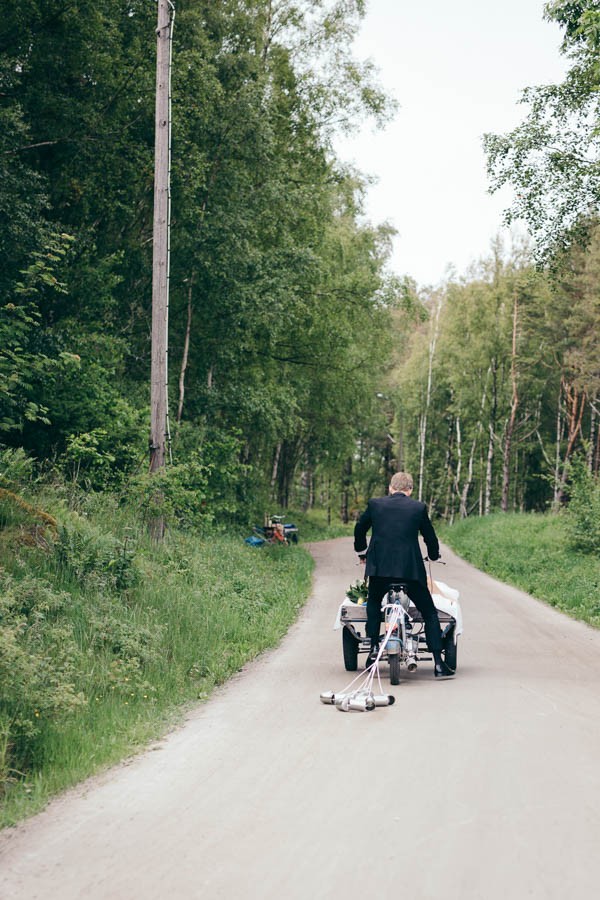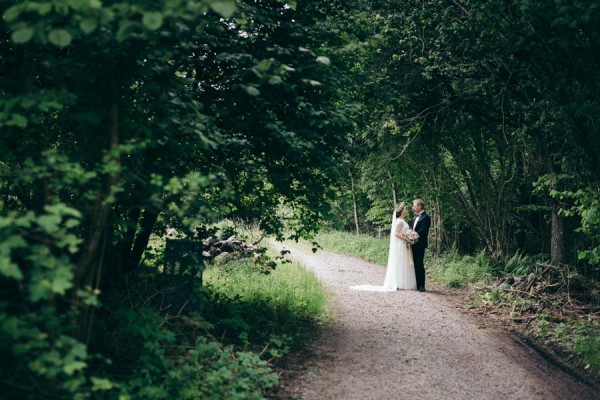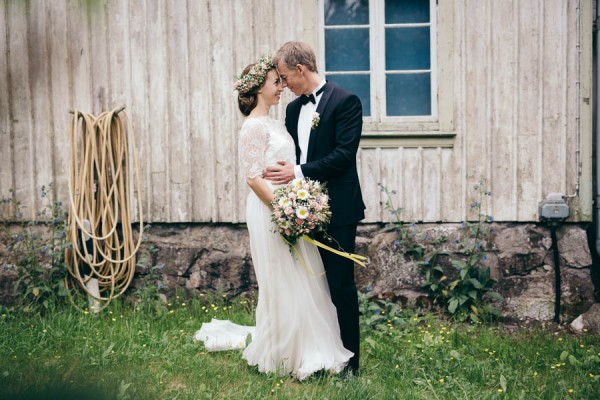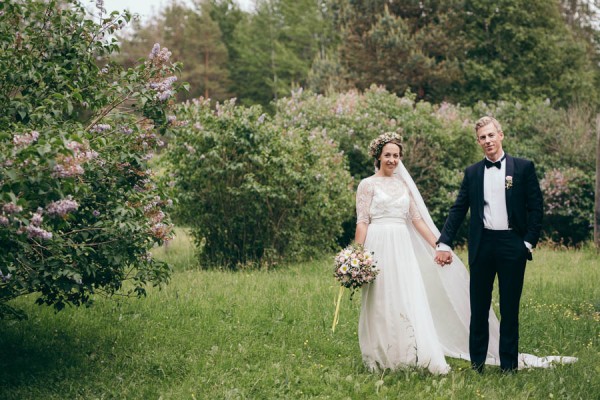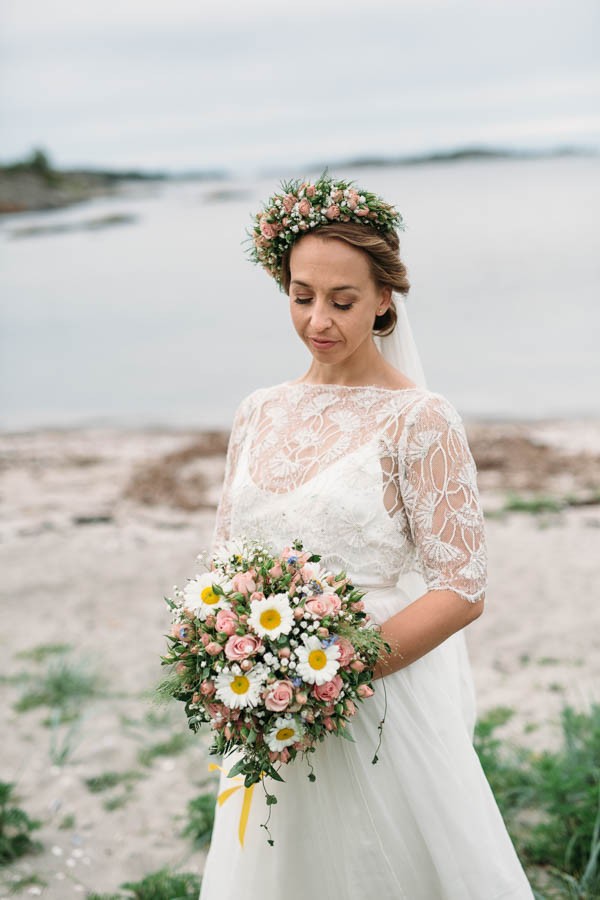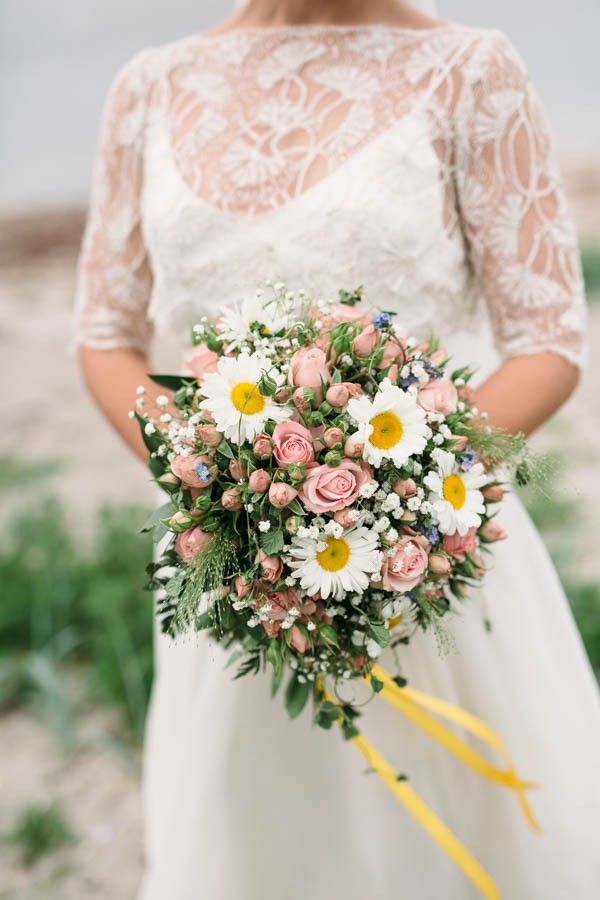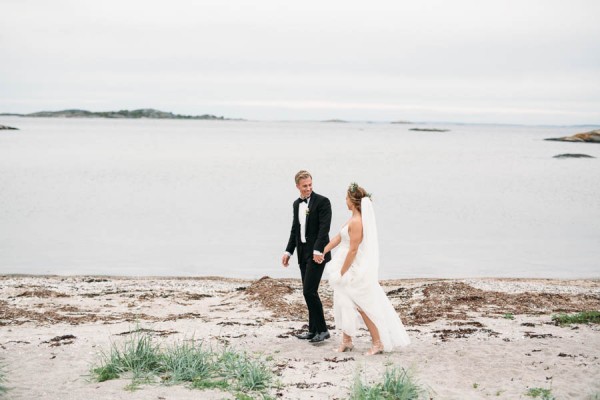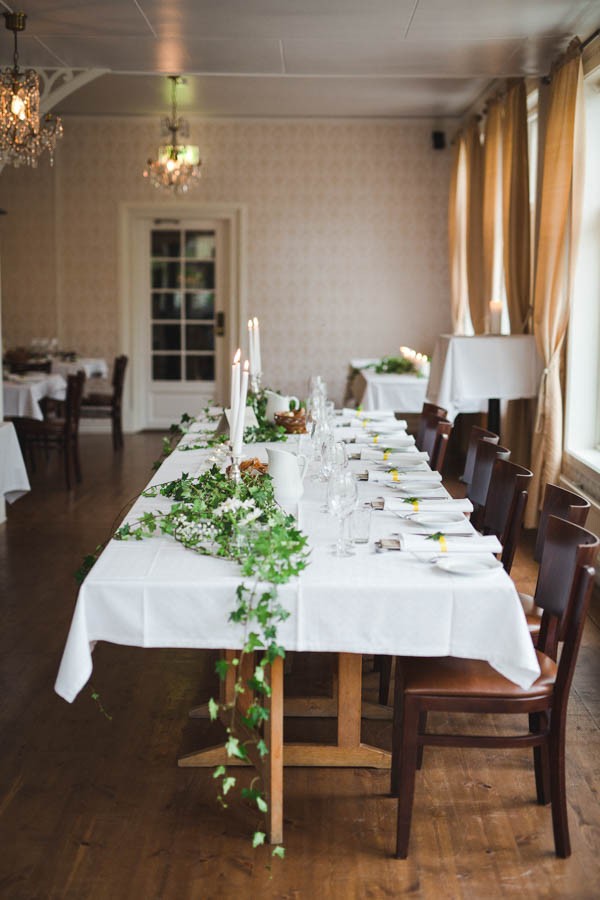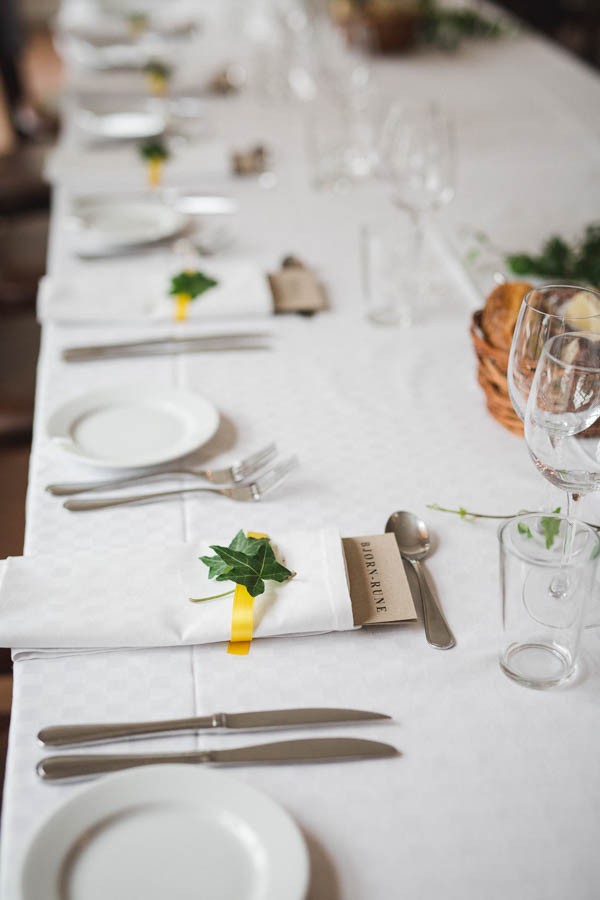 The tables were decorated with green leaves and small flowers. We organized our guests around smaller tables to make conversations easier. Every table was named by a city that we as a couple had been to and shared great memories. By the plates every guest got a small booklet with presentation of each guest presented at the wedding. Since we decided the seating of our guests in advance the booklet made it easy for the guest to start conversations and to get to know each other.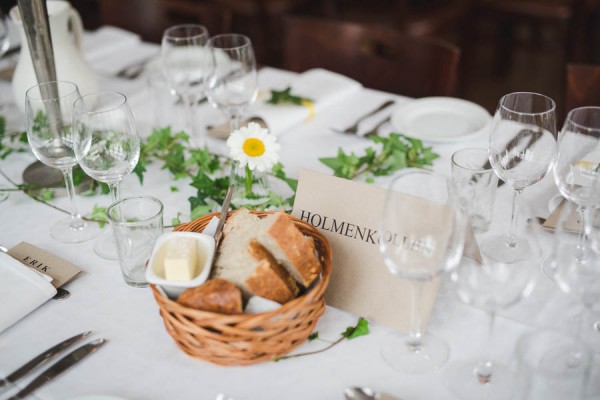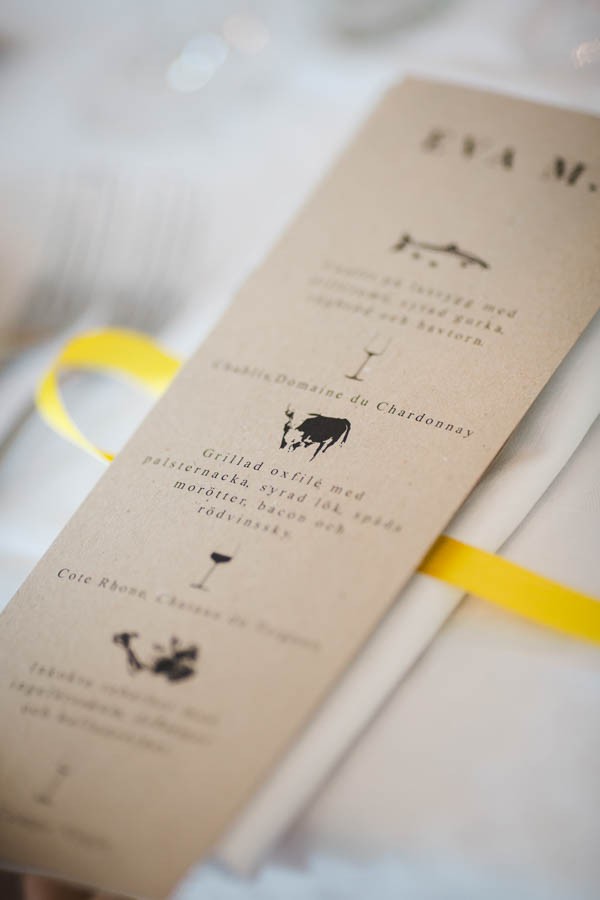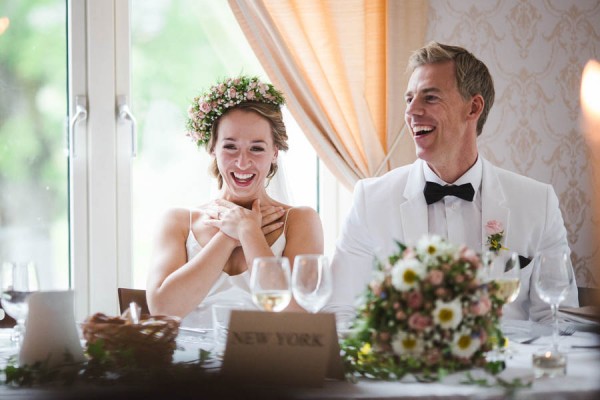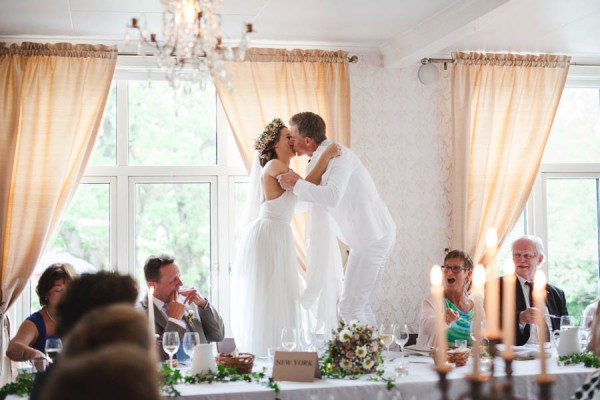 Rasmus wore a black tuxedo and for the wedding dinner he changed his outfit to a white one. I had my dress in "separated parts" containing of a layered skirt, silk top and laced bolero. In the evening I took of my bolero and the dress became "new". I wanted to keep the accessories only to flowers.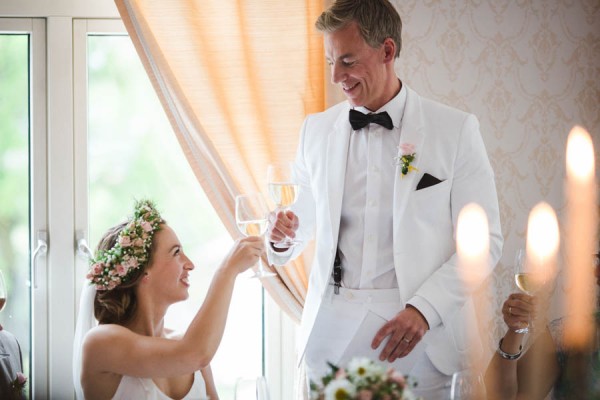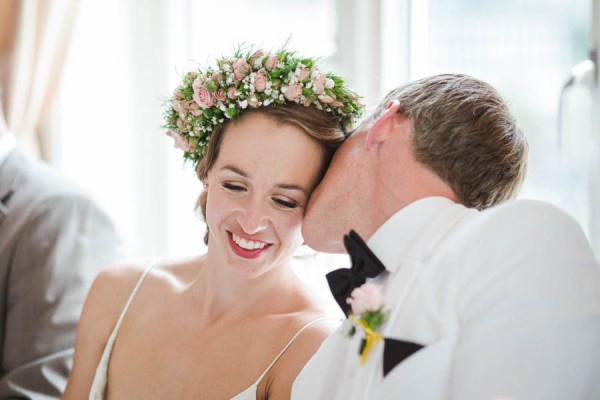 Many thanks to photographer Tone Tvedt for sharing Therese and Rasmus's Hotel Koster wedding with Junebug. For more Swedish wedding inspiration, take a look at Nina and Jop's gorgeous natural Swedish wedding at HaringeSlott!