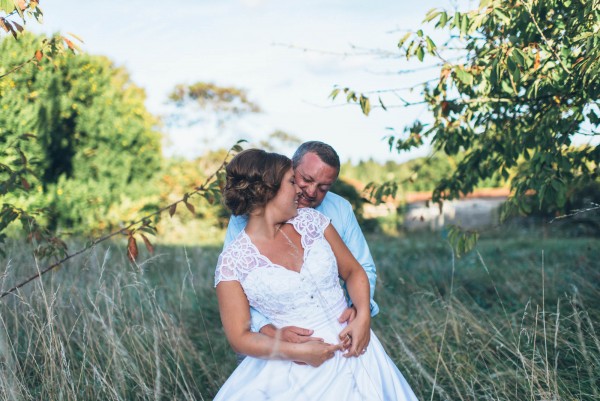 Being that we publish weddings from all over the world, we have seen many variations on the rustic theme. A rustic wedding in the south of the United States involves different styling than a rustic affair in Italy. Elisa and Kenny were inspired by rustic chic for their French wedding, which was utterly romantic with its pastel color palette and stunning chateau venue. Nisha Ravji captured the effortless French spirit and the quiet excitement that filled both Elisa and Kenny and their guests as they prepared to tie the knot.
The Couple:
Elisa and Kenny
The Wedding:
Chateau de Fayolle, Dordogne, France
The Inspiration:
We wanted a venue that was the main focus of the day. It is a beautifully simple venue that spoke for itself without the need of having to be dressed up. To use some cliches, the rustic chic look was an easy one to adopt, especially in the summer. Each bridesmaid was fitted with their own style of dress to suit their body shape. They were given a chevron patterned clutch bag from the bride which was personalised with an individual message stitched into the inside. The flowers were dahlias and hydrangeas. We chose the colours as nice and soft, natural colours that lent themselves to the surroundings. The centre pieces were were vintage blue Mason Ball jars, filled with flowers and given names of streets from significant places in our lives. This also matched the table plan, a vintage map of Liverpool, because Kenny has an odd fascination of maps! The favors were authentic Cuban cigars for the men and individually picked vintage handkerchiefs for the ladies.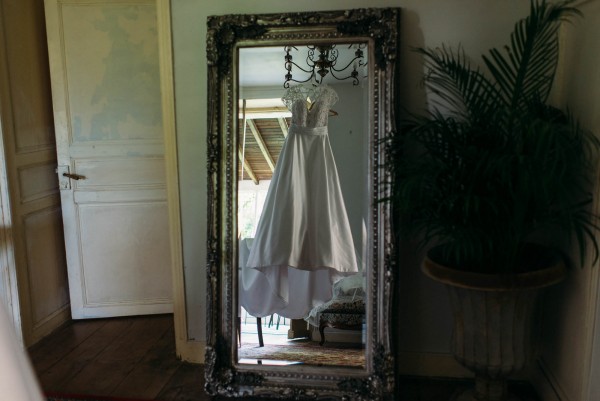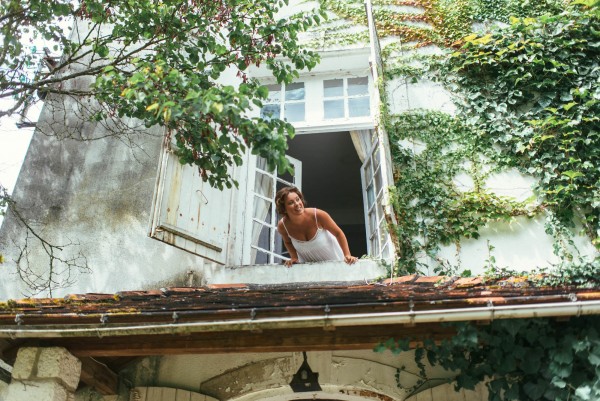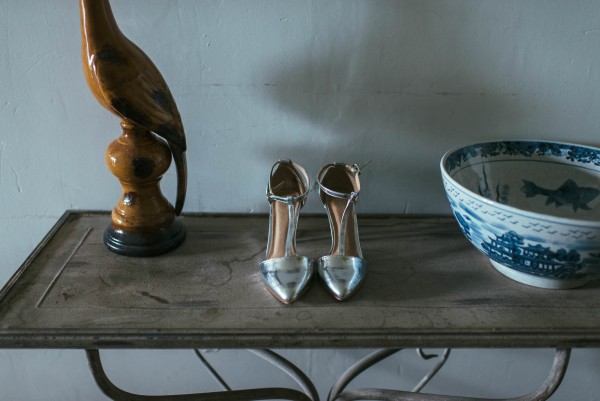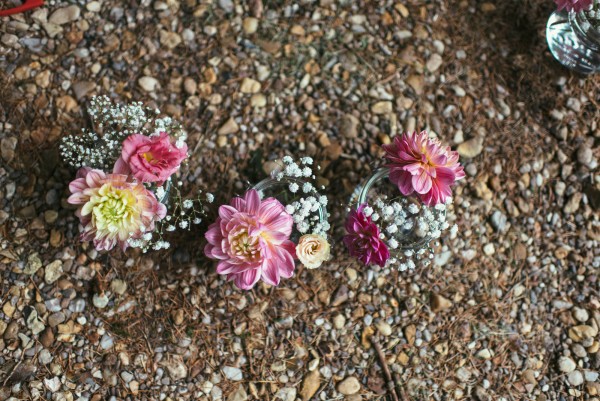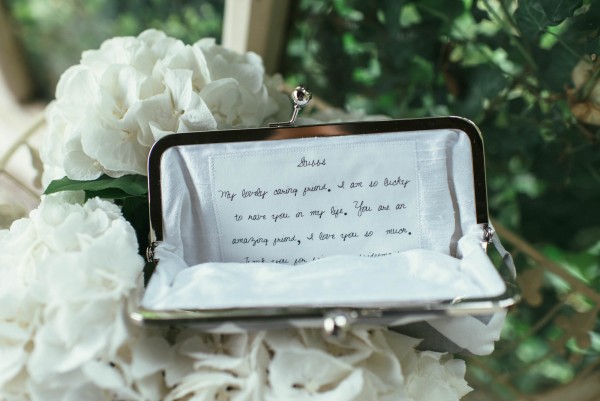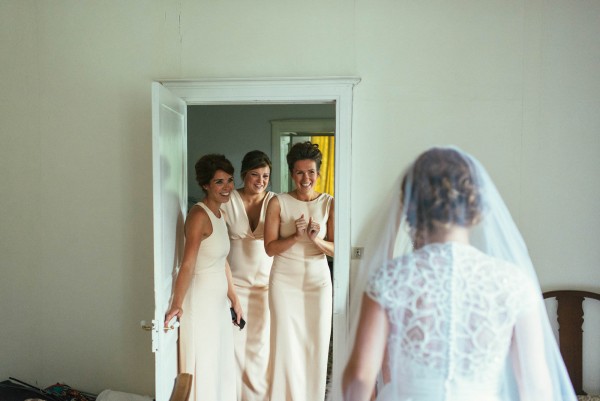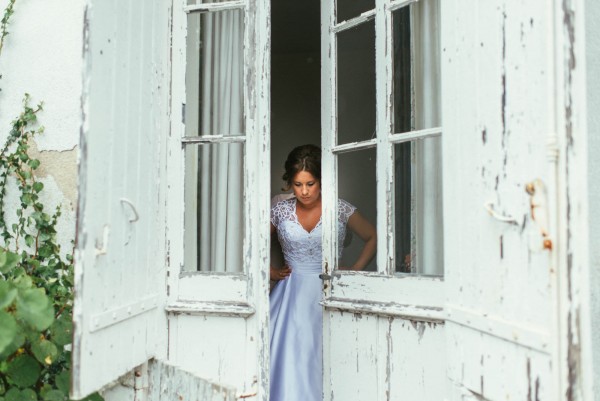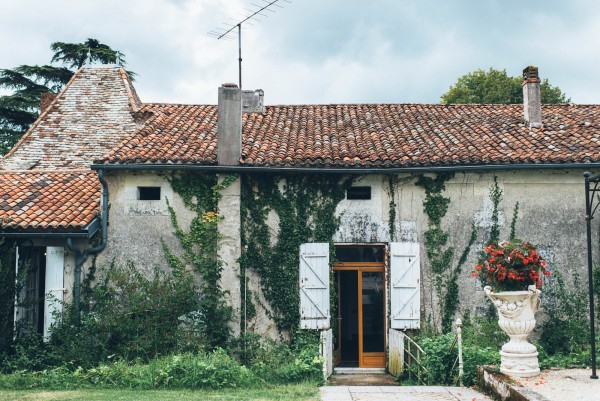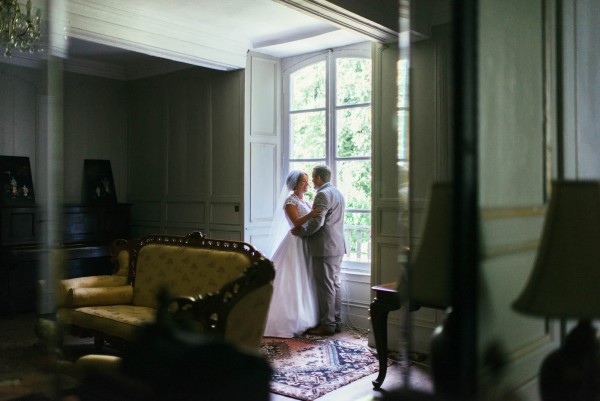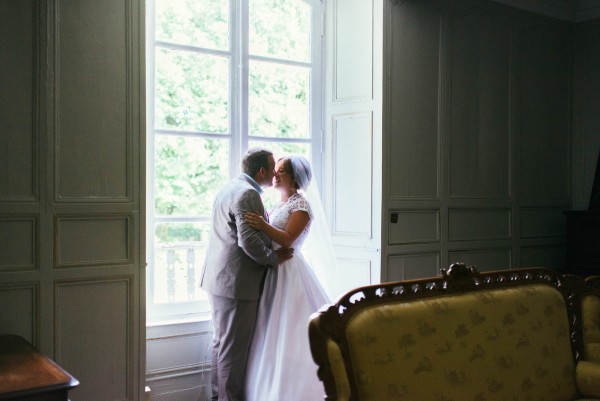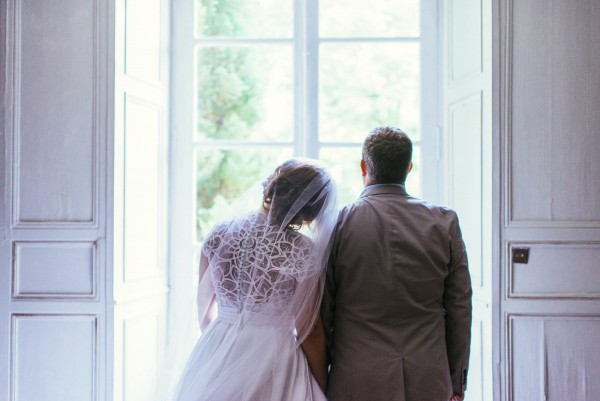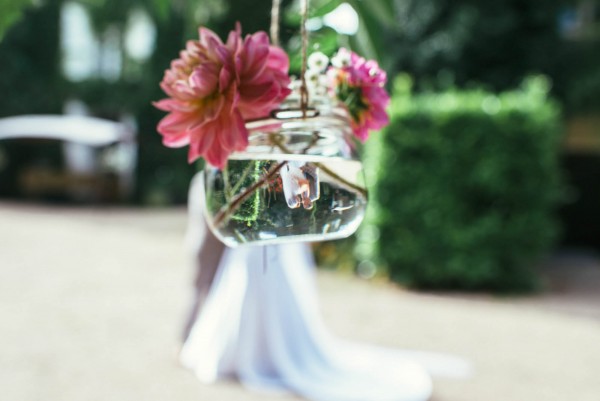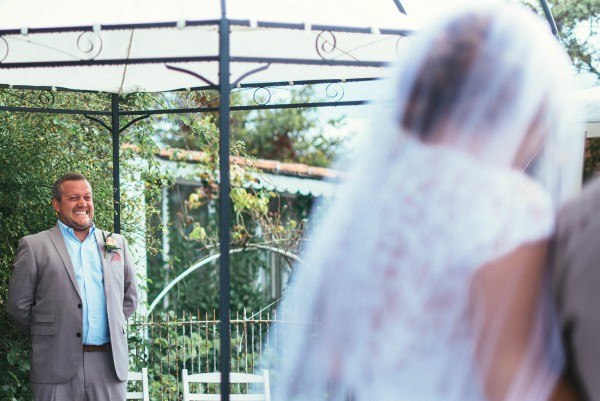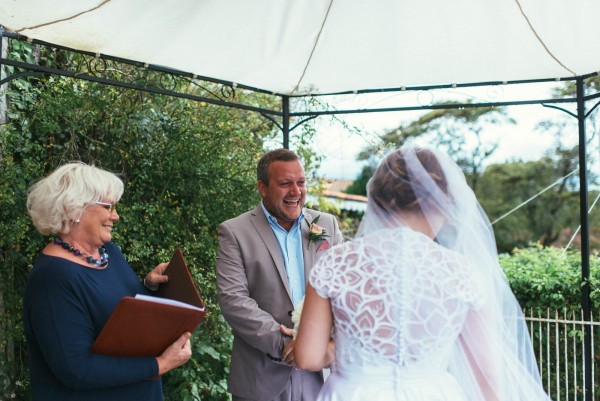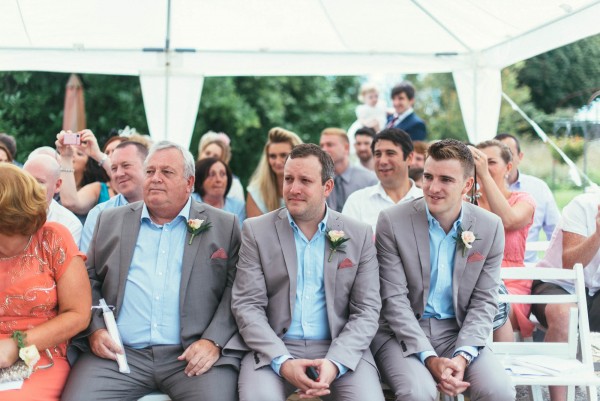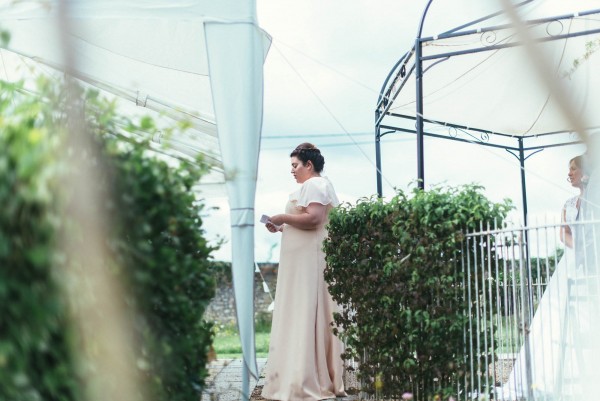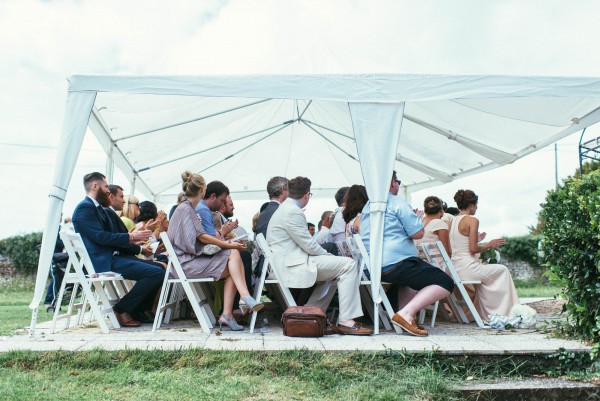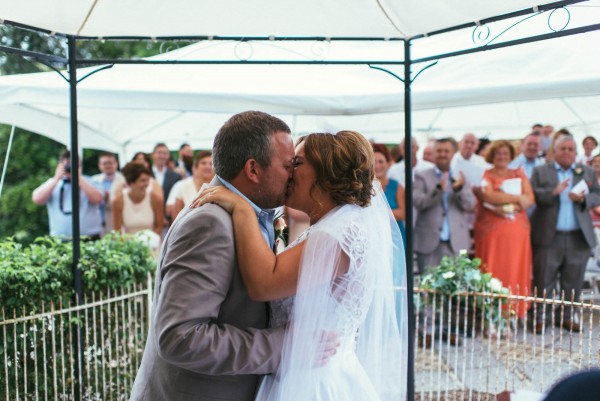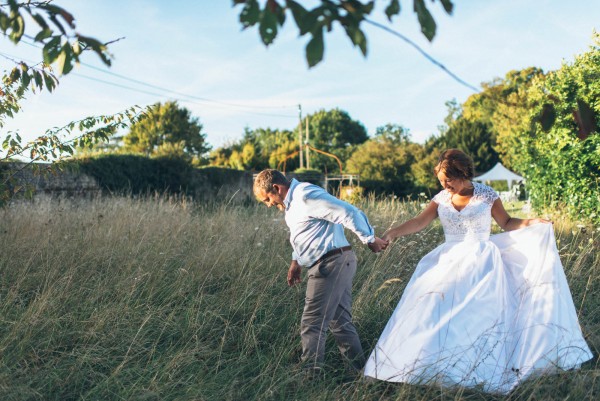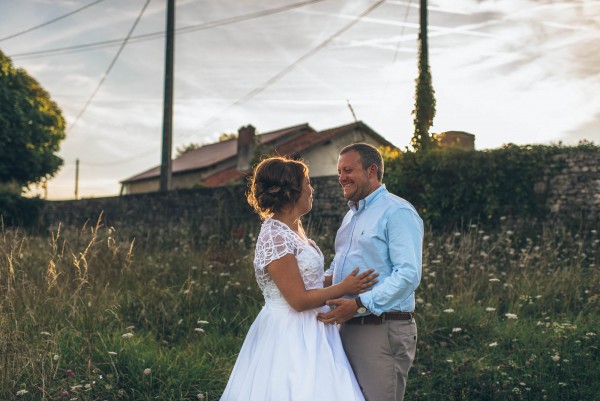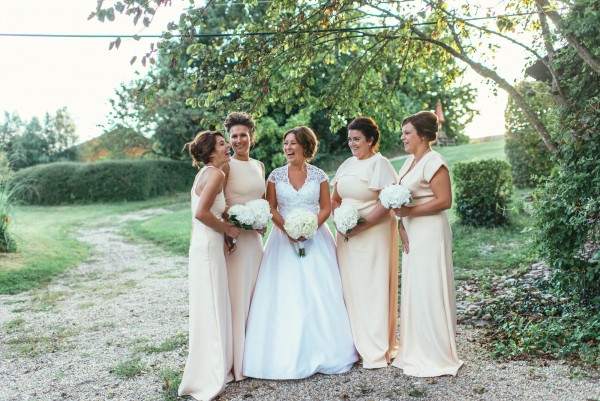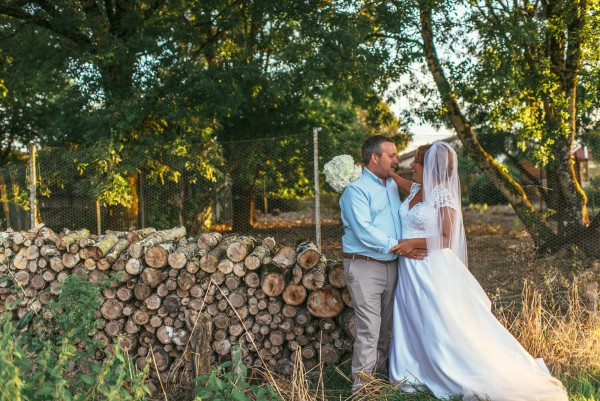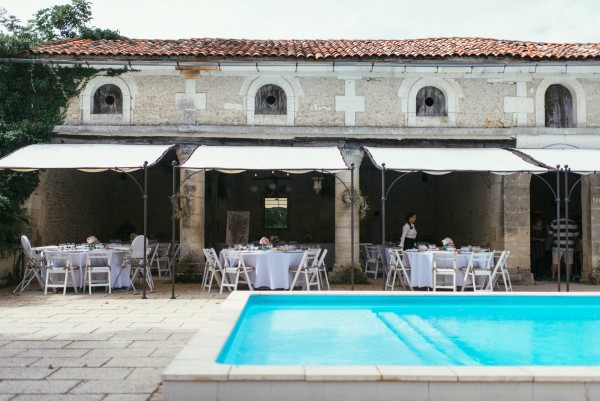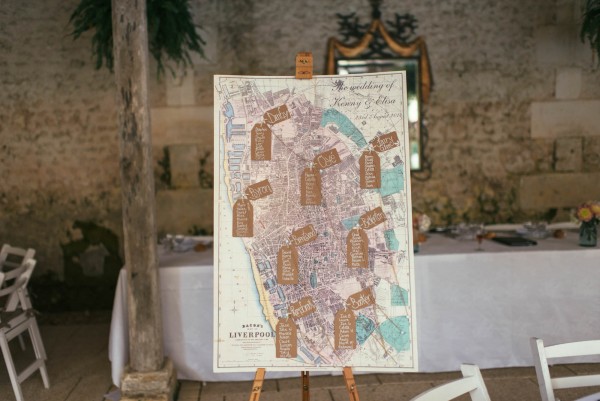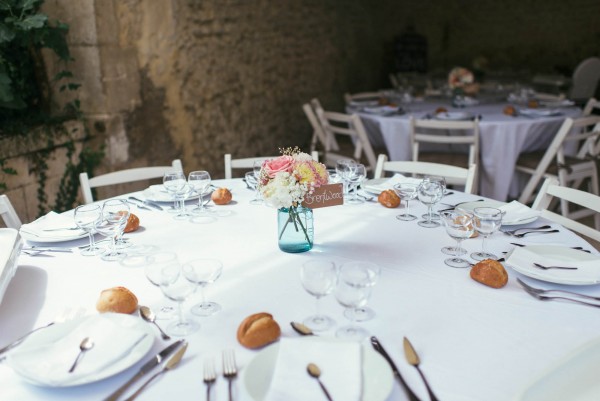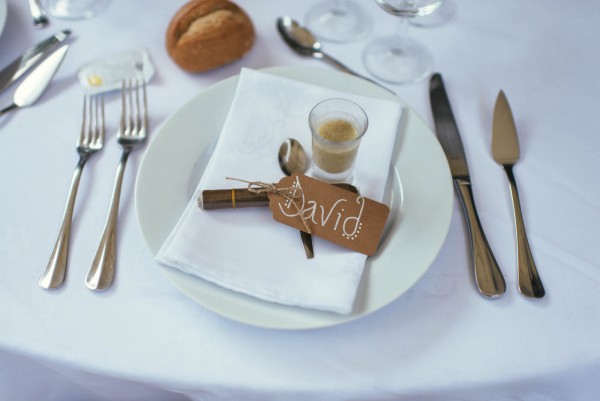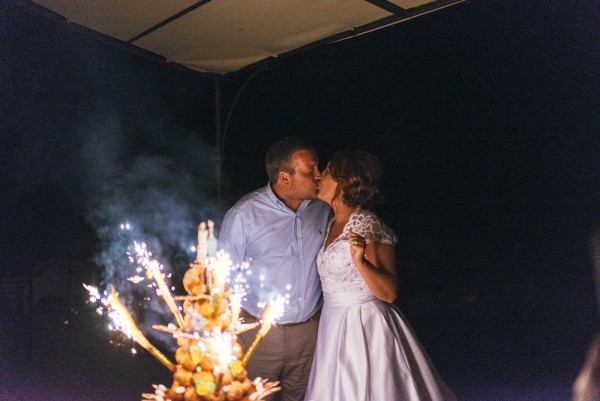 The Moments:
Elisa's was walking down the aisle in front of her friends and family to say her vows. Kenny's was the exchanging of rings, then of course the food and speeches! The whole few days that the wedding took up whilst we were all away though was fantastic. It felt like so much more than simply a wedding day. Janet and Gerry at Chateau de Fayolle organised a lovely BBQ the night before the wedding for the family staying at the Chateau, as well as a kayaking and riverside meal the following day for all the guests too.
The Couple Recommends:
Nisha, our photographer, certainly stands out. She was so nice to be around. She was so enthusiastic, honest and sincere. The time we had as a couple for photographs didn't feel like a chore, it felt like a time to take a step back from the day and reflect on how everything was going. She got to know people's names really quickly and warmed to everyone, as they did to her.
Gerry and Janet at the Chateau also deserve a mention, as does Cat who was the main supervisor of everything on the day. They were lovely hosts throughout the stay and are so laid back about everything. The chateau is stunning and their caterers were superb too.
The Wedding Team:
Photography – Nisha Ravji
Venue – Chateau de Fayolle
DJ – Matthew Morgan
Wedding Dress – Bride Liverpool
Bridesmaids' Apparel – Flatley
Groom's Apparel – Next
Groomsmen's Apparel – Next
Rings – David M. Robinson
Favors – Vintiques Prims
A special thanks to Nisha Ravji for sharing Elisa and Kenny's chateau wedding with Junebug! Planning a rustic chic wedding? Be sure to check out