With the holidays right around the corner, engagements are blossoming and weddings are being planned. Lauri and Isaac's summer wedding at The Holly Farm in Carmel, California is the perfect inspiration for all of the bright celebrations to come. Wispy air plants hung from glass balls, glittering lights graced the surrounding foliage and the venue's natural beauty formed an event that was both elegant and relaxed. Lisa Lefringhouse Photography captured all the unique touches, from the bride's gorgeous floral-print Oscar de la Renta shoes to a decadent tiered cake from Momofuku Milk Bar, the couple's favorite spot for date-night.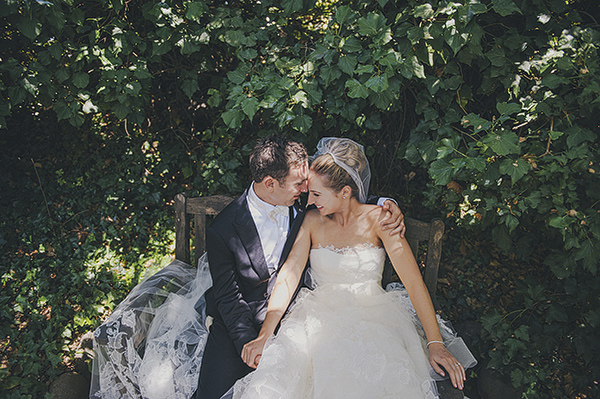 The Couple: Lauri and Isaac
The Wedding: 6.29.13 – The Holly Farm, Carmel, California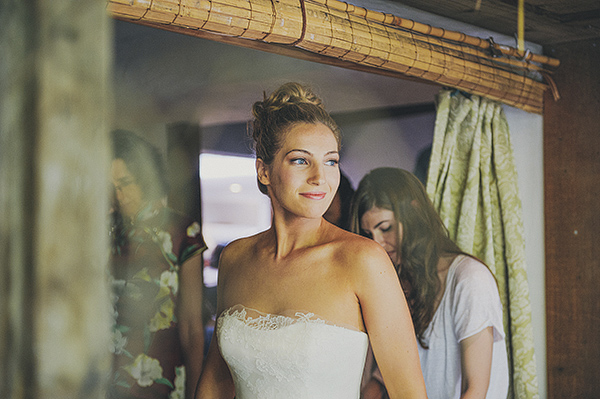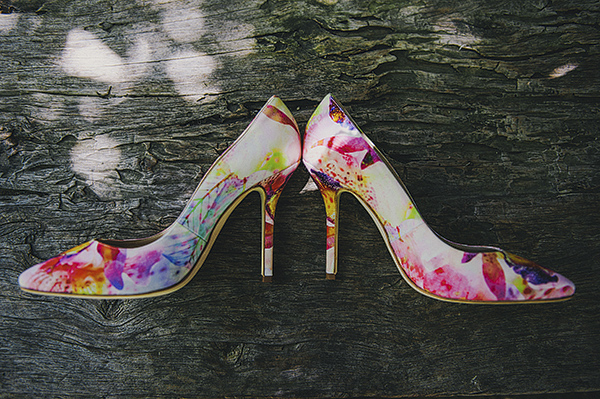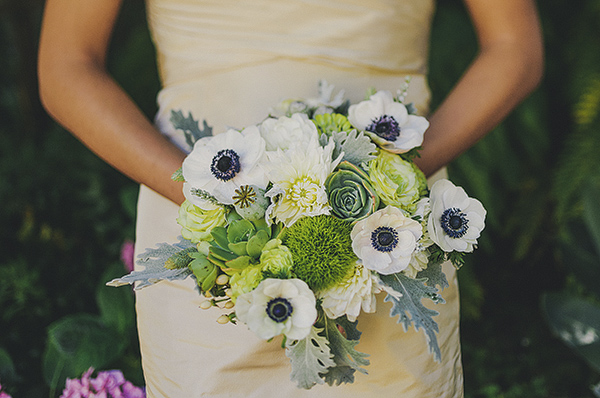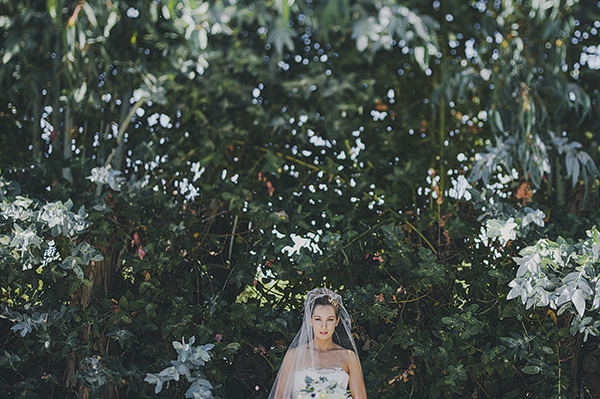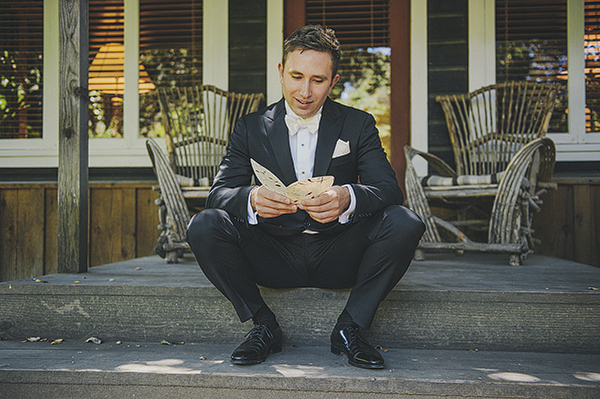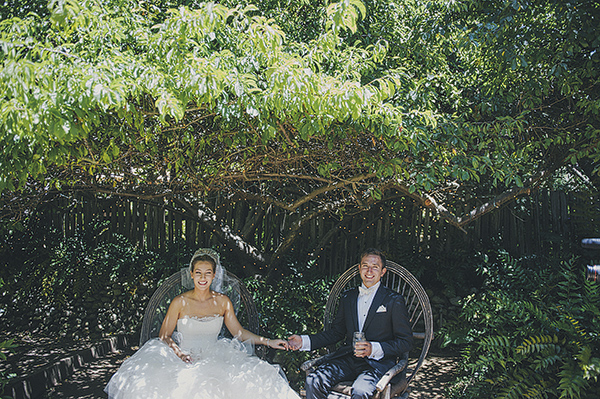 The Goals: We were very conscious of the fact that this was a once in a lifetime opportunity to have most of the people we love all in one place. It was extremely important to us to help create a feeling of common community – comprised of each of our closest friends and family. At The Holly Farm we were able to create a little world all our own and fill it with our favorite people. We invited all our guests to events over the course of three days to extend the amount of time for everyone to get to know one another.
We spent a lot of time thinking through our wedding experience from the perspectives of our guests – we wanted them to feel completely taken care of, so they could relax and be truly present. Also, the fact that no one got cell phone reception at the wedding really helped ensure that people were in the moment ;) Of course we didn't get nearly enough time to visit with everyone we wanted to, but took heart in looking out and seeing people we love from various periods in our lives laughing, sharing stories, coming together as our community.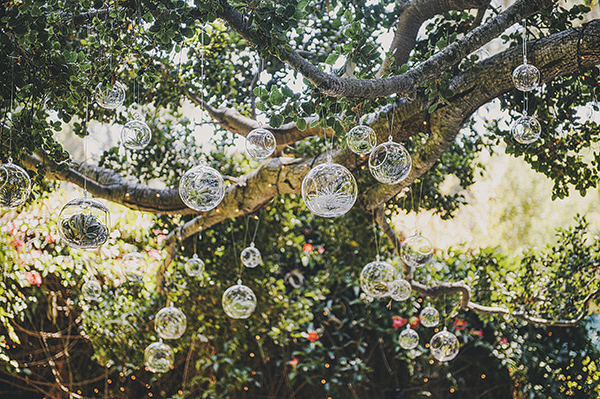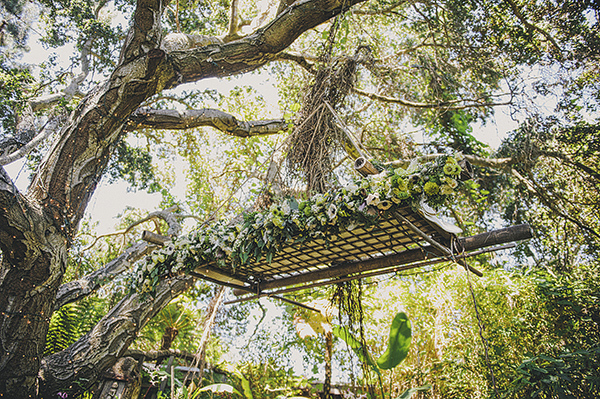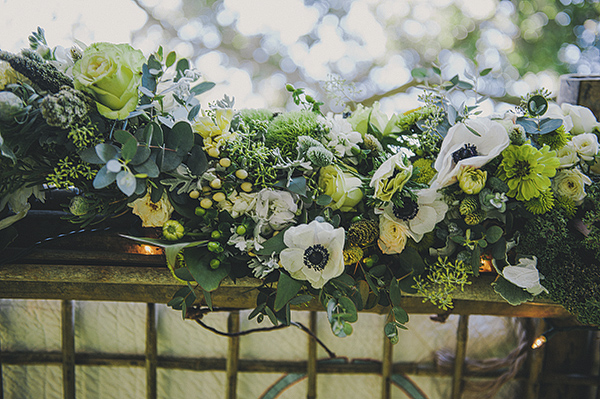 The Moments: The Ketubah ceremony, where just our immediate family gathered before the ceremony to share advice and offer their blessings was the most special part of the day. In that moment it was clear that we were now one family.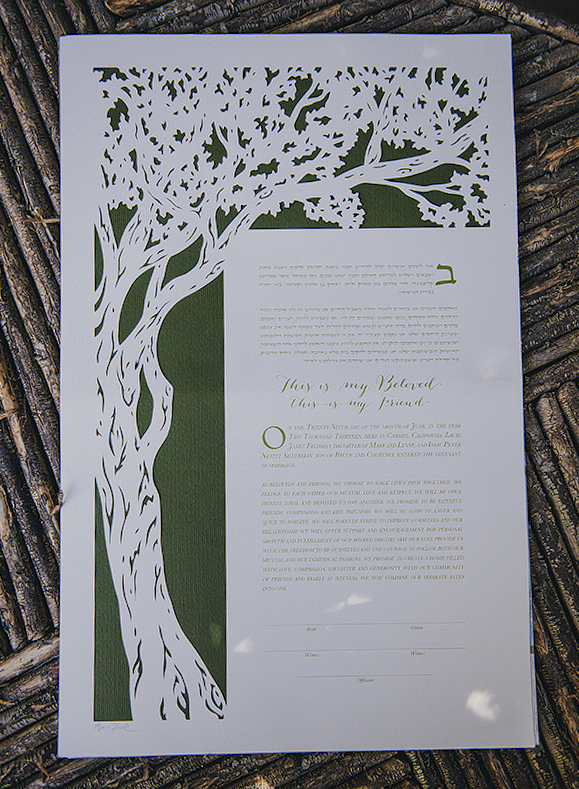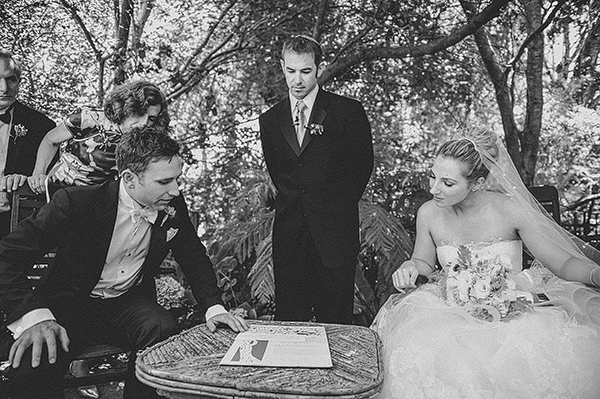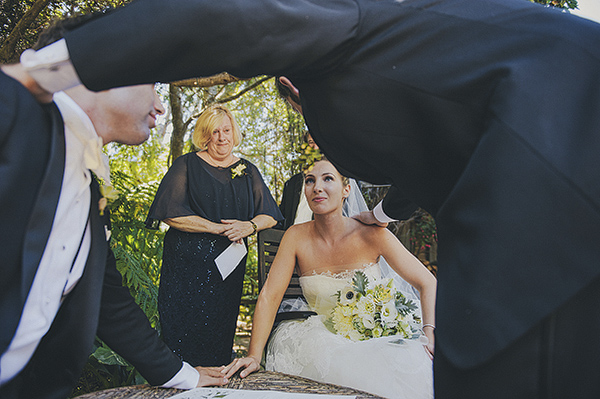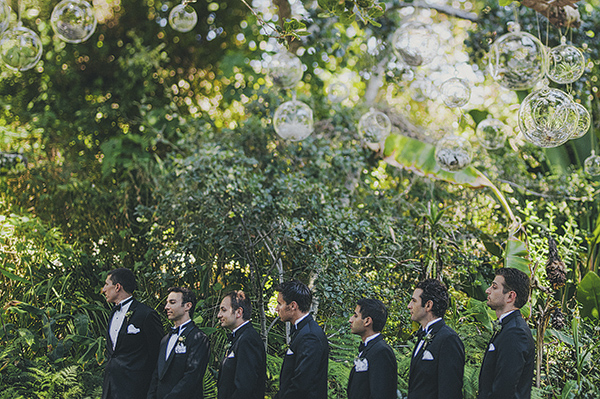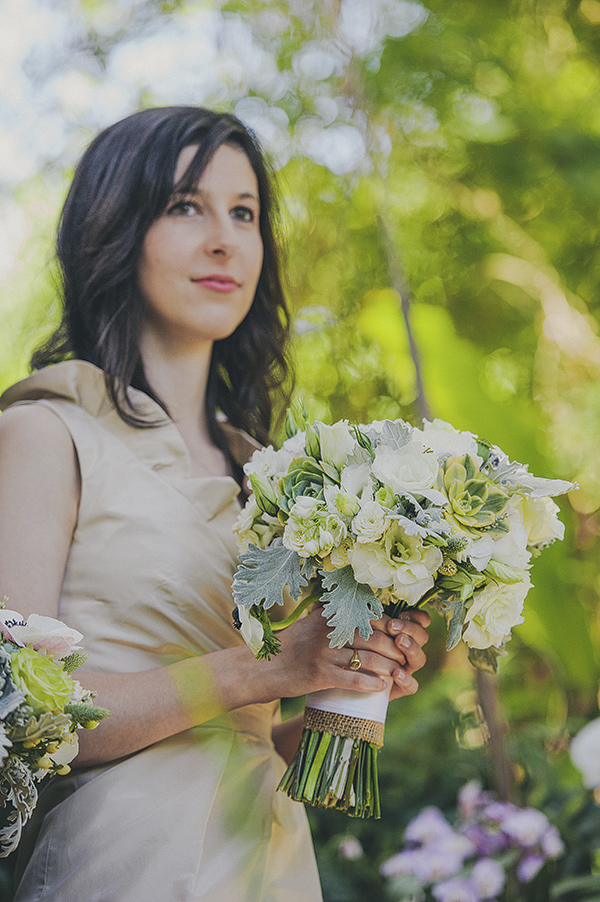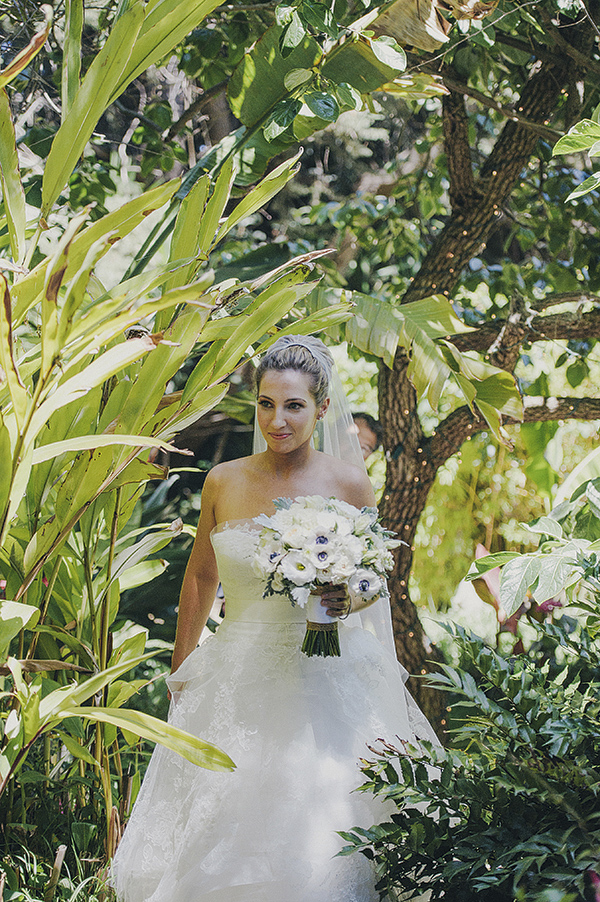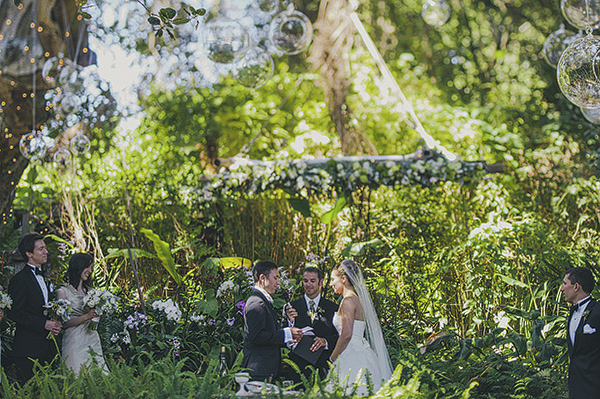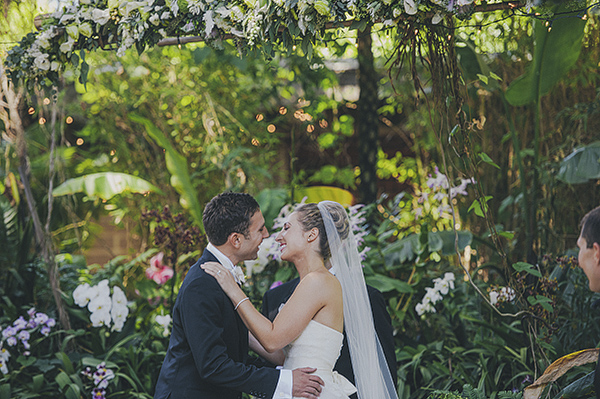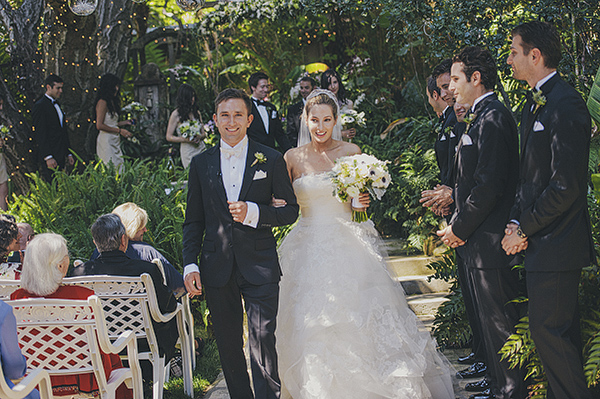 The Look: Our style was classic and natural. My Vera Wang gown had a floral pattern of chantilly lace, which referenced the natural floral setting. I added a subtle pop of color with my floral print Oscar de la Renta shoes. The bridesmaids wore champagne colored dresses in the style of their choosing. It was important to me that they feel comfortable. Isaac and the groomsmen wore traditional black tuxedos. We wanted a truly timeless look.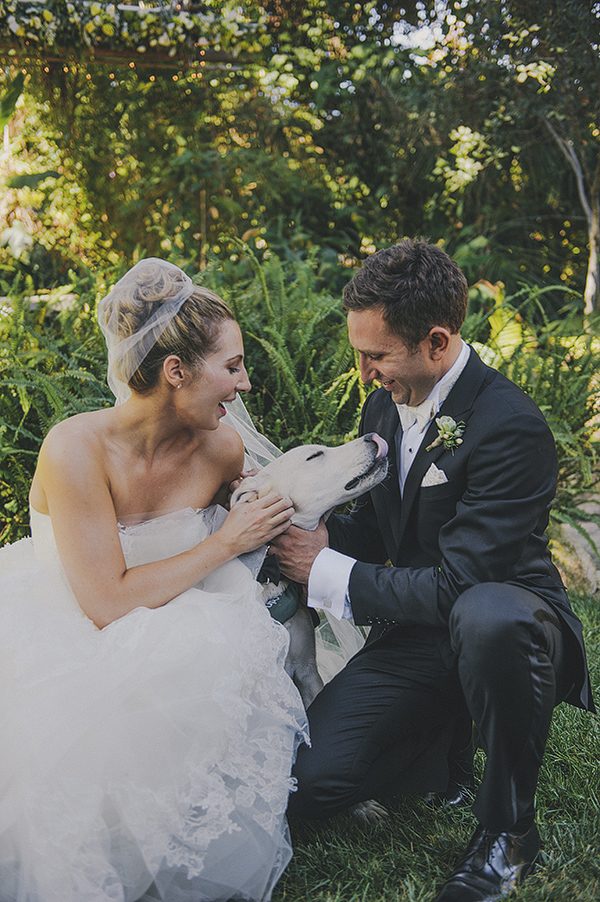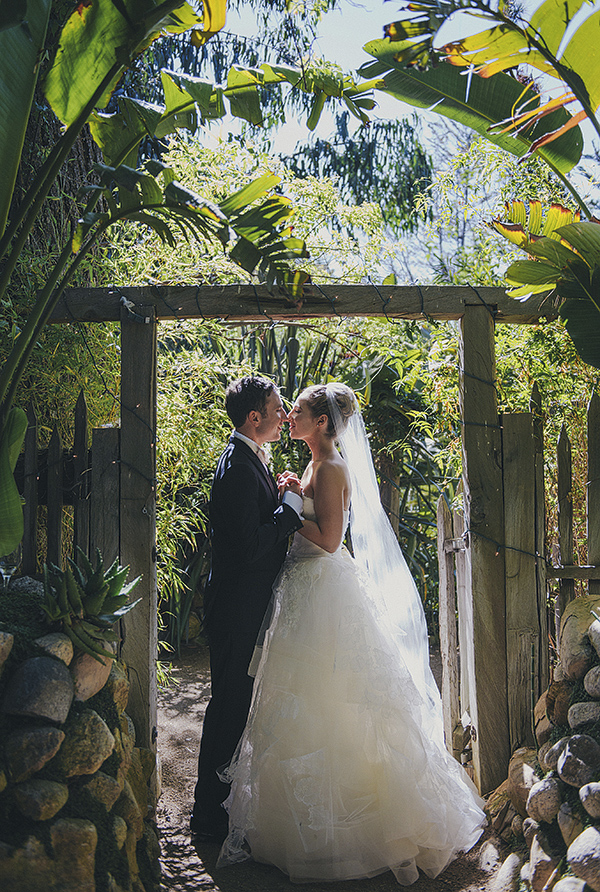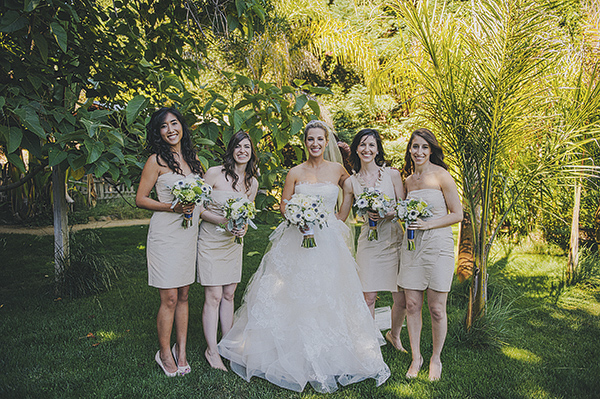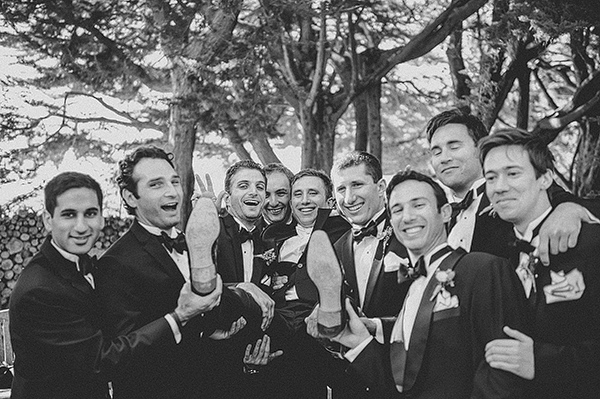 The Design: We knew from the outset that we wanted to have an outdoor wedding with a very natural look. We wanted to be deferential to the beauty of the Holly Farm and California coastal setting – only subtly augmenting the space. We concentrated our attention on the filling the Holly Farm with glass bubble balls filled with native succulents and air plants, which gave it a kind of magical forest look.
We also wanted to incorporate special places and people from our past. We served wine from Isaac's home state of Washington, beer from my home state of Illinois, liquors from St. George Spirits, a favorite distillery we discovered while living in San Francisco, and cake from Momofuku Milk Bar, one of our favorite date spots from when we lived in New York. We also incorporated family wedding photos into our decor, which helped orient our wedding in context of our respective pasts and families.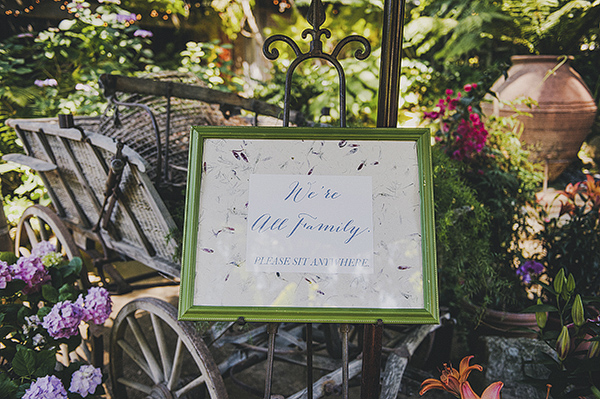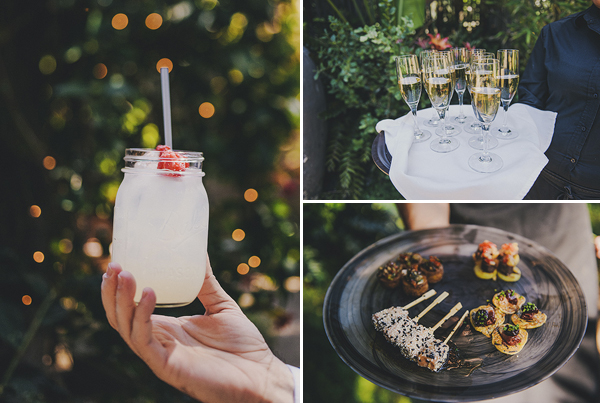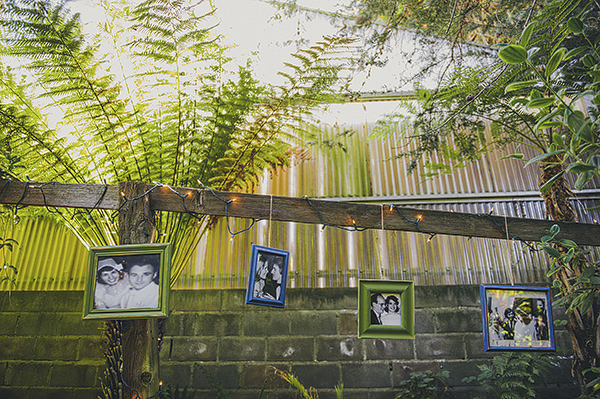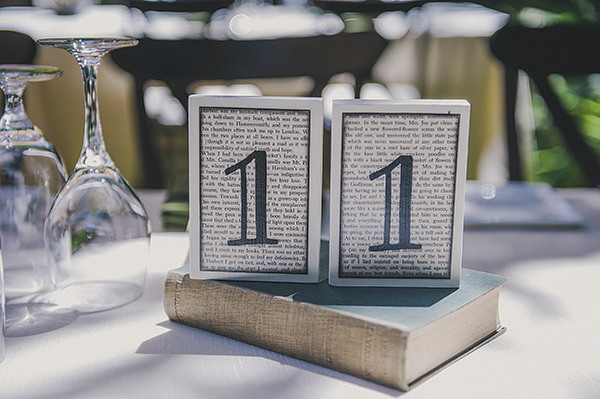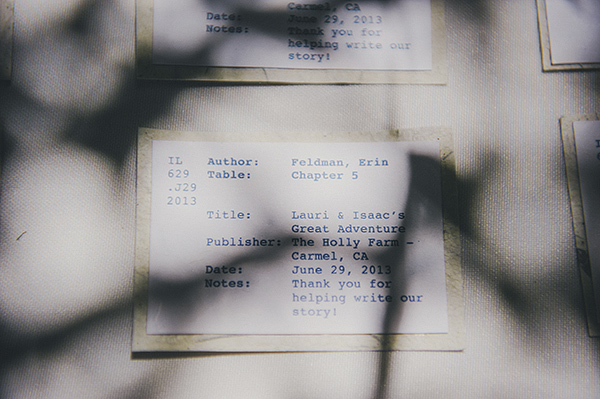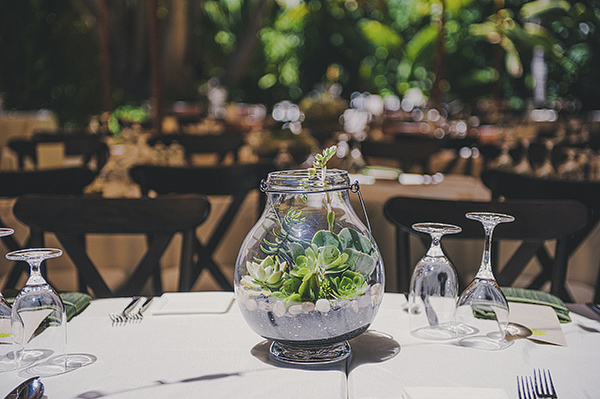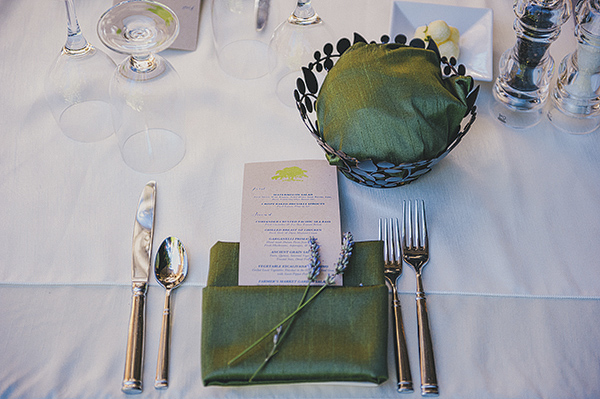 The Advice: Planning your wedding is about much more than the wedding itself – try not to get so mired in the details that you forget that being engaged is a special period of time to establish good communication practices with your respective families, to codify the values you and your spouse will share and incorporate into your new family, and to enjoy being single and in love. These are the things that will matter long after your wedding day has past.
No matter how busy you get – don't forget to go out on dates, to communicate, to enjoy one another.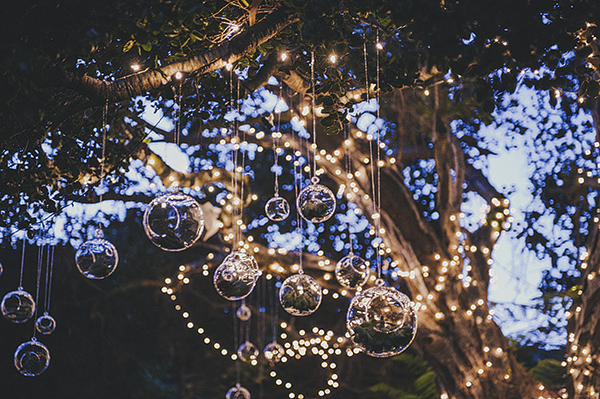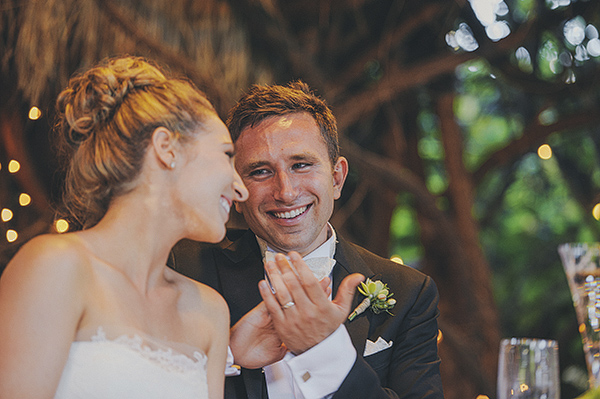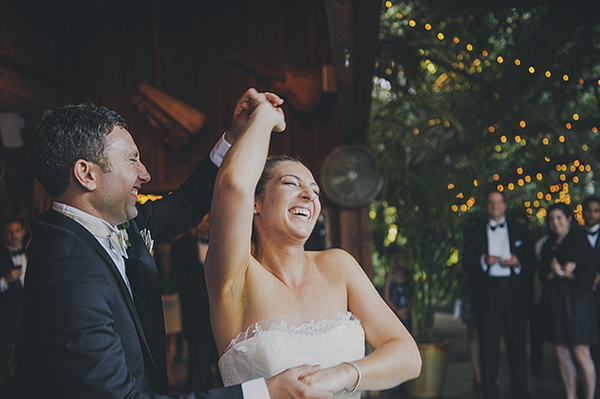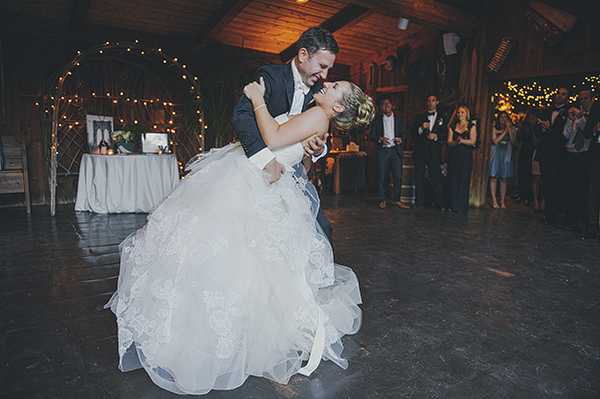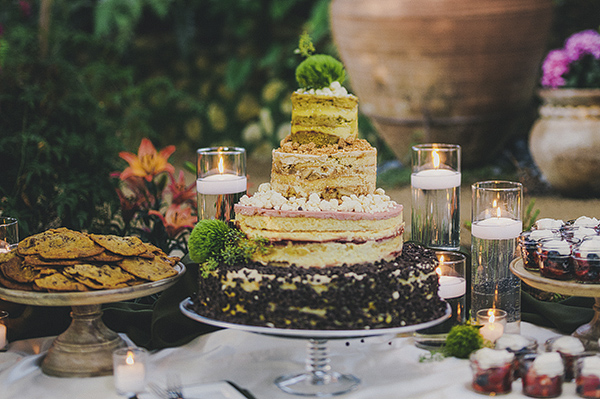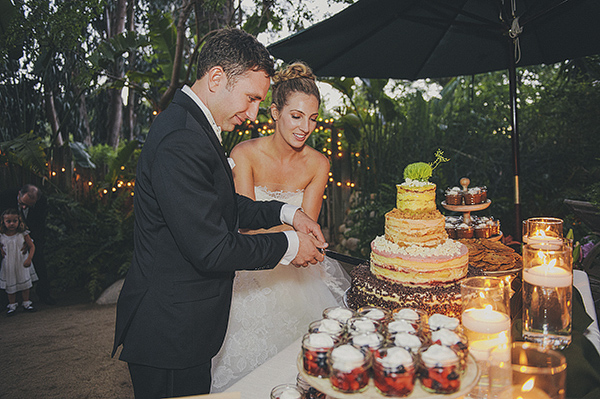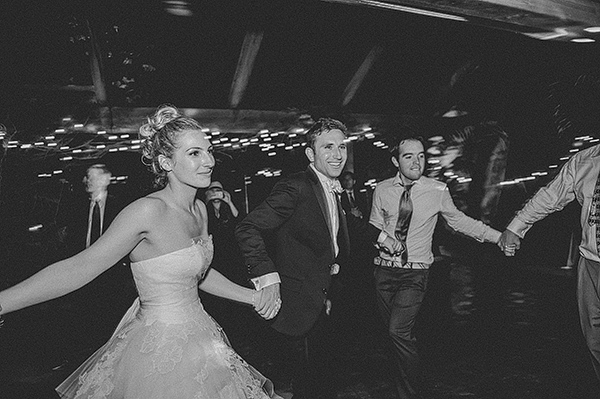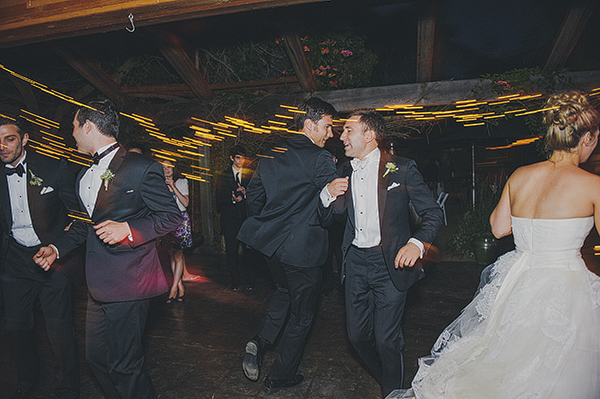 The Wedding Team:
Photographer: Lisa Lefringhouse Photography
Event Planner: Erin Moses
Ceremony & Reception Venue: The Holly Farm
Videographer/Film Maker: Daydream Cinema
Officiant: Rabbi Evon Yakar
Invitation + Ketubah Designer: Naomi Shiek of Woodland Papercuts
Catering: La Créme
Bar: Bottles'n'Bins
Florist: Amanda Seely of Laughin' Gal Floral
Cake: Momofuku Milk Bar
Wedding Dress: Vera Wang
Bridal Accessories: Veil – Vera Wang, Shoes – Oscar de la Renta
Bridesmaids' Apparel & Accessories: J. Crew Bridal
Groom's Apparel & Accessories: Tuxedo – J. Crew, Shirt – Prada
Groomsmen's Apparel & Accessories: Men's Wearhouse, custom handkerchiefs and cufflinks from Etsy
Hair & Makeup: Preston Nesbit
DJ: DJ Antonio (Antonio Diaz)
Live Music: Monterey String Trio
Transportation: My Black Car
Welcome Bag: Granola from Carmel Belle, Homemade Sea-Salt Scrub, Emergency Kit, Water, Local Area Maps, Schedule of Events
Rentals: Chic Events
Rings: Tiffany & Co.