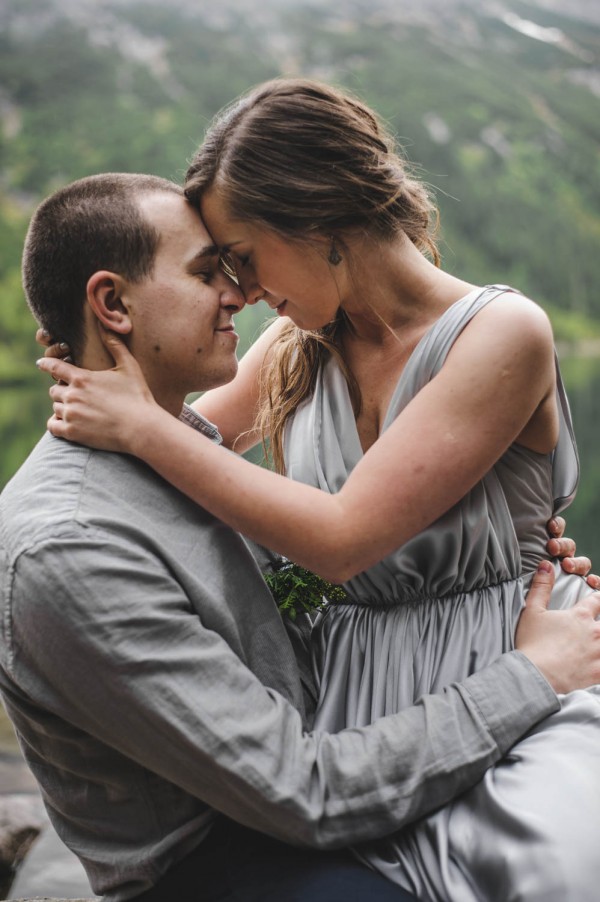 Gosia and Grzegorz's forest elopement proves that there's nothing boring about a minimalist wedding. Morskie Oko, which translates to "Eye of the Sea," is a miraculous spot in Poland's Tatra National Park as well as the location of Gosia and Grzegorz's intimate ceremony. The bride wore a custom gown in the most beautiful silver-gray tone, which photographer Lmfoto.pl exquisitely captured as the newlyweds hiked through the mountainside.
The Couple:
Gosia and Grzegorz
The Wedding:
Morskie Oko, Tatra National Park, Poland
The Inspiration:
We have always been close to the nature, so definitely it was our biggest inspiration. We wanted to match colors of our clothes to the surrounding and keep it in that forest feel and composition.
Gosia's dress was sewn by a friend from Art School studies, which they attend together so their cooperation worked smoothly. I always felt best in casual outfit so after several searches, Marc O'Polo shop gave me results I liked the most. We also like minimalism and wanted to keep it in minimal way.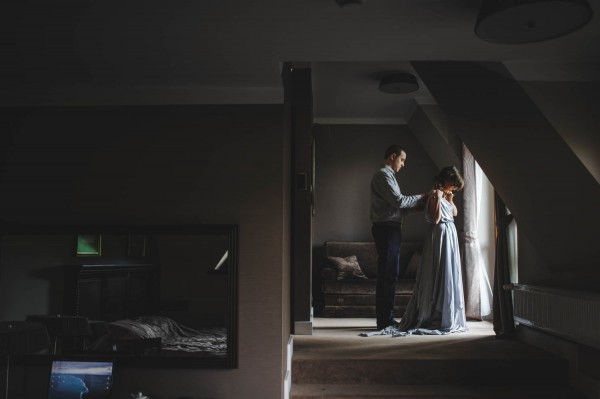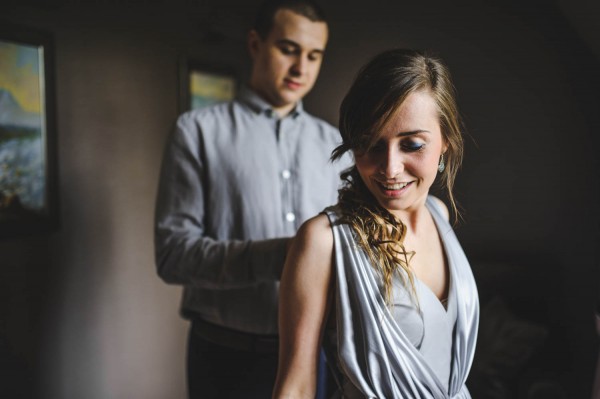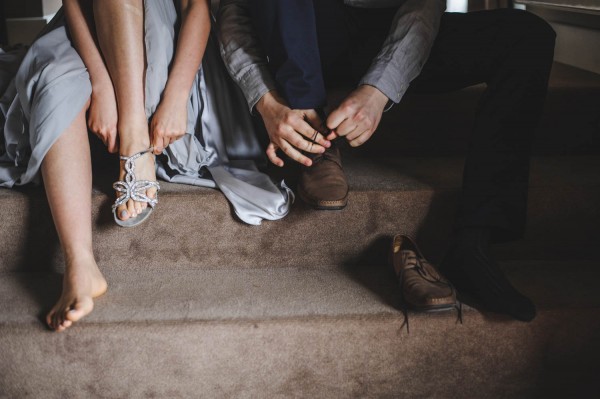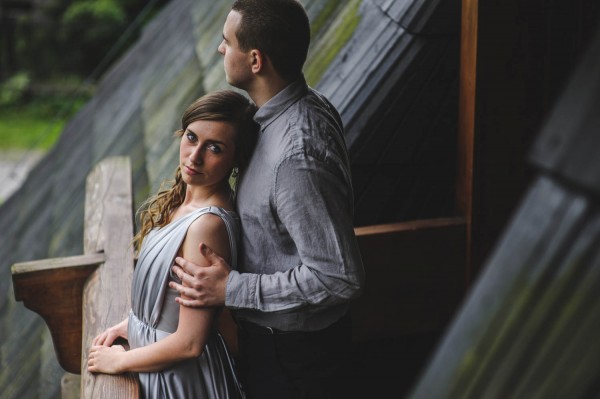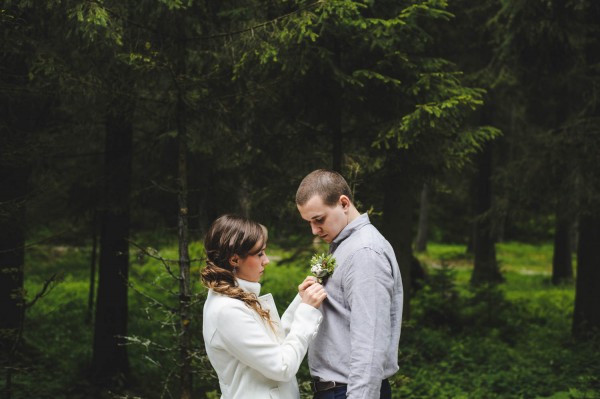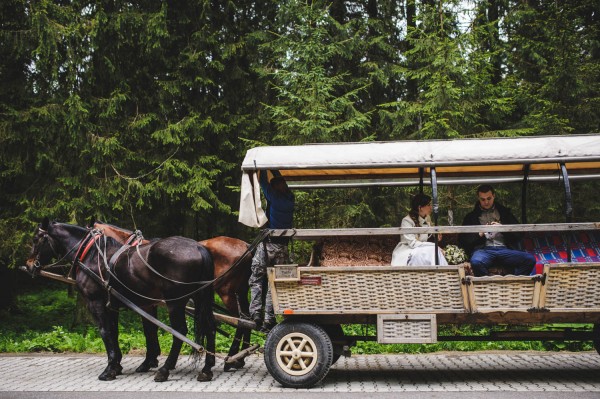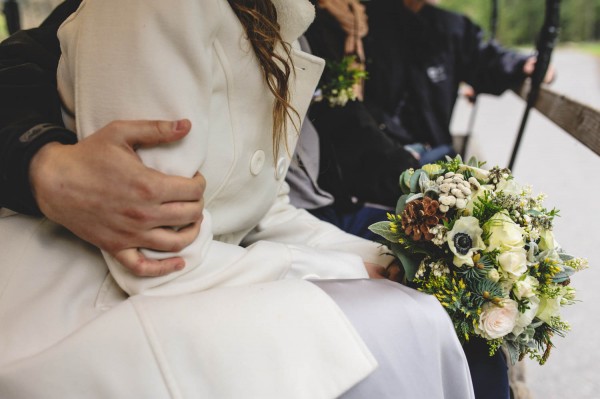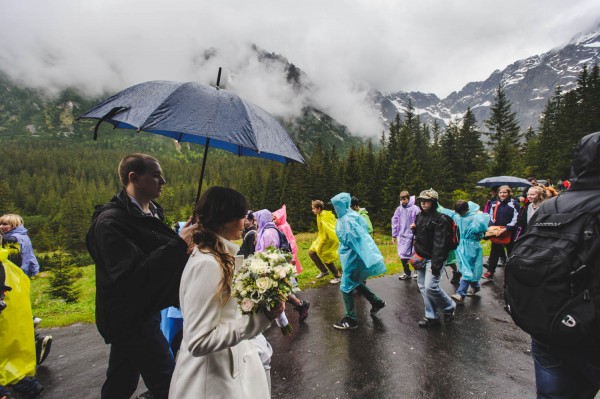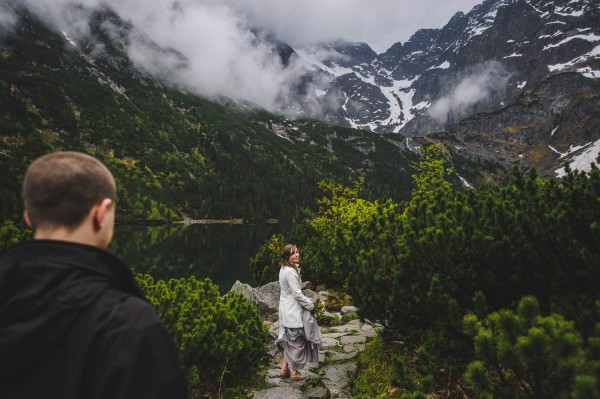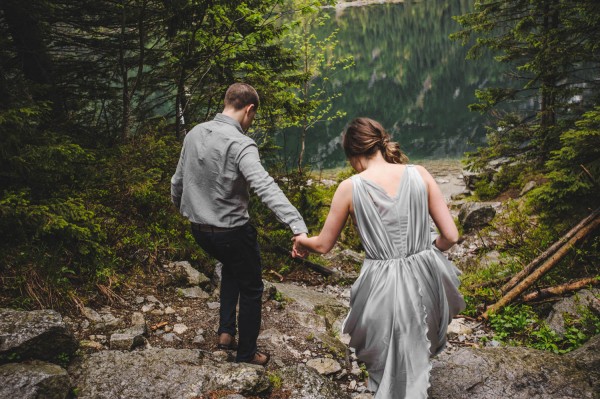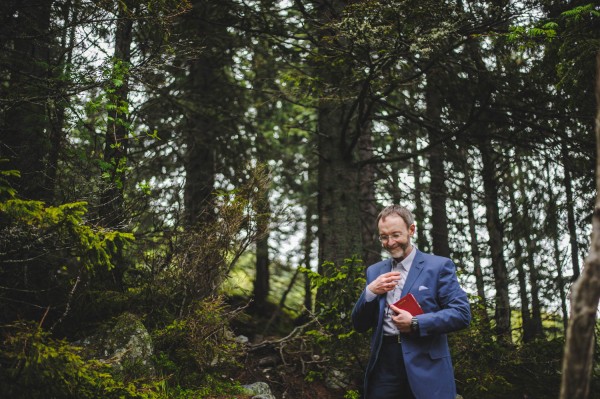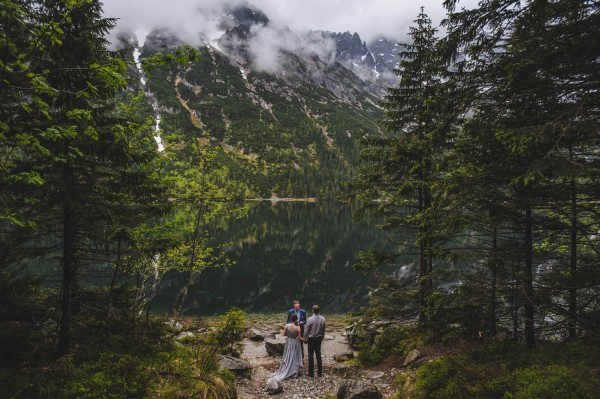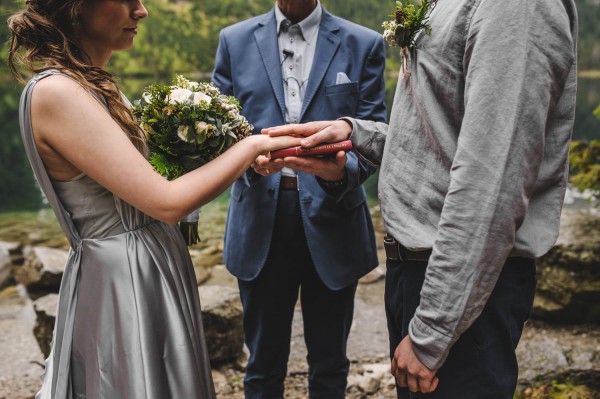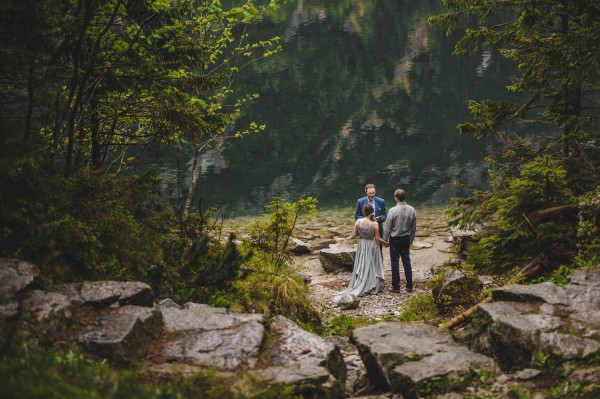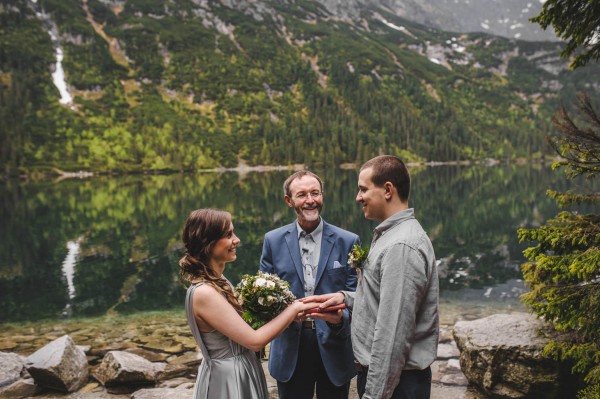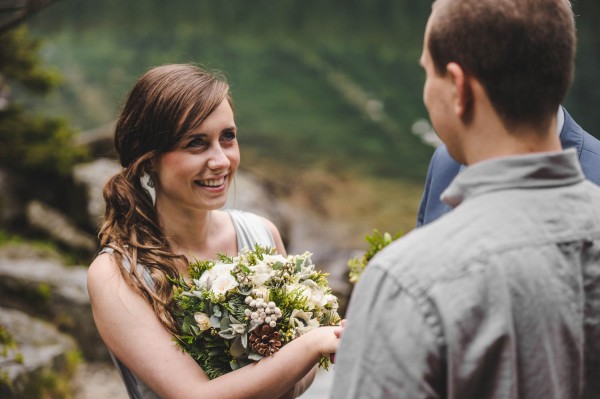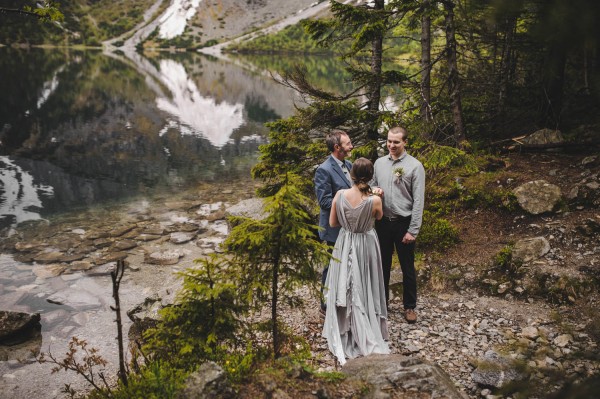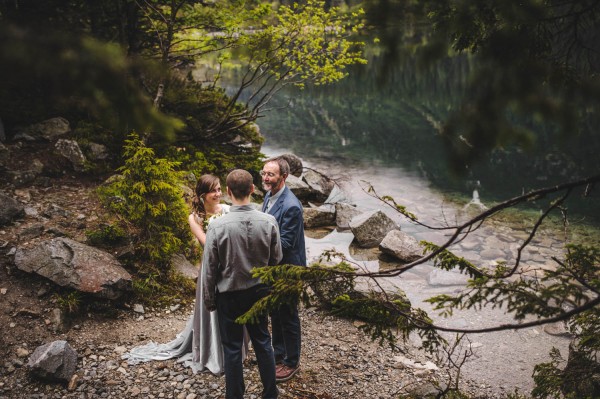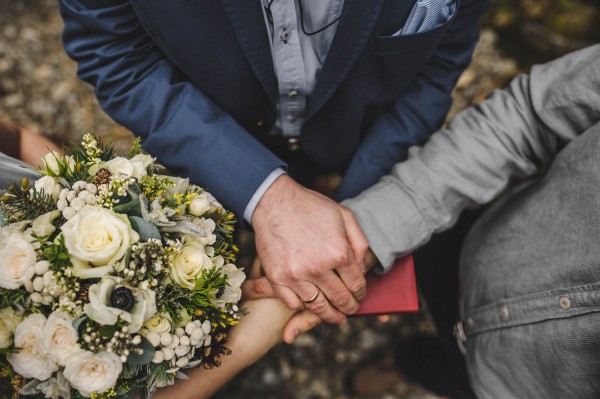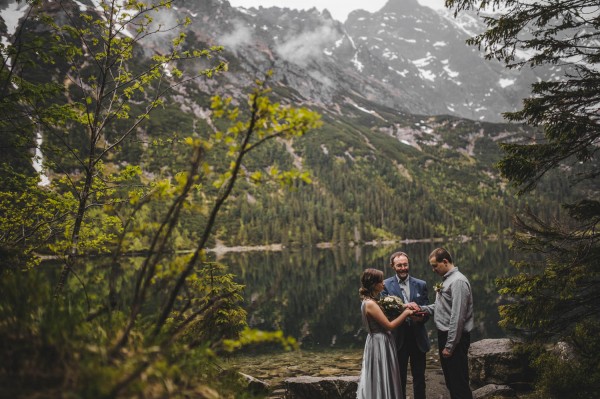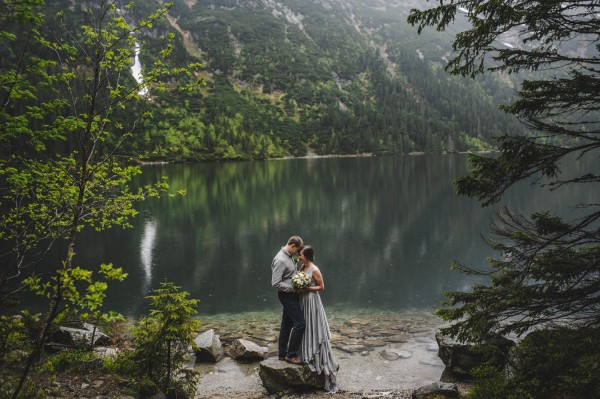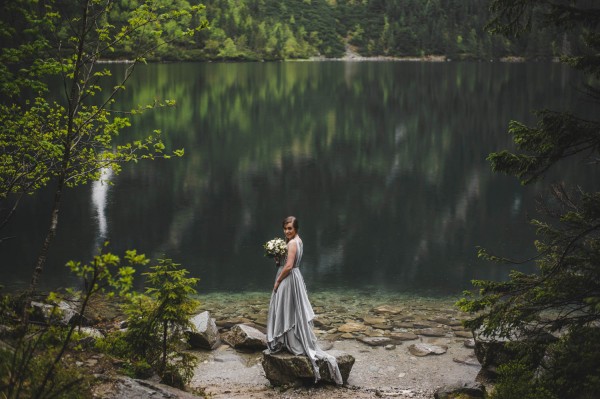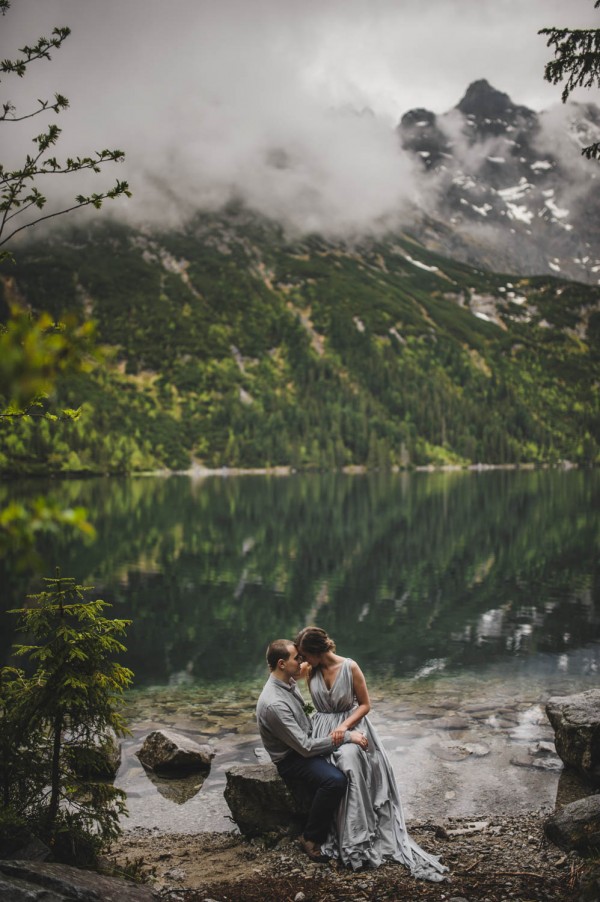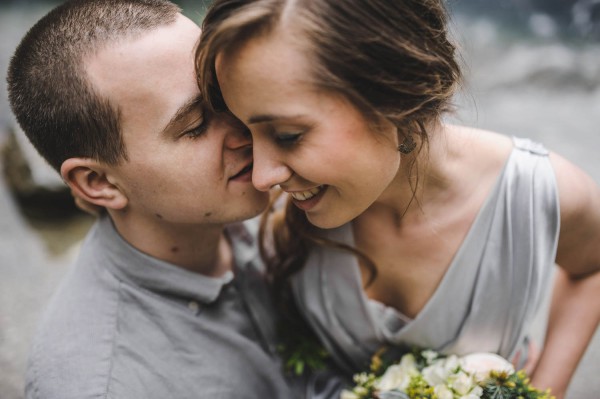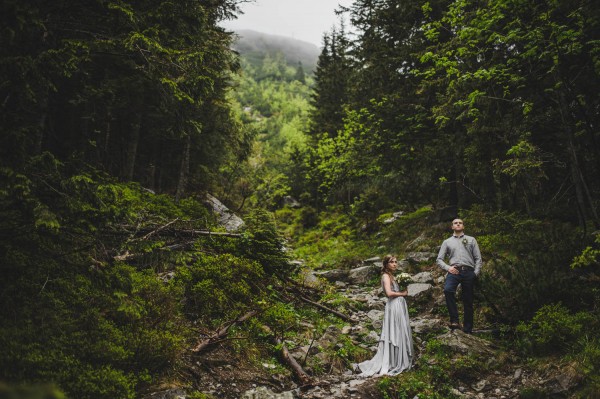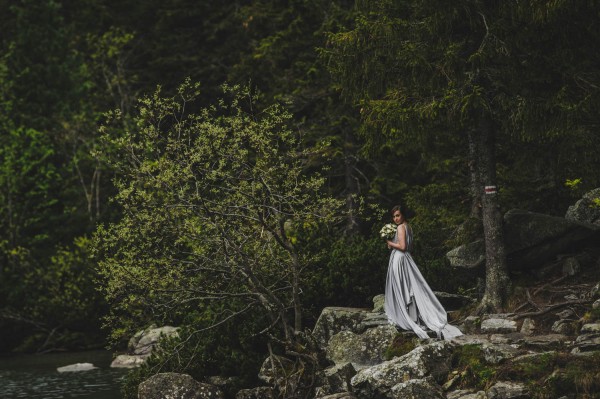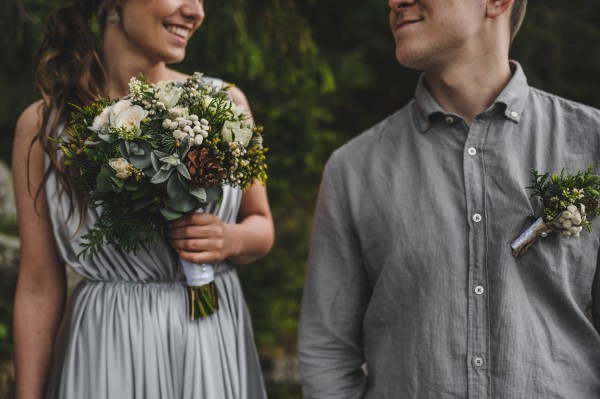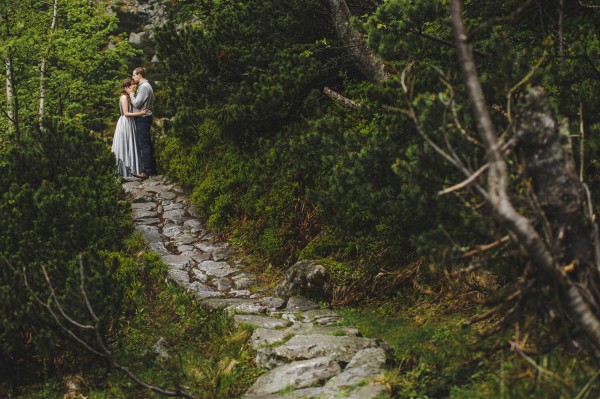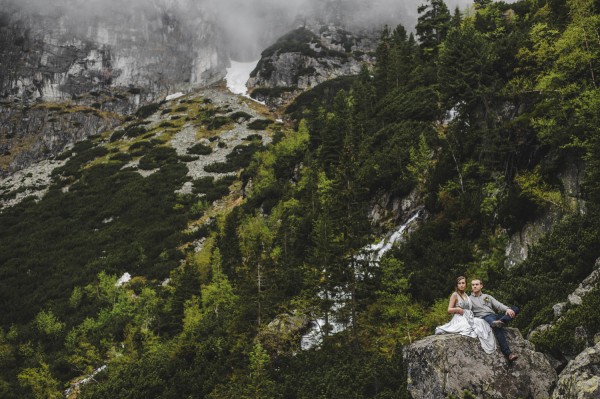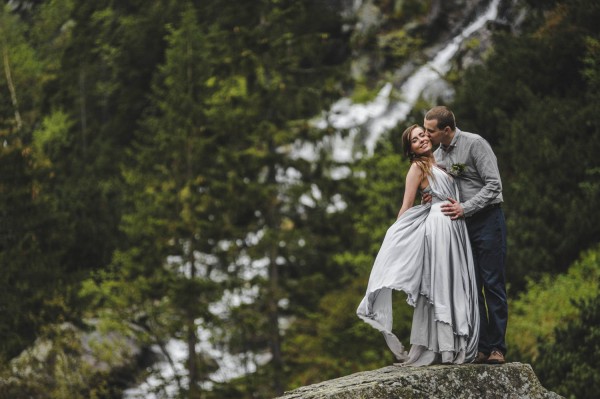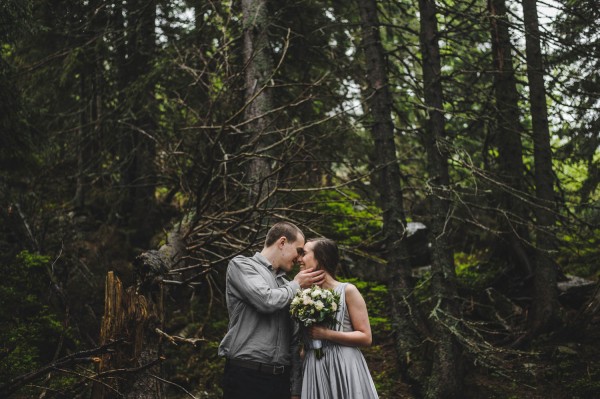 The Moments:
Of course we loved the whole day! Our first favorite moment was when we arrived by a chaise with horses to the top of the mountains, we had to walk few hundred meters to the lake and when we approached, rain stopped for the whole duration of the ceremony and photo session! It was a blessing and a hint of adventure from God for us to make this day more exciting. Gosia was a little frightened about the weather but in a positive way — she is a hard girl. And I didn't care because I knew that weather will not prevent us from marriage. The second moment was when we were taking photos and behind us, a deer showed up and was quite close to us! It was a great moment of wildness and touch of the nature.
The Couple Recommends:
Our photographer Szymon Nykiel, he did a great job and he is a great person.
The Wedding Team:
Photography – Lmfoto.pl
Venue – Morskie Oko
Floral Design – Dekoraj
Officiant – Pastor Piotr Zaremba
Wedding Dress – Karolina Glogowka
Groom's Apparel – Marc O'Polo
Rings – Yes
Thanks to Lmfoto.pl for sharing Gosia and Grzegorz's enchanting forest elopement at Morskie Oko. For more elopement inspiration, check out Whitney and Joshua's intimate mountain wedding at Island Lake Lodge.