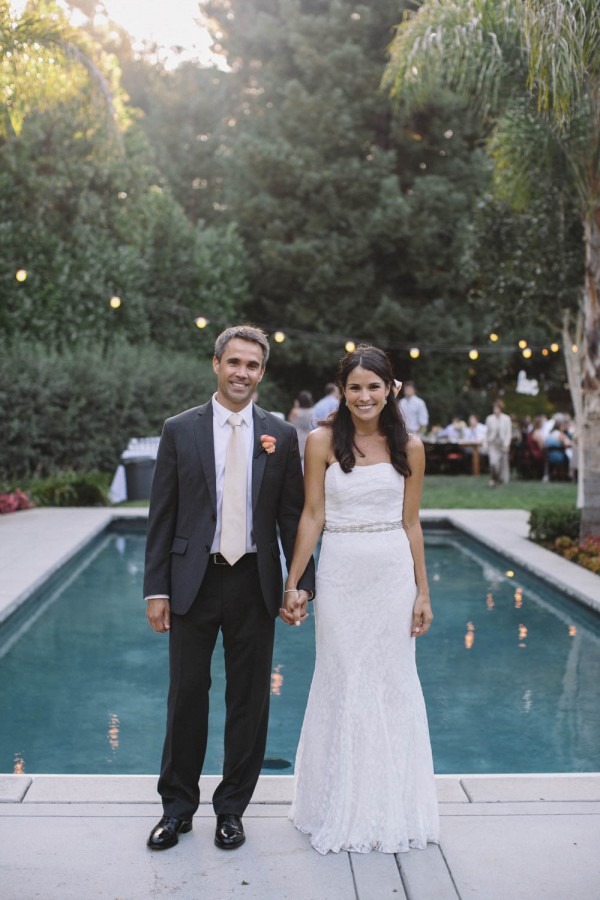 There's something about a late summer wedding that brings a sense of relaxation, excitement and beauty. The days feel calm and the nights look romantic — the perfect setting for a backyard wedding. Scott and Nina gathered close friends and family to celebrate their wedding in true summer style. Mix-matched antique glass jars, rustic touches, and food trucks dressed the couple's friend's house in Atherton, California. Lovely photographer Rachelle Derouin didn't miss a moment capturing touching moments of the couple on their big day!
The Couple:
Scott and Nina
The Wedding:
Private Residence, Atherton, California
The Inspiration:
Scott and I had heard how overwhelming planning a wedding could be, so we decided to choose four words that we could focus on and come back to if we ever got lost in the chaos of the details, big or small. Our words were Community, Faith, "This is Us," and Fun. Throughout the process, these words refocused our attention, grounded us, and reminded us what this big event was really all about. Since Scott works at our church, and I have a large community of work friends, we had a big ceremony there. Later in the evening, we had a smaller, more intimate dinner with some close friends and immediate relatives. In an effort to keep things simple and local, the reception was held in a friend's backyard, and for dinner we had some delicious eats cooked up by our three favorite food trucks. The outdoor space provided such natural beauty, that I didn't want to have any extravagant décor taking away from it. I thought harvest tables, mix-matched antique glass jars and vessels, and rustic touches here and there would be perfect complements to the beautiful, green surroundings. Our amazing wedding coordinator and miracle worker added her creative eye and special touches to really tie it all together. When we walked into the space, we were completely blown away by the magic and beauty of it all.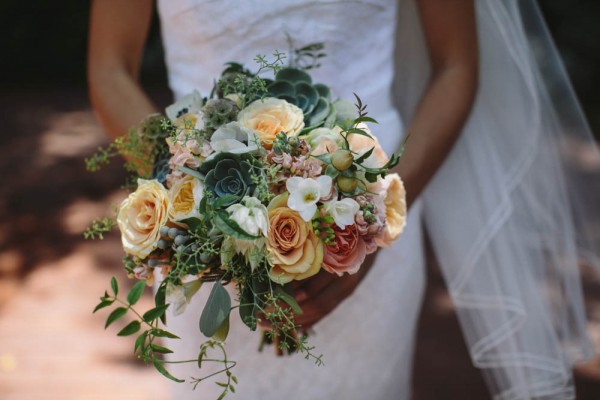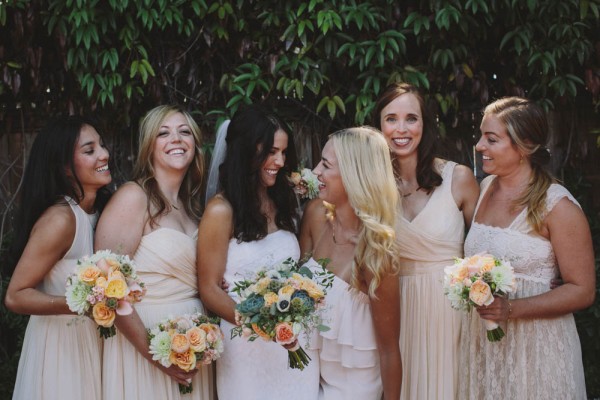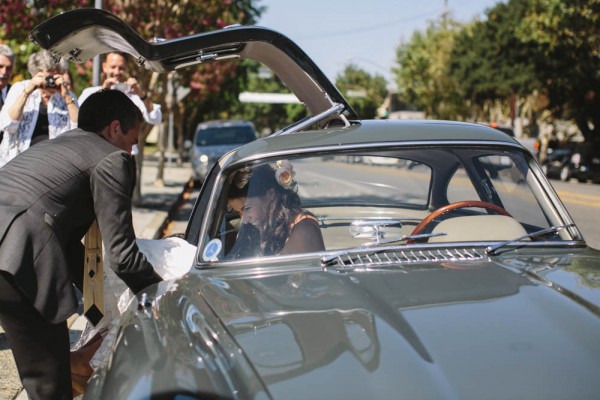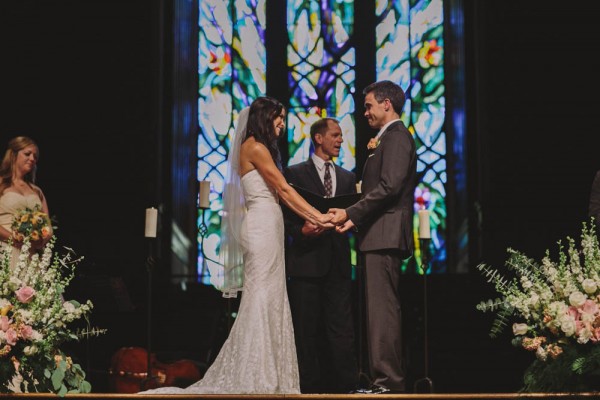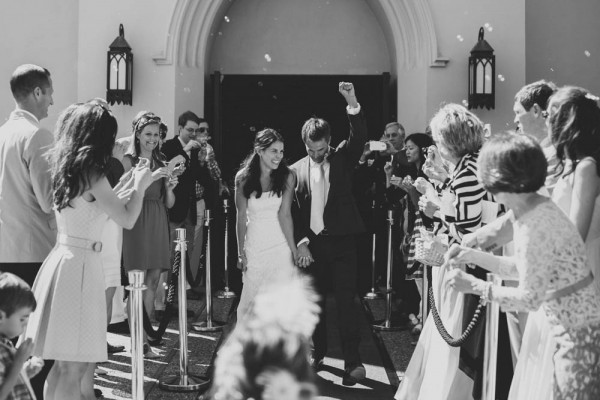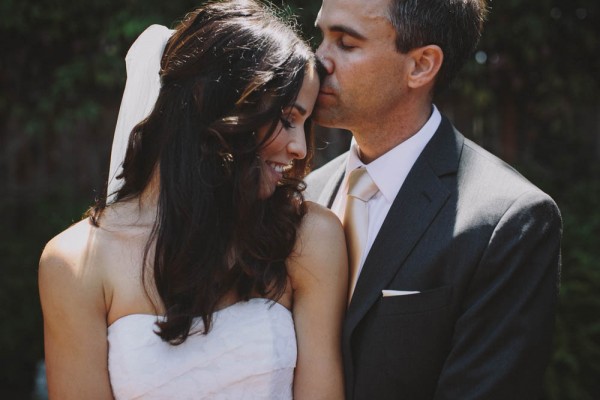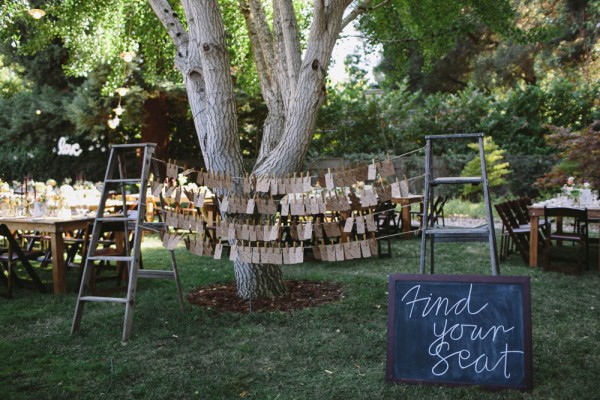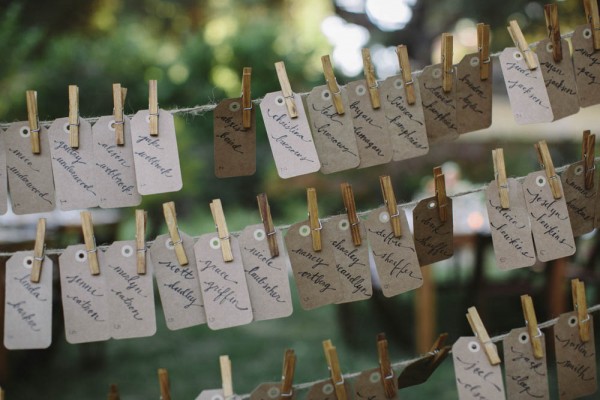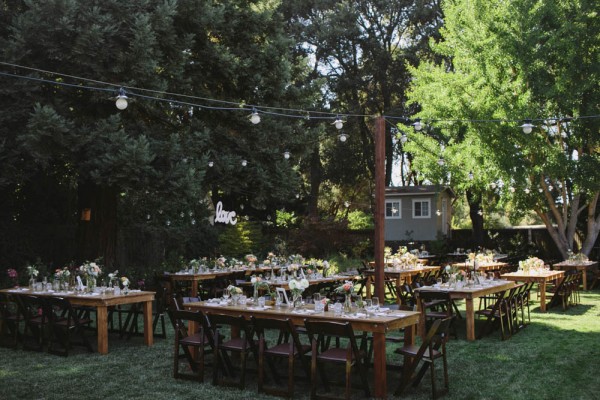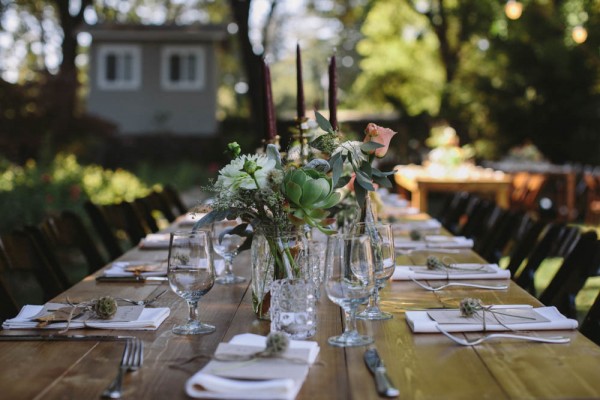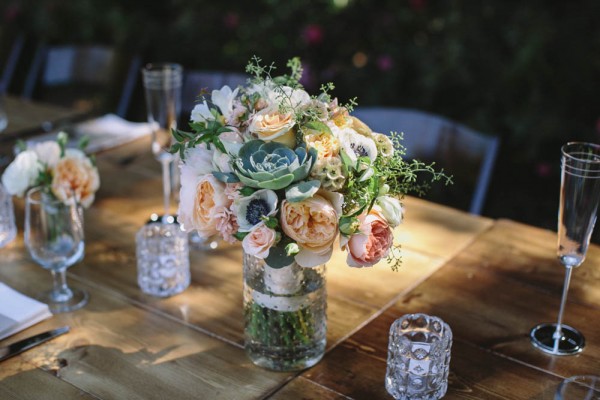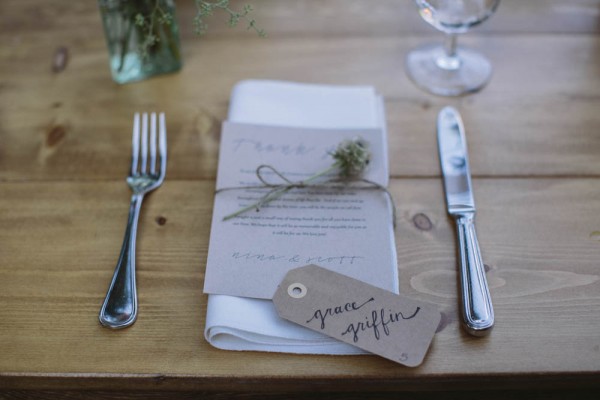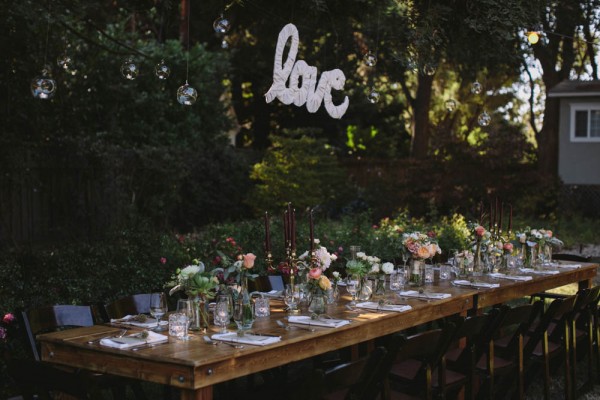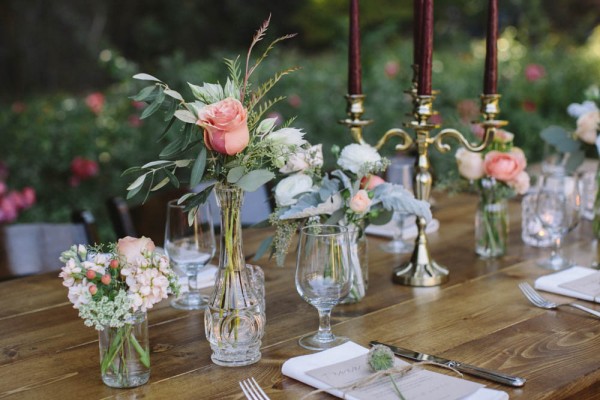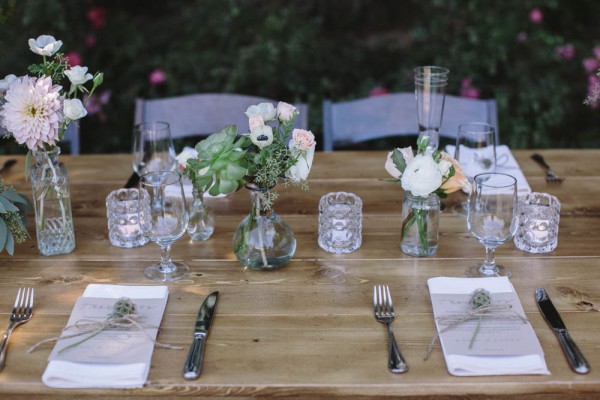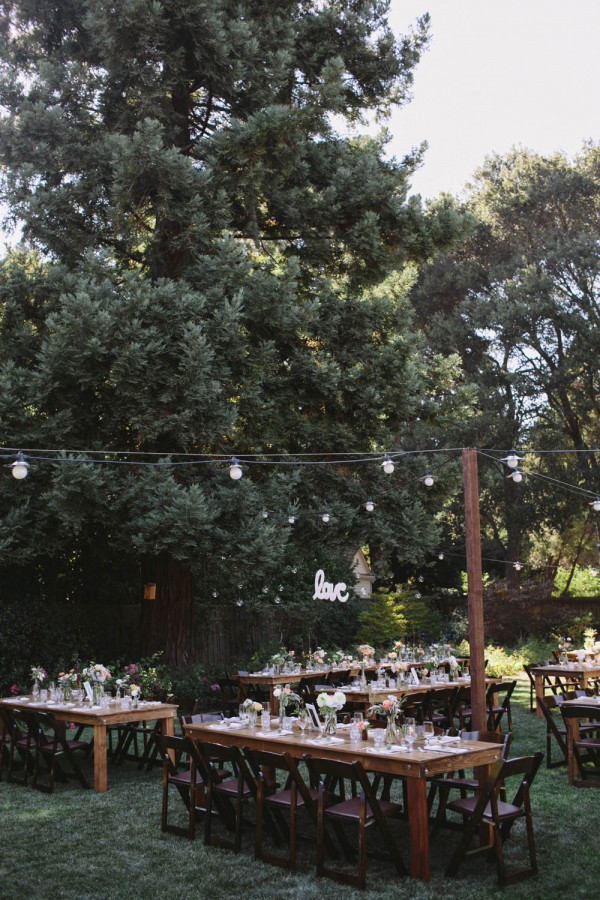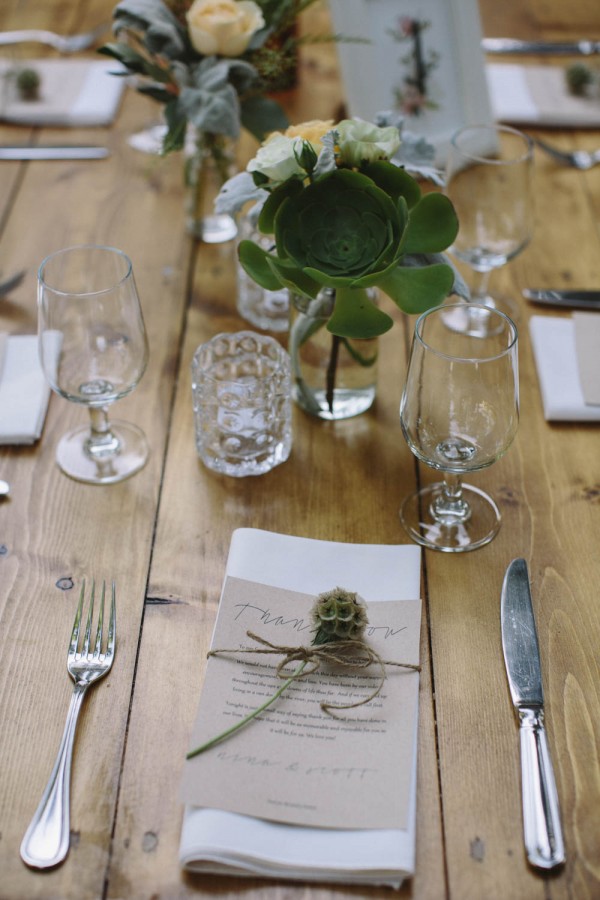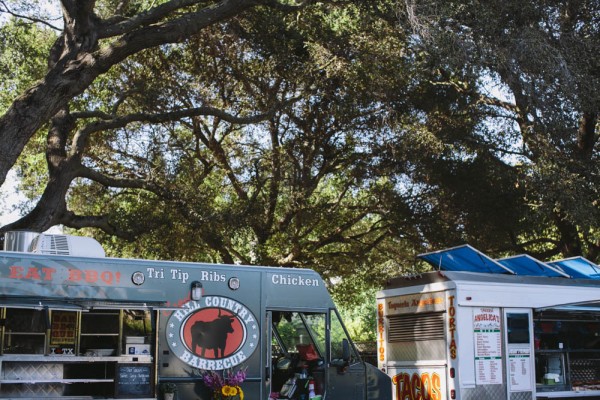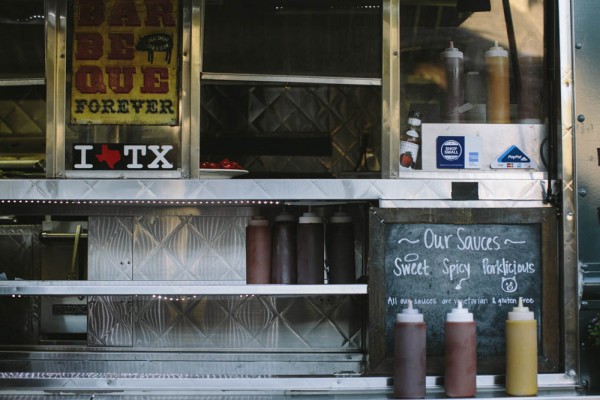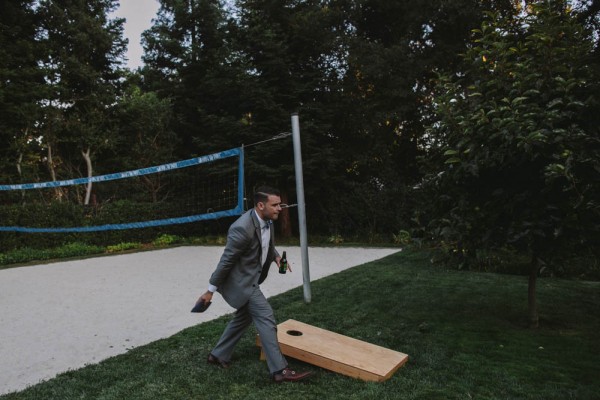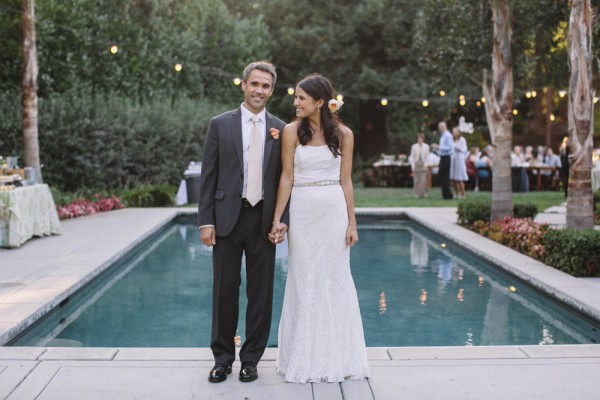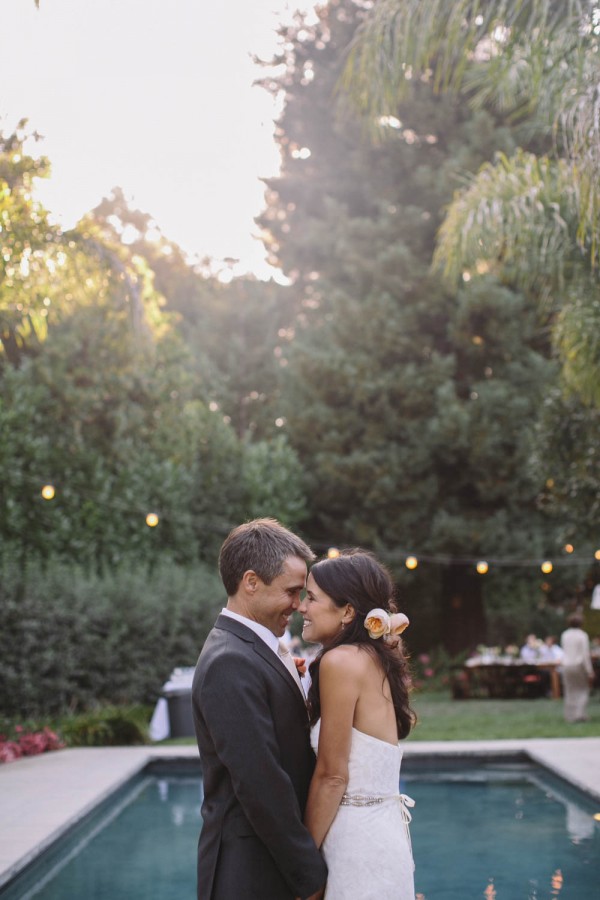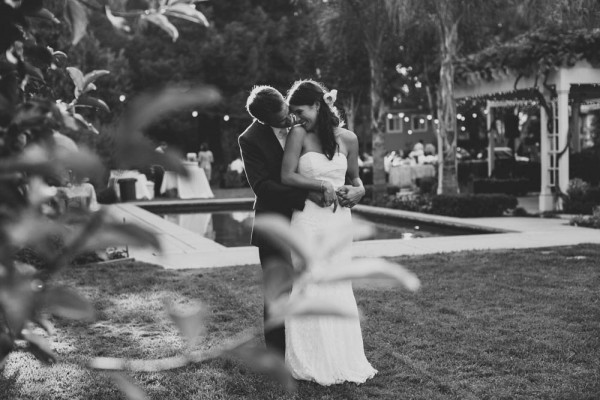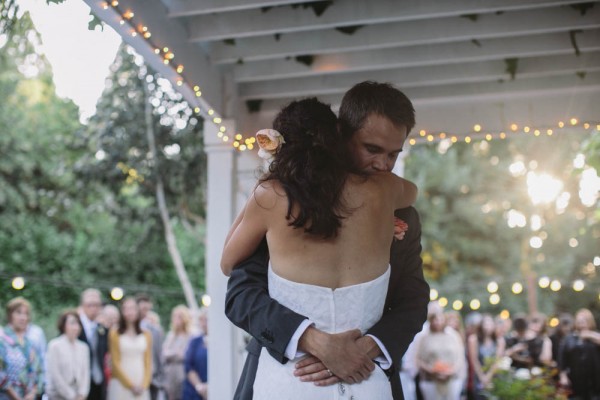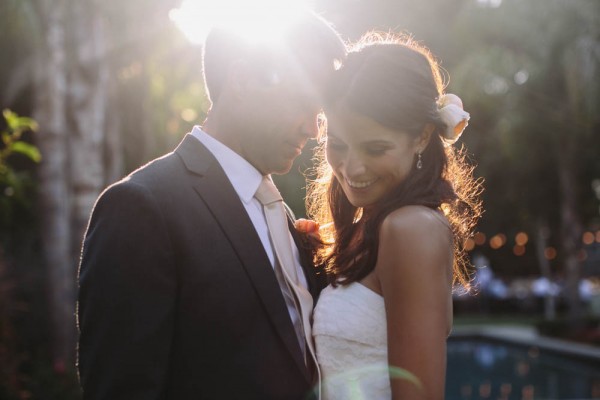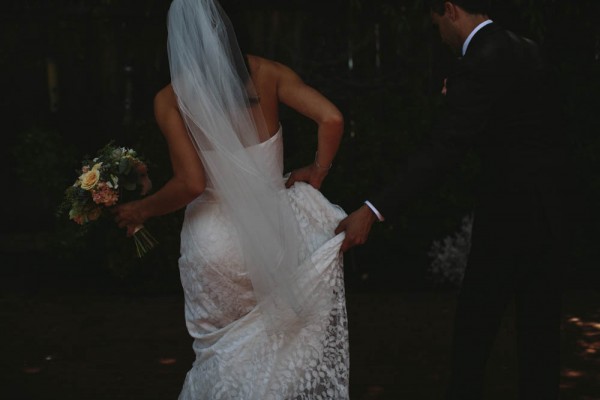 The Moments:
My favorite part of the day was between our ceremony and dinner reception. We drove from the church to the reception in an original 1954 Mercedes SL, with the windows down and the engine roaring, and soaked in everything that had just happened. We were married!! It was such a special moment because we were able to spend a few minutes together, just the two of us, in the midst of a wonderfully crazy and amazing day.
The Couple Recommends:
Jennifer and Carlos were particularly stellar! They made an extra effort to help wherever they could, were professional, and so kind.
The Wedding Team:
Photography – Rachelle Derouin
Event Planning – Sealed With A Kiss
Ceremony Venue – Menlo Park Presbyterian Church
Reception Venue – Private Residence
Floral Design – Twig and Petals
Thank you to Rachelle Derouin for giving us a glimpse into Scott and Nina's late summer wedding in California. Want to see more backyard wedding inspiration? Head over to this casual backyard wedding in Massachusetts!