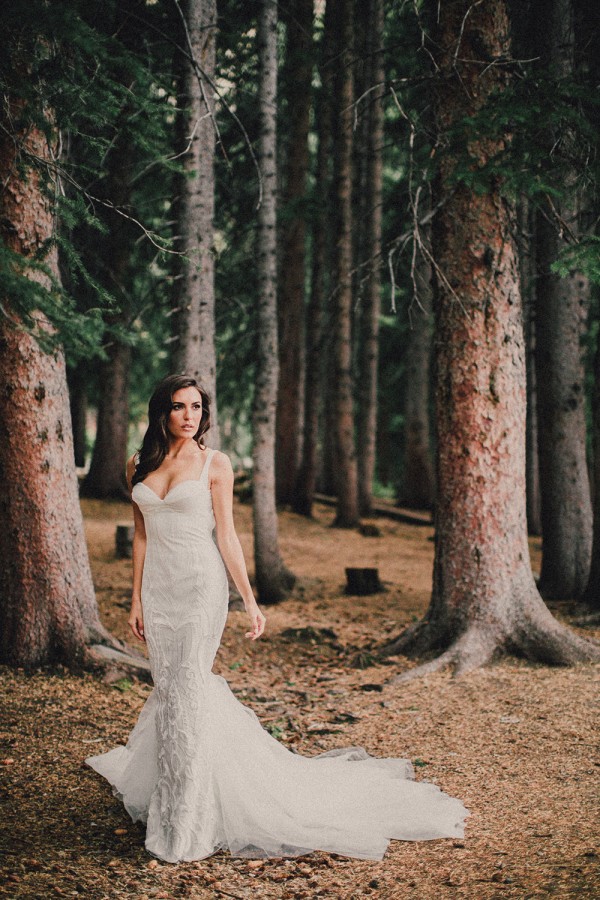 Los Angeles-based bridal designer Katie May is known for her exquisite backless gowns, her extraordinary craftsmanship, and her innovative take on current bridal trends. From her latest collection comes the Geneva gown, created with artisanal lace inspired by high-fashion European runways. The Geneva gown is crafted to create a dramatic sense of romance for brides with a uniquely sensual style.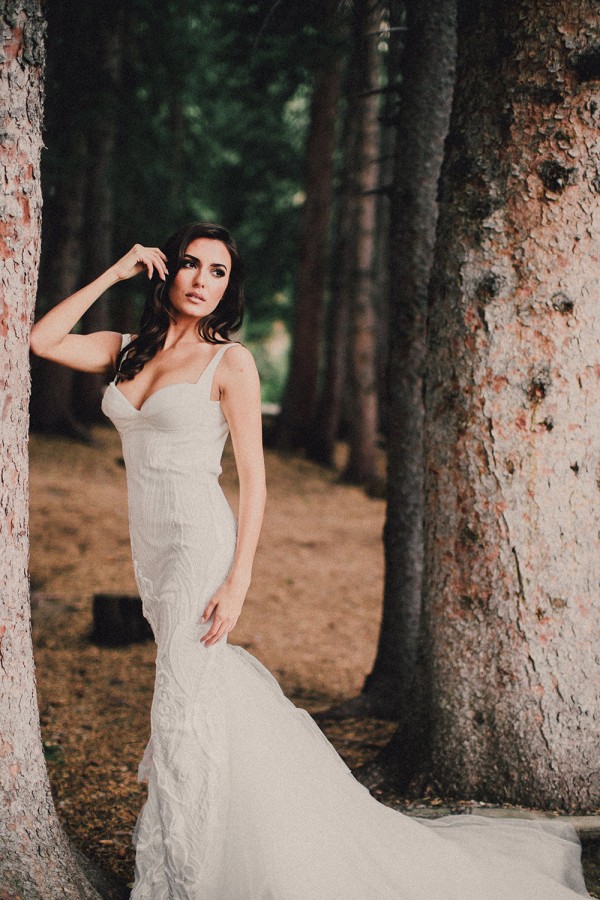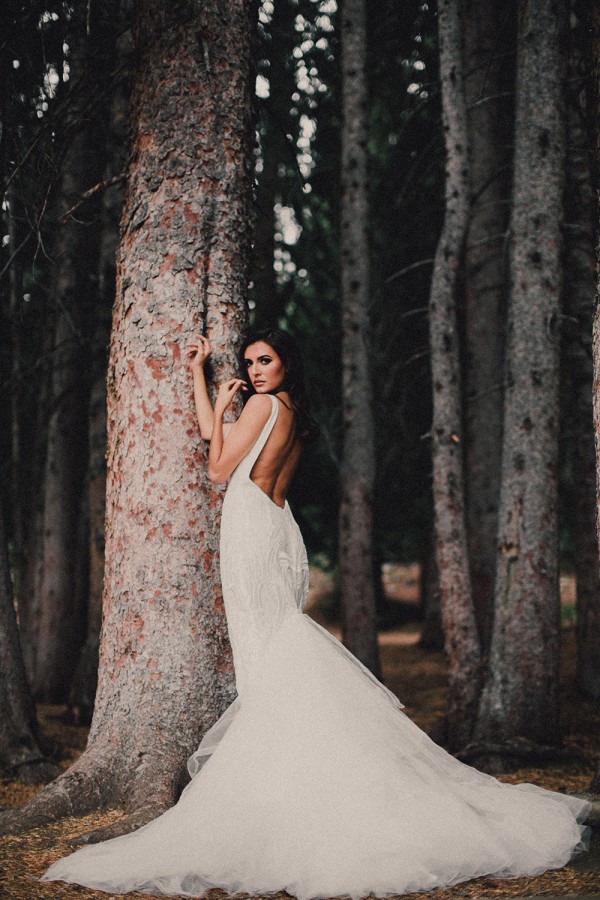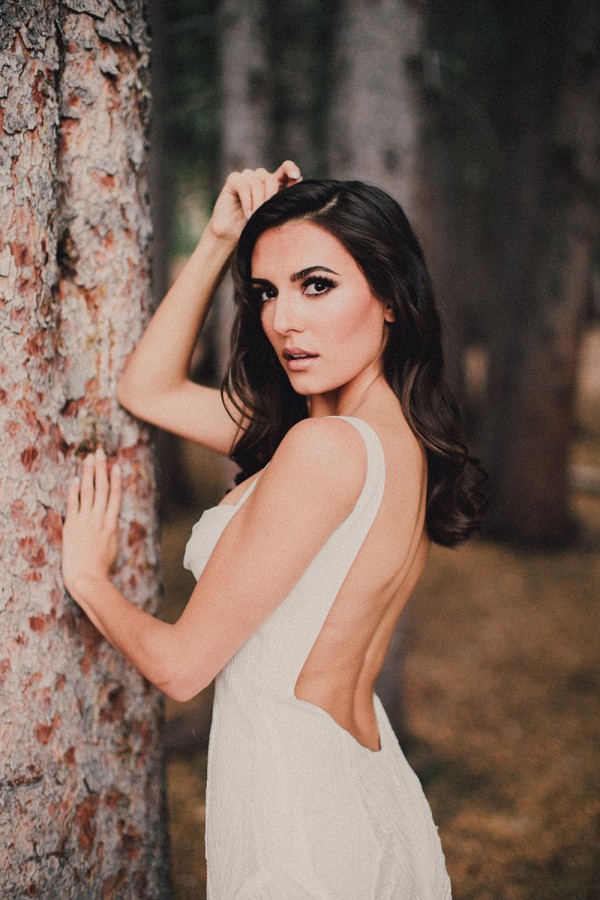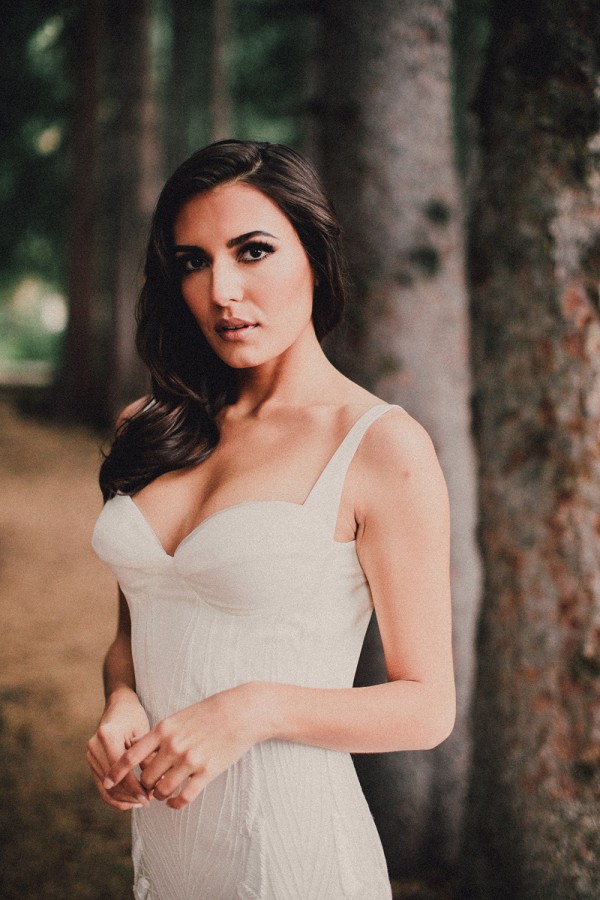 From the designer: The Geneva gorgeously pairs an elusive blend of richly textured embroidery with a sensual and dramatic silhouette. She is moody, romantic, and unforgettable — designed for the modern Katie May bride. She was conceived because I was craving something more interesting and special as bridal tends to become repetitive and saturated with the same look. I drew inspiration from the elaborate fabrication detailing seen on the high fashion European runways — this artisanal lace gown evokes drama, sensuality, and style! By the way, did I mention, that gorgeous train is detachable!? We have all fallen madly in love with the Geneva.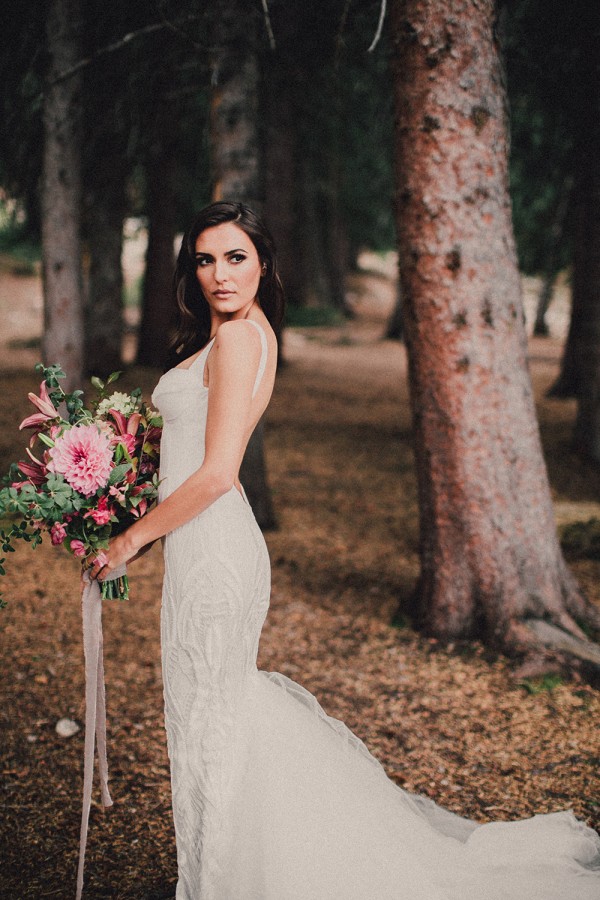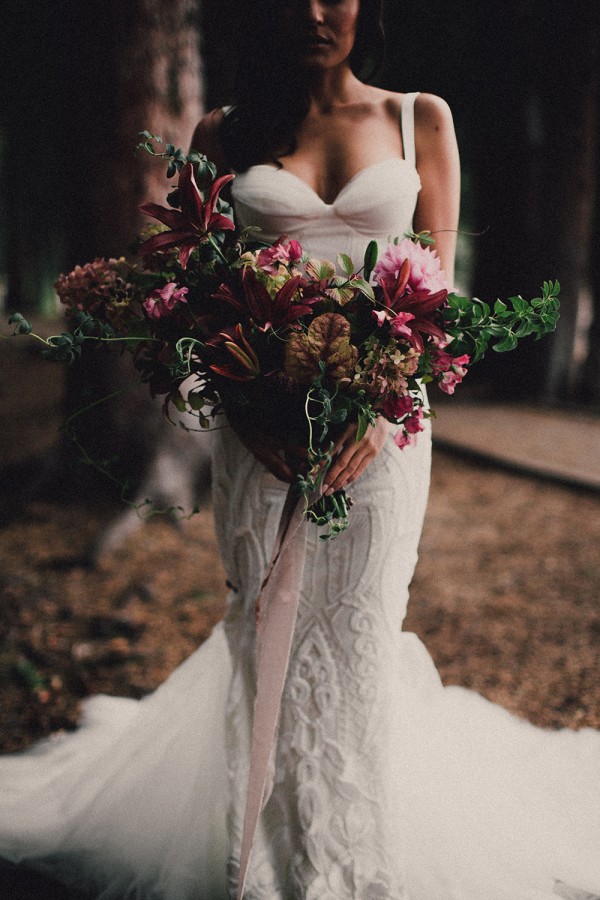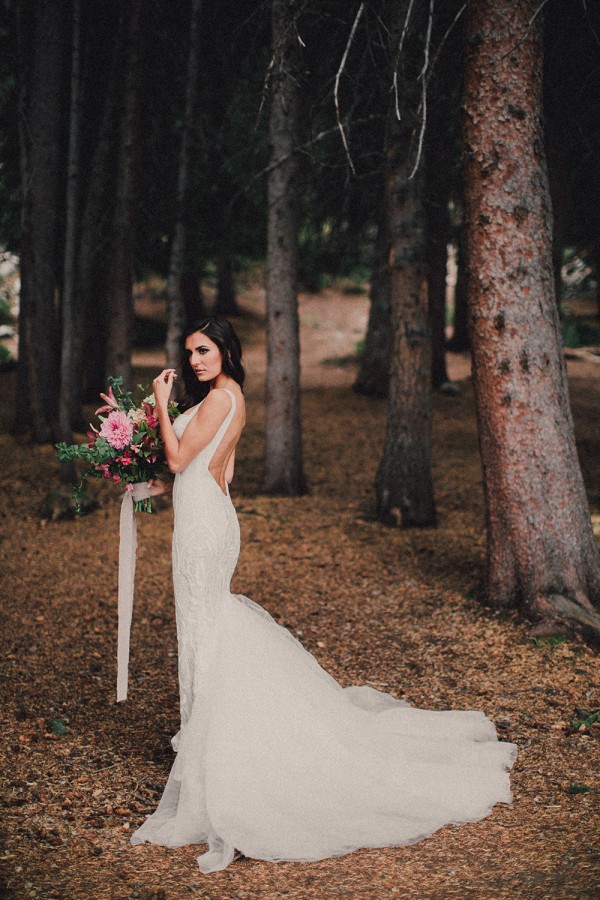 Designer Katie May is dedicated to elevating the bridal market with modern gowns that accentuate the female figure while keeping her price points both accessible and realistic. Each gown is crafted in Los Angeles, where artisans use the highest quality materials sourced from around the world.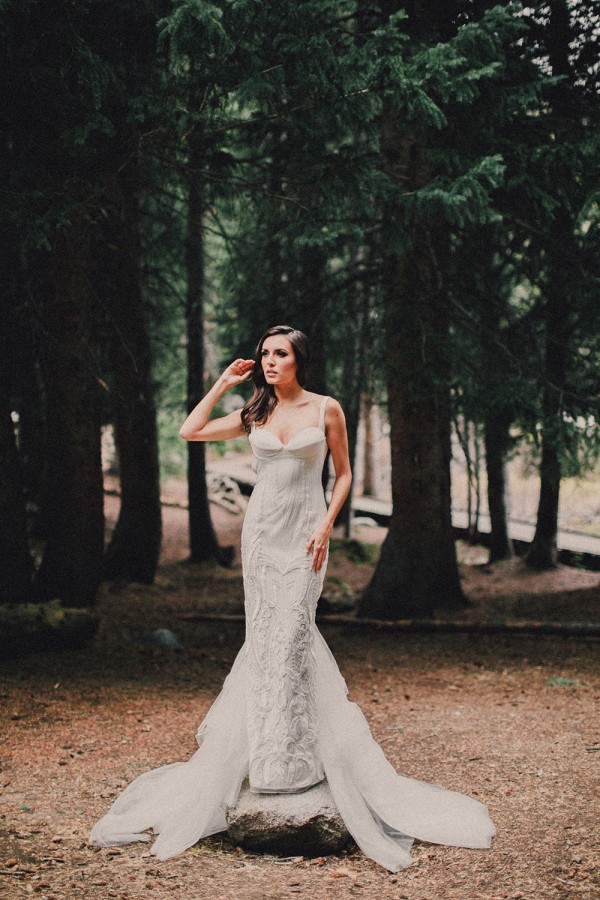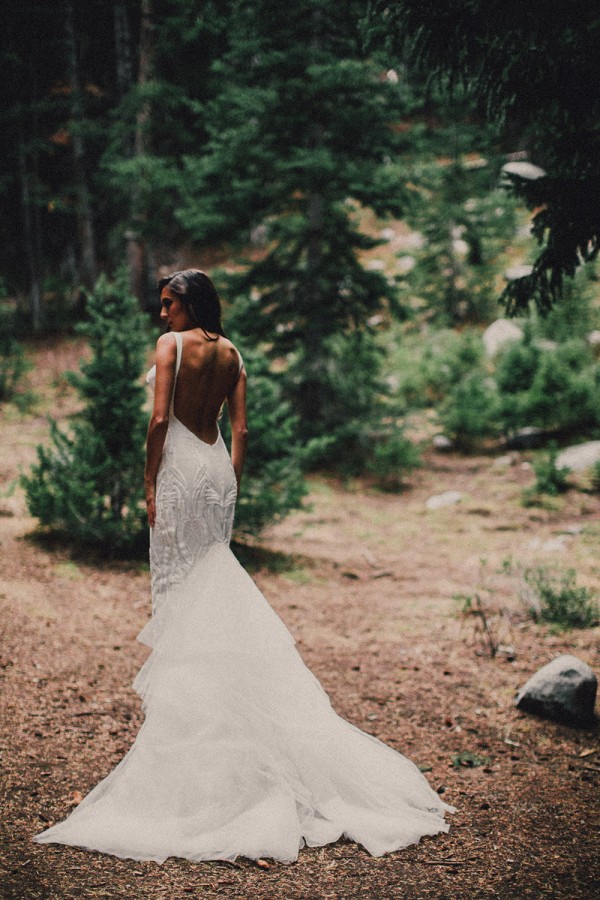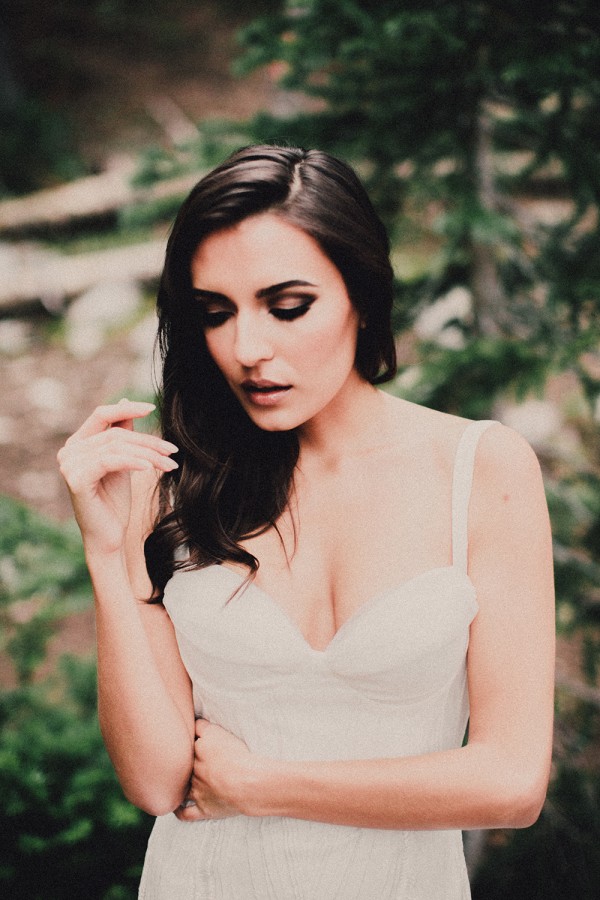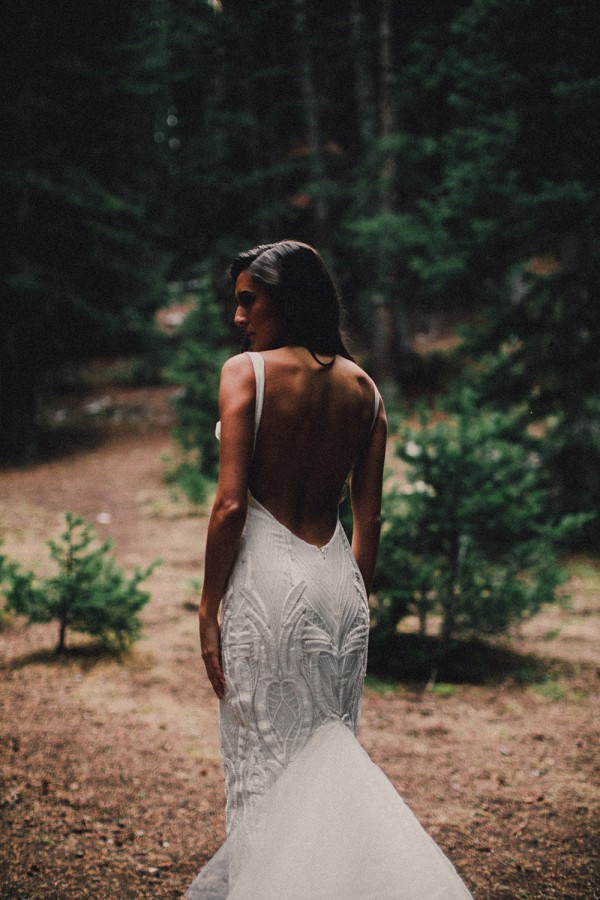 The Geneva gown is perfect for the romantic bride with a daring streak and an affinity for dramatic fashion choices. Be sure to follow Katie May on Instagram, Facebook, Pinterest, and Twitter to see the latest in her modern and sensual designs.