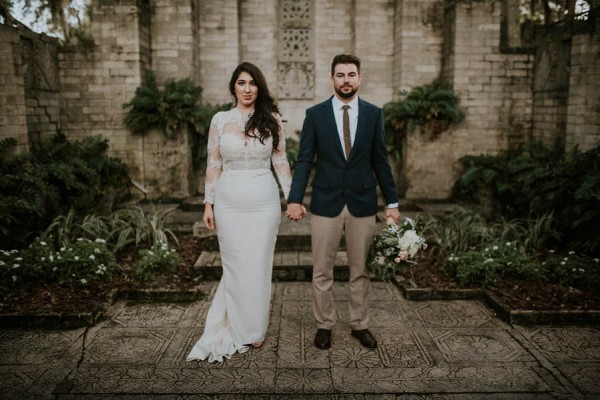 Meilynn and Peter decided to get married at the Maitland Art Center because it was the same place they had their very first date, as well as the same place Peter asked Meilynn to marry him. The couple didn't want a grand or traditional wedding — they envisioned a small wedding in a magical setting that felt like a backyard celebration. They wanted their guests to feel as involved as possible, and from the pictures that Jessica Perez Photography took, it certainly looks like they pulled it off!
The Couple:
Meilynn and Peter
The Wedding:
Maitland Art Center, Maitland, Florida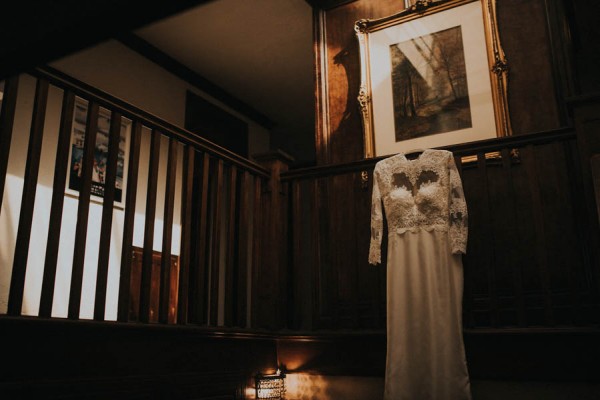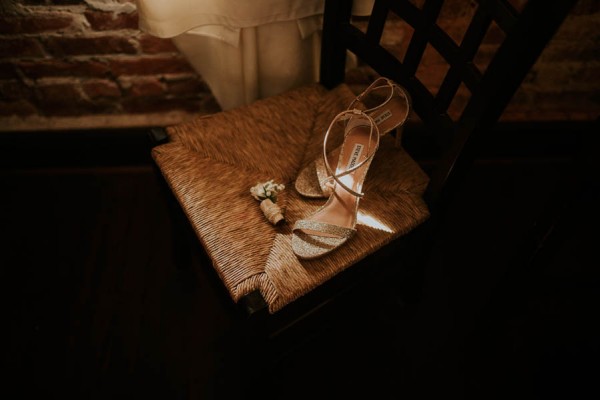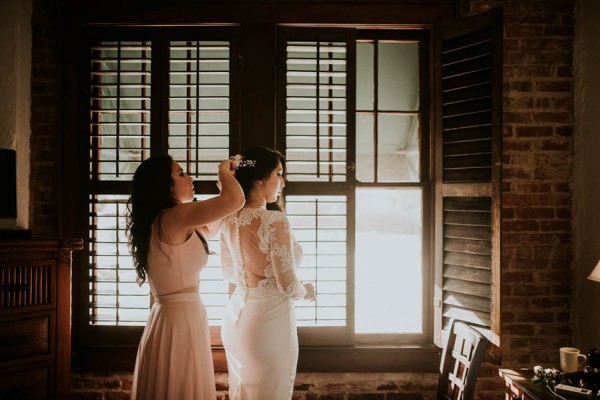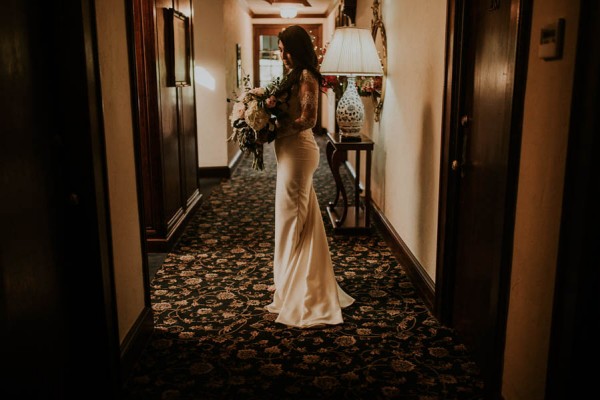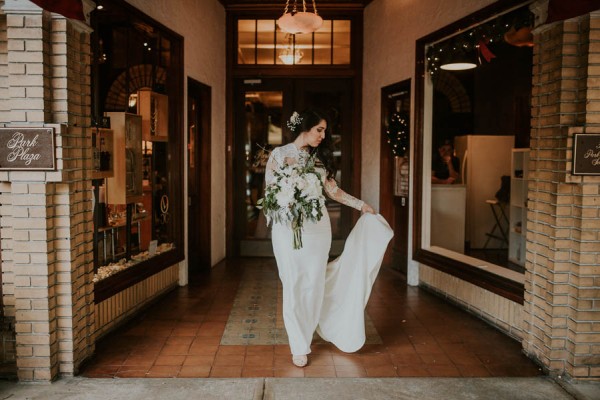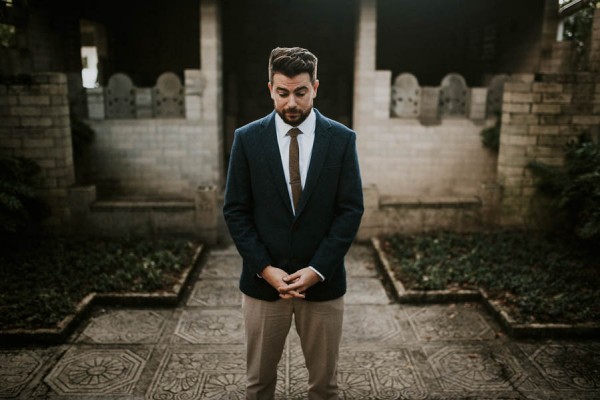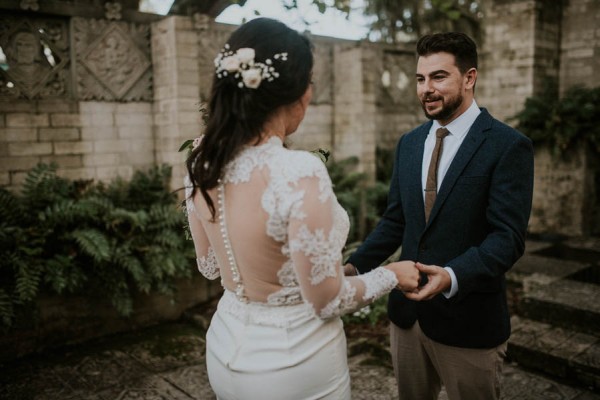 But if I had to pick a favorite moment, it was the way Peter looked at me for the first time as he turned around for our first look photography session! Priceless and unforgettable!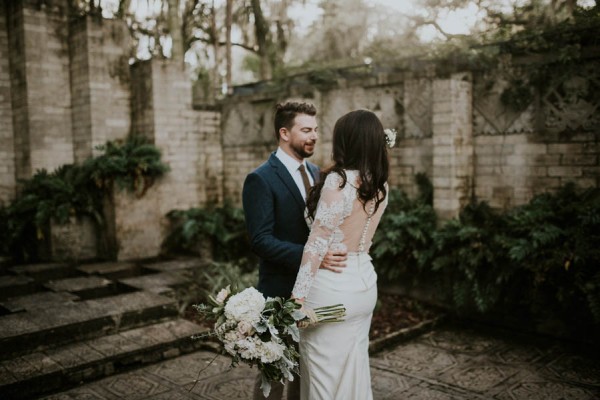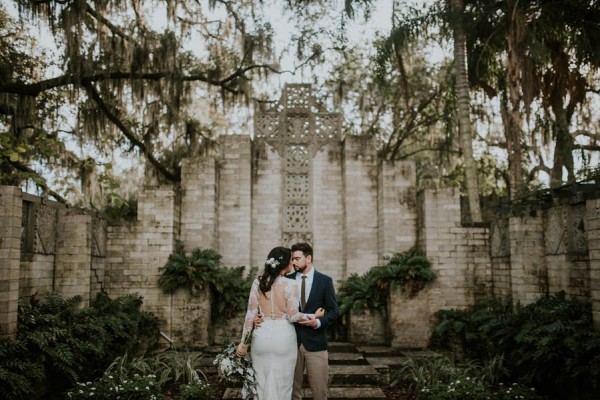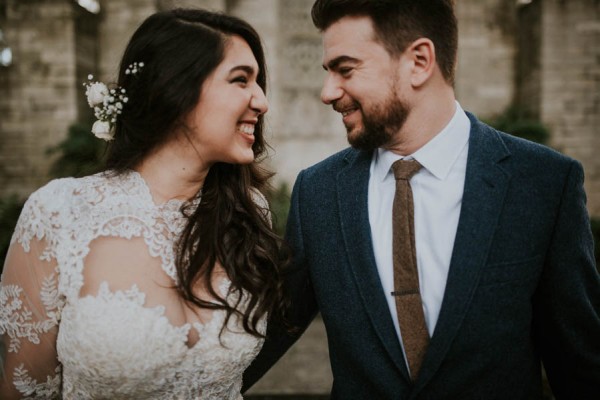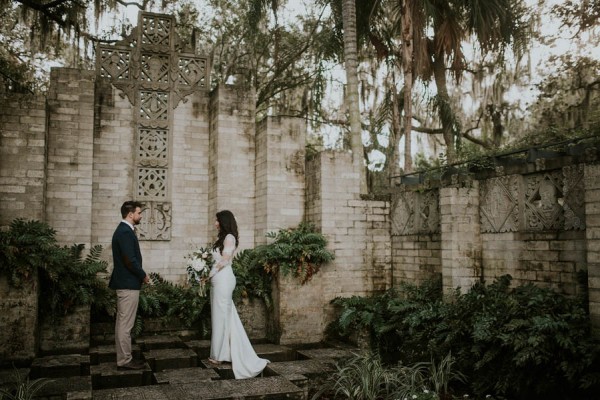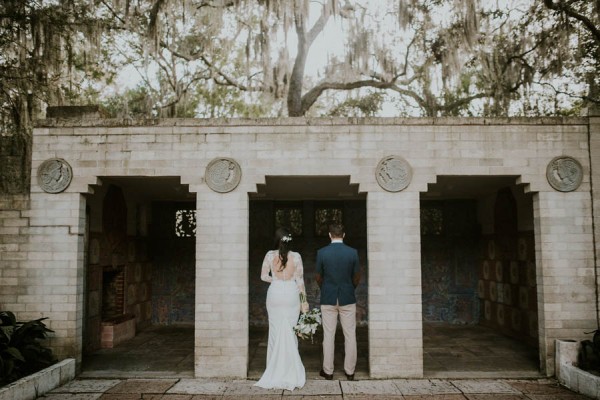 This was simplest task! We knew we wanted to have the wedding at Maitland Art and History Museum because that was the place he took me on our first official date, also that is where he proposed! We now joke that we will have our kids there next.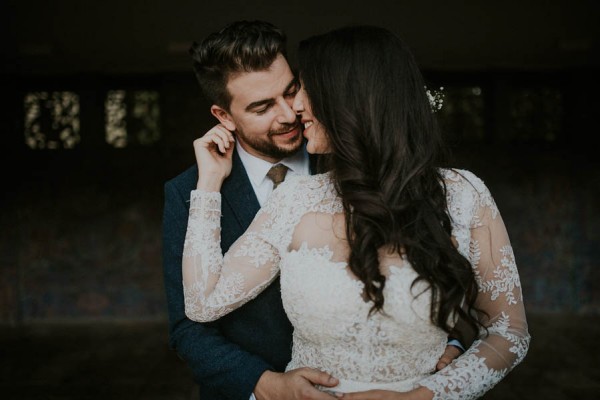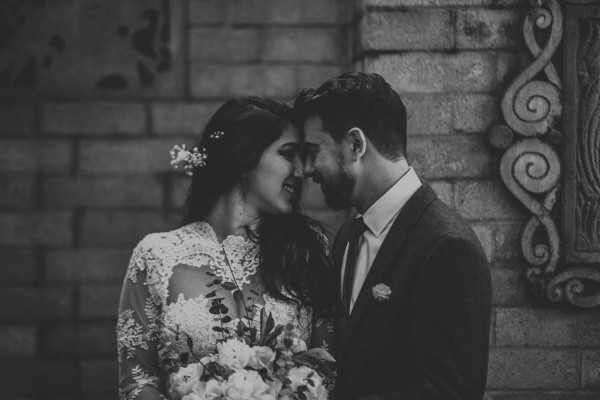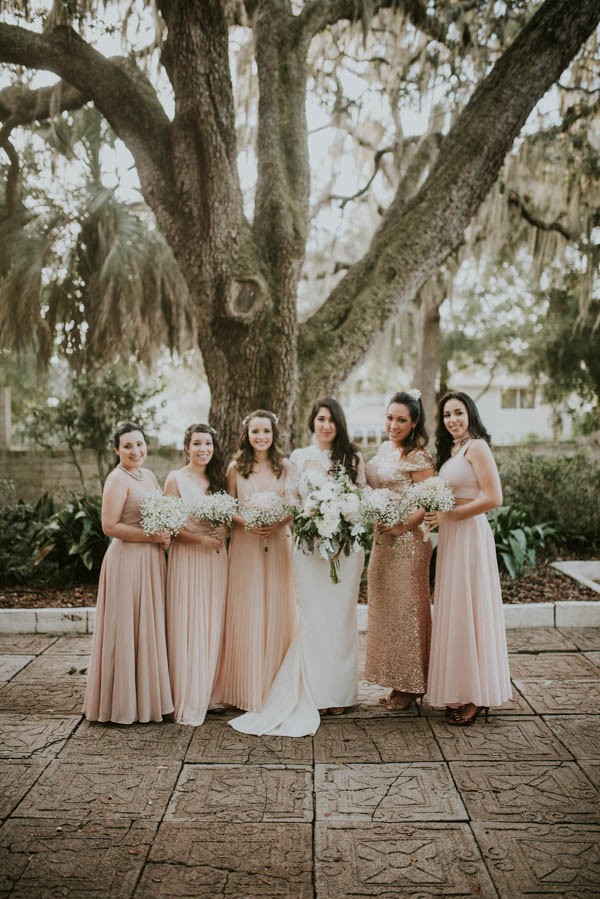 I wanted the ladies to wear long flowy dresses of their choice in the color blush, blending in with nature was our goal! Except for my sister who was my maid of honor, she wore a rose gold sequin dress! I wore a dress I designed myself, I took various designer dress designs and pieced them together to make an original, I then handed the task to a trustworthy seamstress, the same lady who made my mother's wedding dress!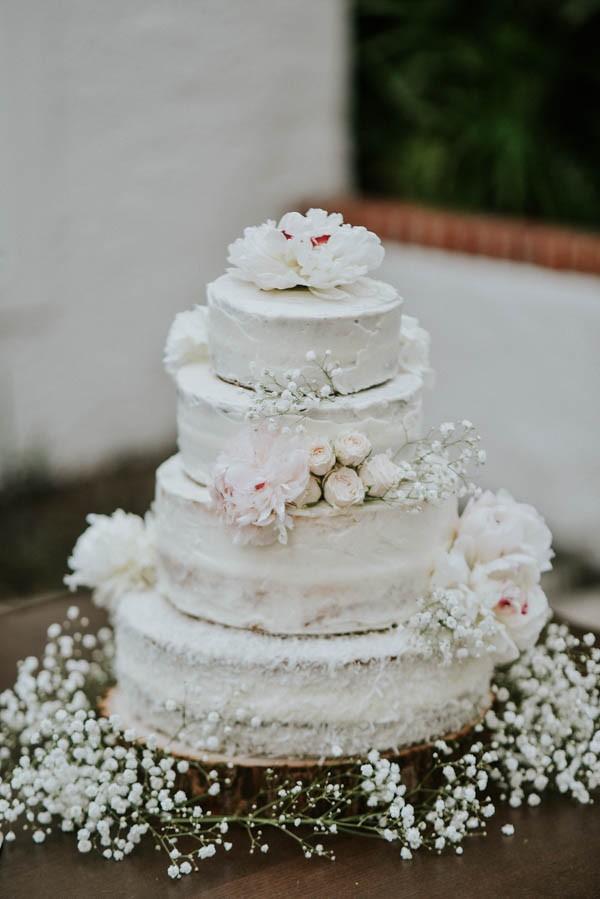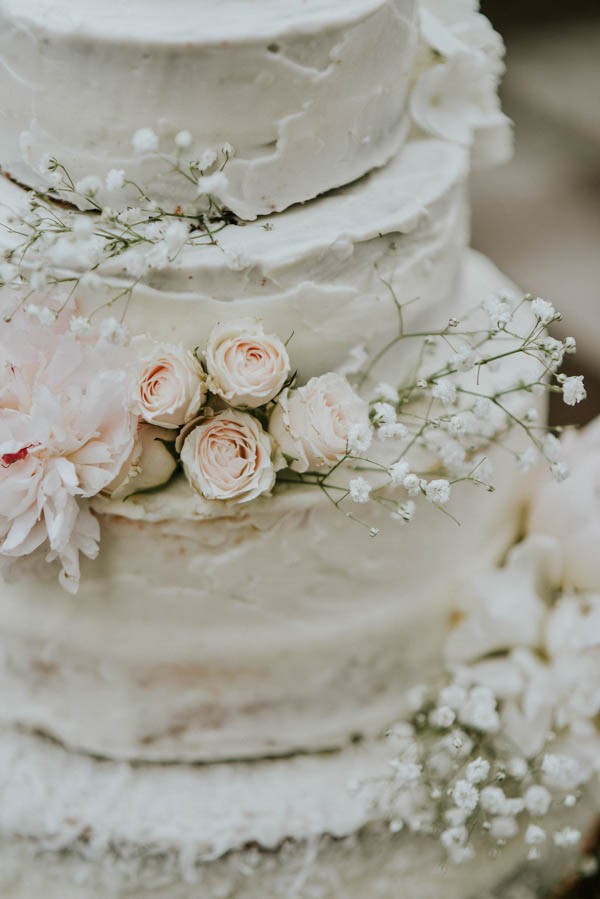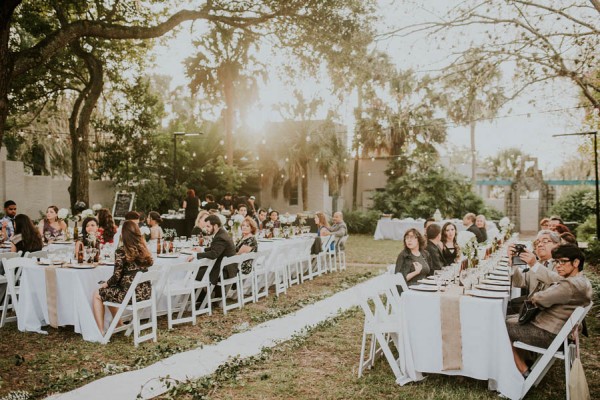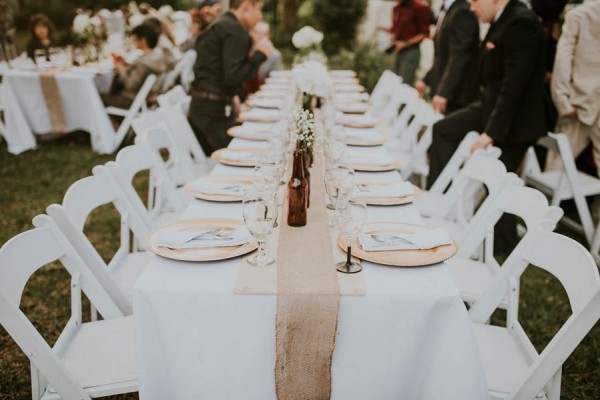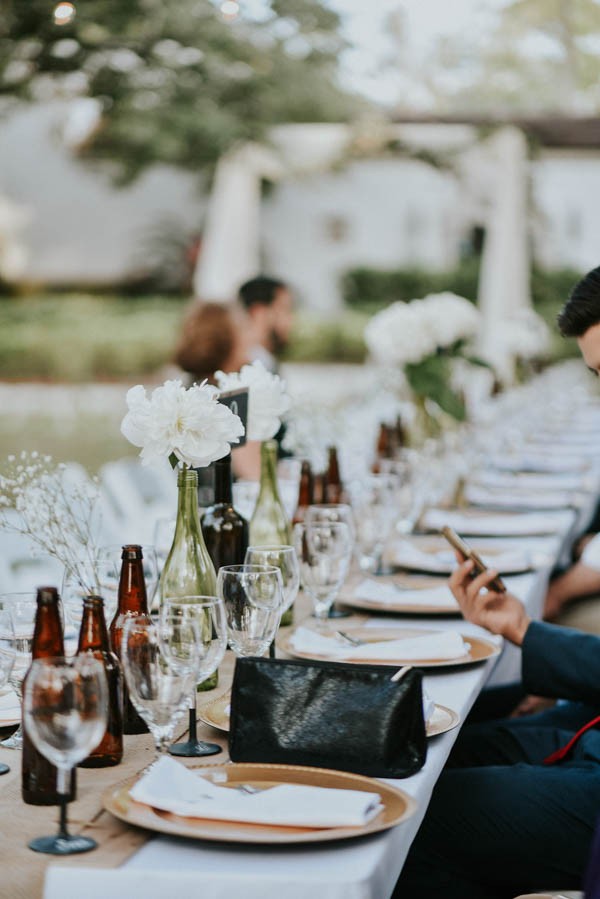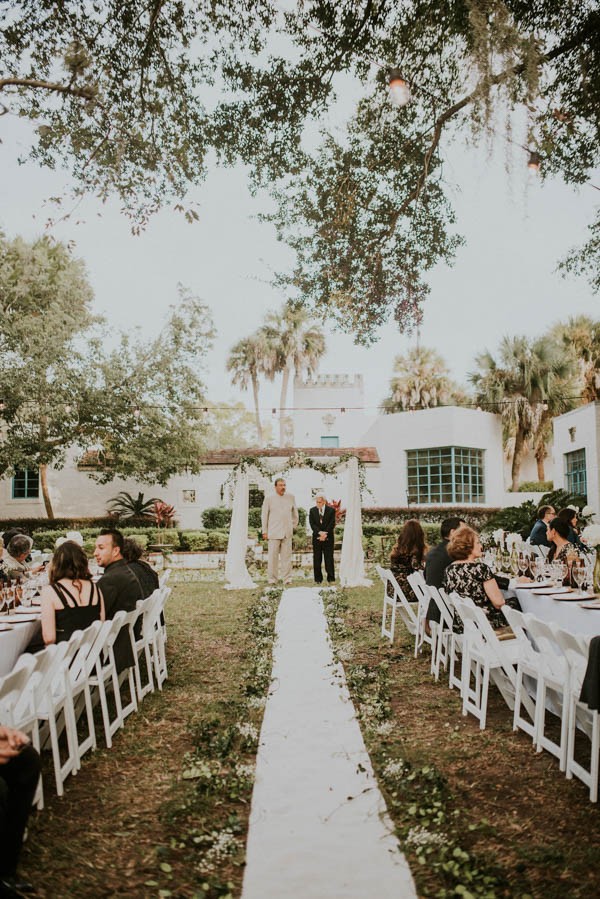 Coldplay is our favorite band! They in some way have been part of the important parts of our relationship. We knew quite early we wanted them to be played as our processional and recessional. I walked in to "O" by Coldplay. The first time I heard the song it just tore my heart apart and I knew I would walk down the isle to this song!! It's not necessarily a romantic song, actually quite the contrary, however, what it meant for Peter and I was pure expression of love.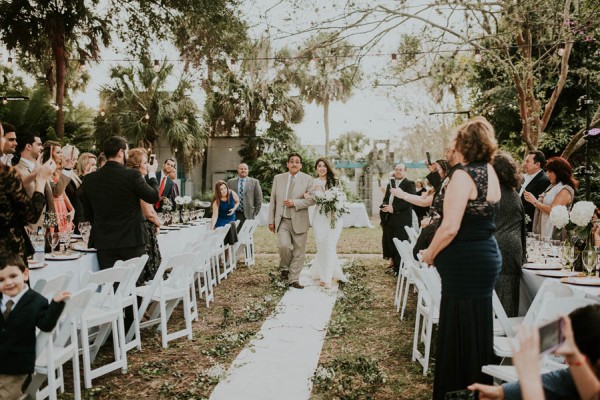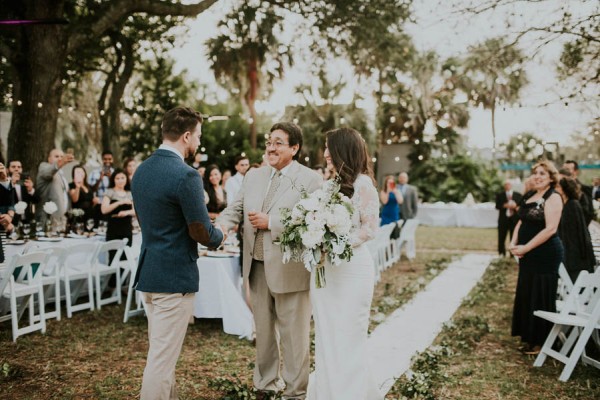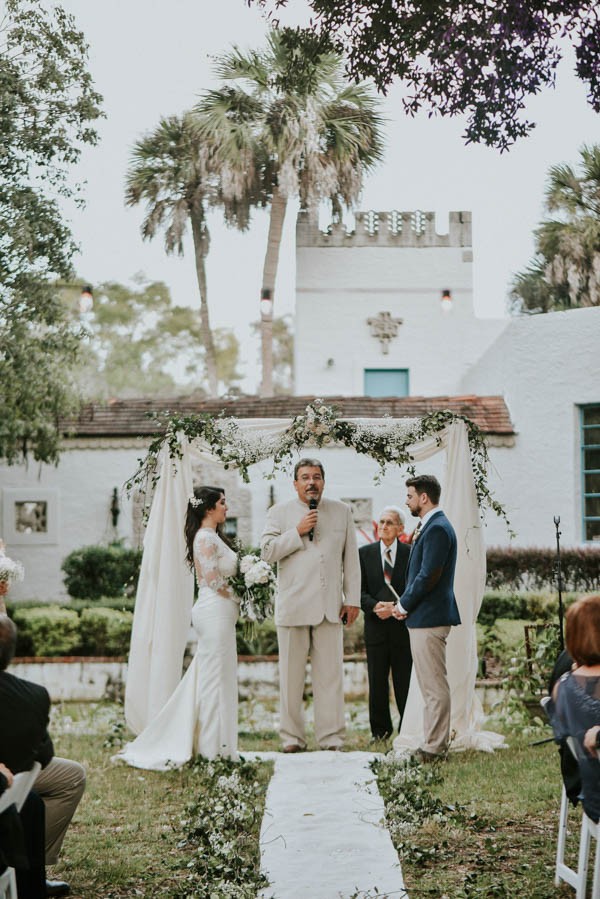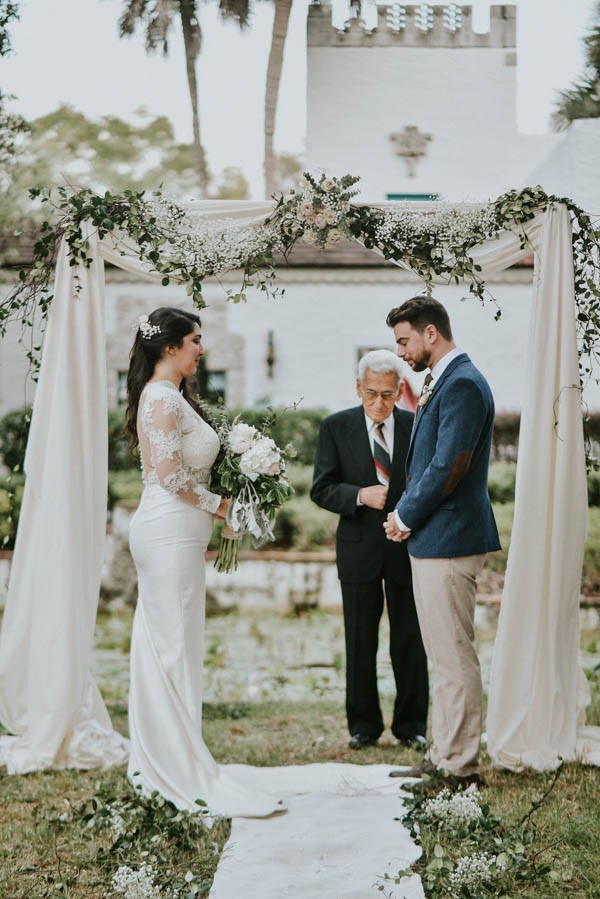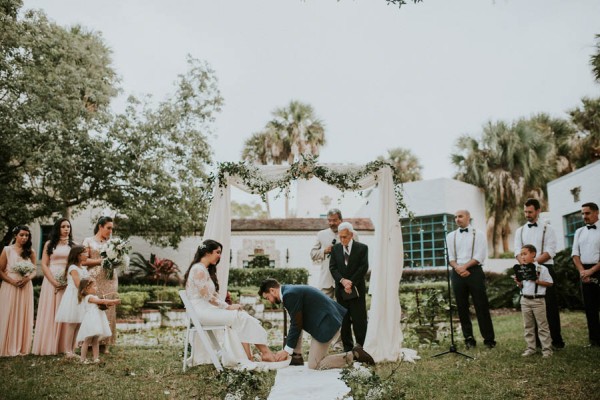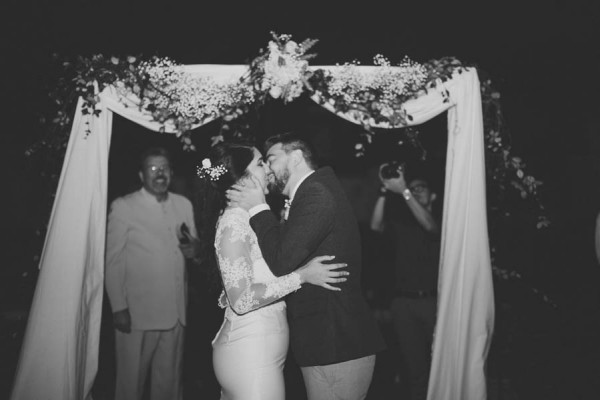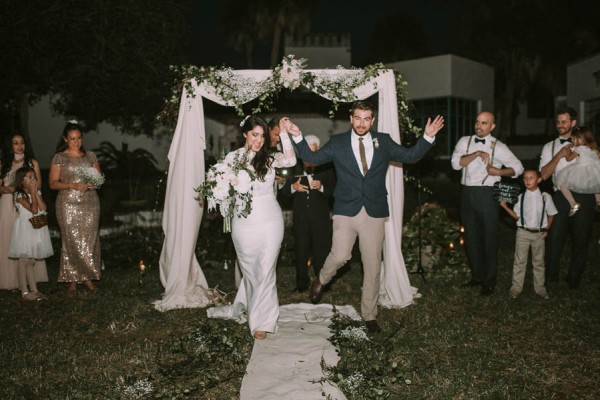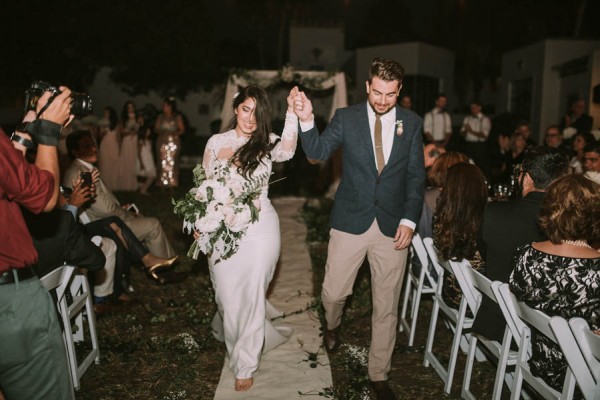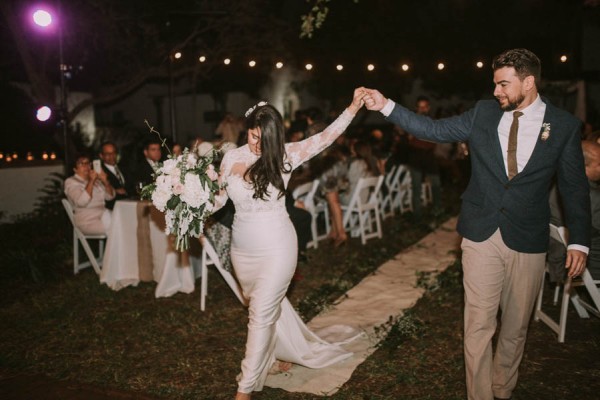 We didn't want a grand wedding, that just isn't us. We wanted a small backyard-feel wedding in a magical looking place! It was easily themed a garden wedding because it took place in a garden. We knew we wanted simplicity with a slight touch of magic but we definitely wanted it to be as natural as possible letting mood be set by nature and ambient lighting!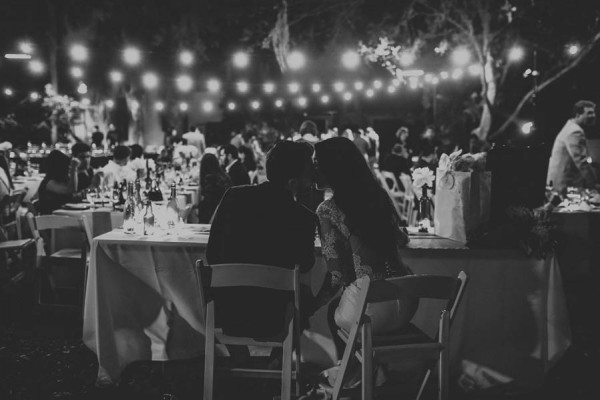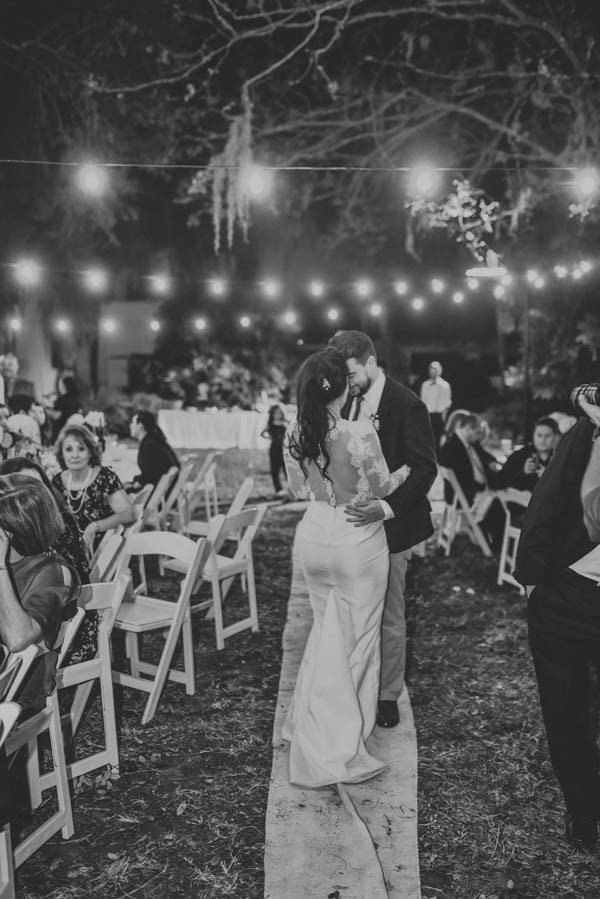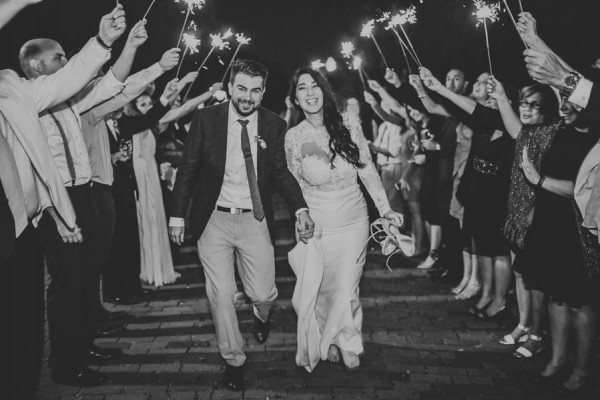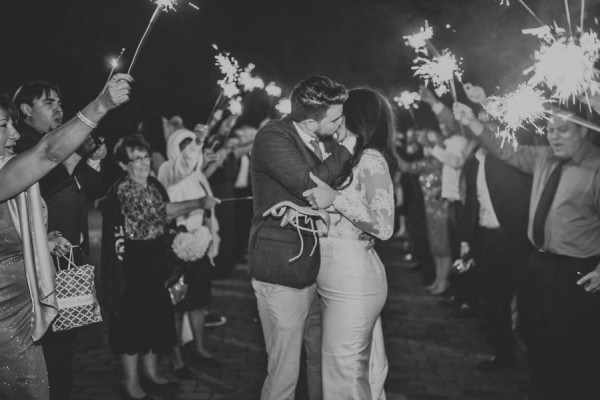 Many thanks to Jessica Perez Photography for sharing Meilynn and Peter's Maitland Art Center wedding with Junebug. Love their garden wedding? Take a look at Cat and Brock's enchanting New Orleans wedding at Besthoff Sculpture Garden.