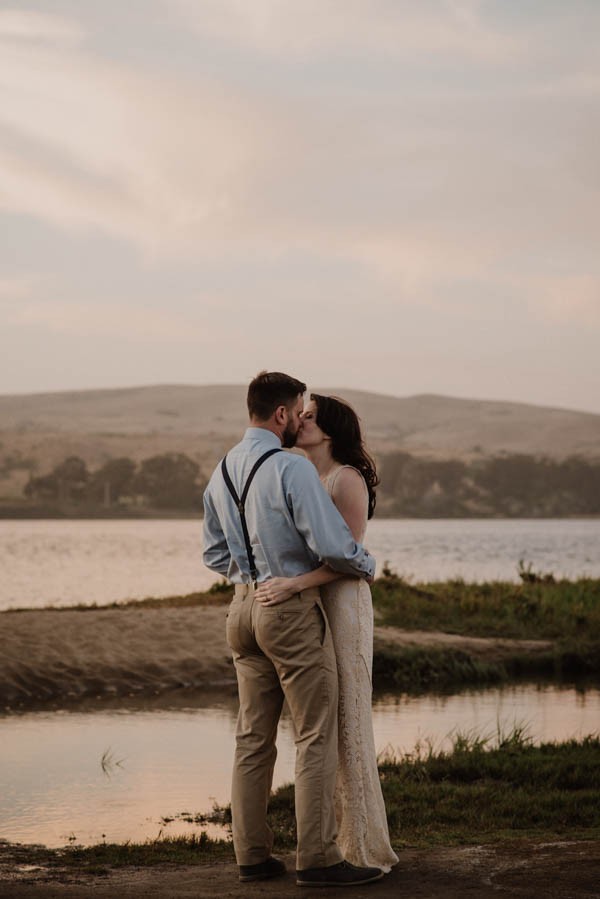 When an upcycle artist and floral designer say "I do," you know you're in for a treat. Michelle and Grahame began their wedding planning by searching for the most beautiful locations in the United States when they stumbled upon Point Reyes. With photographers Helena and Laurent documenting the journey, Michelle and Grahame enjoyed their California elopement in the gorgeous scenery around their rented VRBO home and exchanged vows beneath a weeping willow. The whole affair was personal, intimate, and handmade to their exact preferences. It doesn't get better than that!
The Couple:
Michelle and Grahame
The Wedding:
The Guest House in Town, Point Reyes, California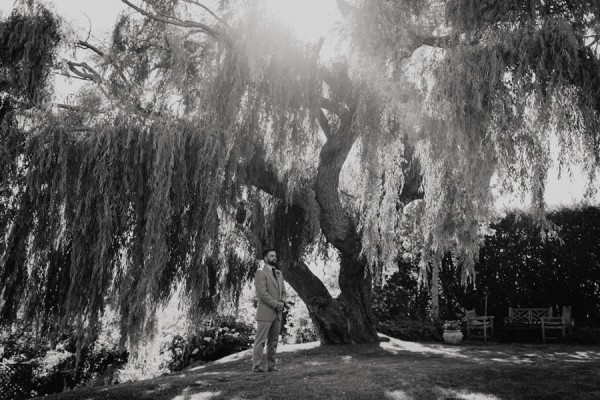 We spent the entire day together, including getting ready side-by-side. (Although I did wait to put on my dress until he was outside with the officiant.) The whole day was about feeling connected. The pictures immediately after the I do's capture exactly how happy we were that day (and continue to be).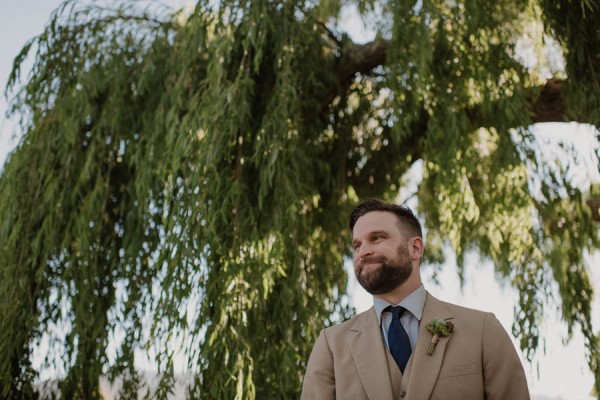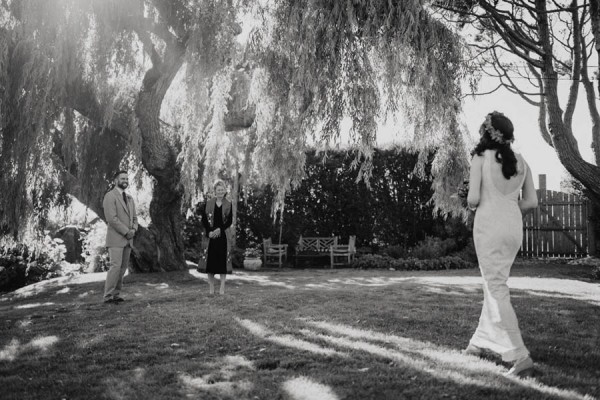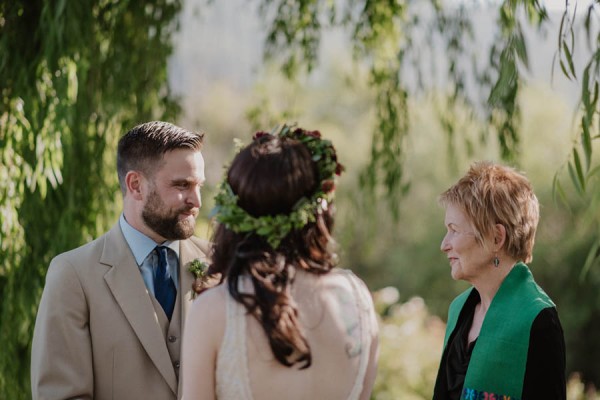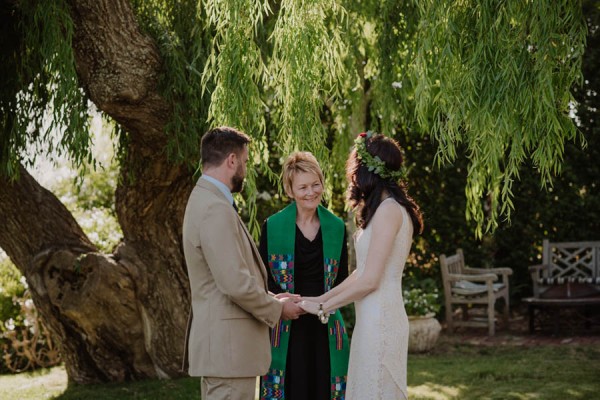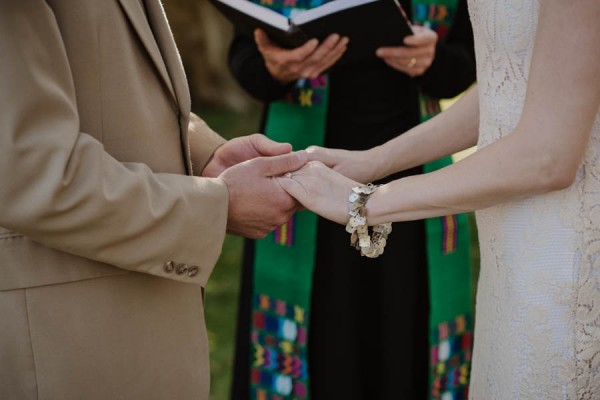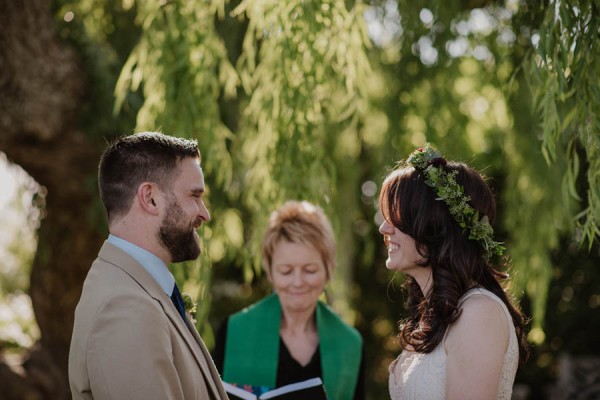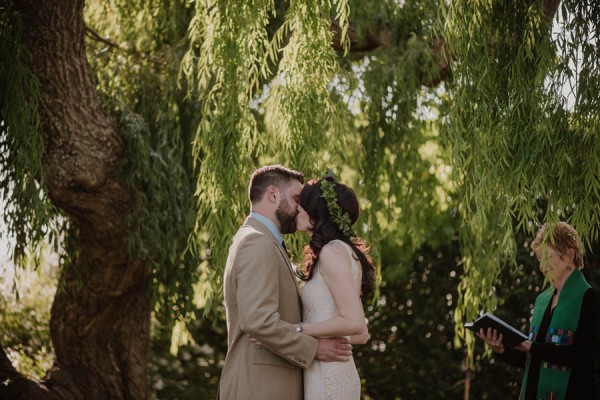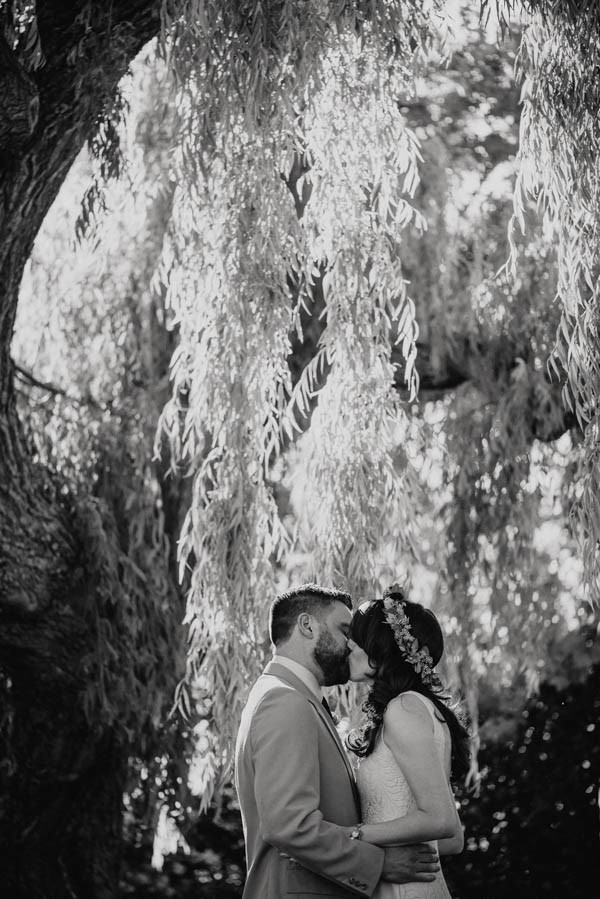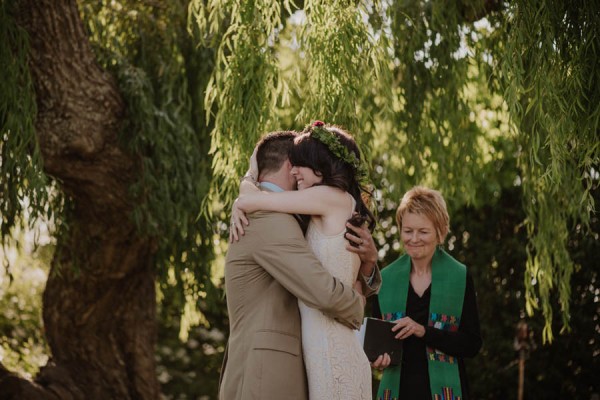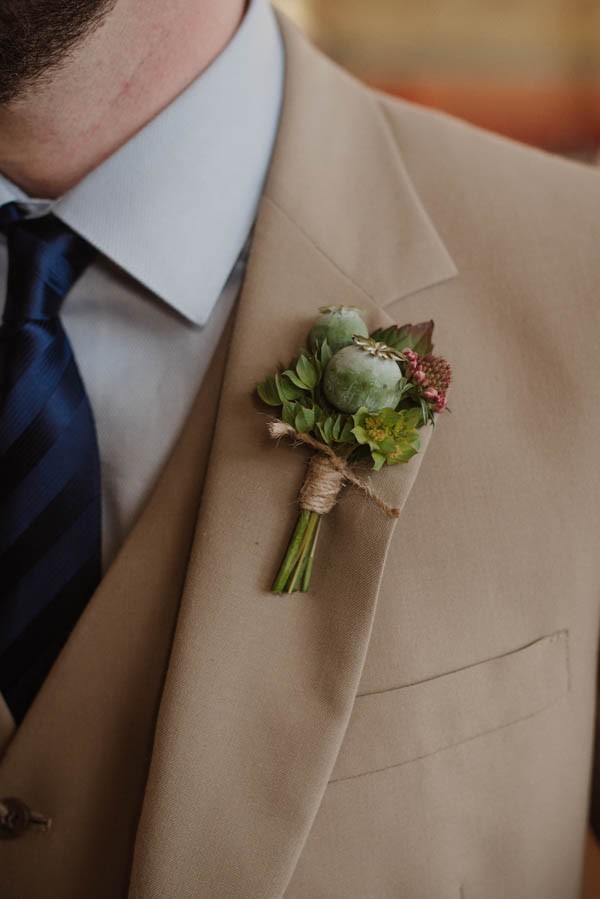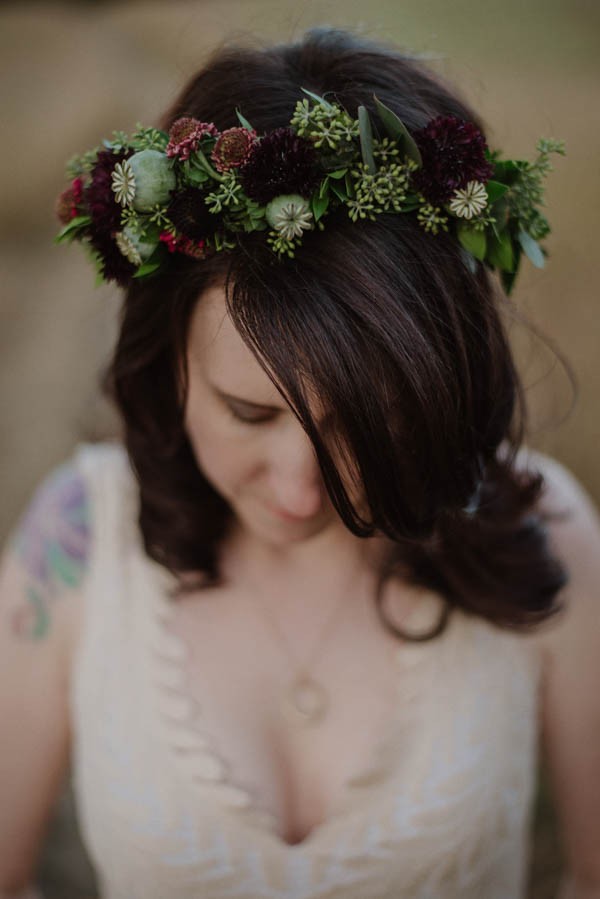 Grahame is an upcycle artist and we both love all things vintage, so our fashion reflected this. My dress was made from a vintage tablecloth and Grahame wore a suit purchased at a thrift store for $9. Being a floral designer, I spent hours looking at area florists but ultimately decided to design our flowers myself. I purchased flowers from the feed barn in town and clipped blooms from the gardens of the house we rented. My grandmother wore her wedding rings on a necklace after they wouldn't fit on her arthritic fingers anymore and I wore that same necklace with her rings on our wedding day. My bracelet was given to me by Grahame on my birthday the first year we were together.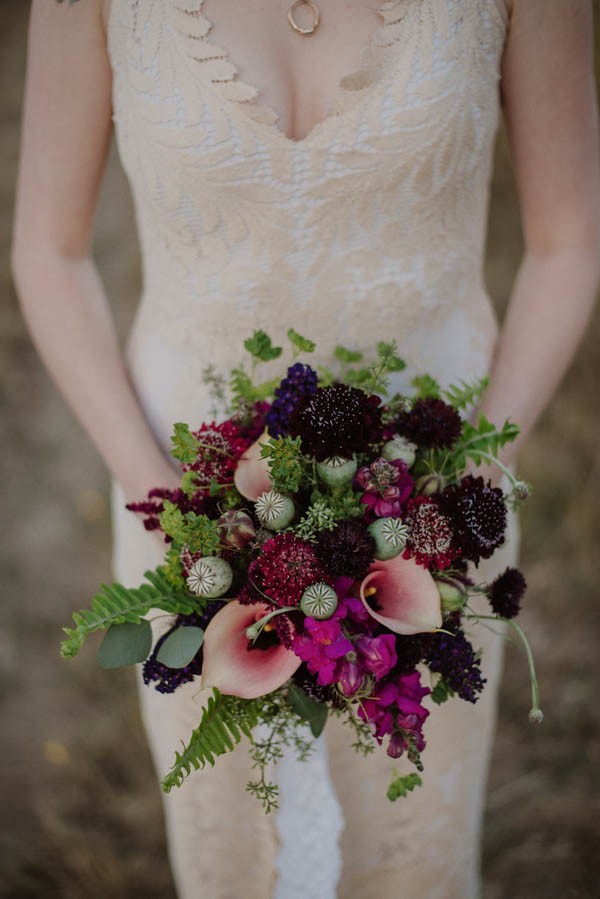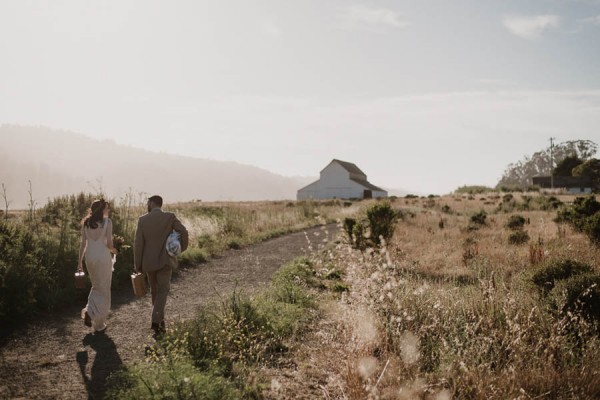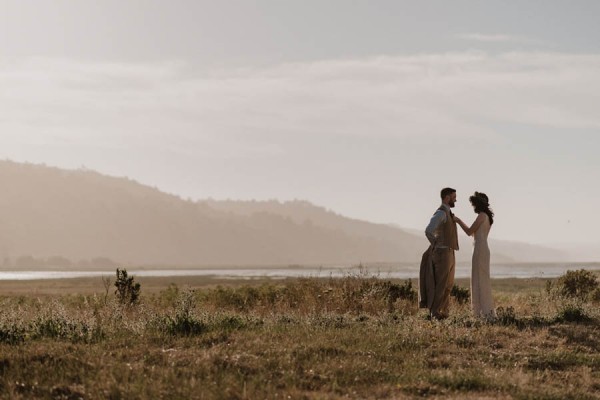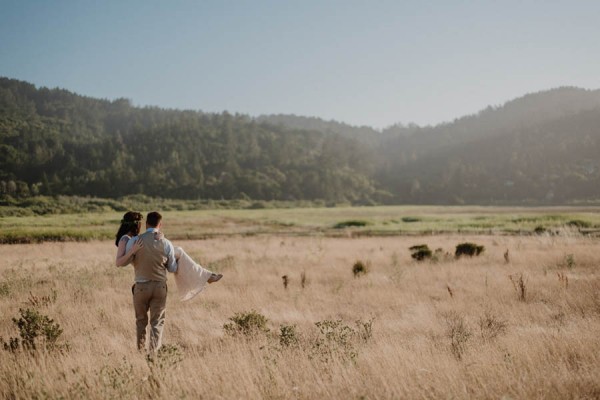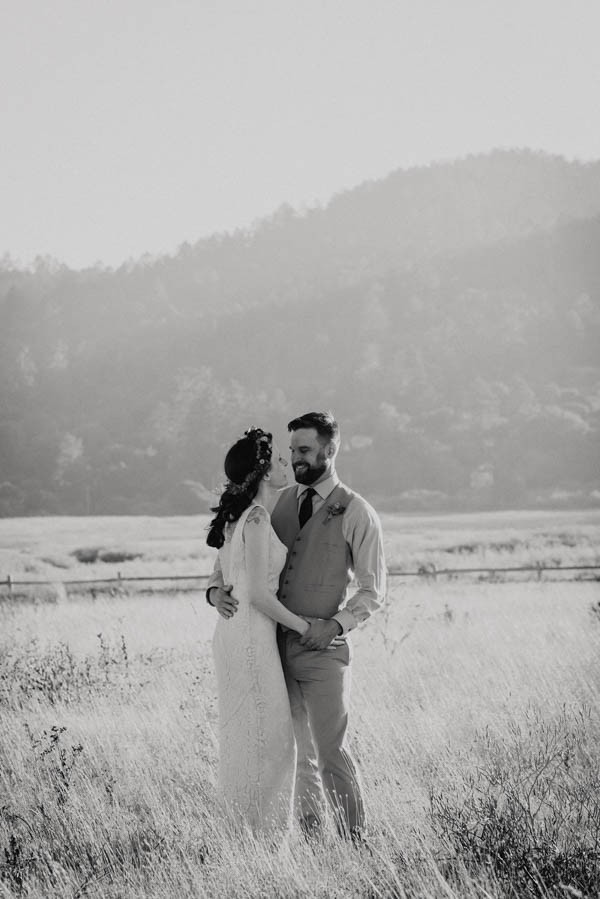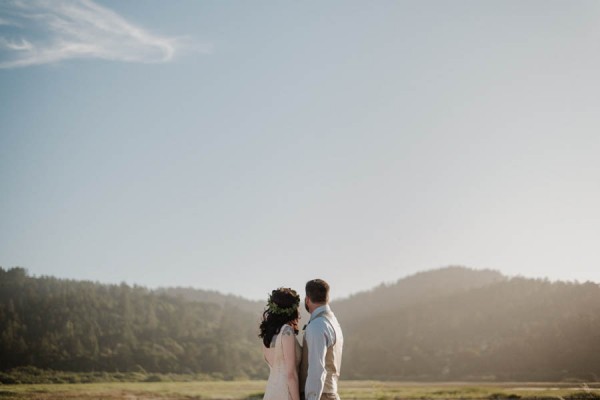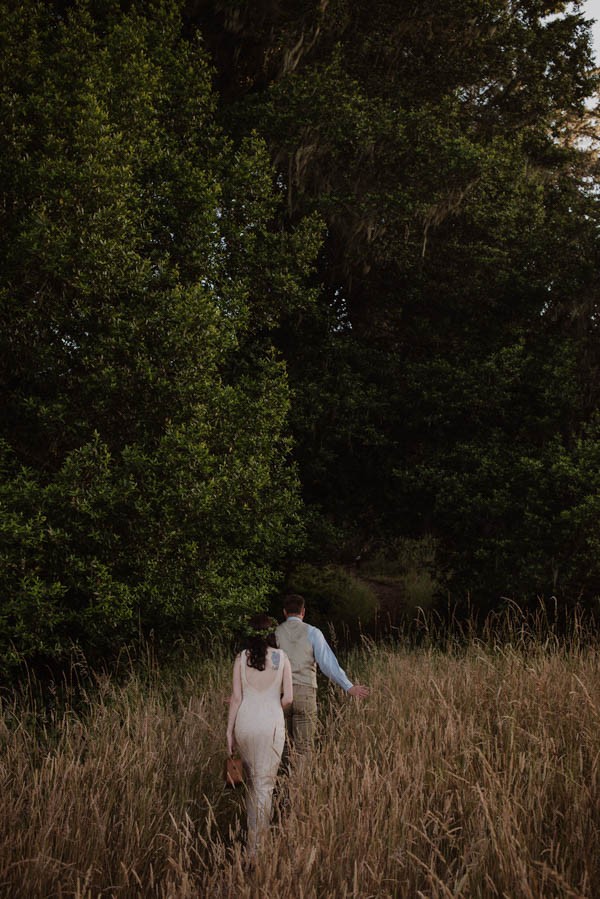 We wanted to have an adventure somewhere beautiful, far away from home, and where neither of us had been before. We did a Google search of the most beautiful places in the US and then promptly booked a trip to the Point Reyes National Seashore. We used VRBO to find a house to rent in Point Reyes Station. We found one that had beautiful gardens and a large weeping willow tree under which to exchange vows.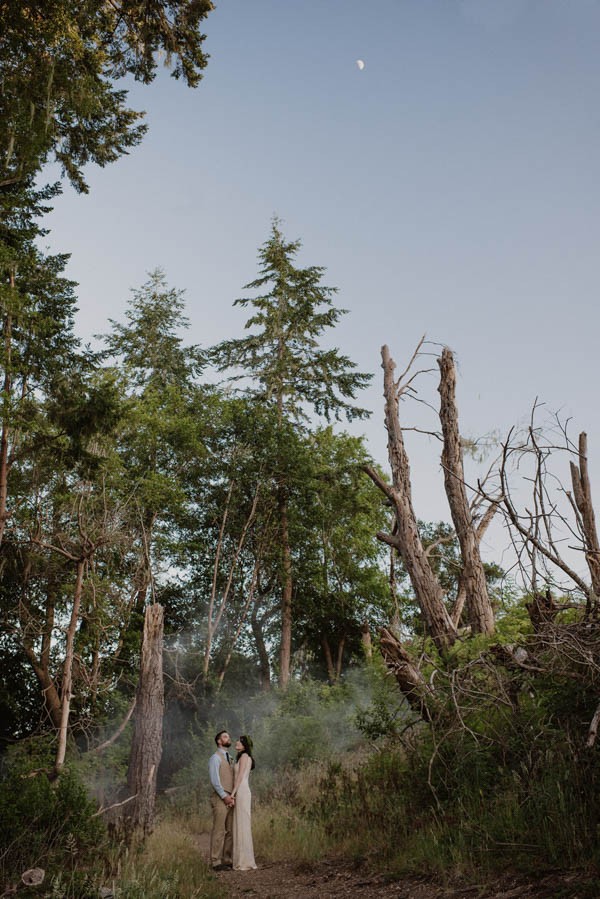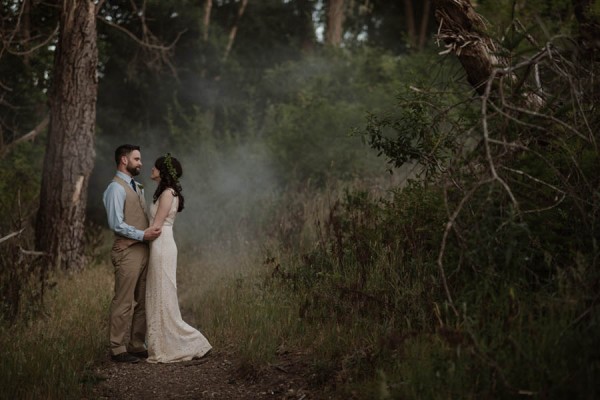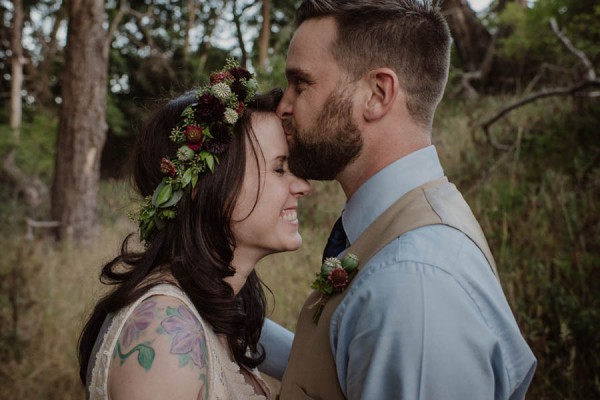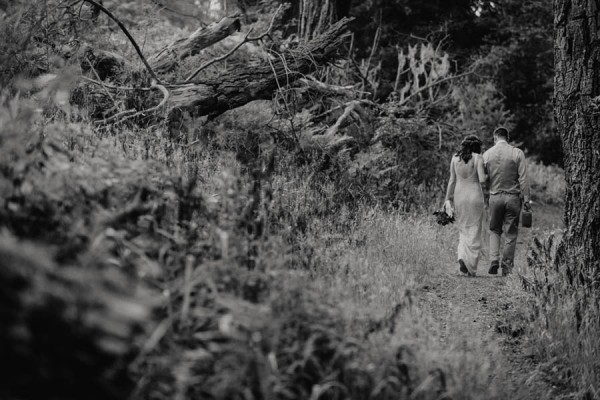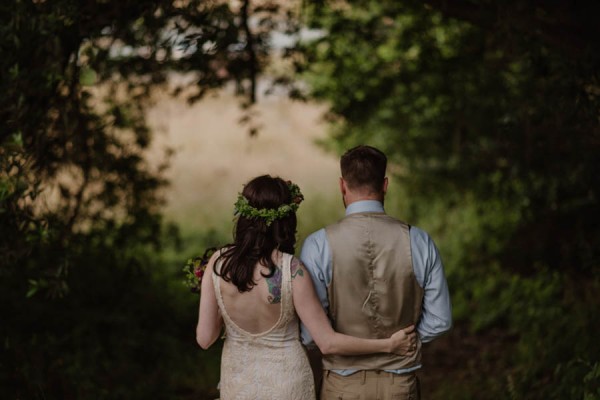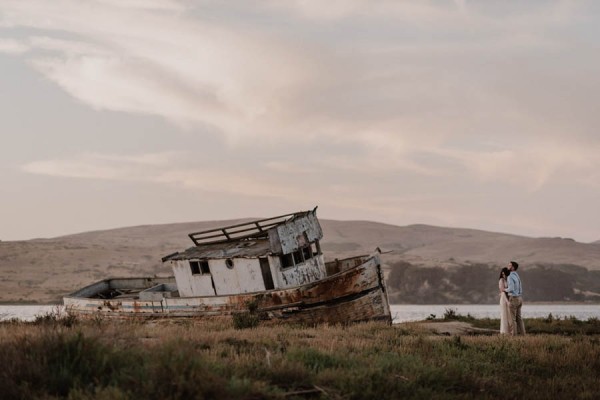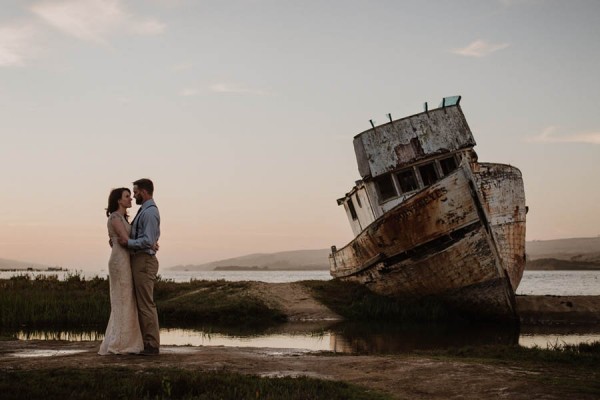 I did a LOT of photographer research before selecting Helena and Laurent. I Google image searched "Bay Area wedding photography" and noted photographers whose images caught my eye. If I came across a photographer more than once, I set up a consultation. Because the photographers would also be our only guests and witnesses, it was really important that we felt comfortable with them. As soon as I spoke with Laurent on the phone, I knew that I had found the right match. It was a delight to share our day with them and they were the perfect witnesses to our commitment, both as people and as photographers. Their images capture our day exactly as we remember it.. every feeling, every touch, and every smile. (We think they had a lot of fun, too!)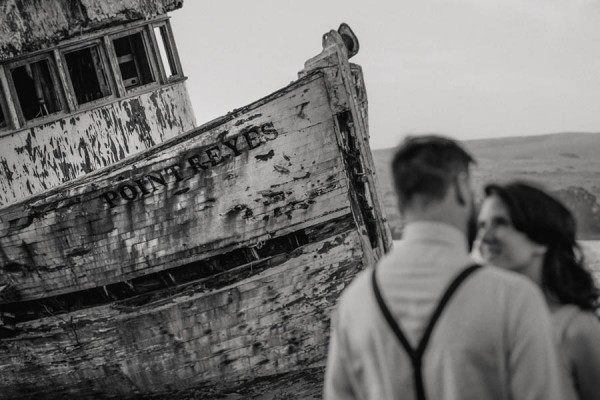 Congratulations to Michelle and Grahame on celebrating their California elopement in Point Reyes! For more from Helena and Laurent, be sure to check out Kate and Micah's California hipster wedding at Sunnyside Conservatory.