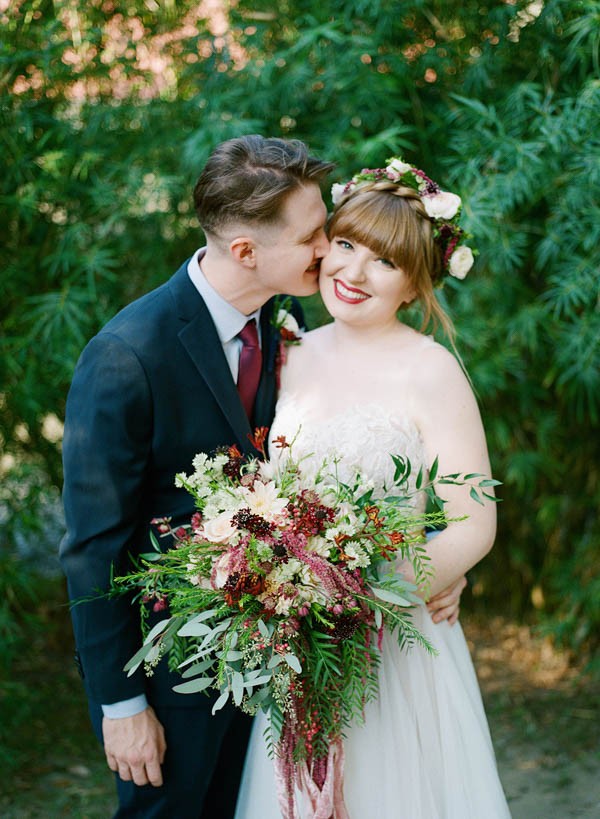 Gabrielle and Brock's love of Florence and the Machine and their music can be found throughout their Louisiana wedding. The celebration took place at La Provence where the bride walked down the aisle to How Big, How Blue, How Beautiful in her Love Marley gown and Florence-esque milkmaid braids. Brock couldn't keep his eyes off his gal as they exchanged vows in the restaurant's courtyard, and photographer Maile Lani's captures of their walk back down the aisle to You've Got the Love will fill your heart with joy. The newlyweds and their were treated to veal daube, La Provence's specialty, and a tower of pink and green macarons for dessert. We have to say, we're pretty sure the entire wedding has Flo's stamp of approval!
The Couple:
Gabrielle and Brock
The Wedding:
La Provence, Lacombe, Louisiana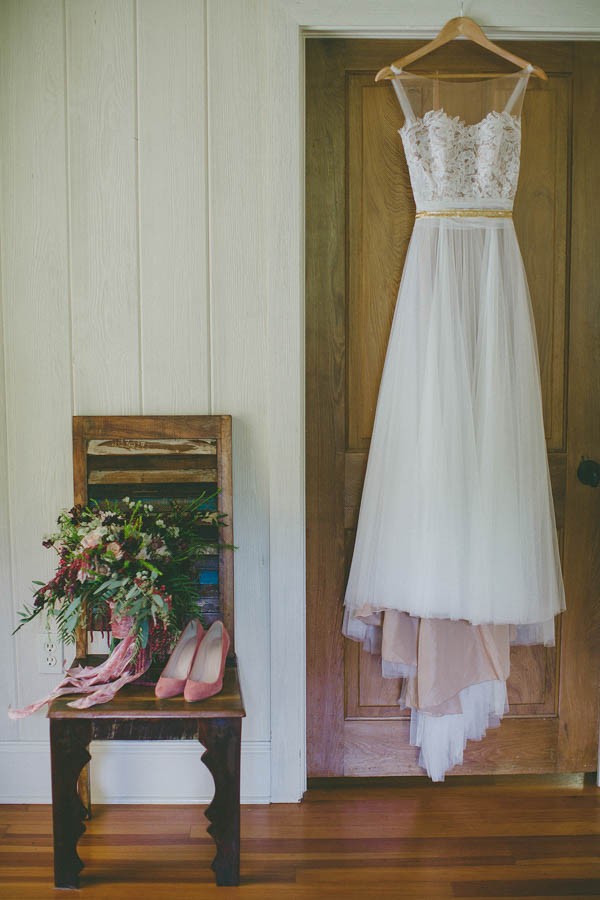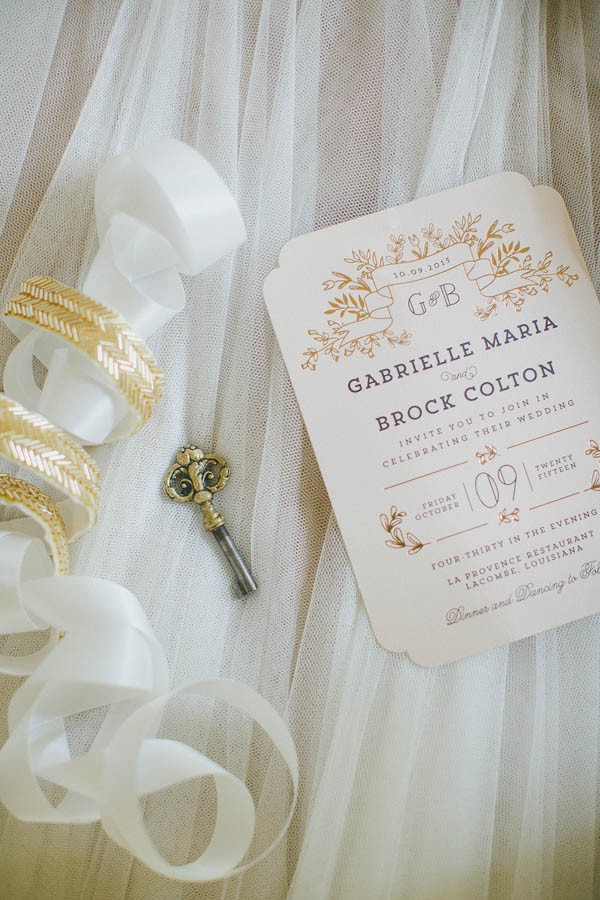 Without a doubt, we wanted our wedding day to feel intimate, present and romantic. By focusing on each other and our relationship, the important things rose to the surface naturally. This included writing our own ceremony and vows, providing our guests with an amazing farm to table dinner, and investing in our photographer to immortalize the day.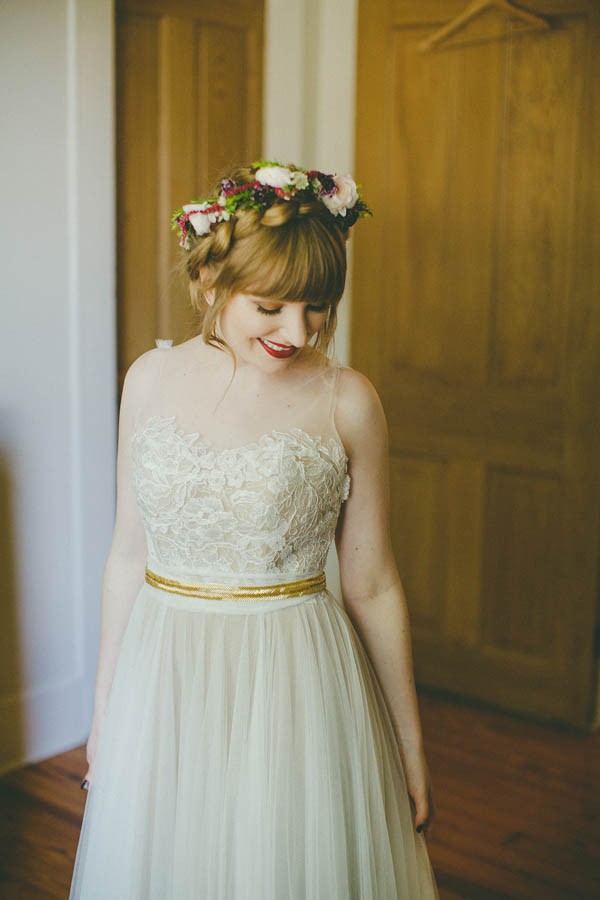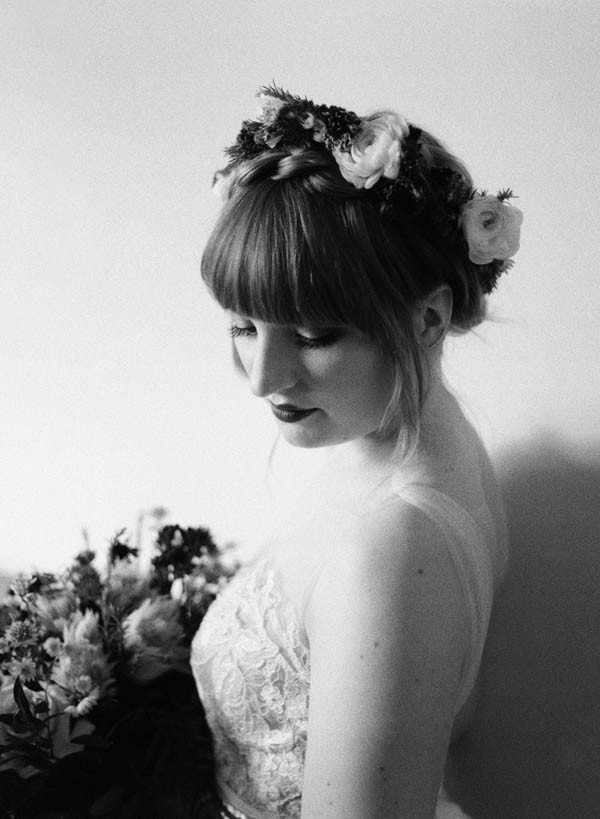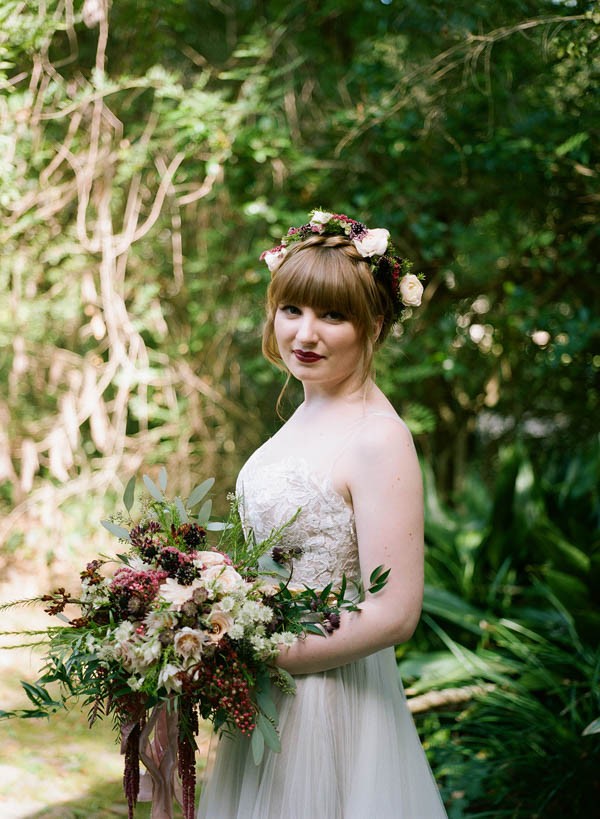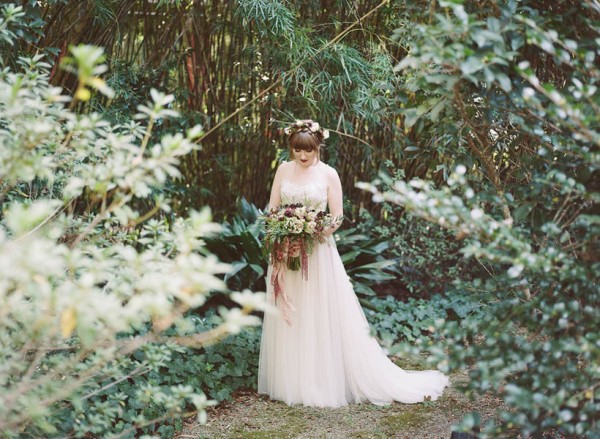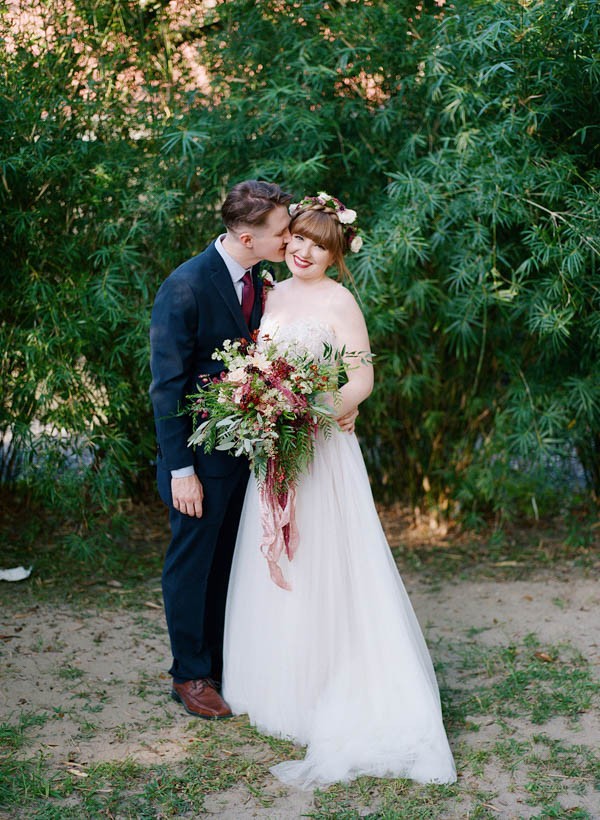 There were two parts of the day that will forever be burned in my mind. First, during Brock and I's first look, I was waiting at the restaurant entrance while Brock was directed my way. He ended up taking the wrong route and while myself and the photographer are distracted I hear a voice behind me say, "Hello." The photo op was completely ruined but, honestly, we couldn't care less. Seeing my soon to be husband for the first time that day was surreal and took my breath away.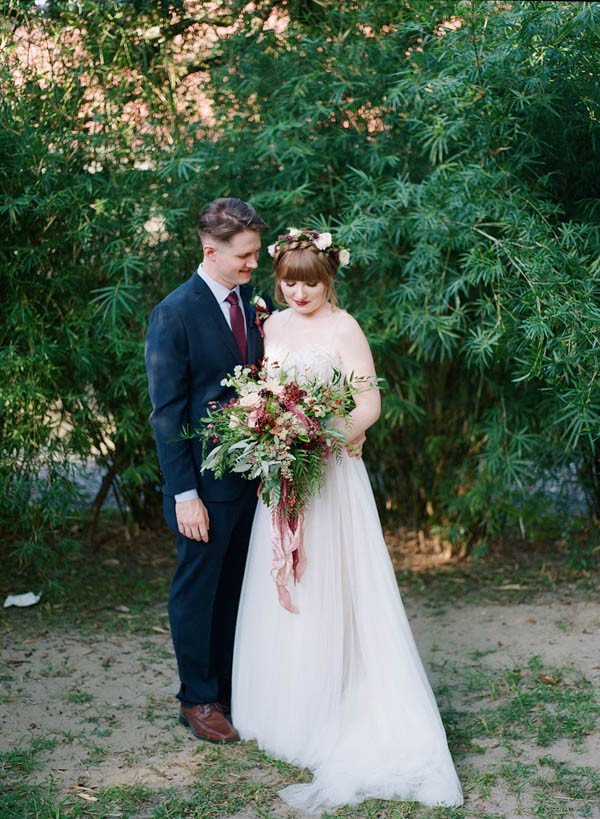 The absolute most memorable part of the day? Hands down, the vows. The air was so emotionally charged and raw, I have never felt so present in my body and overwhelmed with love and joy.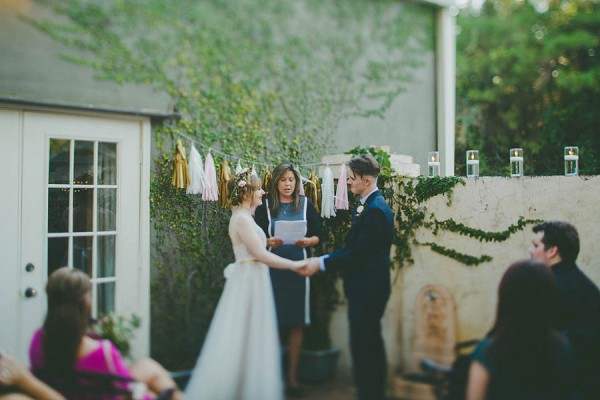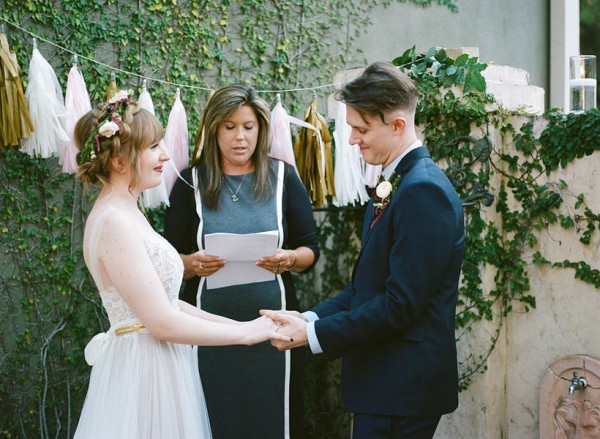 Florence + the Machine has had an almost spiritual influence on our relationship and we knew that incorporating their music in our wedding was necessary. We chose How Big, How Blue, How Beautiful for our processional which is overwhelming and profound. For our recessional, we wanted a feeling of pure joy and celebration so chose You've Got the Love.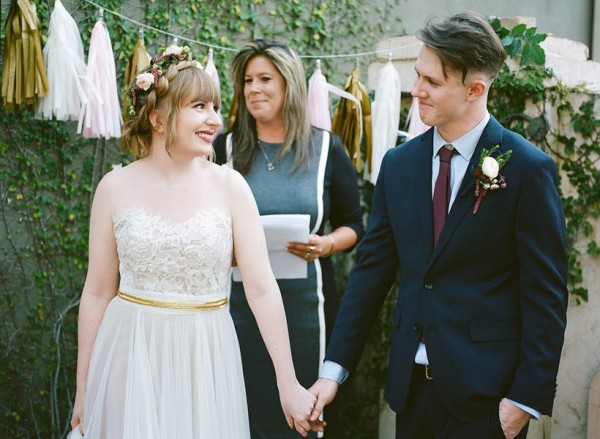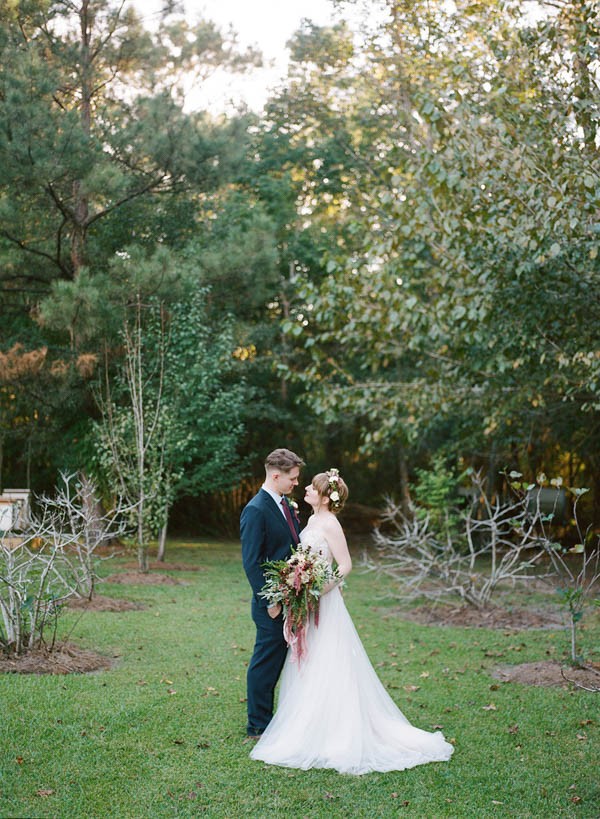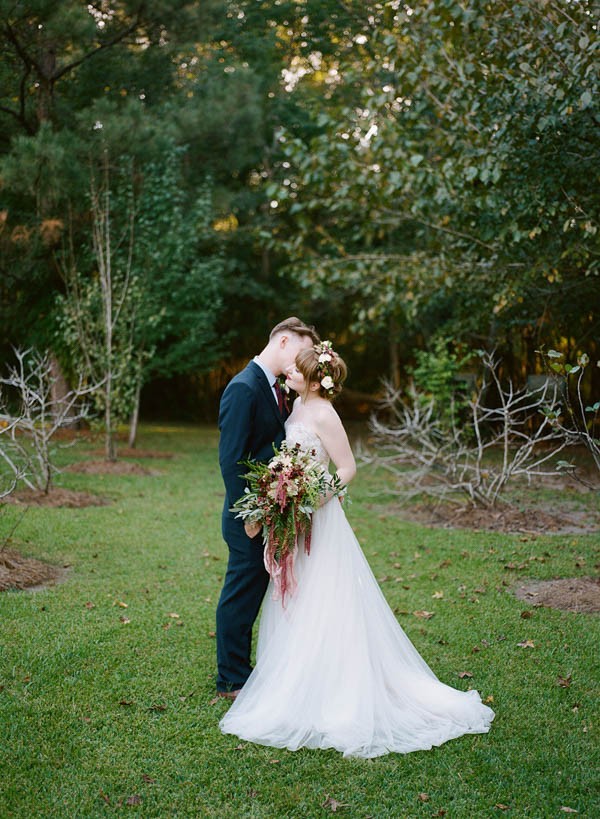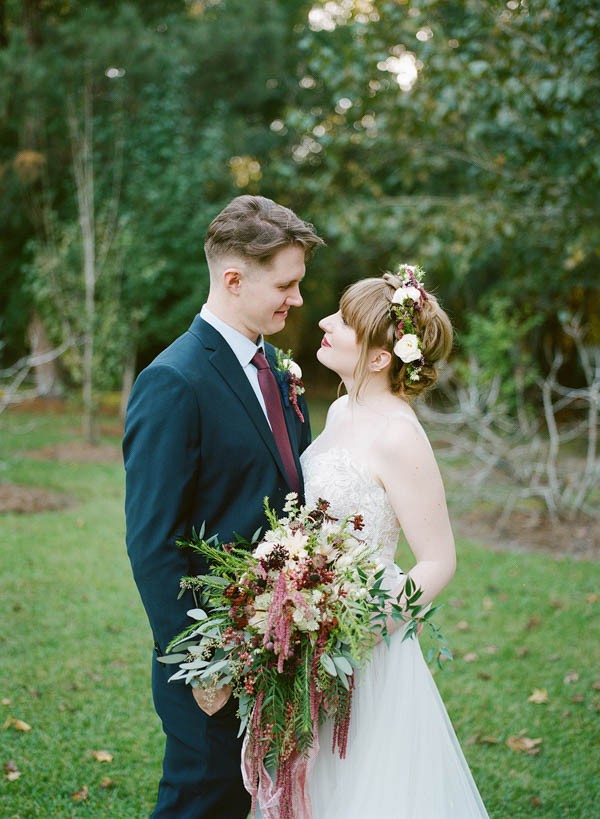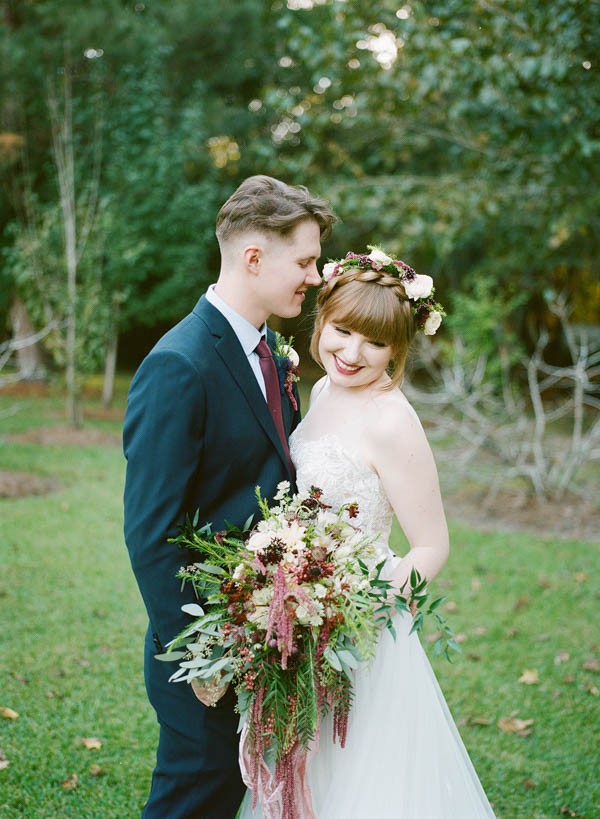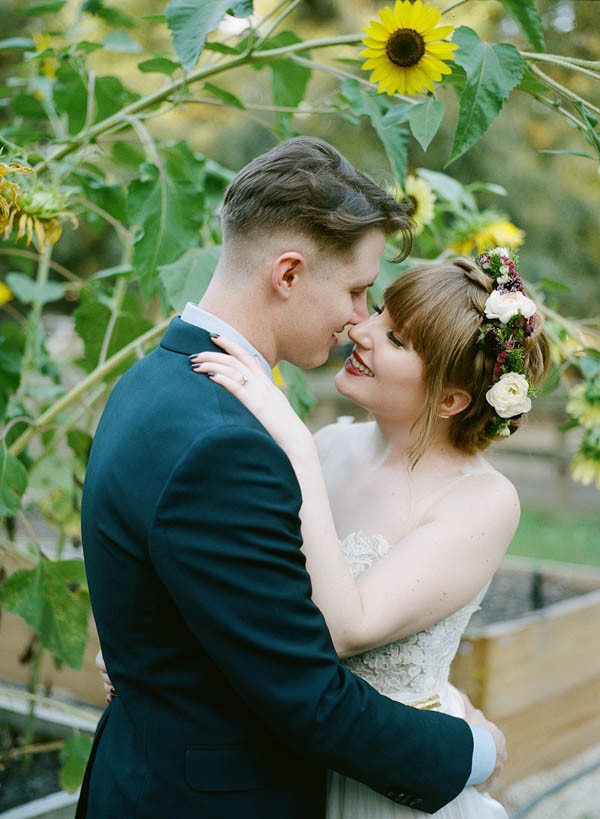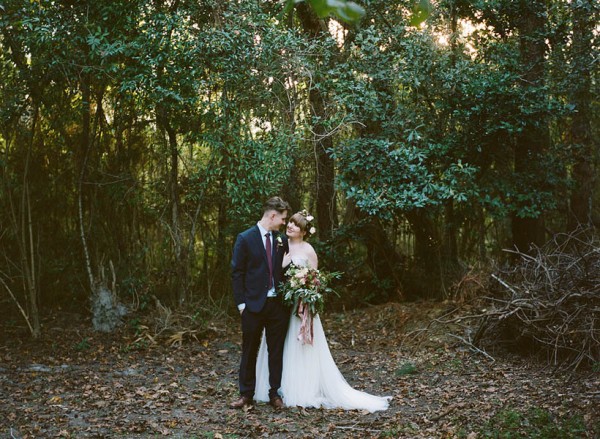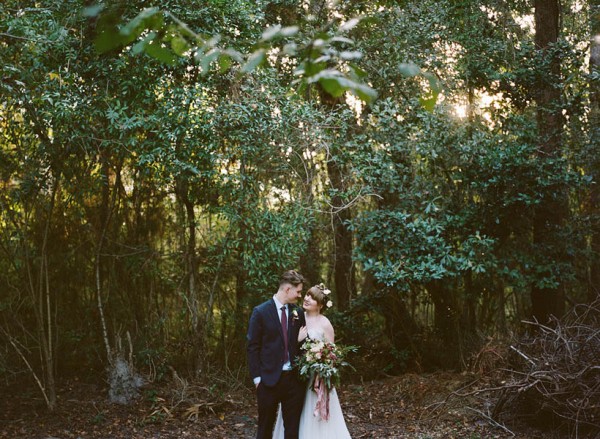 Our photographer was an absolute dream to work with! Maile is a very good friend of mine and she eased any nerves I may have had with her open and energetic personality. She also knows of my love of film photography and used her trusty Hasselblad to give us some truly one of a kind photographs. We felt that investing in a quality photographer for our wedding was paramount and Maile definitely delivered with photos that we will cherish forever.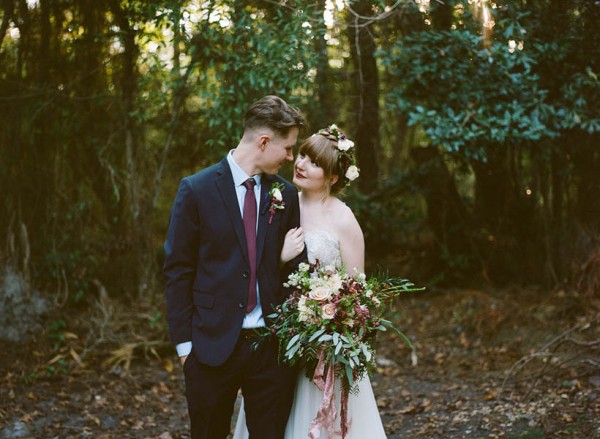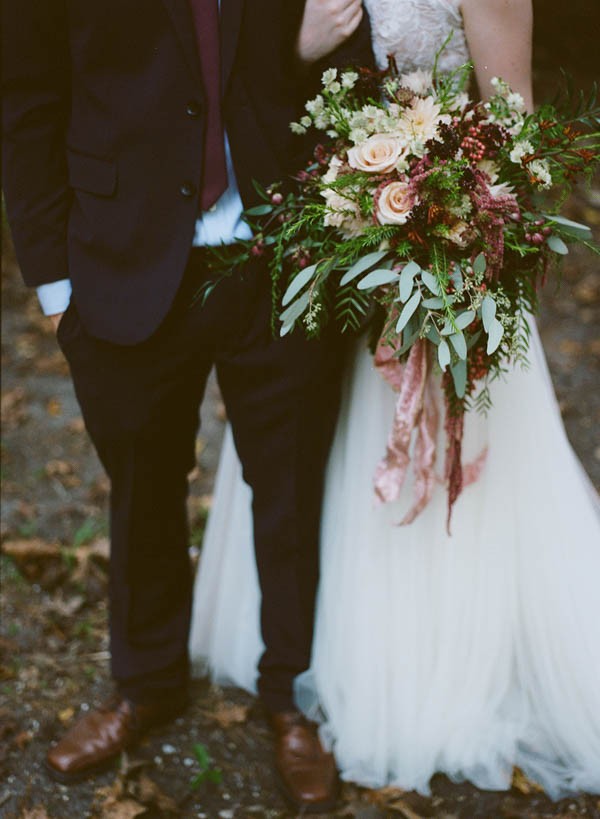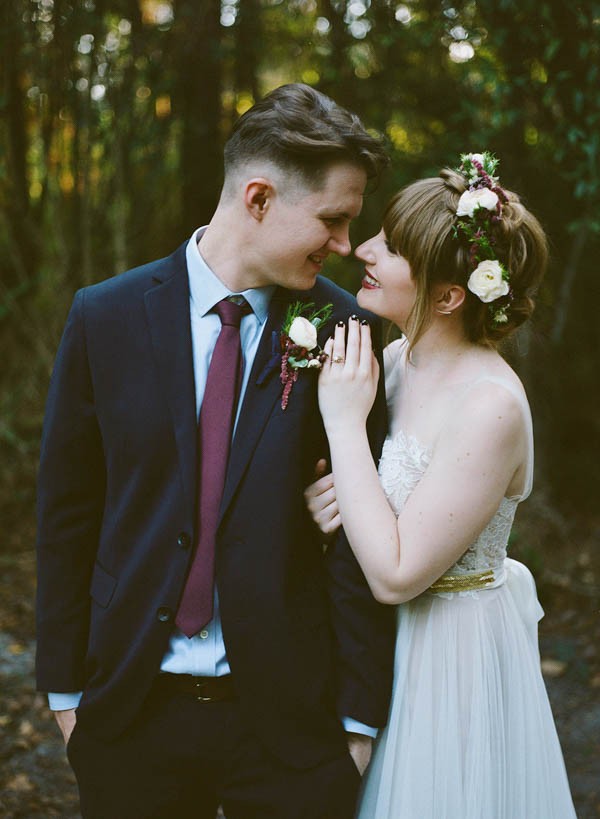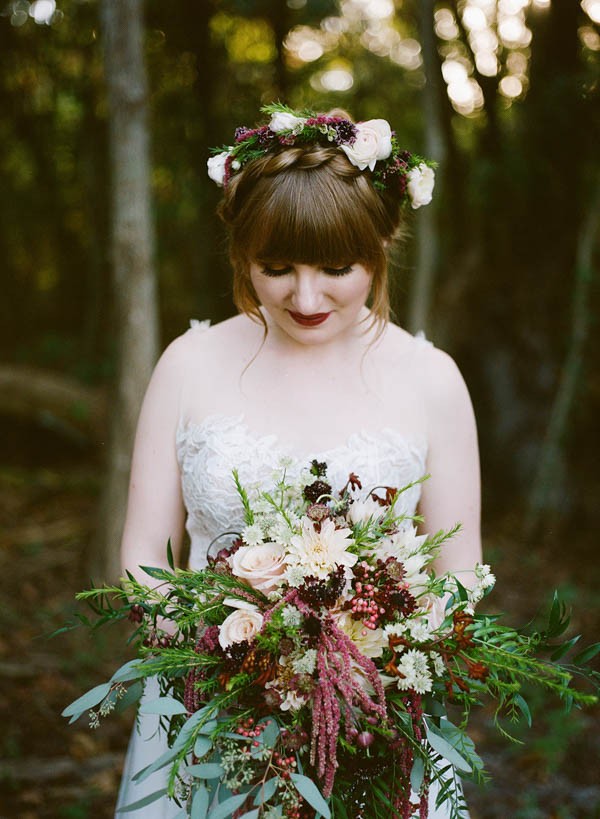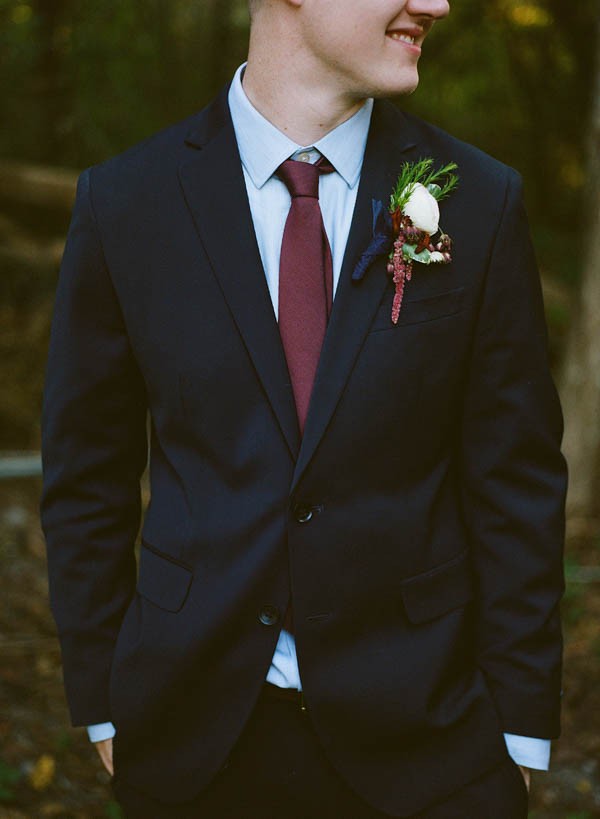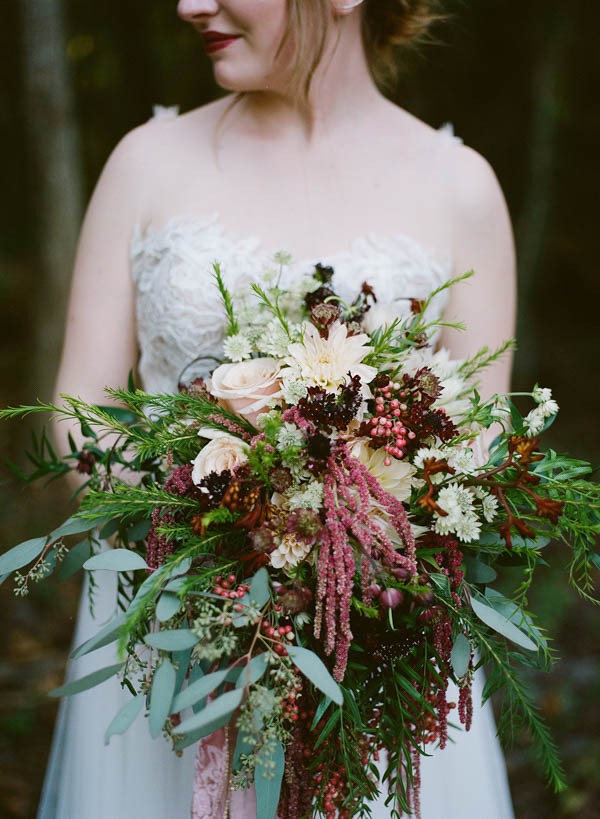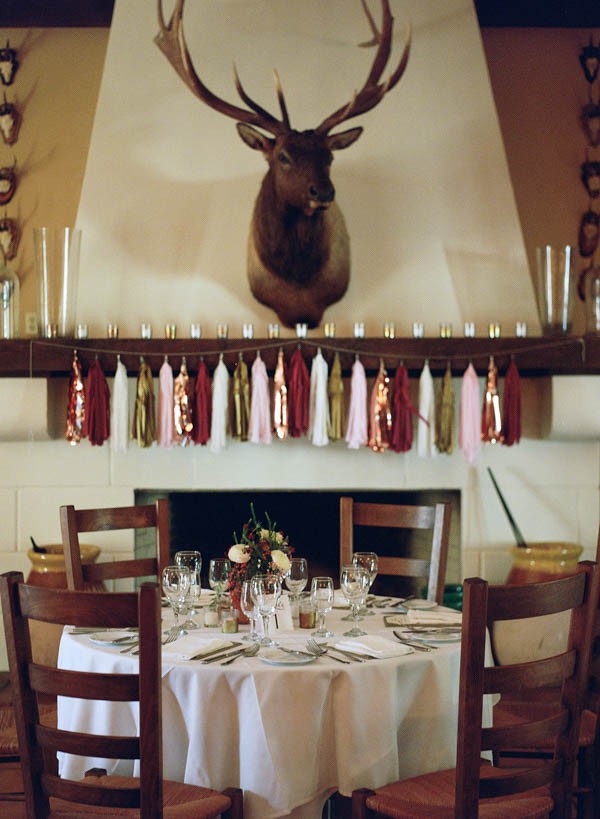 We knew we wanted to choose a venue with outstanding food for our sit down dinner reception and La Provence was the perfect choice as it is also where we got engaged. It's incredibly intimate and romantic and the French farm to table menu was sublime. Guests are still talking about the Veal Daube!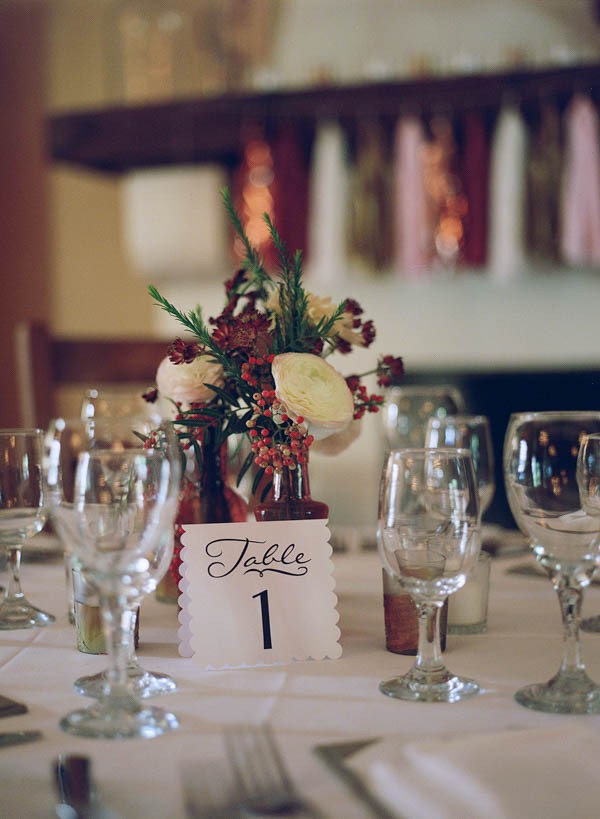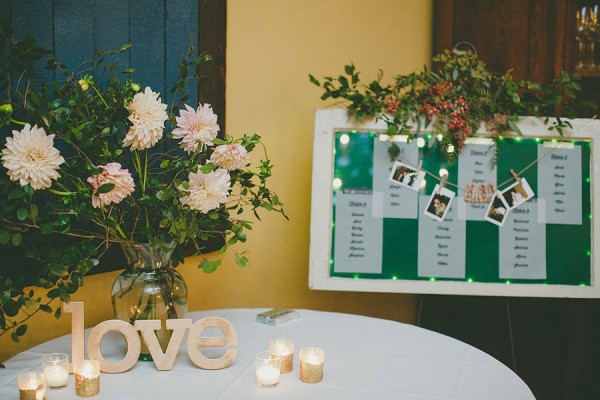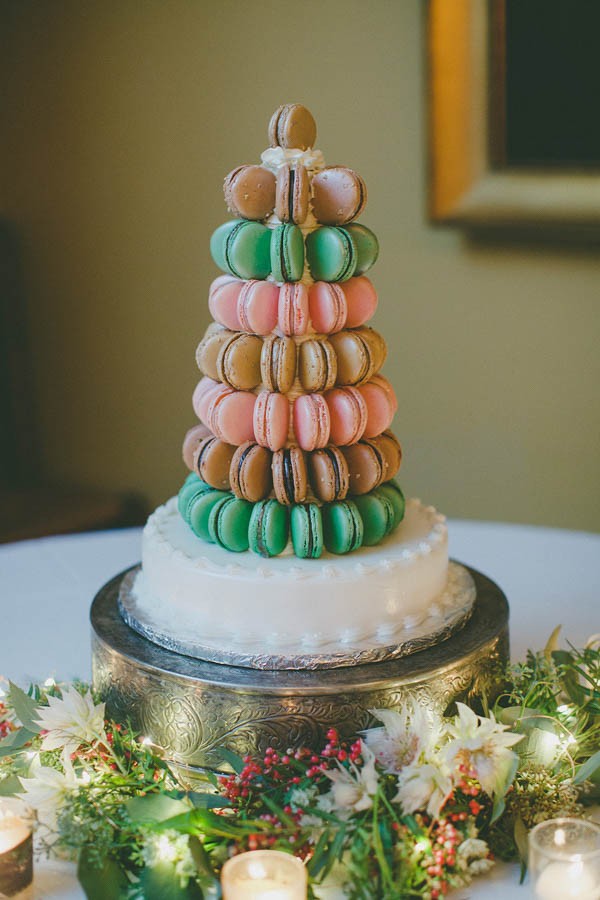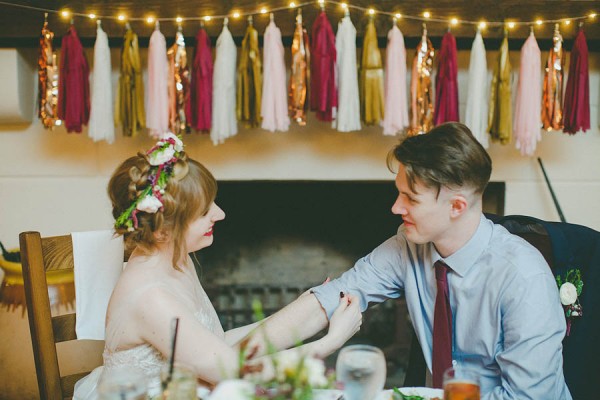 Congratulations to Gabrielle and Brock on their Louisiana wedding! For more from Maile Lani Photography, be sure to check out Ashlea and Brad's sentimental DIY wedding at Wadsworth Homestead.