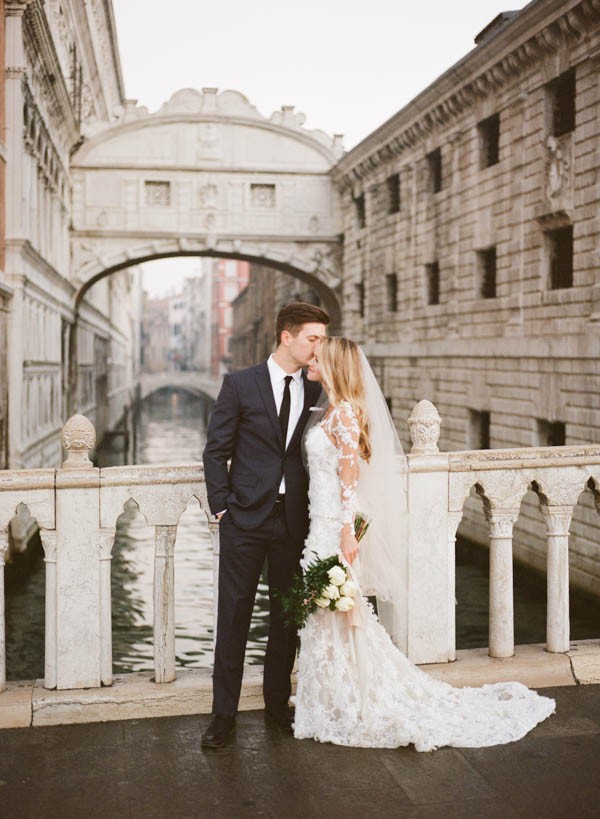 The Pronovias gown Cetera wore through the streets of Venice as she said "I do" to Adam may just be the pretties thing we'll see this week, if not ever. The gown's delicate train, three-dimensional floral details, and demure illusion back gave Venice a run for its money in a contest between which was more beautiful. The couple decided on a destination elopement to honor their relationship intimately, as they spend much of their time traveling and visiting family around the world. Archetype Studio Inc masterfully captured the sweetness of Cetera and Adam's intimacy and the quiet morning before Venice awoke, as the pair walked hand in hand through the damp Saint Marks Square.
The Couple:
Cetera and Adam
The Wedding:
Venice, Italy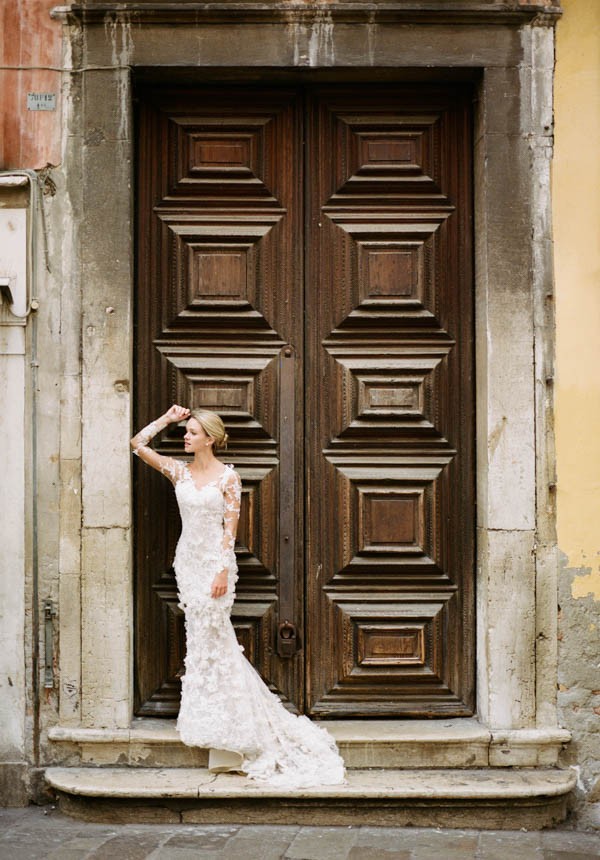 When I began looking for wedding dresses I wanted something that was timeless but still me. I love fashion, but did not want a dress that my kids would look at and say "Mom what where you thinking?" So for me, this dress was current, and yet elegant. As far as accessories, I wanted to keep everything simple, nothing to take away from the dress. I loved that I wore my hair down because that is what I look like everyday; even though the wind was blowing and my curls fell out, I loved the realness that the end product actually revealed.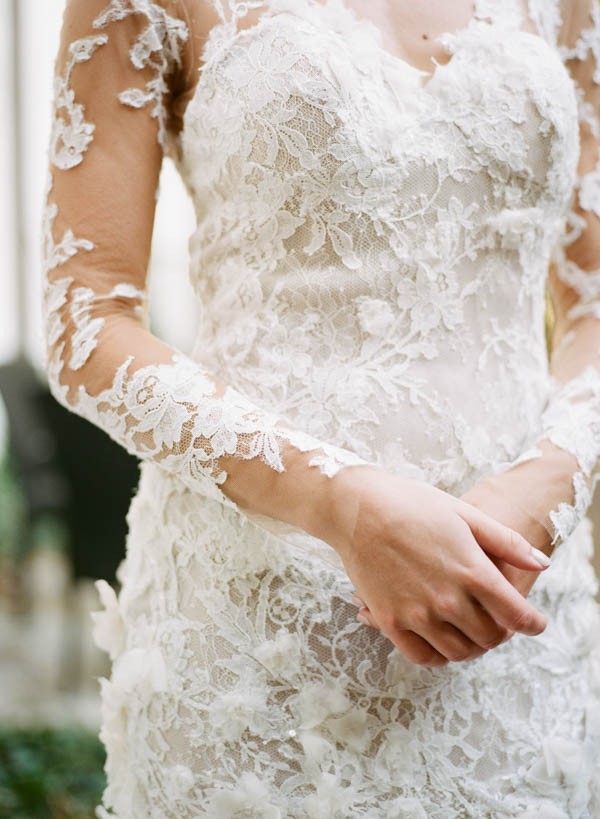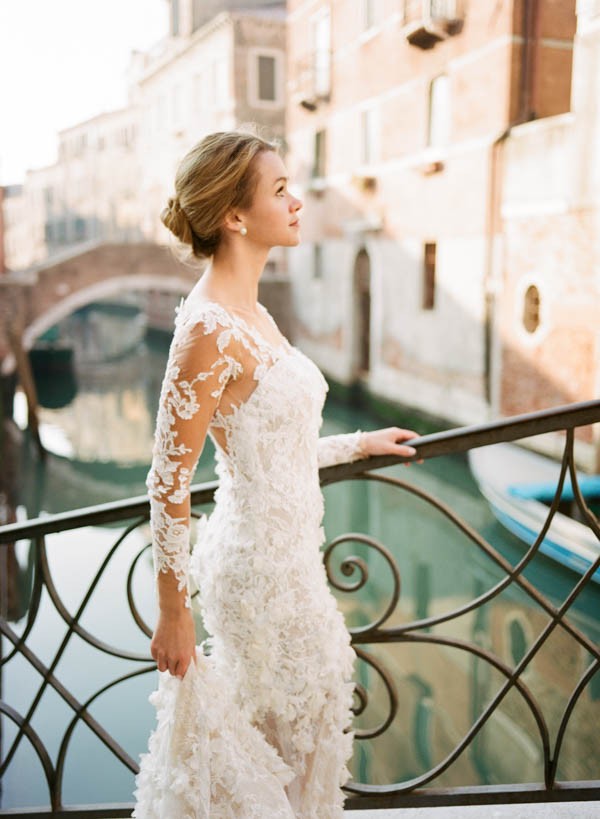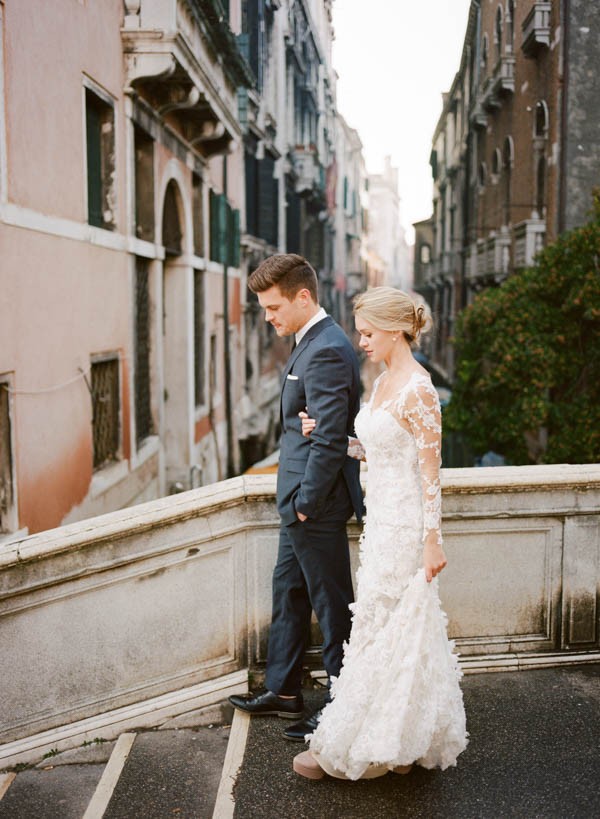 It was most important that our day be about us. Being that we are from different sides of the world, we travel a lot to see our families. We are both family-oriented and love spending time with our families, but for our big day we wanted it to be very intimate and in some place neither of us had ever visited. After throwing around a few locations in Europe, Venice was the best fit for us. It was unique, beautiful and something different from a traditional elopement destination.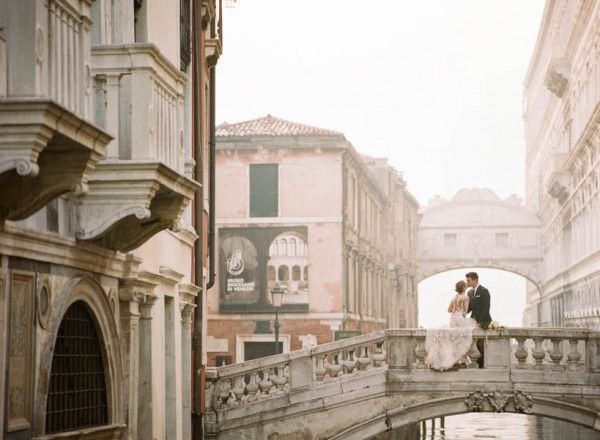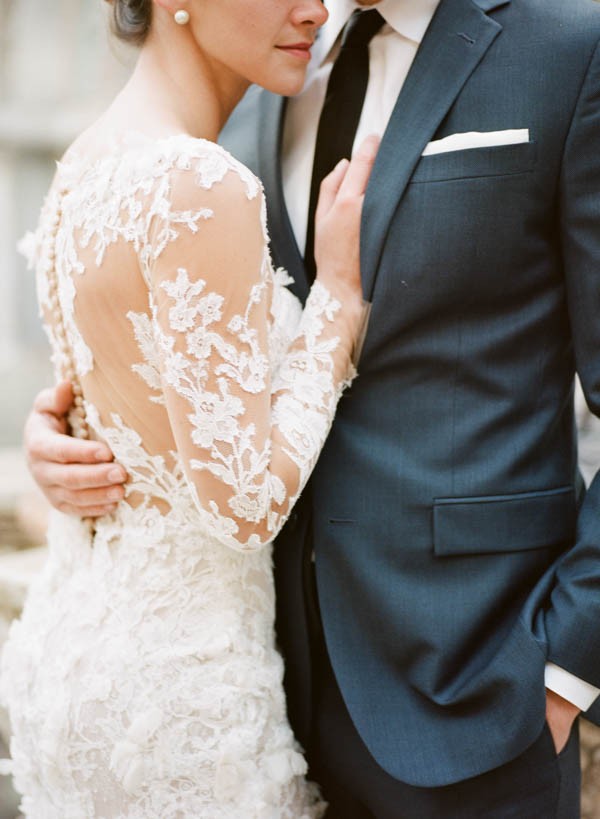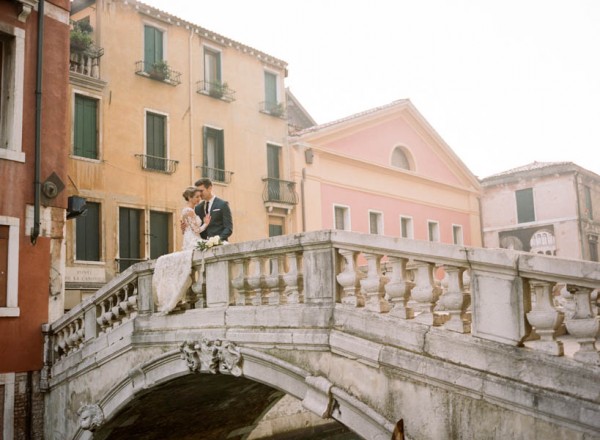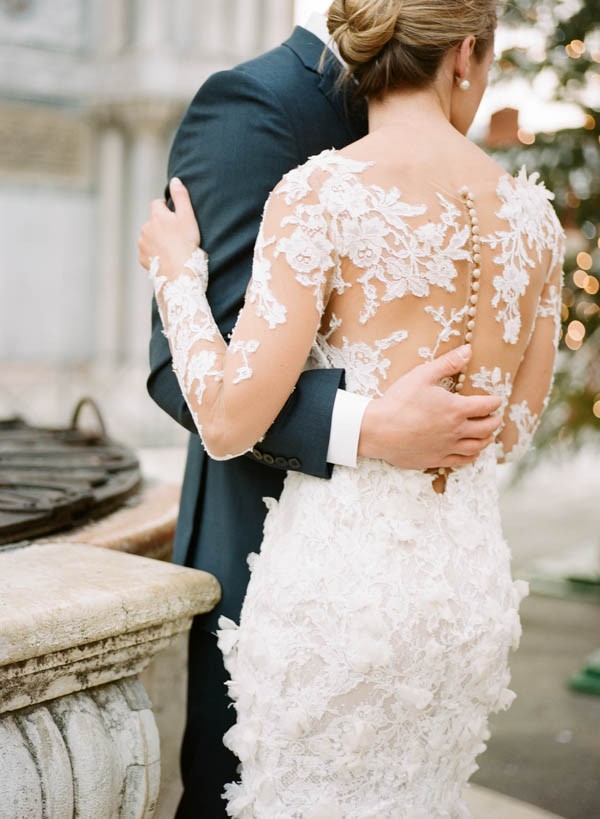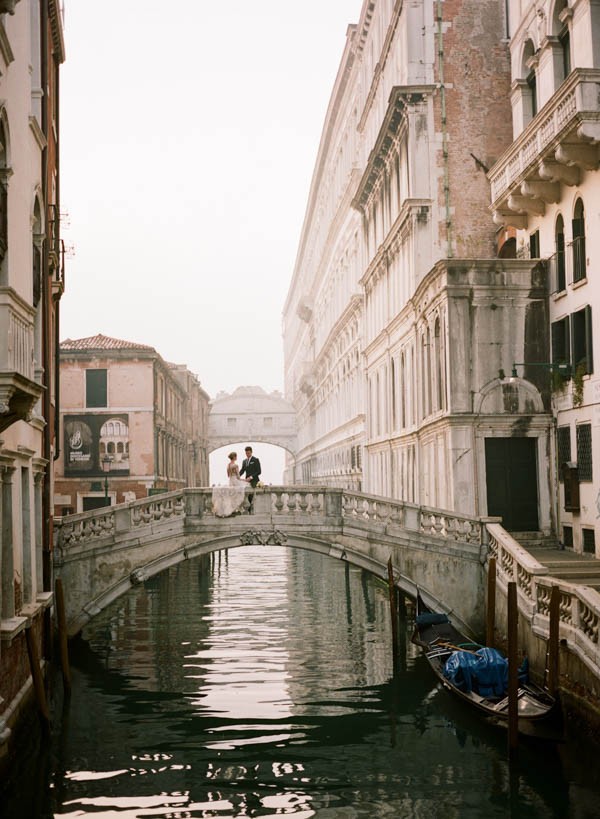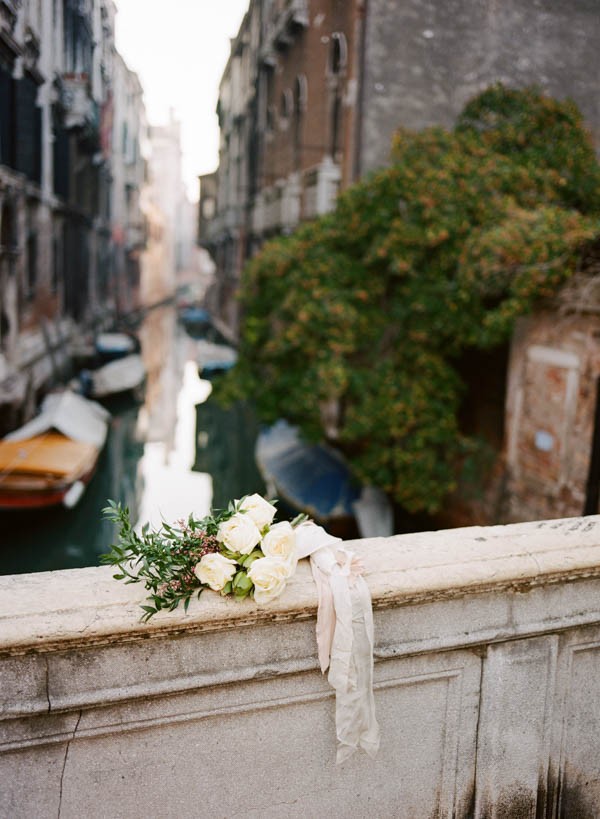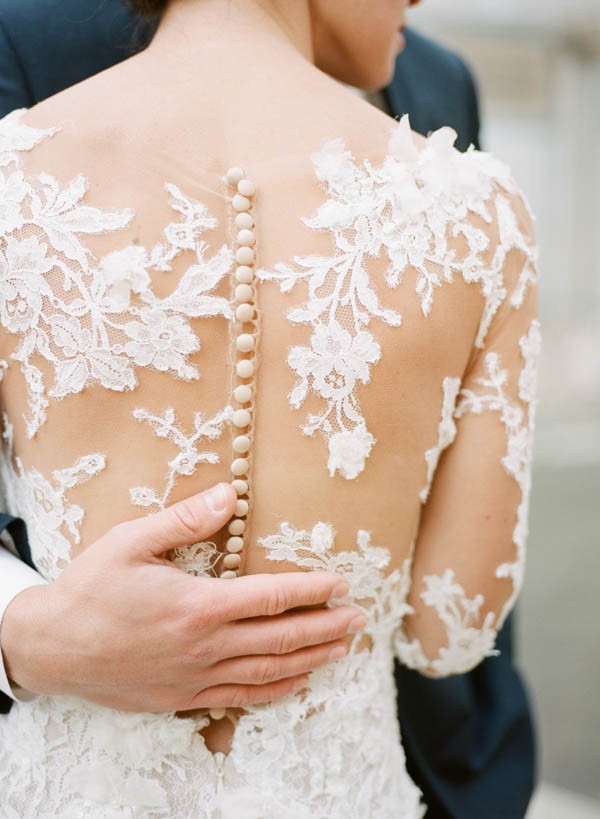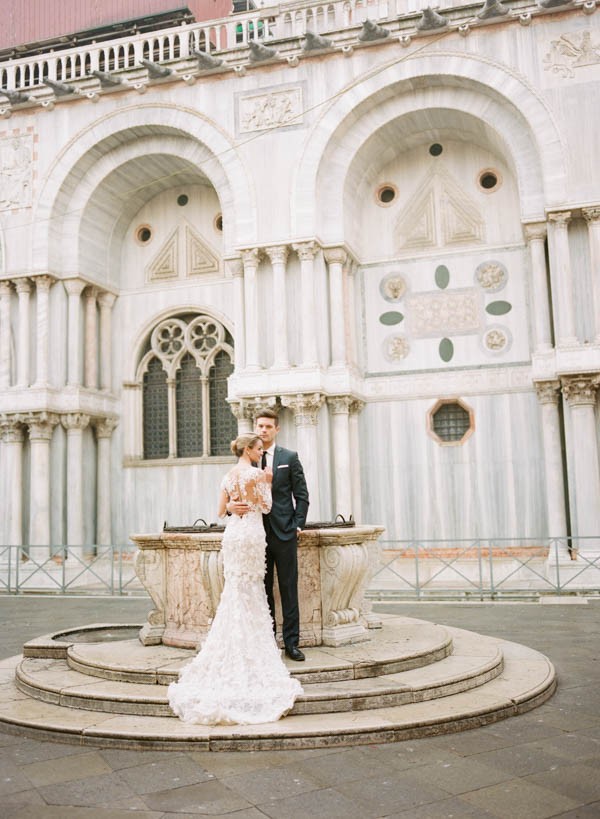 The most memorable part was walking to Saint Marks Square. Venice is the most unique and awe-inspiring place we have ever been. The walk through the narrow hall ways, the picturesque balconies and the bakeries that were unfortunately not open at that time in the morning, but looked scrumptious, are just a few things to name. Every corner is picture perfect in Venice; we could not have picked a better backdrop for our special day.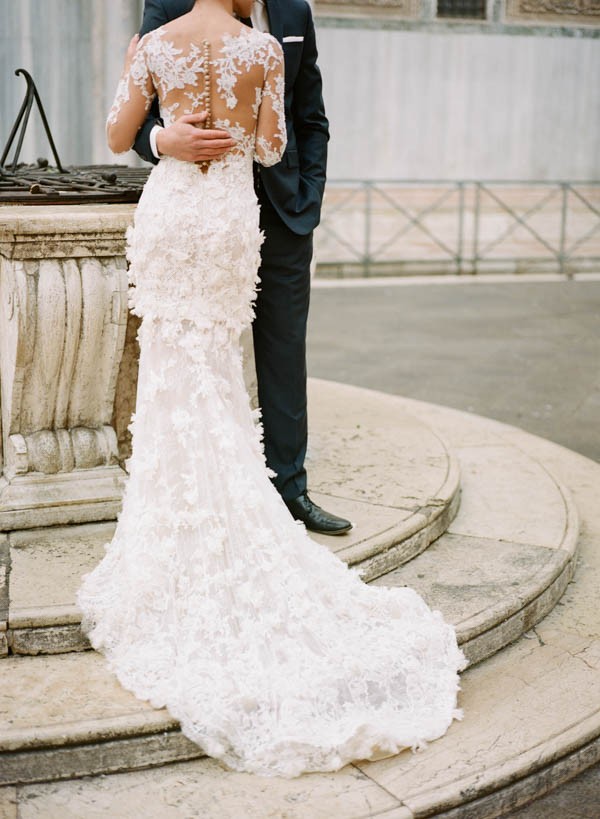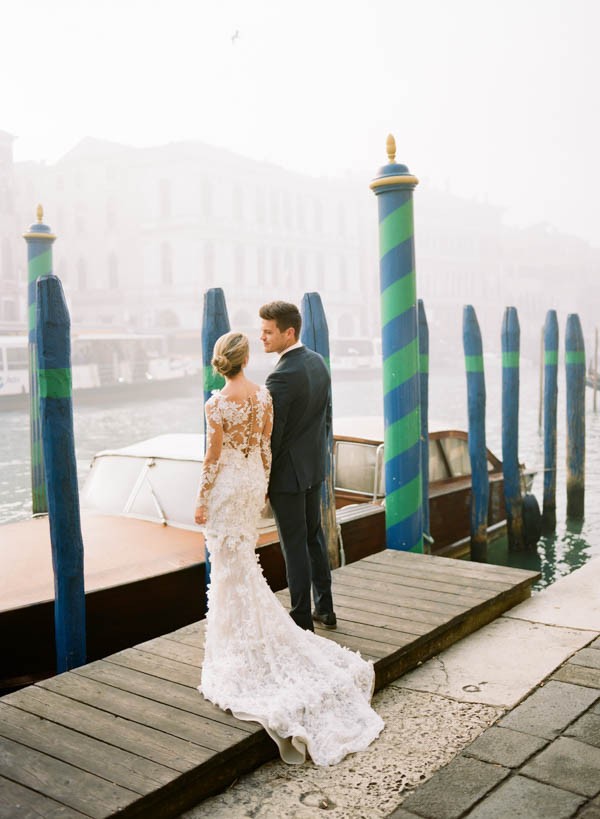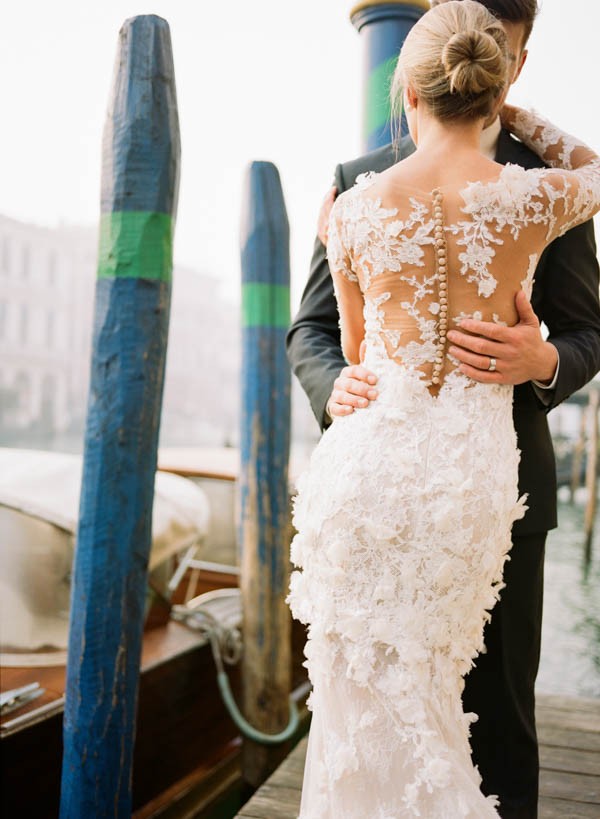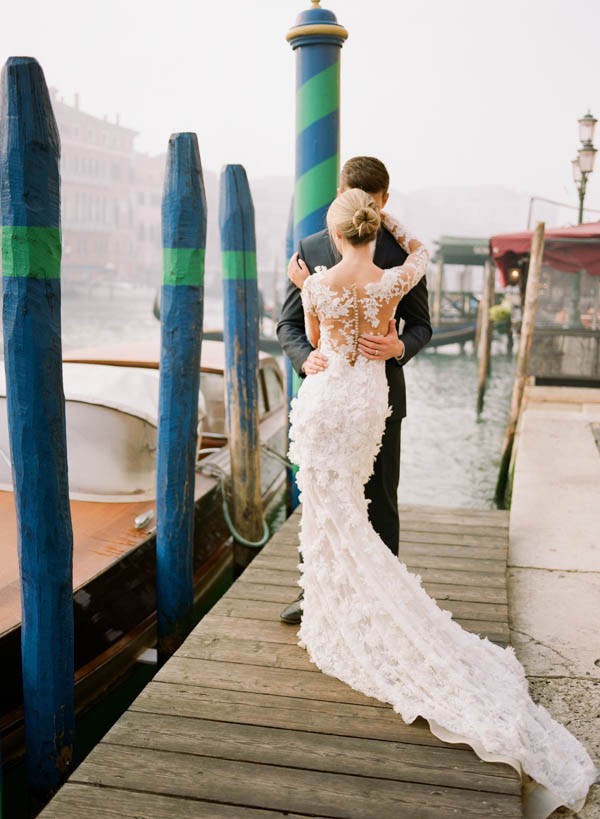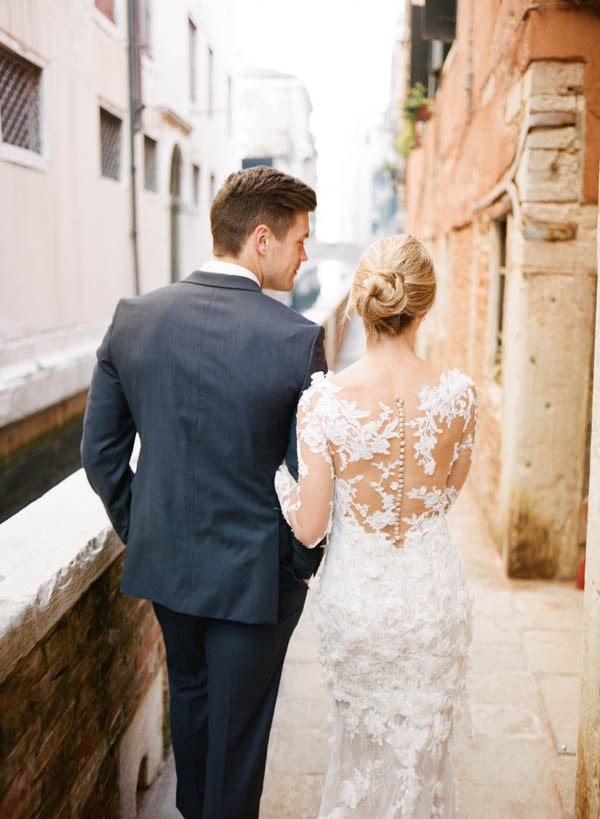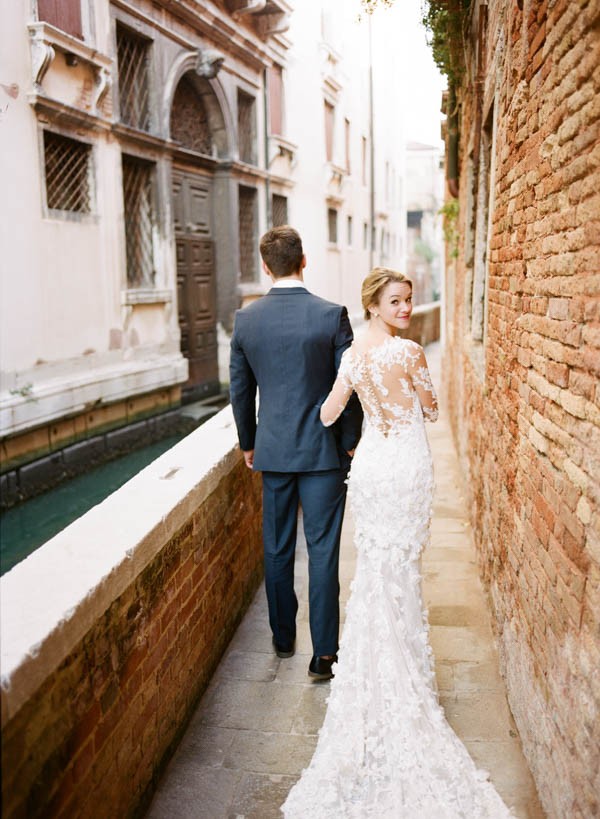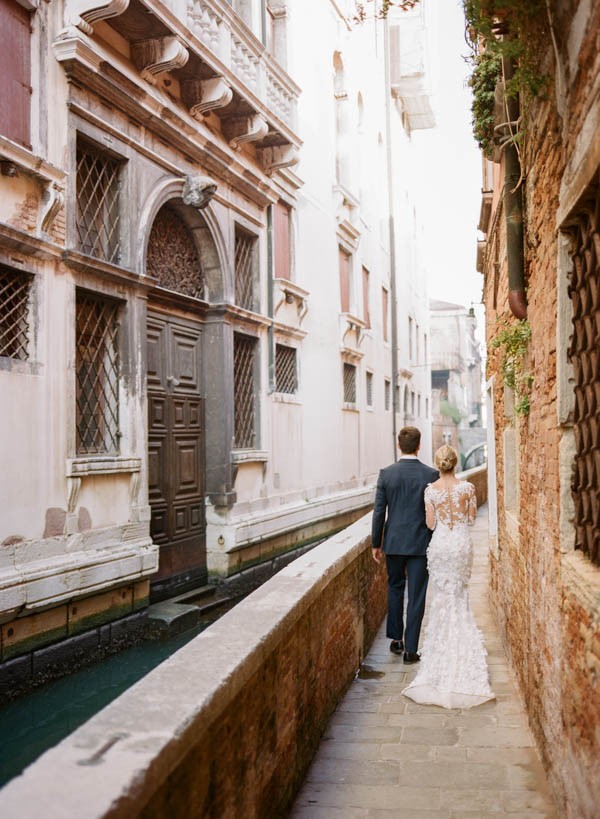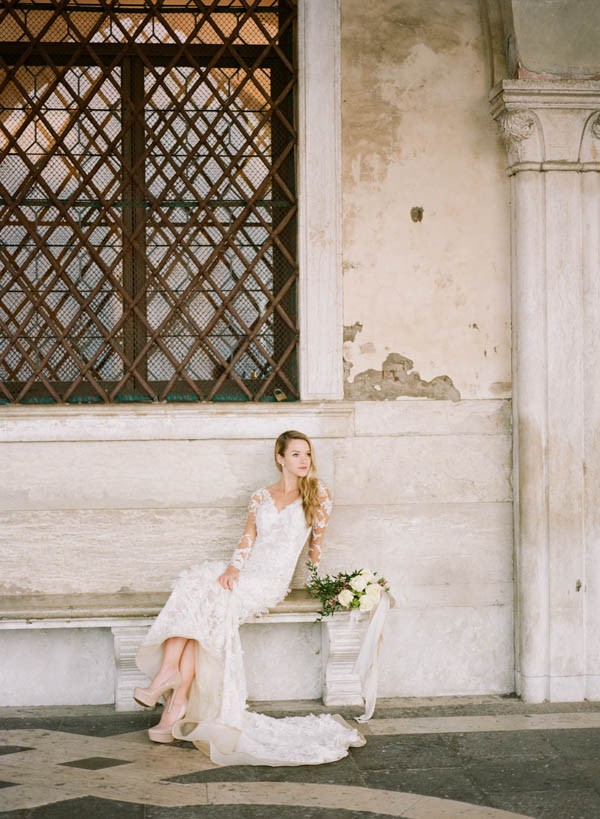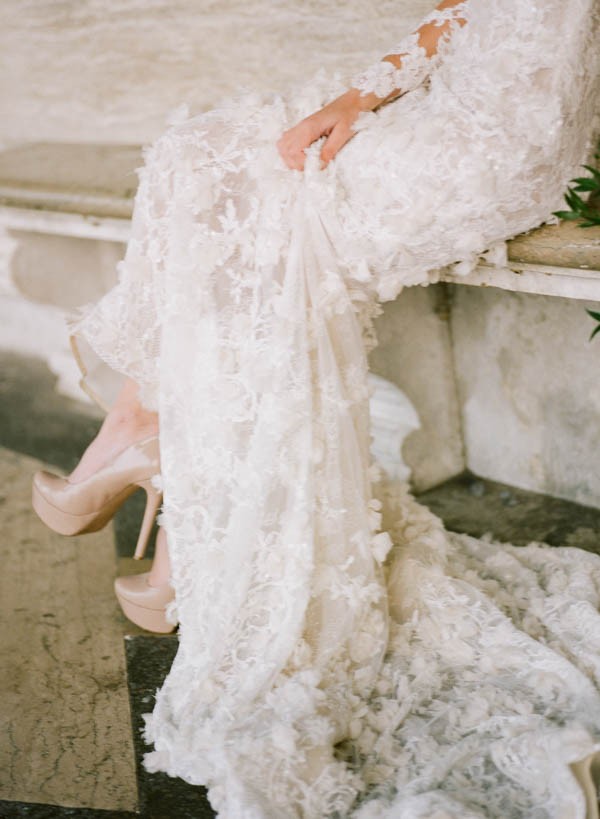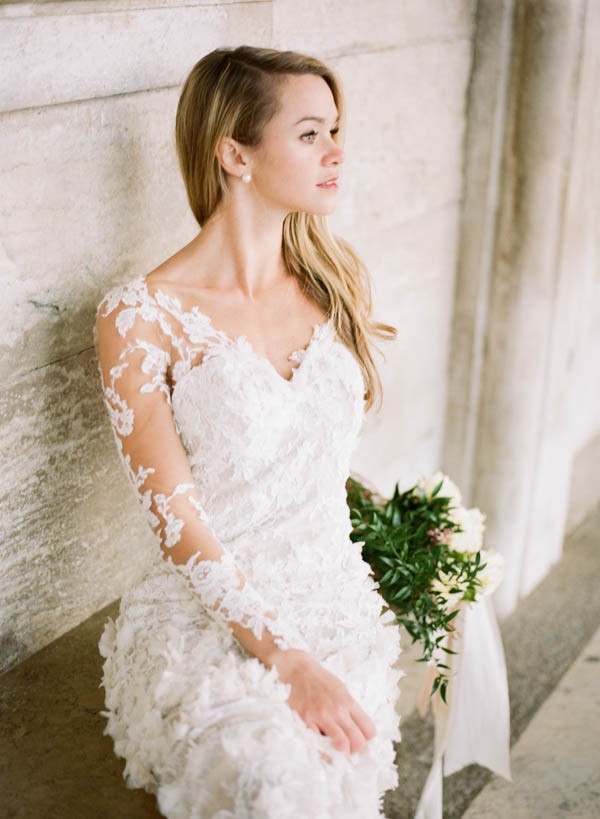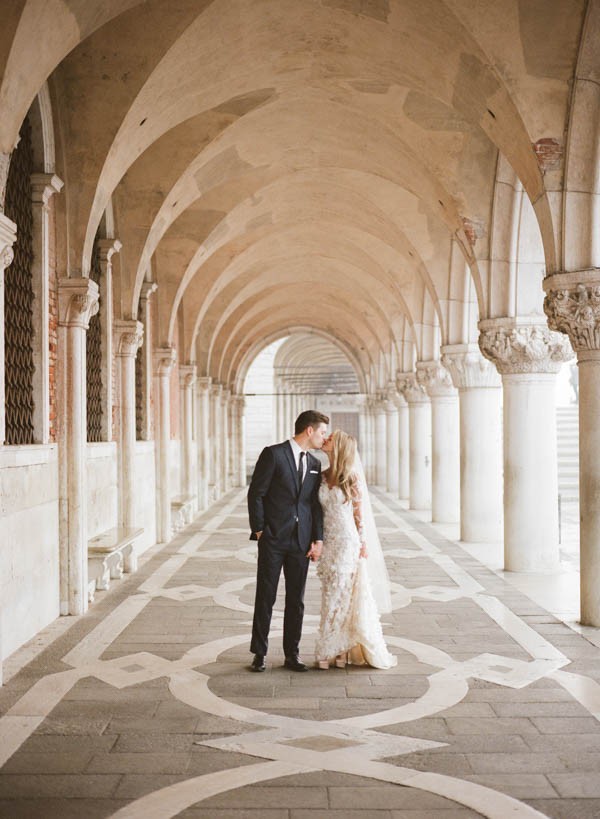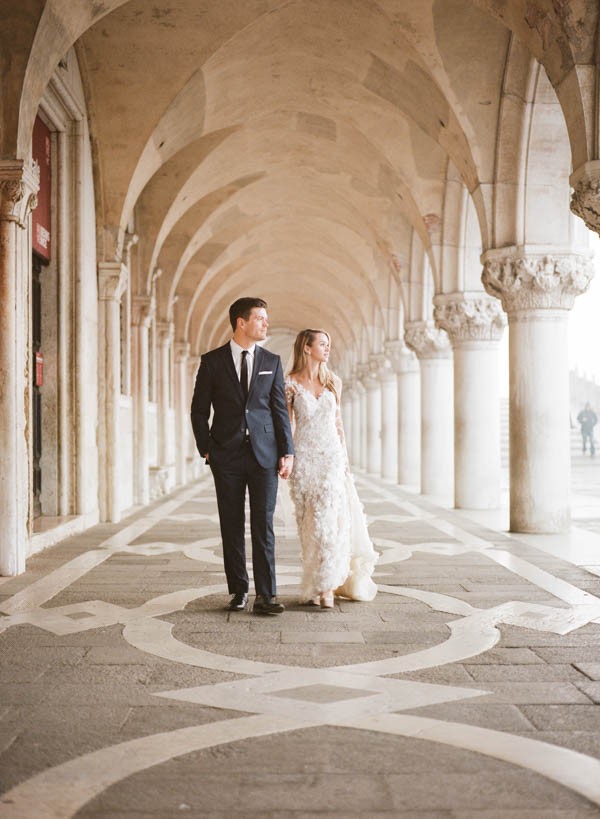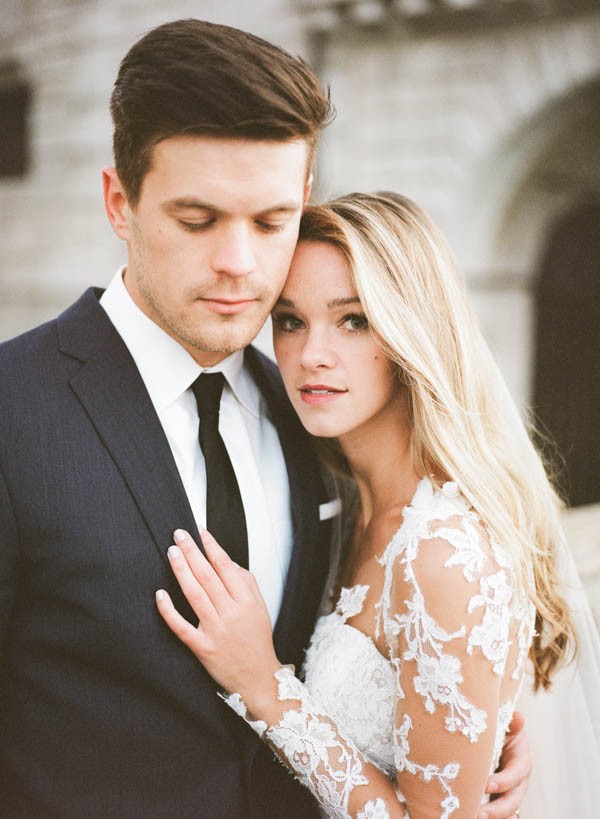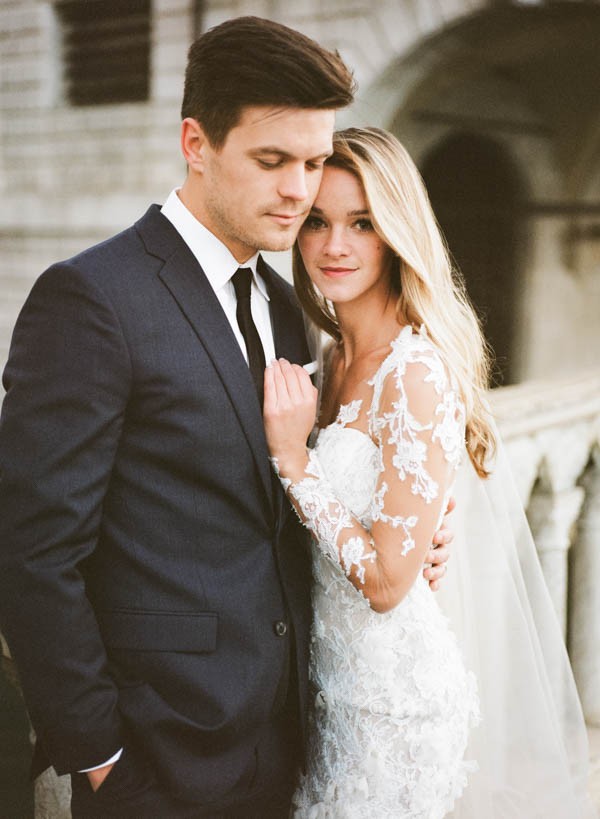 Congratulations to Cetera and Adam on their phenomenally beautiful Venice elopement! If you love Cetera's Pronovias gown, be sure to check out the one Monica wore to her romantic Puerto Rican wedding at Hacienda Siesta Alegre.