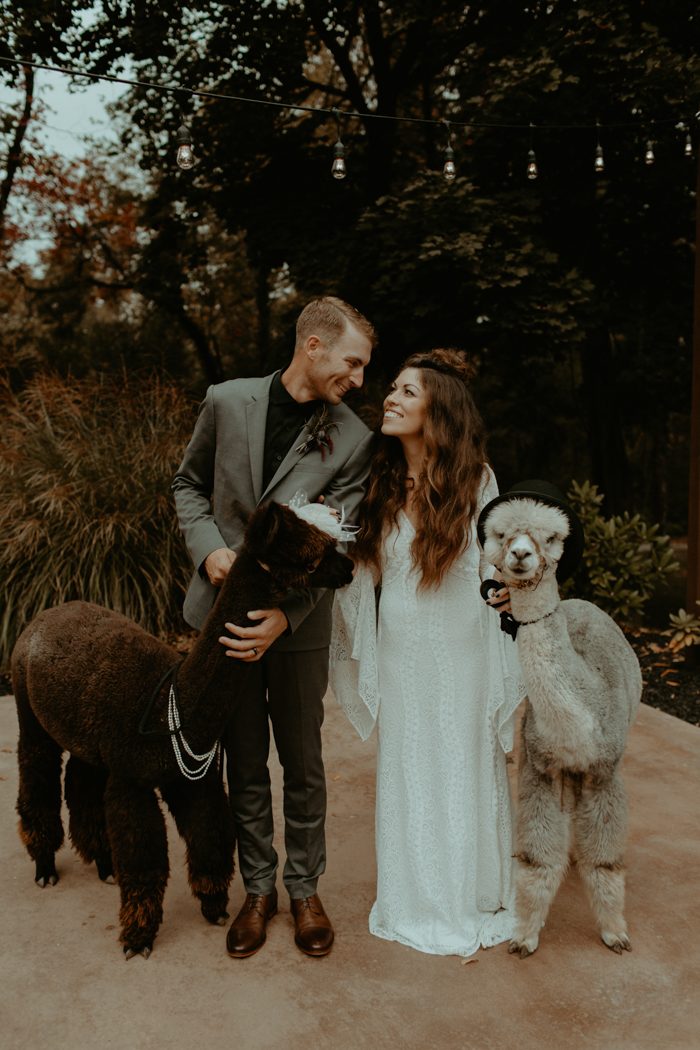 Trisha and Kevin's boho Historic Shady Lane wedding is full of colorful and quirky charm. With the help of Simply Events, they completely transformed the reception space into a fun and romantic spot for Trisha and Kevin to celebrate becoming husband and wife. The two foodies had Nacho Cabra, Forno Bova, and El Taco Camino cater for a delicious feast of pizza and nachos, and everyone's sweet tooth was taken care of thanks to Summit Cakery. Sarah B Photography and videographer Lucky Thirteen captured the many details and even a fun alpaca surprise!
The Couple:
Trisha and Kevin
The Wedding:
Historic Shady Lane, Manchester, Pennsylvania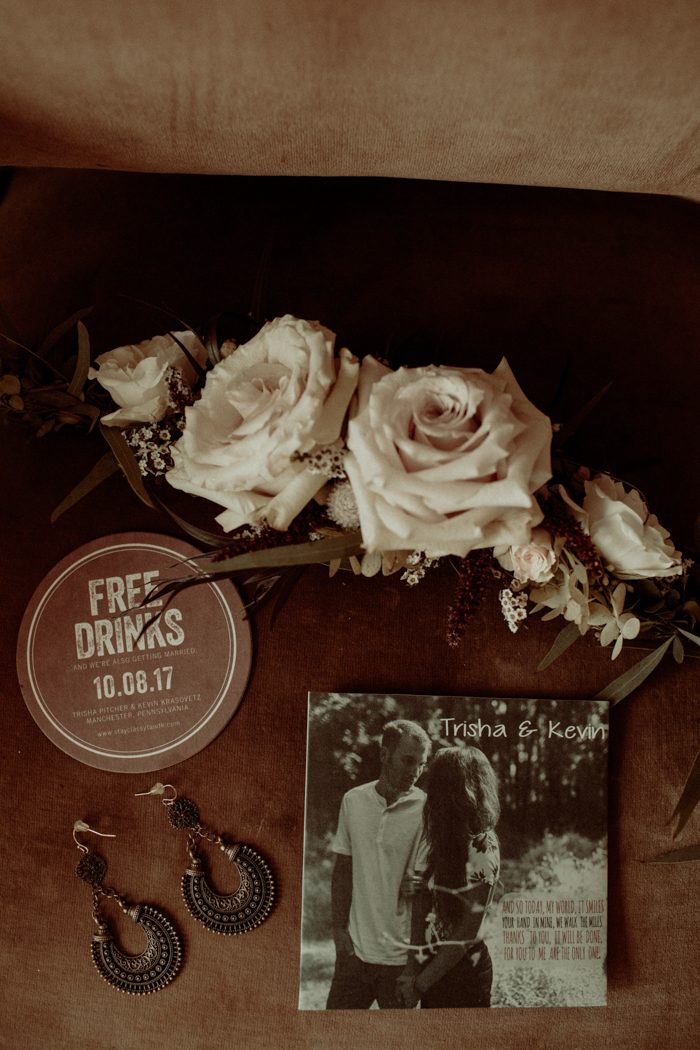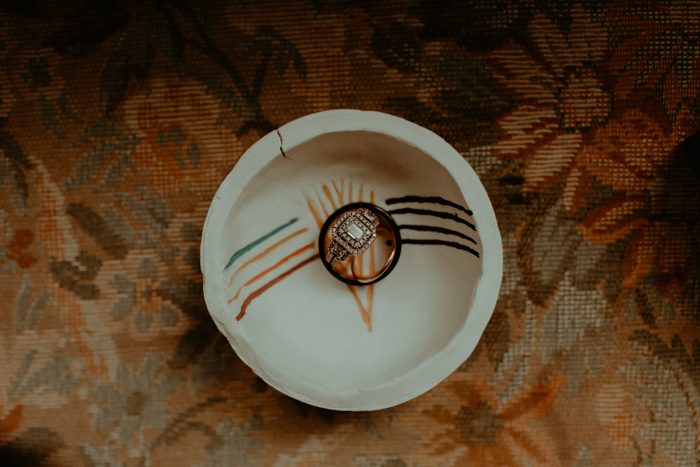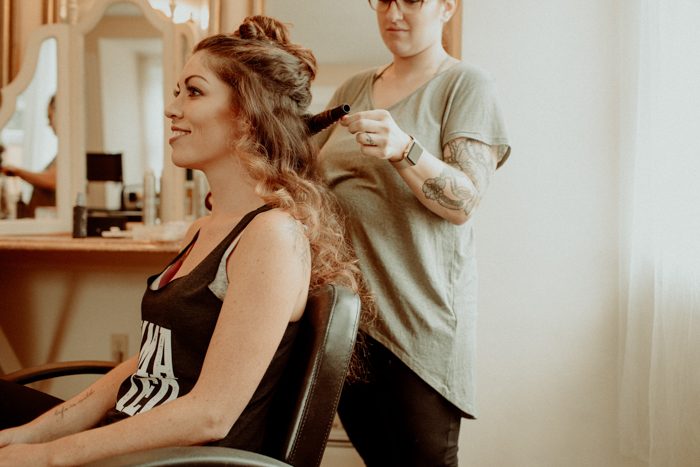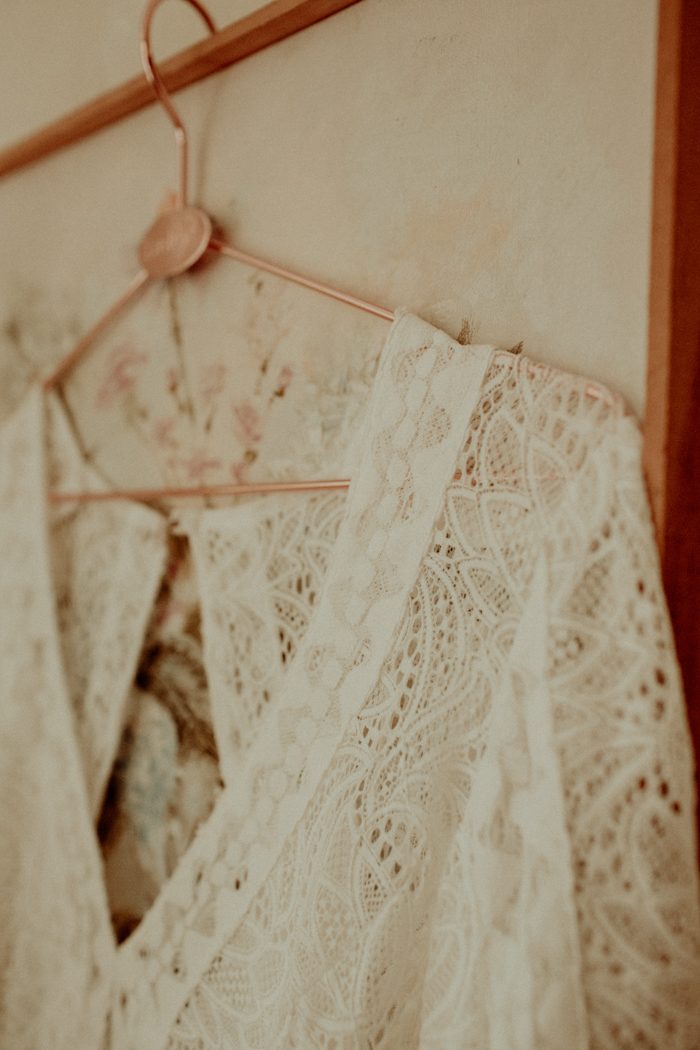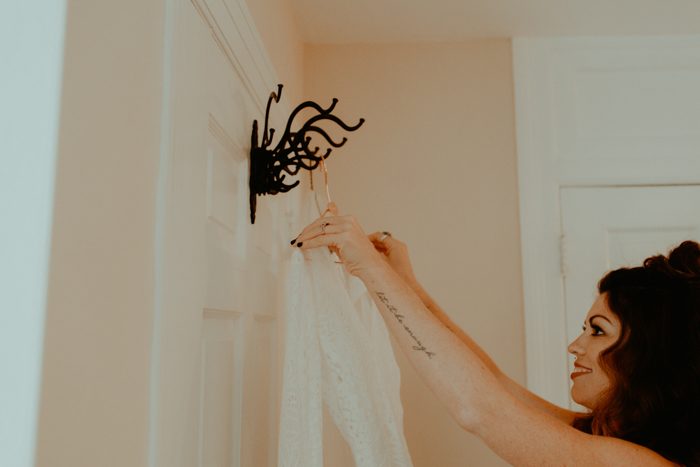 We are not planning people and we are not detail oriented in the slightest so planning a wedding was surprisingly difficult for us and we ended up obsessing over the smallest decisions. What I found was all those small details you stress over and all those embellishments you THINK you need, you really don't. They get lost in the day because just like everyone says, it goes by in a flash, its the fastest day of your life. Spend more time planning your ceremony and less on decor for tables because its the two of you that matter the most and when you are talking and dancing the night away you don't pay any attention to those little things you obsessed over, you just enjoy the time. Lets not forget, a wedding coordinator, they are worth every dollar you spend on your wedding and will really help take stress away from the day of and execute everything you have spent time planning.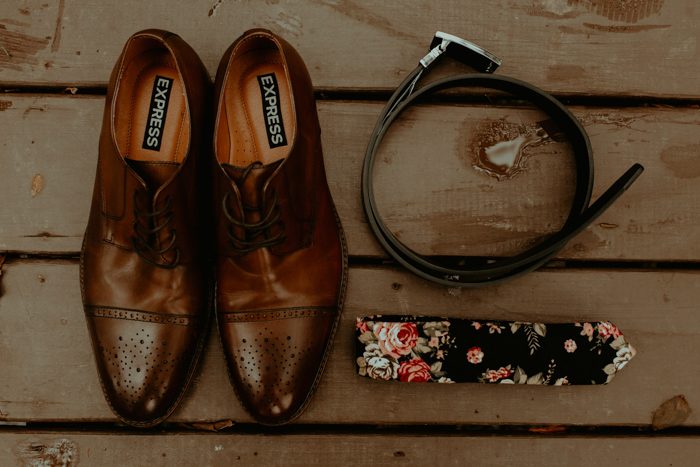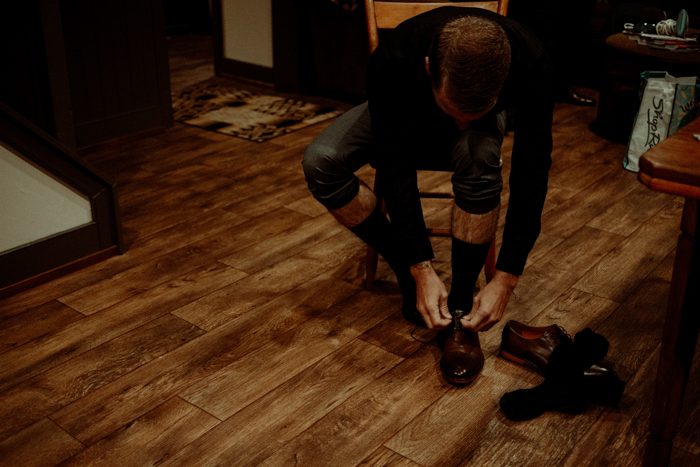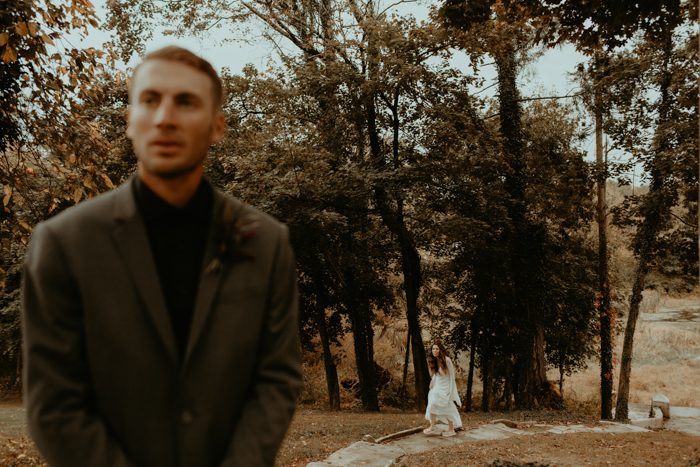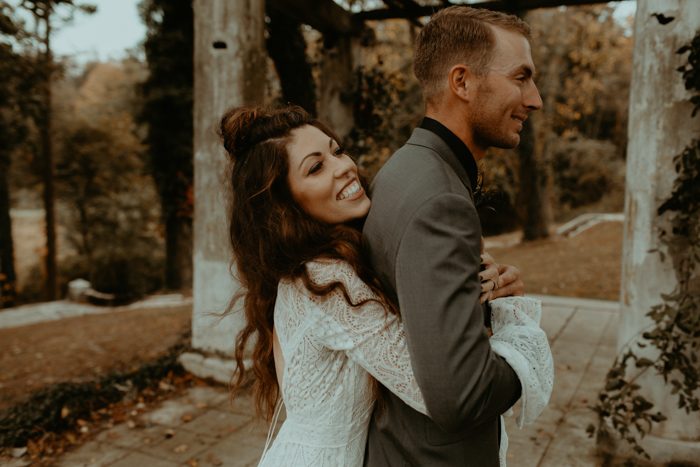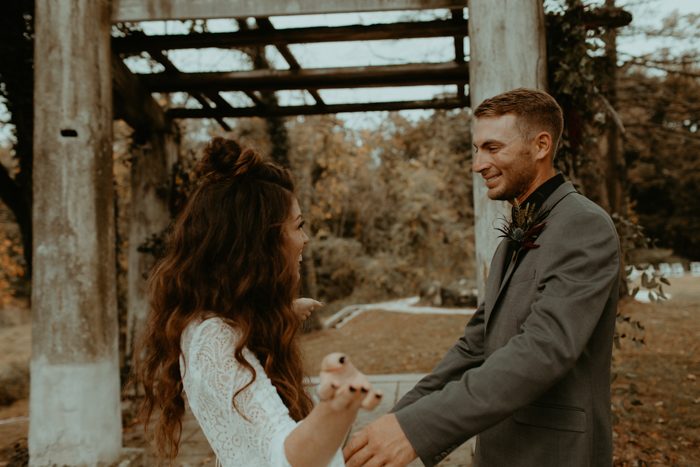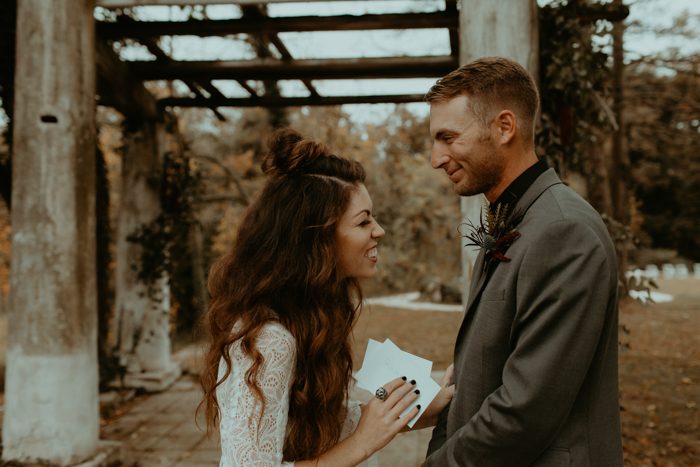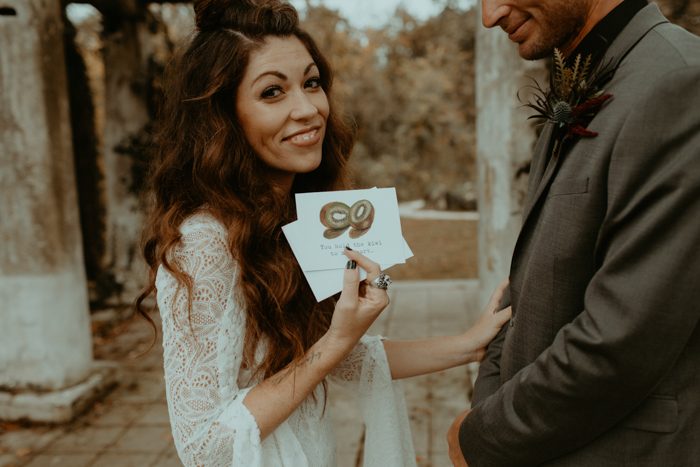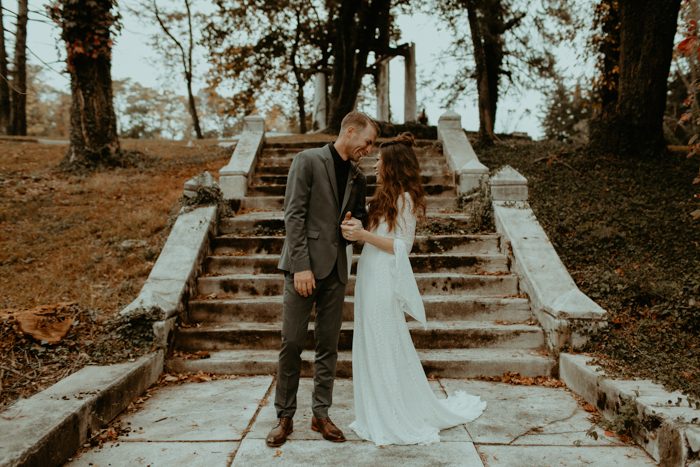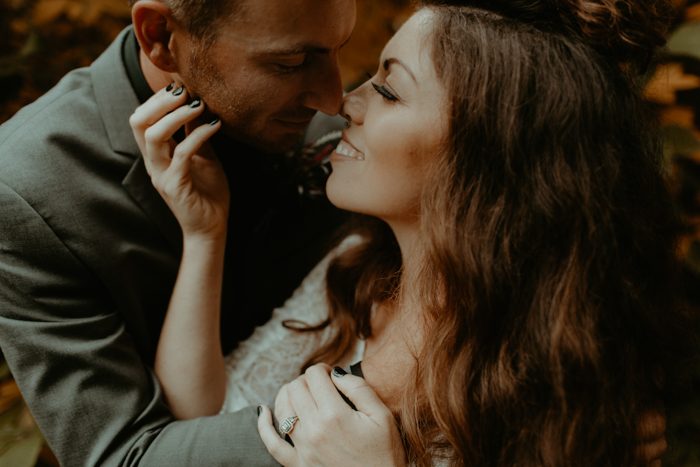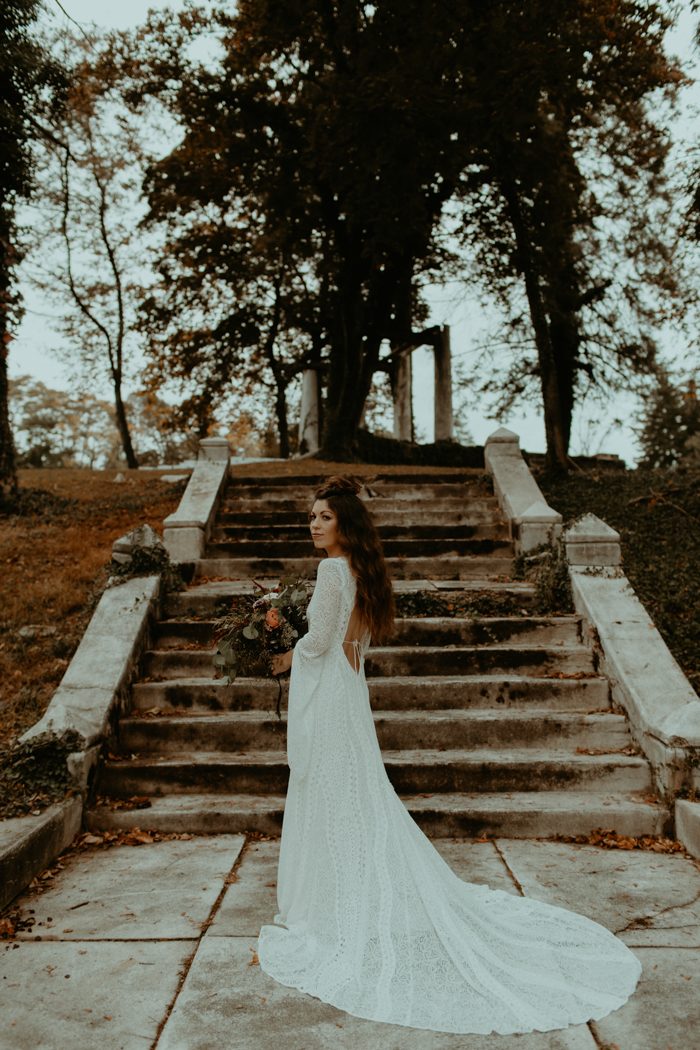 After buying the wrong wedding dress I knew I had to throw out all ideas of what I thought I wanted and go with what felt right. When I found my dress I didn't cry, I didn't feel like a princess, I felt like a rock star.
The Woodrose gown by Rue De Seine, the line had just released and Woodrose made me feel inspired, alive and ready to rock. A Janis Joplin/Stevie Nicks vibe and add in my big bohemian hair it was everything I never knew I wanted! I bought a ton of accessories, I even made my own earrings with parts of my moms old earrings but the day of all I had on was a silver lion head ring I bought from Target. No shoes, no earrings, no necklaces. It was perfect. I still obsess over my dress, I even wore it to the Renaissance Faire!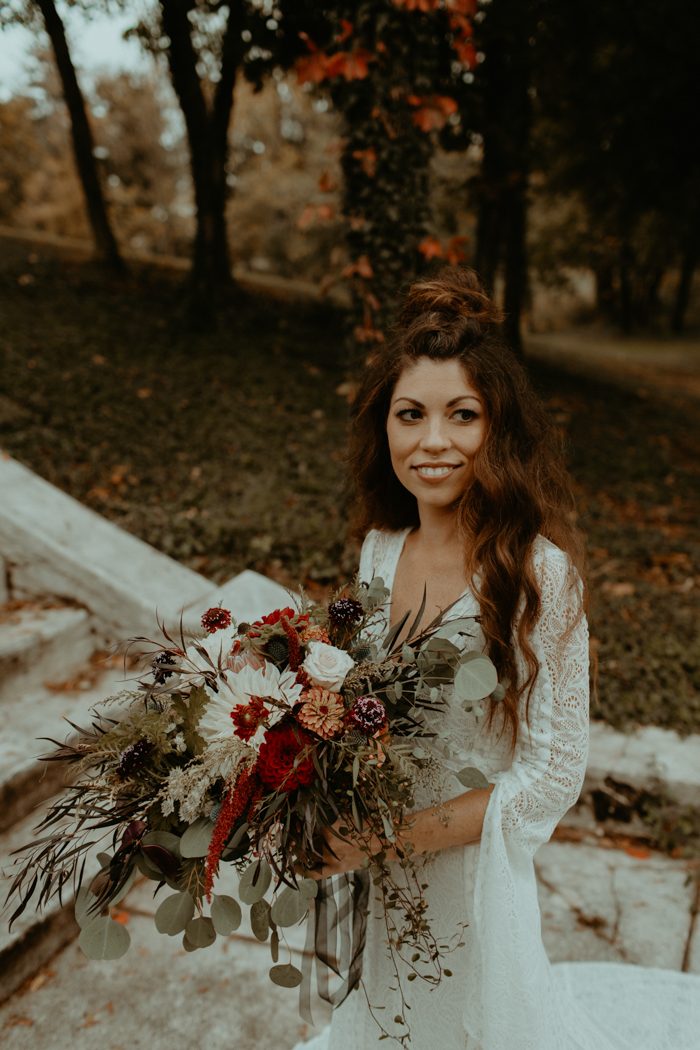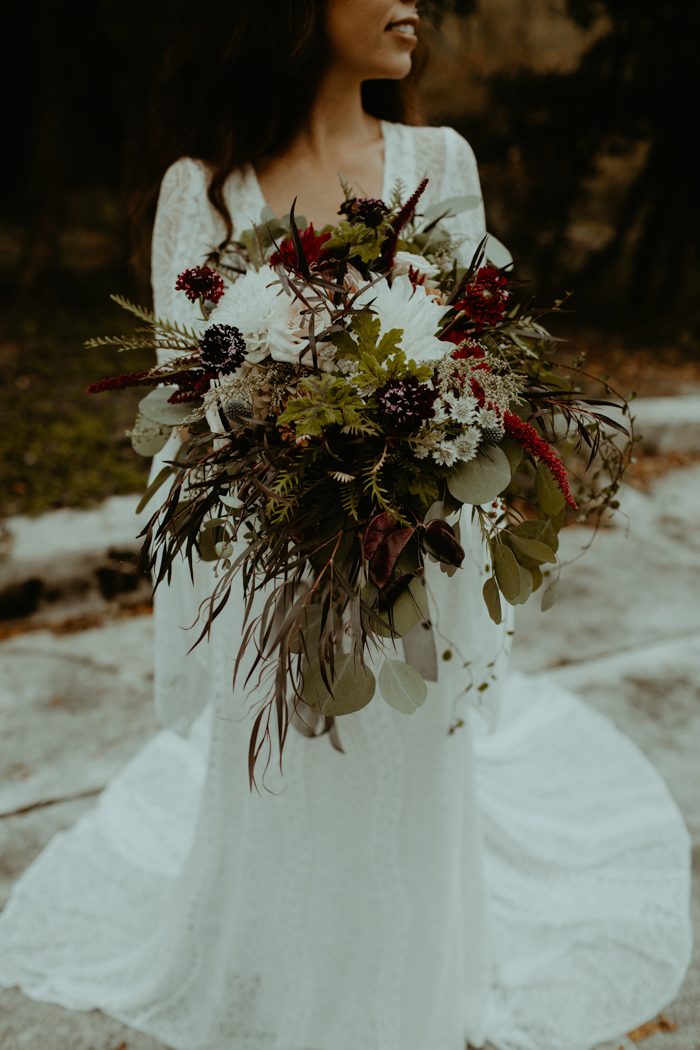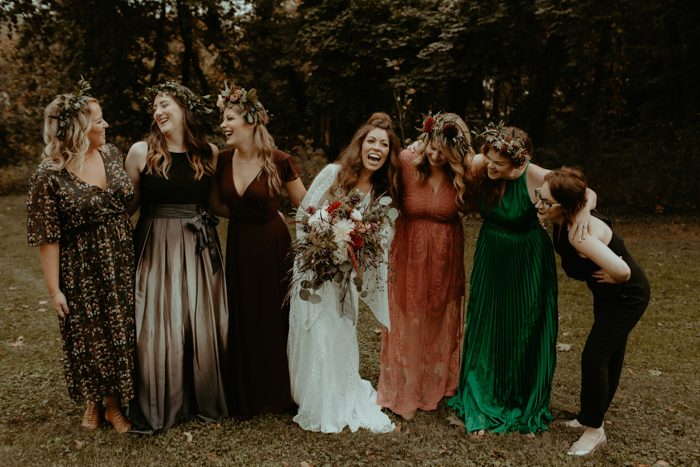 Everyone picked out their own outfits, it was a lot more work than expected but when everyone came together it was a huge WOW factor and well worth it! Different colors and lengths, flowy and some girls wore these luscious floral crowns which were absolutely gorgeous.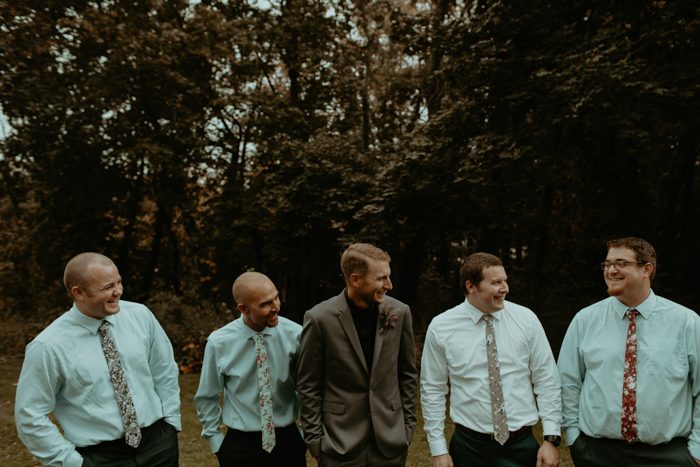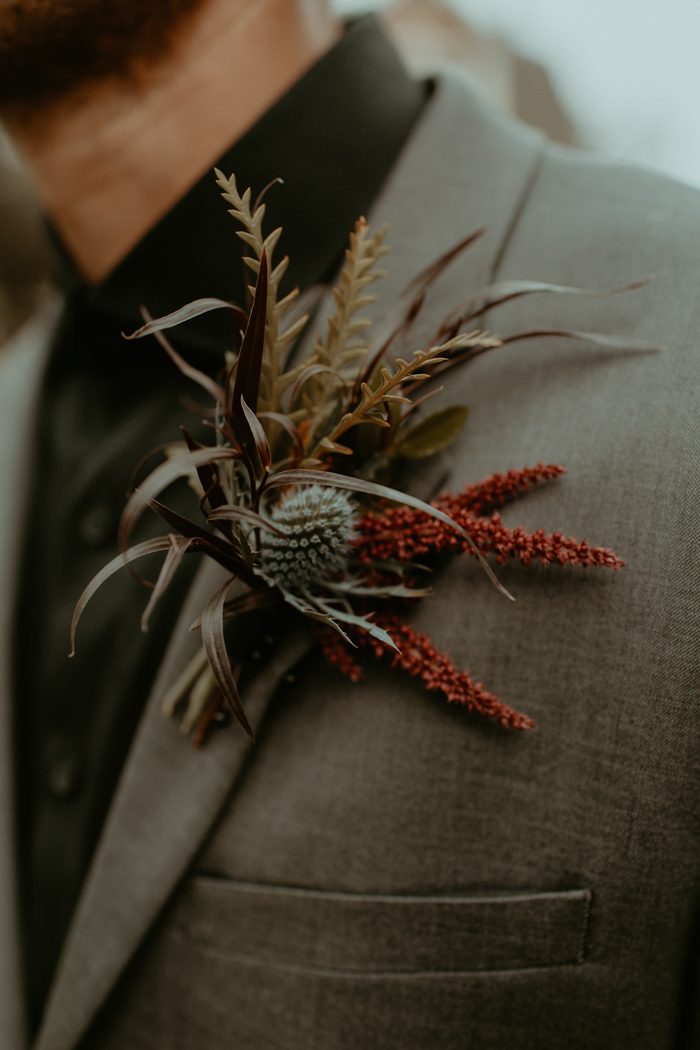 The guys were really simple and Kevin and I tried hard for a burgundy suit because we had an Anchorman inspired hashtag, another favorite movie given props throughout our day, but 3 suits later we had a charcoal suit, mismatched floral ties and just a nice clean look!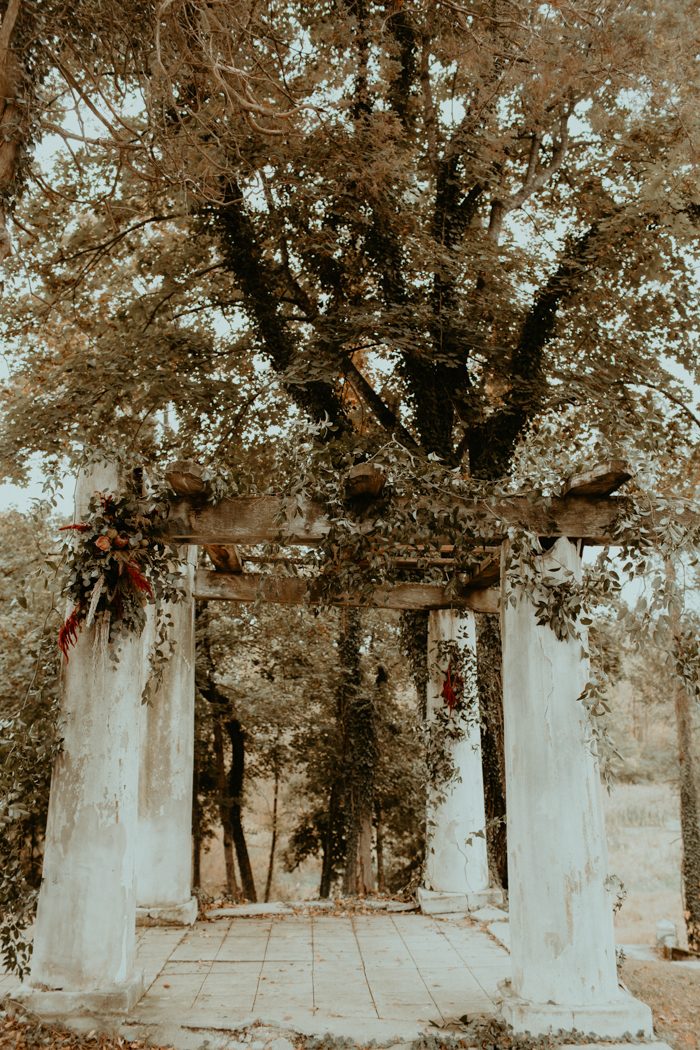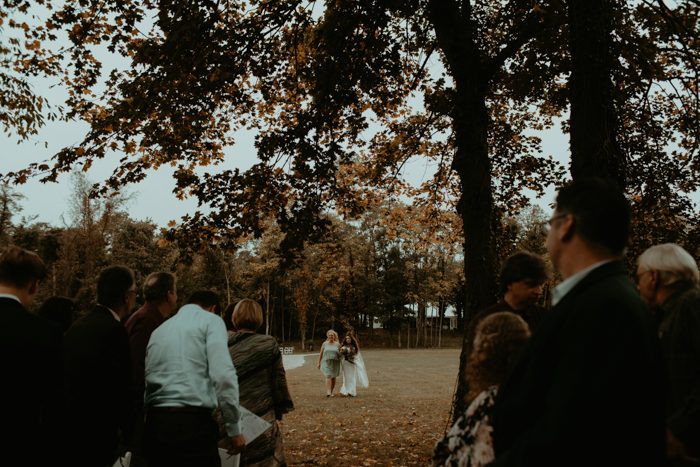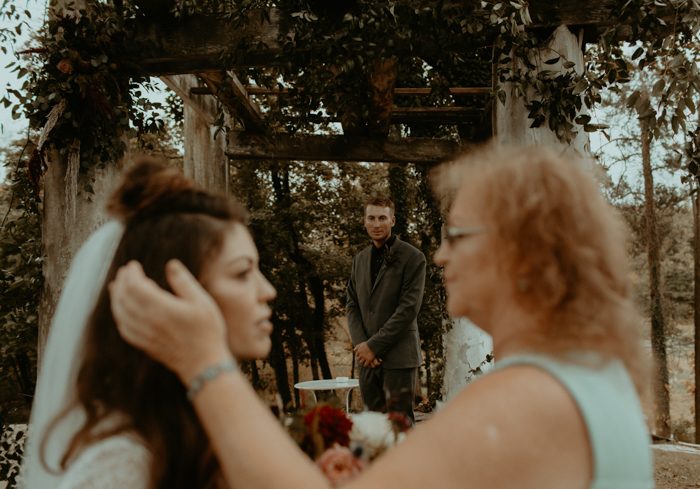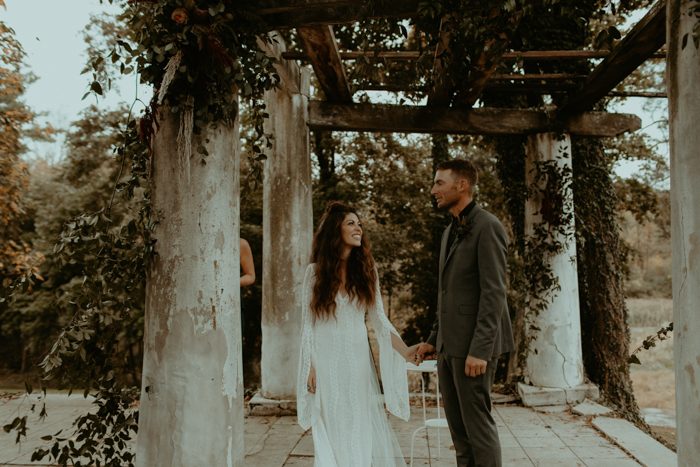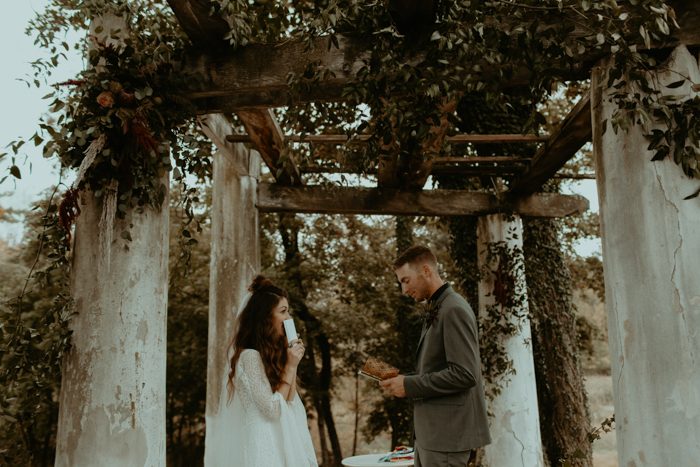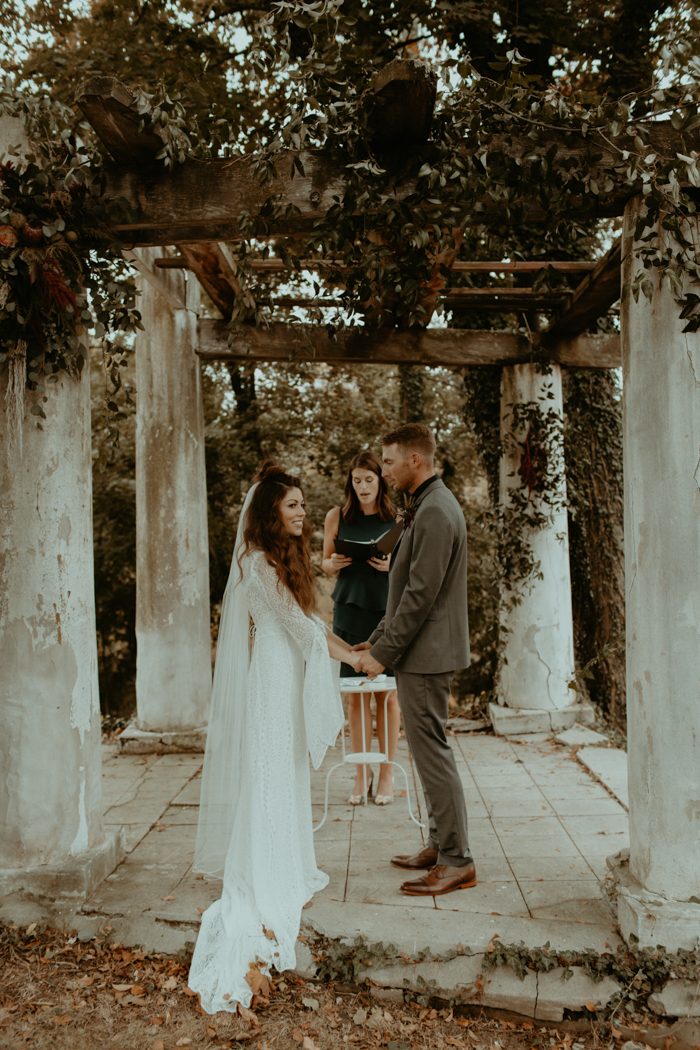 Every inch of our ceremony was created and put together by Kevin and I. We wrote our entire script including quotes from The Princess Bride to Aladdin. My mother walked me down the aisle while "Somewhere Over The Rainbow" played for my dad. Our ceremony was a self uniting marriage so we did not need an officiant but asked Kevin's sister to act as one to help keep the flow. It meant a lot to have her up there. My brother and sister gave readings and we included a hand fasting where our family came up and laid different color ribbons over our joined hands, essentially "tying the knot". It was so important to have just us and our family and include them in our ceremony since they all played a supporting role in getting us to where we are today.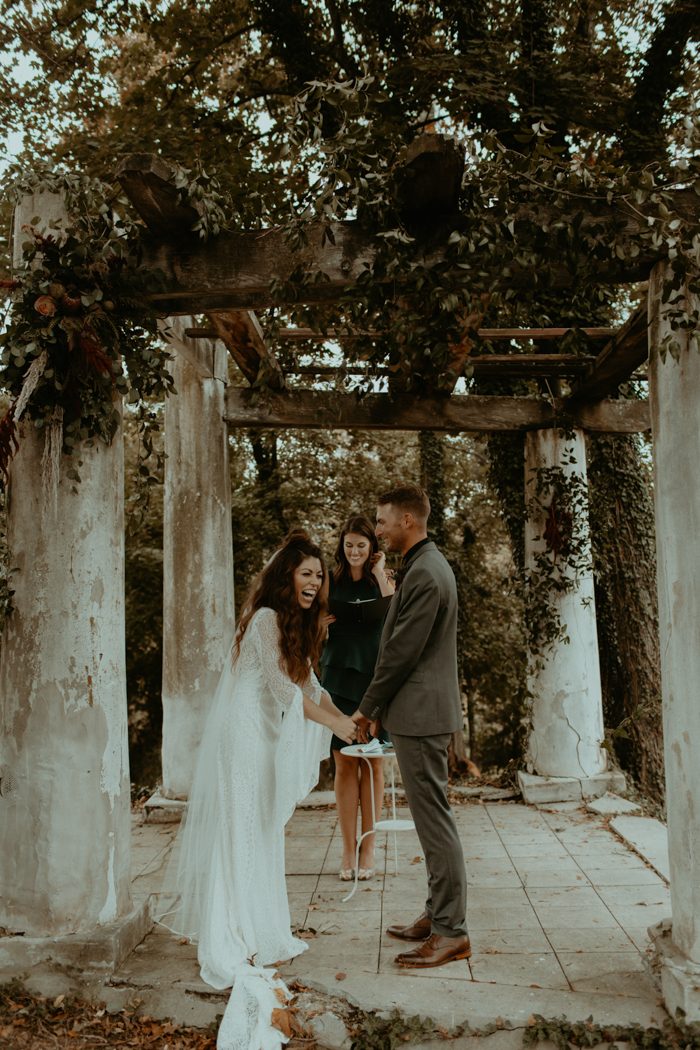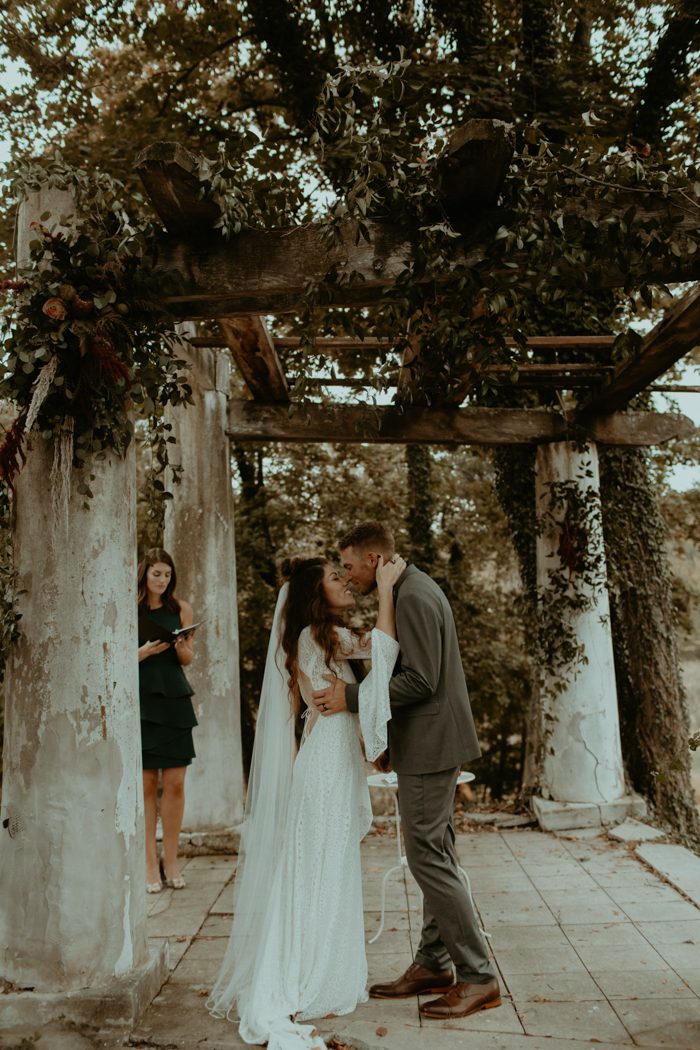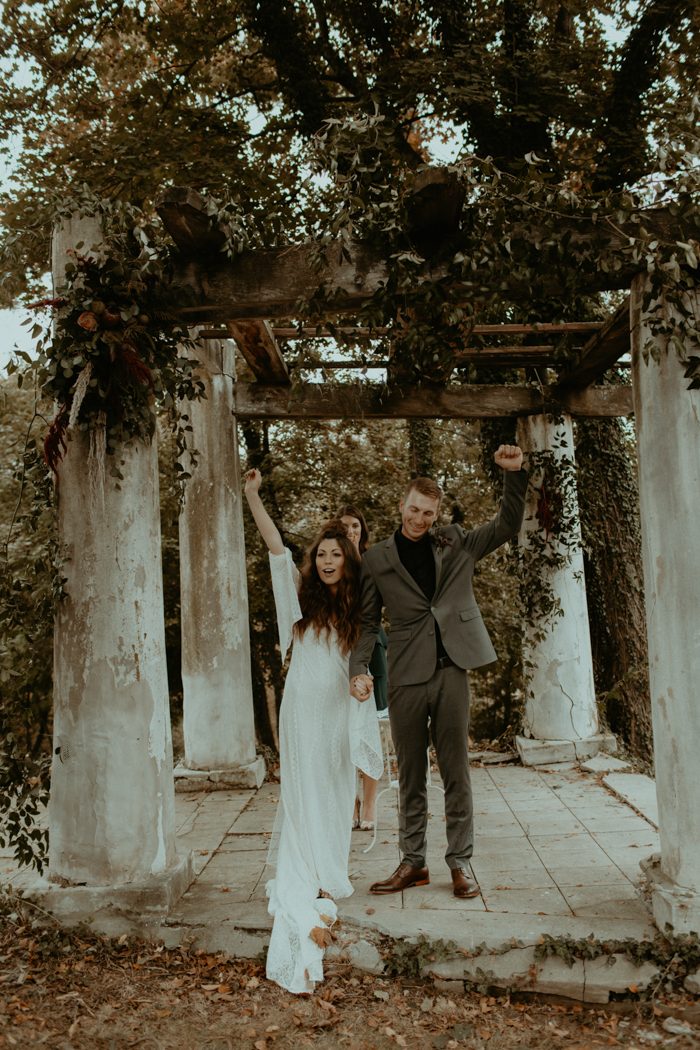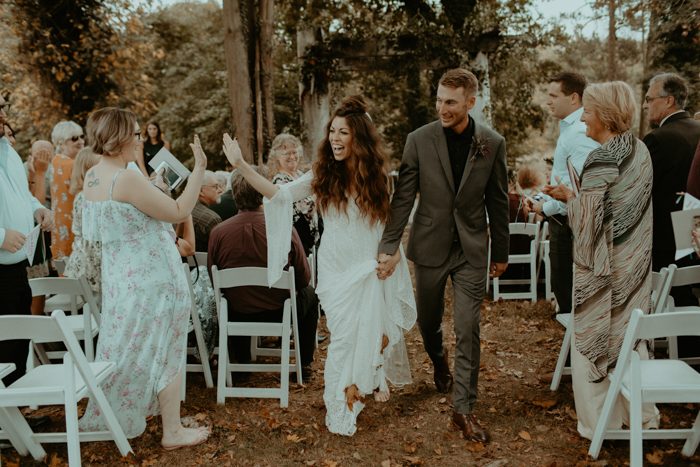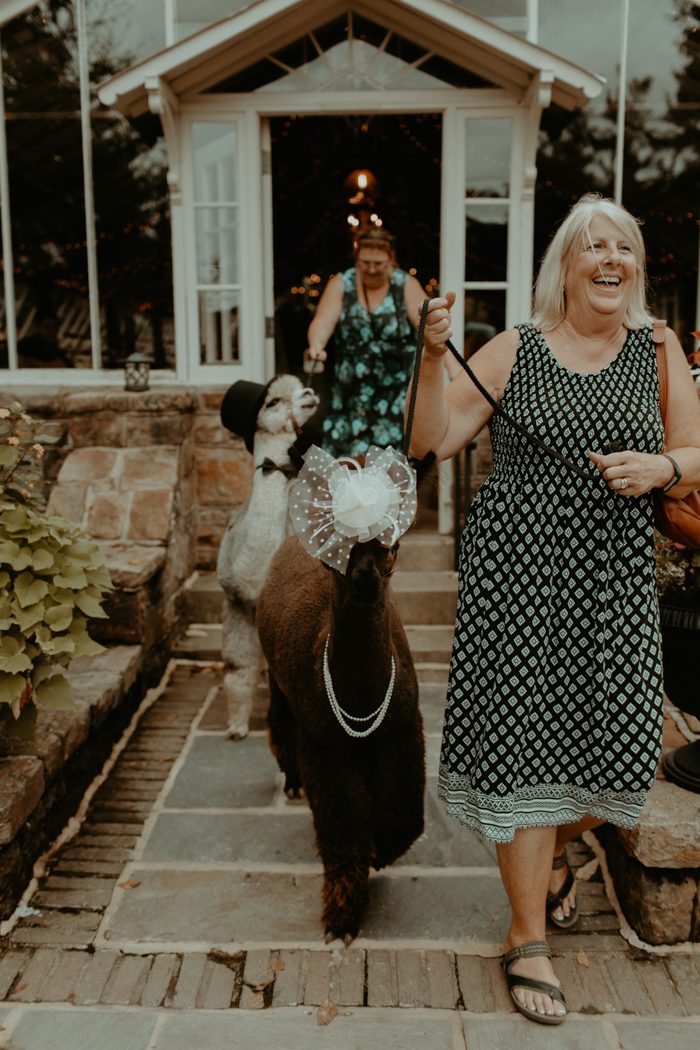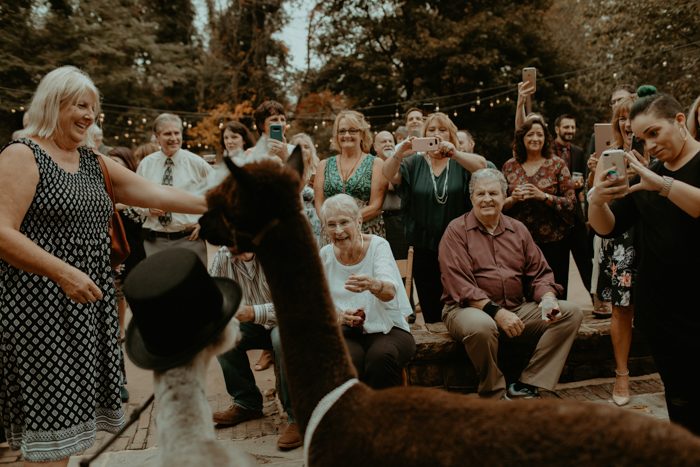 We hired alpacas to come and surprise everyone at our Happy Hour. We got so carried away with the last minute details of the wedding we totally forgot they were coming. So when I was heading to the ceremony I saw them hiding out and it felt like a total surprise just for me even though we booked them! I think it surprised all of our guests as well and really made for a cool happy hour because everyone just joined around them and took photos. It was such a great relaxing atmosphere and so fun to see everyone's faces smiling and laughing and loving it.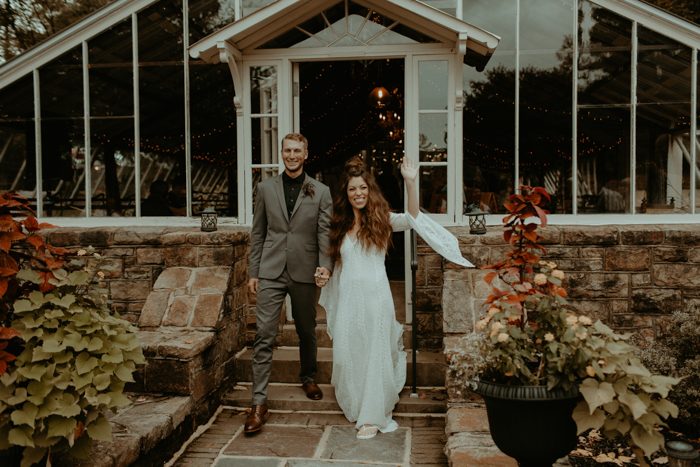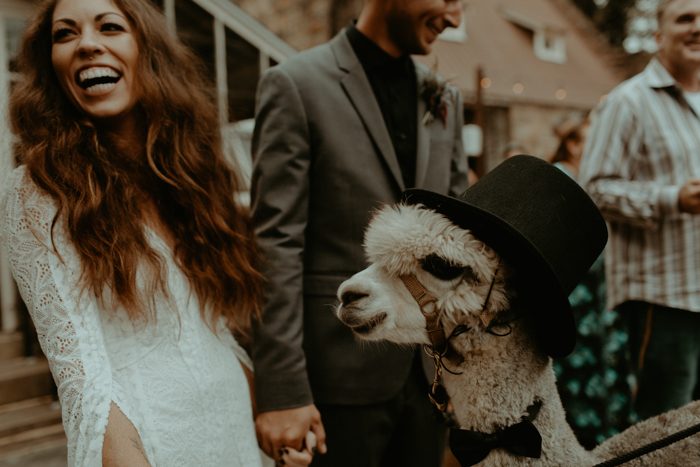 The most important thing when planning our wedding was staying true to ourselves. We made each detail throughout the day reflect who we are as individuals and who we are together. In our every day life we are pretty casual people who enjoy food, good drinks and animals (okay that is more Trisha) and we brought all three of those things to our wedding in full Trisha and Kevin fashion.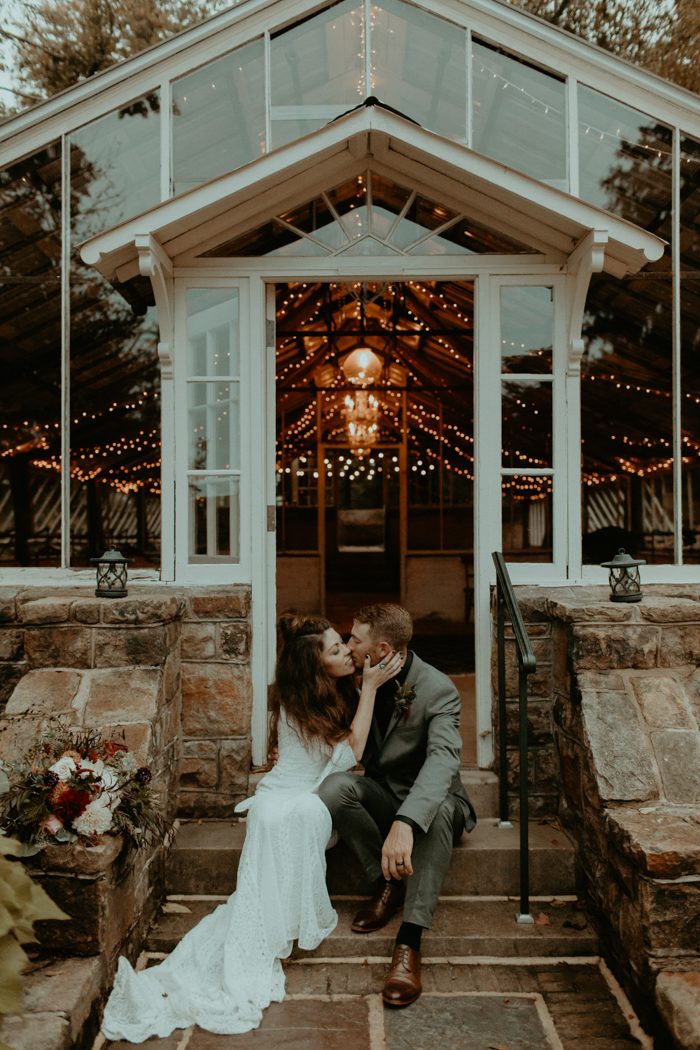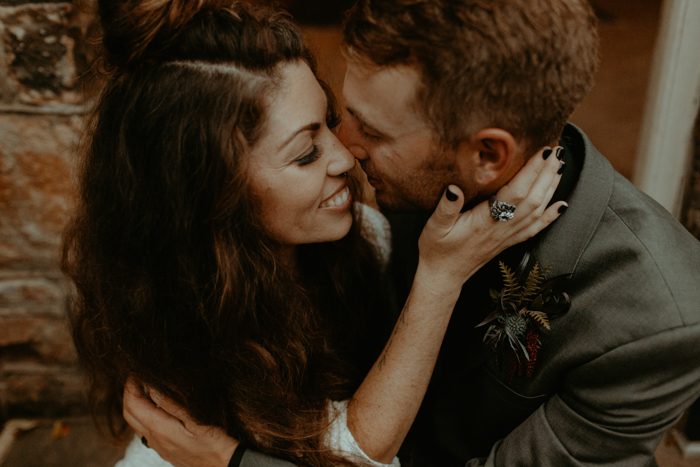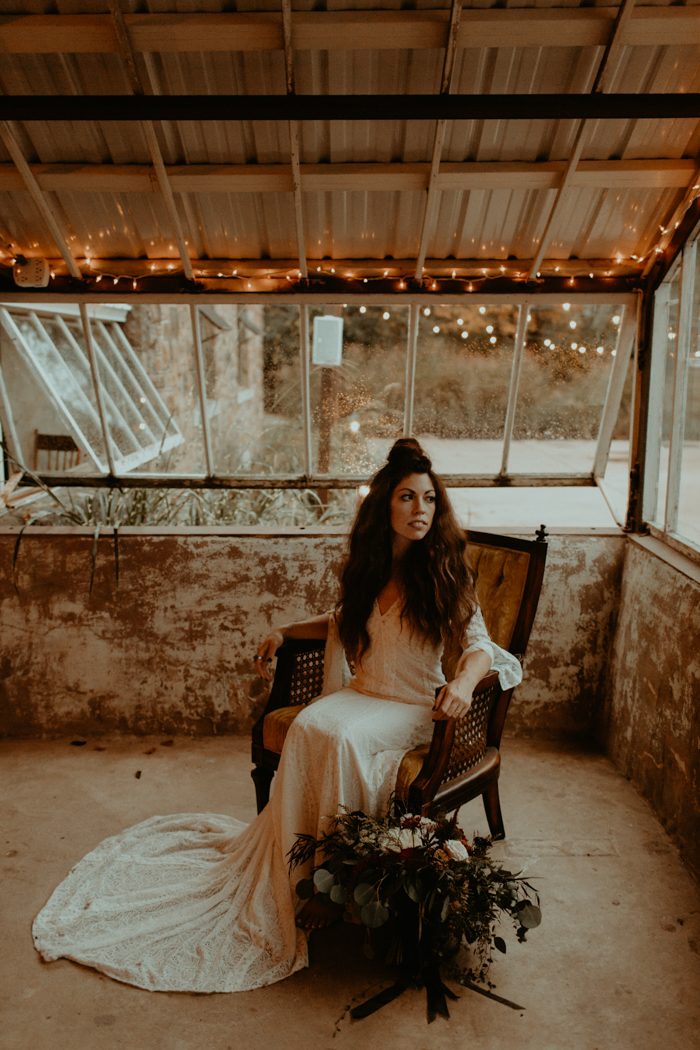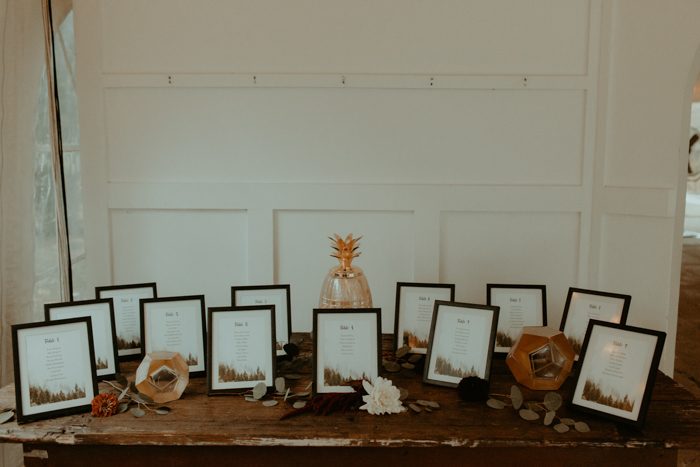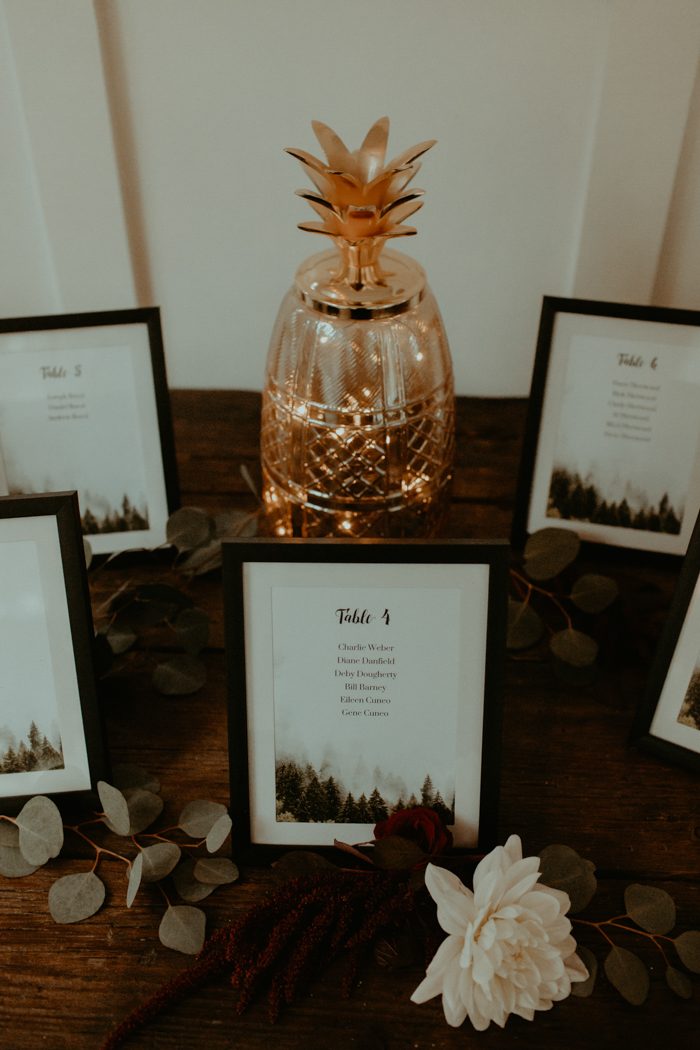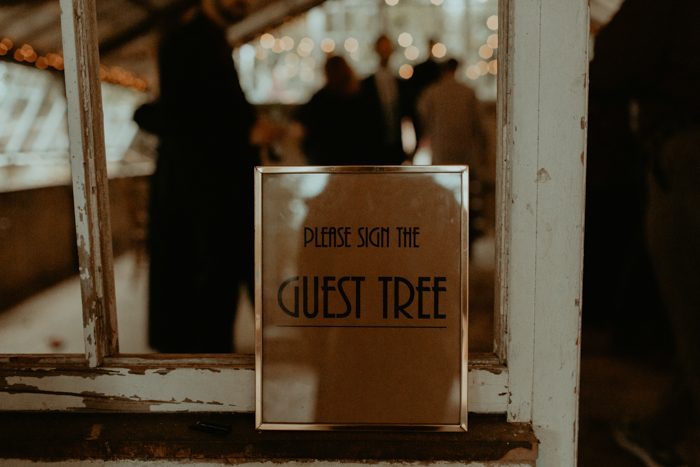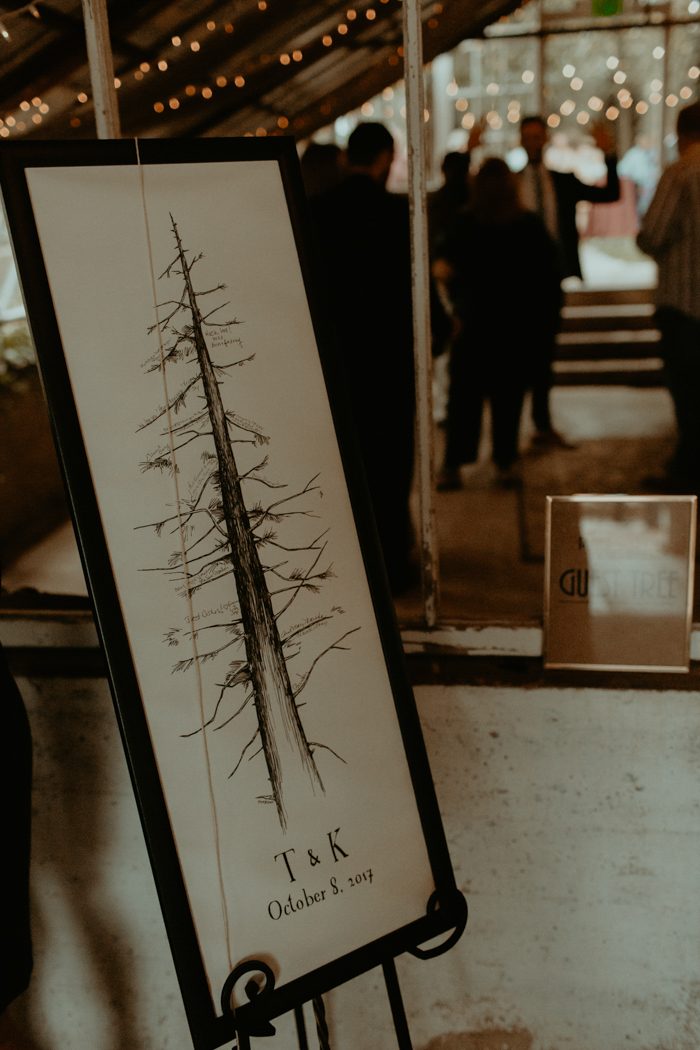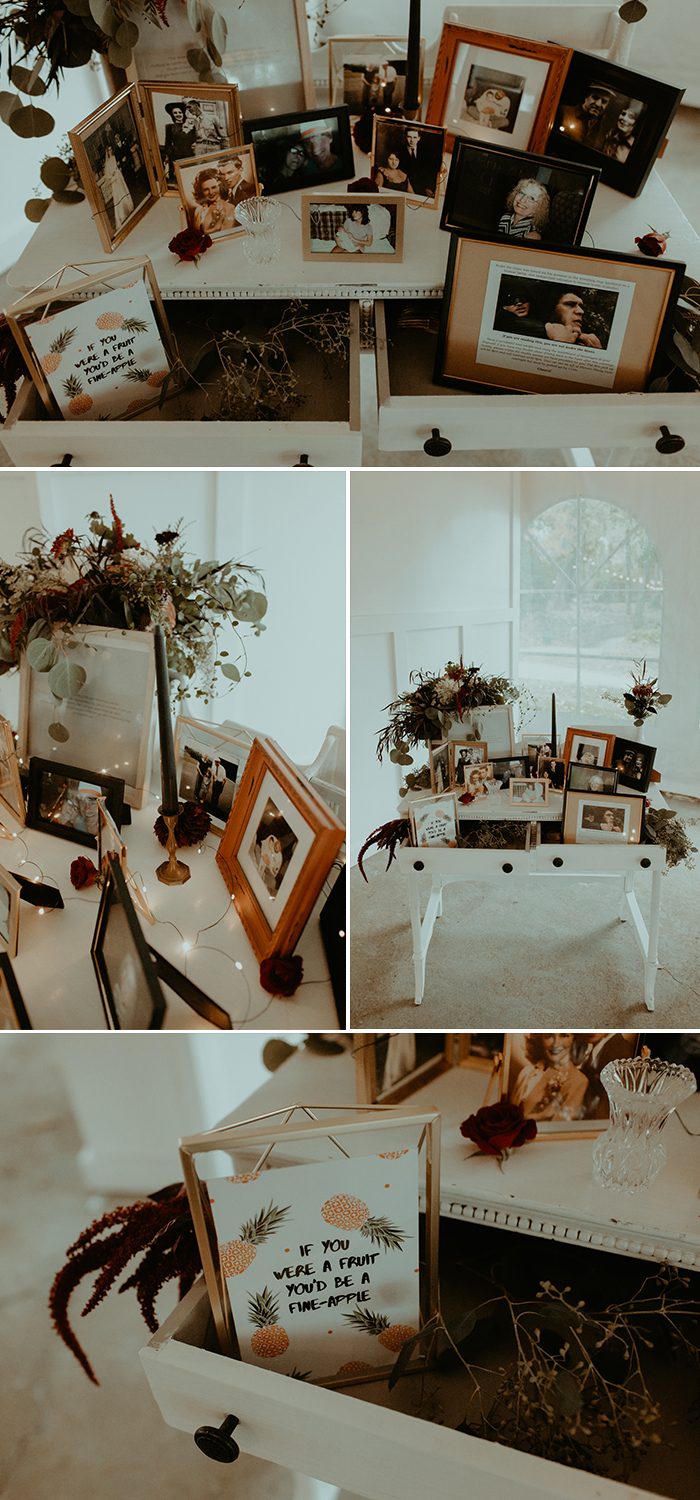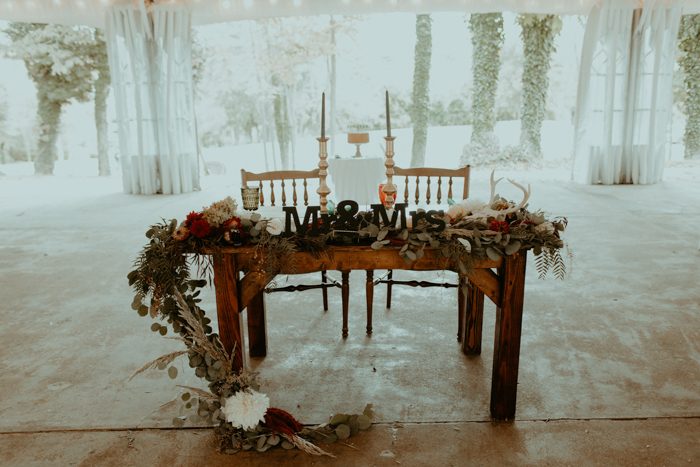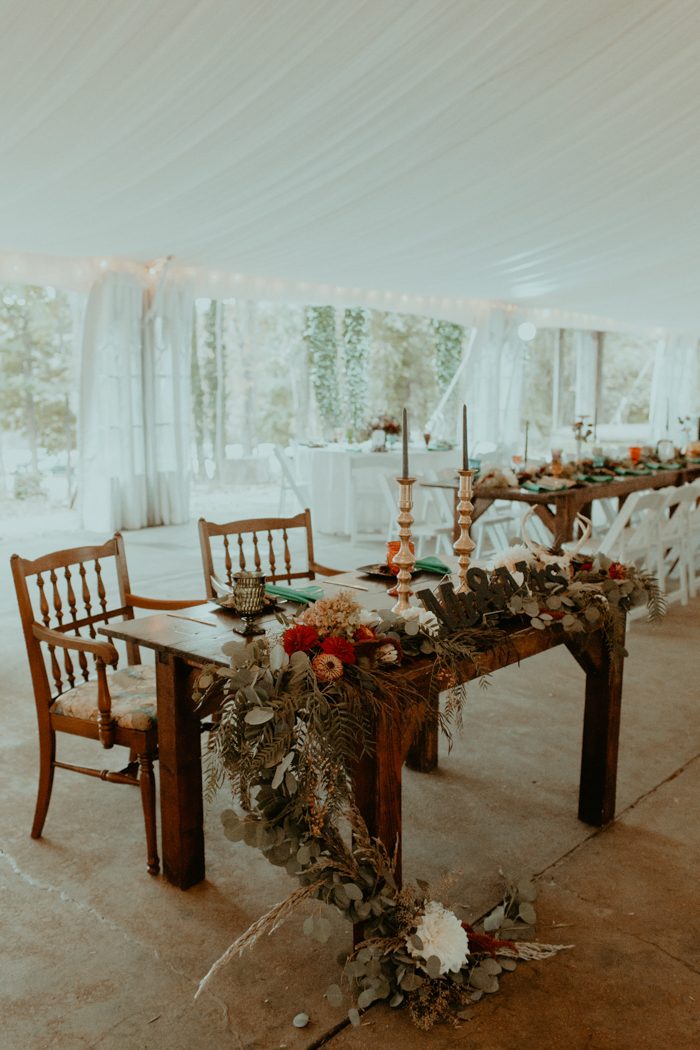 If it wasn't for Deborah Erb and Ginger of Simply Events the wedding details and loose ends would still be loose. An ESSENTIAL part to our day, we would have been lost without her. She was able to Plan B it after making a call the night before due to the forecast, had a lot of extra little things to do like melting the candles into their holders and keeping our crazy list of vendors straight. Also, I forgot to give any layout information even though I drew it out 15 times, so on the day of she had no map of where things were supposed to go but she pulled it all together and it was all perfect!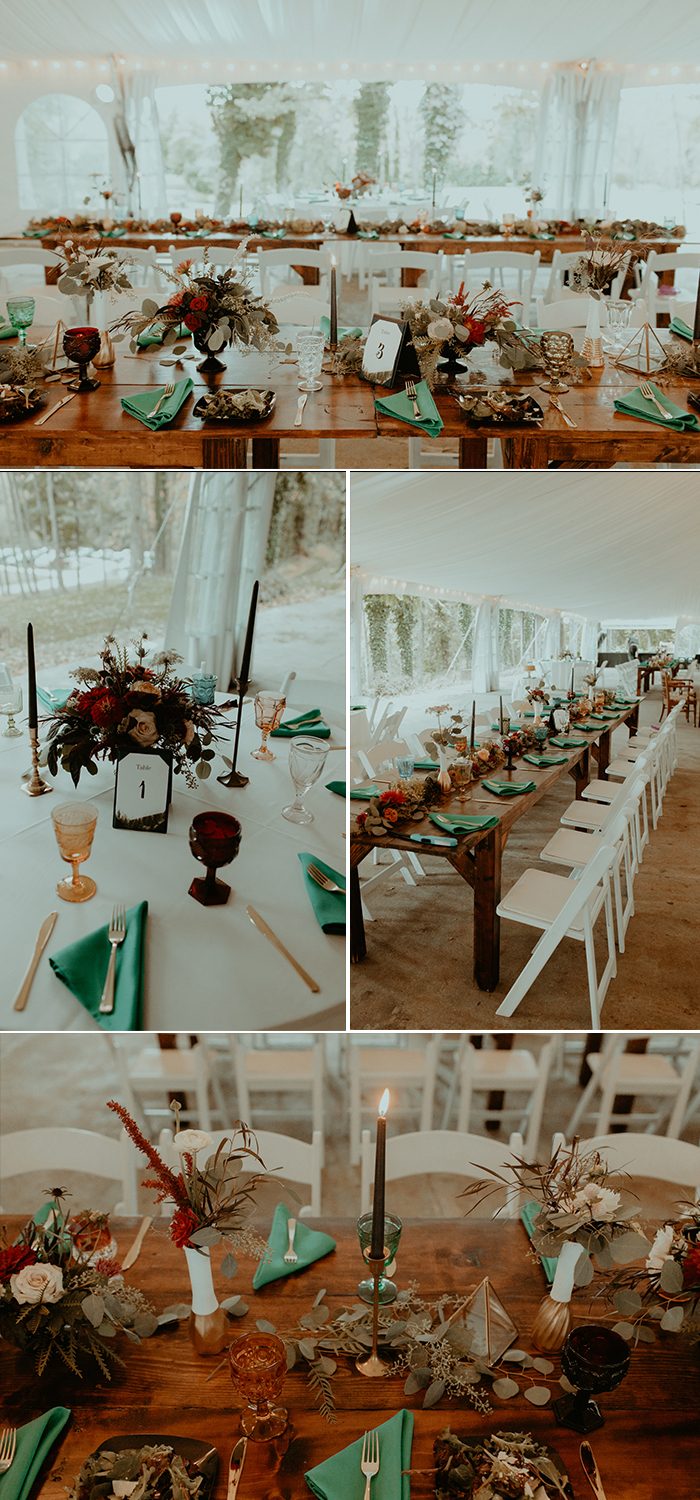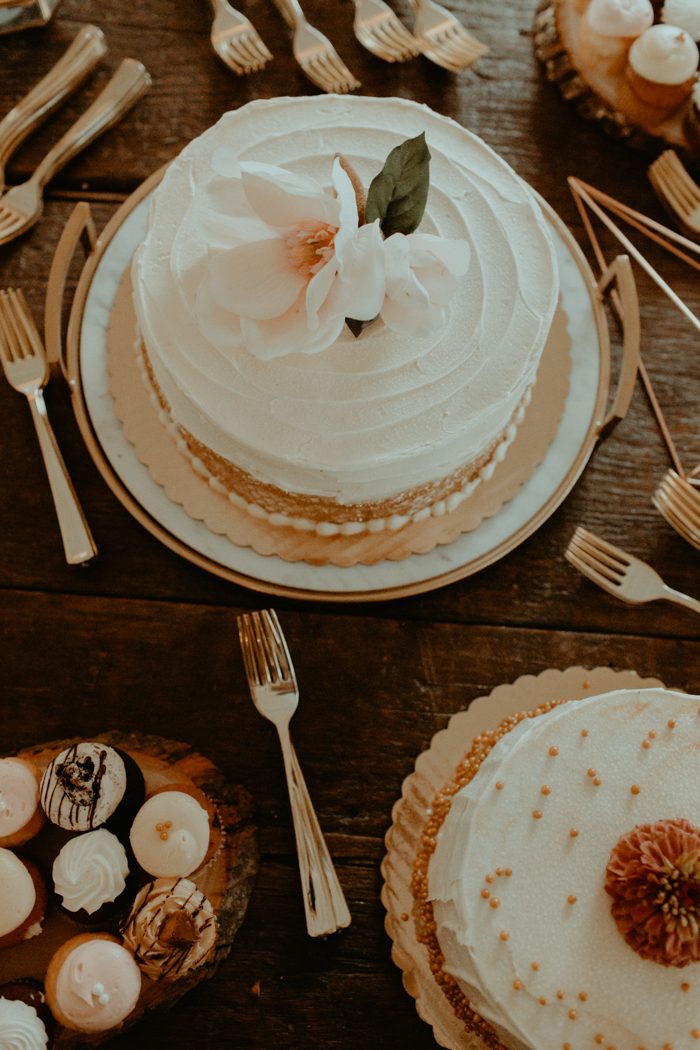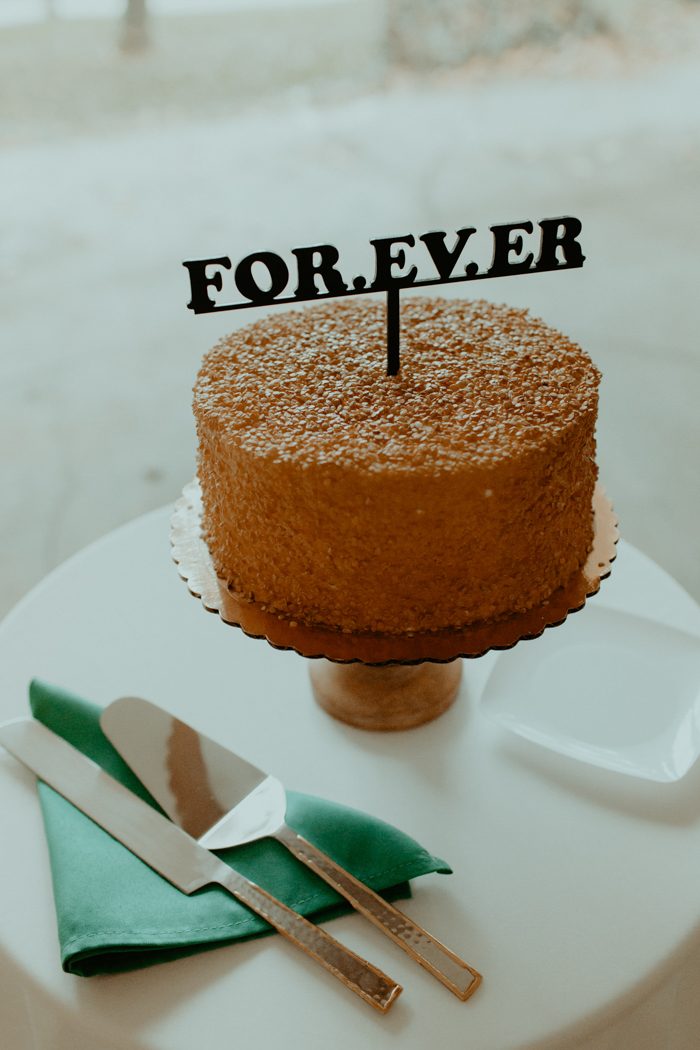 SHOP THIS POST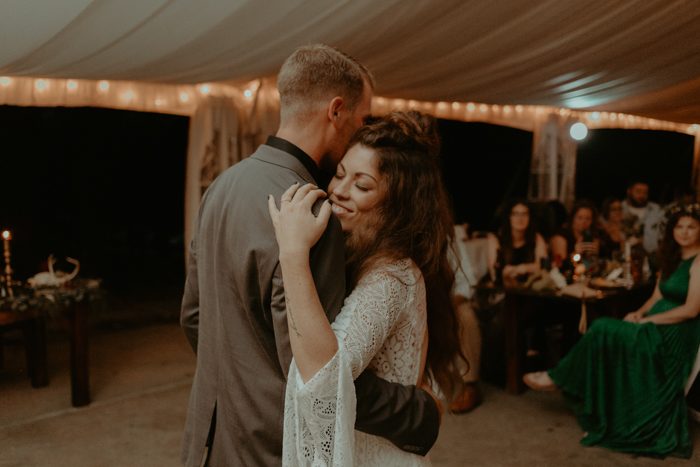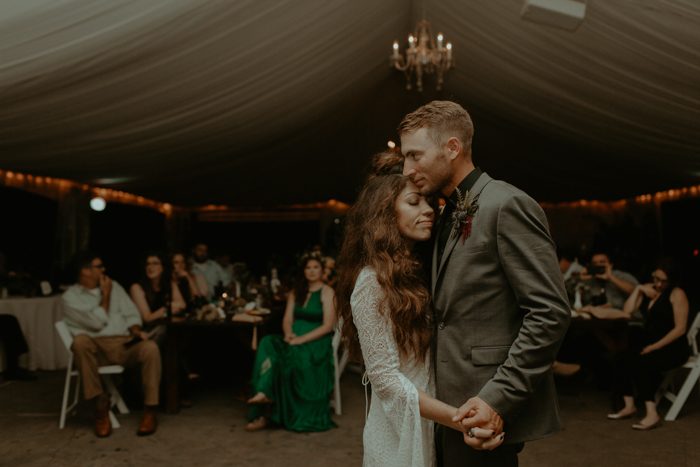 Sarah is incredible. Beyond being our wedding photographer she has been a true inspiration to me, a role model, a friend and so on. Working with her felt so natural and she really made this process feel fun and enjoyable. It was an experience we wish we could have over and over. Her art and her passion for life, family and her work is something truly refreshing and I couldn't imagine having anyone else by our side on our wedding day.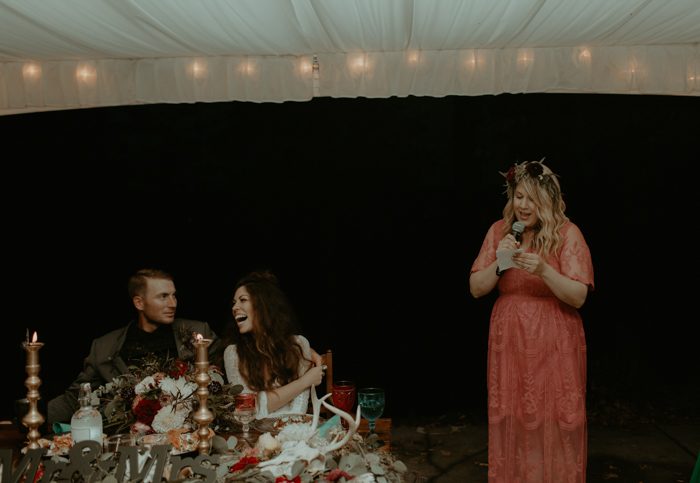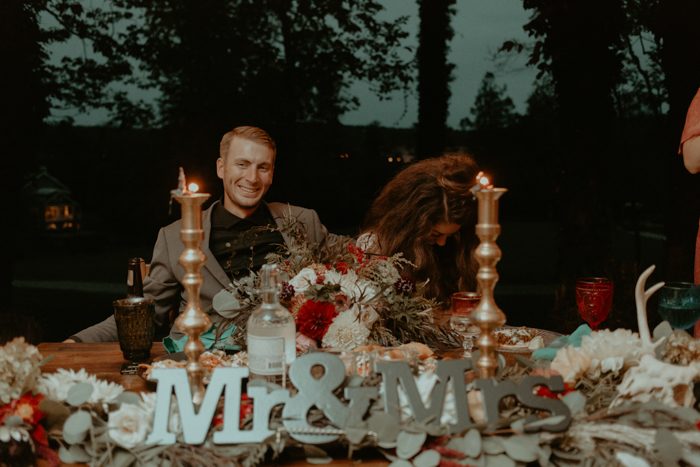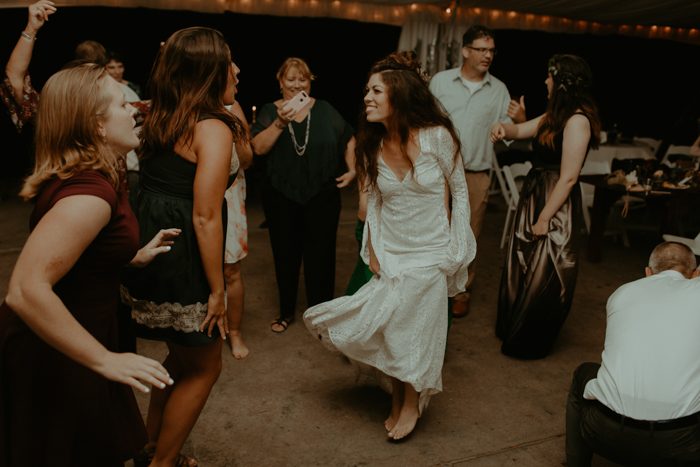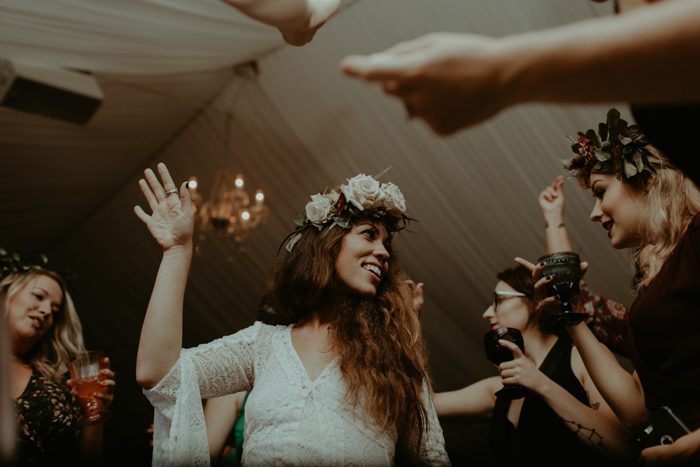 Thank you so much to Junebug member Sarah B Photography for sharing Trisha and Kevin's fun and quirky wedding day with us! For more bohemian goodness, check out this adventurous Mount Rose Trail wedding with a dose of boho details.