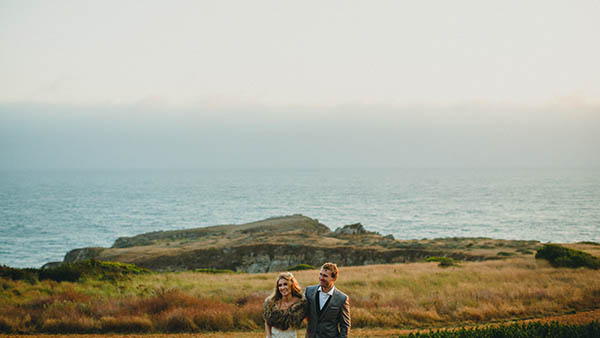 Gina and Luke enjoyed an intimate wedding beside the ocean with their family and closest friends. Having written their vows and entire ceremony themselves, the occasion was truly magical and personal. Of course Gina's bolero wrap added a touch of glam to the day. Photographed beautifully by Kris Holland Photography, Gina & Luke's casual coastal wedding day definitely captured their simple and classic initiatives.
The Couple: Gina and Luke
The Wedding: Sea Ranch Lodge, Sea Ranch, California
Their Favorite Moment: "By far and away it was our vows. The two of us actually wrote the entire ceremony start to finish, so all the words spoken were very special to us. Separately we each wrote our own vows to each other and there was that instance for both of us when we almost couldn't get the words out because there was so much emotion. I sincerely hope every bride and groom get to experience that, because it was such an incredible feeling. Even though we were surrounded with people and a spectacular sunset over a fog bank on the ocean, it felt like the only thing that reached our awareness in that moment was the companion we were standing next to and the promise we were making."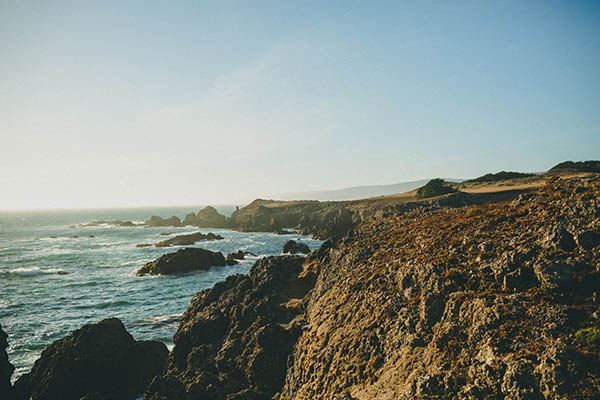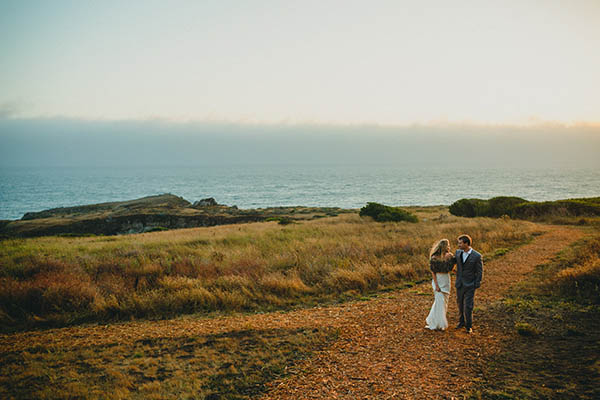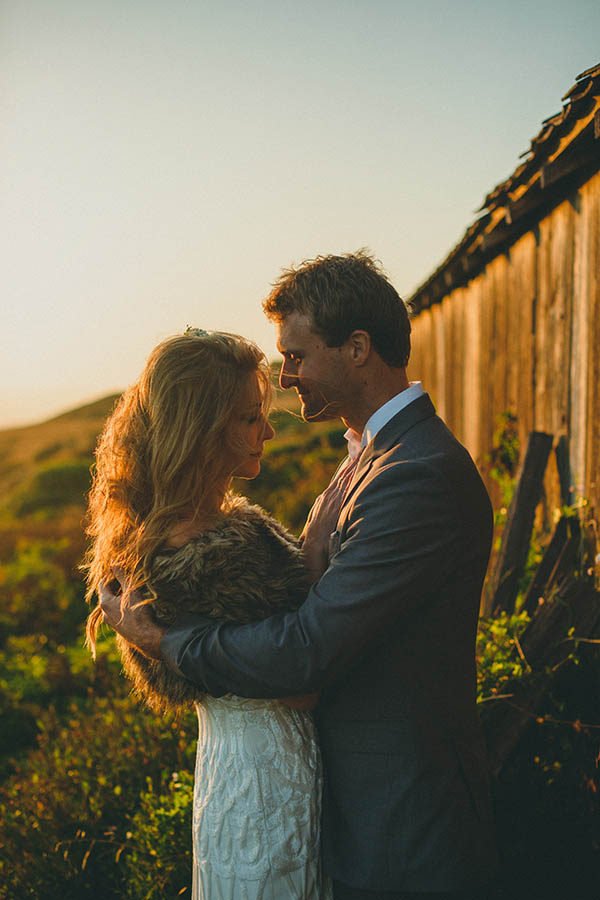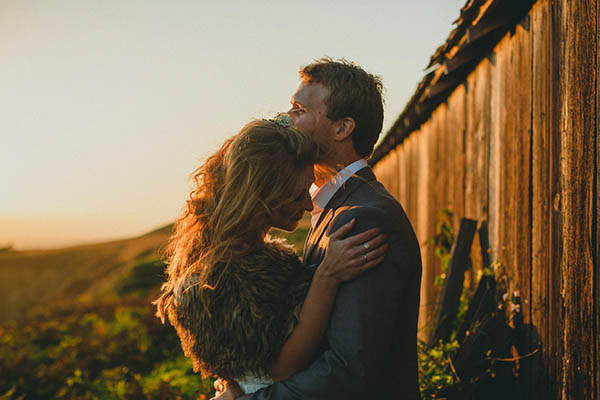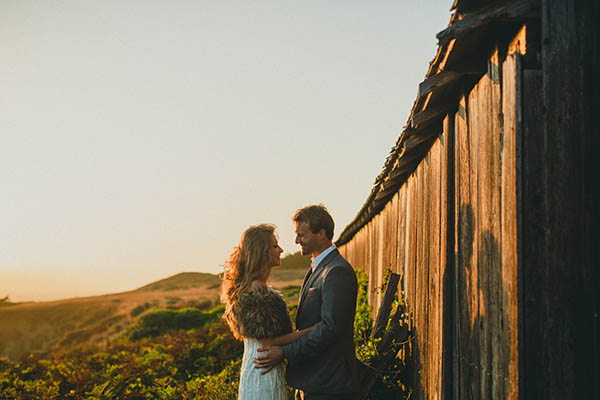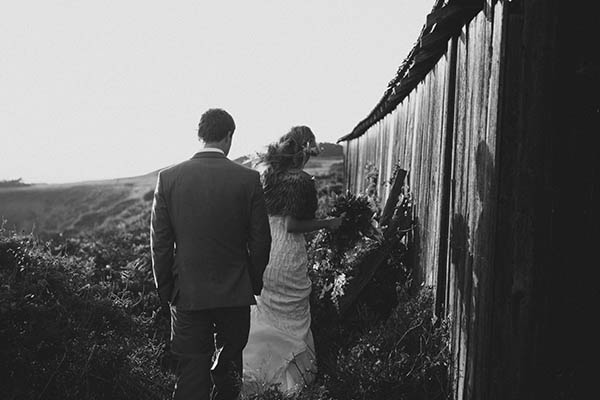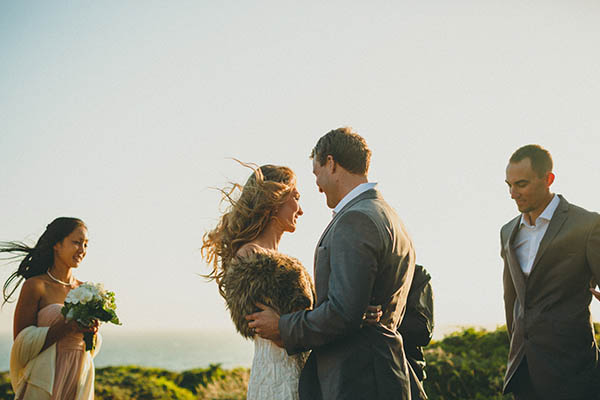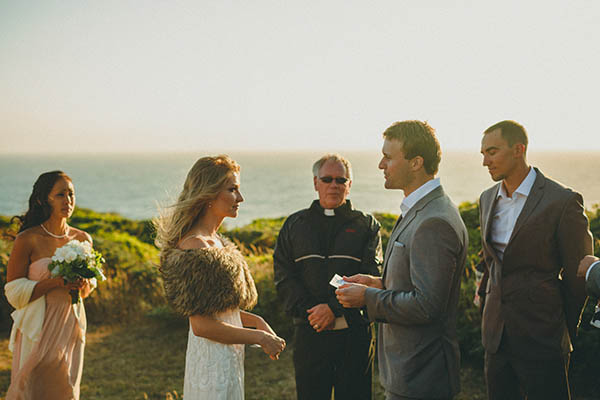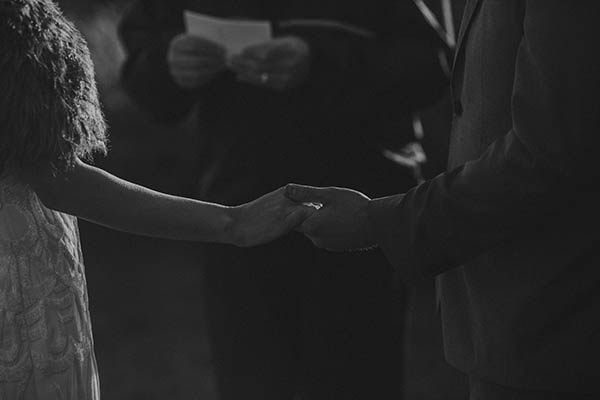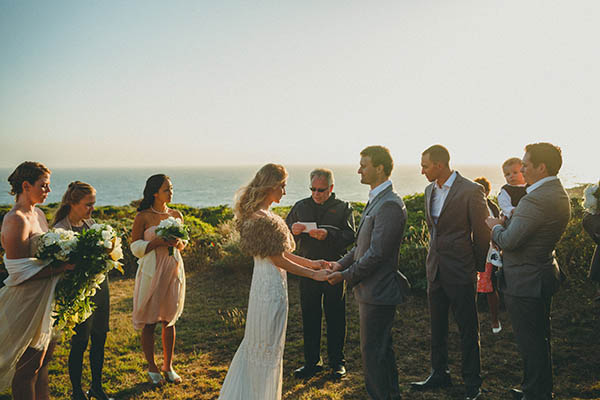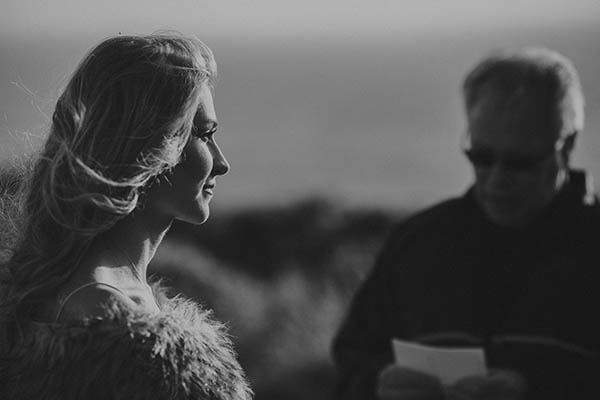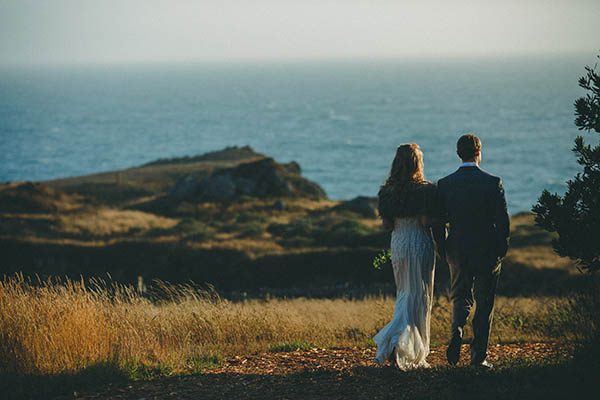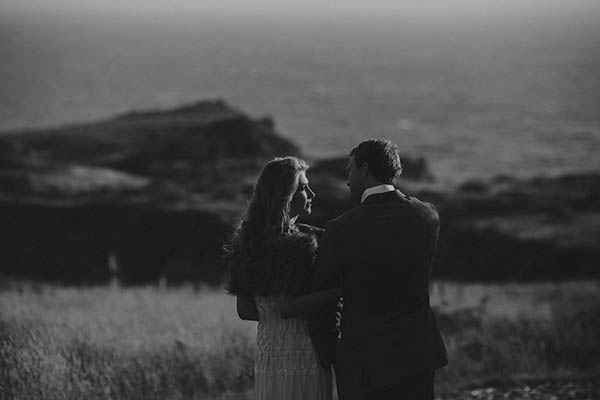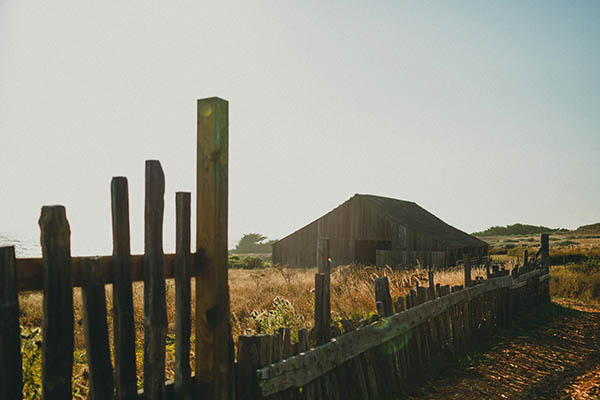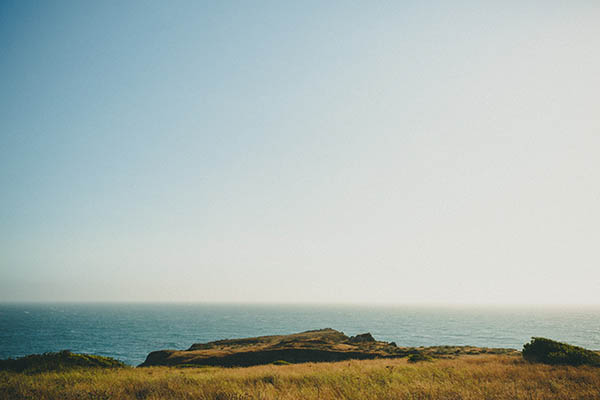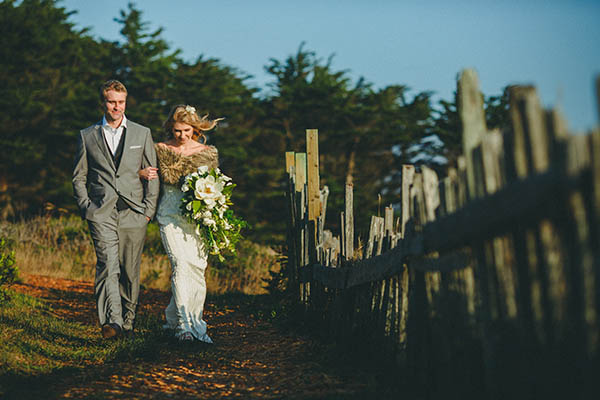 Vendor Recommendations from the Couple:
"Kris Holland, Miosa Bridal Salon, and the Team at Trinks Cafe were exceptional. They went above and beyond the call of duty to help the wedding happen and be enjoyable. The staff at Miosa made my dress happen despite many obstacles and I am so grateful for their support. Kris tried so hard to figure out who we were personally so he could capture what was special to us or about us. His presence so understated, his demeanor is calming, and his talent is undeniable. Our engagement photos were unreal and he was able to capture… that look. The one that when I scan through the engagement pictures I'm like THAT'S IT! That's the look on his face that makes me feel loved. At our wedding he really captured the beauty of Sea Ranch even though plans were changing, it was significantly delayed, freezing cold, and so incredibly windy!!!!! He was so flexible and easy to work with. Finally, I could not have done the wedding without everyone at Trinks Cafe. This place is a best kept secret on the North Coast. Everyone was so friendly, so amazingly helpful, and the food could not have been more spectacular. Their service, quality of professionalism, quality of cuisine, and genuine effort to make the evening special was astounding and so very appreciated."
The Wedding Team:
Photography – Kris Holland Photography
Ceremony Venue – Sea Ranch Lodge
Reception Venue – Trink's Cafe
Floral Designer – Flowers by Natasha
Invitations – Crema de la Crema Paperie
Wedding Dress – Nicole Miller
Hair & Makeup – Lani and Southern Exposure Salon
Groom's Apparel – Hugo Boss
Rings – Buccellati (her) and Todd Reed (him)
Thank you to Gina & Luke for sharing your beautiful day with us, we wish you the best in your new life together!