The fabulous wedding accessories shop, All About Weddings & Celebrations, is moving to a new location soon and this is the final week of their big bridal shoe clearance sale. Stop in to scoop up gorgeous wedding and formal wear shoes at great prices, and help send Gayle and her team off on their new adventure with a few less boxes to carry!
Bridal and Formal Wear Shoe Clearance Sale
All About Weddings & Celebrations
Through Saturday, November 7, 2009
235 Strander Blvd, Suite 100, Tukwila, WA
206-575-0050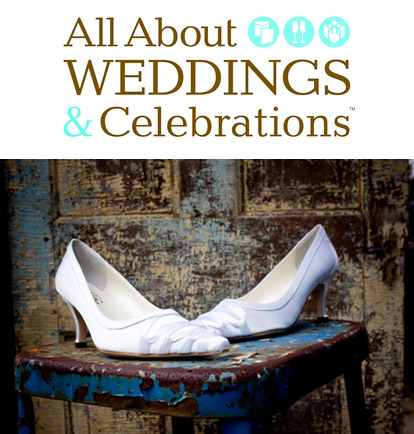 Jewelry store Fox's Gem Shop in downtown Seattle is having an Alex Sepkus trunk show this weekend to showcase his entire gorgeous collection of intricately detailed jewelry. All purchases and special orders will be at special discounted prices.
Alex Sepkus Trunk Show
10am-6pm, November 5-7, 2009
Foxs Gem Shop
Corner of 5th and Union, Downtown Seattle (validated parking in the Rainier Square Parking Garage!)
206-623-2528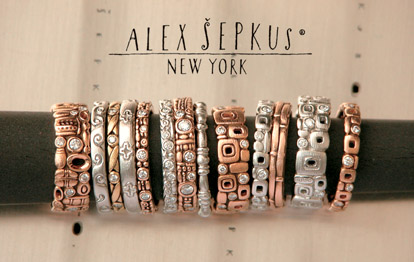 Alina Pizzano Couture Bridal is holding a trunk show and cocktail reception this Saturday, November 7th at her Pasadena showroom where she's extending a 10% discount for any gowns purchased on the day of the show. Each of her designs, whether from her collection or custom made, is created in-house, by hand, right there in Southern California, and they are simply divine!
Alina Pizzano Couture Bridal Trunk Show
4pm, Saturday, November 7, 2009
235 East Colorado Blvd., Pasadena, CA 91101
626-584-0076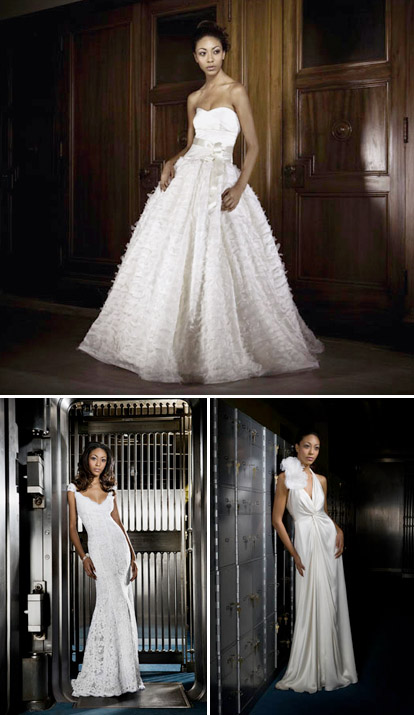 This coming weekend Temperley London is celebrating from coast to coast, hosting trunk shows at both their Los Angeles and New York City locations. You can see their stunning 2010 bridal collection, register for amazing raffle prizes and see the offerings of other fabulous local wedding businesses in attendance as well.
Los Angeles Event:
Temperley London Boutique
8452 Melrose Place, West Hollywood, CA 90069
Noon-5 pm, Friday, November 6 and Saturday, November 7, 2009
RSVP: [email protected] or 323-782-8000
Featuring products and services from Frederic Fekkai, Ceci Luxury Stationary, Sepal Floral Design, Moet & Chandon, Patina Catering, Sweet Lady Jake Cake Design, and Me & Ro Jewelers.
New York City Event:
Temperley London Boutique
453 Broome Street, 2nd Floor (between Mercer & Greene Streets)
Noon-5 pm, Saturday, November 7 and Sunday, November 8, 2009
RSVP: [email protected] or 212-219-2929
Featuring products and services from Christian Oth Photography Studios, MAC Cosmetics, Ceci Luxury Invitation Design, Visions Floral Design, Cake Alchemy and The Oratory Laboratory.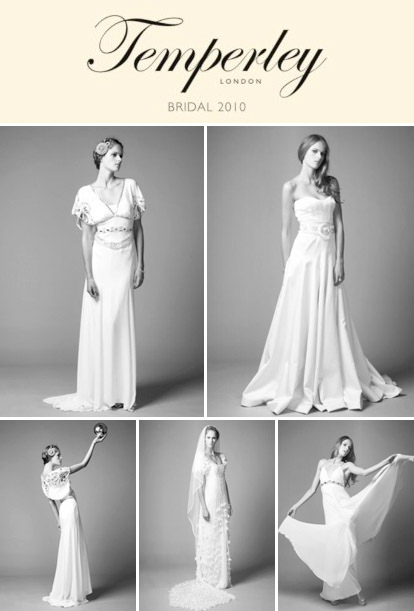 Our favorite group of adventure-seeking, ruckus-causing, wildly talented wedding photographer guys is back at it again with their 5th Mammoth Men trip. This time they're taking on the amazing Dirty South while documenting every step of the way with incredible photography and videography. If you're not already familiar with these fine gentlemen, take our advice and follow along this week on their journey for the eye candy and the laughs, and for that shot of testosterone you just might need every now and then in the middle of all your wedding planning girliness.
(A big shout out to our Mammoth Junebug member photographers who are along for the wild ride- Sean Flanigan, Nate Kaiser, Justin Lyon, Michael Norwood, Mark Brooke and Jeff Newsom. Hey guys! Have a blast out there!)