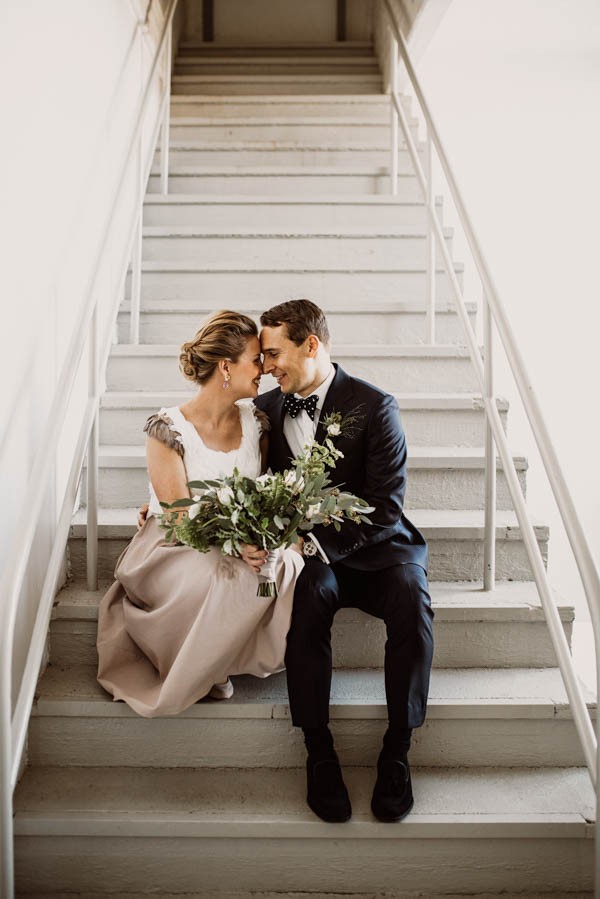 After spending hours looking for a dress online, Belina decided that she wouldn't find what she was looking for, so she opted for a handmade wedding gown. The end product turned out absolutely stunning, but she revealed that it wasn't actually ready until the day before her wedding! Luckily, she and her husband Jussi left the planning to the professionals — they hired Hey Look to style their wedding and design the flowers and invitations. After the ceremony, the couple sat down with their friends and families for an intimate, candlelit dinner at Baskeri & Basso that was the laid-back, cozy celebration that they always wanted.
The Couple:
Belina and Jussi
The Wedding:
Baskeri & Basso, Helsinki, Finland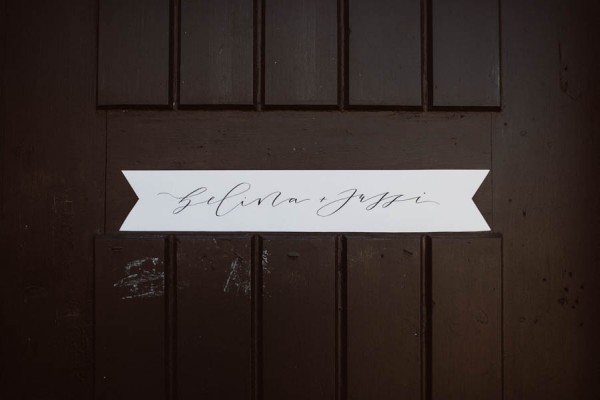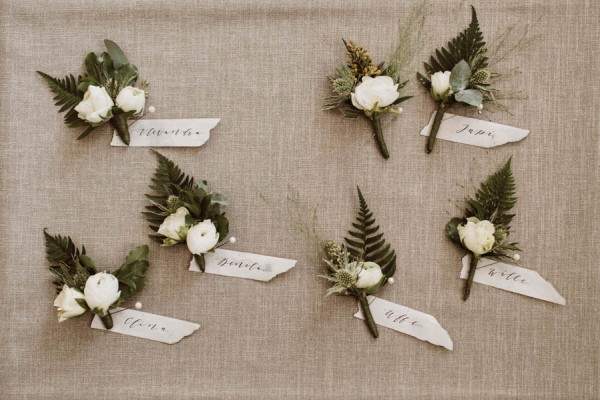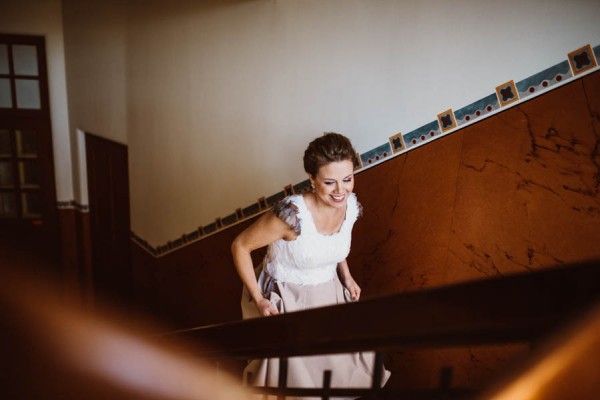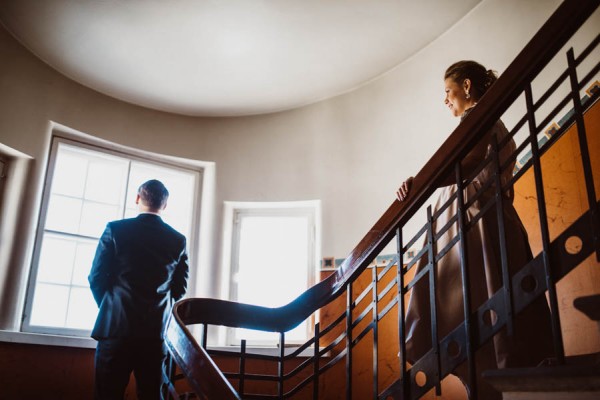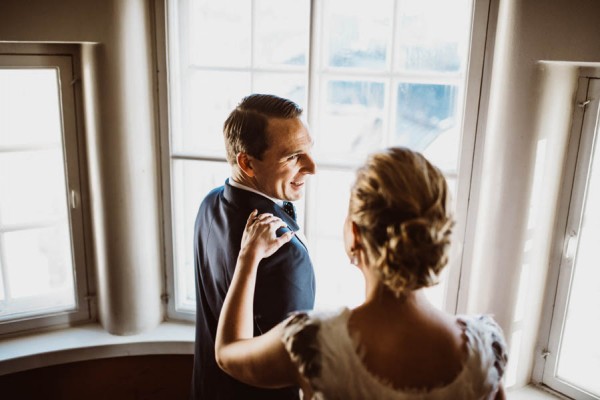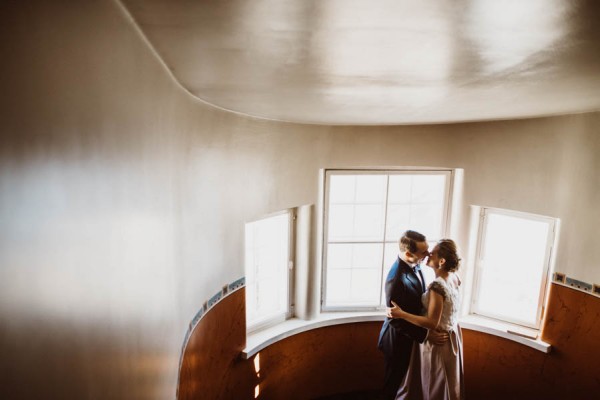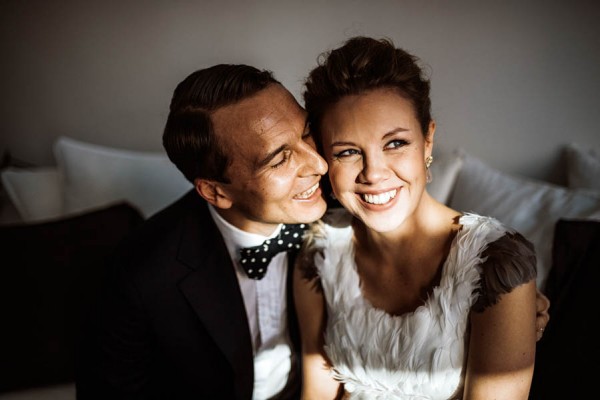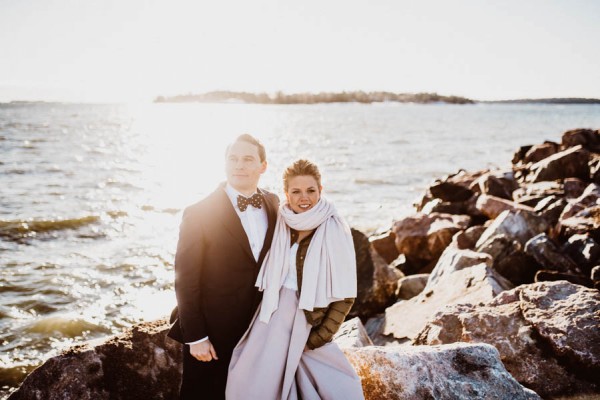 We wanted the vibe to be very laid back and cozy with an industrial feel to it. It was important that the design would reflect this vibe – beautiful and cozy. The wedding designers & stylists of Hey Look did a great job in fulfilling this vision.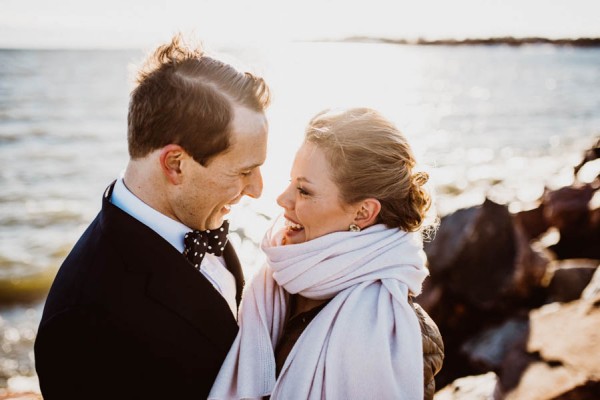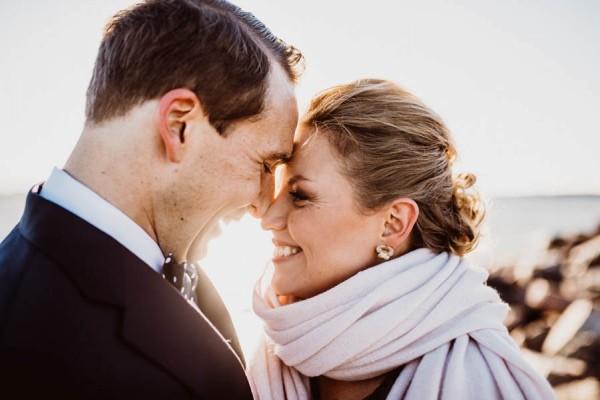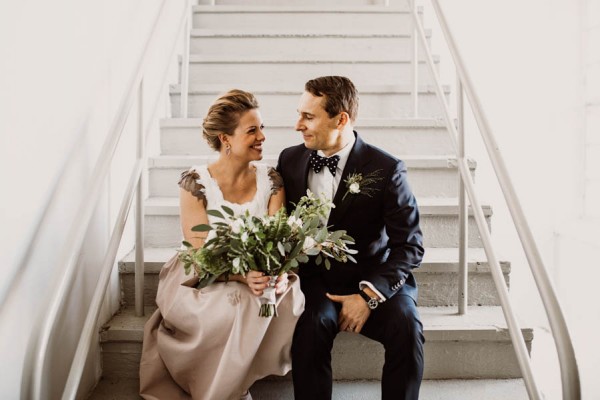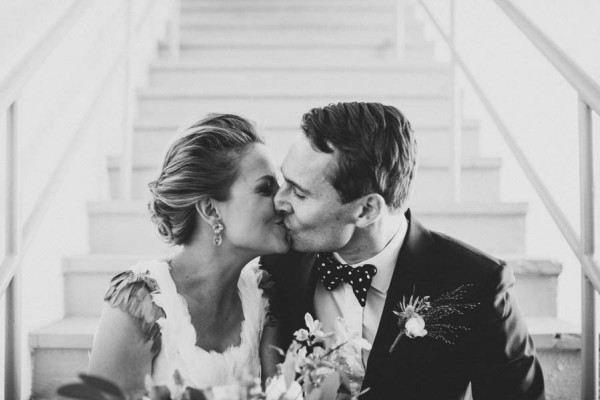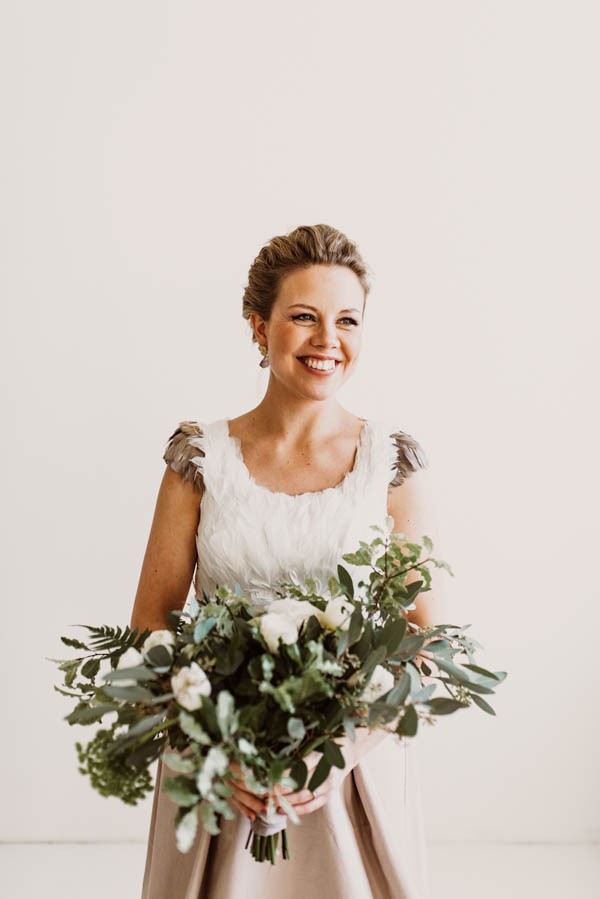 I made my dress myself. After spending hours looking for a dress on the web, I decided that I won't find what I'm looking for and hence will need to make it myself. My pregnant belly also made finding a ready dress a bit tricky. I decided to do all the work myself since my vision wasn't clear from the beginning and I knew that it would change from day to day. The final dress wasn't ready until the day before the wedding.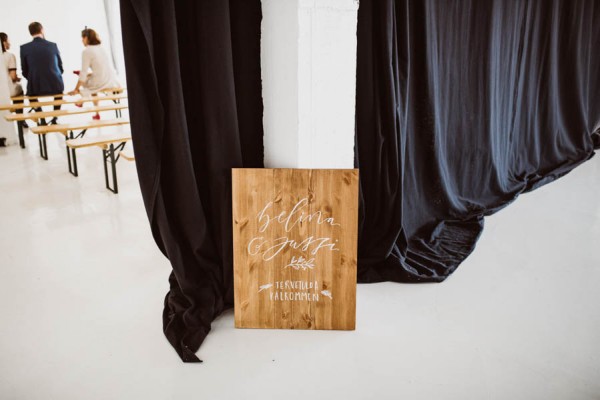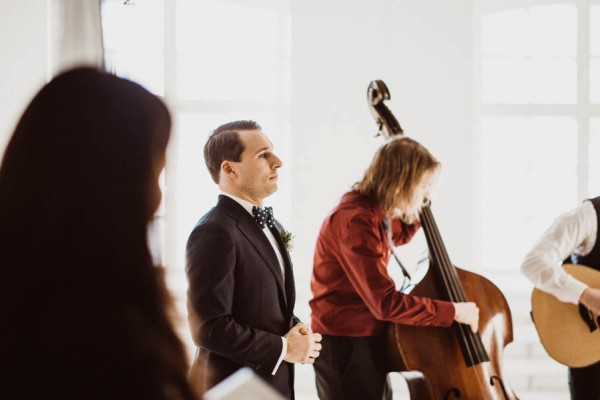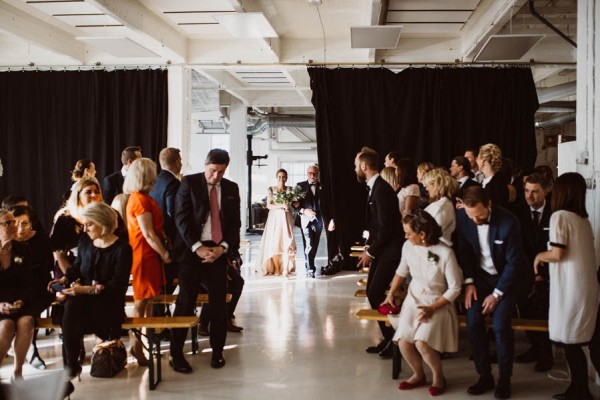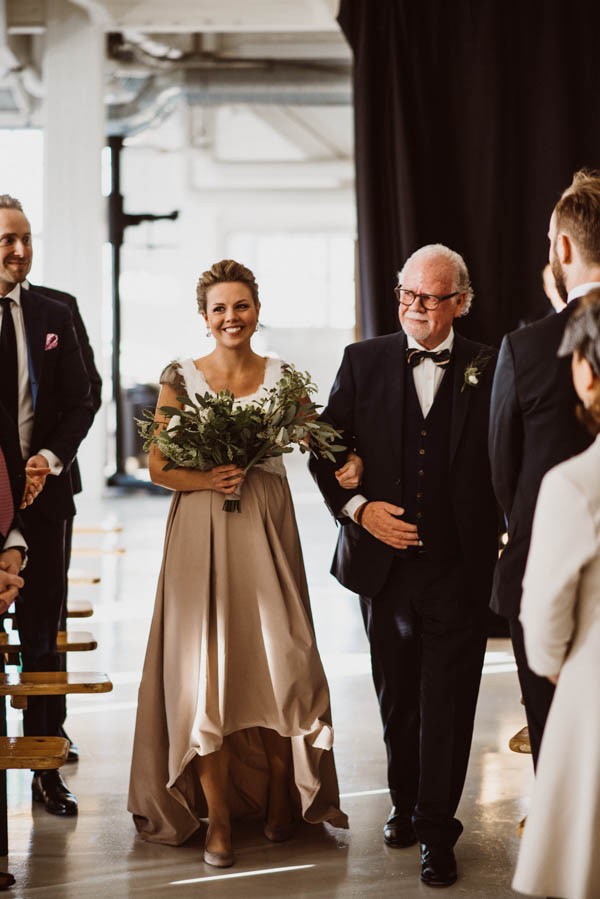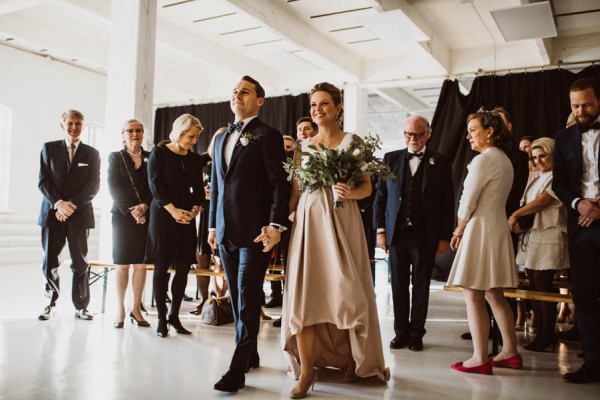 It's tricky to pick only one part since the day as a whole was better than we could ever have imagined. If we need to pick only one it would be the beautiful ceremony with both tears and laughter.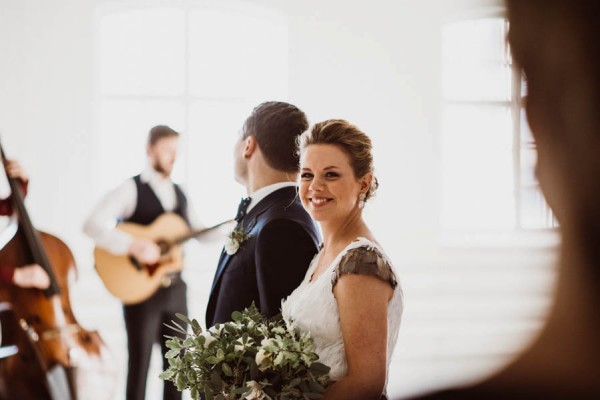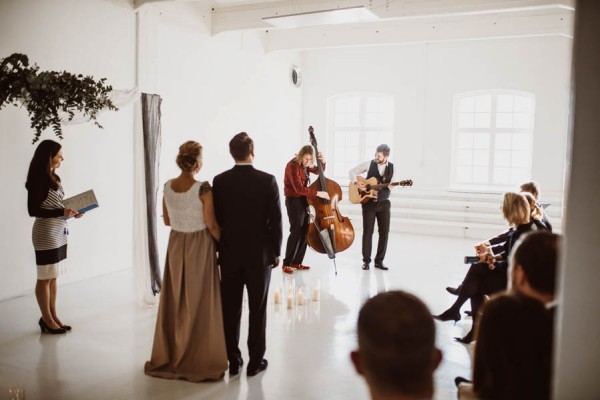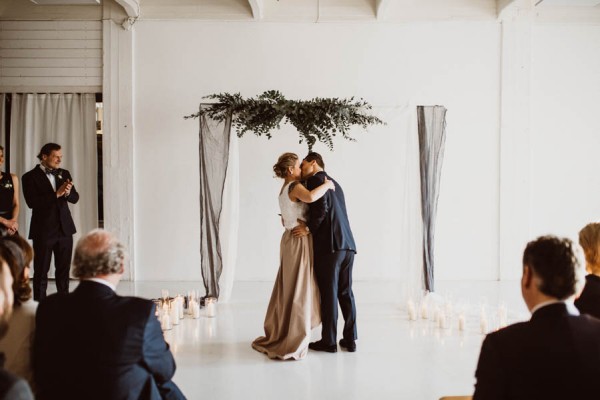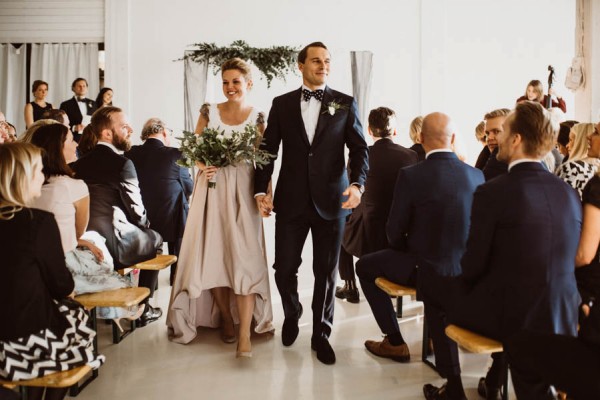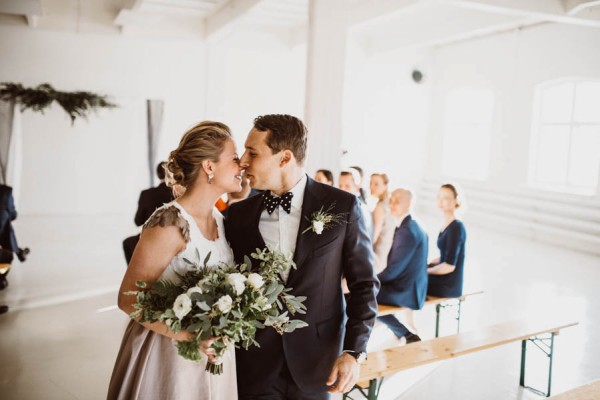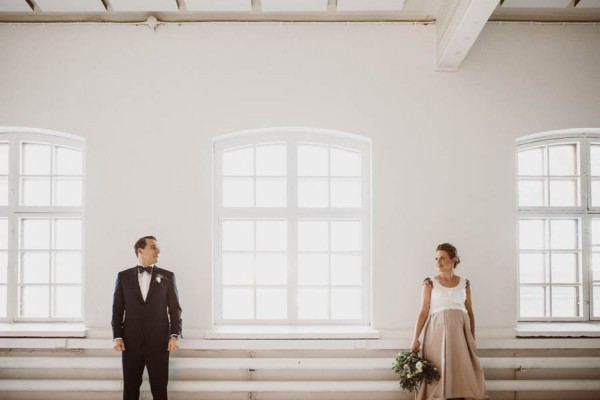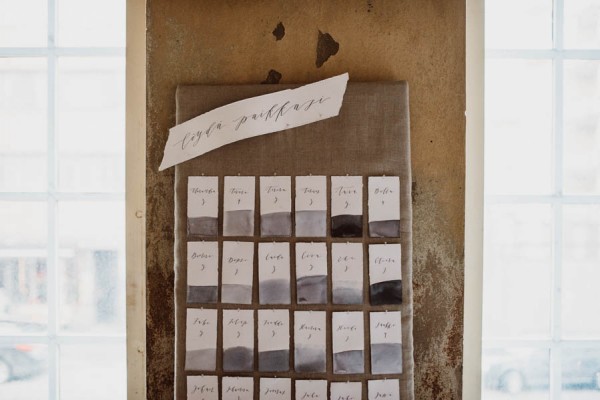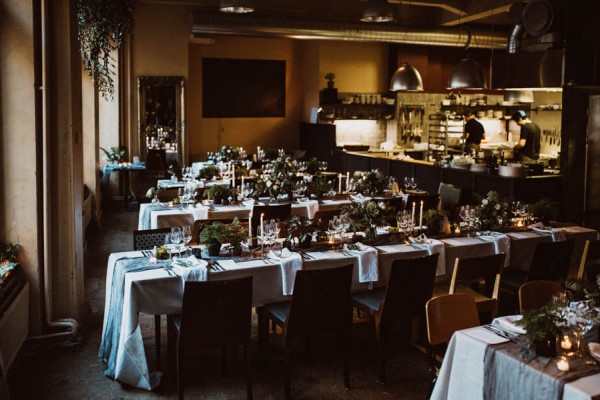 The most important for us was to create a laid-back party for our families and closest friends to enjoy, where both the ambiance and style reflected us.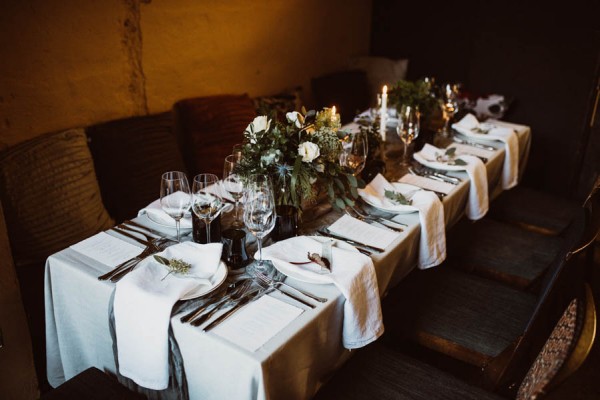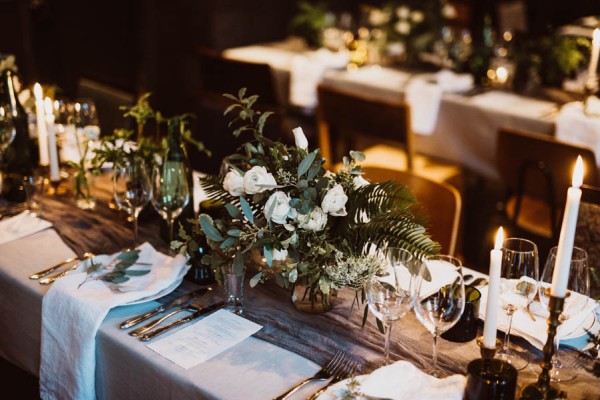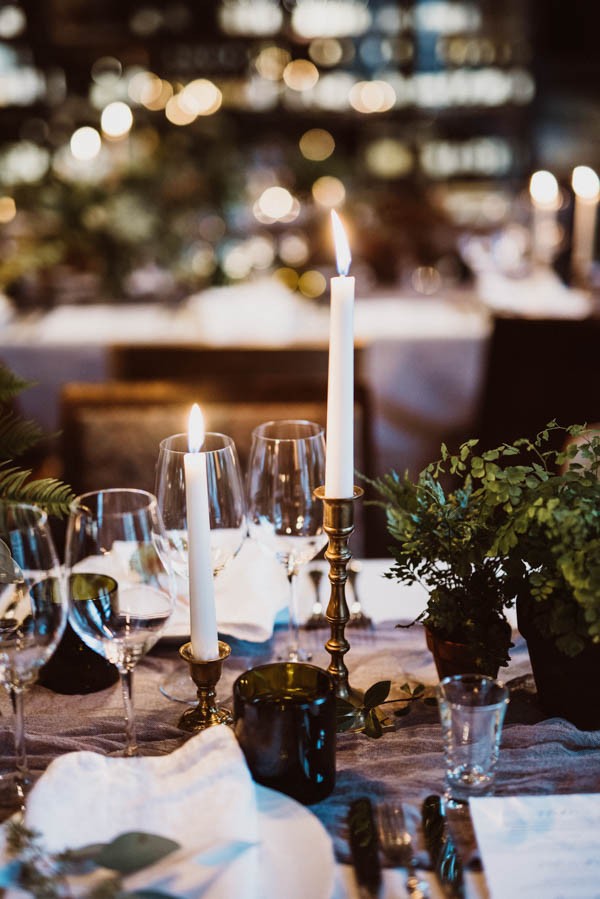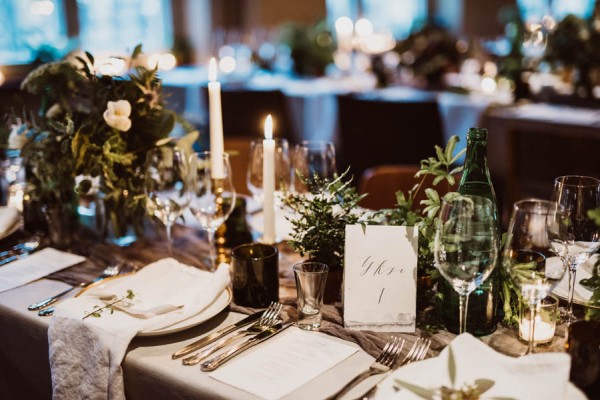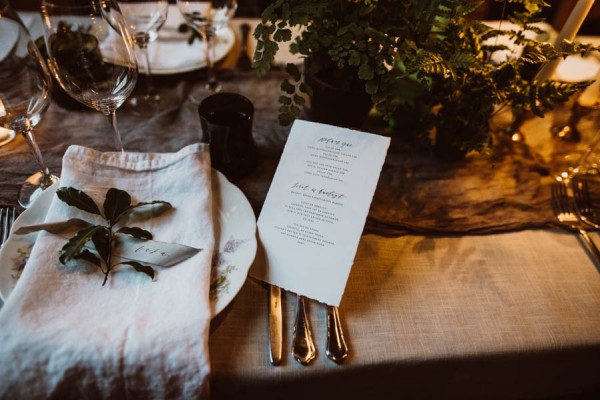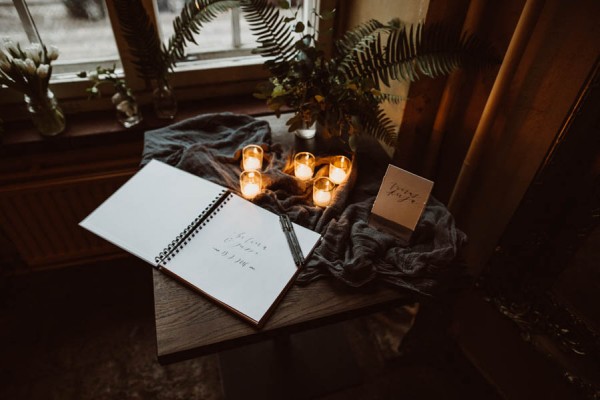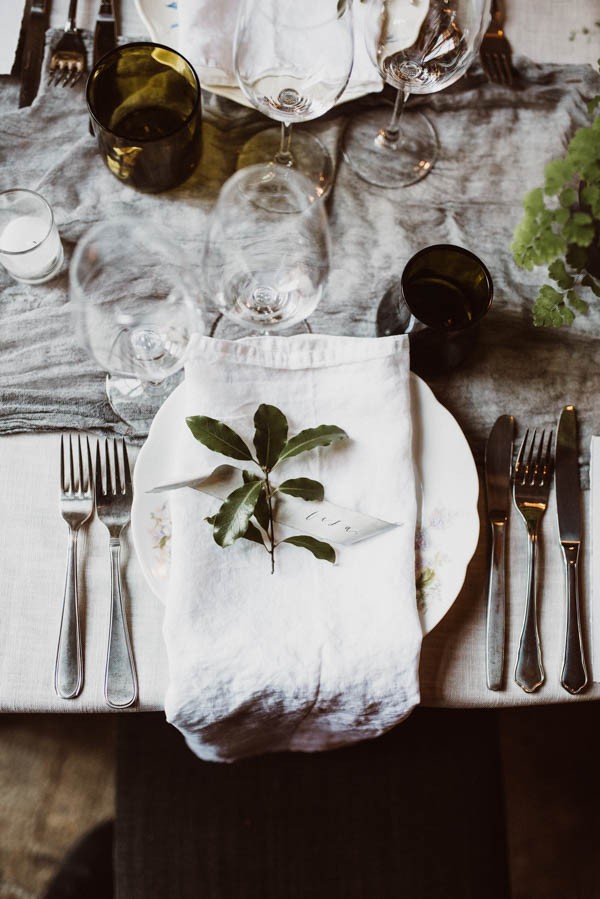 The best advice I can give is gather a team of professionals and let them decide as much as possible within the framework that you give them. We got to work with such great professionals and giving them quite a lot of freedom was the trick behind making our day very special. They have done it many times before and they will know what will work.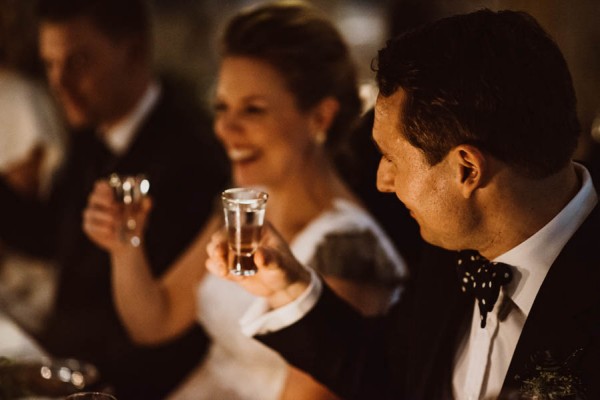 Many thanks to Hey Look event planning for sharing Belina and Jussi's Finland wedding with Junebug. Love their natural wedding? Take a look at Nina and Jop's gorgeous natural Swedish wedding at Haringe Slott!