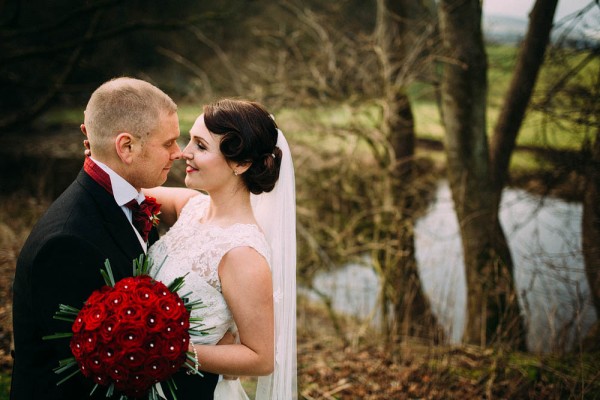 Married on the most romantic day of the year, Charlotte and Andrew's Valentine's Day wedding was a vintage-inspired fête full of red accents, pearls, and lace details. The 1950s wedding, complete the with most adorable flared and collared bridesmaids dresses in bold red, took place at the Inn at Whitewell nestled in the countryside of Lancashire. Lawson Photography so beautifully captured the sweet candid moments shared between Charlotte and Andrew on their wedding day, making art from memories the couple will cherish forever.
The Couple:
Charlotte and Andrew
The Wedding:
Inn at Whitewell, Lancashire, England
The Inspiration:
We wanted our wedding to reflect us as individuals. Every single detail was directly influenced by our personalities and interests. We live in a small cottage filled with antique furniture and kitsch fifties items and have such a love for all things 1950's. We chose Valentines day as we are both soppy romantics at heart and figured you simply cannot do Valentines without using lots of red, lots of love and lots of roses!
All of the invitations and stationary were inspired by retro playbills and was filled with kitsch fifties cartoons. I also wanted to draw out the elegance of the 1950's, the lace, pearls and glamour. Our style was a juxtaposition, in the day I wore a beautiful lace dress with intricate embroidery and delicate beading and in the evening I donned my full poodle skirt and layered red undercoat. The bridesmaids all wore 1950's inspired dresses, complete with fifties collars and full skirts. I hired an incredible vintage makeup artist in Kittywink vintage who styled the girls in victory rolls ect. We had a live band playing all the 50's classics and the dance floor was packed as they really made the atmosphere electric. I also hired a silhouette artist to cut the guests profiles, he was fantastic and really added to the day and the theme. The day was beautiful due to the people who were there, filling the space with their warm, infectious personalities. It really made our day incredible.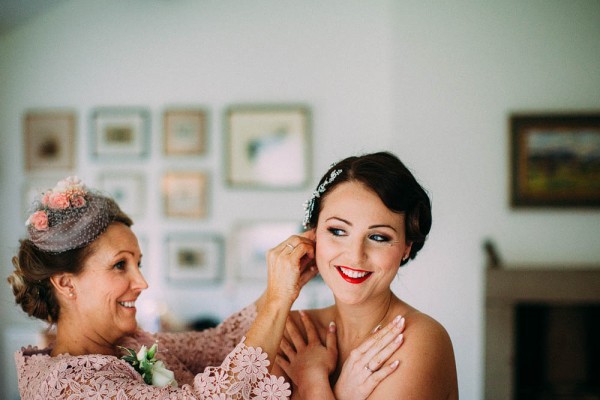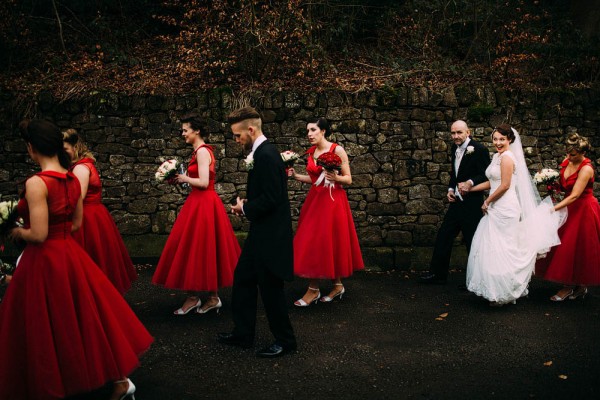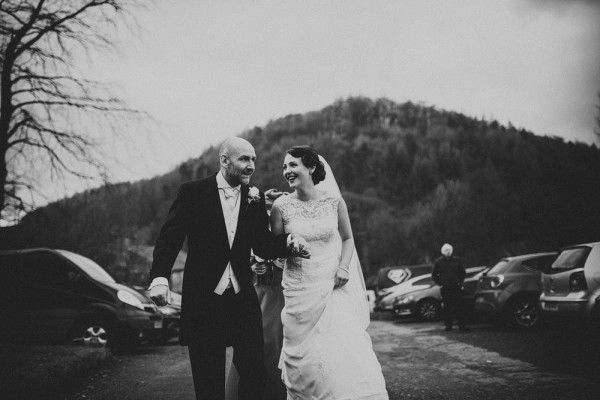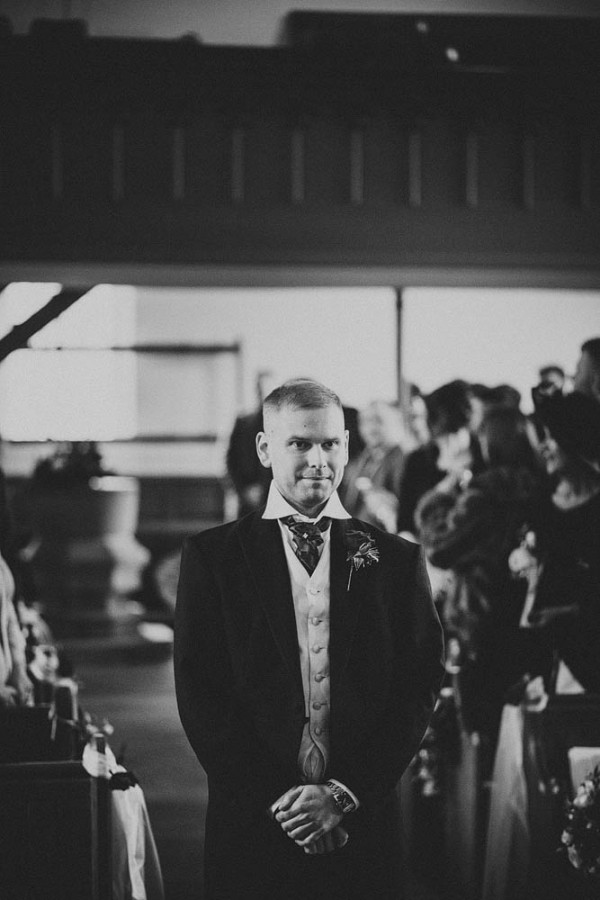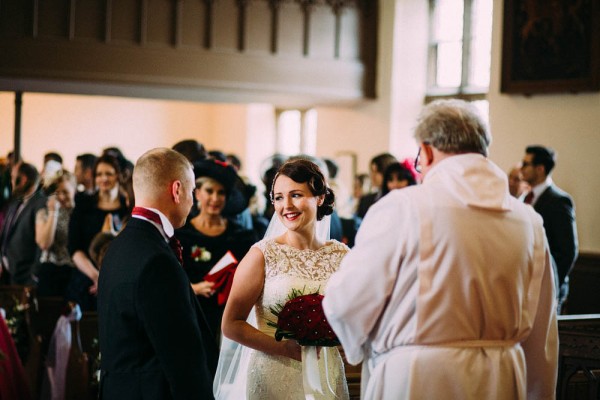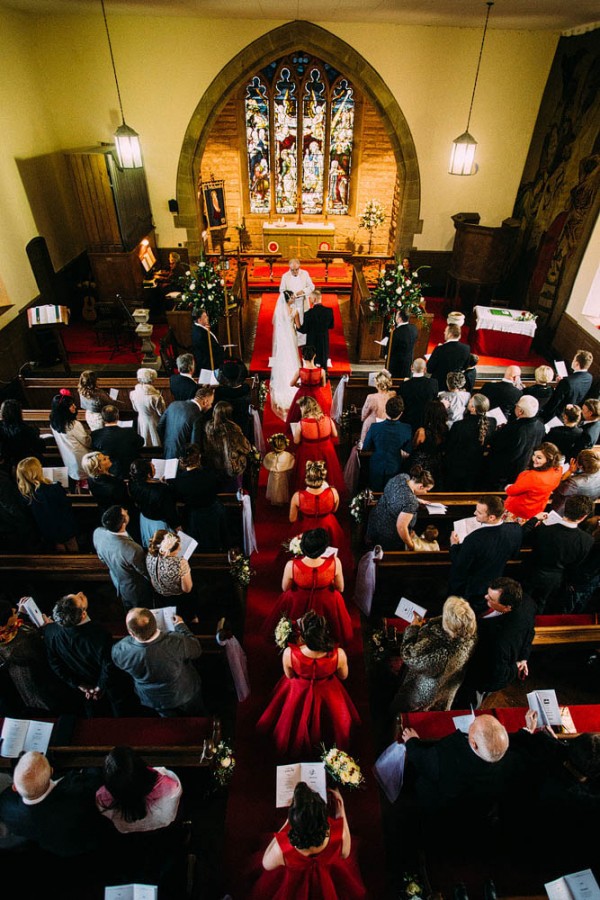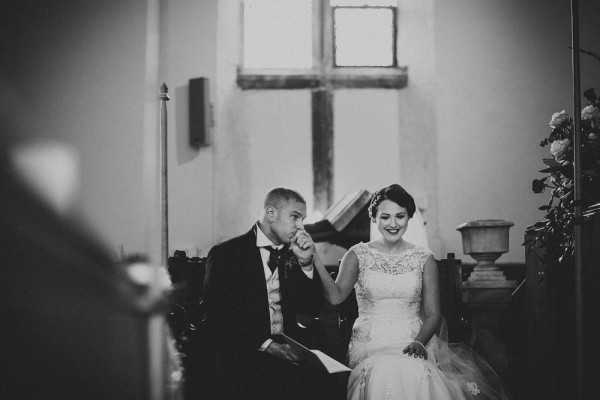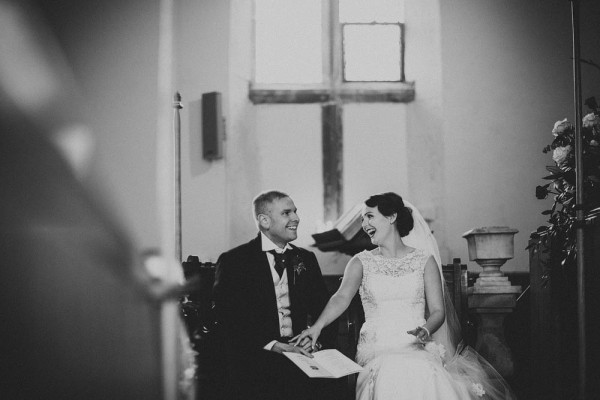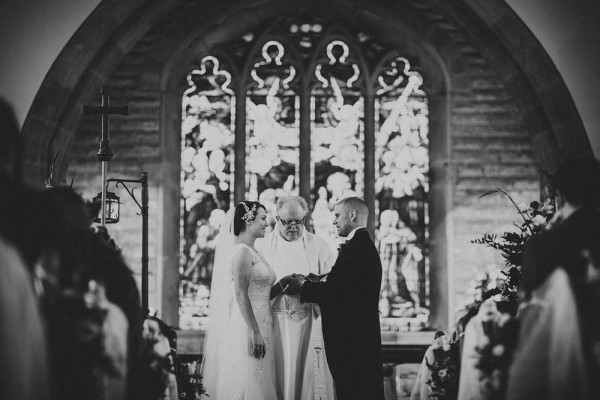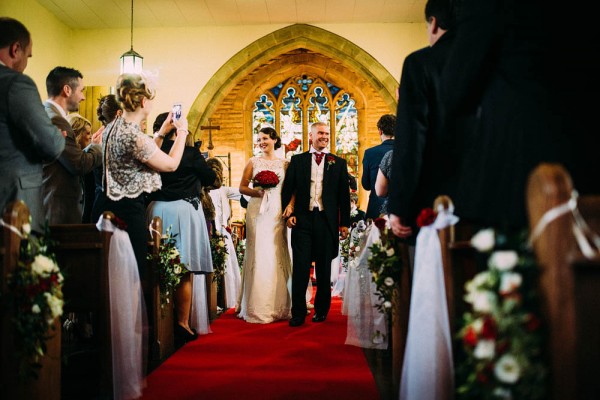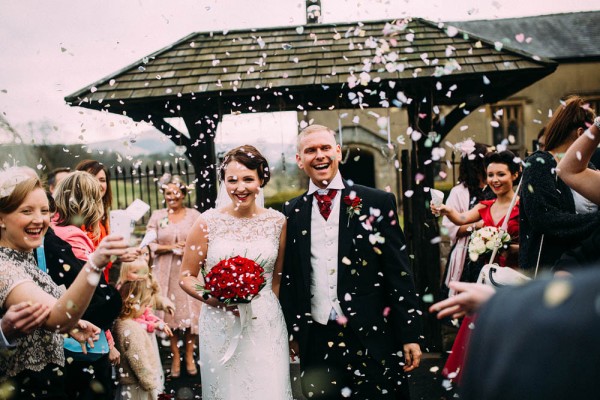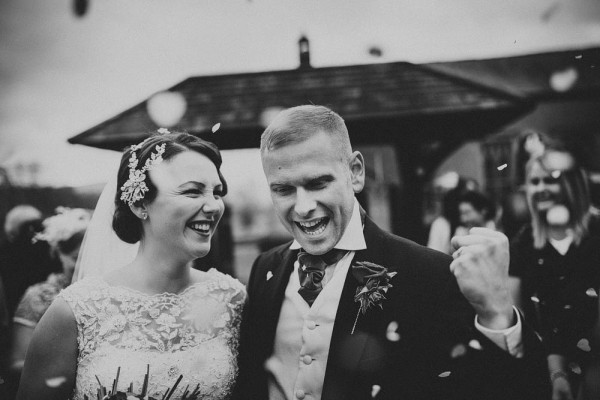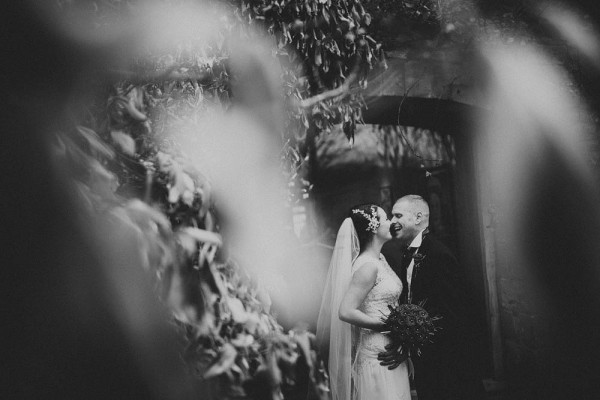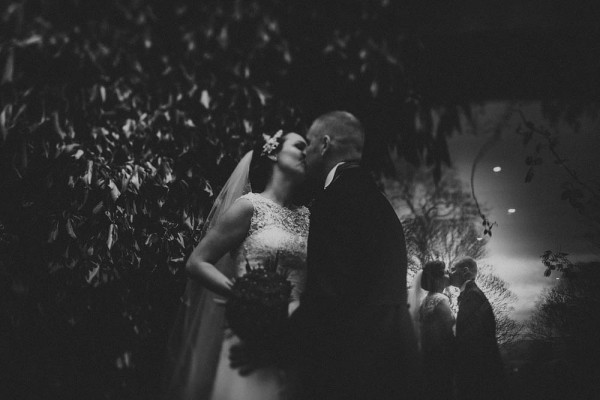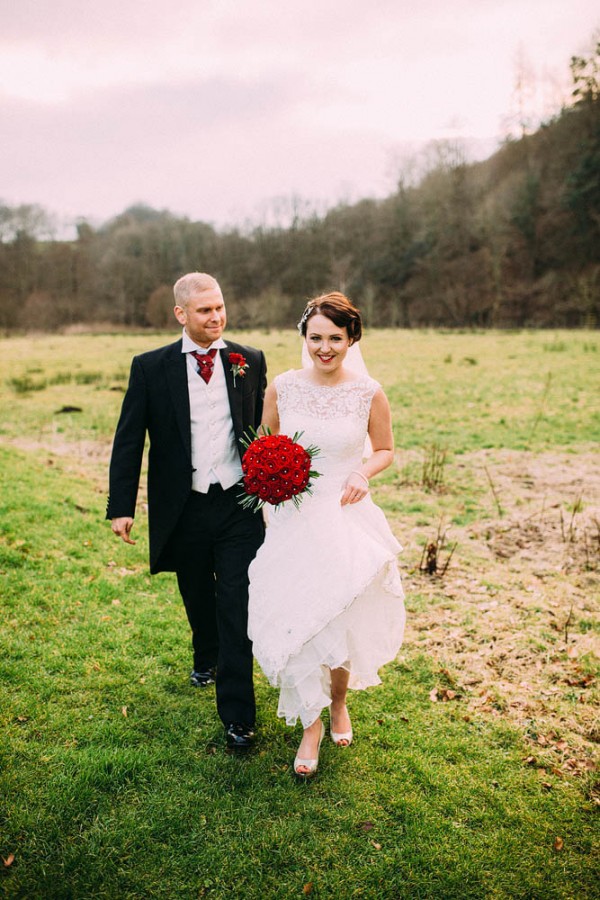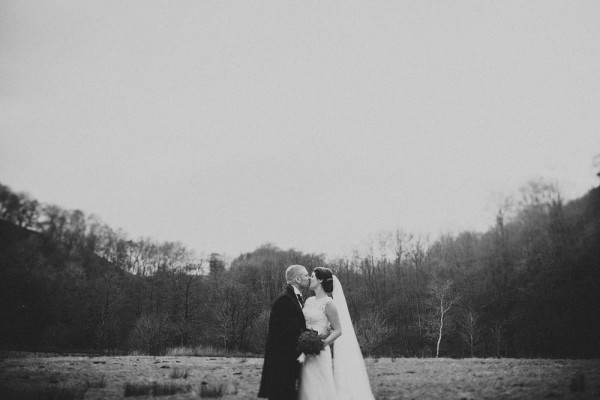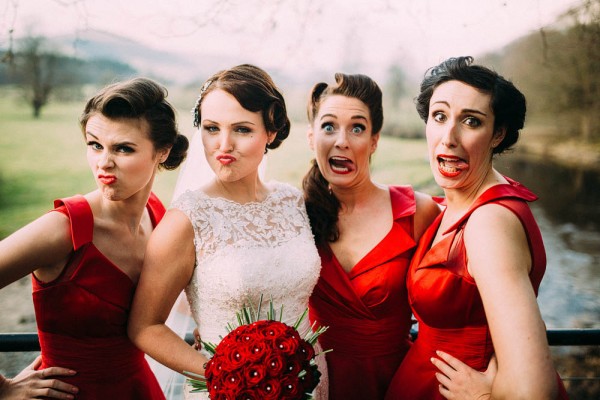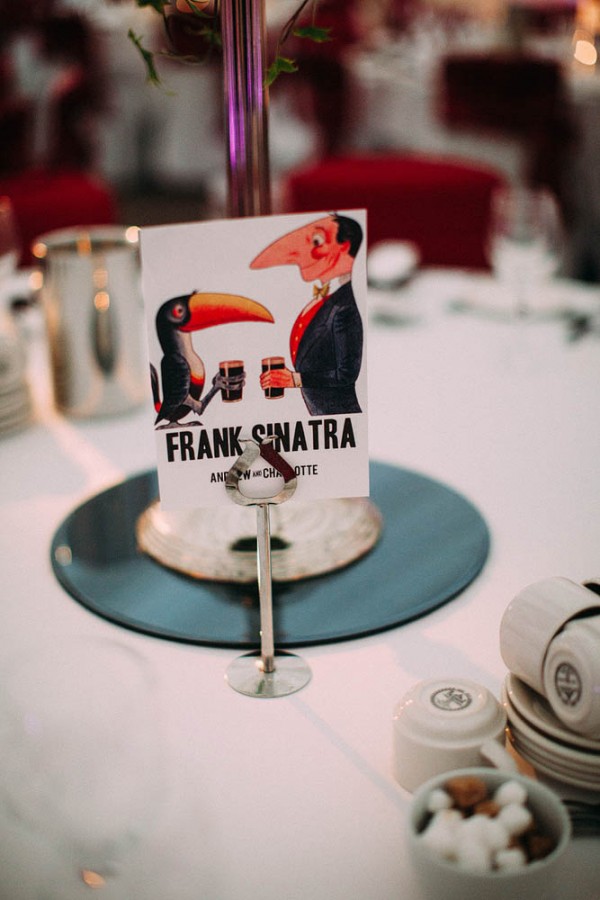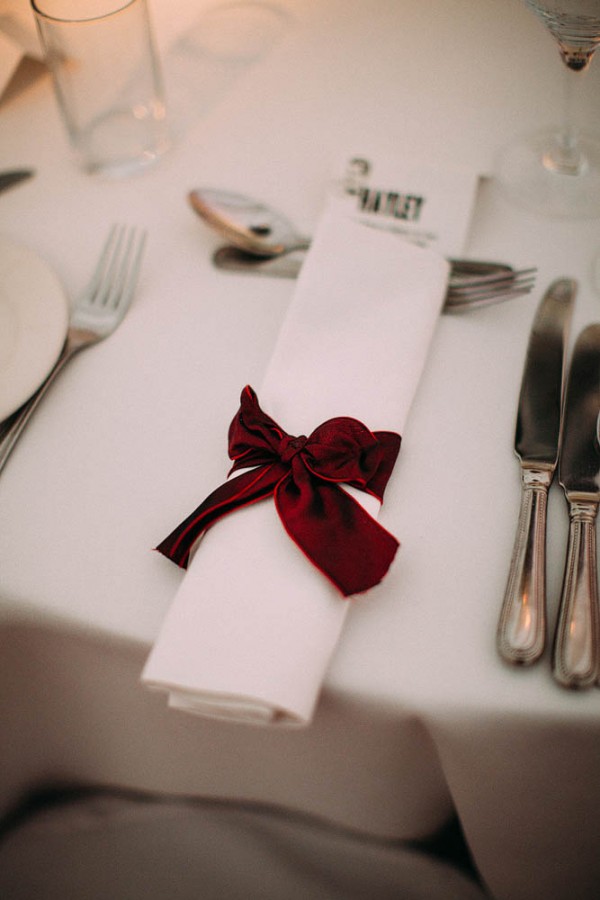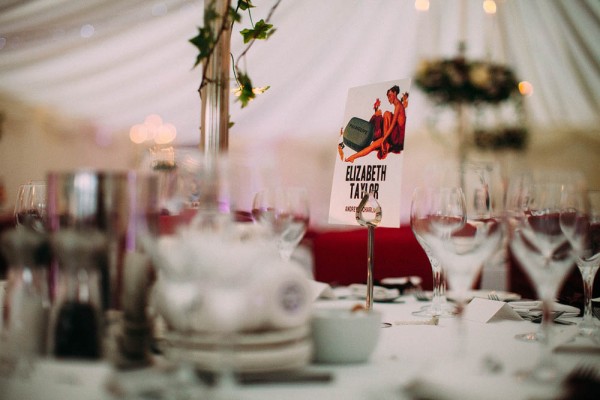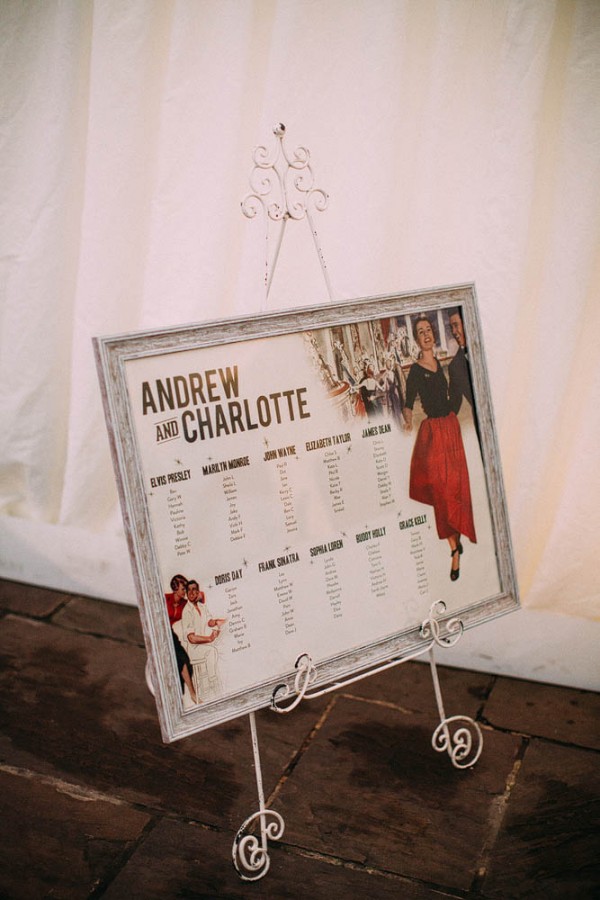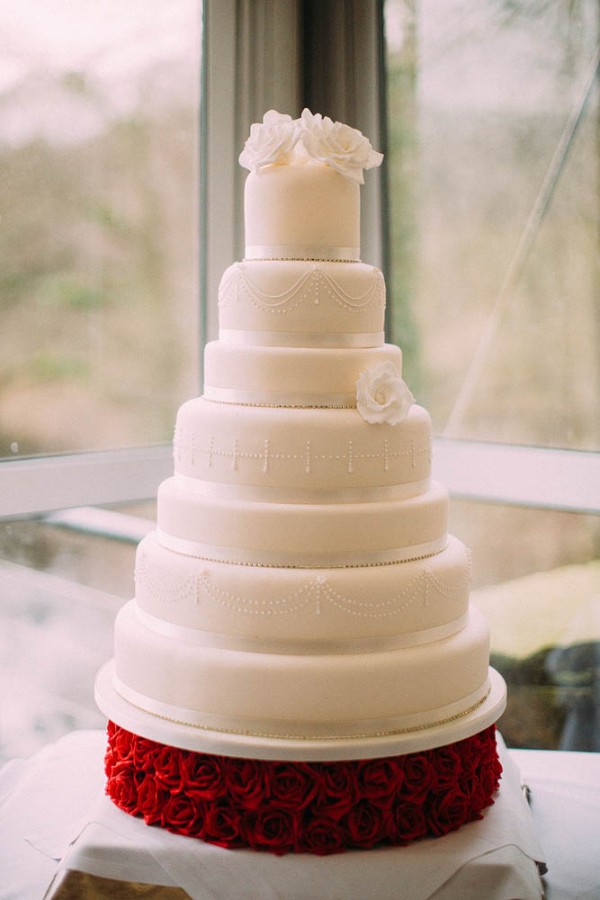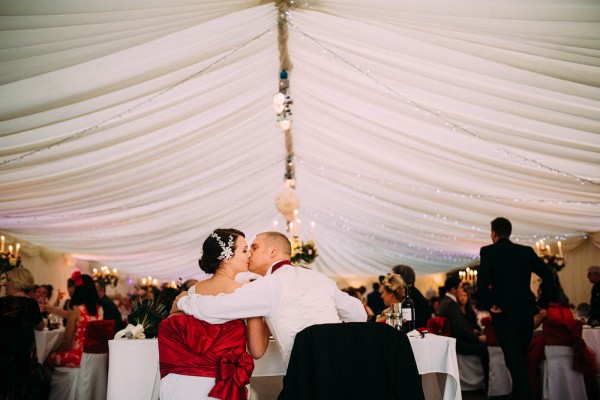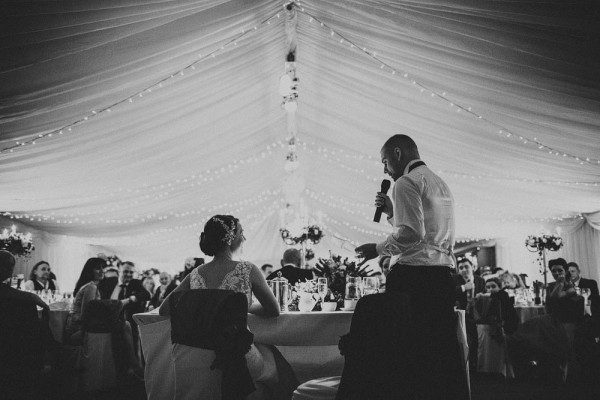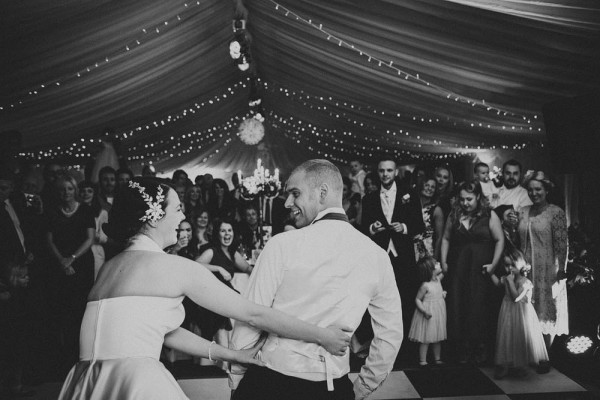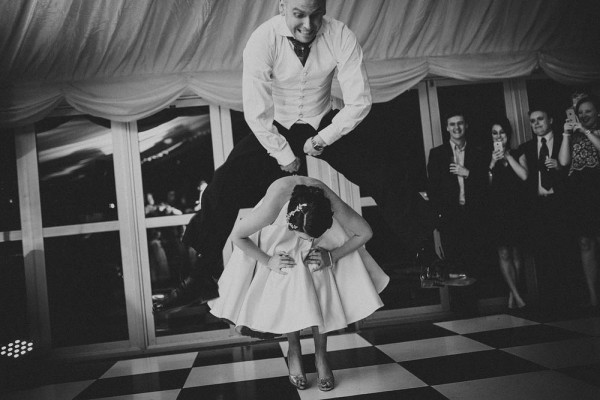 The Moments:
My favourite moment has to be turning the corner and seeing the man of my dreams standing at the other end of the aisle. He was radiating happiness and seeing his face settled all of my nerves. This was what we were here for, I wish I could bottle that feeling and sell it, as I would certainly be a millionaire.
The Couple Recommends:
Lawson photography our incredible photographers allowed our day to be captured the way we wanted, unique and refreshing and simply photographing the natural moments that occurred throughout the day and evening.
Also Angie at Puure bride really made me feel comfortable when choosing my dress, she went above and beyond and even drove an hour and a half to see me on my special day.
The Wedding Team:
Photography – Lawson Photography
Ceremony Venue – St Michaels Church
Reception Venue – Inn at Whitewell
Floral Design – The Gilded Lily
Cake – Cakes by Andrea Lee
Live Music – High Frequency
Invitations – RSVP Candy
Hair & Makeup Artist – Kitty Wink Vintage
Wedding Dress – Puure Bride
Silhouettes – Cutting Image Art
Congrats to Charlotte and Andrew on their romantic 1950s wedding and thanks to Lawson Photography for sharing! For more vintage wedding inspiration, check out Erik and Valerie's mid-century inspired wedding at the Madonna Inn.