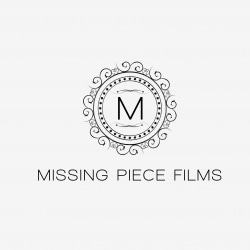 Best Wedding Videographers in Northern and Central Italy
Missing Piece Films
About
MEMBER SINCE 2016
You have landed on our beautiful expression of love we call Missing Piece Films. Getting married and planning a wedding is a wonderful thing. Your consideration is appreciated and we thank you for taking the time to explore our work. We hope that one look will convince you that you are in the right place.
We create much more than just a wedding video. At Missing Piece Films we take your unique love story and shape it into a beautiful and engaging cinematic film to be cherished forever.
Each time we film an event, we see it as the most important shoot we will ever have and its treated that way. Videographers such as us spend time getting to know their subject. We carefully consider, interpret and enhance what falls into our frame, to present a professional movie like experience. All that we do, we do with joy, passion and taking a unique perspective to tell your story in a way that is simply engaging.
Our passion is to produce, emotional, breathtaking and fun filled wedding and other event videos for our clients. We want to inspire and be inspired by our couples, and for this reason we produce a limited number of wedding videos per year. Our videos are personalised and handcrafted for each and every one of our clients.
Our signature style seeks out the emotion, connection and movement, which play out abundantly on the day. Our films capture this in a most unique way. We aim to emulate imagery and a sound score that you would expect to see on the big screen, We apply principles learnt over the years to achieve this outcome.
Please take a look at any of our short wedding videos posted on our website and see if what we do inspires you. If so, we would love to talk to you about your upcoming wedding or other event and capture your story.
Why couples love Missing Piece Films
Request Information
Thank you for your submission. We will be in touch soon!
X

Email Sent.