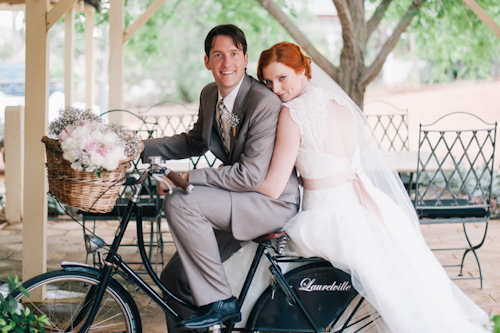 We simply adore the vintage travel theme that Miek and Lyall planned for their York, Australia wedding! From the soft cream, blue, brown, and rose color palette, to the vintage maps and globes and the guest itinerary, it was a tasteful nod to their shared love for adventure. We also love the bunting that Miek's mother created, and the romace and whimsy it added to the event. She must have been sewing for days! Enjoy this peek at their lovely wedding photos from Ben Yew Photography!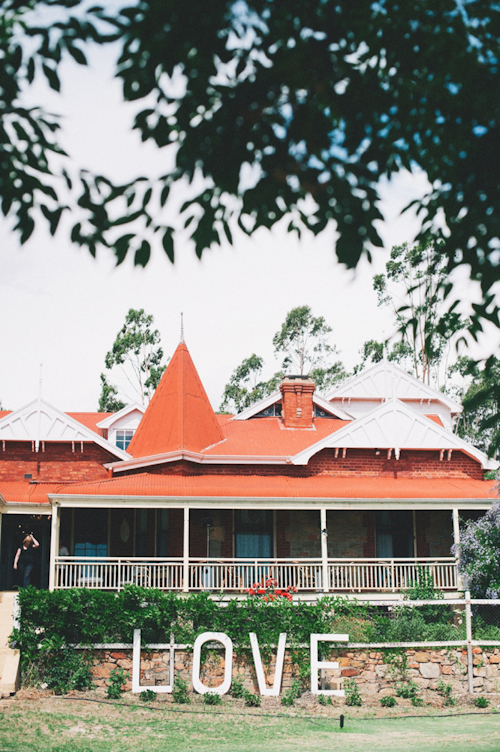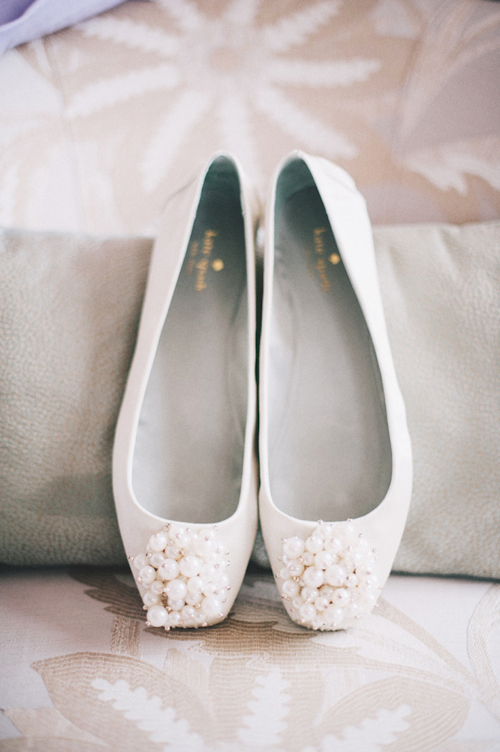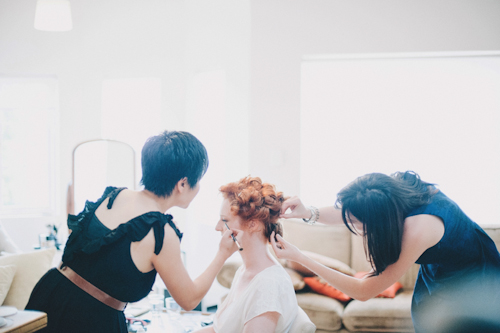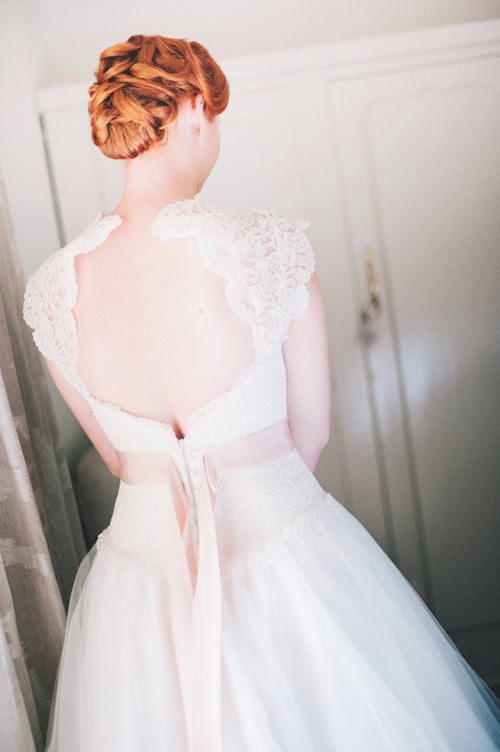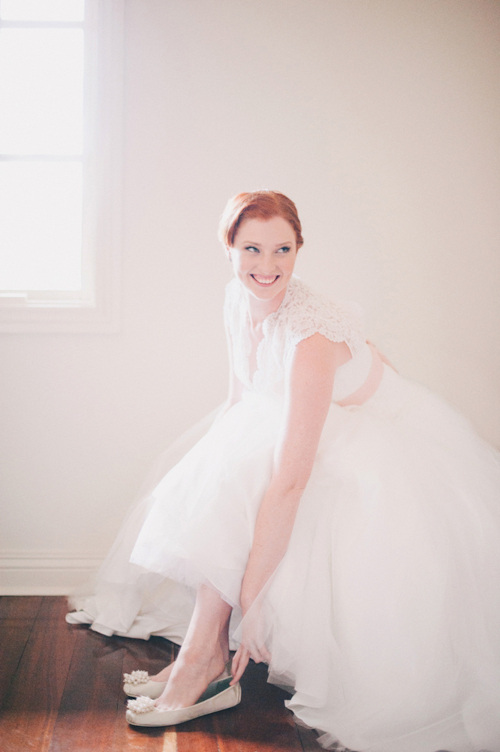 The Goals: We wanted our wedding to be fun and memorable. We knew we wanted an all in one venue so our guests didn't have to spend hours in limbo between the ceremony and reception. We knew we wanted the freedom to be able to put our own 'stamp' on the day. Another thing that was important was photography- which is why we met with the very talented Ben Yew early on. His images are just breathtaking and exactly as we had hoped. At the end of the day, the photos are the only visual reminder you have of all that hard work, so we didn't take the decision lightly.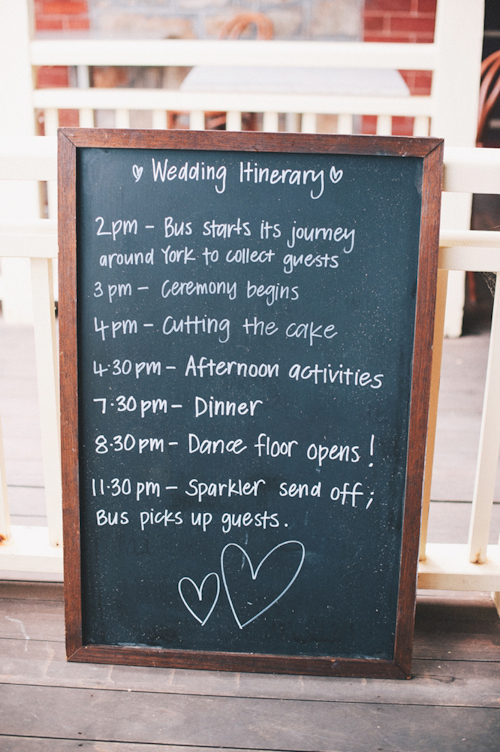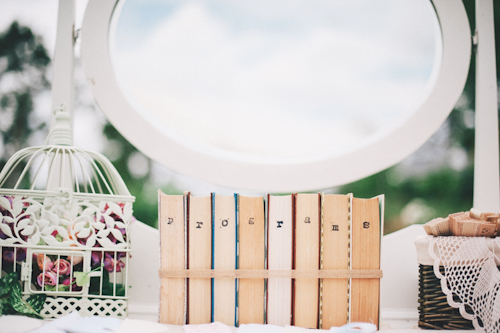 The Vision: Within days of being engaged we decided we wanted a Vintage Travel theme. Lyall and I have traveled extensively over the world so it kind of made sense. We tied in the travel theme subtly – a couple of vintage suitcase stacks, photos from our past travels, some old globes, and the wording in our invites. Guests were invited to join us as we "traveled down the aisle". The colours originally started off as robin egg blue, brown and cream, but I managed to squeeze in some dusky pink as well! By the time the wedding rolled around there were lots and lots of colours calling our wedding home (all tied in together by the metres and metres of handmade bunting my very talented Mum made!)
Originally we didn't want a cake – I had never seen one that really looked all that amazing. Then, on one of my many web-browsing evenings I came across a picture, and it was just so beautiful! I knew it was going to be that cake or bust!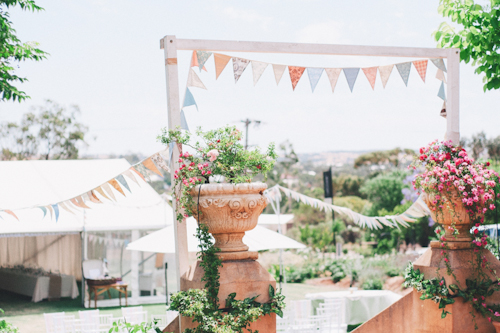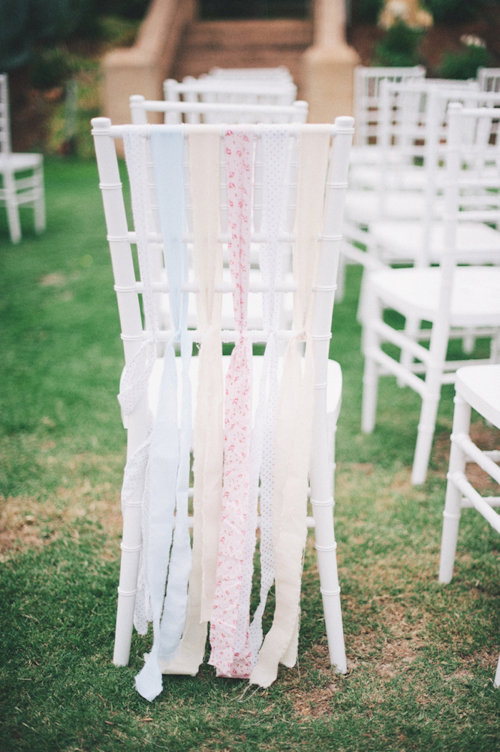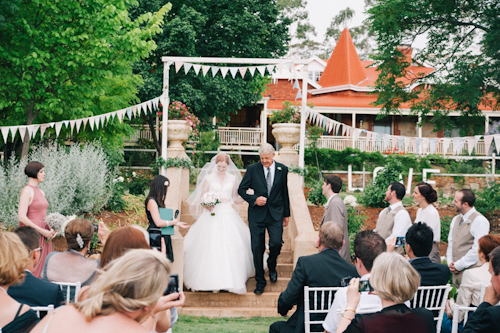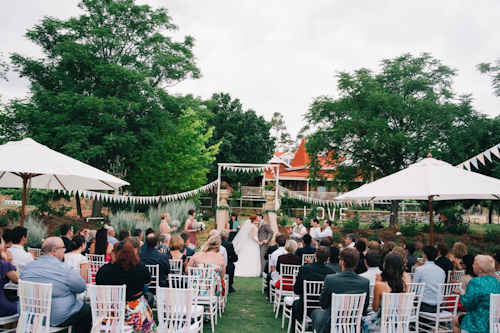 The Look: I was adamant I was going to wear a very vintage inspired, figure hugging fishtail dress. But sometimes your dreams aren't always what you thought! I had spent countless days trying on dresses, and it wasn't until I was heavily "encouraged" by the sales lady to try on my dress, that I actually cried! I loved the lace shoulders, and the key hole back. And the bottom was simple enough that it didn't look too "puffy". I added on a pink White by Vera Sash and a White by Vera Wang veil to complete the look. I knew I didn't want my bridesmaids to be matchy matchy so I took them both shopping and let them pick out a style of dress they liked. I then took photos of those dresses to Bali and had them custom made by a tailor. One in a dusty pink, the other a paler pink. I wasn't too sure how they would look together, but seeing the photos I know we made the right choice.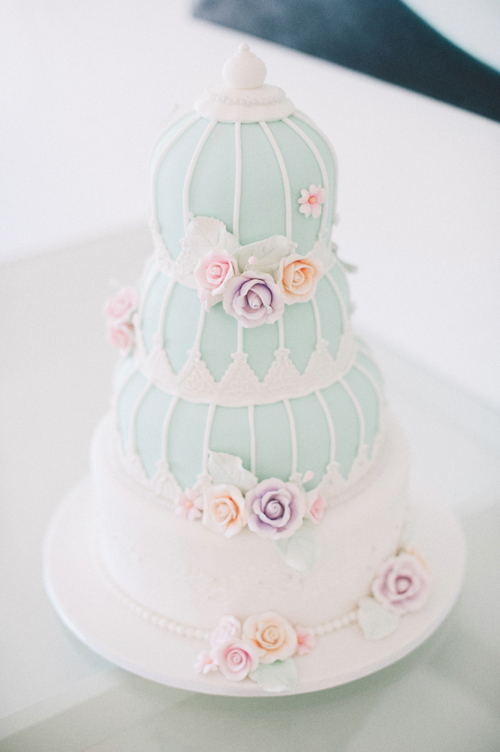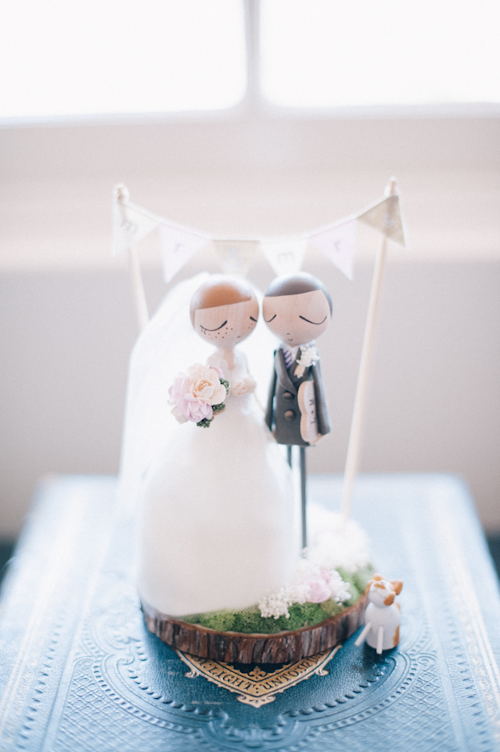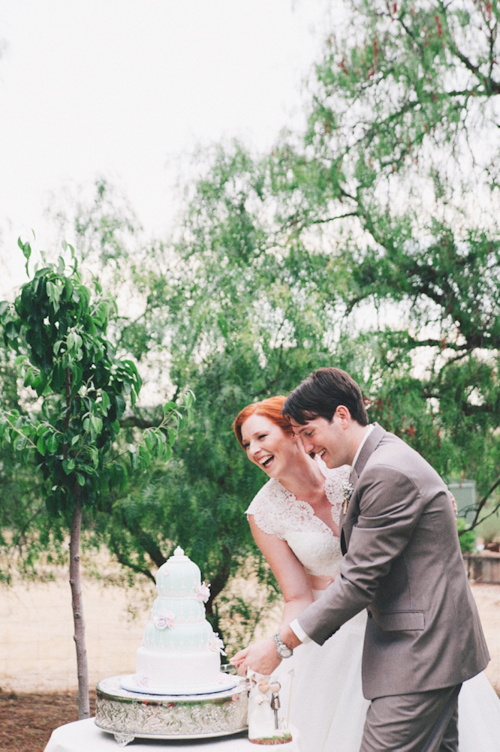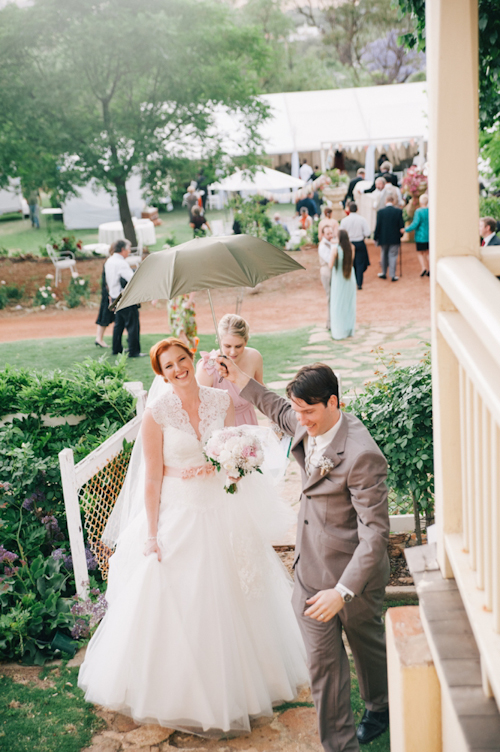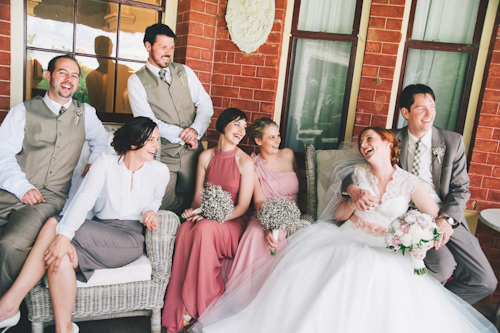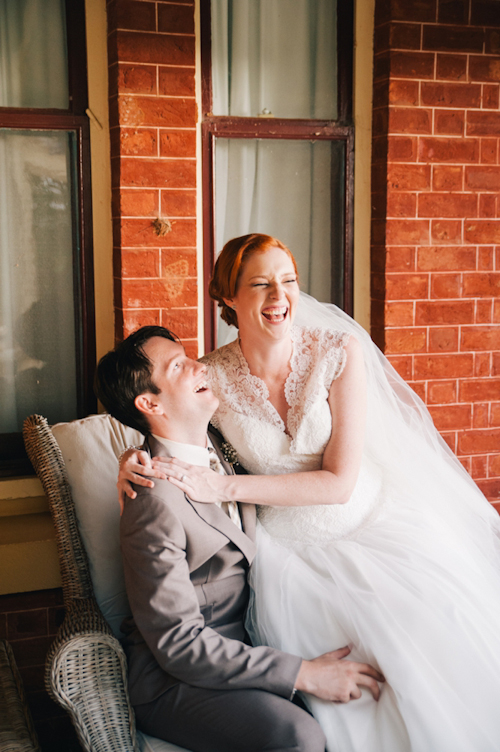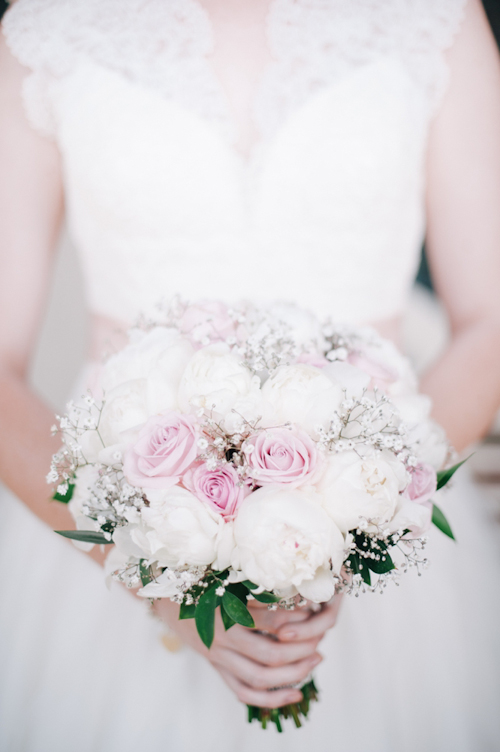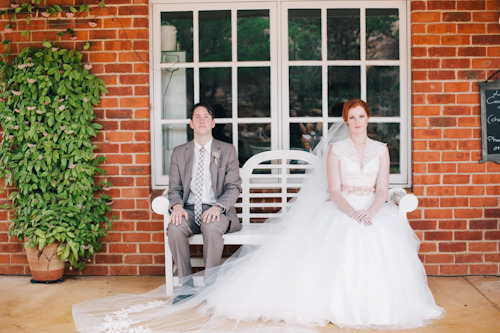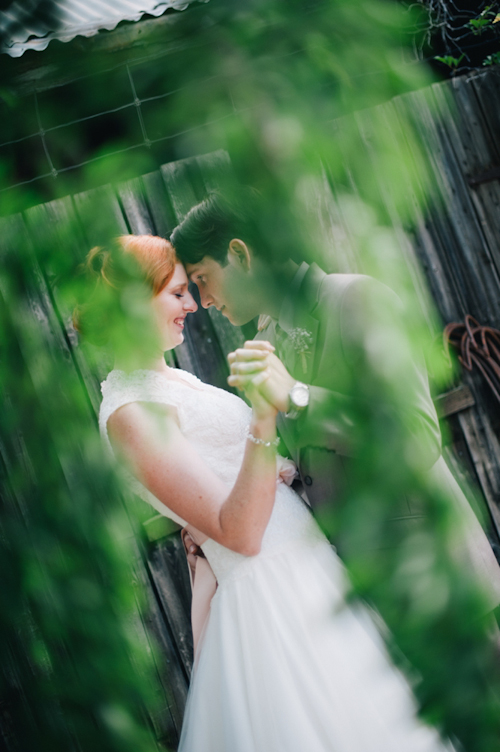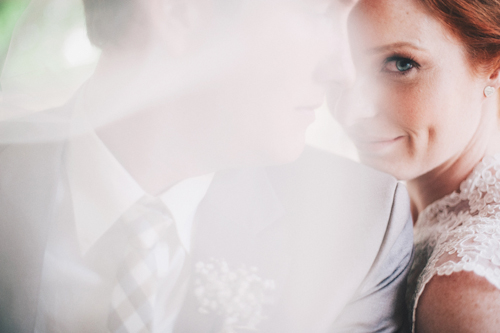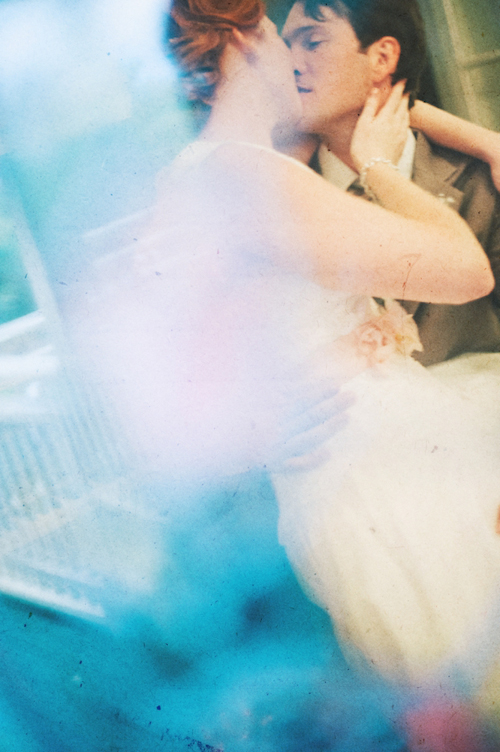 The Moments: My favourite memory of the day (apart from that glorious moment of walking down the aisle and just thinking "oh my god! I made it!"), was with our magician. Our couple portraits took a bit longer than we thought, and Lyall and myself knew that no matter what we wanted 30 minutes of time for just the two of us to relax and take it all in. During this time, the magician we had booked knocked on our door and said that he was about to leave, but didn't want us to miss out. We then proceeded to get a private 5 minute show with him which was just amazing. And during a card trick, we pulled the 2 of hearts, and he had said this card had been pulled many other times while he was out with our guests. Hopefully that has to be the best omen!
My biggest wedding success was being able to enjoy the day. I had let go of all the small details on the day and put my trust in my absolutely amazing family and in-laws. I was able to enjoy a delicious breakfast without interruption and just focus on what the day really was…the day my happily ever after began!!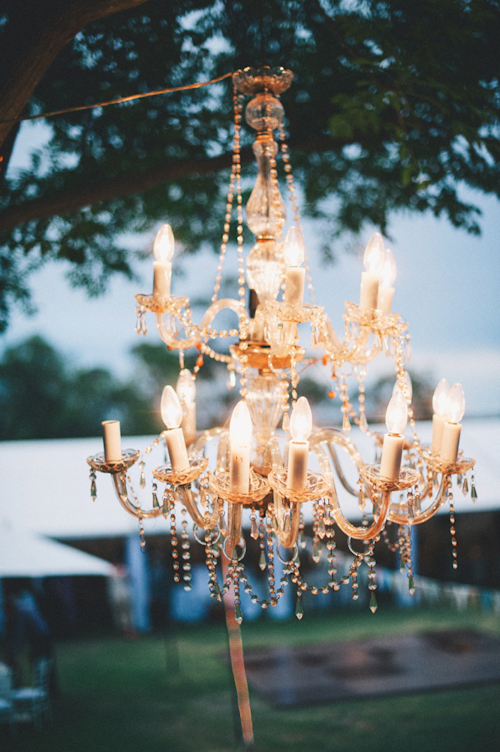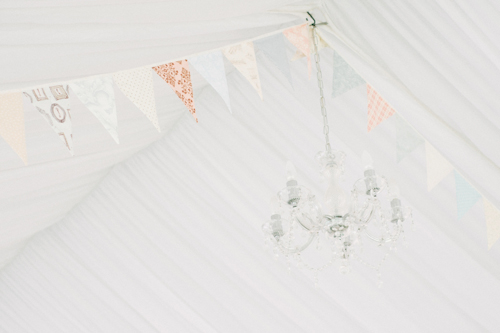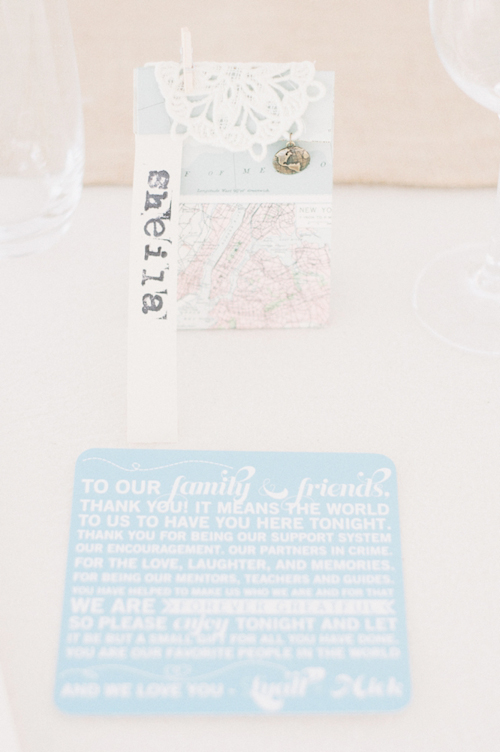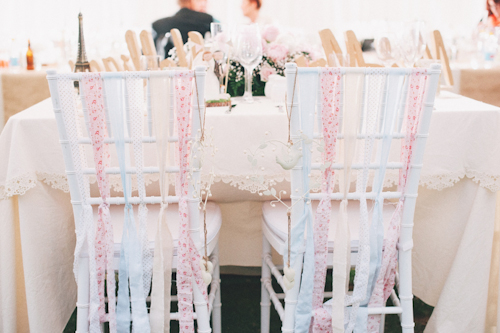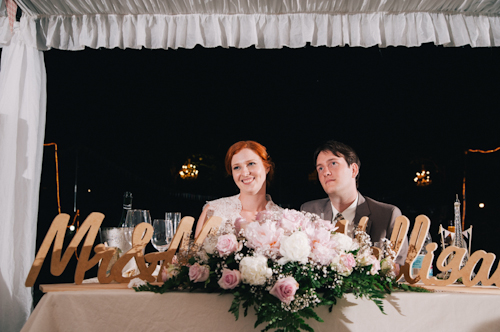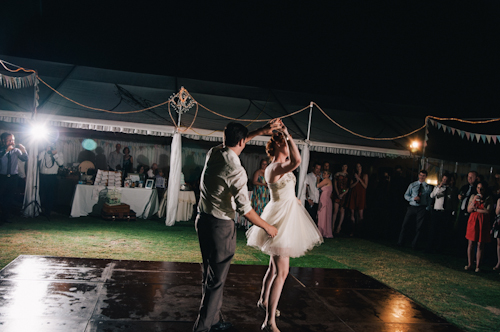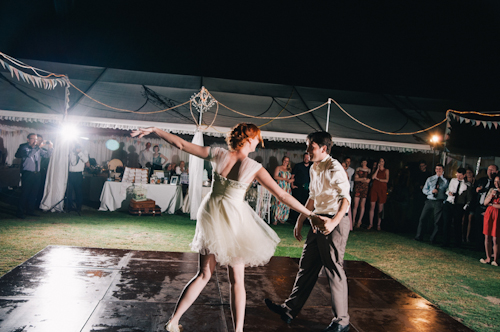 The Pros: For more details on the talented team that brought Miek and Lyall's vision to life, please visit their page in our Real Weddings Library!
Thank you for sharing your beaufiul wedding day with us, Miek and Lyall! Congrats to you both!