Haute Wedding
Best Wedding Planners in Chamonix, France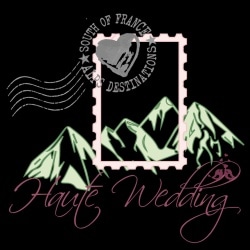 ABOUT THIS ARTIST
Personally tailored wedding planning for couples looking for and loving all things French! Haute Wedding specializes in destination weddings that reflect your desire for travel, culture and beauty, ensuring your dreams are brought flawlessly to reality.
From discussing the initial idea to finalizing the details, our attention to detail is second to none. 
We are English speaking wedding planners, based in the French Alps and on the French Riviera, who understand the expectations of our couples, while liasing through cultural differences, to produce a stunning and memorable event that will last a lifetime!
Haute Wedding - Wedding Planners France from Airsnap - Memories Makers on Vimeo.
The Team - Haute Wedding
Recently selected by American Vogue as the top 5 international wedding planners in their 2016 Ultimate Wedding Planner Master List !

Personally tailored wedding planning for couples looking for and loving all things French. Haute Weddings specialize in destination weddings that reflect your desire for travel, culture and beauty, ensuring your dreams are brought flawlessly to reality.

From discussing the initial idea, to finalizing the details and ensuring your wedding day is absolutely perfect, our attention to detail is second to none.

We are English speaking wedding planners, based in the French Alps and on the French Riviera, who understand the expectations of our couples, while liasing through cultural differences, to produce a stunning and memorable event that will last a lifetime!


Vogue 's Top 5 International Wedding Planners
Haute Wedding have recently been selected by American Vogue as the top 5 international wedding planners in their 2016 Ultimate Wedding Planner Master List!

http://www.hautewedding.co.uk/
X
Your request for information was sent to
CONTACT
---