The best wedding photographers in New York City and Long Island - available for destination weddings worldwide
We know how much your wedding photography will mean to you in the years to come.
That's why we bring you
our trusted Hotlist of the best wedding photographers
in NYC and Long Island, New York,
and around the world so you can choose your wedding photographer with confidence!
Maloman Studio's photography is infused with a fashionable, editorial eye for beauty that makes people, places, things and most importantly you look sexy, hip and oh-so-chic. Frequently featured in leading publications and sought after by discerning couples world-wide, Maloman Photographers unobtrusively captures un-staged moments of real emotion and significance by deeply connecting with the couples they work with. Maloman Studios collections are made of numerous international award-winning images including fashion-forward engagement photos and stunning real moments that clearly show-off the heart and passion they bring to their work.
Sophisticated couples flock to Roey Yohai to create stunning images of their most cherished celebrations. From the shores of Italy to the chateaus of France, from the resorts of Southern California to the ballrooms of New York City's finest hotels, he brings his extensive experience as a photojournalist and his extraordinary talent as a wedding photographer to every event. We love how he makes real life look like it just stepped out of the pages of a luxury magazine, and the way he works unobtrusively to put you at ease so your photos are always authentic and artfully composed.
Celebrated wedding photographer, photojournalist, author, and educator, Ryan Brenizer creates images that are so rich in meaning and so expertly captured they leave us breathless. Revealing overwhelming moments filled with joy and tears, as well as subtle, intimate connections, Ryan's fine-art images speak volumes about what's most important in the lives of the people he photographs. Clearly image obsessed, but not obsessed with his own image, he's a regular contributor to Amazon.com where he generously shares his expertise with up and coming photographers. Ryan lives in New York and travels the world capturing moments and memories like no else can.
World-renowned photographer Ira Lippke is a celebrated artist, a devoted humanitarian, and a fine-art photojournalist. Using his artistic eye, he creates images that break your heart, blow your mind, and make you smile, all while demonstrating a surreal ability to be in the right place at the right time. His work illuminates the beauty around him and he draws on his extensive experience shooting in a multitude of environments to ensure that your wedding photos are everything you hoped they'd be.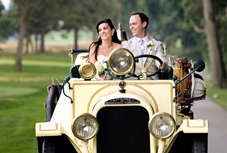 With her work on the cover of leading magazines, book, cd's, and at the center of dozens of feature articles and ad campaigns, Denise Chastain, the owner of Modern Wedding Photography, loves shooting weddings because of the great relationships she builds with her clients. Throughout the wedding planning process Denise works closely with her clients assisting them anyway she can. In the end a great trust is built, and having that trust is priceless. It allows her clients to relax on their wedding day and gives Denise the creative freedom to create memorable, heirloom images is an unobtrusive organic fashion. Based in Long Island, New York, Denise is highly sought-after for her solid expertise, warm personality, and distinct point of view by savvy couples and their families everywhere.
Sophisticated couples flock to multiple-award-winning wedding photographer Susan Stripling. They come for her deeply compelling, gorgeous images that speak volumes about the families she works with. Perfectly exposed and printed, her photographs appear to be three dimensional, while reflecting an emotional sensitivity and keen artistic timing that only Susan can provide. Her work is frequently published, continually awarded and always admired, but that is just the icing on the cake for her. When it comes to your wedding, her passion lies in telling your story like it's the only one that ever mattered.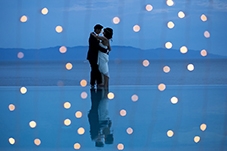 Making her home in NYC and Puerto Vallarta, highly sought-after photographer Elizabeth Lloyd has traveled the globe making people feel comfortable and look amazing in front of her camera. With over a decade of experience and a background in editorial, documentary, and fine-art photography, her distinctive style is contemporary, evocative and totally natural. A grateful observer of joyful, intimate moments and the love and beauty at the heart of every wedding, she works tirelessly and unobtrusively to capture images that celebrate your personal style, the location you've chosen for your wedding and the relationships you old most dear.
What is hip? Without a doubt, it's Jag Studios. On a stratospheric rise to the top of the wedding photography world, Jacklyn Greenberg takes your wedding photos to a whole new level that goes way beyond the traditional to the extraordinary. Her fresh perspective and intuitive ability to capture the essence of your wedding story allows her to reveal what's real and meaningful about your life and love. From sweet photos full of smiles and laughter, to sexy, sultry moments of unscripted intimacy, Jacklyn works her magic behind the scenes at stylish weddings all over the East Coast and around the world.
With a clear and compelling vision, acclaimed photographer Virginie Blachère of Image Singuliere is an artist of rare talent and extraordinary kindness. Known for her ability to create stand alone works of art, her beautiful images exude a fashionable French flair, that have landed them on the pages of luxury wedding books and magazines, and on the walls of stylish couples and families the world over. Take a moment to visit her website and blog and find out why she is on recommendation list of today's most prestigious wedding planners and venues and why her clients rave that Virginie makes them feel beautiful, relaxed and eternally grateful that they hired her to be their wedding photographer.
With a masters degree in fine-art photography from Yale School of Art, Karen Hill is a leader in her field and an artist of extraordinary talent who has been perfecting her work for over two decades. Widely published in leading wedding magazines and photography books and featured on the most popular wedding blogs, Karen's work is timeless, eloquent, and simply unforgettable. Specializing in museum quality prints and artisan hand-bound portfolios and albums, Karen offers the highest quality wedding collections for discerning couples and families around the globe.