PANAMA WEDDING PLANNING
Panama's Best Wedding Professionals
Come plan your stress-free wedding using our highly-vetted Panama wedding planning guide.
We feature only the most trusted and talented wedding professionals available for your Panama wedding.
Real Weddings in Panama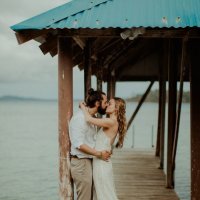 September 23, 2017
An adventurous destination wedding was the only option for Deniz and Andrés, who initially bonded over their multicultural backgrounds and mutual desire to see the world. Boho chic surf-island bed and breakfast, The Firefly Bocas Del Toro was the only option for their intimate and authentic celebration. The couple's emotional ceremony directly overlooked the crystal clear waters of the Caribbean from a secluded beach. Photographer Megan Yanz had an incredible time catching the photogenic details of
more...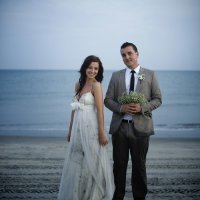 June 24, 2011
After months of wedding planning that just wasn't working out, Frances and Jimi decided to "run away" to get married and they had an ultra-romantic wedding for two at the Nikki Beach Resort in Panama. Focusing just on their love, their wedding day was stress-free, intimate and full of joy! These wonderful photos by Davina + Daniel show us the beauty of a true elopement!