Aaron Daniel Films
Best Wedding Videographers in Ontario
About
I'm a wedding filmmaker born-and-raised out of the gritty, charming, and sometimes wholesome city of Hamilton, Ontario. If I'm not seen editing with a large black coffee in Centennial Parkway's Coffee Culture, the Starbucks in the Meadowlands, or on McMaster University campus, I'm probably out with my camera. I could be driving to Sherman Falls blasting some Bocelli on the speakers, walking along the Bruce Trail with The Beatles in my ears, or near Confederation Park wishing James Bay could do a pop-up show during golden hour. And if I'm not catching up on Peaky Blinders or rewatching The Godfather Part 2, the evening usually sees me tickling the ivories or attempting some Ed Sheeran on guitar.
For the past 4 years, I've been shooting events and weddings professionally, and I'm always super thankful I get to surround myself with such loving and supportive people. The witnessing of love, the words of love, the authentic curiousity and wonder of love is what touches my heart. Every single time I ask a couple how their relationship came to be, I live for their answer… their hesitant reply that always starts with a smile, an undeniable burst of emotion, and nothing but happiness.
No matter how different weddings can be, there's always the same deep emotion in a couple's eyes. And that sense of intimacy is what I want you to see in yourselves. Through my films.
I stay away from filming in the old-school fashion. No lights in your guests' faces, no massive bags carrying hundreds of tripods, and no wasting hours trying to setup a slider at every second of the day. That just screams "corporate video" to me, and cookie-cutter business is the last thing I want for your intimate and unique day. I want to see your reactions in the moment. I need you to be you, so I can create your film around who you are and what your relationship is. Being silly, emotional, authentic, fun, affectionate, strong, loving or anything else you truly are is what I truly want.
Because that's you, and I'm all about your film.
After seeing how they came to 'I do', after hearing how they first met, and after feeling their true sense of affection, I've realized it won't stop. There will always be a love story that touches my heart, and nothing gives me more happiness than love itself.
I want to feel this with you two before the wedding is even planned, during the morning preparations, while you wait in anticipation amongst your closest family and friends, and when you look at each other for the first time and realize "wow, this is just the beginning".
I may be recording and editing your film, but you're the real filmmakers, writers, producers, and actors behind it.
So are you ready for the rest of your life?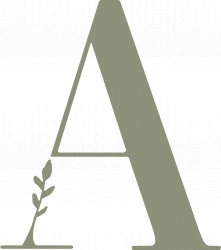 Request Information
Thank you for your submission. We will be in touch soon!
X

Email Sent.