Tan Weddings & Events
Best Wedding Officiants in California
About
Each and every wedding affirms how amazing true love really is! Two people meet in ways sweet and unexpected, they fall in love, become engaged, and look towards the miraculous future of married life.
Tan Weddings & Events values and honors all faiths, all cultural traditions, and all partnerships with personalized wedding words that reflect the reverence and joyfulness your ceremony deserves. We use Wedwordy to power your personalized ceremony.
Tan Weddings & Events believes your wedding day should reflect the exciting journey that the two of you have embarked upon. From personalizing your ceremony words, to assembling the right team of vendors, to designing a unique invitation logo, we are open and ready to see your vision through.
To us, our five-star service is more than our commitment to a blissful wedding day - it is how we celebrate the worth and beauty of true love!
We would be honored to serve you.
Rick and Jennifer Tan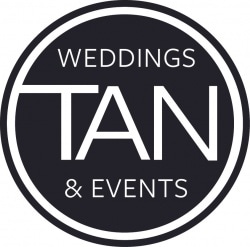 Request Information
Thank you for your submission. We will be in touch soon!