Tida Svy
Best Wedding Hair & make-up in Los Angeles, California
About
OMG…YOU'RE GETTING MARRIED!
Get ready for the BEST DAY EVER.
Full of love, tears, and magic - it will all go by so fast!
That is what I am here for!
I'll be there to capture all of the memories and those in-between moments. So that when you look back in 30 years, you'll remember how you felt all over again.
Your partner's face the first time you see each other, your mom's tears during your vows, your best friend breaking it down on the dance floor when Beyoncé comes on, and all the family photos your parents could ever want to decorate their house with. Oh yeah...not to mention - stunning portraits that you show your grandkids and say "Look how hot we are."
Your wedding photos will last forever and you can trust me to be there for every second of it.
I pour so much love, care, and expertise into everything I photograph and I can't wait for the chance to do that for you and your wedding day.
For a speedy response and accurate pricing for your wedding day, please fill out the form at http://tidasvy.com/book-me/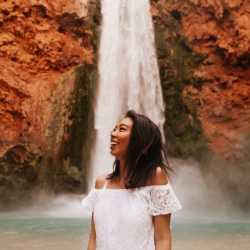 Request Information
Thank you for your submission. We will be in touch soon!
X

Email Sent.