CHINA WEDDING PLANNING
China's Best Wedding Professionals
Come plan your stress-free wedding using our highly-vetted China wedding planning guide.
We feature only the most trusted and talented wedding professionals available for your China wedding.
Real Weddings in China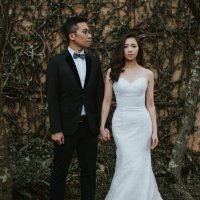 June 3, 2016
Ariel and Rio's pre-wedding photos in Taiwan prove that yes, you can mix formal and casual outfit elements seamlessly! GOOD DAY Photography captured the couple's strong, honest love among a misty bridge, a mountainside, and a garden covered in vines. We love that the couple mixed formal lace and tuxedo elements with leather jackets, rain gear, and rugged terrain to create a multi-dimensional environment that showcases Ariel and Rio's passion for each other! The Wedding Team: Photography – GOOD DAY Photography Floral
more...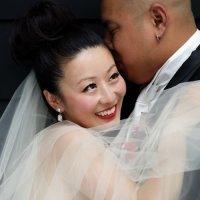 August 31, 2012
Joyce and John's amazing China wedding celebration was absolutely gorgeous, and it also beautifully solved the tricky issue many couples face - whether to hold the western wedding they'd dreamed of, or the traditional Chinese ceremony their parents favored. These breathtaking wedding photos by Chris Plus Lynn Photography perfectly capture the vibrant city, gorgeous couple and stunning fashion.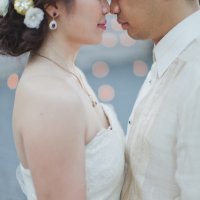 June 22, 2012
A handcrafted, intimate event filled with personal touches and rustic decor details including succulents, burlap, and natural wood. The couple exchanged vows in a traditional Catholic ceremony and ended the evening with family performances and a deeply meaningful lantern ceremony.