Inspired by the romance of eras past, Kendall and Douglas' downtown Seattle wedding was an enchanting affair with loads of vintage wedding style! With a gorgeous collection of images to attest, it's safe to say Seattle wedding photographer Cheri Pearl couldn't have been a better match for Kendall and Douglas' elegant, whimsical style.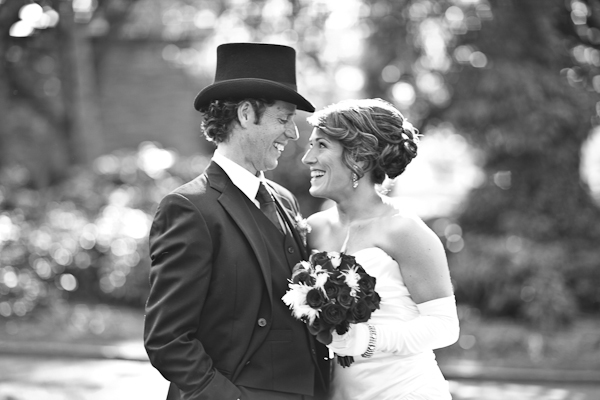 From the Bride, on personal wedding style inspirations: We wanted something slightly vintage but also elegant and fun. We both have a somewhat classic style and were looking for something that invoked scotch, sparkles and dark brown leather. We also didn't want to over-think things or lose the whimsy that should accompany a wedding – the cocktail napkins featured our puppies dressed up in pearls and bow-ties; the Jones soda labels represented each of our pets; the cocktails menus were set around the graphic from Mad Men. We both had fun with our looks – I ended up in a very dramatic dress, but paired it with my grandmother's vintage costume jewelry and long gloves; Doug had a fairly classic three-piece suit, but added fun twists like the top hat and bright red tie.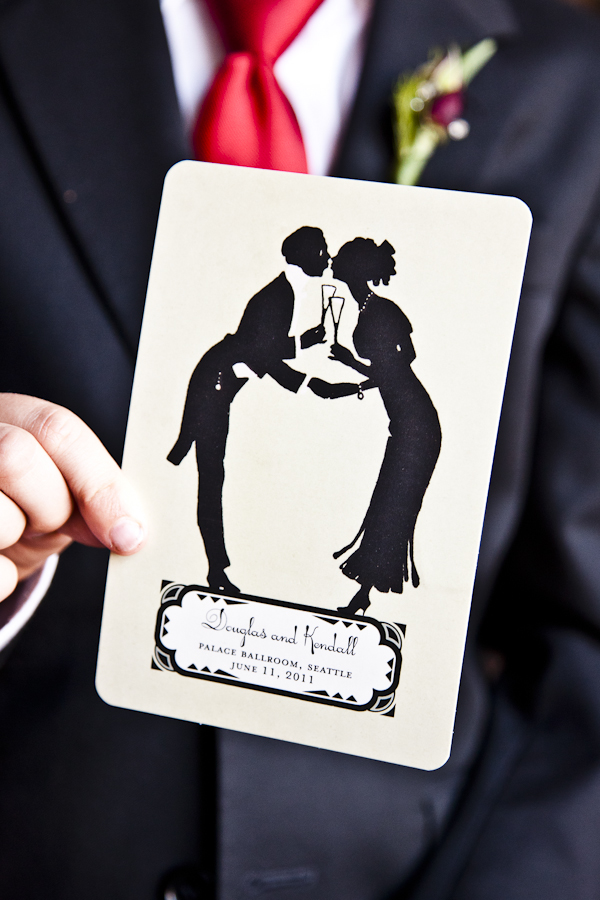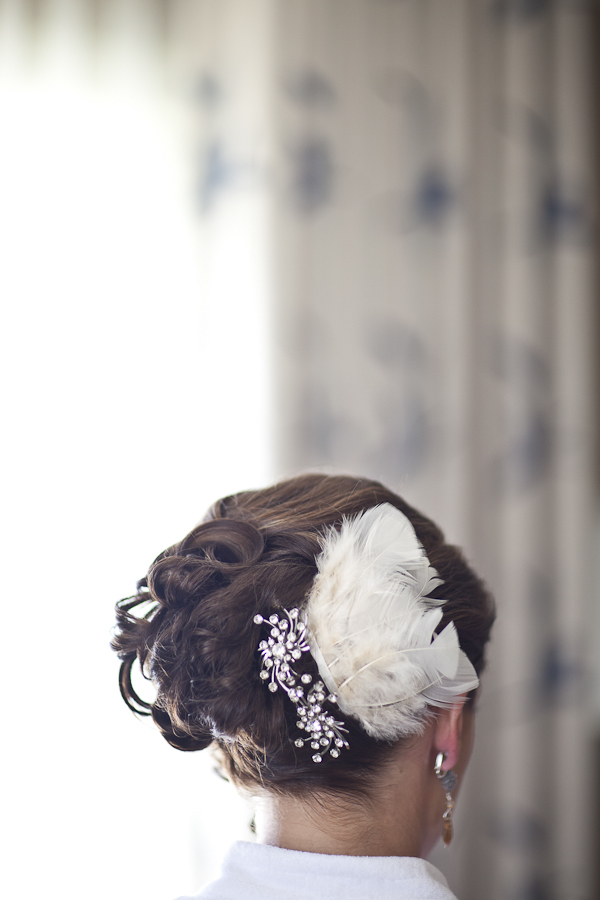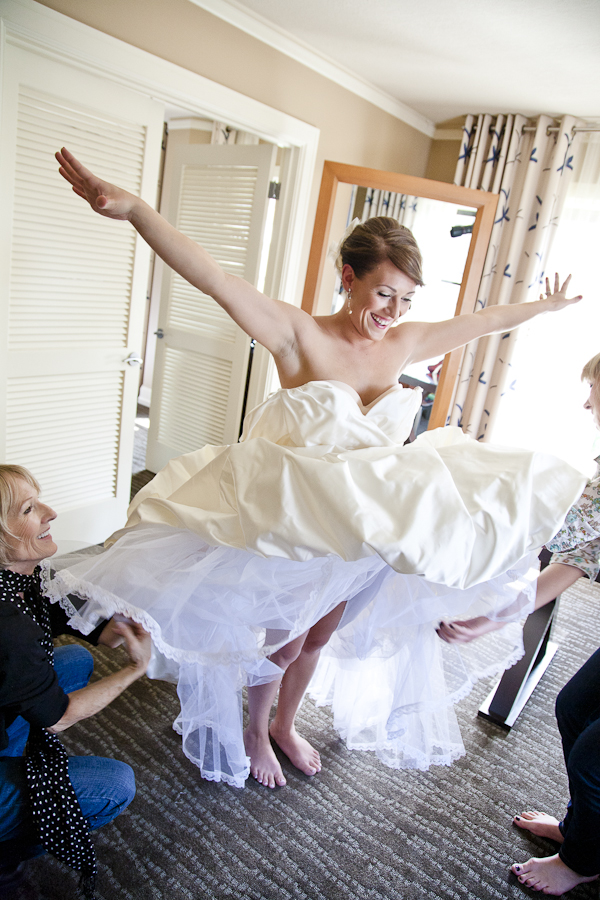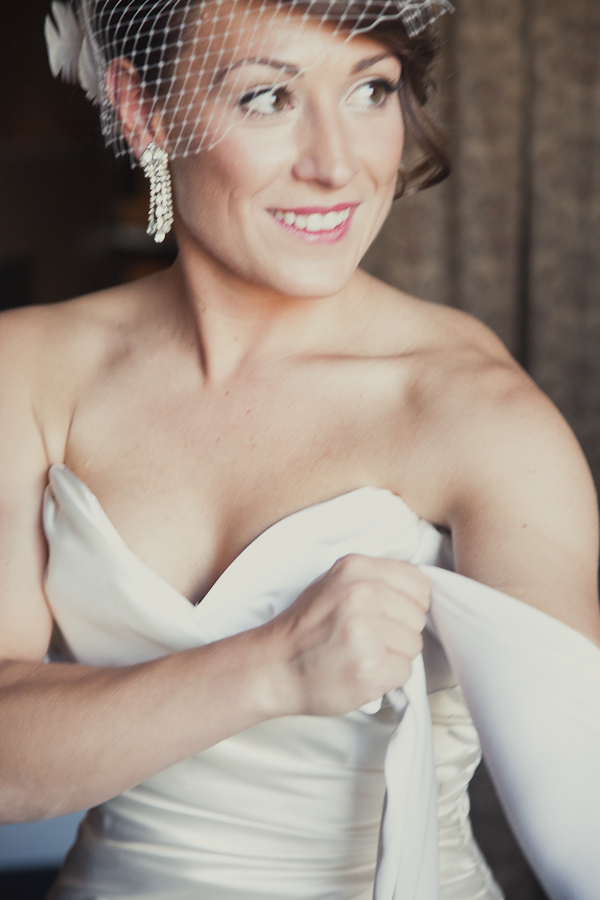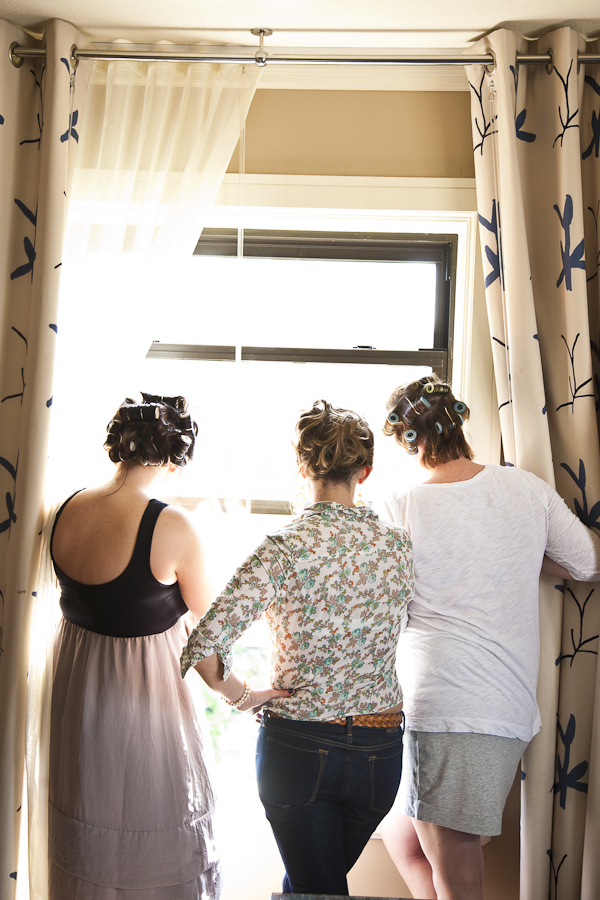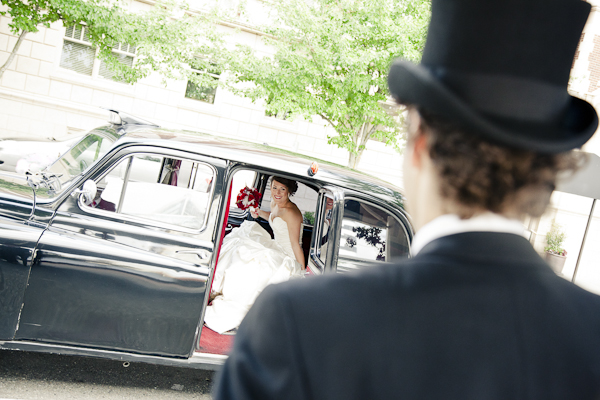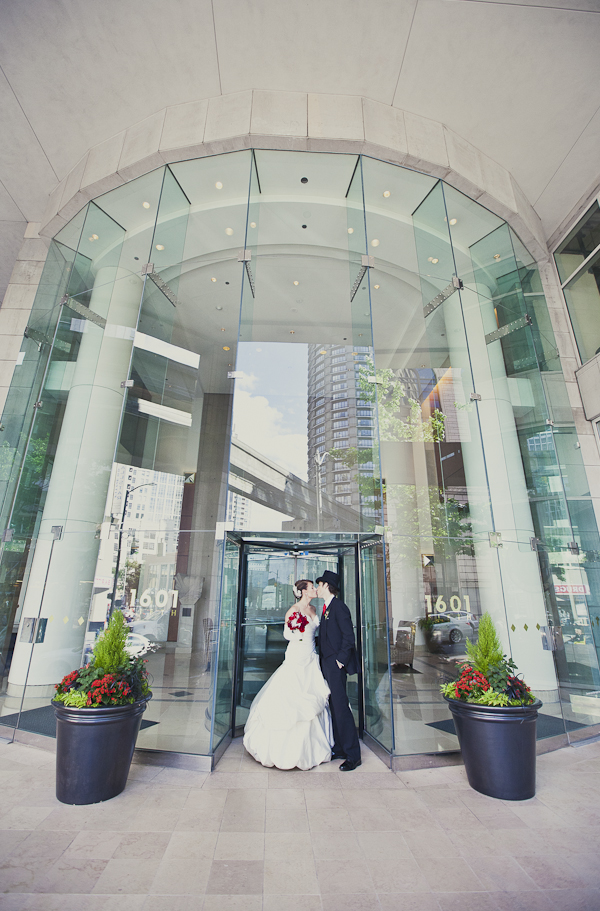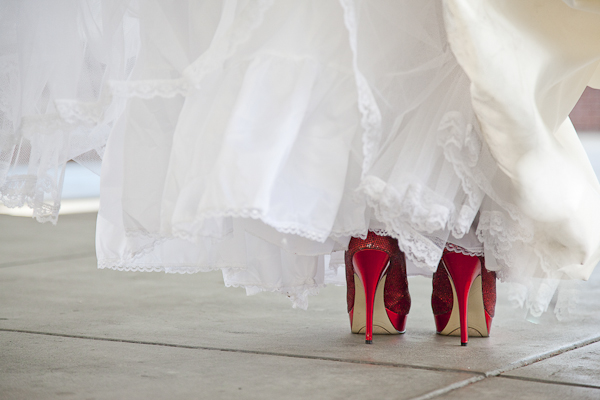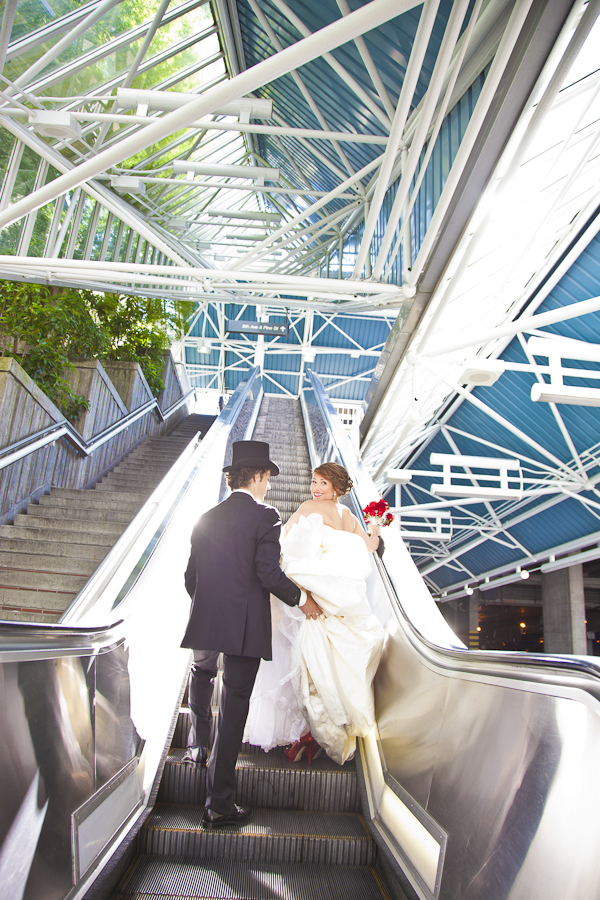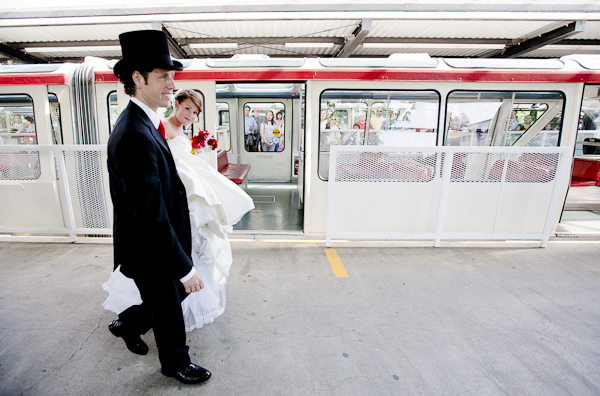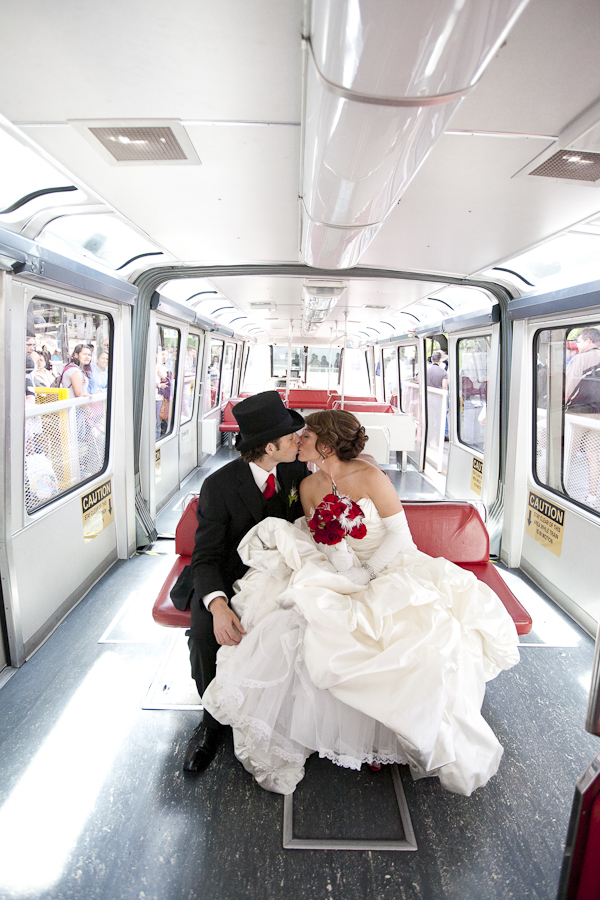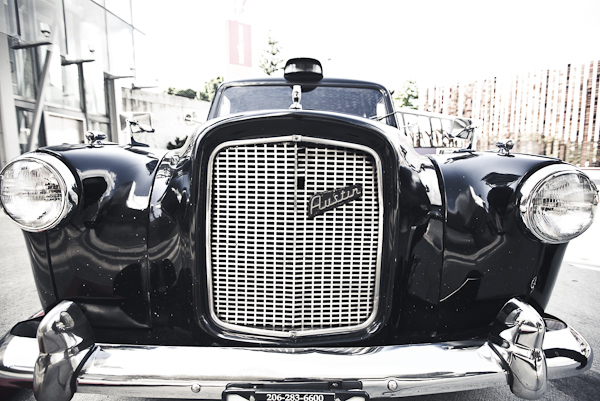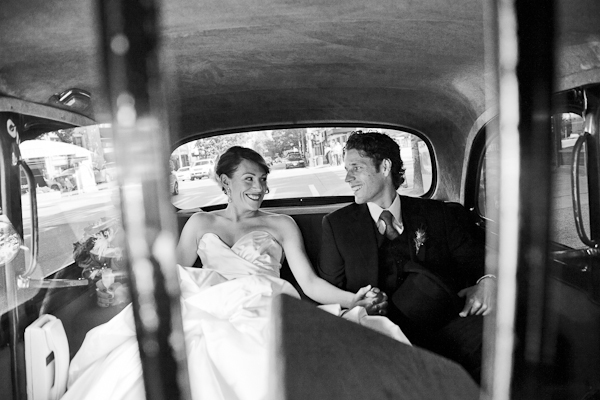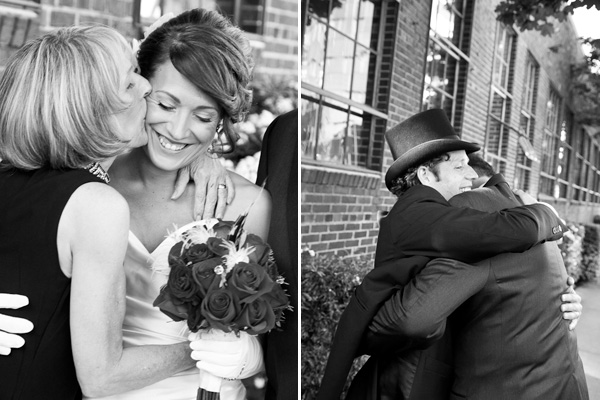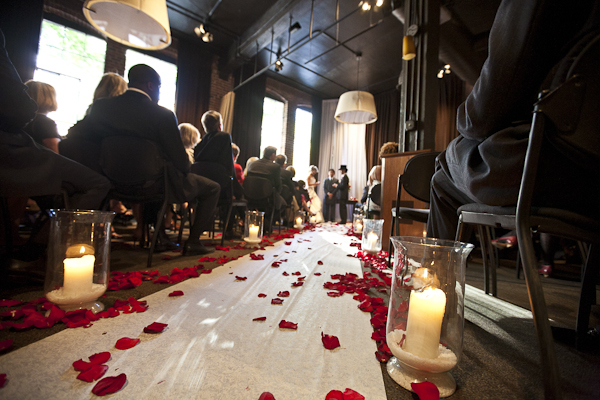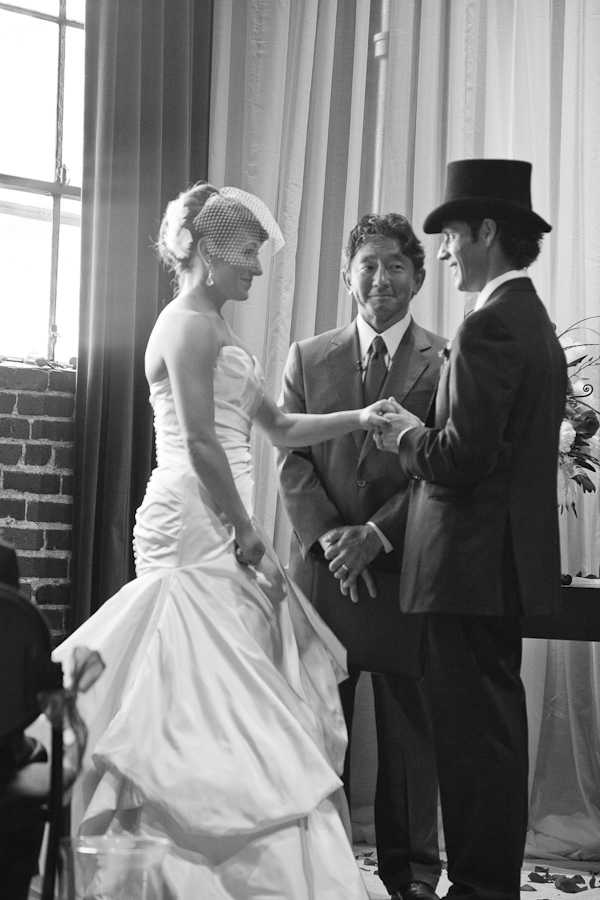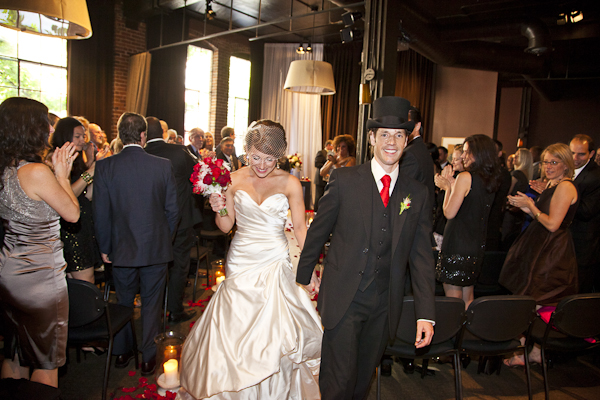 From the Bride, on memorable decisions: We decided to keep our vows a secret but based them on the same two statements "I love you because…" and "Because I love you I promise to…" so hearing each other's for the first time was a wonderful moment. The song we danced to, "Beyond the Sea," was a great decision, as we didn't really have "a song" and struggled a little bit with the choice, but we finally stepped back and asked, "what do we like to dance to?" and Bobby Darin was a great choice!
Turns out we made great choices about the ceremony when we stopped over-thinking things and kept it simple. One of our best decisions was asking Doug's boss and mentor to officiate. Harold was warm, funny and sincere. It was important to us that the person blessing our marriage be someone we cared about and respected.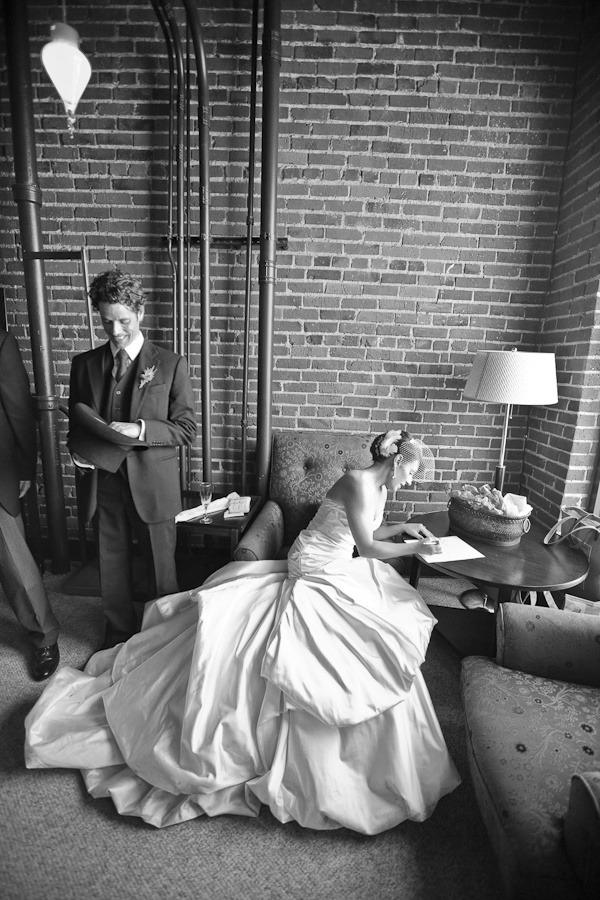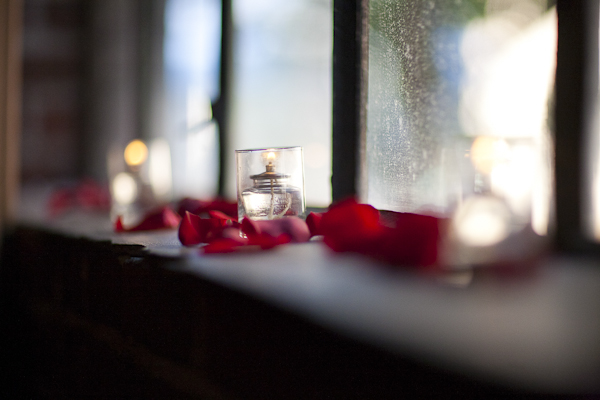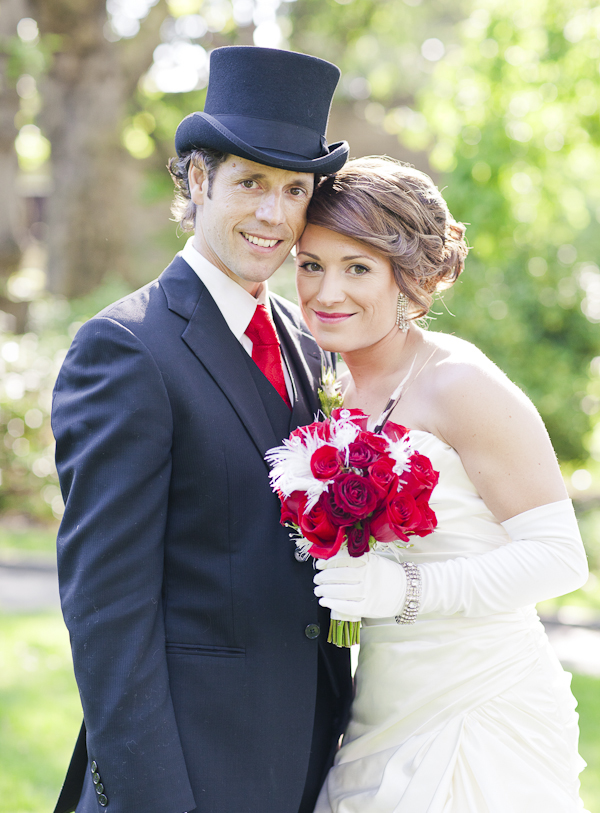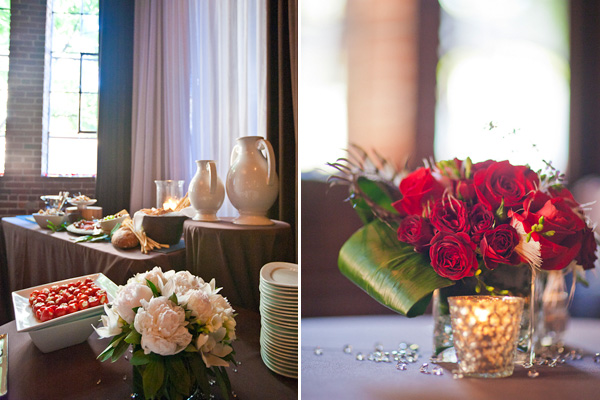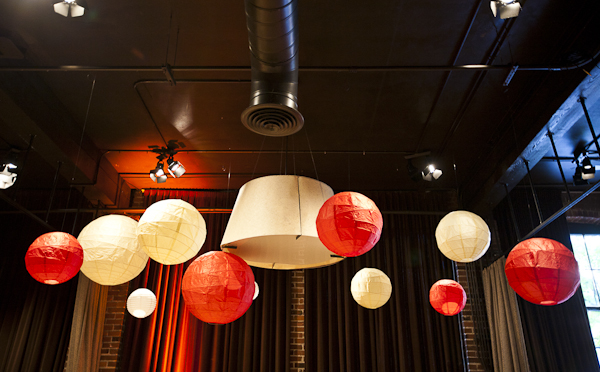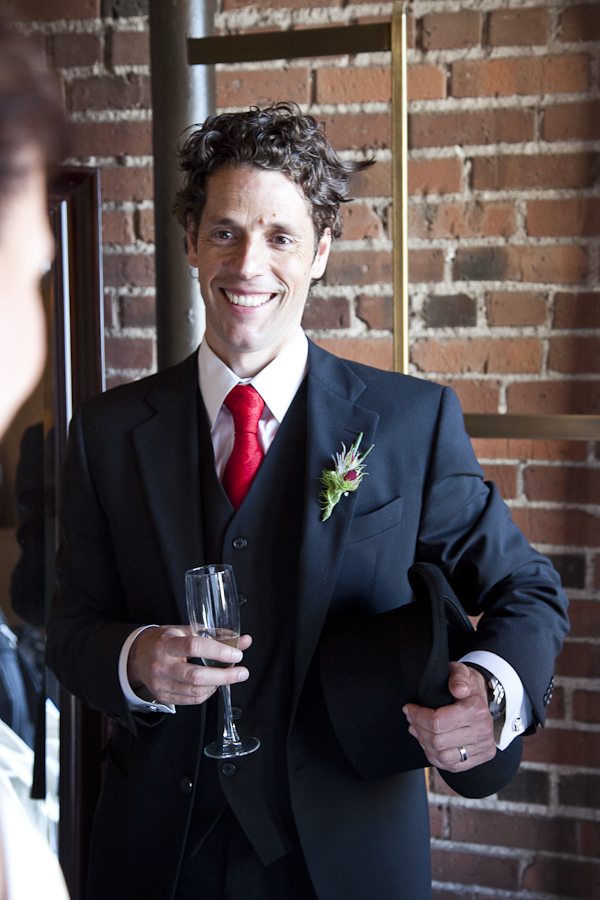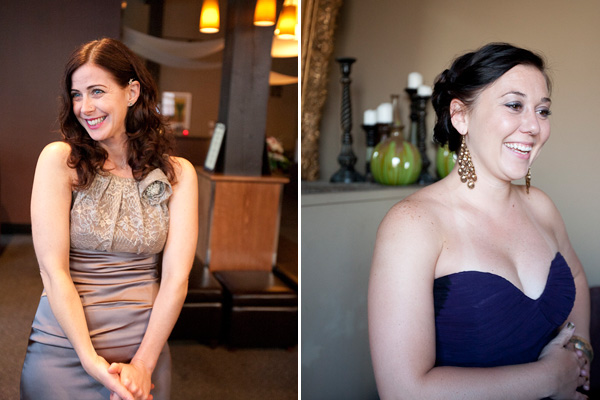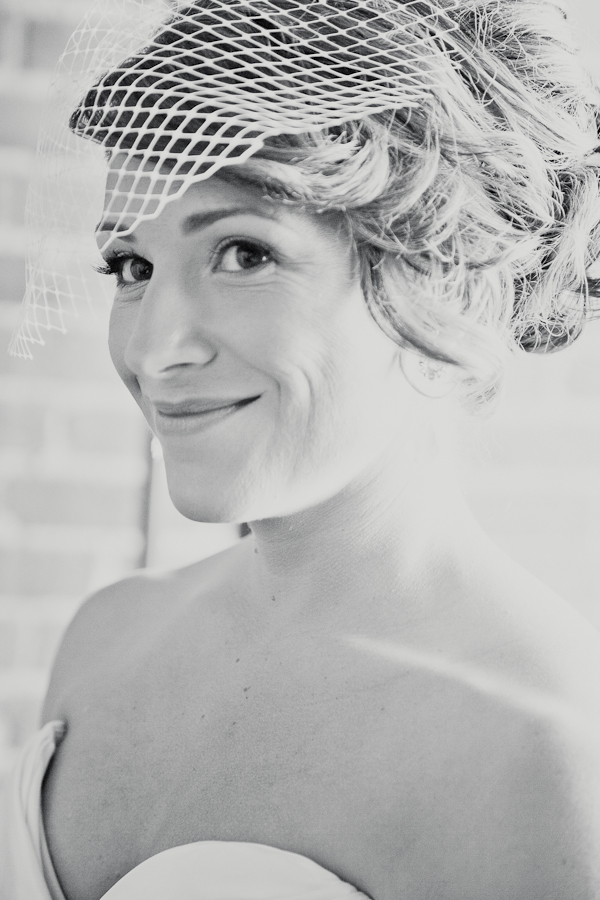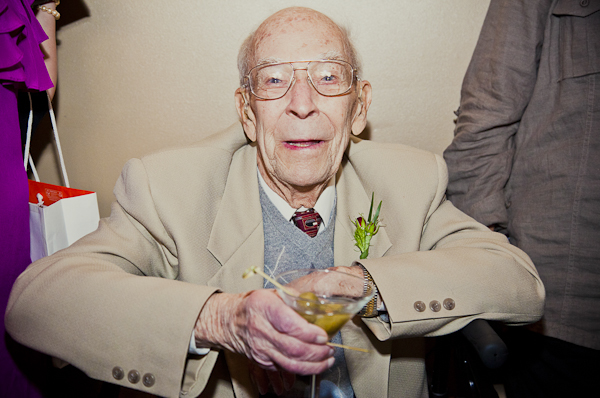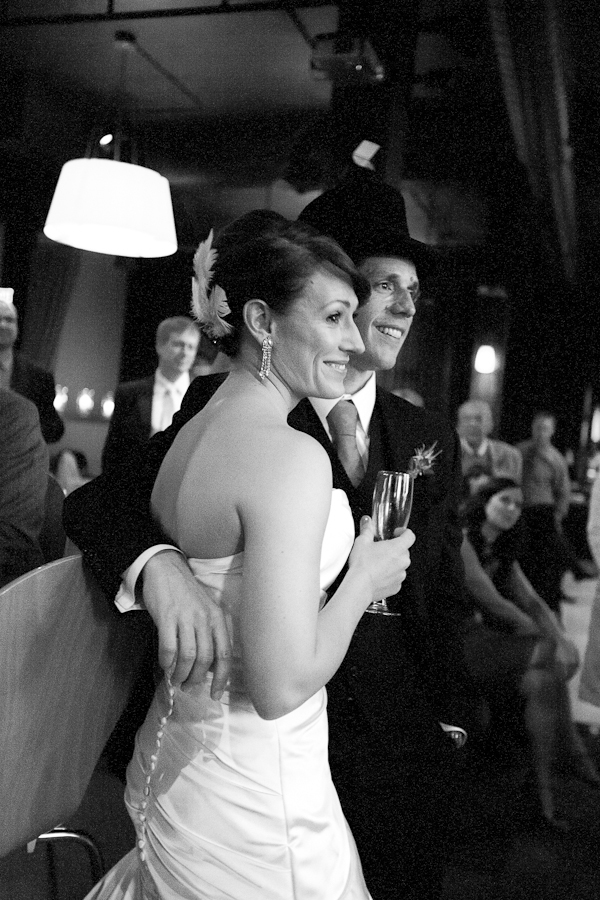 From the Bride, on memorable moments: I think one of everyone's favorite memories was my mom's toast in which she pulled out an essay I had written in fourth grade. In it I detailed my future, which would include marrying a "smart, athletic, handsome man."
Another one of my favorite memories is one of the anticipation. I remember waiting in the bridal suite in the back, all ready to go and joking with my dad, and then I hear Emily – my good friend – start to sing "Come Rain or Come Shine," and I just remember thinking "alright, here we go, let's do this!"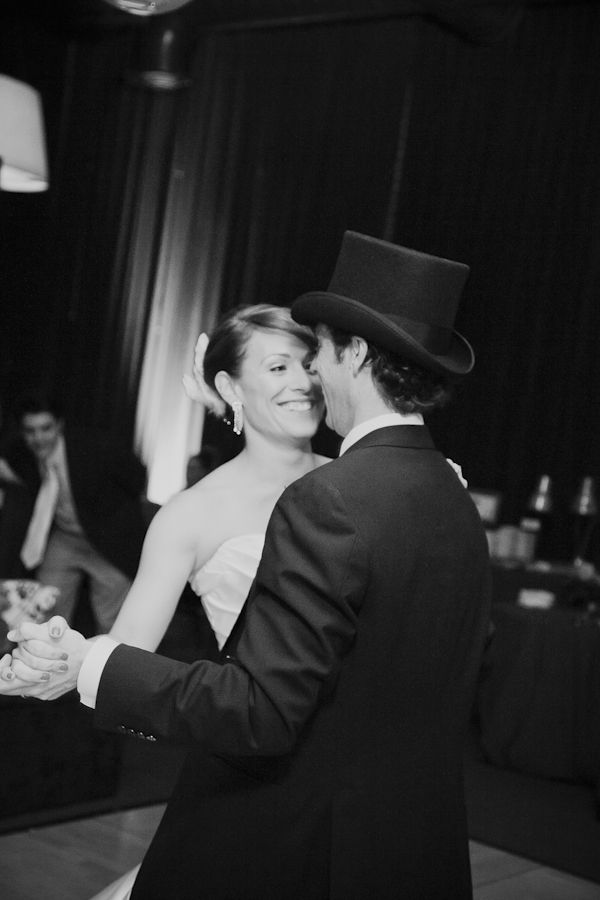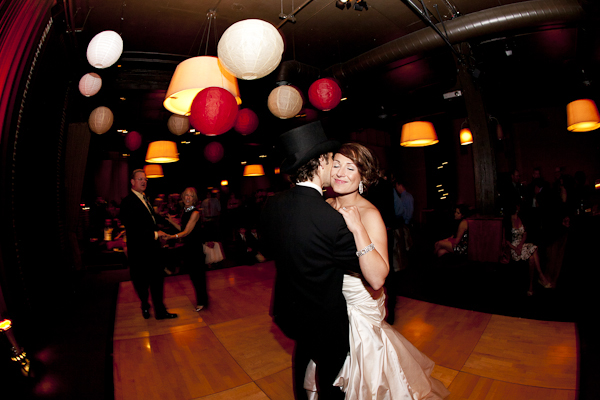 The Wedding Team:
Photography: Cheri Pearl Photography
Venue: Palace Ballroom
Flowers: Roxanne Hamilton of Hamilterre
Cake: Marilyn Cope
Papergoods: Julie Fisher of Go Go Snap Art Direction and Design
Wedding Dress: La Belle Elaine's Bridal
Bridal Accessories: shoes by Enzo Angiolini from Nordstrom
Hair & Makeup: hair by Annie Fisher of Swoop Salon with makeup by Jenny Bowker
Transportation: British Motor Coach
Top Hat: Byrnie Utz Hats
Rings: Green Lake Jewelry Works