Today's Real Wedding photographed by Kim and Adam Bamberg of La Vie Photography is full of beauty, joy, and touching connections that are the hallmark of their work. Photographed at The Golf Club at Newcastle in Seattle and on-location in Paris in turned out exactly the way the bride and groom, Nicole and Dave, dreamed that it would and the photos tell the tale.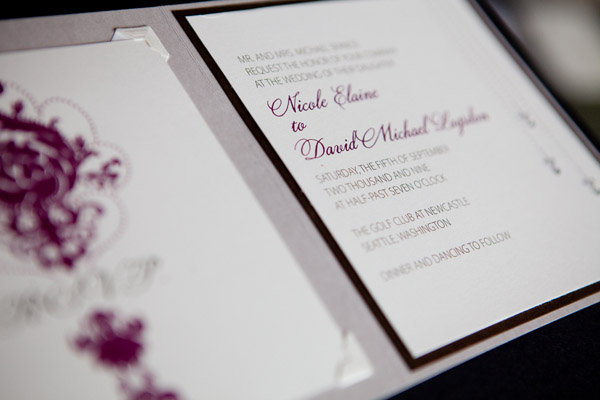 The Newlyweds – Nicole and Dave
Junebug: What were your most important goals in planning your wedding?
Nicole and Dave: The ability to have a fun, romantic, classic wedding that showed the love David and I have for one another.
Junebug: How would you describe your personal wedding style?
Nicole and Dave: Romantic and sophisticated.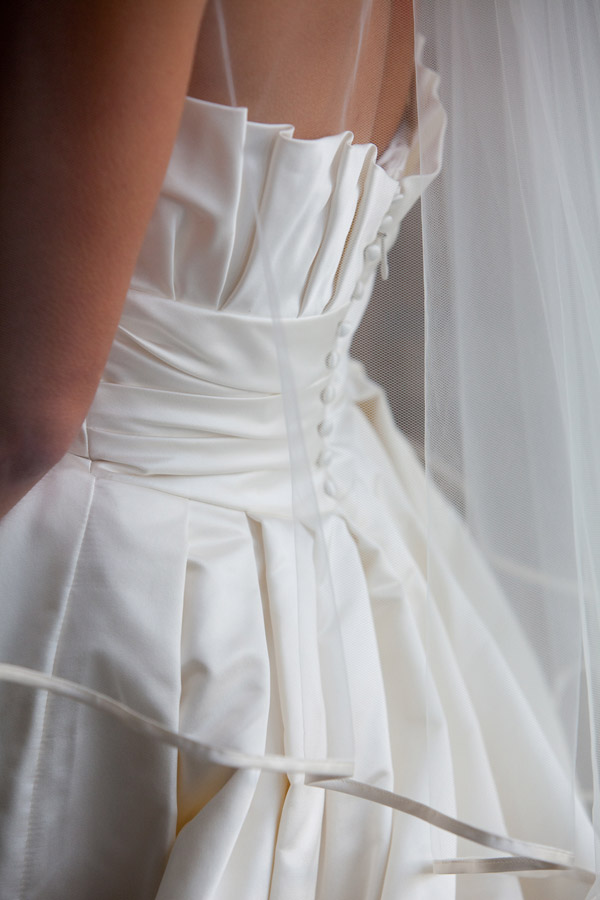 Junebug: Where did you hold your wedding and reception, and why?
Nicole and Dave: The Golf Club at Newcastle. The views were to die for, the staff was amazing and it just seemed to take our breath away every time we went there.
Junebug: What three adjectives describe your wedding best?
Nicole and Dave: Magnificent, romantic and blissful.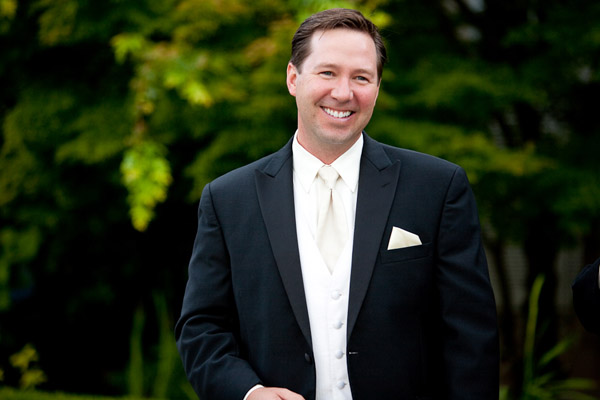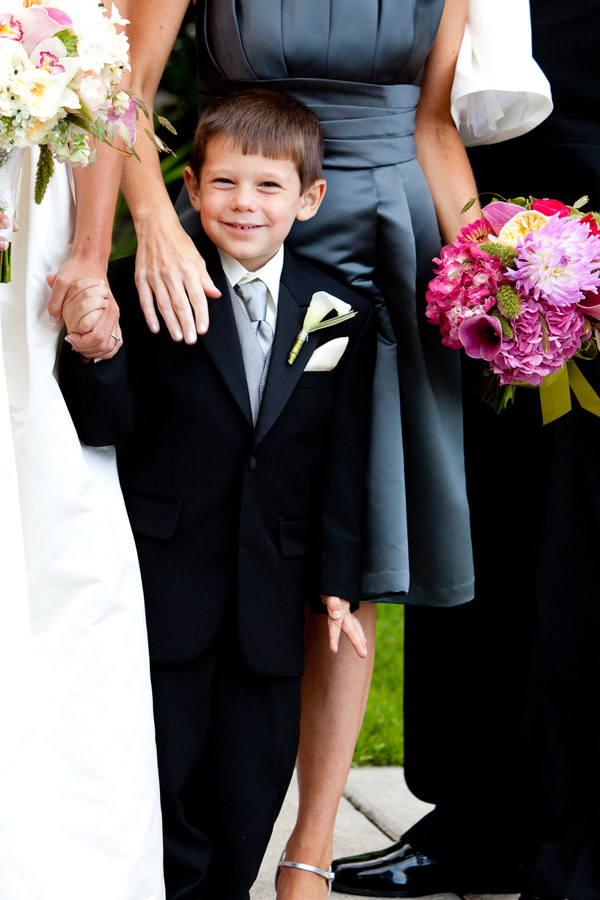 Junebug: What were you looking for in a photographer?
Nicole and Dave: Someone who could capture the love and joy we have for one another and our families.
Junebug: What specifically drew you to La Vie Photography and their imagery?
Nicole and Dave: Their ability to capture the most unforgettable moments and to draw you into the camera; their joy and energy for life, photography and every couple they meet.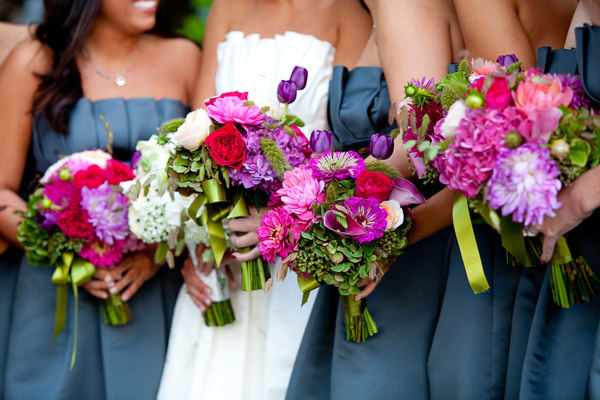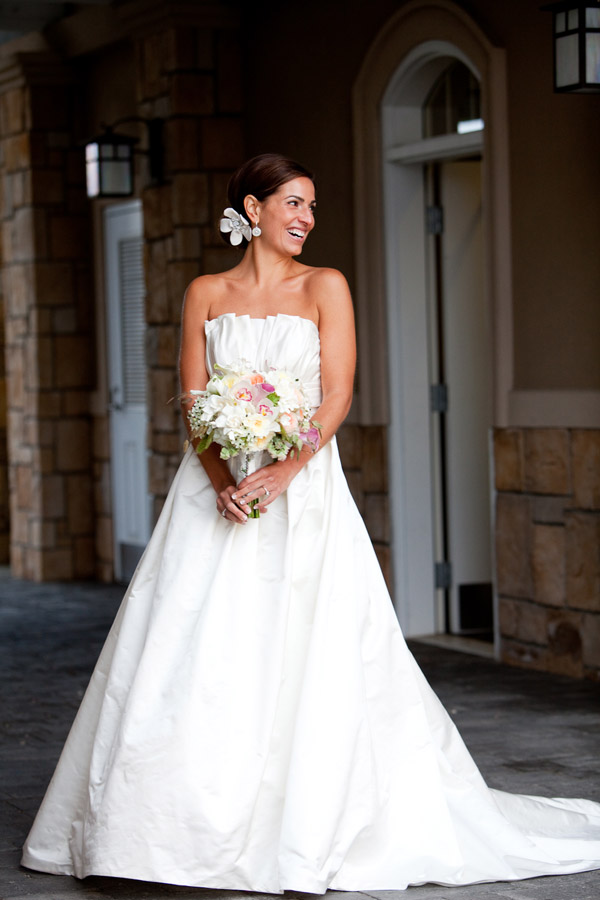 Junebug: What did you enjoy most about working with La Vie Photography?
Nicole and Dave: Everything! They made us feel so comfortable in front of the camera, as if you were the only ones in the world…their creativity and their zest for life!
Junebug: Looking back, what do you think about when you think of your wedding day?
Nicole and Dave: The wedding turned out to be the most amazing day! The wedding vendors provided a seamless event that was only topped off by the magnificent pictures of the wedding. The photographers have become friends of ours who have now captured our engagement, wedding, honeymoon and soon-to-be baby pictures. Words can not describe the joy, love and happiness that was captured in the pictures that were taken. We truly are in awe of our photographers' talent and passion!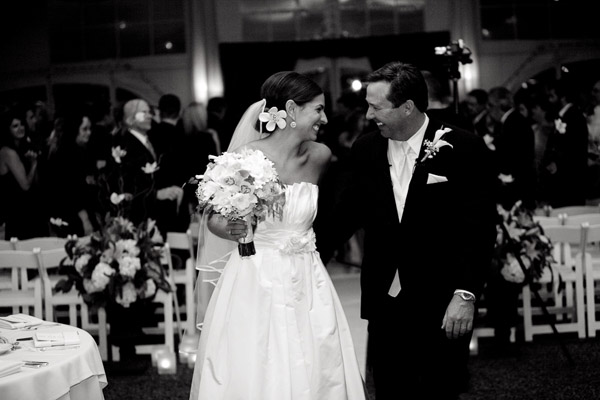 The Photographer – La Vie Photography
Junebug: How did you approach this particular wedding and what did you most want to capture during shooting?
La Vie: We really got to know and connect with Nicole and Dave before their wedding day, so by the time the wedding came along we felt as though we were a part of their family and we knew just what they were looking for us to capture. They are very close with their families and friends so it was important for our photos to reflect this as well as their love for each other. Nicole worked really hard on all the details of the wedding as well, surrounding herself with fantastic professionals to support her efforts, so it was also important for me to take lots of detail photos, love that!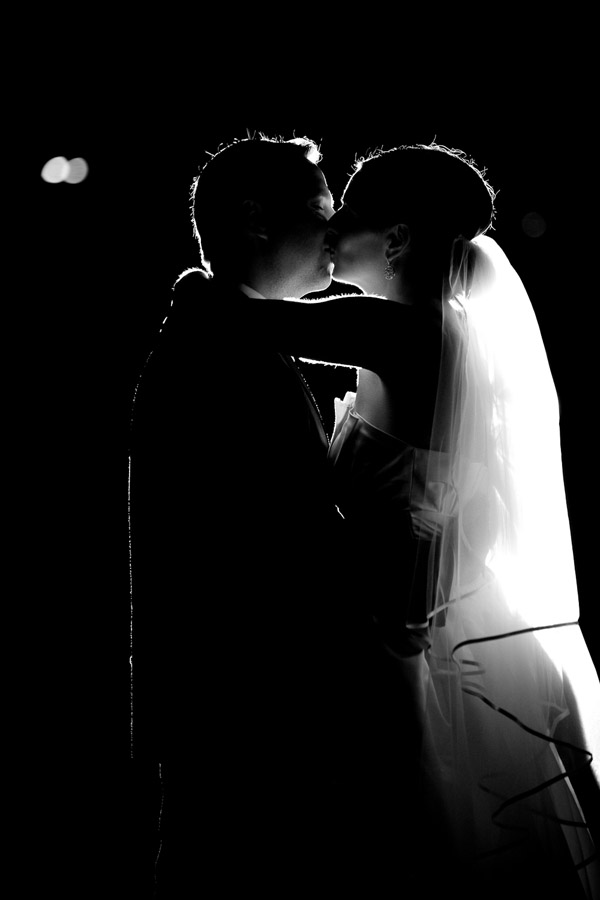 Junebug: Were there any special photographic requests from the couple that made this wedding especially exciting creatively or personally?
La Vie: We were so lucky to photograph Nicole and Dave on their honeymoon in Paris a week after their wedding, it was absolutely fantastic! Adam and I love Paris and feel as though it is our home away from home, so to photograph a couple there–especially one that we had such a great connection to–was a dream come true for us!
Junebug: What was the most fun part of this wedding for you to photograph?
La Vie: Wow, that's tough, there were so many fun moments! The reception was especially fun though–because Nicole's Dad is Greek, her family did a special dance called the Kalamatiano together that was wonderful to witness, the energy in the room was contagious, and Adam and I didn't want to leave at the end of the night!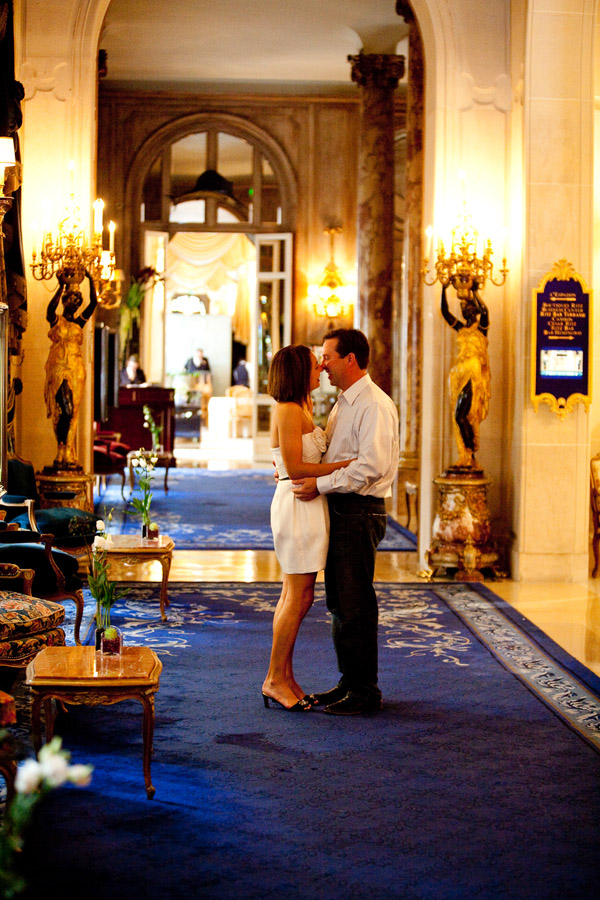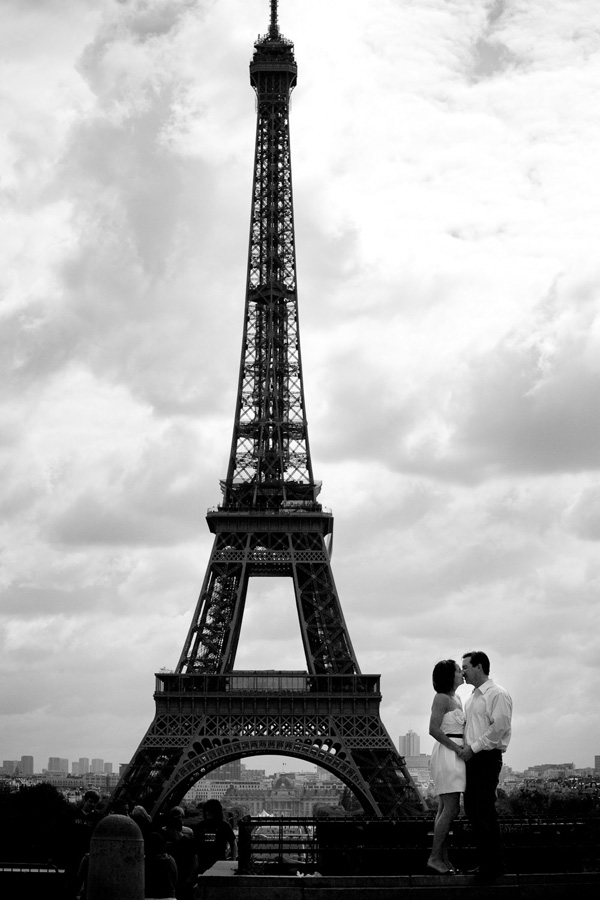 Junebug: How did the locations available to you affect the type of images you shot and how you shot them?
La Vie: The Golf Club at Newcastle is a quintessential Seattle wedding location and we've been lucky to photograph many weddings there, but because of that we really try to see the Club with new eyes every time we are there. Each couple is special and unique and we want their images to reflect this. It also rained at the beginning of Nicole and Dave's wedding day, which for Seattle is not a big surprise, but that did change our locations a bit. We used overhangs and doorways for photos while it was raining and we tried to keep the girls off the wet grass in their heels! The majority of our weddings take place in the Northwest, so we are very used to being flexible about photos due to rain. Of course, shooting in Paris is always fabulous and that was just icing on the cake.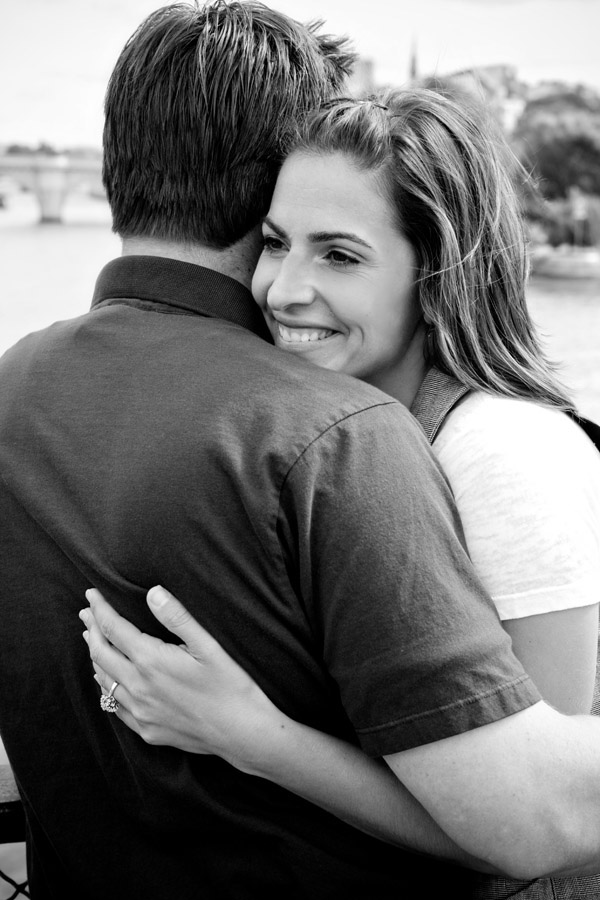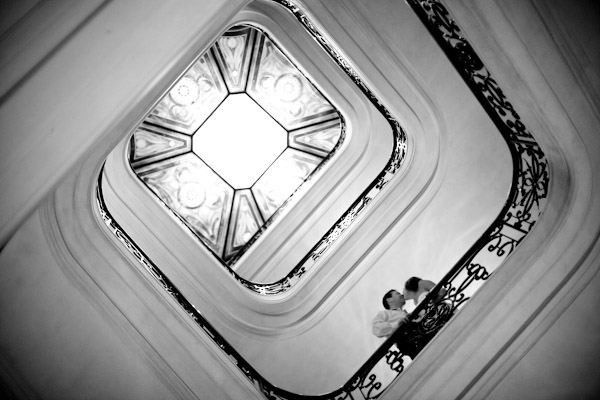 Junebug: Were there any special locations you were able to choose that made for really great images?
La Vie: In Paris we were able to choose from multiple great locations. For the wedding we had to work with evening light and typical Seattle rain. Always a fun challenge for us. Luckily Nicole and Dave are so in love that it made our jobs easy.
Junebug: What kind of equipment did you use while shooting this wedding?
La Vie: Canon 5D Mark II & Canon 5D, Canon lenses: 24-70mm 2.8, 70-200 IS 2.8, 50mm 1.2, 15mm 2.8, Canon 580 flashes (one on and one off camera), Quantum Q off camera flash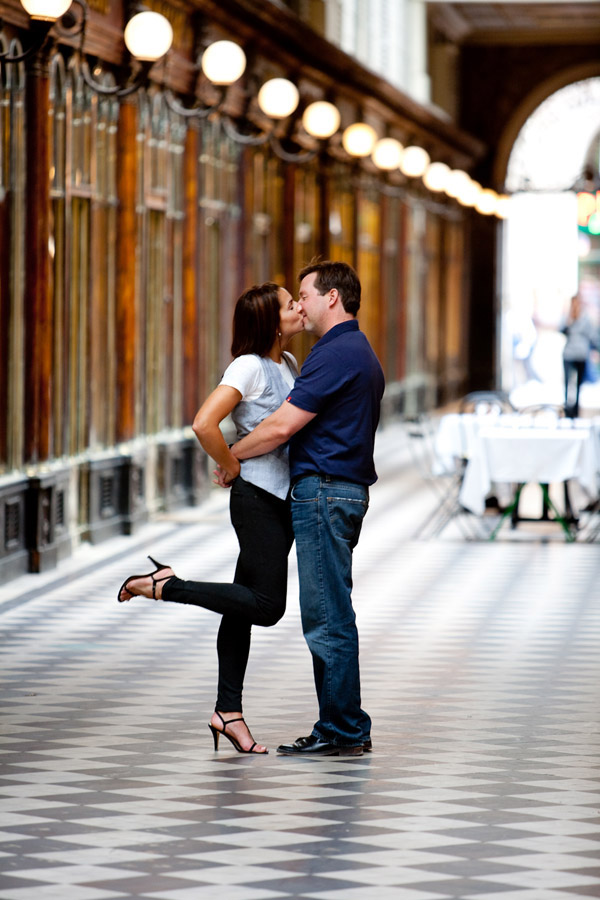 Thank you so much for sharing your wedding with us Nicole, Dave and La Vie!
To learn about all of the wedding professionals who made this wedding come to life, be sure to visit our Real Wedding library!
Kim Bamberg is a co-founder of Junebug Weddings who plays an important role on our team. We are thrilled to know and love her and her husband Adam. To learn more about La Vie Photography and to find the perfect wedding photographer for your own wedding day, don't miss our World's Best Wedding Photographers Hotlist!