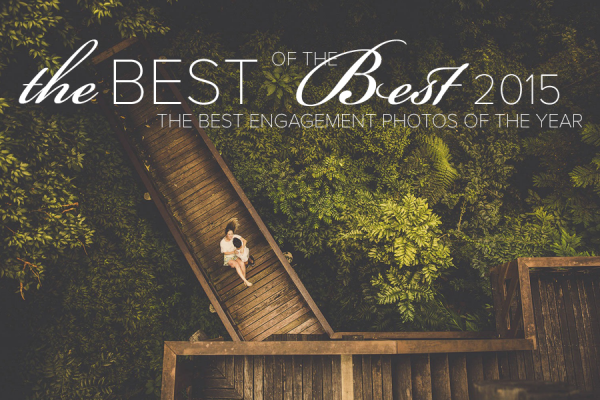 With over 6,000 images submitted to this year's Best of the Best Engagement Photo Contest, we definitely have some honorable mention love to give! These 22 images made our hearts swell and our jaws drop and are definitely in need of recognition! We want to thank everyone who submitted their work, our fabulous judges Allison and Brian Callaway of Callaway Gable, Ryan Brenizer, and Sean Flanigan of A Fist Full of Bolts, and our sponsor Album Parrot, an album proofing service for wedding photographers.
Photo by Shari Valley of Shari & Mike Photography
Photo by Philippe Nieus
Photo by Curtis Moore of Moore Photography
Photo by Kym Ventola
Photo by Gabe McClintock
Photo by Alicia Magnuson
Photo by Anthony Hoang of Lover of Mine
Photo by The Kitcheners
Photo by Julie Pepin
Photo by Daniel Muller of The Mullers
Photo by Phil Chester
Photo by Luis Martinez Fotographia
Photo by The Hons Photo & Video
Photo by Verity Sansom of Sansom Photography
Photo by Stefano Choi
Photo by Chaz Cruz
Photo by Aaron & Whitney Photography
Photo by The Kitcheners
Photo by Anne-Claire Brun
Photo by Roy Nuesca
Photo by Samuel Goh
Photo by Brian Davis
Ready to see the Top 50 Engagement Photos of 2015? Head on over to the gallery to see even more of the world's best engagement photos! Thanks again to everyone who submitted, and be sure to check Photo Bug tomorrow to see our Honorable Mention picks for the most creative engagement photos!