This bright summer-time South Africa wedding of Bettina and Colin had a family and community atmosphere that photographer Eric Uys was able to capture brilliantly! From the children in the wedding party to the family-style wedding feast out under the stars, Eric's images make you feel as if you were right there experiencing every moment.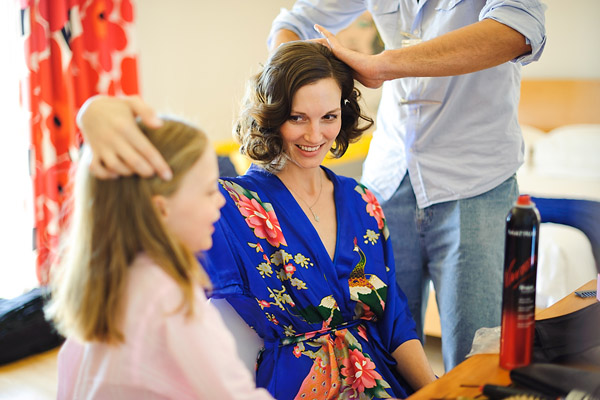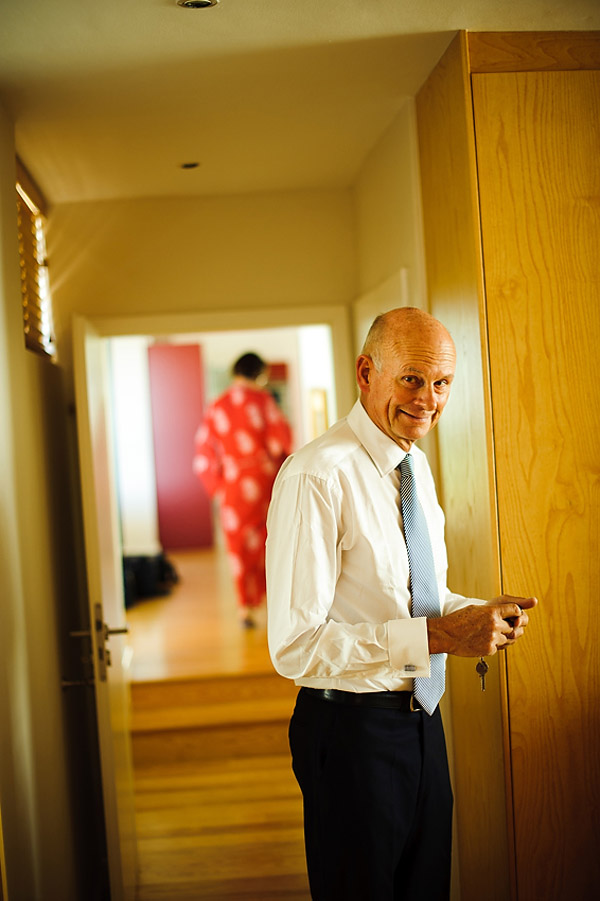 The Newlyweds: Bettina and Colin
Junebug: What were your most important goals in planning your wedding?
Bettina and Colin: That it should be simple, understated and a joyful process.
Junebug: How would you describe your personal wedding style?
Bettina and Colin: I suppose it was about minimalism, but we also wanted it to have a relaxed atmosphere, like a village feast.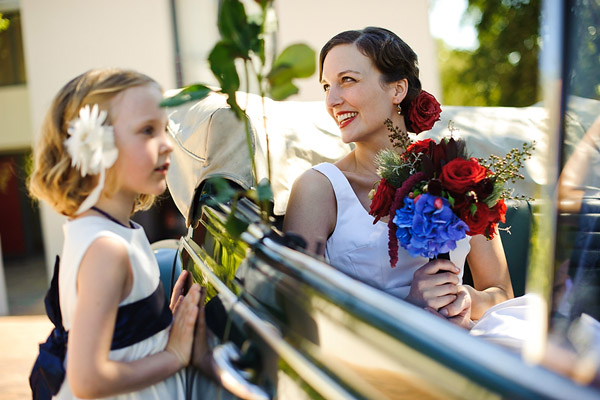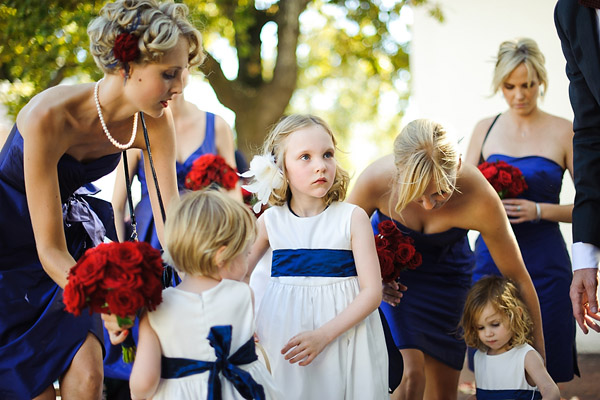 Junebug: Where did you hold your wedding and reception, and why?
Bettina and Colin: We chose Nooitgedacht because of the magnificent lane of oak trees in the garden.
Junebug: What three adjectives describe your wedding best?
Bettina and Colin: Simple, colourful and joyful.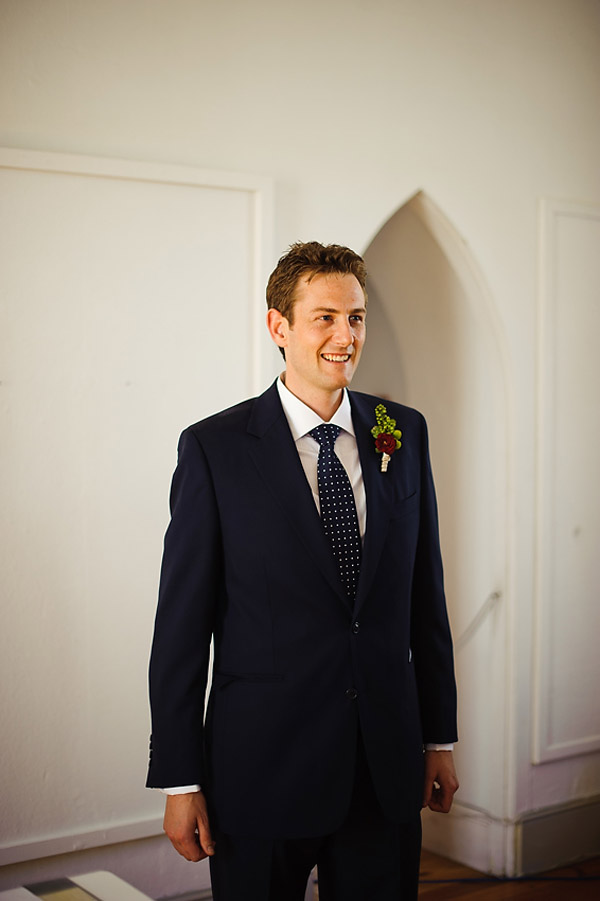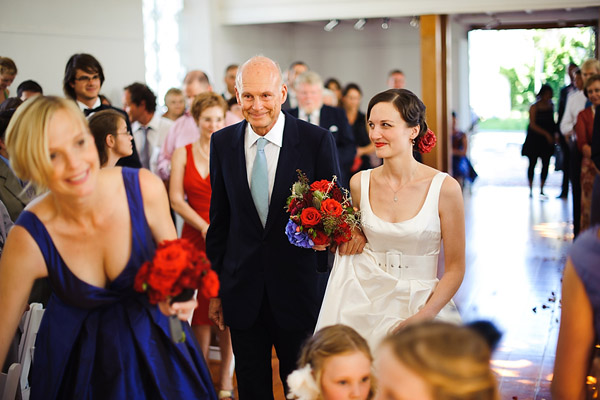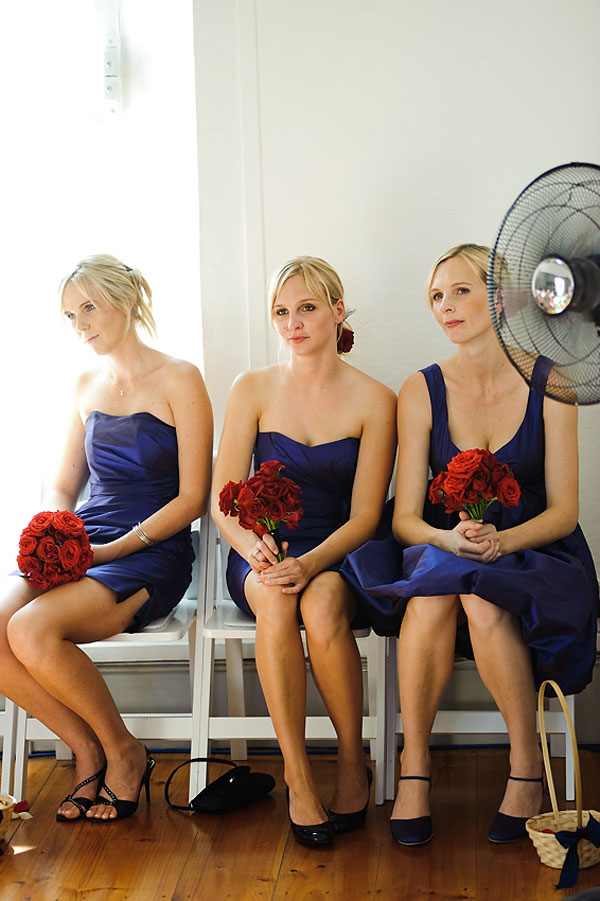 Junebug: What were you looking for in a photographer?
Bettina and Colin: We didn't want cheesy, posed, typical wedding photographs.
Junebug: What specifically drew you to Eric Uys and his imagery?
Bettina and Colin: We were attracted by Eric Uys's journalistic style and felt he was good at capturing the mood of an event. We appreciated his artistic flair.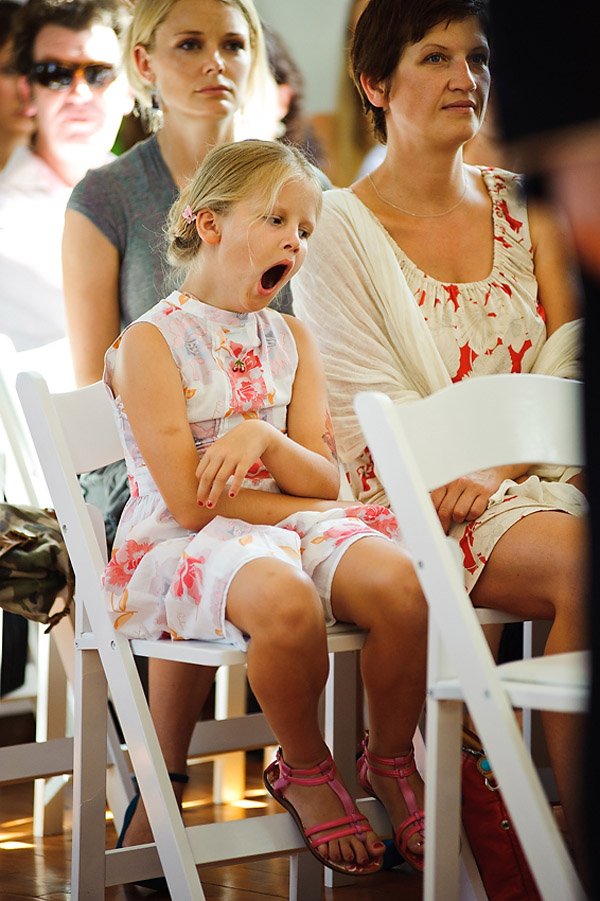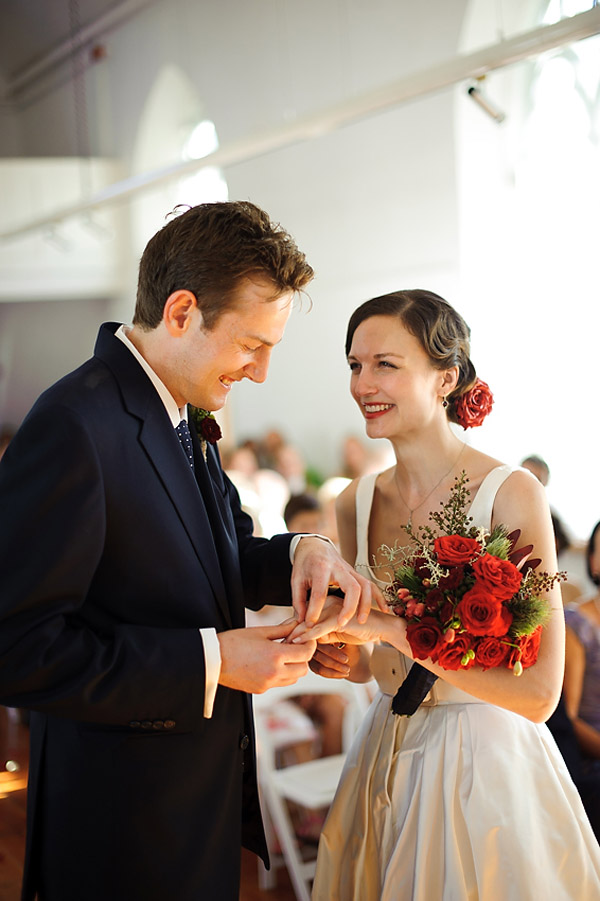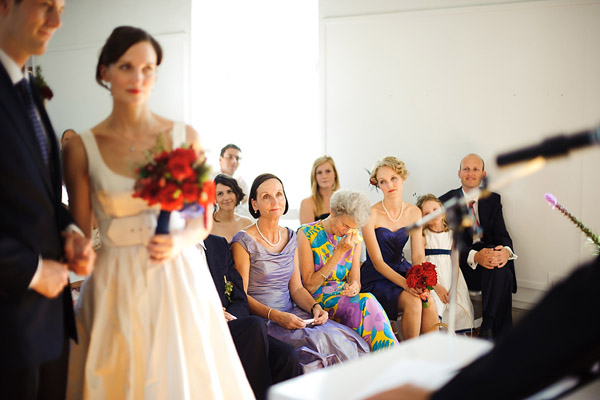 Junebug: What did you enjoy most about working with Eric?
Bettina and Colin: Eric was extremely professional on the day and didn't make anyone feel uncomfortable. He captured the most important moments seamlessly and as you can see added fabulous artistic flair in his unique way of framing images.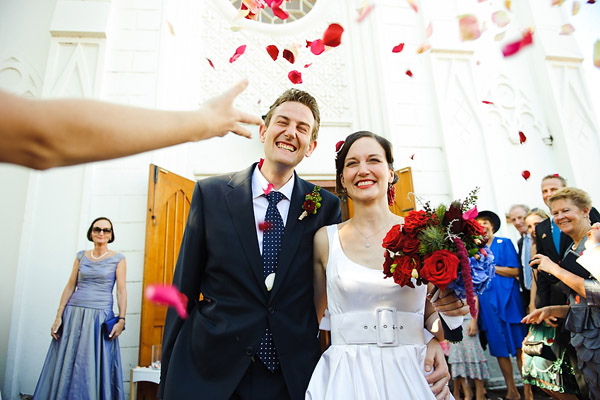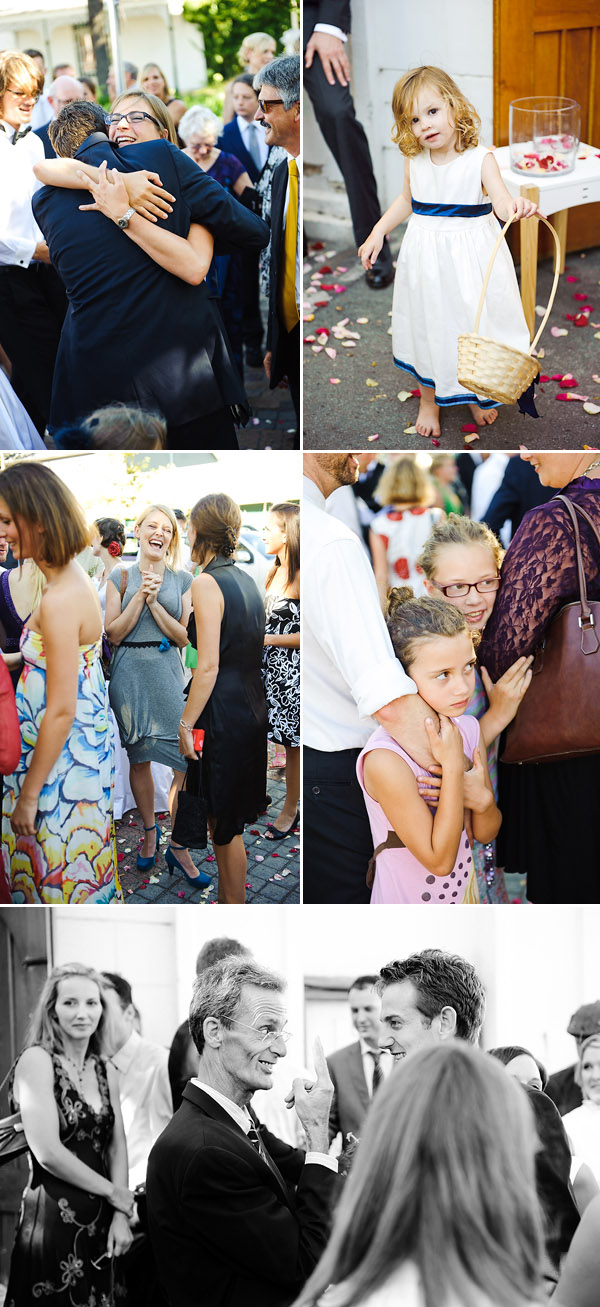 The Photographer: Eric Uys of Eric Uys Photography

Junebug: How did you approach this particular wedding and what did you most want to capture during shooting?
Eric: The people – everyone was so beautiful and photogenic, they were a pleasure to shoot. The couple weren't bad either – they were gorgeous! Bettina looked so classical and 50's movie star pretty, it all just came naturally. I think surfers experience a similar experience riding a wave, when you hit it, your balance is good and you just know it's gonna be a great ride, everything just clicks. Yikes, that was a bad pun but really so true!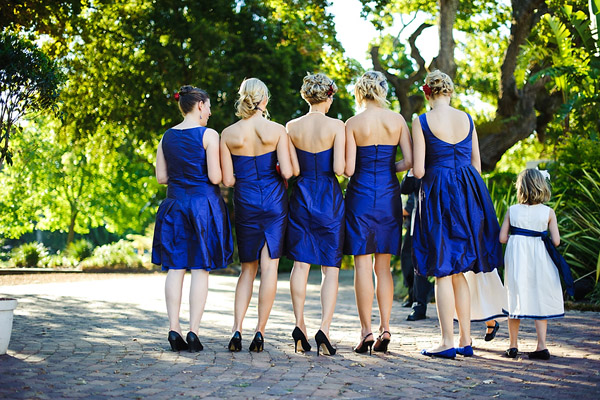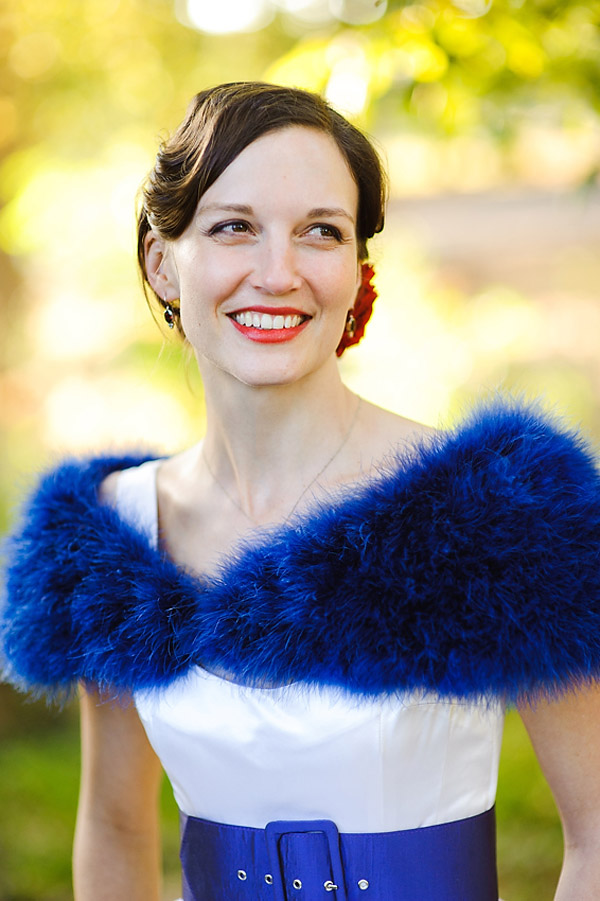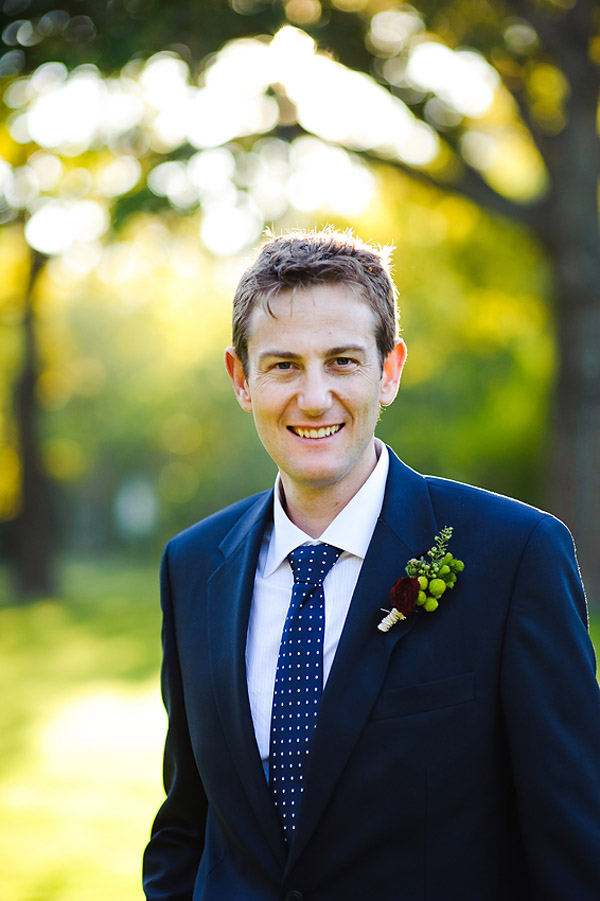 Junebug: What was the most fun part of this wedding for you to photograph?
Eric: I would have to say, when I arrived. Bettina was getting ready at her parents' house and it was so spacious and beautiful. The light was also gorgeous and there was a great vibe with everyone running around getting ready or just sitting and reading the newspaper. Then at the reception, underneath the trees at the venue it was almost magical, like a fairytale story.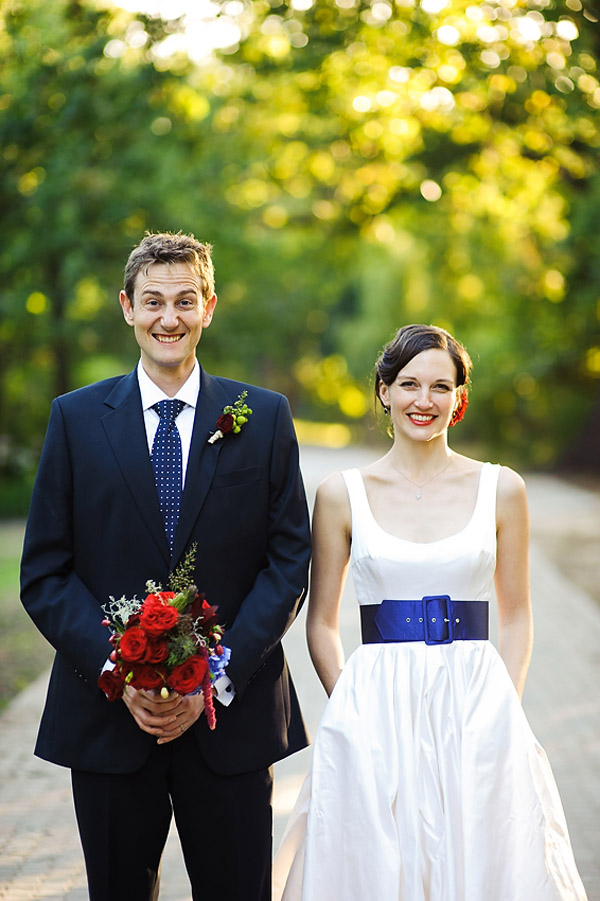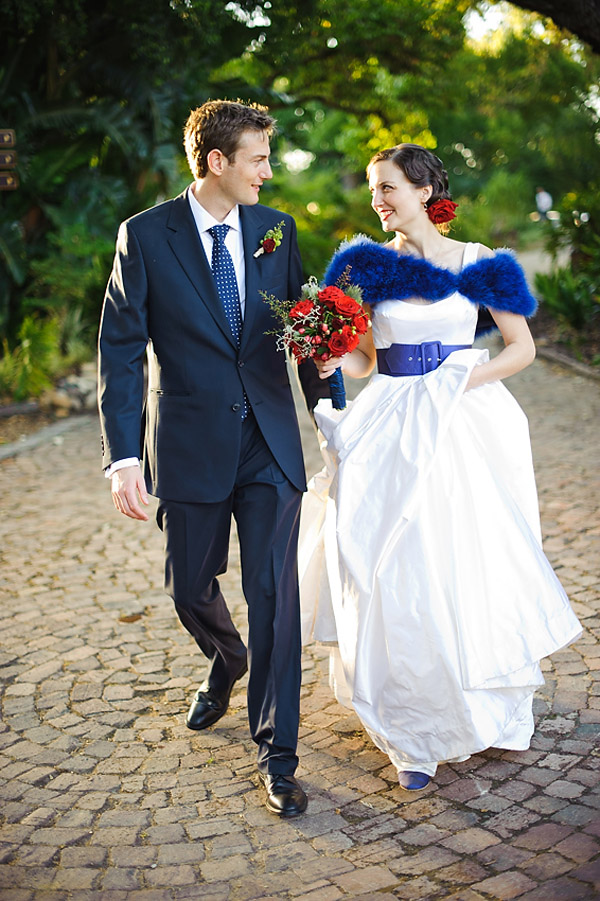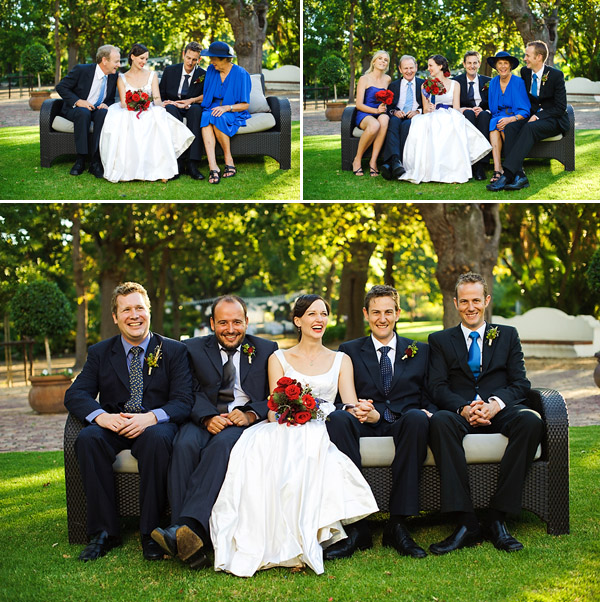 Junebug: How did the locations available to you affect the type of images you shot and how you shot them?
Eric: I used photoshop, everything was shot on a green screen. What I mean is, that I wanted the green plumage in the scenery and trees to contrast with the blue and the white of their wedding attire.
Junebug: Were there any special locations you were able to choose that made for really great images?
Eric: When you have great light it's pretty easy to shoot in any direction at that venue, I prefer to get the couple away for a a few minutes of "alone time".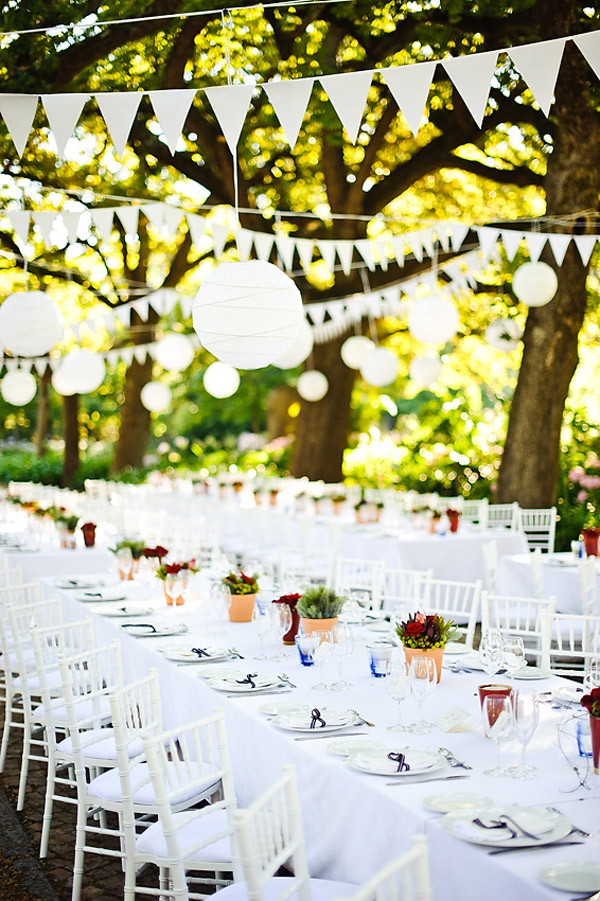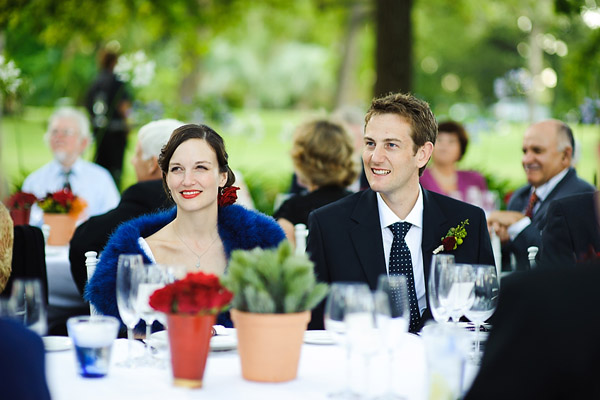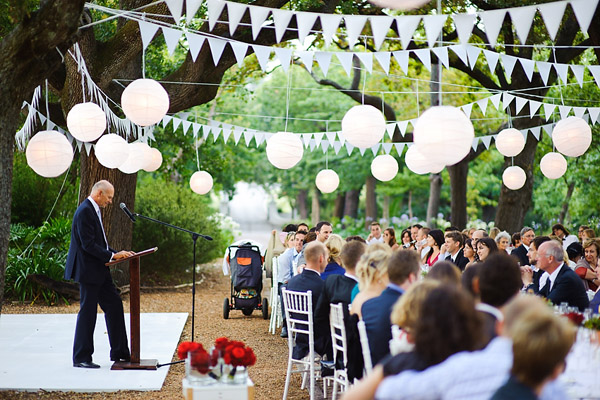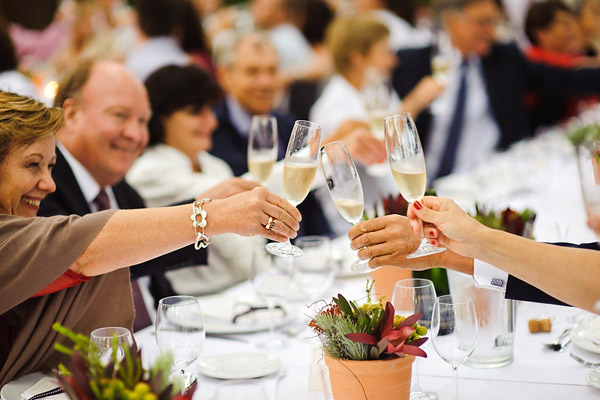 Junebug: What kind of equipment did you use while shooting this wedding?
Eric: I have an iPhone with all the latest photo software so I just point and click… Sorry just could not resist myself! Of course not! I shoot with a Nikon D3 primarily and use on old Canon 5D as backup, I'm the only person I know with both of the top systems and to be honest, it's just too expensive to go Nikon all the way in our country.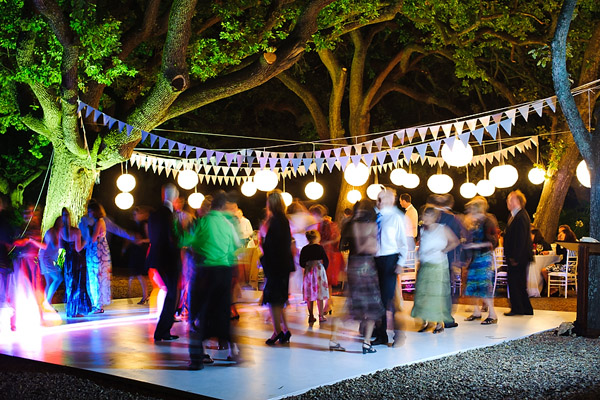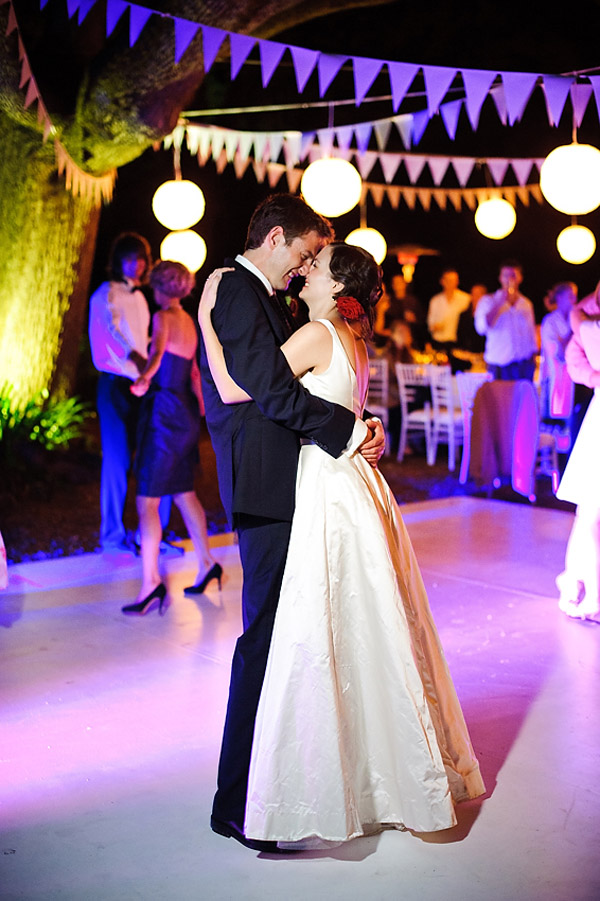 Thank you so much Bettina, Colin and Eric! What a beautiful wedding day.
To learn about all of the wedding professionals who brought this wedding to life, be sure to visit Bettina and Colin's page in our Real Wedding Library!
To learn more about Eric Uys be sure to visit the Eric Uys Photography website, blog and Junebug member brochure, and to find the perfect wedding photographer for your own wedding day no matter where you live, don't miss our World's Best Wedding Photographers Hotlist!