Exquisite island sunshine, lush, green olive groves, and brilliant, blue seas; I can't imagine a more perfect location for a destination wedding than the fabulous Greek Isles! These gorgeous photos by Swiss wedding photographer Magnus Bogucki, of Melanie and Janni's Mediterranean inspired Skopelos Island wedding, are brightening up my Monday morning – hopefully they'll brighten up yours too!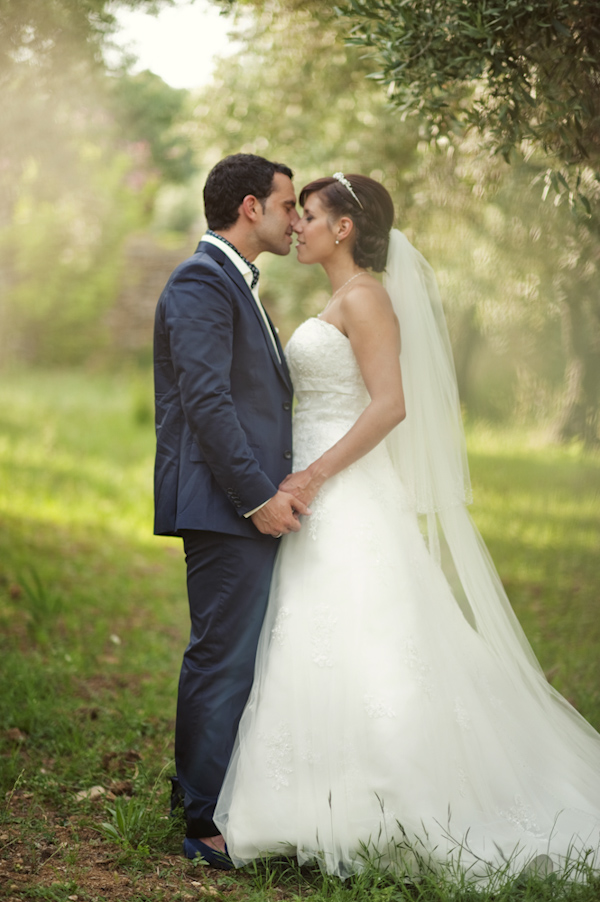 The Newlyweds: Melanie and Janni
Junebug: What were your most important goals in planning your wedding?
Melanie and Janni: We wanted a nice wedding in a beautiful location near the sea, with Mediterranean style and colors, and no location changes on the day of! We wanted our wedding to be a nice vacation for both our Swiss and Greek guests, and an easy location to travel to from both Zurich and Athens. We wanted great food with a variety of different regional tastes (mediterranean, different meat and fresh fish, different salads, many Mezes etc.) and having a good, detail oriented photographer was high on our priority list as well.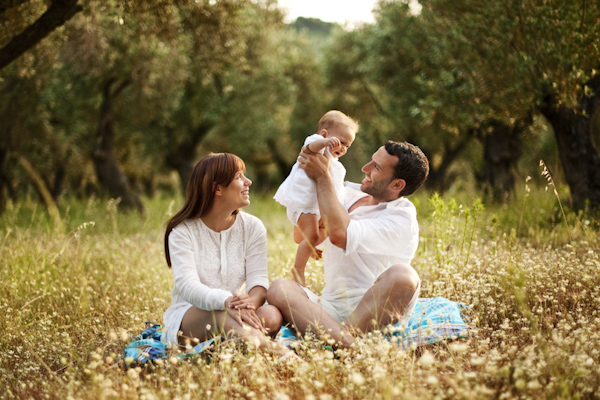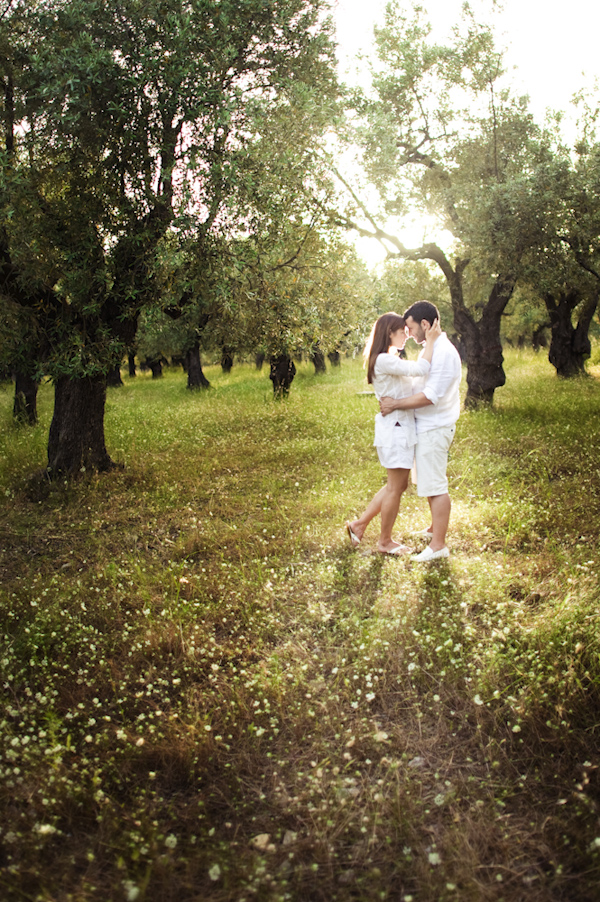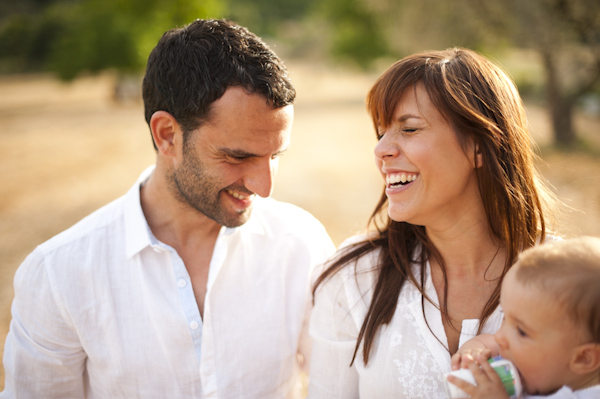 Junebug: How would you describe your personal wedding style?
Melanie and Janni: Mediterranean and Multi-Cultural (Swiss-Greek)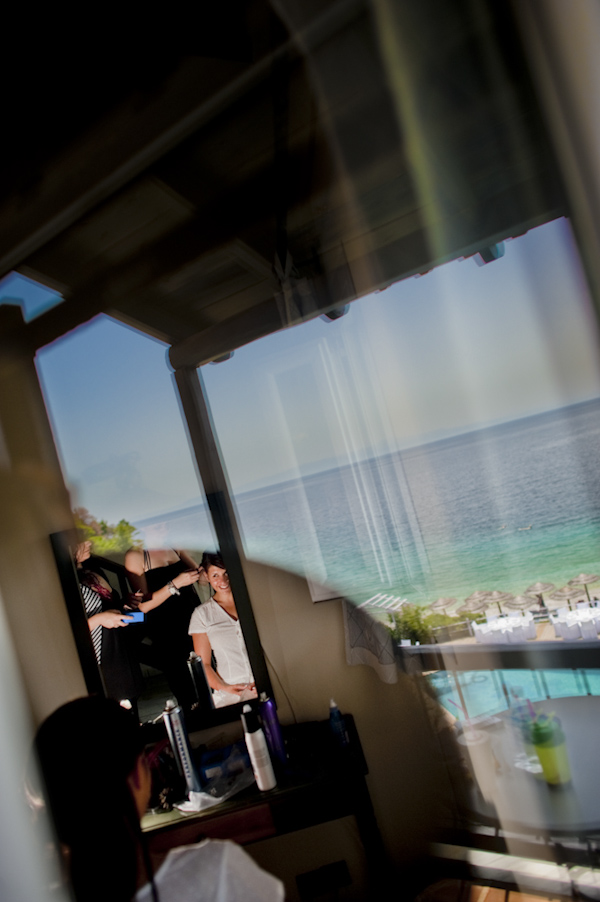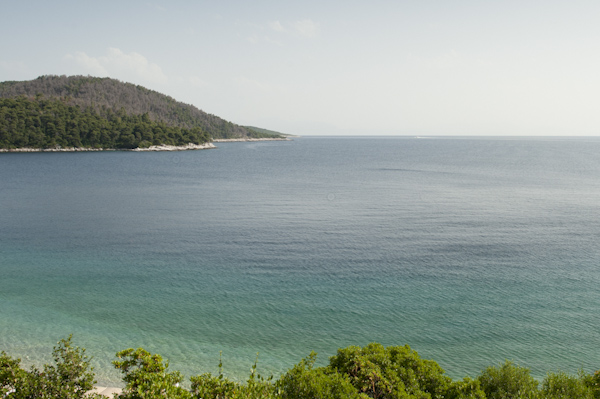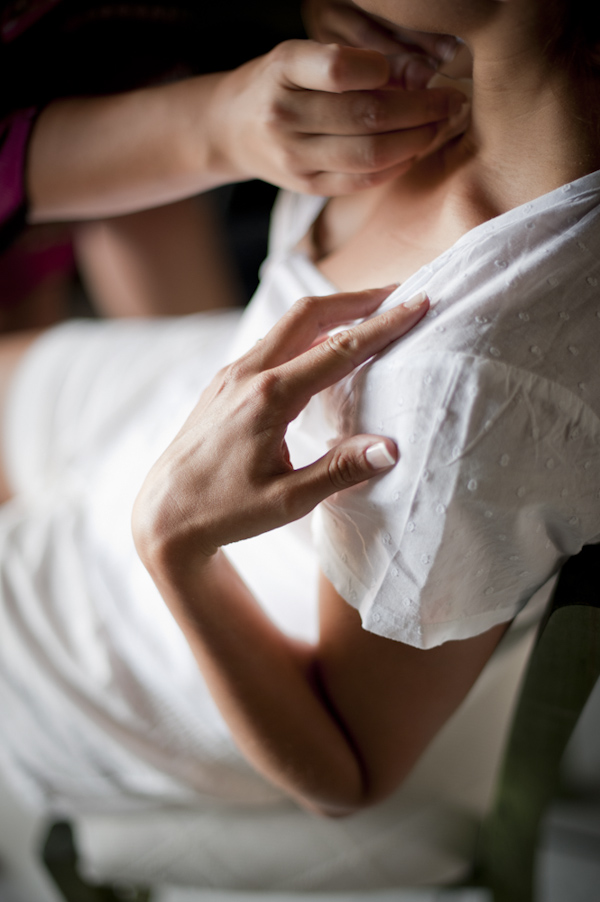 Junebug: Where did you hold your wedding and reception, and why?
Melanie and Janni: Adrina Beach Hotel in Skopelos. We liked the hotel from the beginning. Melanie found it on the internet while we were planning a trip to Skopelos, we absolutely love the wonderful colors and the perfect light there. She noticed the hotel hosted several weddings every year and the idea took hold! We discussed things with the hotel manager and decided it was definitely the place for us. They were very flexible and helpful there, we were never in Skopelos during the planning process so it was a big big adventure with a perfect end!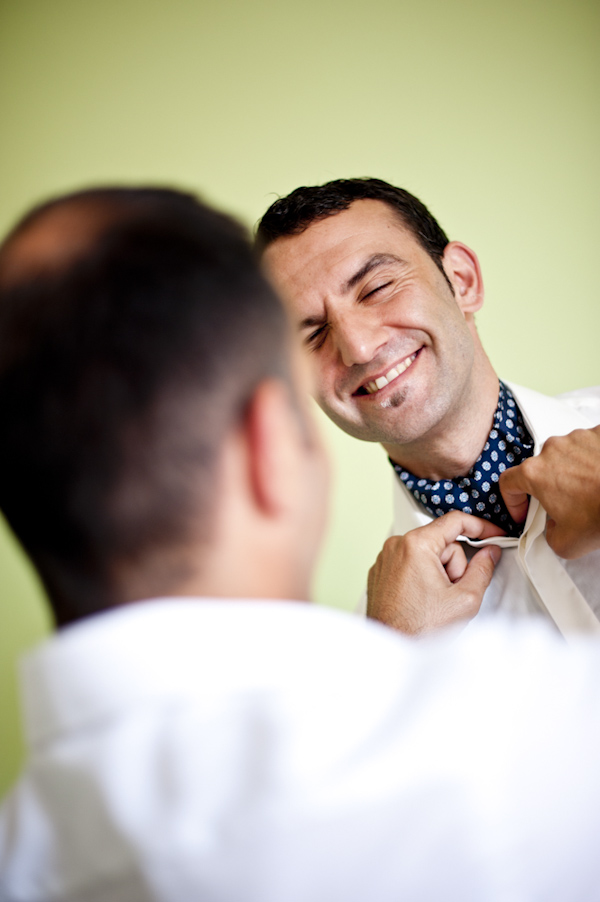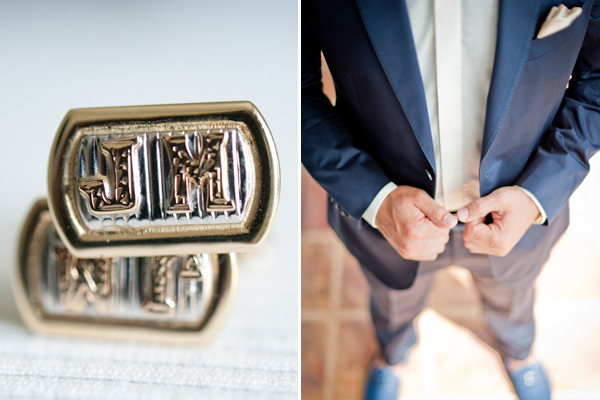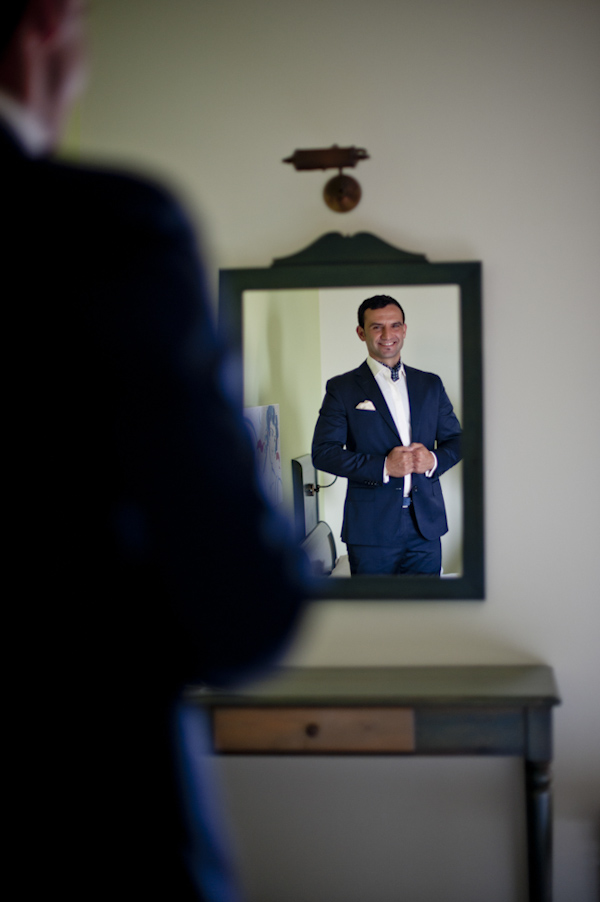 Junebug: What three adjectives describe your wedding best?
Melanie and Janni: Romantic, Multi-Cultural, Mediterranean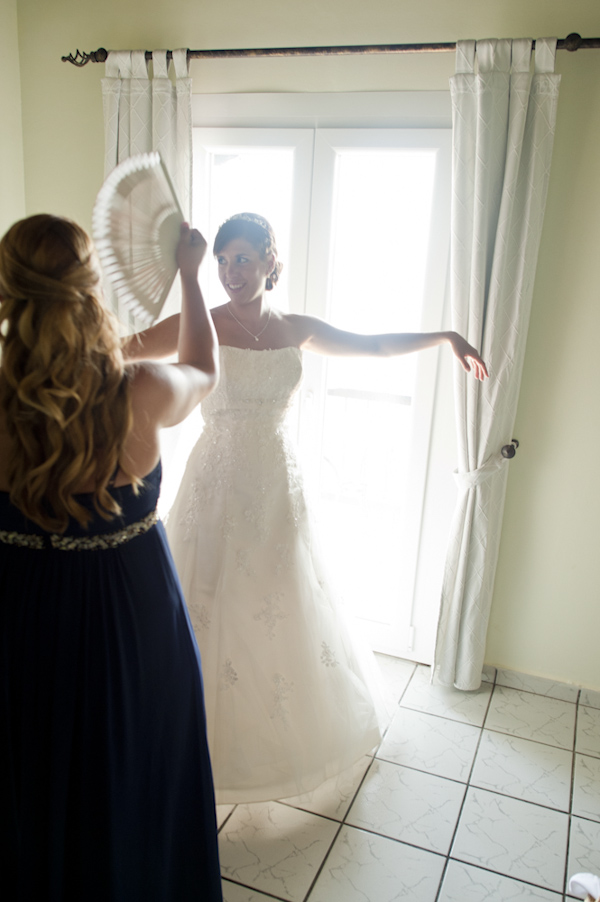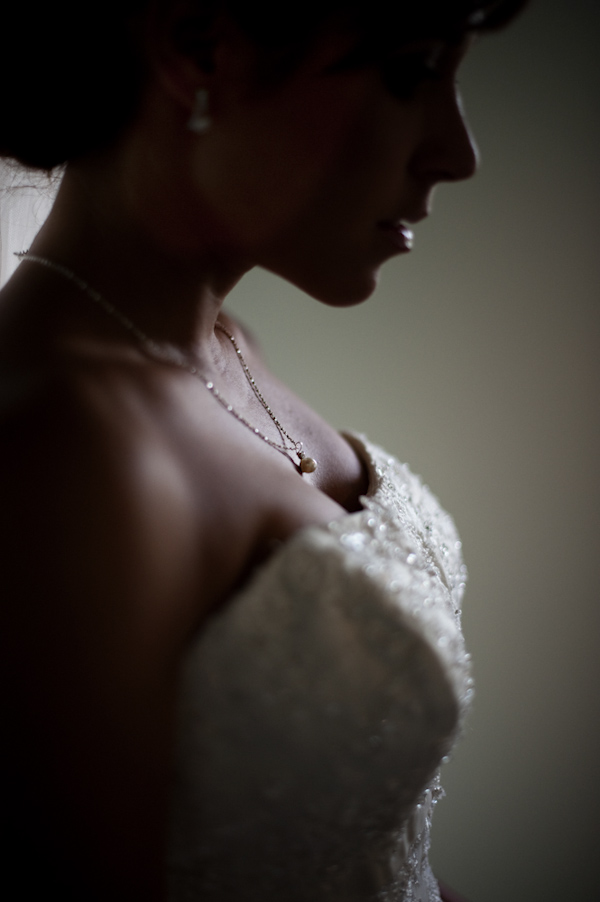 Junebug: Is there anything else you would like to share with us about your wedding, your love story or your lives?
Janni: Some things about us…I am a marketing manager for a travel company and Melanie is now a midwife. Melanie and I met for the first time in February 2008, on a ski weekend with friends, in the Swiss Alps at Davos. Melanie is from Zurich and I lived in St.Gallen (100 km away) at the time and I think it was "destiny" that we were both in Davos that weekend (because both go of us only travel there once a year)…two months later we were a couple. On October 1st, 2010 our we welcomed our beautiful daughter Sofia Loanna to our family.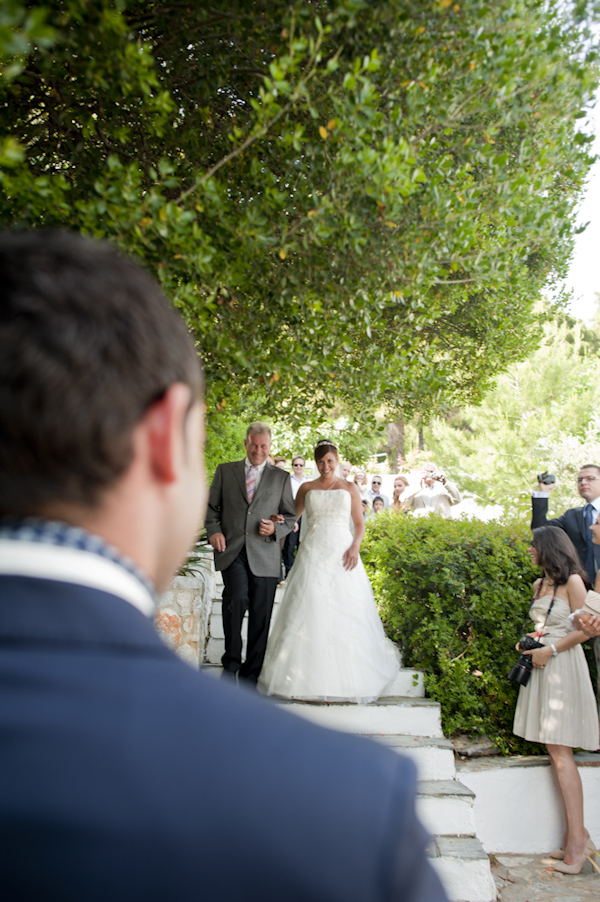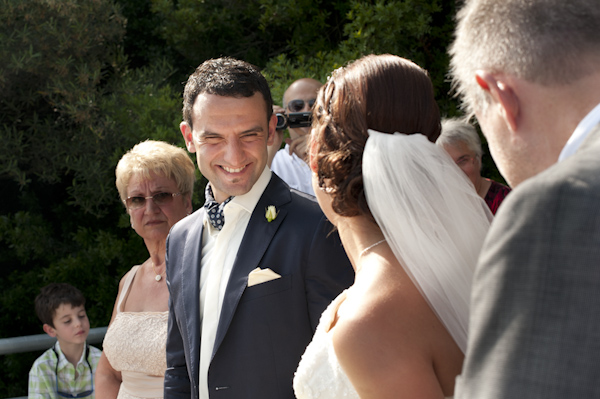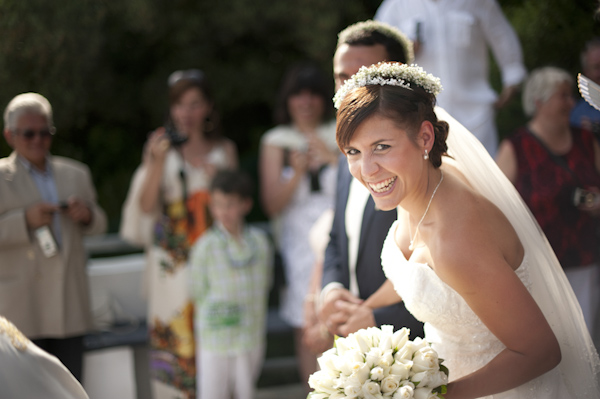 Junebug: What were you looking for in a photographer?
Janni: We wanted someone who had the eye for the special shot and for the details. We saw many "standard" photographers until Melanie found Magnus on the internet. We liked his style very very much and we were 100% sure, from the beginning, that he was the right fit for us!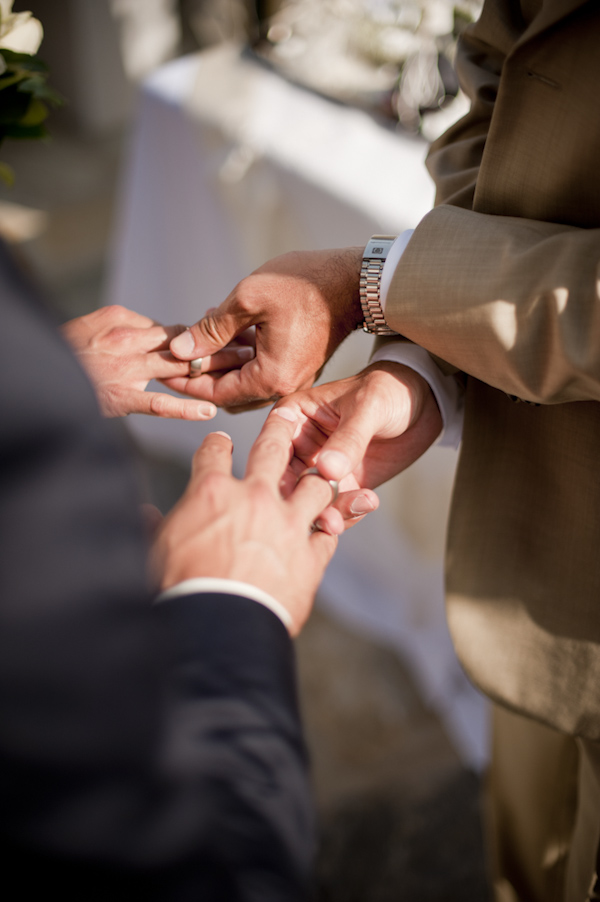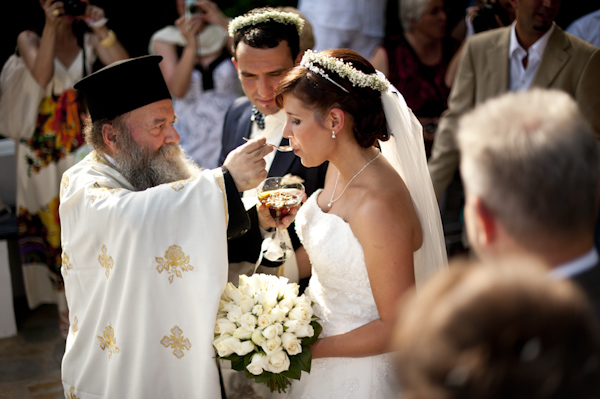 Junebug: What specifically drew you to Magnus Bogucki and his imagery?
Melanie and Janni: We liked the work he published on his website and the comments we read about him. We met in Lucerne and felt even more enthusiastic and comfortable after our in-person meeting with him.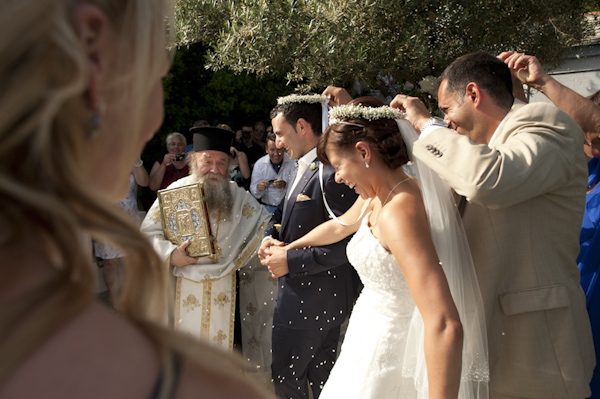 Junebug: What did you enjoy most about working with your photographer?
Melanie: He is very professional, creative and knew exactly how to get the shots we all wanted. He was open for ideas and gave us a very good feeling about his ability to capture our wedding. At the wedding he was very inconspicuous, the guests told us that they didn't even realize that he was around them!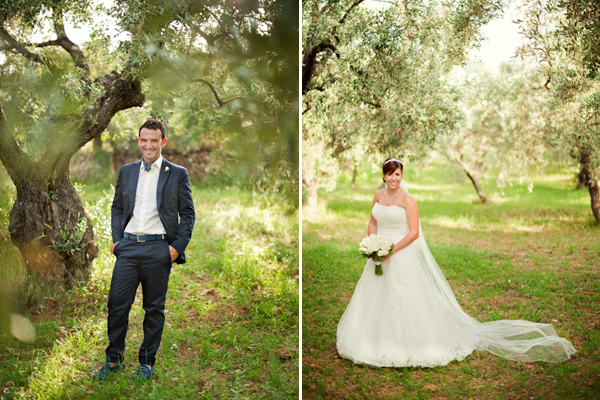 The Photographer: Magnus Bogucki
Junebug: How did you approach this particular wedding and what did you most want to capture during shooting?
Magnus: This wedding took place in Skopelos so I wanted to capture the feeling of Greece and the exotic features that a Greek island offers you. I spent 2-3 days scouting out various location. This prepared me to focus on the photography when the wedding took place rather than trying to find locations on the day of. I also knew how the light would fall, but one lesson I did learn was the wind also impacts the color of the water so it was not as colorful on the day of the wedding as some of the other more calm days, but we just had to go with it obviously.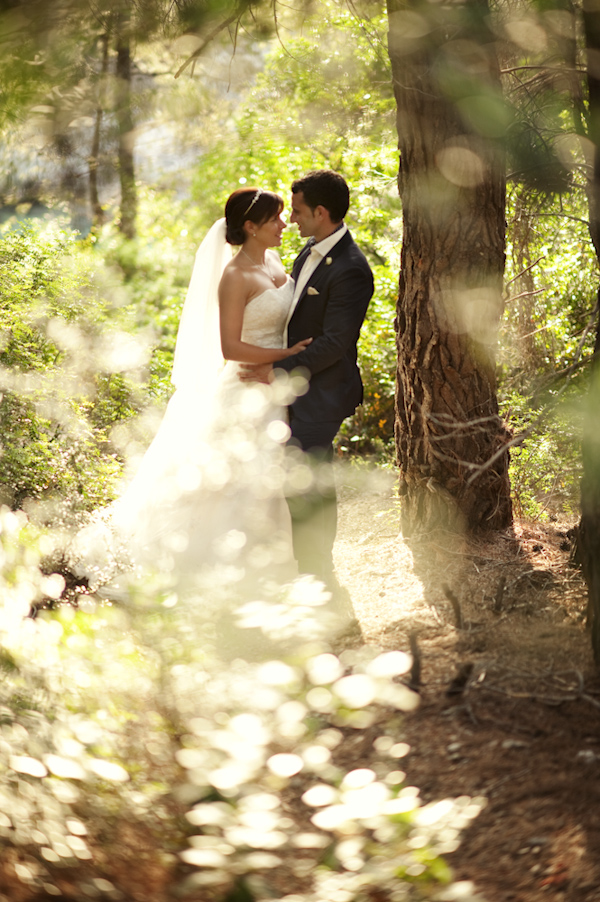 Junebug: Were there any special photographic requests from the couple that made this wedding especially exciting creatively or personally?
Magnus: They were really easy going and I felt that they trusted me completely, which made me want to delivery high quality even more (if that is possible). I had 100% creative freedom which was great!
Junebug: What was the most fun part of this wedding for you to photograph?
Magnus: Seeing true love sparkle! A very easy going couple who had FUN on their wedding day. It made the entire day very easy to capture.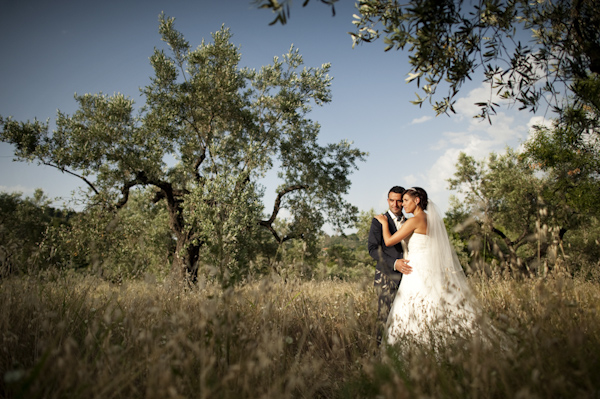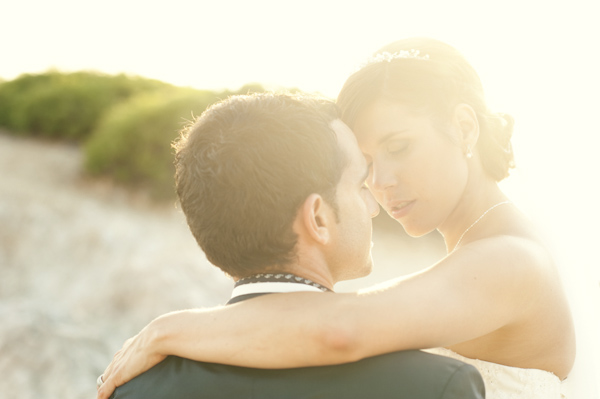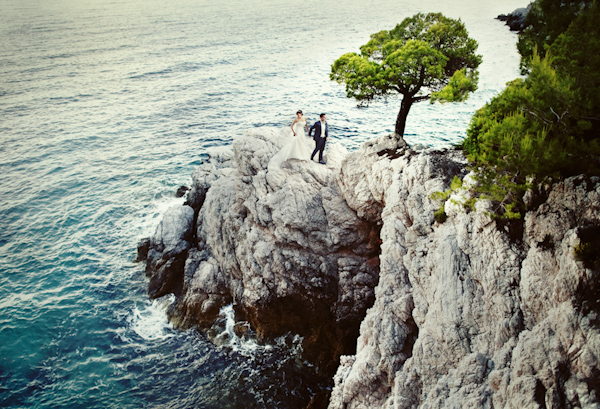 Junebug: How did the locations available to you affect the type of images you shot and how you shot them?
Magnus: The light during the ceremony was pretty harsh and that's to be expected when you're on an exotic island – but you definitely have to use it to your advantage. Using shadows, creating rim light on the couple and so on. The ceremony is not something I can control but the portraits I could so I made sure we took the portraits when the light was at its best.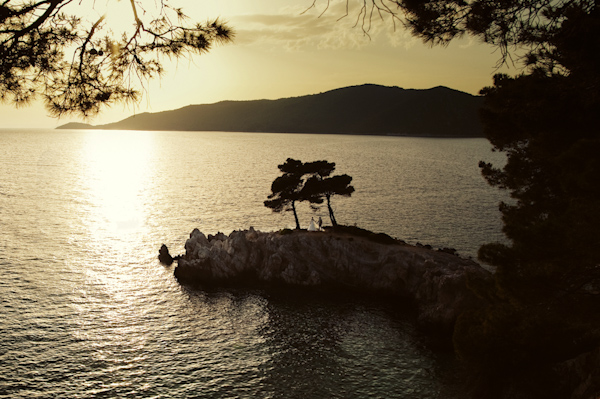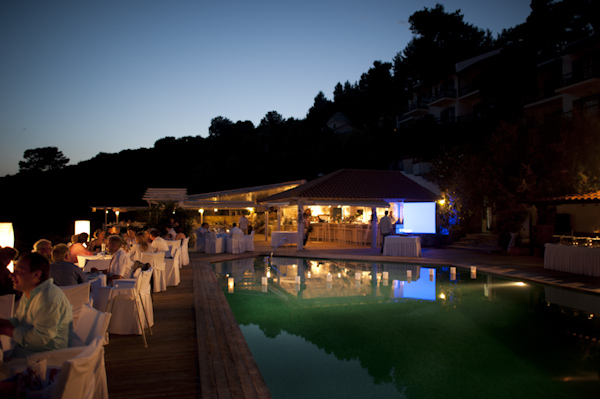 Junebug: Were there any special locations you were able to choose that made for really great images? (Great light, amazing backgrounds, interesting contrasts, etc)?
Magnus: I had two locations for the portrait session – one was full of olive trees and I created my favourite picture of the year. When I scouted the location the first time I saw a white horse walking around. Sadly, it wasn't there on the day of our shoot – that would have been TOO good. The second spot was on the edge of the island – the bride was very brave as she had to go through harsh forest terrain. It did create a pretty unique image though – so I believe it was worth it!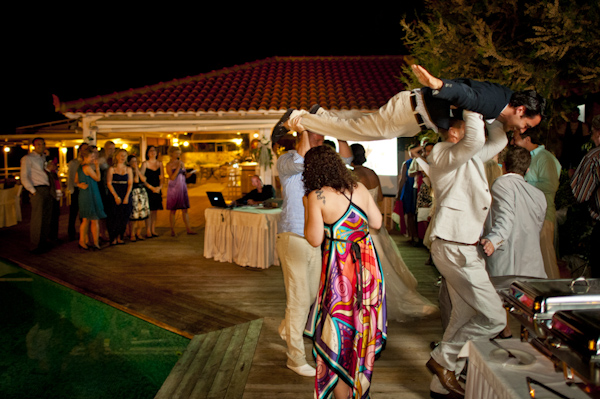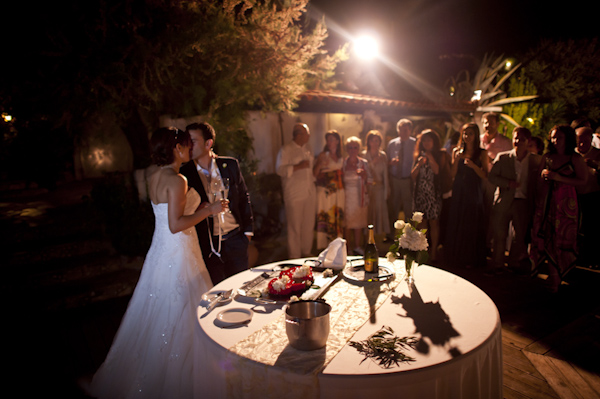 Junebug: What kind of equipment did you use while shooting this wedding?
Magnus: I am a 100% Nikon user. I used my Nikon D700, 24mm f/1.4, 50mm f/1.4, 60mm f/2.8, 85mm f/1.4 and 70-200 f/2.8 for this wedding and I also use flash, and sidelight when needed.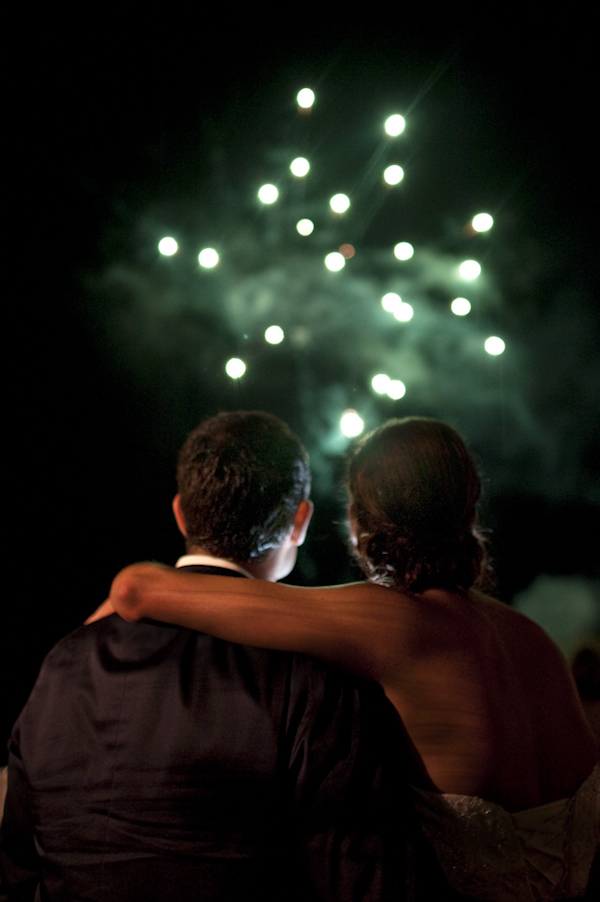 Thank you for sharing your wedding with us Melanie and Janni, and thank you so much for the images Magnus!
To learn about all of the wedding professionals who brought this wedding to life, be sure to visit Melanie and Janni's page in our Real Wedding Library!
To learn more about Magnus Bogucki be sure to visit his website, and Junebug member brochure, and to find the perfect wedding photographer for your own wedding day no matter where you live, don't miss our World's Best Wedding Photographers Hotlist!