I don't know about you all but I'm still in holiday mode this morning, so I just couldn't resist starting the week off with this gorgeous ski chalet wedding from Austrian wedding photographer Claire Morgan. From their snowy mountaintop ceremony to the outrageously fun snowball fight and ice hotel reception that followed, Caroline and Russell's wedding was truly a winter wonderland affair and the perfect post-holiday treat!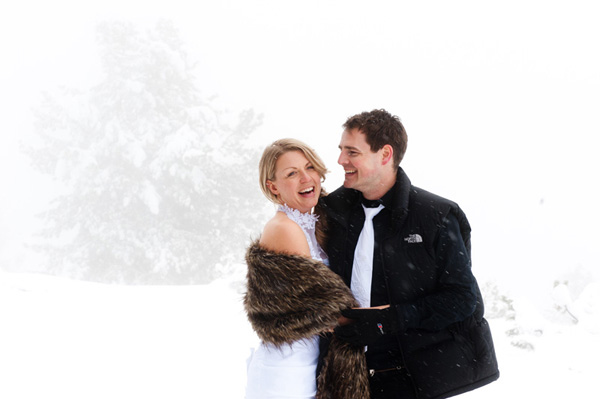 Junebug: What three adjectives best describe your wedding?
Caroline and Russell: Fun, intimate, unique.
Junebug: What was your wedding color palette?
Caroline and Russell: White, rustic timber, evergreen and berry colors. In that sort of environment and at that time of year, flowers dont grow but we wanted something to represent the season so we kept it very natural. We didn't want anything over the top, very rustic and simple to compliment the surroundings.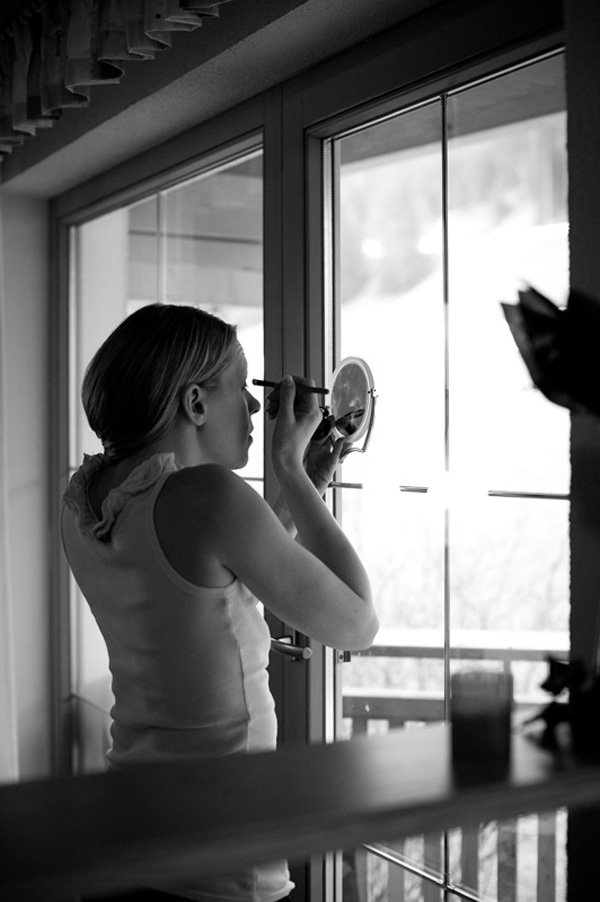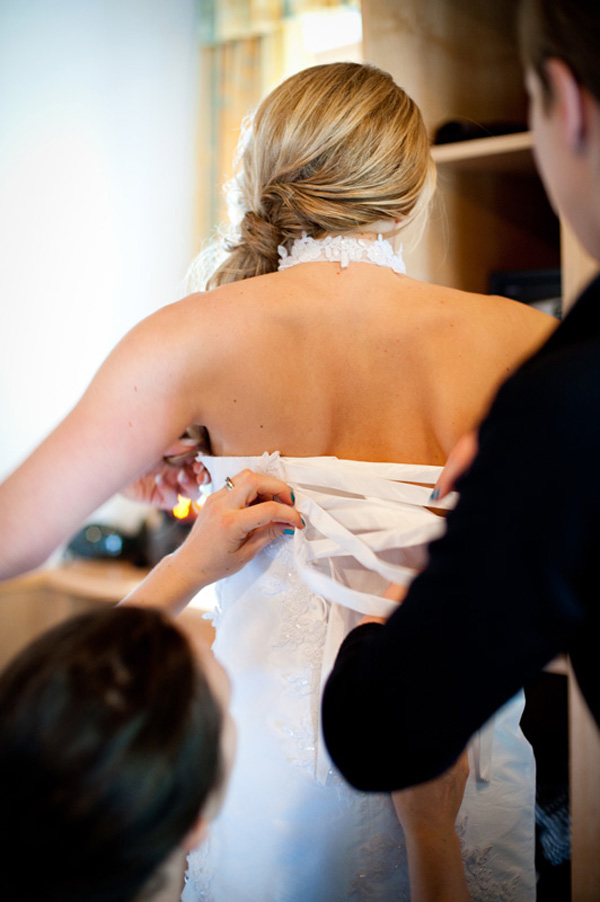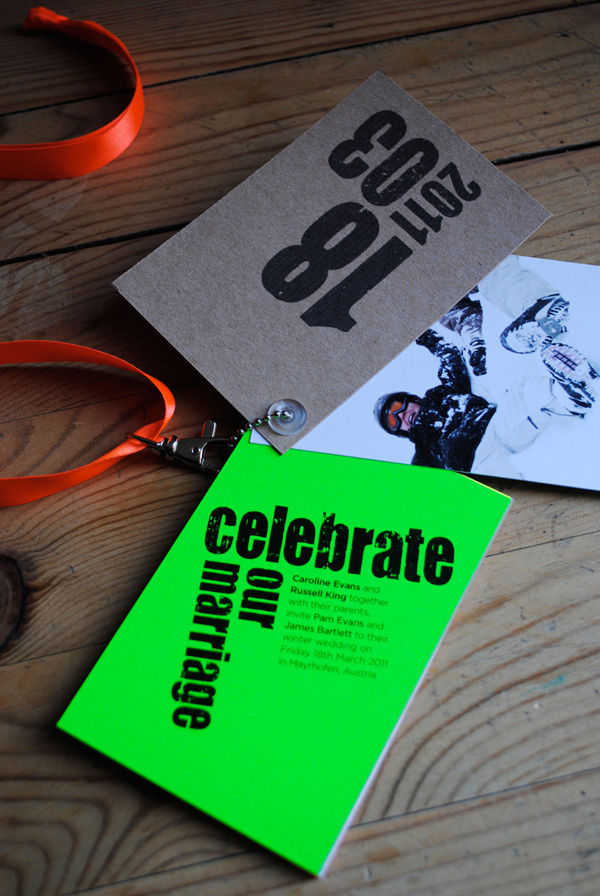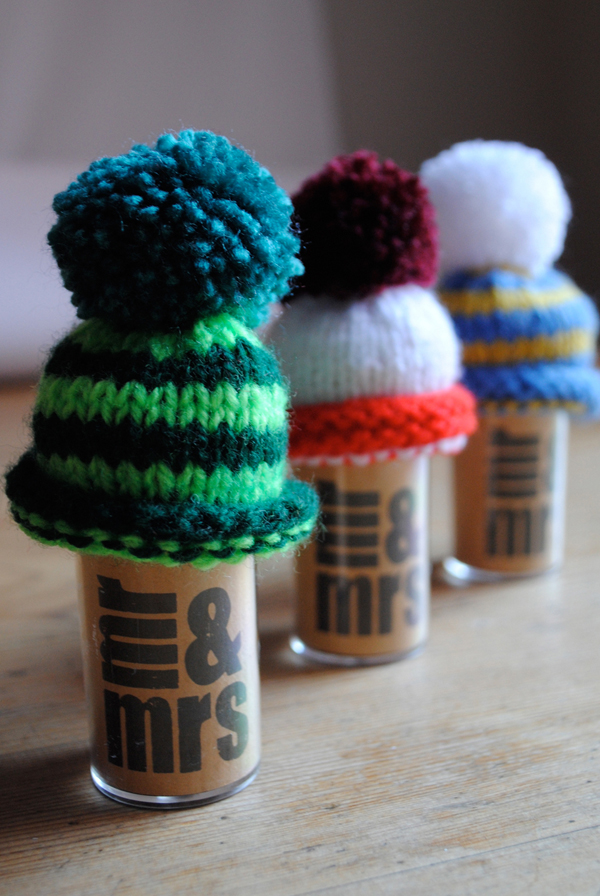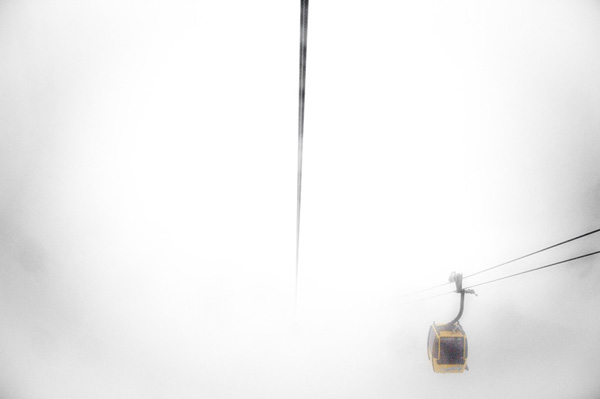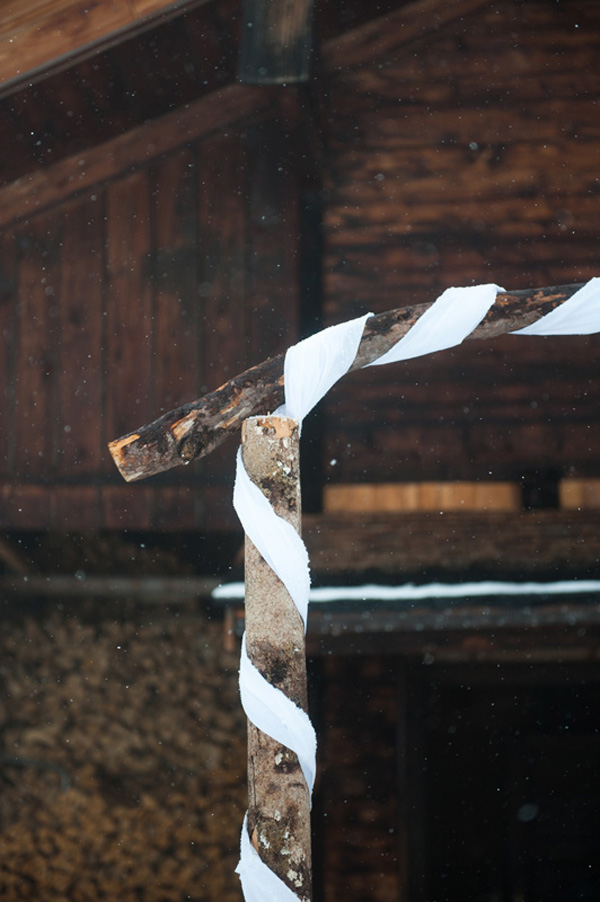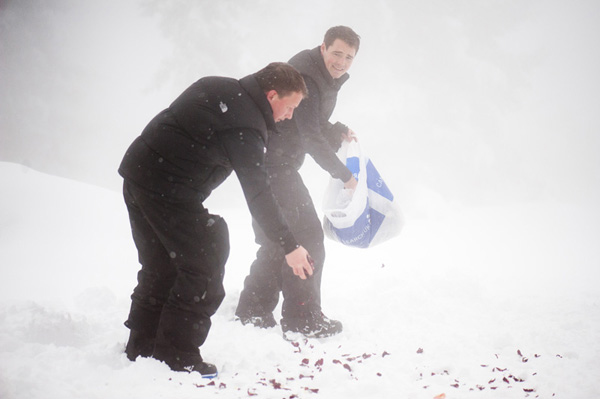 Junebug: What inspired your personal wedding style, and how did you incorporate your style and personalities into your big day?
Caroline and Russell: We both love skiing/boarding and go every year with family and friends. Neither of us wanted a big wedding so we started to look at options for a smaller, more intimate wedding. We went skiing in 2010 at Mayrhofen and fell in love with the resort which is quintessentially Austrian. While we were there we investigated the potential of hosting the wedding there the following year. Were both fairly private people so we didnt want a big scene and we both love traveling and exploring new places so I guess our personalities were reflected in this way. Designers by trade, our creativity and design skills helped us create the unique wedding we wanted. We knew we wanted the wedding to be fun and different and the invitations, especially, needed to reflect this. Our paper goods were inspired by old-school lift passes, we then followed this design through to the mini bobble hat chocolate tube favors that were on the place settings at the evening meal.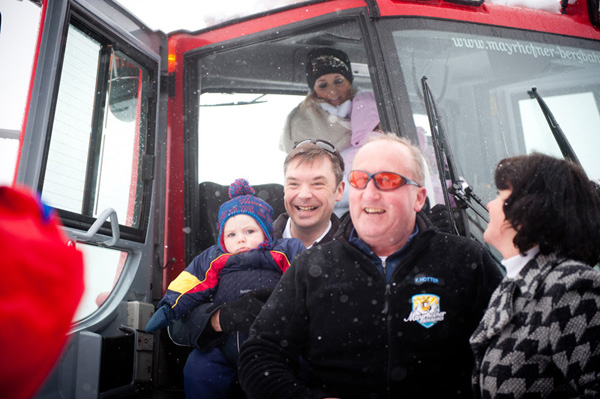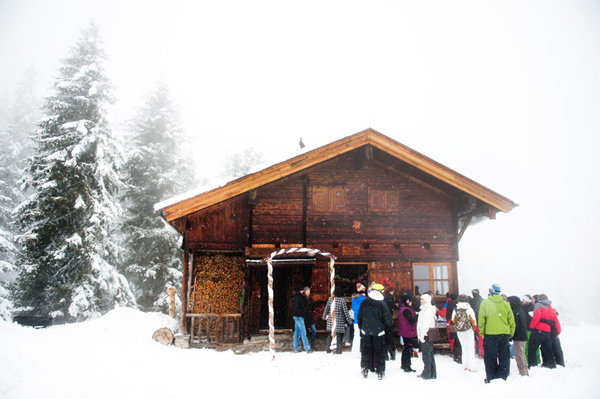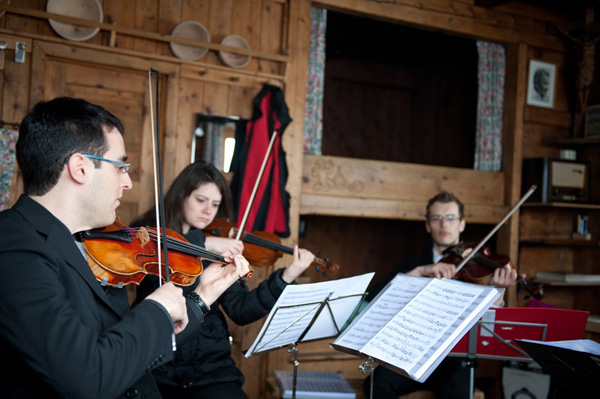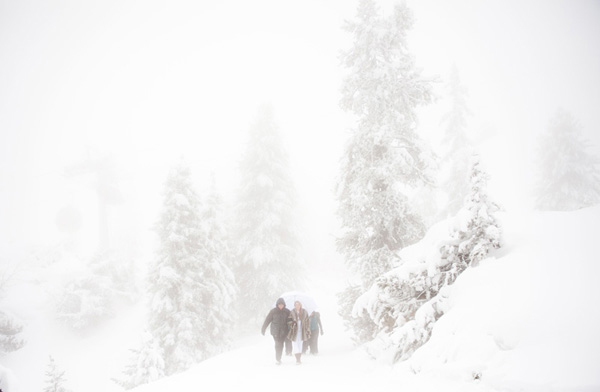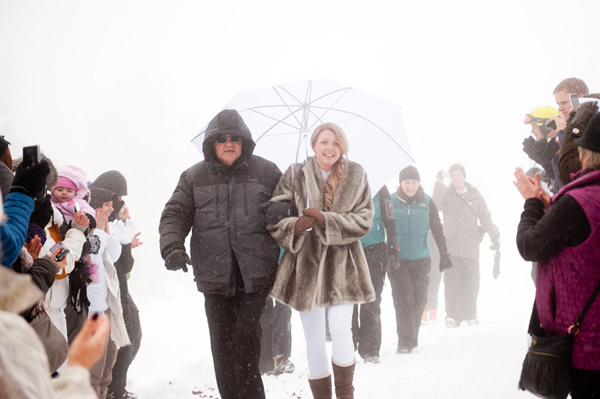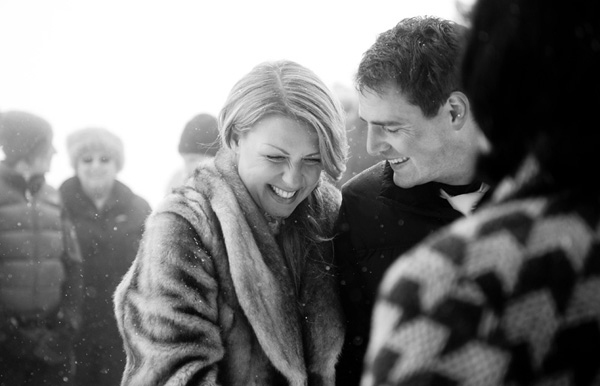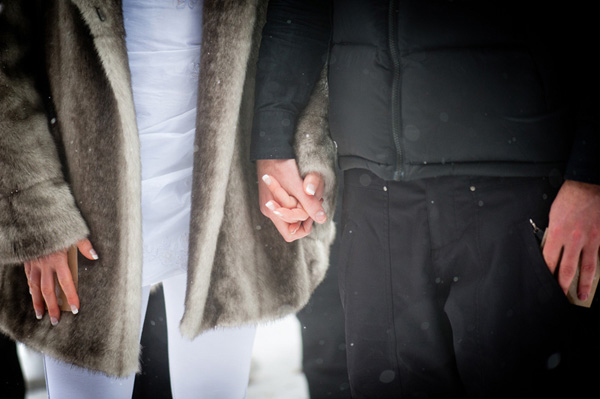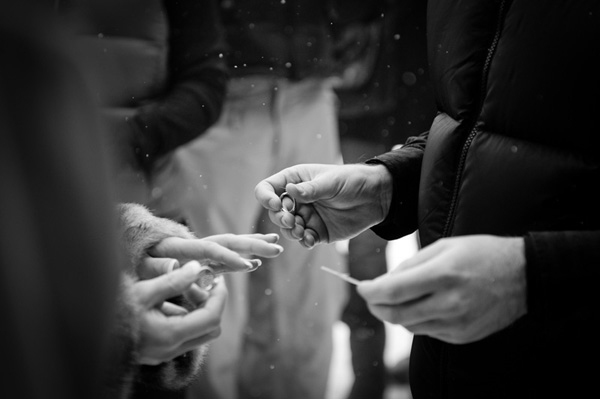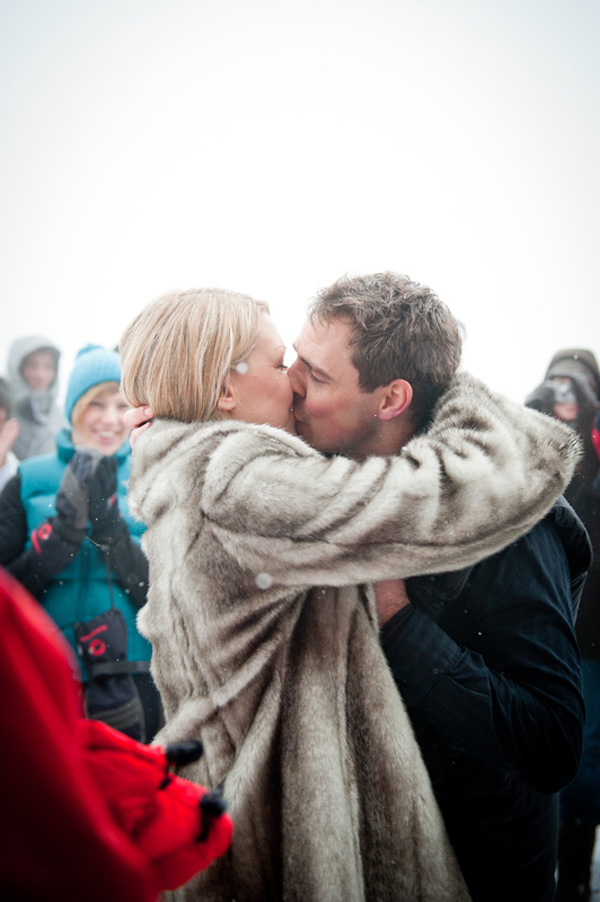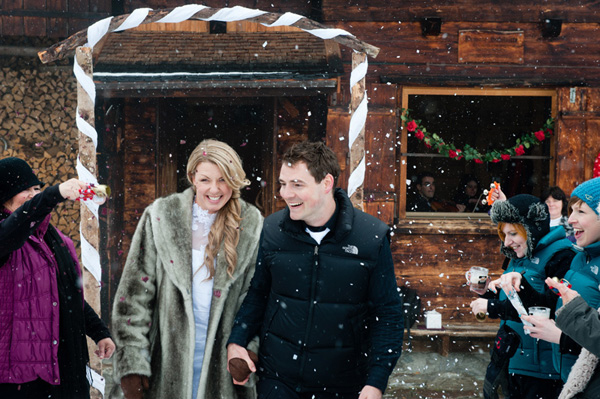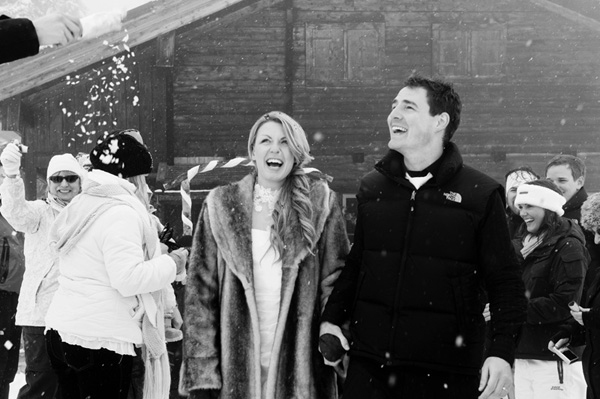 Junebug: Looking back, what are the moments, decisions or memories that you love the most about your wedding?
Caroline and Russell: We arrived in Mayrhofen 3 days prior to the wedding to arrange the final details. We decided to build our own altar for the chalet. We had some help from a local farmer who supplied and cut the wood and provide the tools to put the altar together. We found it unusual that everyone we encountered in our preparations wanted to help with the wedding setup in some way. In comparison to some of our experiences in the UK, it was very refreshing and welcoming. We are very happy we made the decision to get married outside of England and would recommend it to anyone. Organizing something abroad is not as daunting or challenging as it sounds, and if anything, it was actually easier and a better value than having a wedding in England. We were concerned all week about the weather as it was raining down in the resort. Luckily the chalet was high enough up that it turned into snow creating an amazing white wedding scene with 3 feet of snow at the top!
The string quartet was amazing and really set the scene, we'll never forget the feeling and intimacy at the ceremony it was very emotional. We also loved the White Lounge…an ice hotel/igloo re-built every winter, high up on the mountain, it was the perfect atmosphere for our champagne reception and traditional Tyrolean buffet.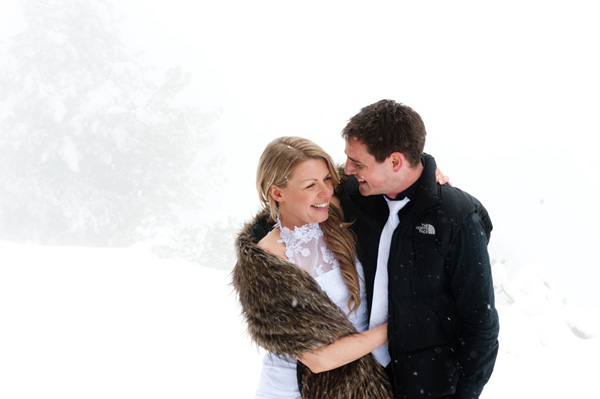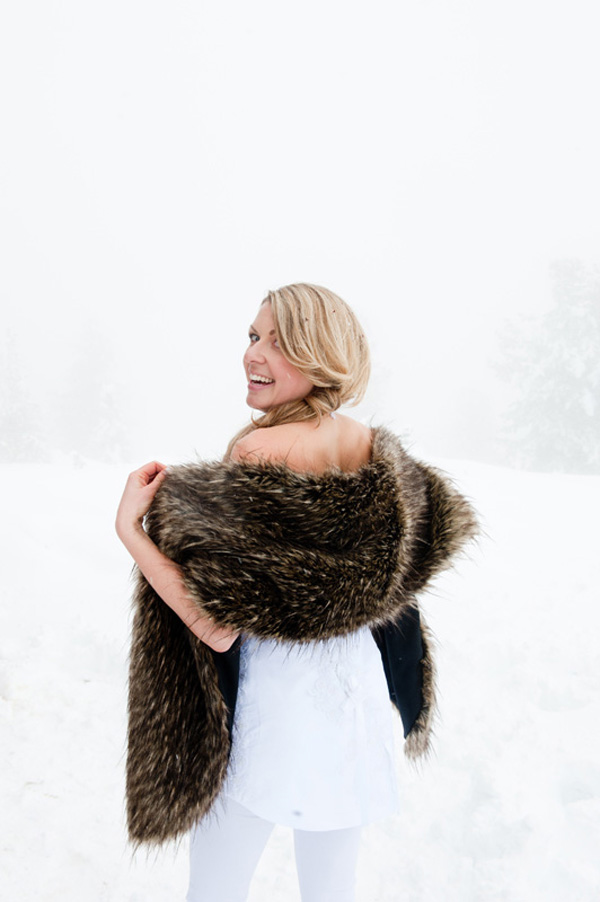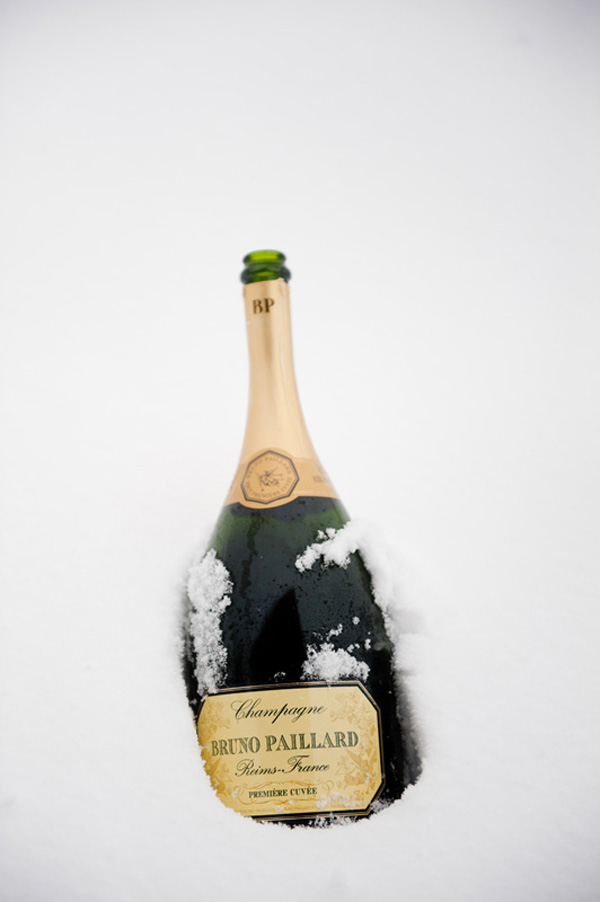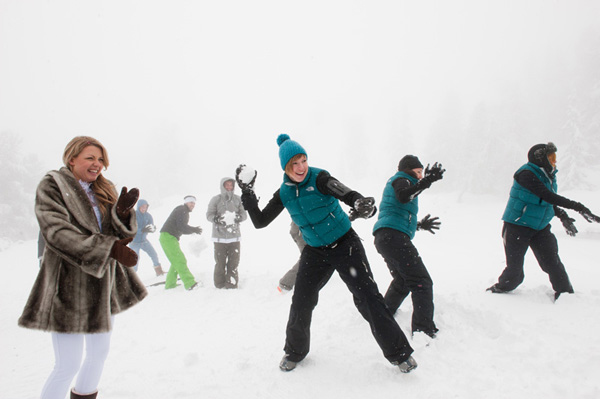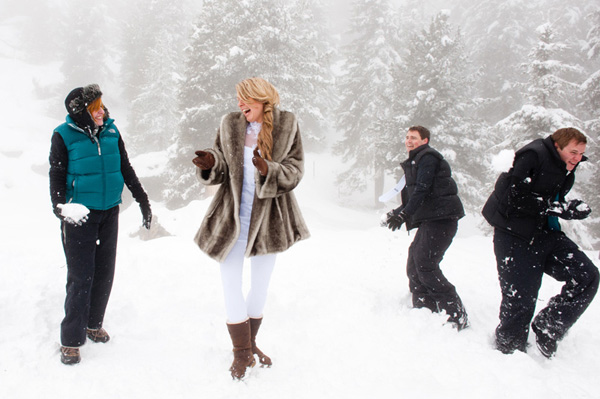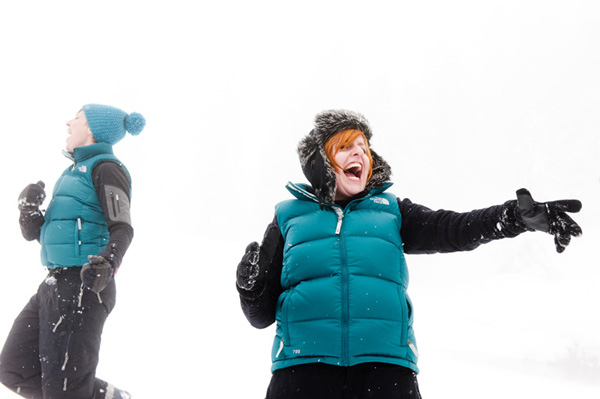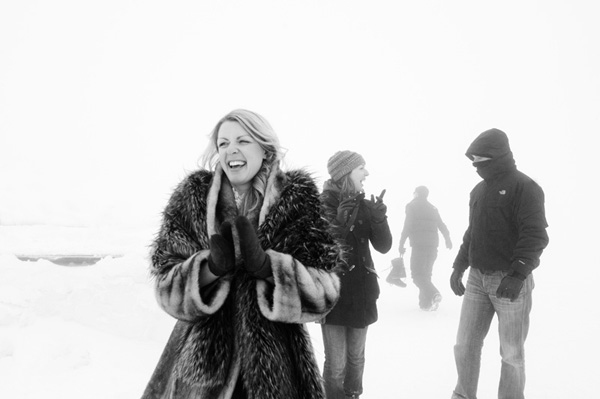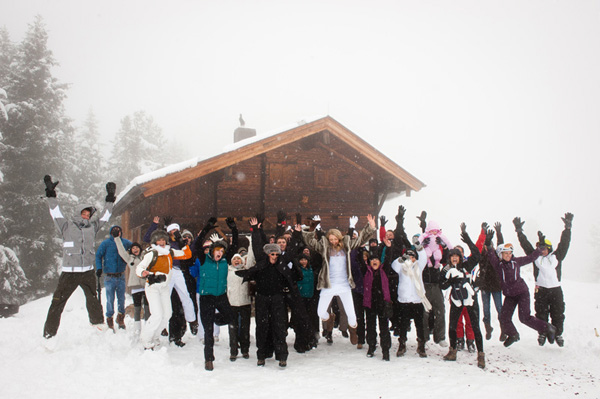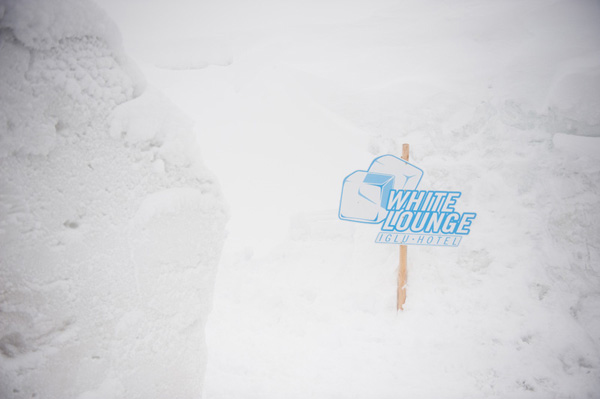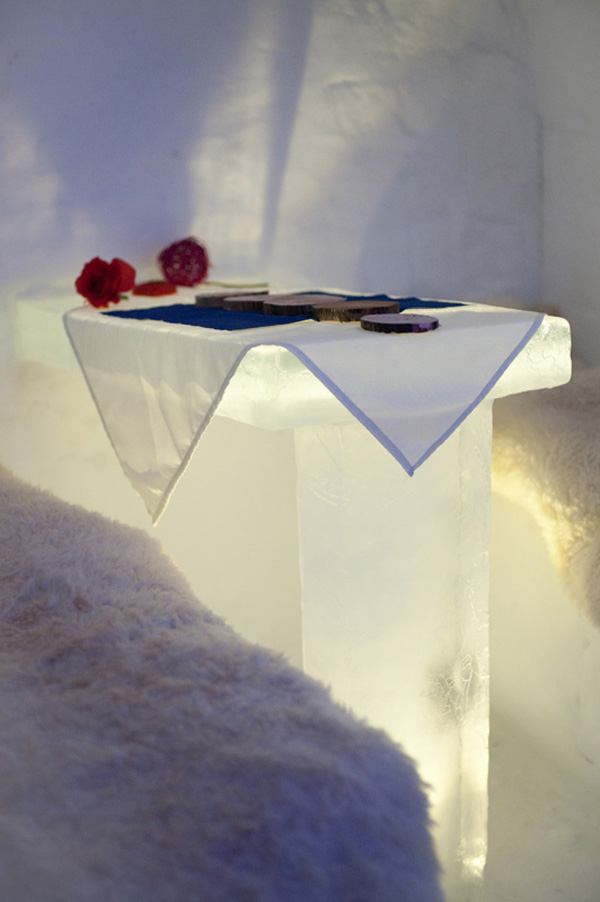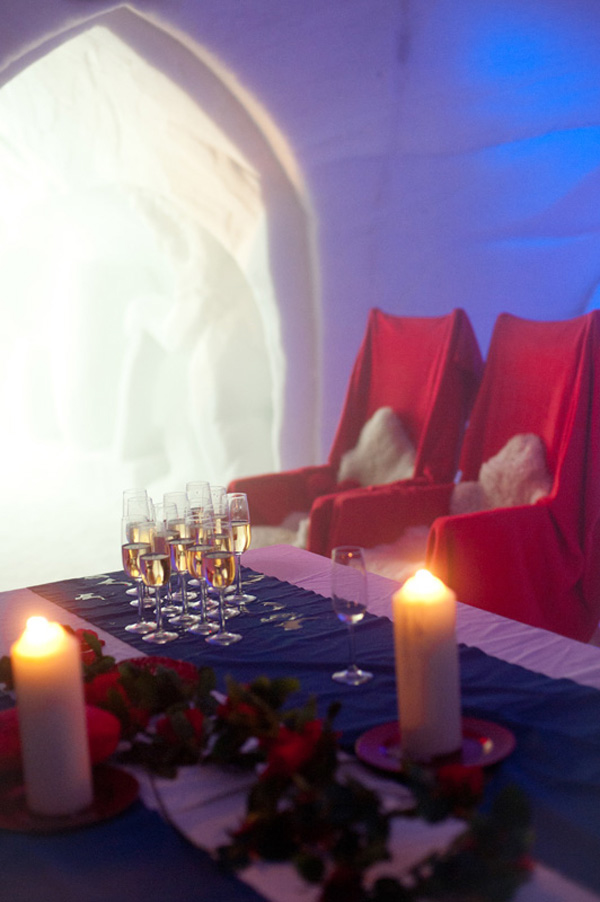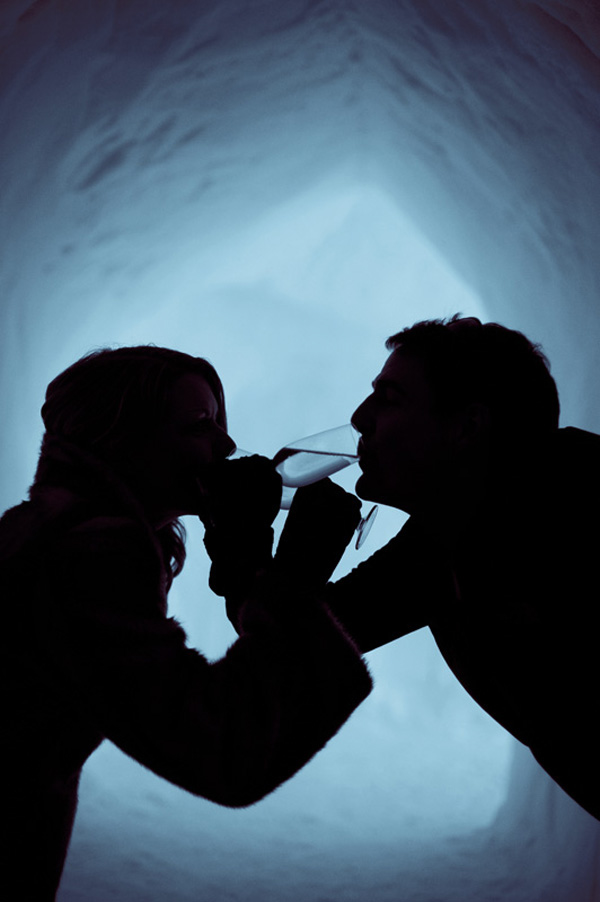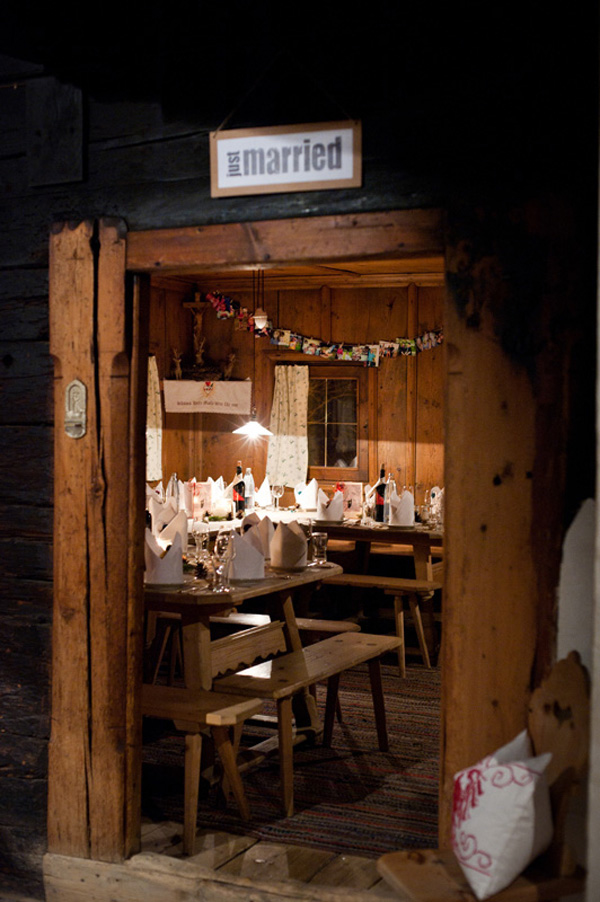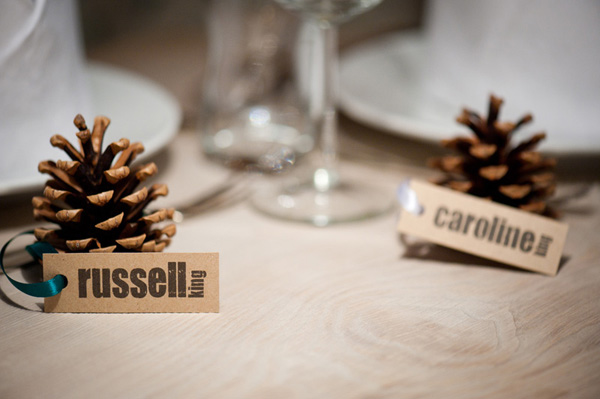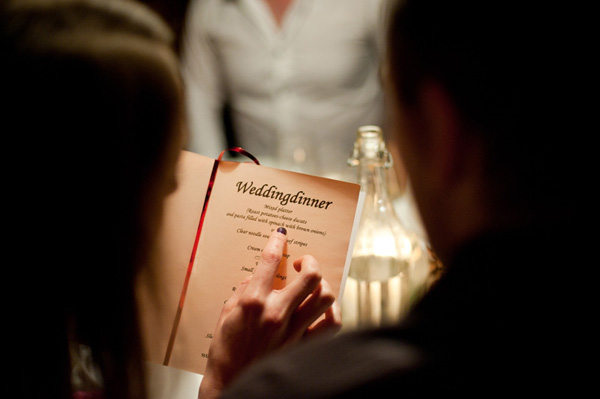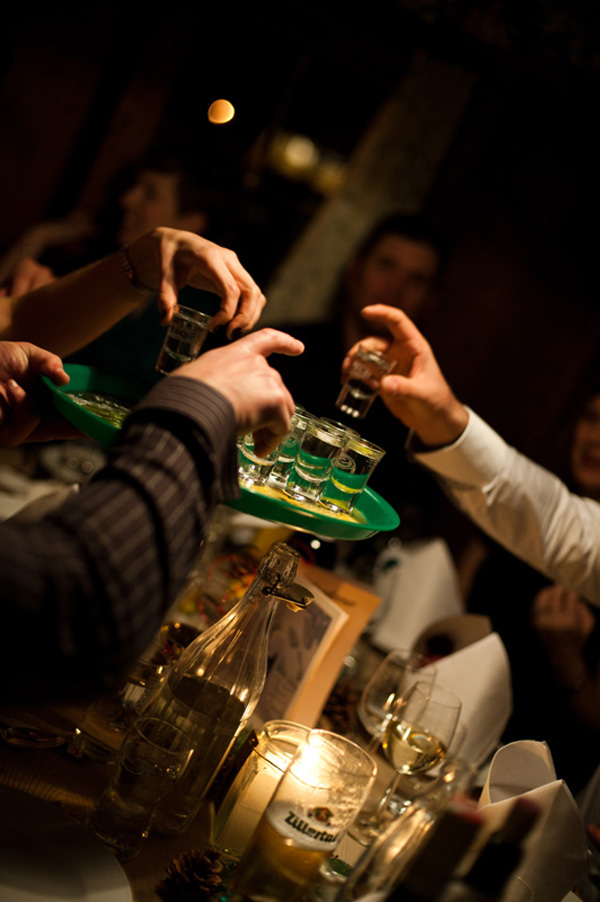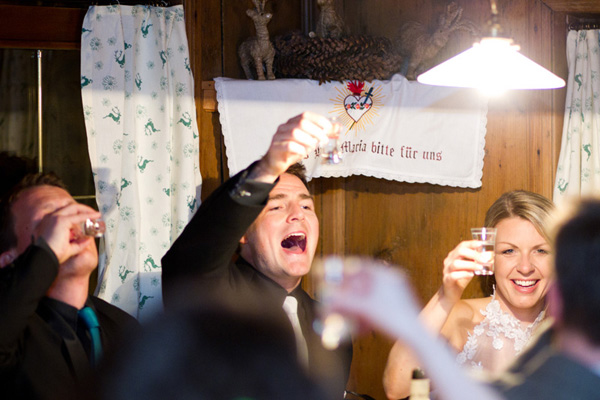 The Wedding Team:
Photography: Claire Morgan
Wedding Planning: Butterscotch Design
Ceremony Site: Outside a traditional Austrian hut in Mayrhofen
Reception Site: The White Lounge and Wirtshaus zum Griena
Invitations: Butterscotch Design
Live Music: Mag. Bahram Pietsch String Quartet
Brides Dress Design: Butterscotch Design
Brides Dress Making: Instiches
Rings: Jacobs
Thanks so much Caroline and Russell for sharing your gorgeous wedding with us, and thank you Claire for these stunning photos!