Romance, nostalgia and a vintage sensibility filled the air at the Seattle garden wedding of Gillian and PJ, and the beautiful images taken by photographer Sean Flanigan perfectly bring the couple's aesthetic to life!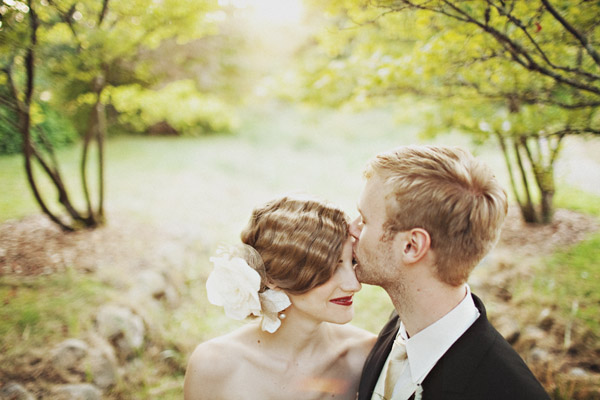 The Newlyweds – Gillian and PJ
Junebug: What were your most important goals in planning your wedding?
Gillian and PJ: We wanted a very vintage feel to everything, and we wanted to make sure everyone would have a great time celebrating with us.
Junebug: How would you describe your personal wedding style?
Gillian and PJ: Vintage, eclectic, and romantic.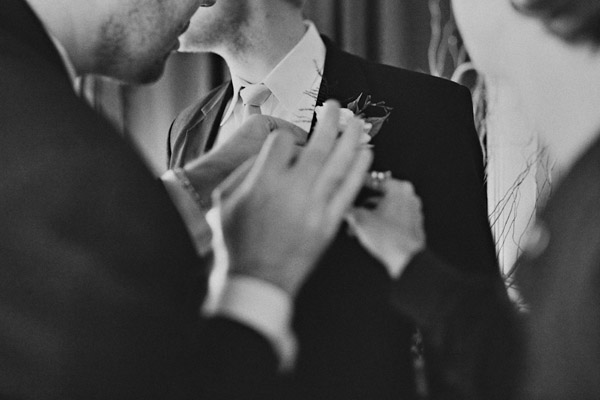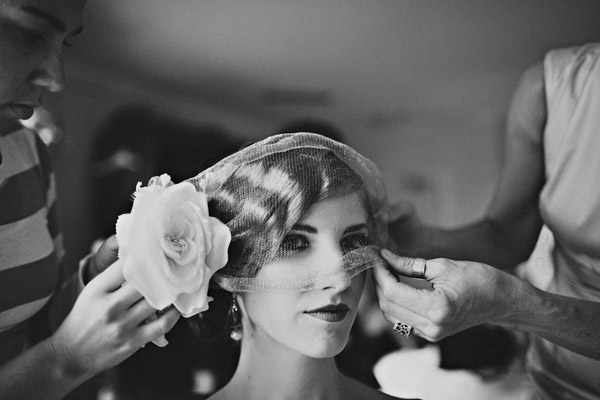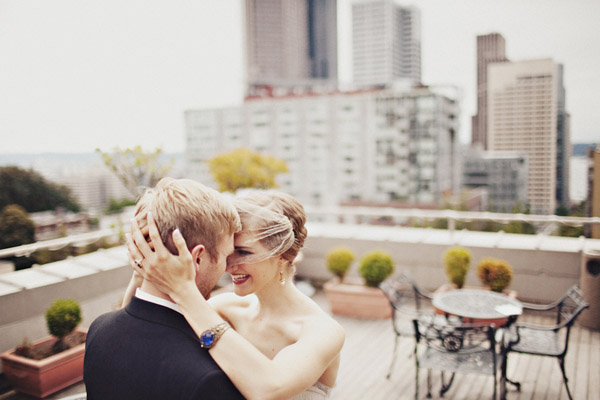 Junebug: Where did you hold your wedding and reception, and why?
Gillian and PJ: The wedding was at the University of Washington Botanic Gardens in the Goodfellow Grove. We chose it because it was a natural garden (not manicured or perfect) and you felt you were a million miles away from the city when really you were about 10 minutes from downtown Seattle. The reception was at Sodo Park by Herban Feast, which we chose because of the history of the building (it is an old renovated warehouse), and the local organic fare served by the caterers there, plus it is spectacular looking!!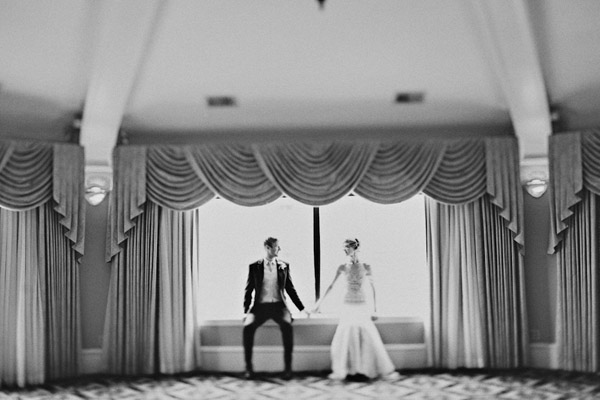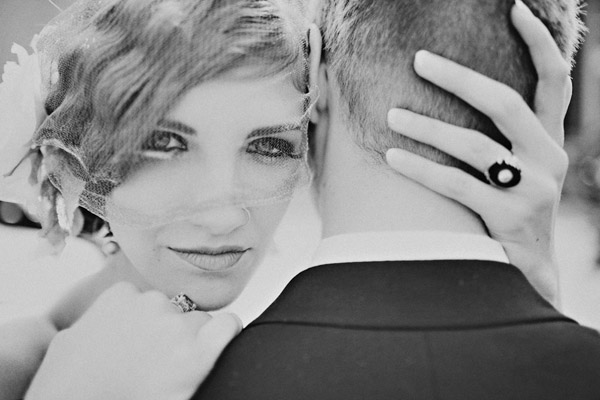 Junebug: Tell us what you remember looking back on your day.
Gillian and PJ: Our wedding was absolutely surreal, and went by in a flash! We both felt so loved and supported by our family and friends that day. One of my favorite aspects of the day was the door I walked through right before coming down the aisle. It was such a great way to quite literally step through into my new phase of life with my best friend.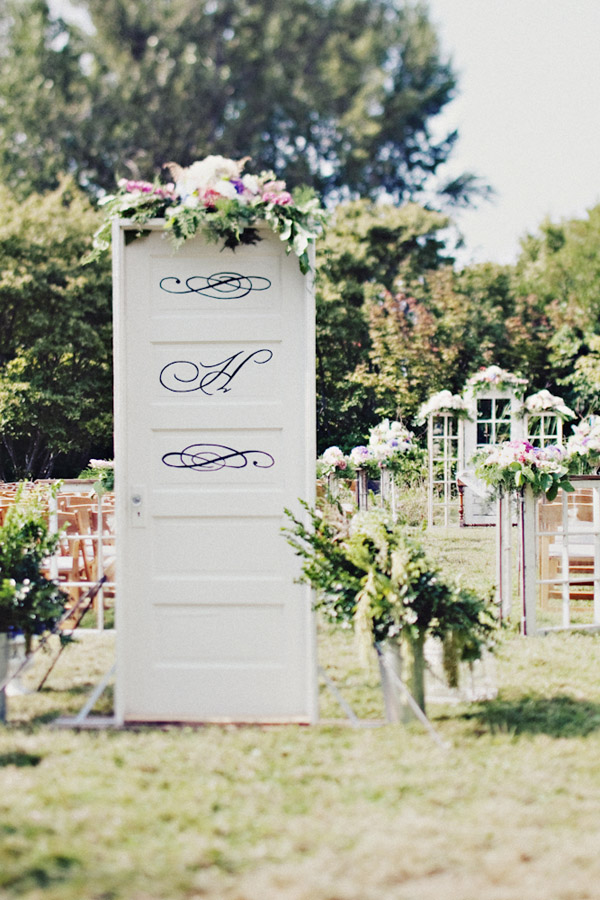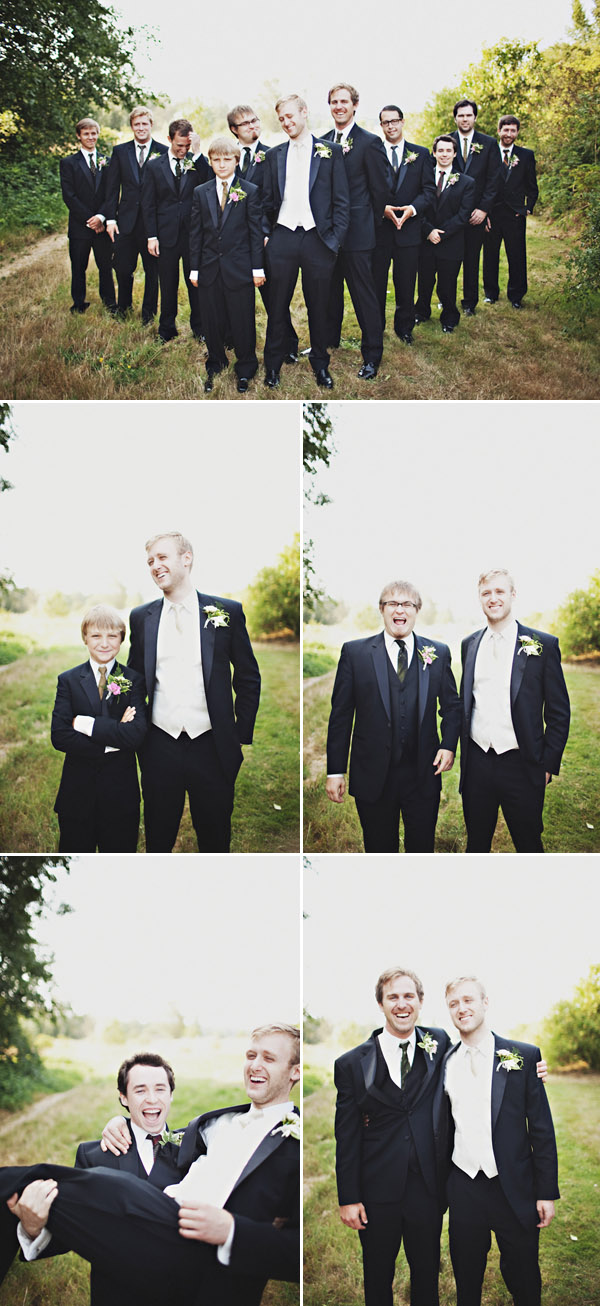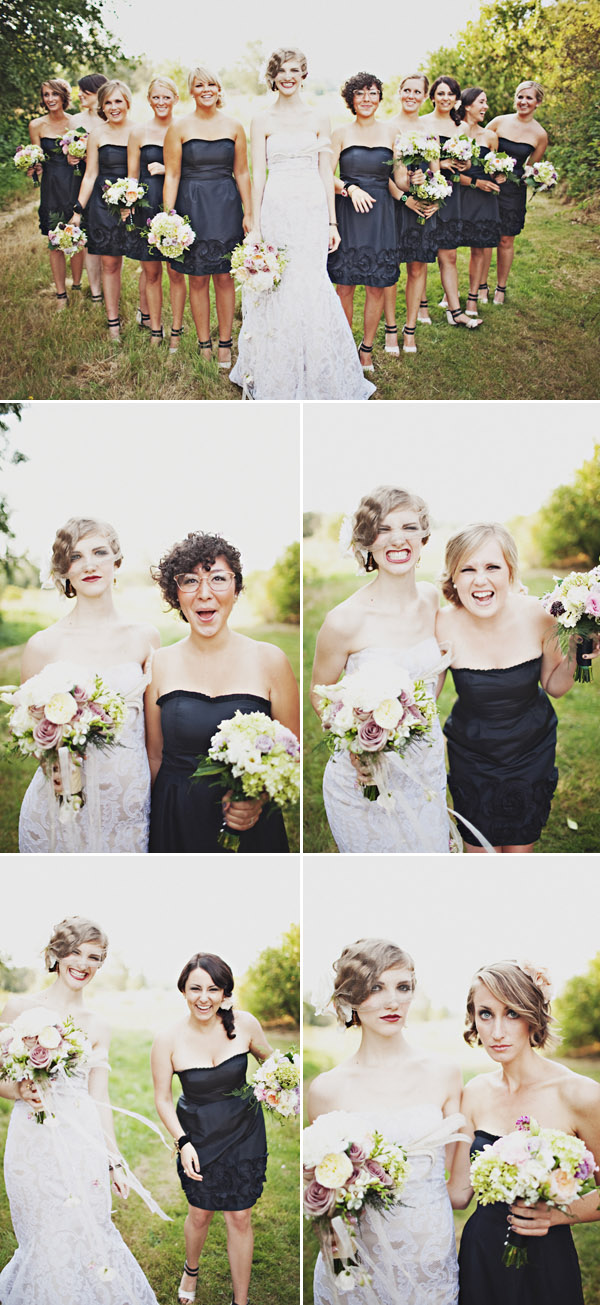 Junebug: What were you looking for in a photographer?
Gillian and PJ: We were looking for someone non-traditional, who would take more artistic shots, and give us a unique perspective on our special day.
Junebug: What specifically drew you to Sean Flanigan and his imagery?
Gillian and PJ: We LOVED Sean's work because of the artistic quality of it, his superb use of light, and the way he captured small moments so beautifully.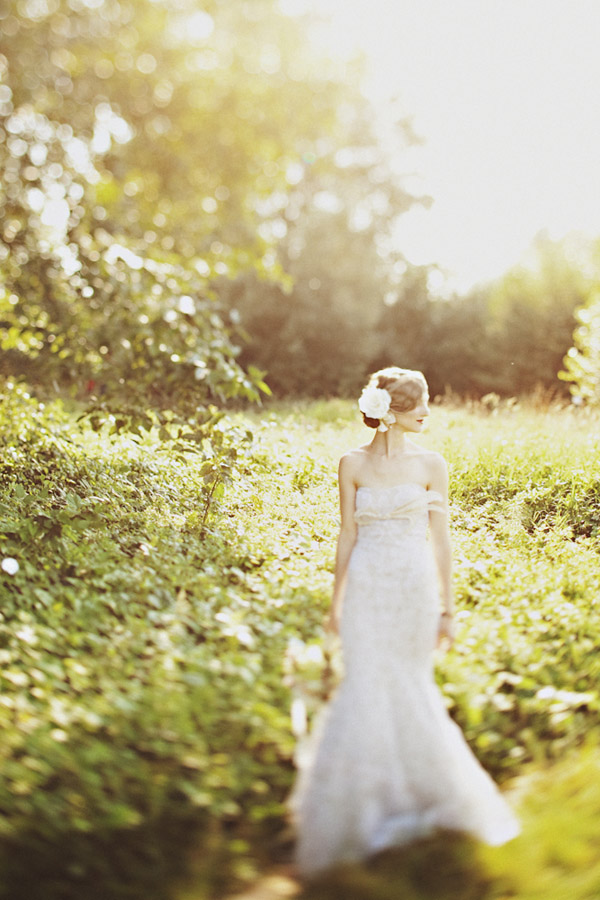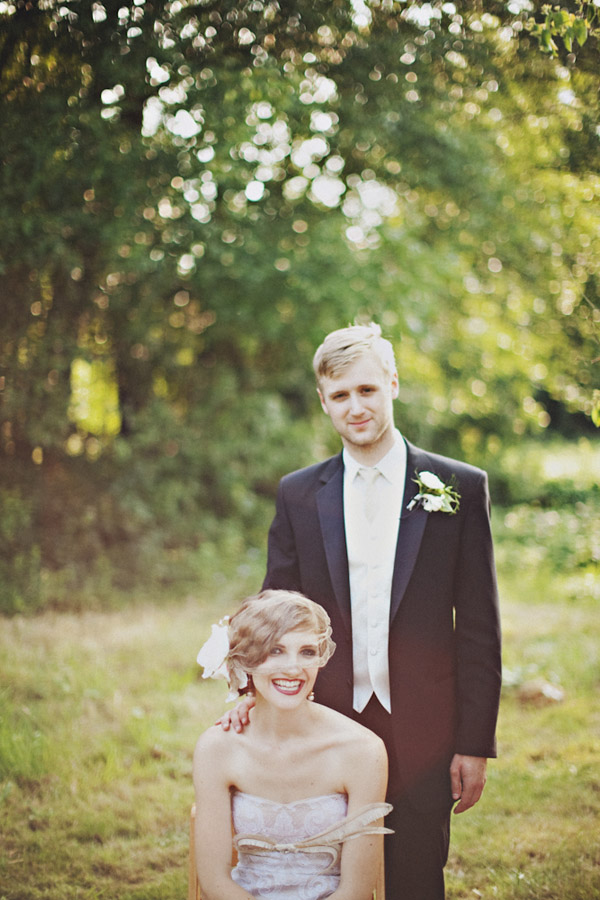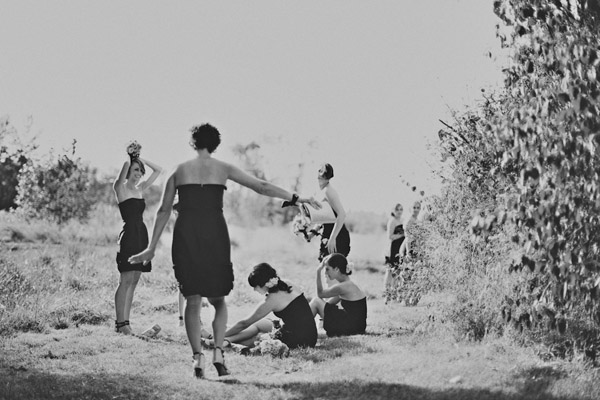 Junebug: What did you enjoy most about working with Sean?
Gillian and PJ: Sean was amazing to work with because he made us feel so at ease and seemed so excited to be a part of our day. Prior to the wedding, he also took the initiative to try and figure out what the wedding style was, if there was any particular pictures that we wanted, and just in general how best he could shoot it. He was AWESOME!! I would recommend him to anyone without hesitation.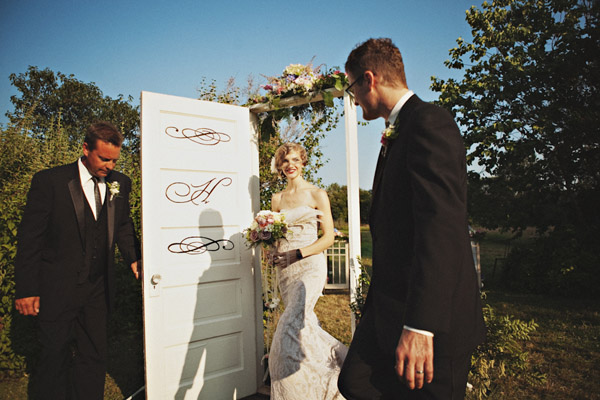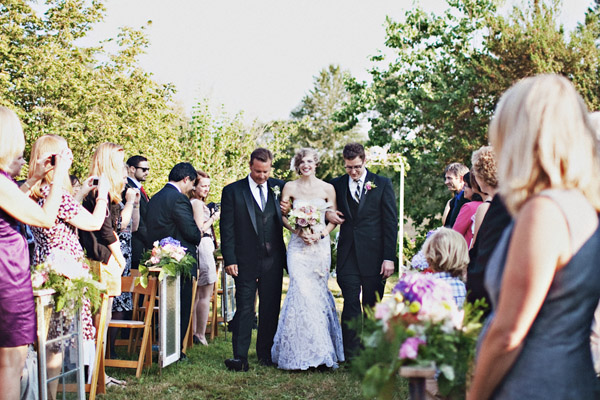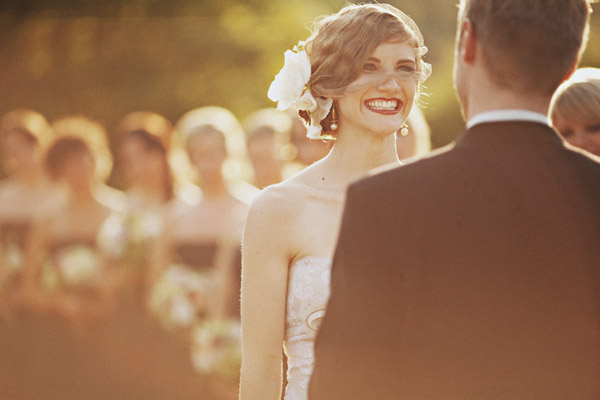 The Photographer – Sean Flanigan
Junebug: How did you approach this particular wedding and what did you most want to capture during shooting?
Sean: Like every other job, I go with the flow of the day and look for opportunities to make good frames. Gillian and PJ were a dream to photograph, their love for one another was so apparent and I just couldn't resist making portraits of them.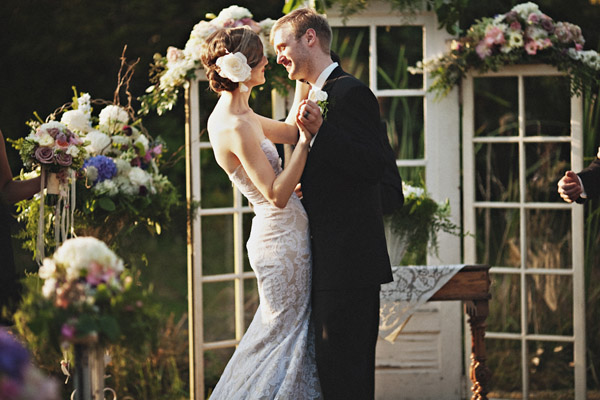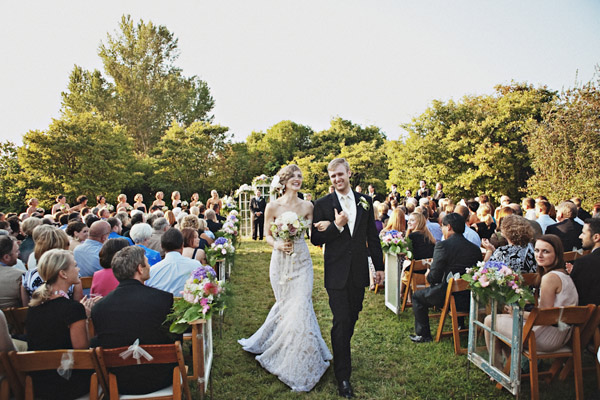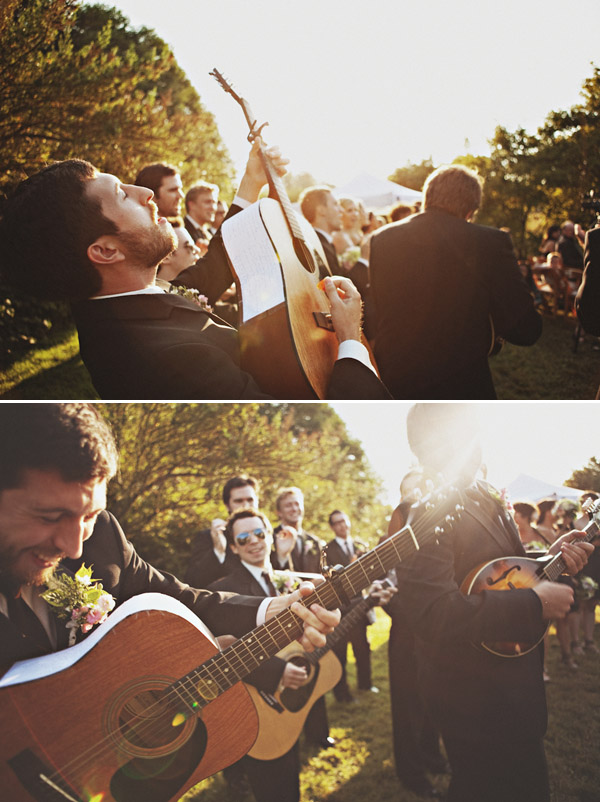 Junebug: What was the most fun part of this wedding for you to photograph?
Sean: During the processional their wedding party played and sang "Wake Up" by Arcade Fire. A beautiful love song.
Junebug: How did the locations available to you affect the type of images you shot and how you shot them?
Sean: It was outdoors and dry. My favorite situation.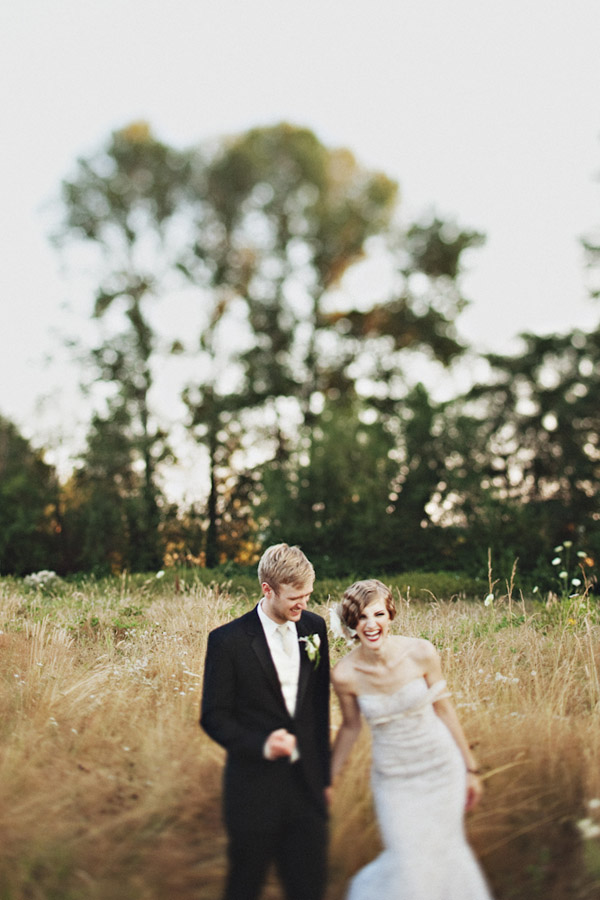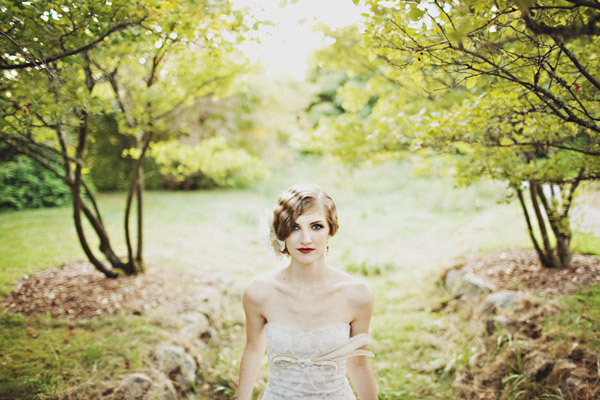 Junebug: Were there any special locations you were able to choose that made for really great images?
Sean: We had a lot of open space and we were really able to move around. More than anything, the light was great, especially post ceremony.
Junebug: What kind of equipment did you use while shooting this wedding?
Sean: 5d Mark 2 and my 35/1.4.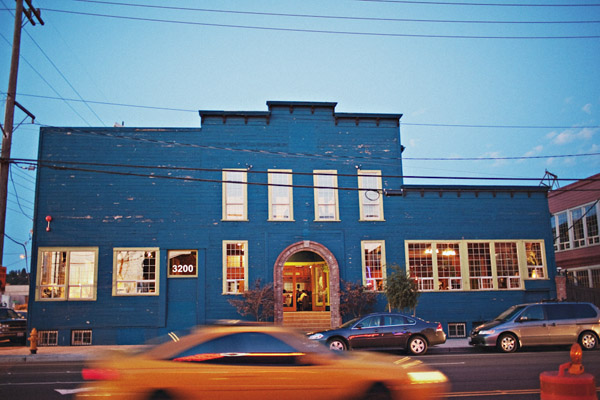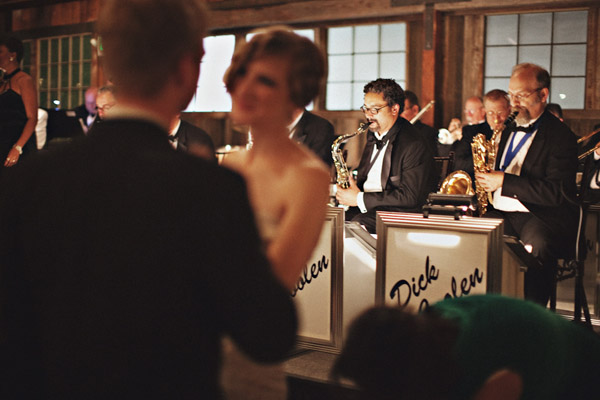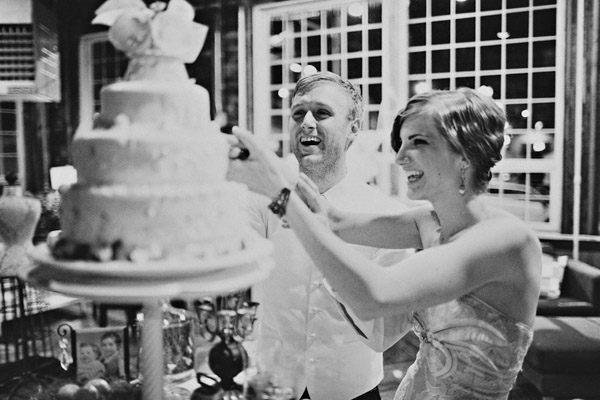 Thank you so much for sharing your wedding with us Gillian and PJ!
To learn about all of the wedding professionals who brought this wedding to life, be sure to visit our Real Wedding library!
To learn more about Sean Flanigan Photography be sure to visit his website and blog, and to find the perfect wedding photographer for your own wedding day no matter where you live, don't miss our World's Best Wedding Photographers Hotlist!