Meredith and Daniel's unique destination wedding in San Miguel, Mexico, in keeping with the local culture, was truly a communal affair! From their intimate Shaman ceremony at the beautiful Casa Schuck, to the tequila parade through the streets of San Miguel, Meredith and Daniel's wedding was an extraordinary experience for everyone involved including California based photographer, and long time lover of San Miguel, Brett Butterstein. Thanks so much for sharing Brett, we're so excited to show these stunning images!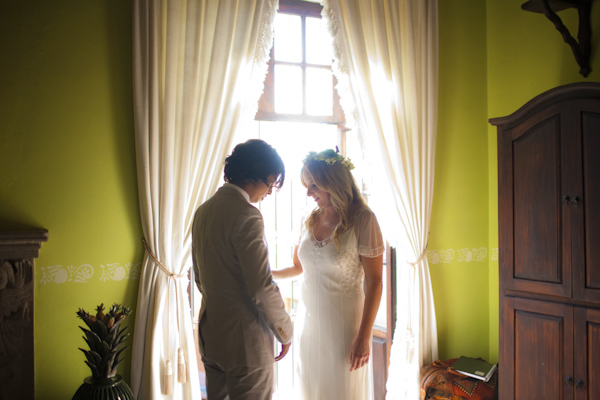 The Newlyweds: Meredith and Daniel
Junebug: What were your most important goals in planning your wedding?
Meredith and Daniel: To embody the spirit of San Miguel culture, music, and food in an intimate setting.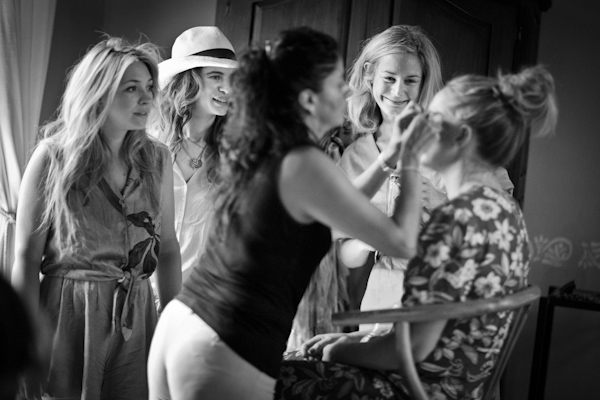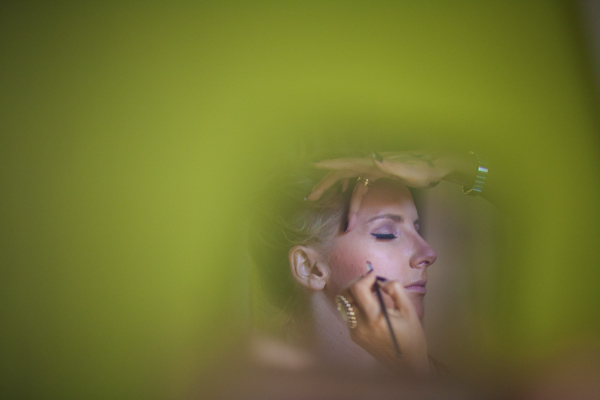 Junebug: How would you describe your personal wedding style?
Meredith and Daniel: Bohemian, organic.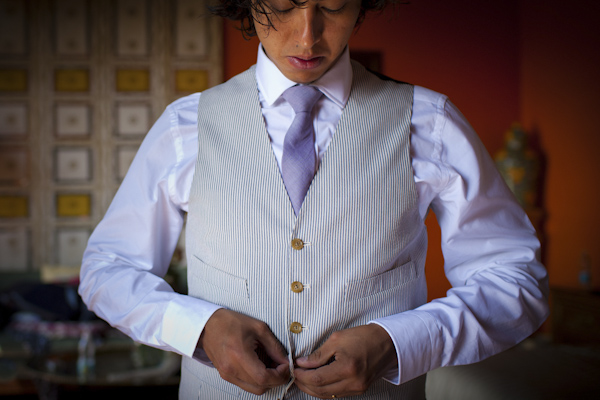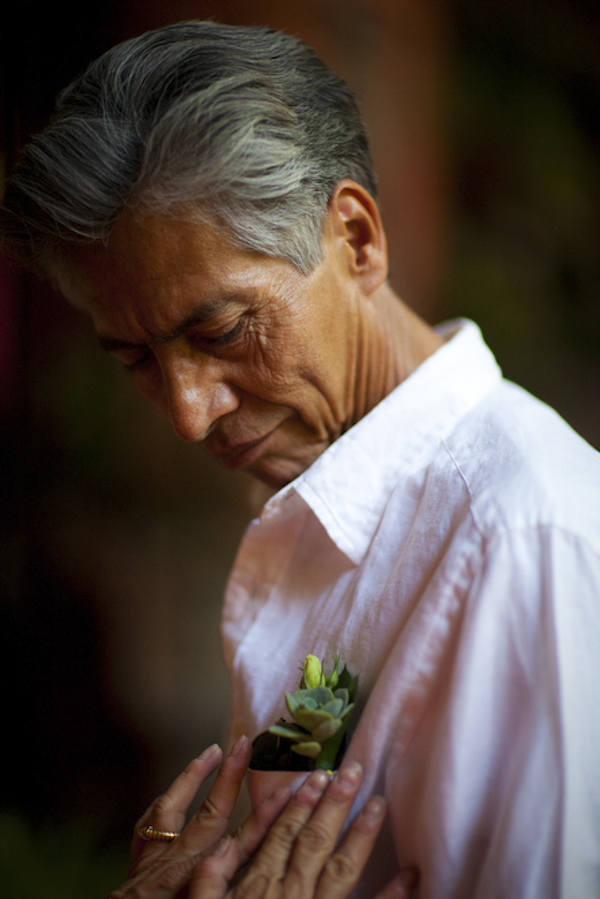 Junebug: Where did you hold your wedding and reception, and why?
Meredith and Daniel: We had the ceremony with the Shamans and the reception at Casa Schuck, a charming hotel in San Miguel. It was very important to me that all my friends could stay together (and with us) so we rented out the entire hotel. It really was like being in a Hacienda… we'd stay up all night together and then meet for breakfast in the morning. The owners and staff of the hotel were the coolest, most loving and warm people and they let us do whatever we wanted.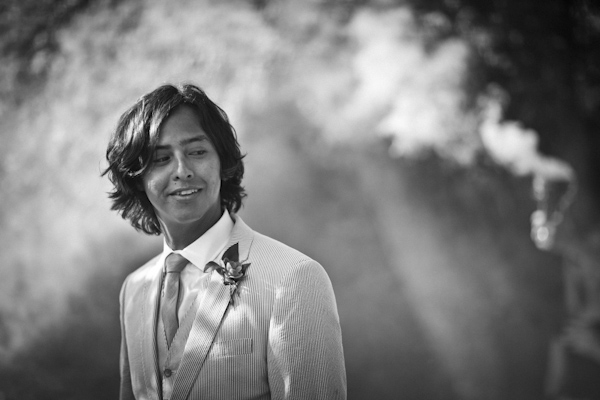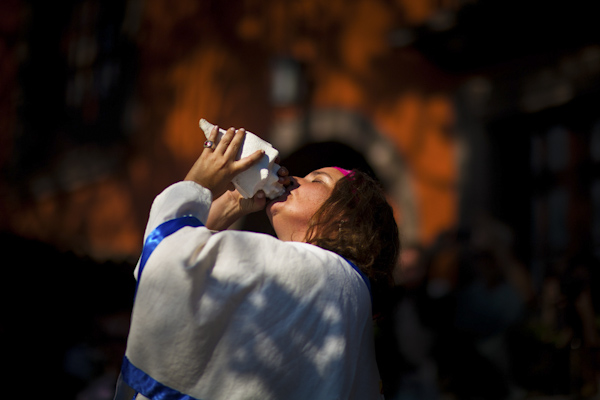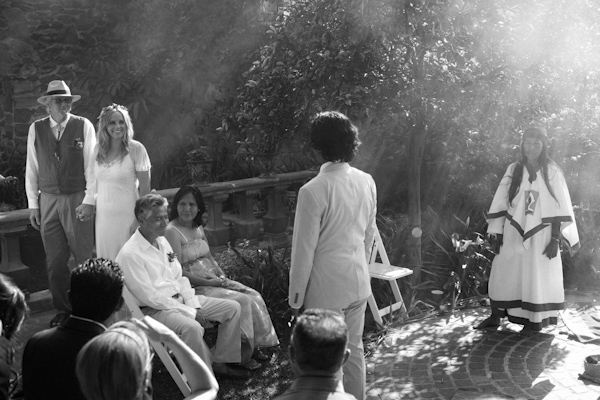 Junebug: What three adjectives describe your wedding best?
Meredith and Daniel: Mystical, Blissful, Tequila (I know that's not an adjective but it was a big part of the weekend)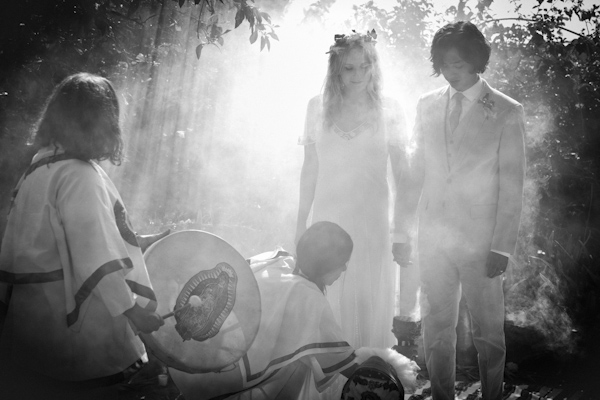 Junebug: Is there anything else you would like to share with us about your wedding, your love story or your lives?
Meredith and Daniel: The wedding procession was one of the craziest and most amazing moments I've had… We were greeted by a twelve piece Mariachi band, a Donkey, and personal ceramic shot glasses which were overflowing with Tequila through-out the parade. We began a slow decent through the streets of San Miguel and everyone in the town came out to the side walks to cheer us on. Because it was the weekend of Semena Santa (Easter) the town was packed and there were hundreds and hundreds of people saluting us. It was completely surreal. Oh and our bike gang of 20 ATV's taking the streets the day before the wedding was pretty awesome.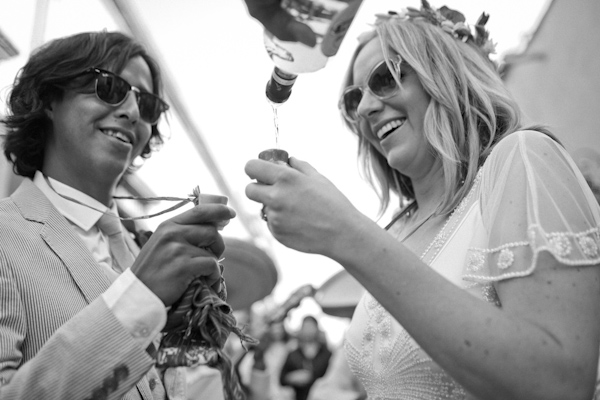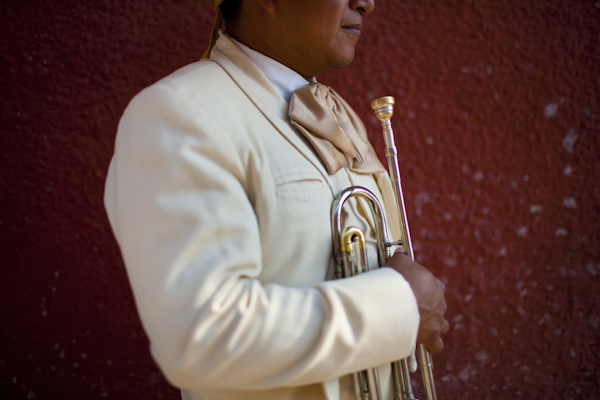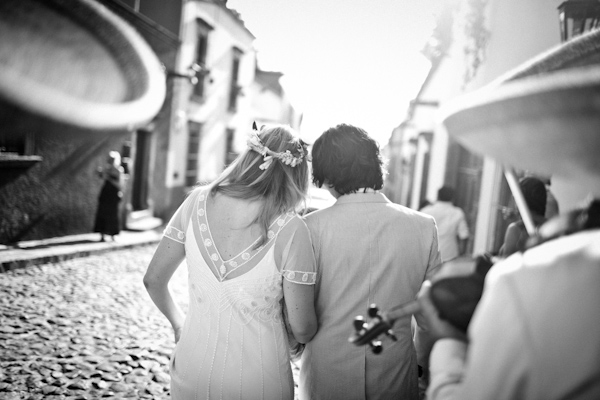 Junebug: What were you looking for in a photographer?
Meredith and Daniel: Someone who would understand our simplicity and organic aesthetic. I was very adamant about our photos not feeling staged or forced… I wanted someone who would blend in with my friends and family and capture the moments rather than trying to create them.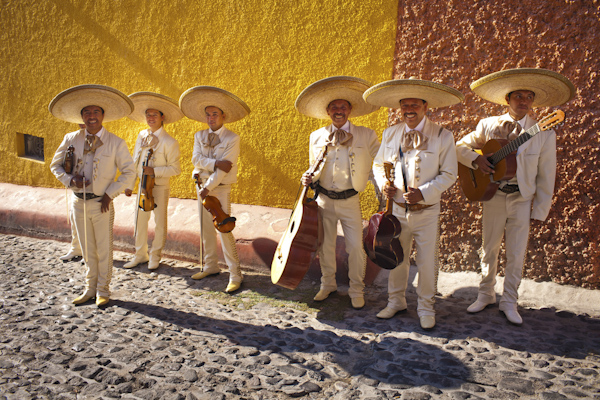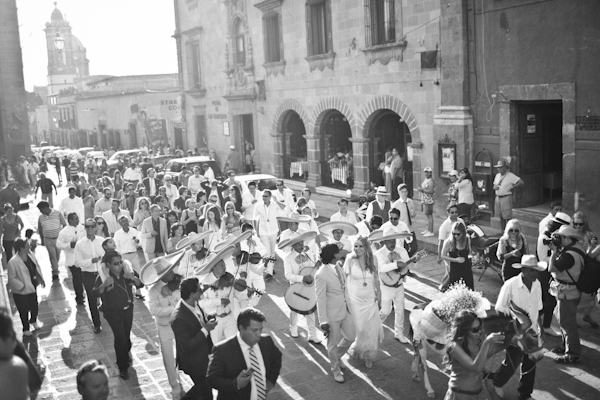 Junebug: What specifically drew you to Brett Butterstein and his imagery?
Meredith and Daniel: Brett's documentary style appealed to me. I could tell we were on par with our taste and love of light and settings.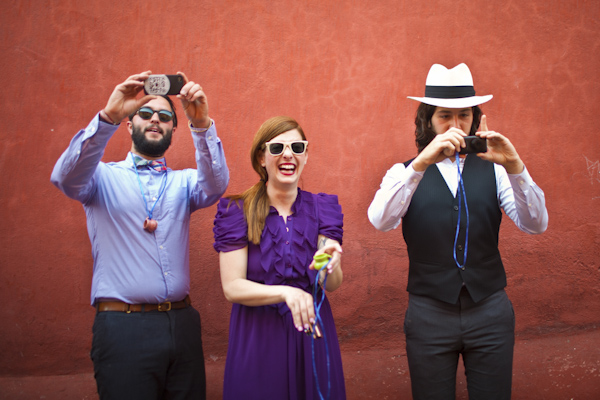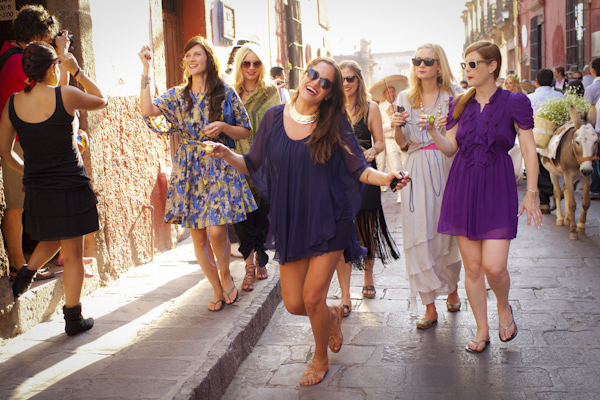 Junebug: What did you enjoy most about working with Brett?
Meredith and Daniel: He was incredibly thoughtful and humble. He managed to get amazing shots and half the time I never knew he was even there.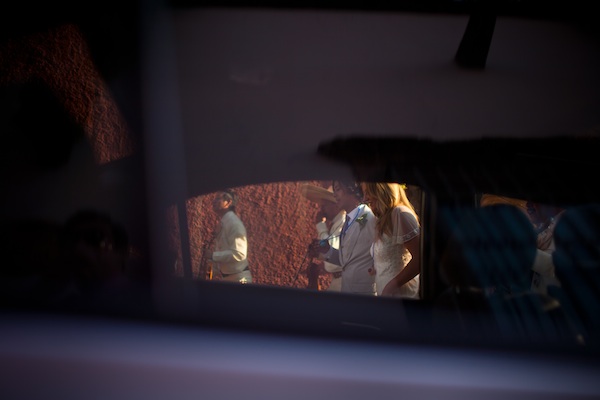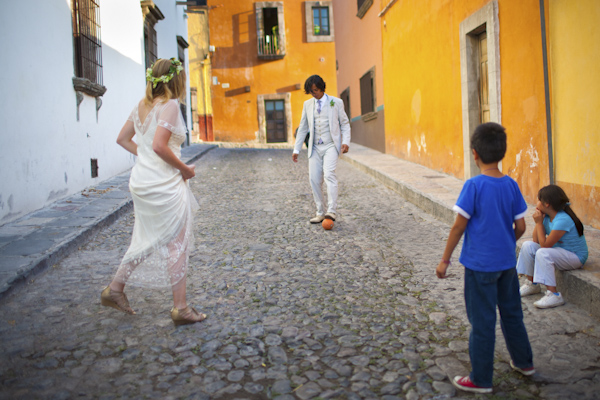 The Photographer: Brett Butterstein
Junebug: How did you approach this particular wedding and what did you most want to capture during shooting?
Brett: I approached it the same way I approach every event I shoot; I wanted to convey a sense of place and capture the story of the day through moments. San Miguel is a very dear place to me, so I really wanted to capture what I love about it – the color, architecture, people, vibe, light.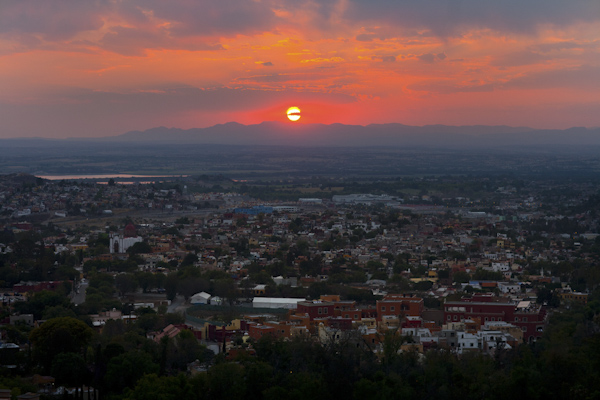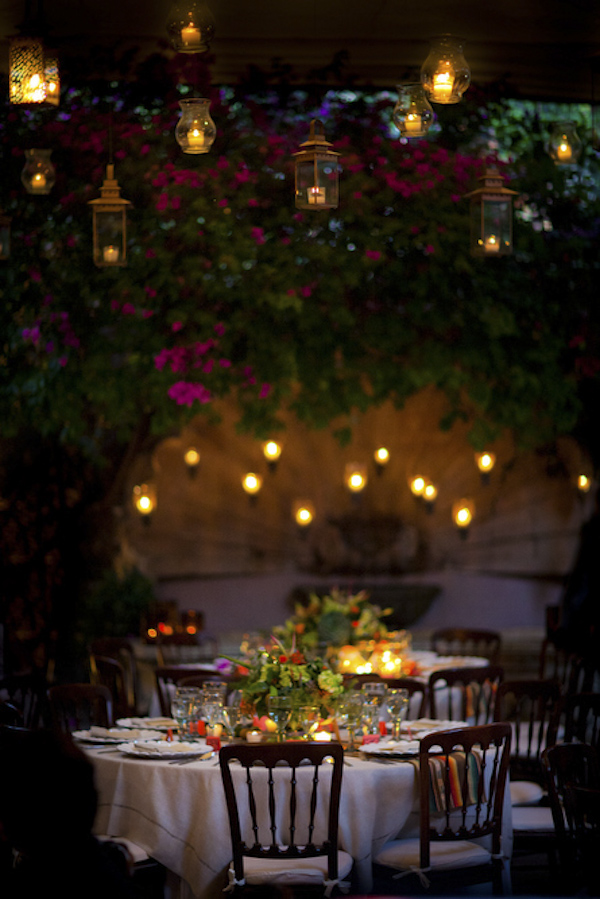 Junebug: Were there any special photographic requests from the couple that made this wedding especially exciting creatively or personally?
Brett: Meredith is a filmmaker and wasn't interested in any posed photos, so I was able to slip into documentary mode and stay there all day. What was extraordinary was their Shaman Ceremony. I have never seen or witnessed anything like it. It was both photogenic and emotional. I even cried myself when the Shaman spoke about how we're all children throughout our whole life.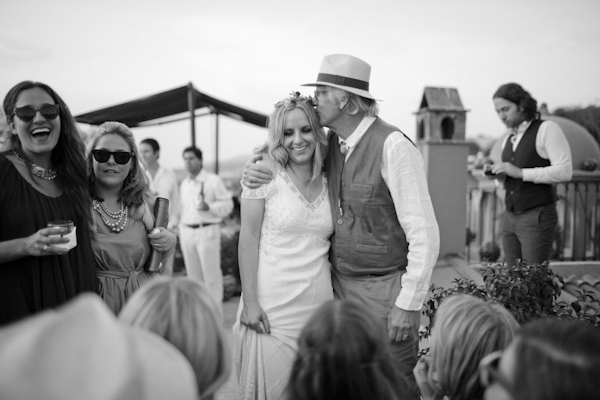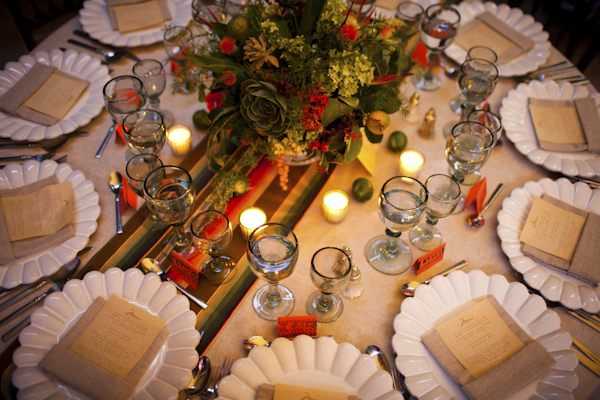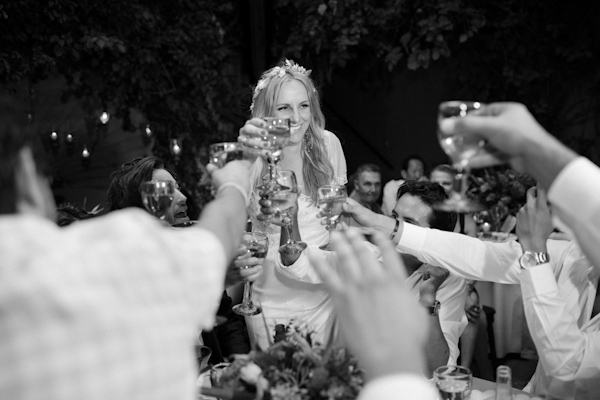 Junebug: What was the most fun part of this wedding for you to photograph?
Brett: Hands down the tequila parade around town. They drank around eight bottles as we walked through the heart of town as locals cheered them on. The light was amazing and the energy was unbeatable.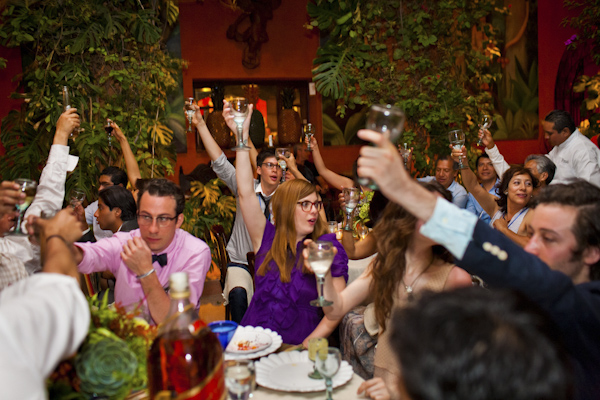 Junebug: How did the locations available to you affect the type of images you shot and how you shot them?
Brett: The house, Casa Schuck, where they had both their ceremony and reception is very close to the town plaza. It is also close to where the well-known Cathedral is, so I was able to shoot wide here and show how beautiful San Miguel is.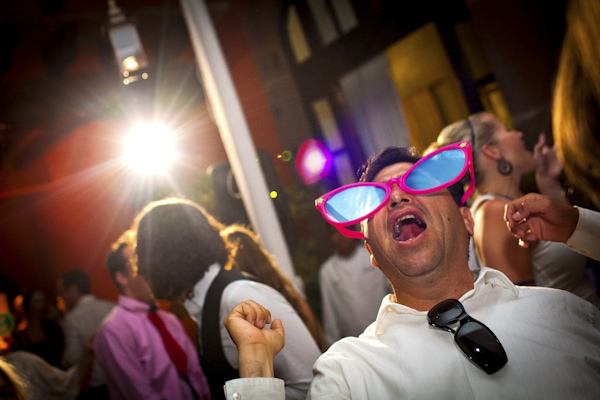 Junebug: Were there any special locations you were able to choose that made for really great images?
Brett: The rooftop patio at Casa Schuck was one of my secret spots, but you literally can't go wrong in this town. Guadalupe Alvarez of Penzi Weddings and Events is one of the best wedding planners I've ever worked with. She is a local who knows everyone and the knowledge of where the photogenic spots are. For example, Guadalupe was the one behind the tequila parade.
Junebug: What kind of equipment did you use while shooting this wedding?
Brett: Canon digital cameras and two prime lenses.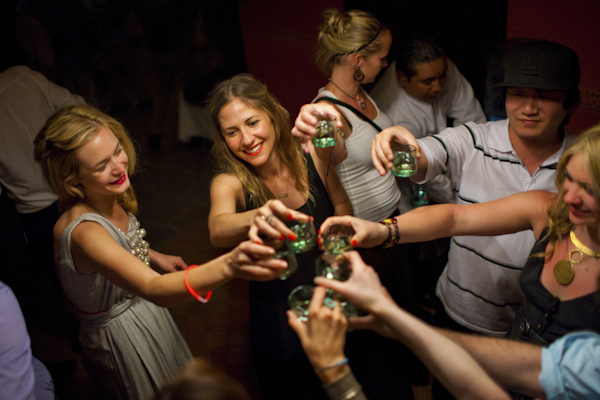 Thank you for sharing your wedding with us Meredith and Daniel, and thank you so much for the gorgeous images Brett!
To learn about all of the wedding professionals who brought this wedding to life, be sure to visit Meredith and Daniel's page in our Real Wedding Library!