Victoria and Bento's wedding was a blend of culture and tradition right from the start, as the couple planned their wedding in Costa Rica while living in Brazil. There are so many wonderful moments excellently captured by photographer Kathryn Krueger it'd be hard to pick a favorite, but I will say, definitely do not miss the couple's sweet first kiss (it takes place in their get-away car after the ceremony due to Basilica rules) and the best Samba dancing I have ever seen! Enjoy!
The Couple: Victoria and Bento
The Wedding: 7.16.11 – La Casona del Cafetal, Cartago, Costa Rica
The Photographer: Kathryn Krueger
Junebug: What three adjectives best describe your wedding?
Victoria and Bento: Joyful, beautiful, spiritual.
Junebug: What inspired your personal wedding style, and how did you incorporate your style and personalities into your big day?
Victoria and Bento: We both treasure the combination of the traditional with the modern, thus, for the ceremony we kept it very classic and formal and for the reception we wanted to have very elegant and cozy decorations combined with hit music and a touch of Costa Rica's traditional dances and tasty food along with Brazil's samba dances and unique way of living the moment to its fullest.
Junebug: Looking back, what are the moments, decisions or memories that you love the most about your wedding?
Victoria and Bento: Being in Brazil at the time and planning to celebrate our wedding in Costa Rica was a huge challenge for us. However, we were lucky enough to have worked with very talented professionals who worked along with us to create the happiest day of our lives. One of the high point of our wedding was the ceremony. Priest Randall was so inspiring and touching, he was able to transmit the true meaning of love. Victoria also loved having both of her parents with her on the ride from the hotel to the church. They also walked her in to the altar, which meant a lot to her. Bento's grandparents flew all the way from Brazil to Costa Rica and they were our ring bearers. Due to their age it was difficult for them to walk to the altar, however, they did it with their heads up, full of pride and happiness. That was so touching to see! Also, after the ceremony we were specially blessed in front of our Lady of the Angels' image. Another heart warming memory is when we left the church and got our first moments as husband and wife. We looked into each other's eyes and finally had our first kiss! (Bento wasn't able to kiss the bride in the church due to strict Basilica rules). When we arrived to the reception venue we were stunned to see the excellent taste in all the decor. The whole environment exhaled romanticism and elegance! It was wonderful to have all of our loved ones with us, being testimonies of our love.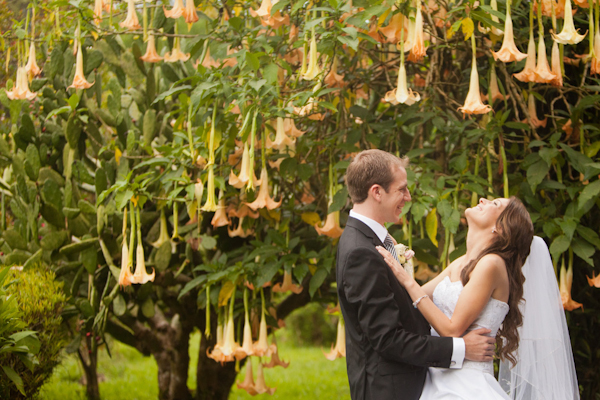 Junebug: What specifically drew you to Kathryn Krueger and her imagery?
Victoria and Bento: Victoria has always appreciated fine photography so she knew exactly what she wanted for our special day. We were looking for a photographer with a photojournalistic style. Ben Chrisman introduced us to Kathryn Krueger and it was love at first sight as soon as we saw the fantastic pictures taken by this talent professional and very sweet person. We absolutely loved the way she was able to capture every special moment, always in a romantic, sweet, and elegant way.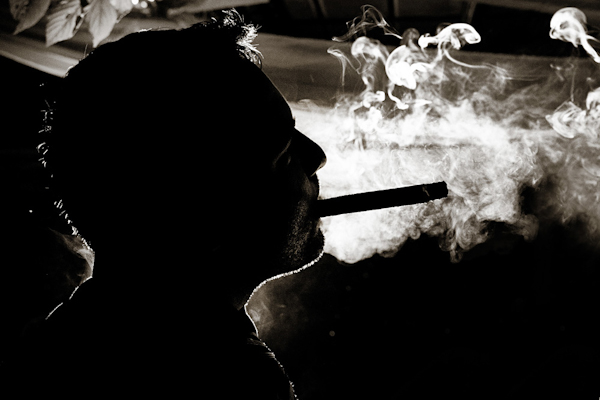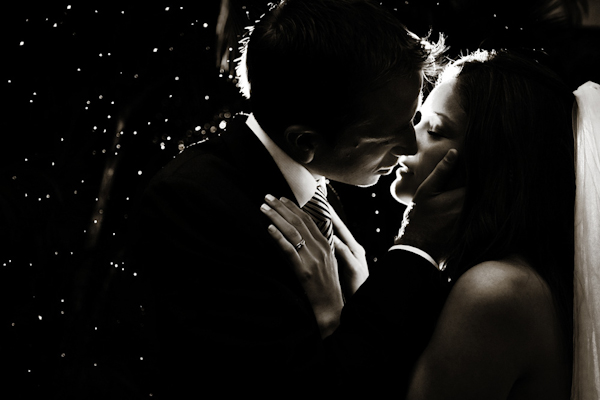 The Wedding Team:
Photographer: Kathryn Krueger
Event Planner: Wedding Factory
Ceremony Venue: Basílica de Nuestra Señora de los Angeles
Reception Venue: La Casona del Cafetal
Videographer/Film Maker: Jonathan Yonkers
Officiant: Father Randall Zamora
Invitation Designer: Maricarmen Coró of Stylos Gráficos
Catering: La Casona del Cafetal
Florist: Wedding Factory, Carlos Leiva
Wedding Dress: Oleg Cassini
Groom apparel and accessories: Calvin Klein
Hair and make-up: Reflejos Studio
DJ: Charlie Stevens
Rings: Tiffany and Co.