Rosannette and Arturo's wedding was romantic and elegant from beginning to end. From stunning portraits shot at Rosannette's family home, a traditional ceremony at the gorgeous Jesus Tercera Orden church and an outdoor reception under the twinkling stars at the Yucatan Country Club; everything and everyone was glowing! The couple said they didn't consider anyone but Elizabeth Medina to photograph their magical day and once you see the photos, I think you'll understand why!
The Newlyweds: Rosannette and Arturo
Junebug: What were your most important goals in planning your wedding?
Rosannette and Arturo: The most important thing to us as a couple was to reflect a warm atmosphere so all of our guests could enjoy our special day with us. Everything comes down to us being truly in love. Every day is a new page to our love story.
Junebug: How would you describe your personal wedding style?
Rosannette and Arturo: Classic, elegant and different.
Junebug: Where did you hold your wedding and reception, and why?
Rosannette and Arturo: Our wedding was held at the church where my parents, grandparents and sisters were married. It is a very old church that is filled with charm, my favorite in the area. The reception was held at the Yucatan Country Club in a private garden which transformed for the wedding. There is a view of a small lake and since the reception was held outdoors, we all had the best view of a gorgeous sky full of stars.
Junebug: What three adjectives describe your wedding best?
Rosannette and Arturo: Warm, different and very romantic.
Junebug: What were you looking for in a photographer?
Rosannette and Arturo: Someone professional that would not only photograph the day's events but also how the day made us feel. We wanted someone who would capture our excitement and joy on the most important day of our lives.
Junebug: What specifically drew you to Elizabeth Medina and her imagery?
Rosannette and Arturo: Elizabeth is simply the best there is, both in work and quality of person. I didn't consider anyone else but her to photograph our wedding.
Junebug: What did you enjoy most about working with Elizabeth?
Rosannette and Arturo: We most enjoyed her joyfulness, professionalism, love of photography and of course her excellent work. I was impressed by her imagination and how she enjoyed every moment, every picture, and every feeling along with us. The best part is that you can really appreciate all those feelings and moments by looking at the pictures. In my opinion, choosing your photographer is the biggest decision in planning your wedding. You really want the excitement felt throughout the wedding day to be visible in the photos so you can really remember what you were feeling in all those magic moments.
The Photographer: Elizabeth Medina Photography
Junebug: How did you approach this particular wedding and what did you most want to capture during shooting?
Elizabeth Medina: The bride and groom were very both very excited and joyful all through the day, so it was very important to me that the photographs reflected the emotions that they were experiencing. We also have a special spot in our hearts for bridal portraits. It was wonderful to work with a bride who allowed time for this in the schedule and it was our goal that these truly captured the bride's beauty and natural elegance, and be of magazine quality.
Junebug: Were there any special photographic requests from the couple that made this wedding especially exciting creatively or personally?
Elizabeth: The bride and groom requested that the couple photographs be taken at the brides family home prior to the ceremony. It was very interesting to be able to use the familys living space creatively to add context to the images, especially since the bride and groom are very family oriented. Taking the bride and groom photos as well as the family and wedding partys photographs prior to the ceremony made things very convenient as everyone was able to get right down to the business of joining the reception fun immediately following the wedding ceremony!
Junebug: What was the most fun part of this wedding for you to photograph?
Elizabeth: It is wonderful to photograph a couple who are relaxed and open and having a great time together. Rosannette and Arturo are both very family and friend oriented and it was wonderful to photograph them enjoying every minute of the day with their families and guests. The first dance under the night sky was especially lovely!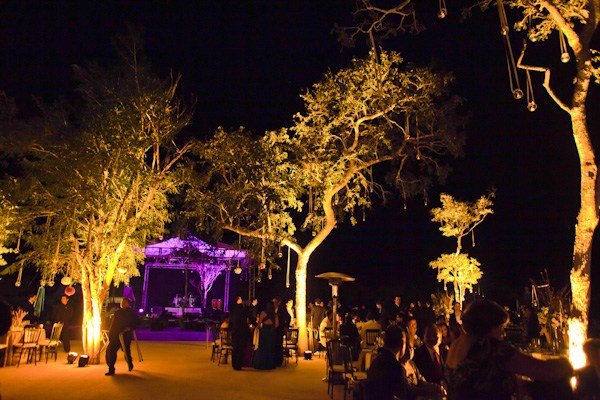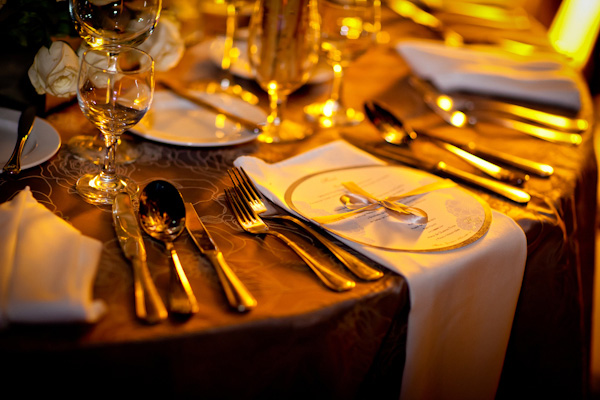 Junebug: How did the locations available to you affect the type of images you shot and how you shot them? Were there any special locations you were able to choose that made for really great images?
Elizabeth: Because the bride and groom photos were taken in a relatively limited space at home it was very important to work the available locations in a creative way to add variety and drama to the images and of course to show the beautiful couple in their best light. Many of the bride and groom photos that fellow photographer Lauren and I captured prior to the ceremony were taken in one location, but really I think you would never know it. We loved seeing that due to the variety of camera angles, lens choices and compositions we used, the images are varied and interesting.
The Catholic ceremony was held in a beautiful colonial church, dating to 1618 – Iglesia de la Tercera Orden. The very large scale of the church and the positioning typical of a Catholic mass can be challenging for photography. Our goal was to portray both the majesty of the location as well as the intimacy and emotion of the participants.
The reception was held in an outdoor setting at the Yucatan Country Club. The couple preferred a very natural setting and rather than using one of the locations more typical wedding areas, chose an open but wooded outdoor area that had not previously been used for events. The reception began after sunset with guests arriving by a footpath lit by candles suspended from the trees. In general the lighting was subtle and used to highlight the surrounding nature, the beautiful night sky, an adjoining cenote water feature and of course, the lovely tables and wedding details. I think that the romantic lighting and natural setting added a great deal of charm to the reception images and I was very careful to light the photographs in a way that would preserve this effect.
Junebug: What kind of equipment did you use while shooting this wedding?
Elizabeth: Nothing too unusual! Canon digital camera equipment and a variety of tried and true Canon lenses and speed lights.
Thank you Rosannette and Arturo for sharing your wedding and story with us, and thank you Elizabeth for the gorgeous photos!
To learn about all of the wedding professionals who contributed to this wedding day please visit Rosannette and Arturo's page in our Real Weddings Library.