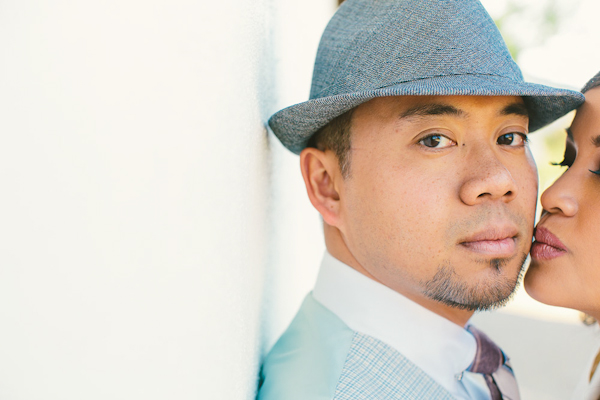 The Couple: Lana and Keith
The Photographers: Callaway Gable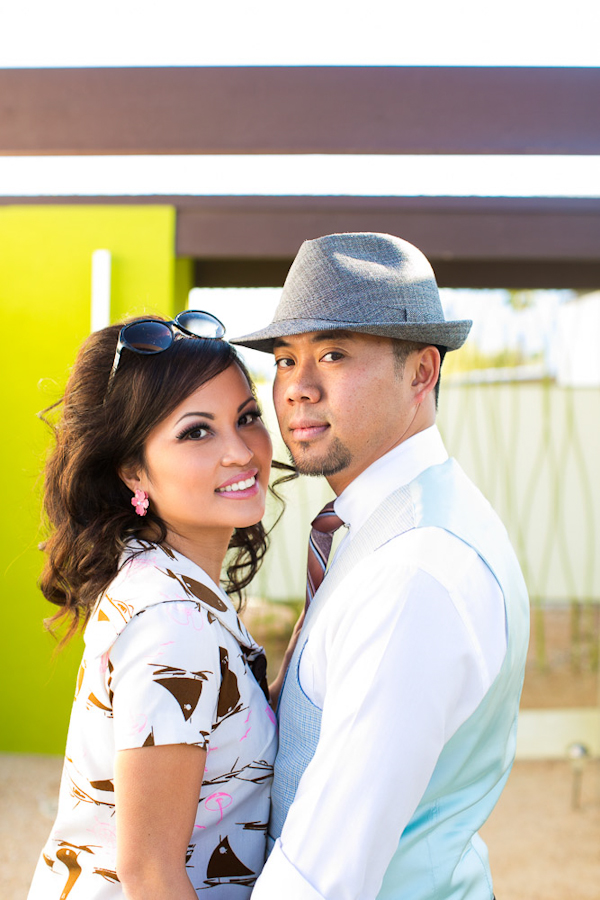 Junebug: What specifically drew you to Callaway Gable for your engagement photo session?
Keith: We were drawn to Callaway Gable's thematic style that is very dramatic. We have seen lots of engagement and wedding photos and Callaway's definitely stood out. Their portfolio is so diverse and we knew that they would do a fantastic job of bringing our vision to life.
When Lana called and spoke to Allie during the process of interviewing photographers, she learned that one of their daughter's name is Aberdeen, which is a name that Lana already picked out for our future daughter. Lana knew at that moment that Callaway Gable would be our photographers.
Junebug: Where did you choose to have your engagement photos taken, and why?
Keith and Lana: We chose to have our engagement session photos taken in Palm Springs for numerous reasons. We went on our first mini vacation to Palm Springs when we first started dating years ago. We took my vintage BMW out there for the weekend and had a great time. We continued to go back each year for the Indian Wells tennis tournament and last year, we rented a mid-century modern home for our stay. We love the mid-century modern era and wanted to incorporate that into our photos. We chose Palm Springs because there are lots of mid-century modern rental homes to choose from, which we did. We also wanted to have the desert background for our modern part of the shoot. We had this vision of the desert: with the sand and windmills in the background and Lana's dad's Porsche as well – it turned out even better than we expected.
<
Thank you to Keith and Lana and Callaway Gable for sharing this fun shoot with us. We can't wait to see photos from the wedding!