Australia has a vibrant and creative wedding community, and we're proud to work with a number of outstanding Australian wedding photographers including Yervant, Jerry Ghionis, Natasha Du Preez and Marcus Bell. We're so saddened, as we know many of you are, to hear about the recent flooding that has affected so many in Queensland and the category five Cyclone Yasi that hit land just hours ago. Already many have lost their lives and many more have lost their homes.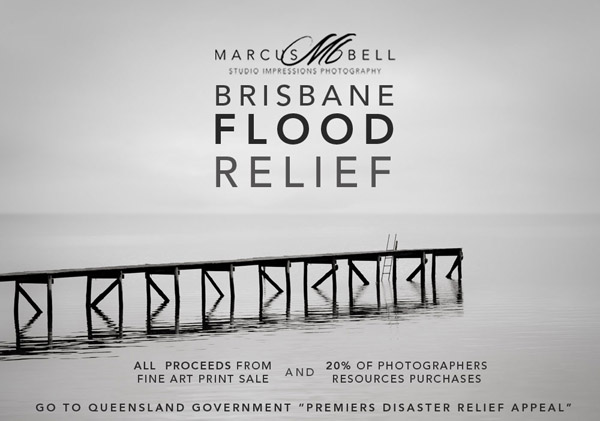 As a resident of Brisbane, Queensland, Junebug member Marcus Bell of Studio Impressions is raising money to help flood victims and we wanted to help him spread the word here today, as well as open up the comment section of this post to learn about additional fundraising opportunities and ways interested people can get involved. Feel free to chime in if you have information to share!
Marcus is placing 10 signed award winning Artist Proof prints up for sale and all proceeds will be going to the Queensland Government's Flood Disaster Relief Fund. Each unframed 24 inch print is printed to the highest quality on 300GSM archival cotton paper and is for sale for $950 (plus postage), which represents a savings of between 50-75% off the normal edition print price.
Here are 4 of the 10 prints available…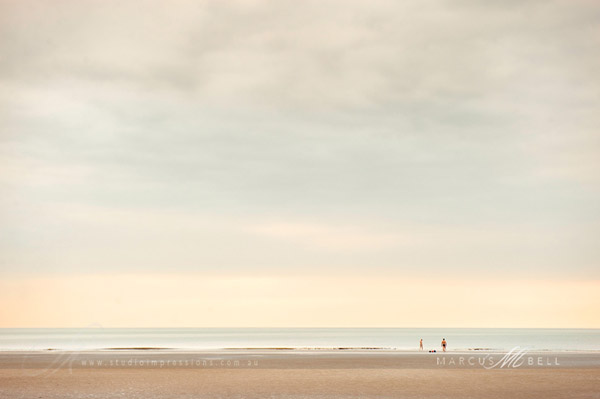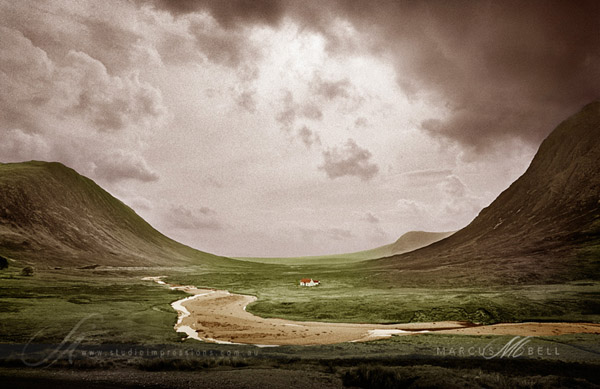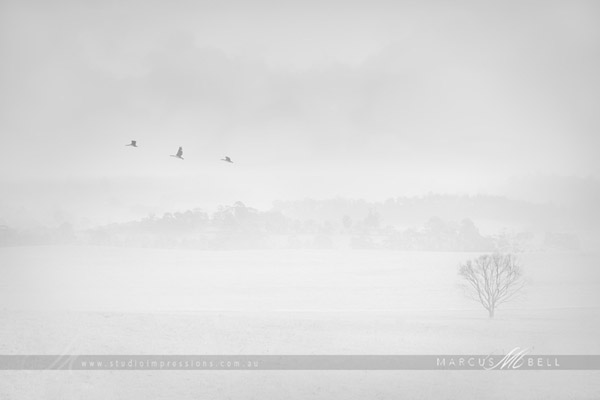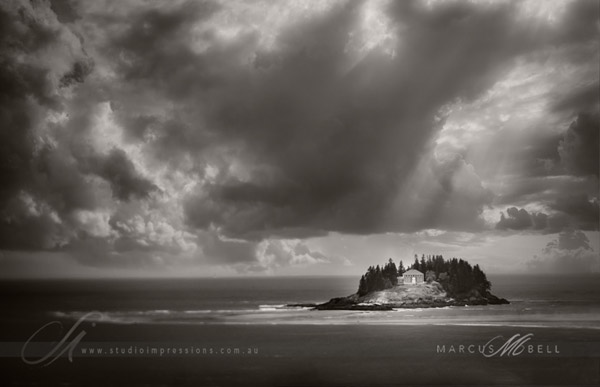 In addition 20% of ALL of Marcus Bell Photographer Resources products sold during January and February will be donated to the fund. This includes the 5 new Instant Effect Presets products recently released after a year in development.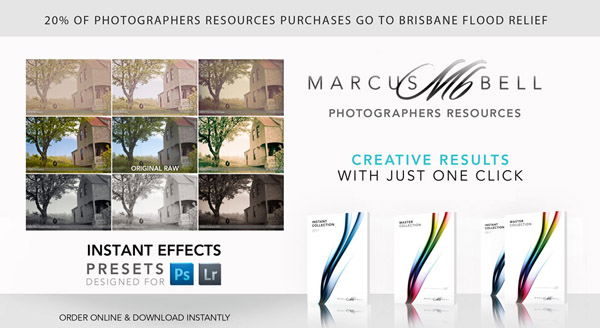 To learn more about the floods and for details on how you can help by purchasing one of Marcus' prints or products, please visit Marcus Bell's Blog, and to donate directly visit the Queenslands Flood Disaster Relief Fund here. Our best wishes go out to all of you whose lives have been affected directly or indirectly by these events!