Admired and respected by top wedding photographers, professionals, and couples who care deeply about their wedding photography, Camille and Chadwick Bensler of Jonetsu Photography create stunning stand-alone images full of beauty and emotion. Just check out their work below and learn a little more about them. You'll see why they are so highly sought-after in Canada and around the world, and why we're so honored to promote their work in our World's Best Wedding Photographers Hotlist.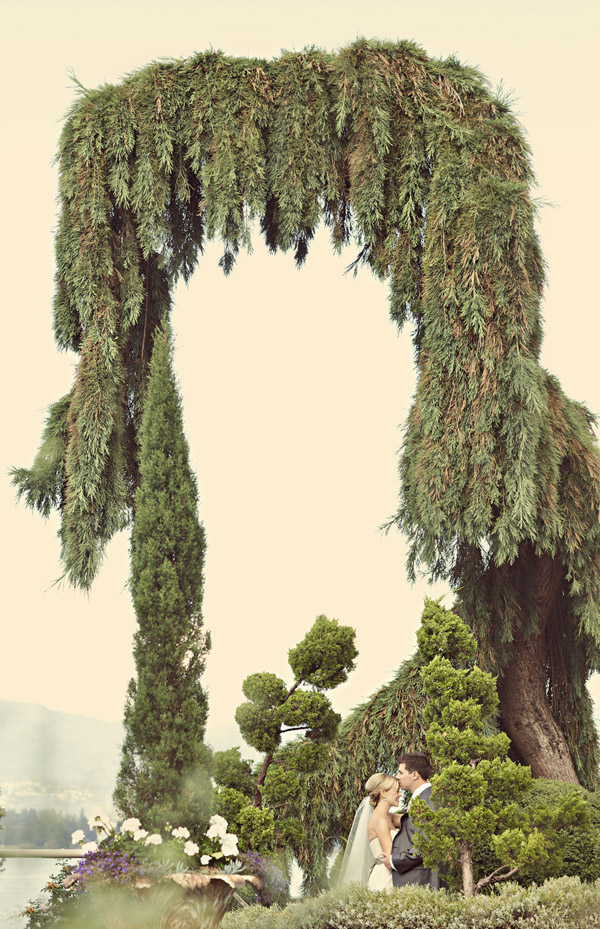 Junebug: How did you get into wedding photography?
Camille: I was approached by a family (who had spotted my high-school art photos in the mall) to photograph their daughter's wedding. I was 18. I had never shot a wedding before, and I was more than a little scared, but I've always been one for adventure. I loved the emotions and beauty that surrounded that wedding and it opened my eyes to wedding photography as an art. Throughout my time at university, and during my travels and many fun jobs, I photographed weddings and portraits on the side, and then I officially started Jonetsu Photography (Jonetsu means "love fever" in Japanese) in 2000.
Chadwick: I met Camille. Anybody who is married can vouch for the fact that meeting the person you'll spend the rest of your life with is a life-altering experience. It certainly was the case for me. Our paths crossed at a Film/TV lighting rental house (I was pursuing a career in that industry) and I quickly started assisting Camille, on her wedding commissions. Seeing my new partner in her element (working so naturally with fantastic people) and the captivating imagery that resulted, got me hooked.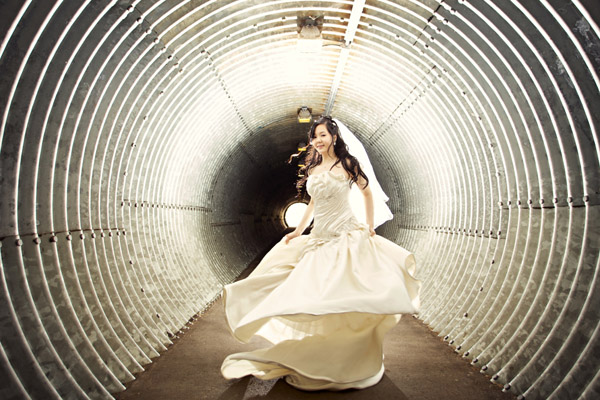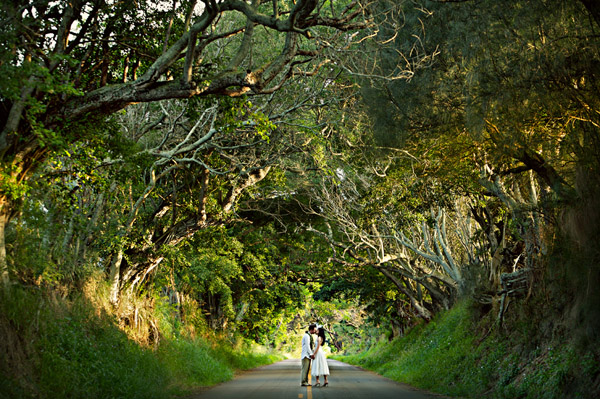 Junebug: What really gets to you at weddings? Makes you cry? Makes you laugh?
Camille: Those surprising moments that inevitably occur when the worlds of friends and family collide. We are all given permission to express our unfiltered emotion at a wedding, and people have an opportunity to interact with others they may never see again, but who share their love and support of the couple. I can't leave a wedding without tearing up at least once.
Junebug: What's your favorite camera? lens?
Camille: the 5D Mark II – 85MM 1.2 & (Old school) 17-35MM 2.8
Chadwick: 5D Mark II – 70-200MM 2.8 & 50MM 1.2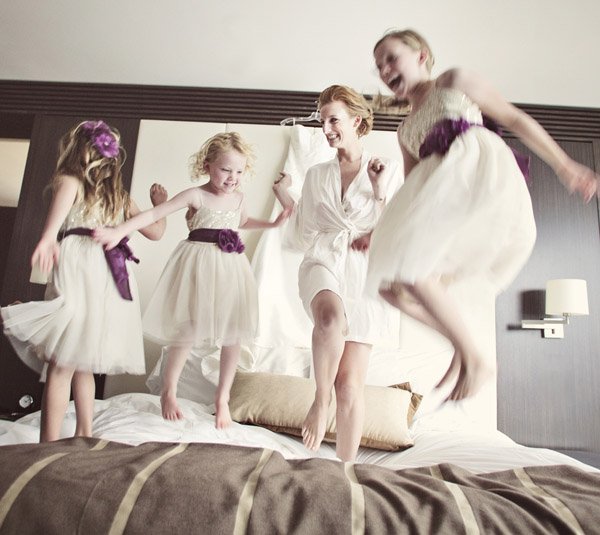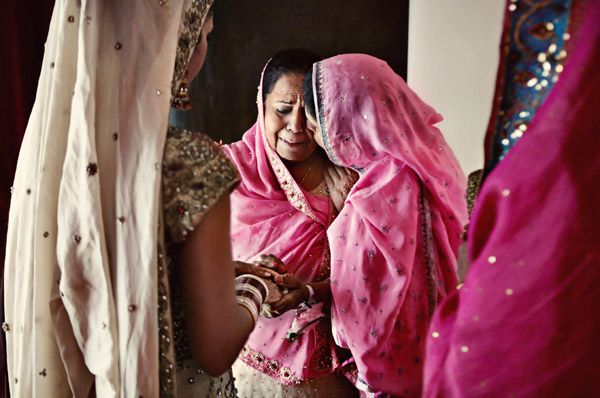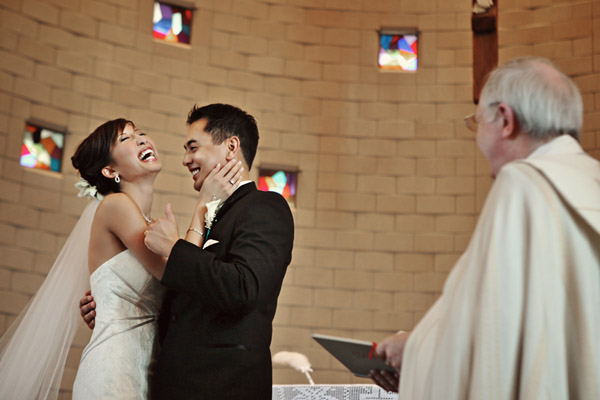 Junebug: What are your favorite destinations?
Chadwick: BC – we shoot at a lot of particular venues that are gorgeous, but its really the environments of special places that we love, the incredible light, and how the atmosphere effects us. To date, our very faves are Paris, Maui and Tofino.
Junebug: Where do you want to shoot next?
Chadwick: Bali! We've been dreaming about taking a trip there since we met, and this year we're making time in the fall to go (Camille thinks we may never return :). If we can shoot a wedding while we're there- all the better!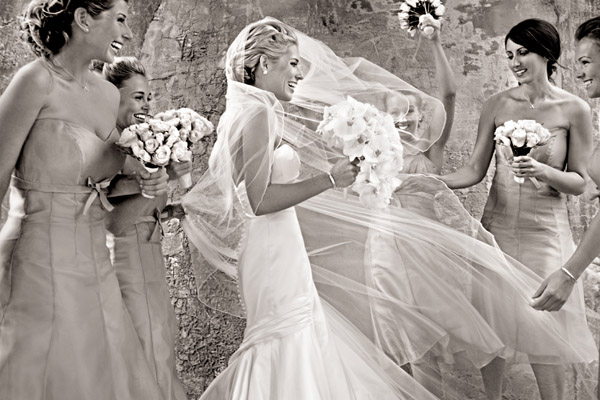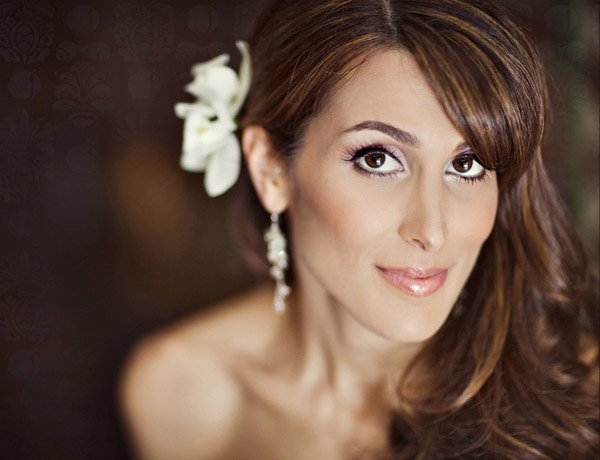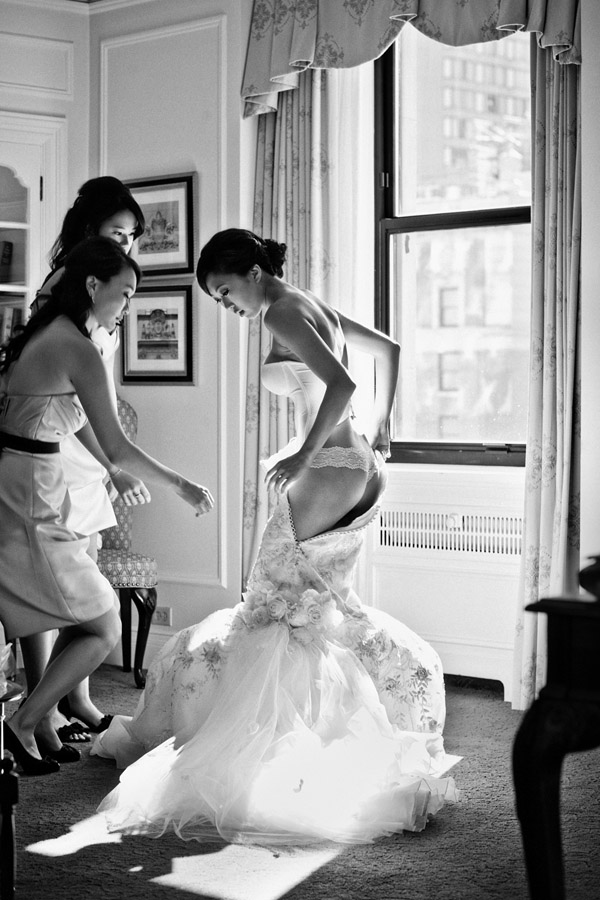 Junebug: How would you describe your wedding photography in adjectives?
Camille and Chadwick: Thorough, beautiful, authentic and ultimately meaningful to our couples.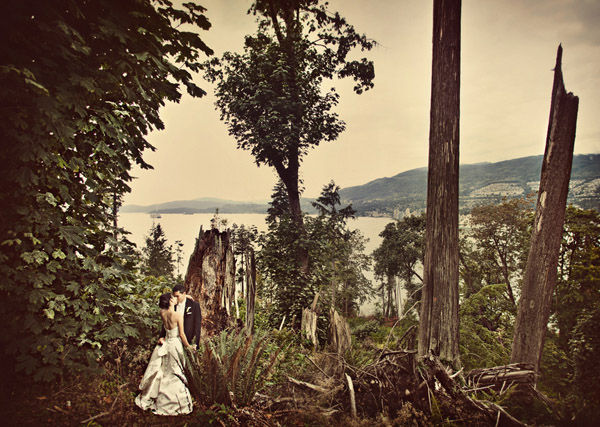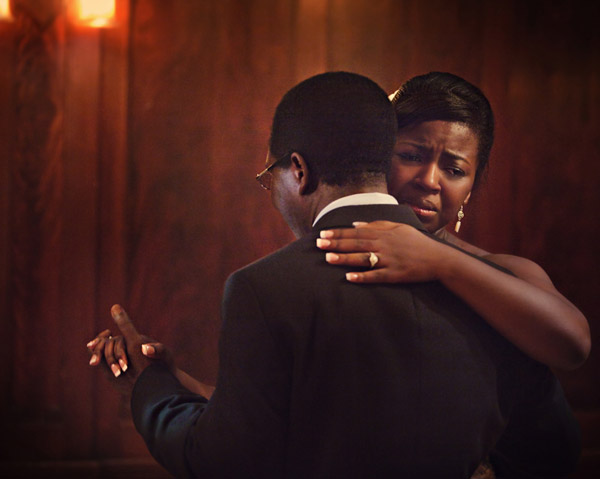 Junebug: Do you have a tip or two for couples who are looking for their perfect wedding photographer?
Camille: Photography is so subjective. We feel it is important for couples to narrow down their search to the work that they respond most powerfully to, but the next and actually most critical element is the personal "fit" of the couple to the artist(s). Your wedding photographer will be spending the majority of your big day with you, and they can have a huge impact on the wedding day experience. Ultimately, the way you remember your memories comes from how it felt when your photos were taken. Thats why it is so important to have a great connection with your photographer and why we work so hard to build trust with our clients. Beyond photographic abilities- stellar customer service and artistry with your images (album designs, wall art, retouching style etc) are skills that take the experience to a whole other level. We're firm believers that simply receiving a disk of files after your wedding is not a complete representation of your day or the artist's vision. Hire an artist and youll be thrilled with the results.
Junebug: Do you have a tip or two for couples on how to look amazing and feel comfortable in their photographs?
Chadwick: Select the right photographer(s) then focus on your relationship. It is our responsibility as photographers to make our clients feel comfortable, beautiful, and relaxed and (when necessary) to remind them why they're being photographed in the first place!
Camille: Wear amazing underwear (it should make you smile and will keep everything in its place), and if you've opted for a strapless gown, ensure the fit is perfect – don't keep pulling it up all day! Breathe. Don't wear spider lashes. Be yourself and live in the moment- soak it all up, baby! Remind your bridal party of what is important to you, and ensure that they understand how they can be supportive and helpful on your day – no whiners allowed! Be reasonable in your expectations and leave adequate time for photography and genuine interactions with friends and family (your photographer can help with guidelines). Stress cannot be removed from your memory or your photos – avoid it all costs!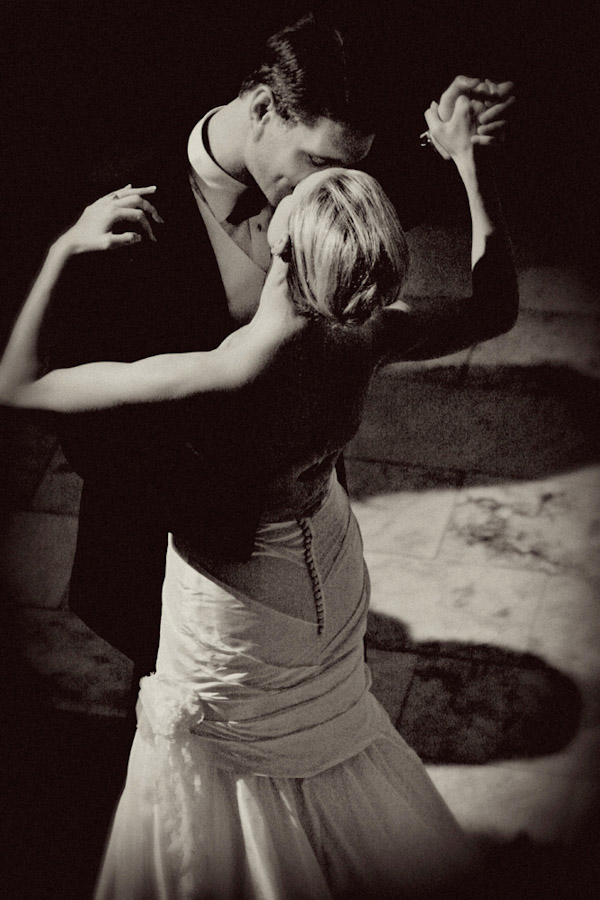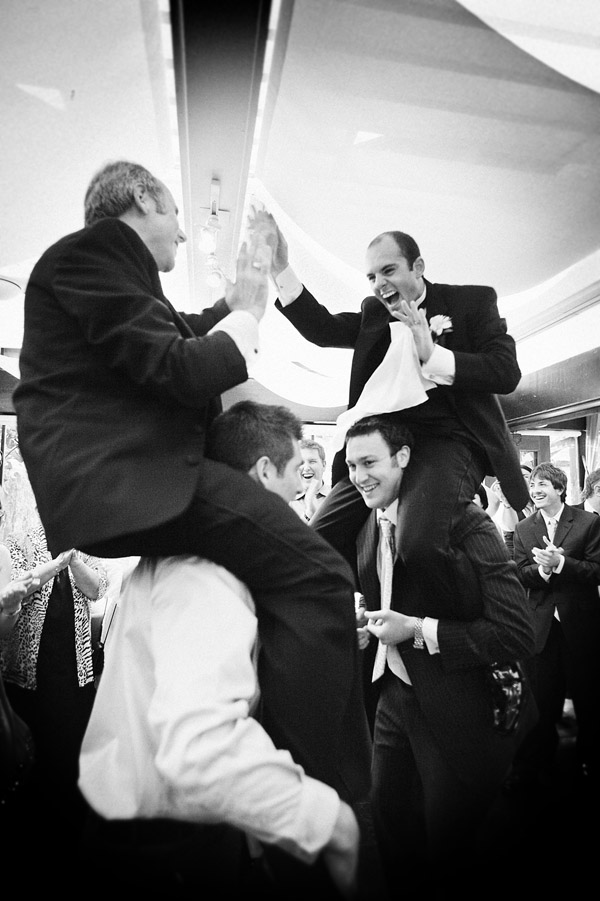 Junebug: How has your experience as wedding photographers made you stronger photographers over all?
Camille: Its given us the passion to photograph the "in between" moments when we shoot- and the technical ability to capture them under any condition. We see photographs everywhere.
Junebug: Do you have a favorite trick to capture images of reluctant subjects? (kids, grandparents, nervous-in-front-of-the-camera-types)
Chadwick: People can tell when there is someone around who actually cares to be there- someone who cares about them and their experience. If you are a wedding photographer who cares about your clients and their families, (not only about the shot) you'll put people at ease naturally. It's less of a trick and more of a "finesse" thing. We all feel good and relaxed when we're around folks we like.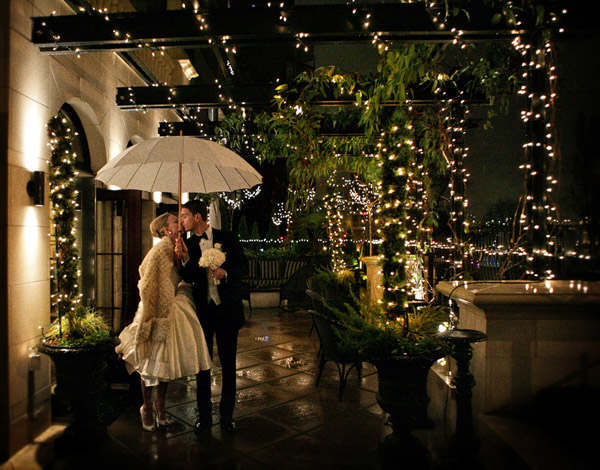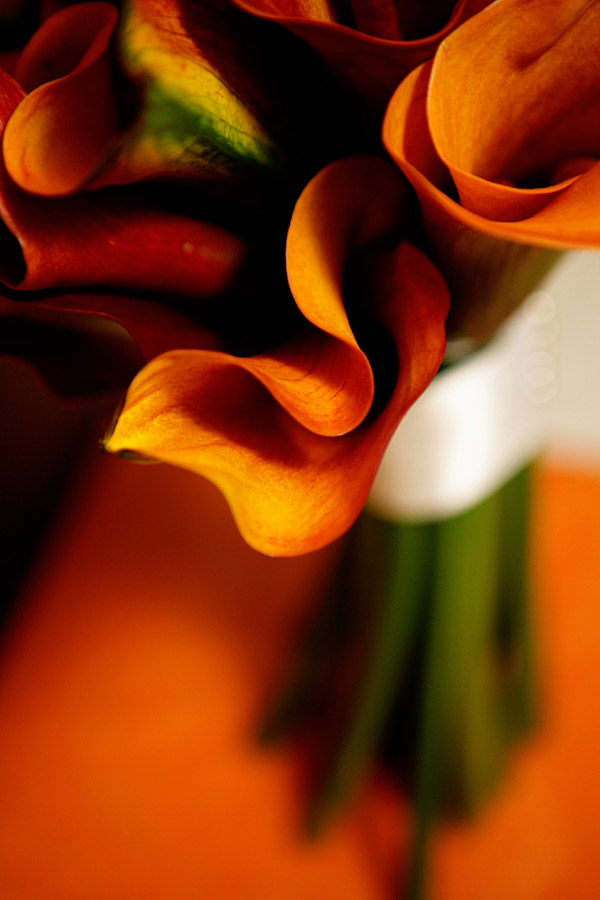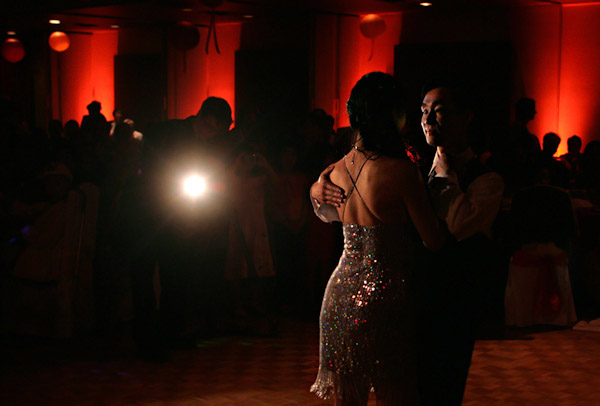 Junebug: As artists who are always behind the camera, Im wondering if you have a favorite photo of yourselves?
Camille and Chadwick: Good question! If our photography colleagues and friends are any indication, being happy with a photograph of yourself can be a rare thing indeed. Weve been fortunate enough to have our family captured by talented friends (and we treasure those images), but we both immediately thought of our Paris selfie during Camilles brunette phase photo. We love our selfies, and this one sticks out as it ignites a fantastic memory the wind and movement also make us smile.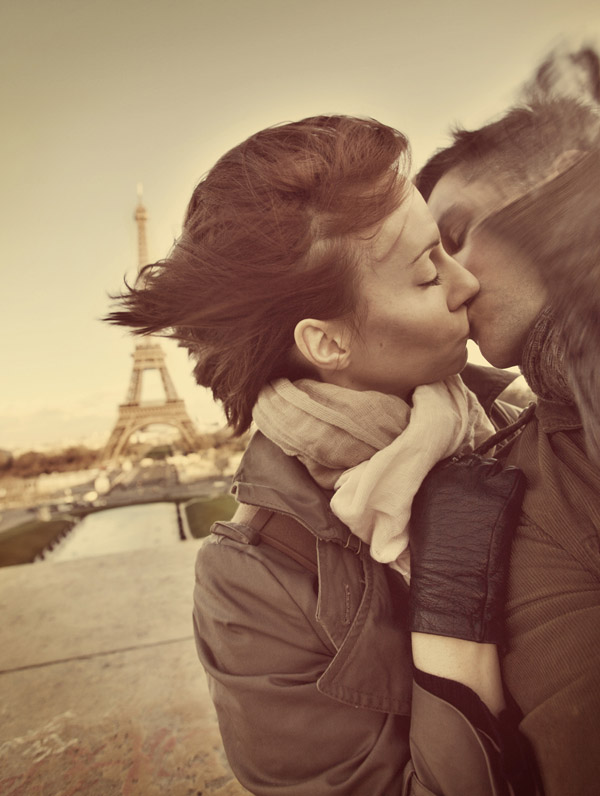 Junebug: Whats the best advice you've ever received about being an artist?
Camille: Don't sacrifice your art to survive. Say no when there isn't a good fit, and make up your finances elsewhere if you must. Your artistry is valuable and it's a limited resource- give it ALL to people and situations that respect that, and none of it to those who don't.
Junebug: How about the best advice you've ever received about being a happy human?
Chadwick: Wonderful opportunities come into your life when you know what make you happy and you are living authentically. There is so much BS all around us every day- so much information to sift through. Make decisions based on what is right for your own life, and don't give in to pressure-filled situations that have you fearful and intimidated. Take a moment- consult your gut (and your partner!) and take risks.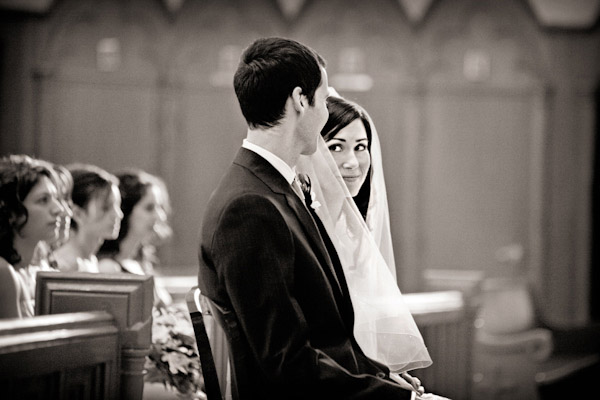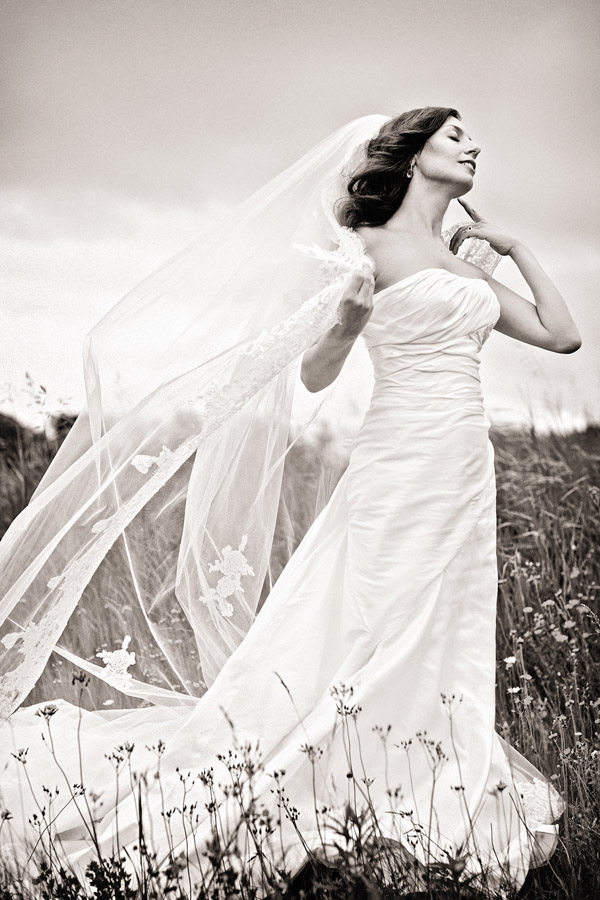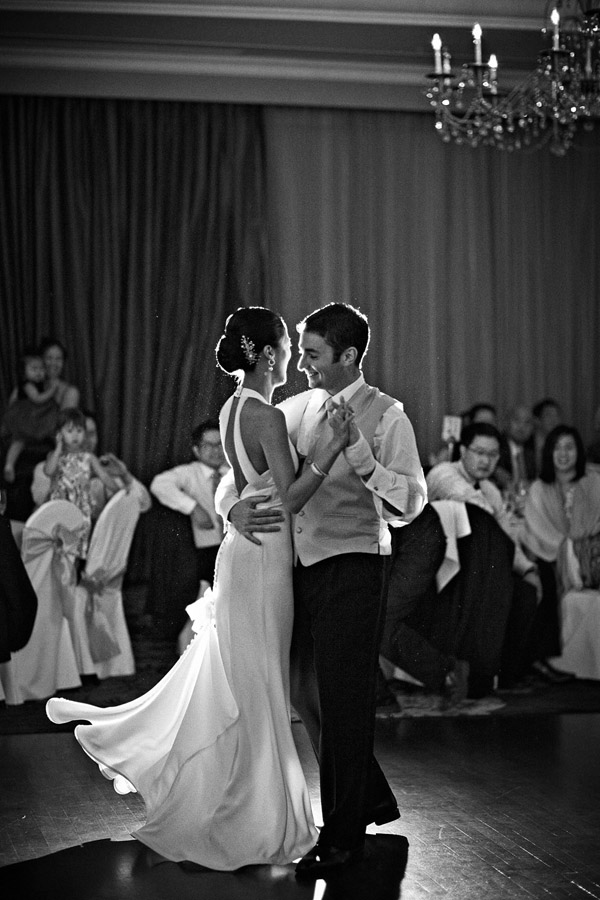 Junebug: How do you know you've done a great job for your wedding clients?
Camille: Ahhhh- the only thing that really matters. We see it in their faces (we love in-studio reveal sessions) and on their kids faces as we photograph their growing families for years to come. Our business is based on referrals.
Junebug: What are looking forward to most right now?
Camille and Chadwick: The Stanley Cup finals featuring our beloved Canucks. Finalizing a number of album designs- love seeing it all come together… and a packed summer of love, commitment & creativity!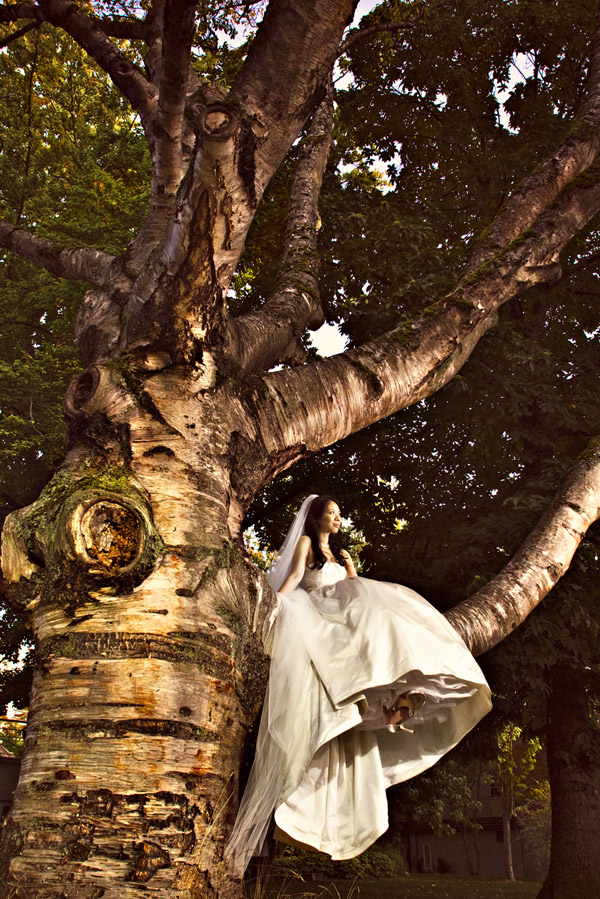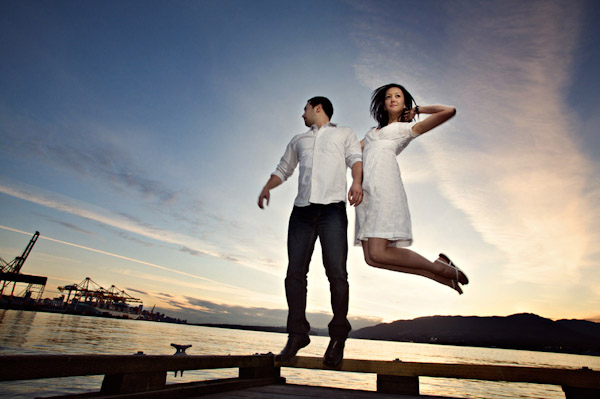 Thank you so much Camille and Chadwick! It was a pleasure talking with you!
To learn more about Jonetsu Photography, be sure to visit their website, blog and Junebug Member Brochure!