Well-known and highly sought-after for their stunning photos, Brian Woodward and Gry Rick of Woodward and Rick Photographers capture real, unscripted moments and turn them into timeless works of art with a decidedly romantic, Southern flair. We had the chance to learn more about their lives and approach to photography in a recent interview and we're thrilled to share what we found out with you. To see more of their work check out the North Carolina section of our World's Best Wedding Photographers Hotlist.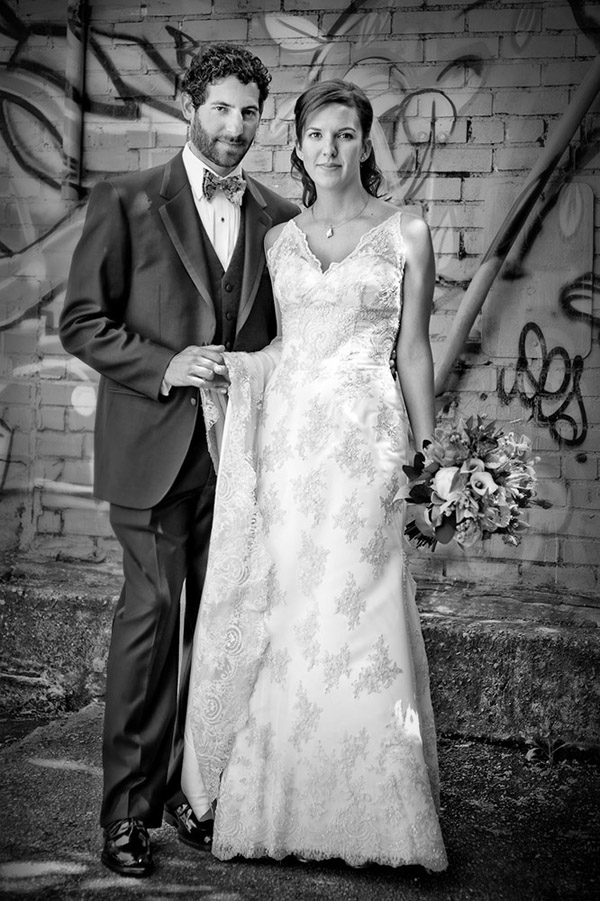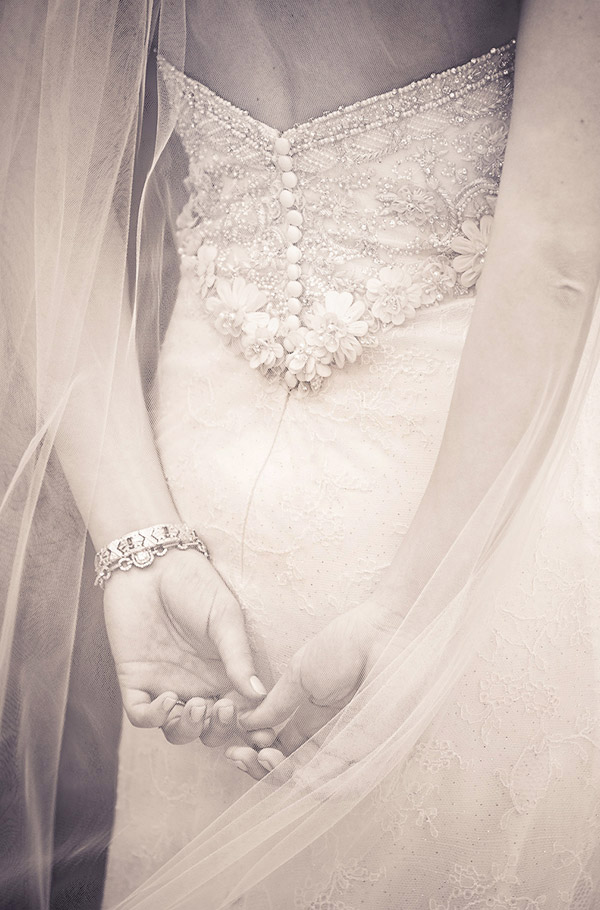 Junebug: Your work is such a perfect blend of styles, were you already photographers when you met and how did you start working together?
Gry: We first met in 1995, in Rochester, New York at the Rochester Institute of Technology. We were both going through the applied photography BFA program there, studying commercial photography primarily. After we graduated we started dating and working in the Rochester area, where there was a strong photo community and a world class group of commercial photographers to learn from including Forrest McMullin, Jamey Stillings, Ron Wu, and George Kamper. Over the years weve become a totally digital studio but I will always feel fortunate to have learned the fundamentals of silver based photography and the lighting skills used in commercial photography. Our backgrounds in those disciplines are still very relevant in the work we do today.
Brian: Before I met Gry at RIT, Id been working at the Kennedy Space Center on the Space Shuttle. Photography had been my passion for over 15 years, and I was thrilled to have the opportunity to move on to doing what I had always loved with my sanity and hairline intact. I learned a lot about light, tonality, and composition at RIT, and of course, I met Gry and that changed my life entirely. . .for the better!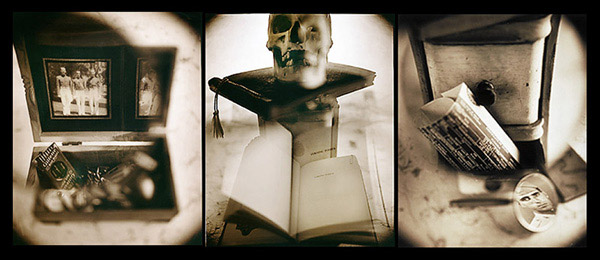 Junebug: How did you first fall in love?
Gry: I first fell in love with Brians photography. We had a class together and everyone was giving their best effort. Brian did a series of still-life photographs that were based on his relationship with his father that really got my attention. His father had passed away several years before and the photos were so tender and vulnerable and full of love that I couldnt help but be interested in Brian. Photography is a language that goes beyond the spoken word and his work really touched me. (See some of Brian's still-life images in the triptych above).
Brian: I loved Grys amazing approach to photography and art in general, including painting, sculpture, etc. so I was already intrigued by her. We started dating and she asked me over for dinner. She cooked a delicious meal of Chinese pork roast with rice and that sealed the deal.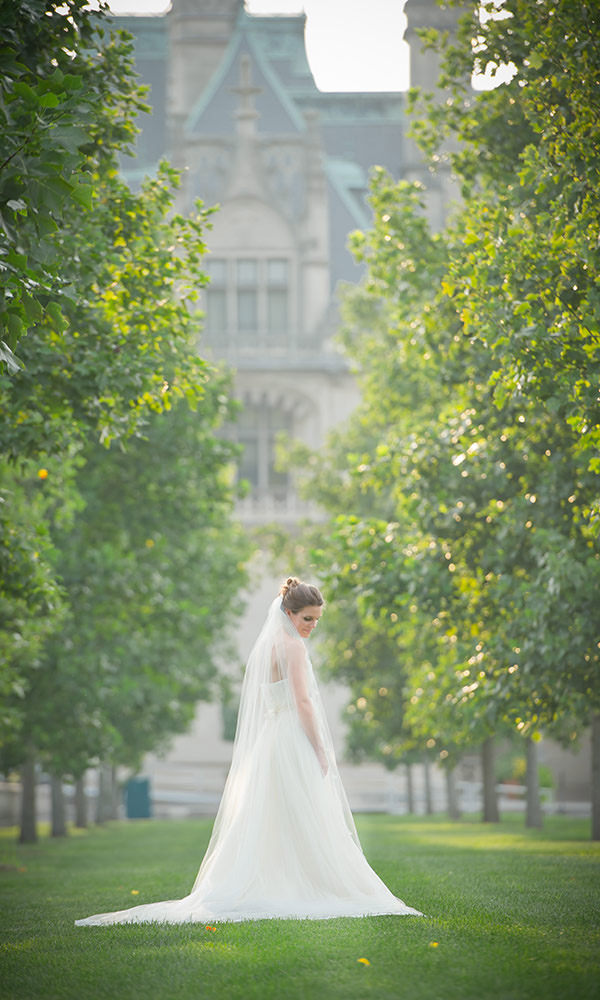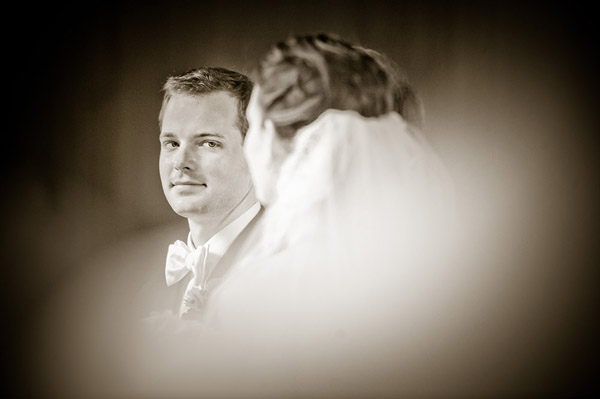 Junebug: How did you go from commercial photography to wedding photography?
Gry: The winters in New York started to get too long and too cold. We shopped around for places to live and flew out to Portland, Oregon but it wasnt quite right for us. We had a friend who lived in Rochester, who was born and raised in Biltmore Forest, North Carolina near Asheville, so we decided to go on a road trip to Raleigh, North Carolina where there was a dynamic advertising/commercial photography market. When we went through Asheville, we fell in love with the gorgeous surrounding and ended up moving here in 1999 on a gut instinct. A year later we switched gears to weddings.
Brian: When we were making our decision to move to North Carolina, John Reilly, who was a commercial shooter in Manhattan and good friend of ours told that we would be crazy to move here and try to do commercial photography. Of course, I thought we would make it work anyway but after a few months we realized he was right. We had just bought a house and Gry was pregnant, and I had a real sense of urgency to help my family. Our commercial photography wasnt paying our bills so we decided to try shooting weddings. At first it felt like quasi-chaos, but once we got used to the unscripted flow of the day we knew it was the perfect fit. We put an ad in the local art paper, shot weddings at cost to build our portfolio, and just kept going from there. Weve been very fortunate to become well-known for our work and to be able to work with clients that we love.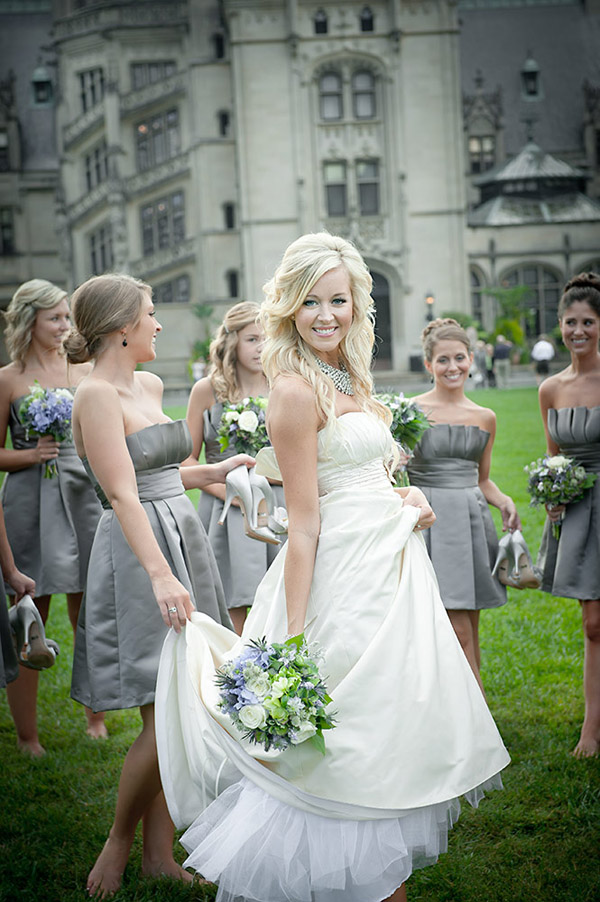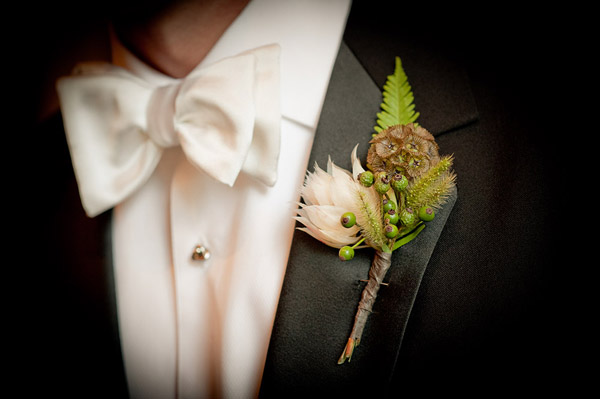 Junebug: What is your favorite moment or tradition at weddings?
Gry: My favorite part of the day is before the ceremony when the bride is getting ready. The beautiful anticipation that happens when all the pieces are coming together is priceless. I love the fashion and thought that goes into that entire process, and Im always looking forward to shooting those moments.
Brian: We have a daughter who is eleven going on 16, and it seems like she has grown up in an instant. So, for me its when a daughter walks down the aisle with her father. I can hardly believe that I will be there with my daughter all too soon and that gets to me every time.
Junebug: What's your favorite camera? Lens?
Brian: We shoot with the Nikon D3 and D3S using Nikon D700s as backups and we have a full compliment of lenses for both. The D3S is nothing short of amazing, it has expanded our image making capabilities enormously. My favorite is the 85mm f1.4 prime and the 70-200mm f2.8 VRII.
Gry: I shoot a lot with the 85 as well. I like a shallow depth of field so I can isolate the subject.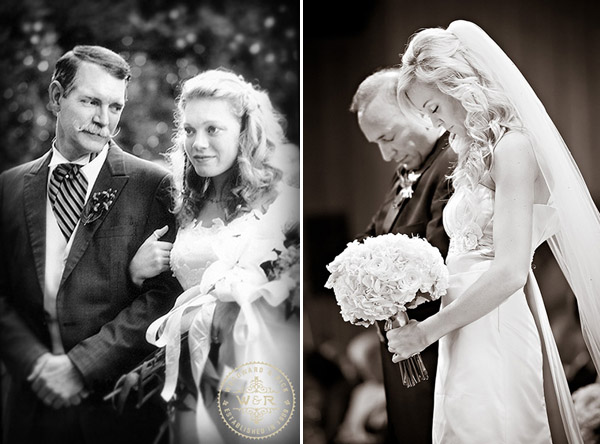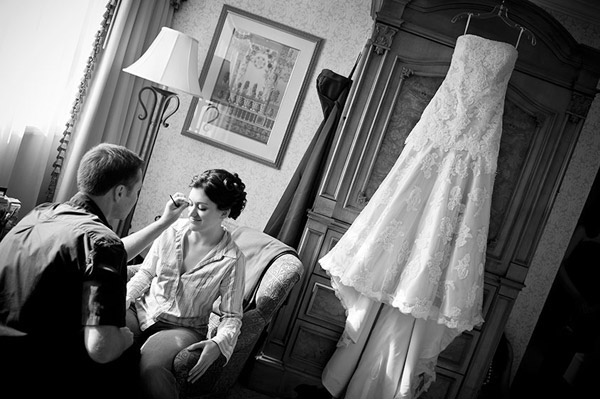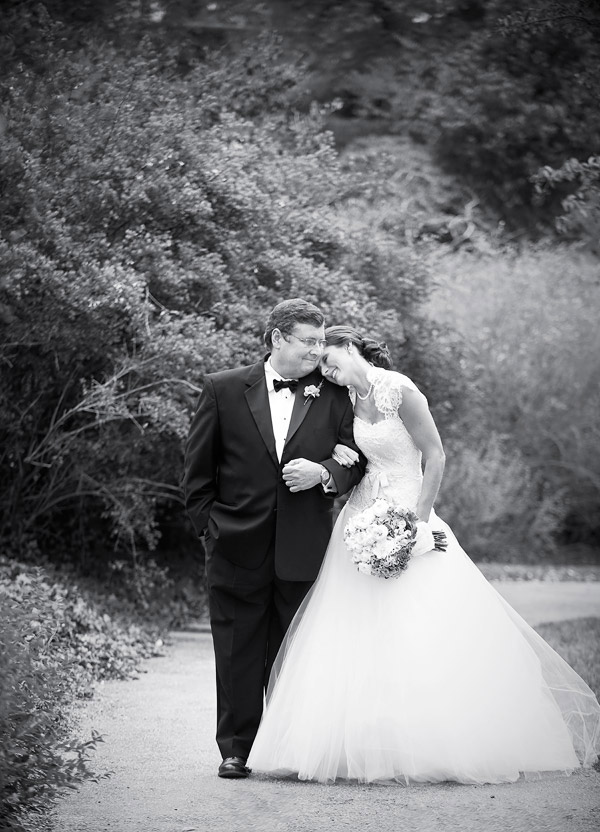 Junebug: Do most of your clients order albums?
Gry: Albums are included in all of our collections and we work primarily with Leather Craftsmen and Cypress. I do the layout and design and I love doing it because it is a culmination of our work and the archive of each couples day.
Brian: Albums are just part of the extensive customer service we provide. We keep our weddings down to less than 25 a year, so we can give good attention to each client and offer them an album they will always cherish.
Junebug: Do you travel a lot?
Brian: We shoot all over the South and now that our daughter is getting older and we have a strong network of friends that she can stay with when we are traveling more often.
Gry: We love to travel but we are especially thrilled that our home is a destination. Our clients come from all over the country for weddings here which is really enjoyable for us.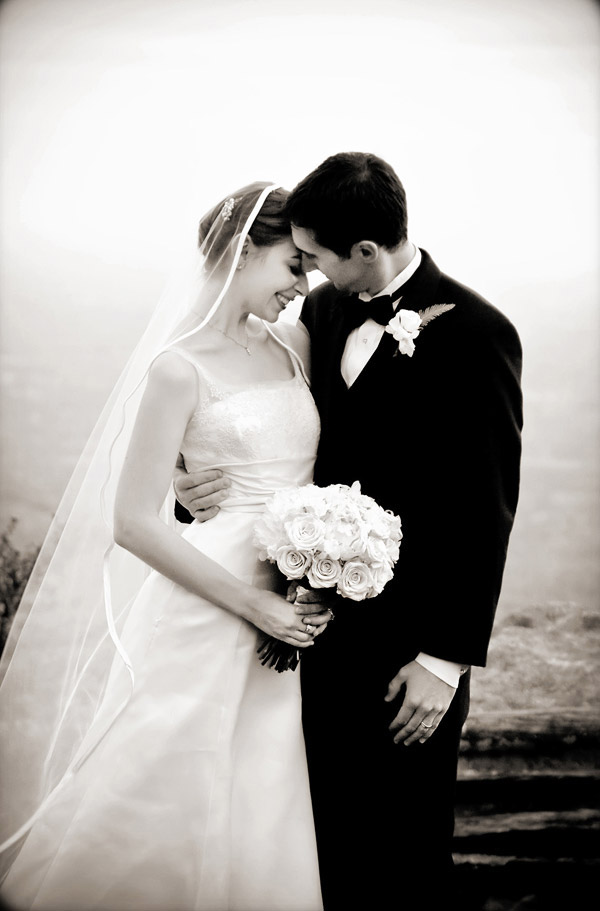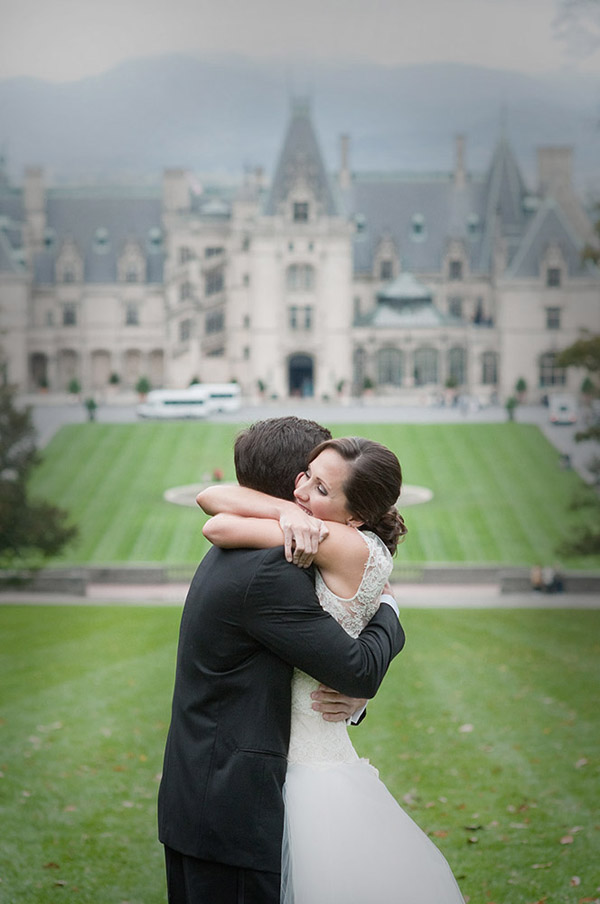 Junebug: What are your favorite local wedding locations?
Gry: Western N. Carolina has incredible natural beauty The Biltmore Estate is just amazing, with lots of choices for various styles of weddings. The staff there is simply world-class. We also love Claxton Farm, which is a wonderful rustic location with mountain views. People feel so comfortable and relaxed there. Its fun and low-key
Brian: We also love the Old Edwards Inn and we work there fairly frequently.
Junebug: Where you would like to shoot next?
Brian: I love the beach, I used to be a surf-bum and I love waves and big fruity drinks and having fun in the sun.
Gry: I love rustic villages in Tuscany and Greece and I would love to shoot anywhere in those areas.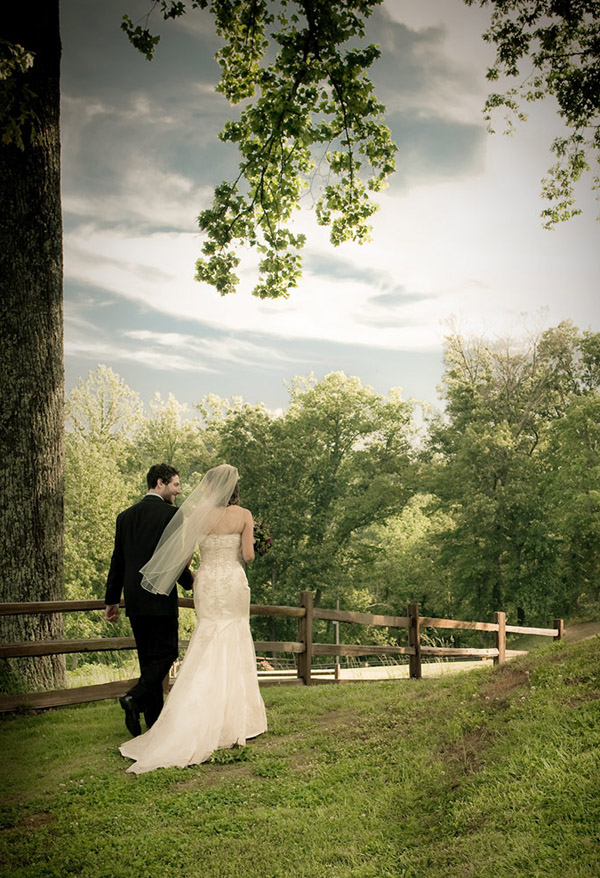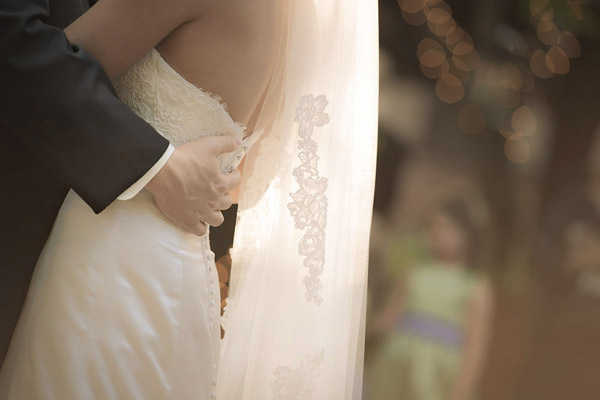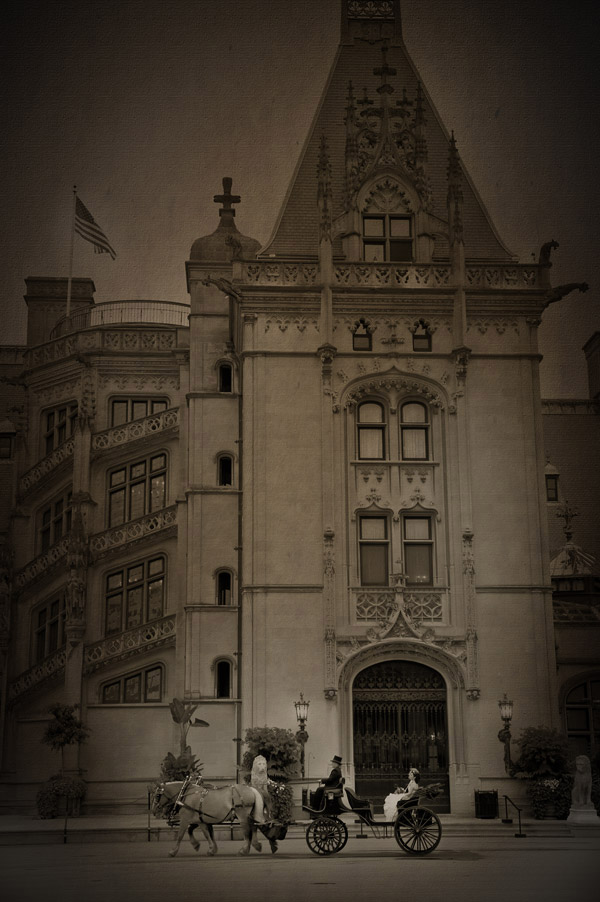 Junebug: What adjectives would you use to describe your wedding photography?
Brian: Honest, genuine, and enduring. I dont like gimmicks, and my philosophy is – if we couldnt create it in a darkroom we probably shouldnt create it using software.
Gry: Your question makes me think of an experience that really inspired me. One of our brides, Noreen, who was the youngest of eight children, brought me her parents' wedding album to look at. They had just celebrated their 50th anniversary and of course, their album was done in black and white film, shot with a large press camera. Although some of the photos were contrived, it was done so beautifully and so thoughtfully, and I wanted our work to be that way, timeless, enduring and just as beautiful today as it will be 50 years from now.
Junebug: Do you have a tip or two for couples who are looking for their perfect wedding photographer?
Gry: My advice for couples is to do your homework. Look deeply at the photographers body of the work and talk to people who have worked with them. Be sure to look for the personality and energy that is compatible for you, which means you should meet them in person if possible. We want people to feel absolutely comfortable being vulnerable and authentic when theyve trusted us with the documenting their wedding day.
Junebug: Do you have a tip or two for couples on how to look amazing and feel comfortable in their photographs?
Brian: My best advice is to just fully enjoy yourself, engage with your family and friends and let us capture the real emotions. Get a wedding planner so someone is taking care of the minutiae. You shouldnt have to worry about the food or the flowers. Of course, good hair and make-up makes a difference but you want to hold on to your true identity.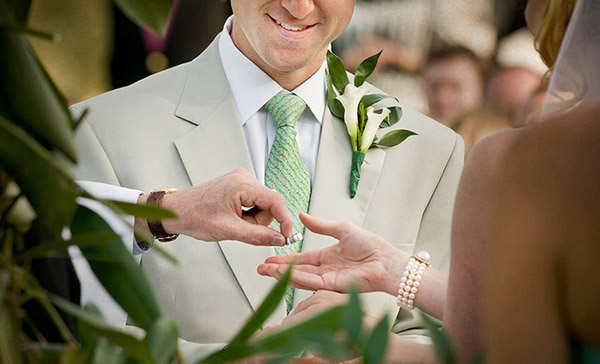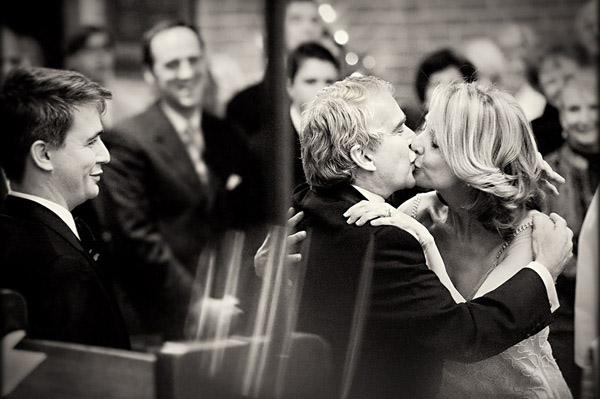 Junebug: Do you have a favorite wedding story that you would like to share with us?
Gry: There are so many but there is one that I think of often. Several years ago we were shooting a beautiful wedding outdoors at The Inn at Half-Mile for a couple from Chicago. They brought all their friends and family, and their love for the people in their lives was infectious. It seemed like everyone there was their best friend. The brides parents had been divorced for about 15 years, and they were beginning to reestablish their relationship. After the vows the couple stepped aside and they invited her parents to come forward. At that moment, her parents remarried. People were blown-away by it, it was so perfect and divine, and so generous of the bride and groom to include them. It made everything twice as joyful.
Junebug: What is the best thank you that you've ever received?
Brian: Thats a tough one, because we appreciate every note, letter and gift. This year a bride told us that we were the best thing that ever happened to her. Of course, I thought to myself, Wow, what about your new husband? but I knew what she meant and I felt so valued and humbled by her comment.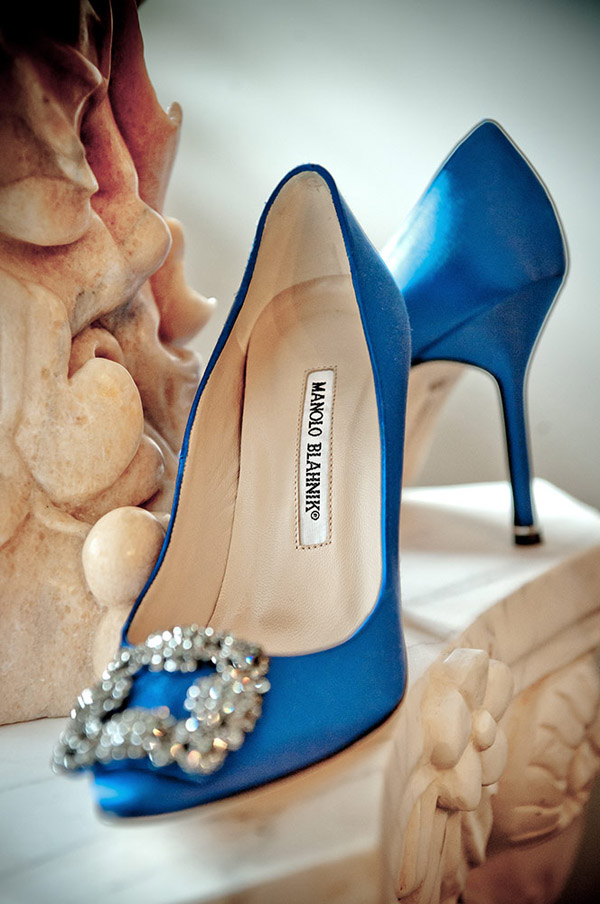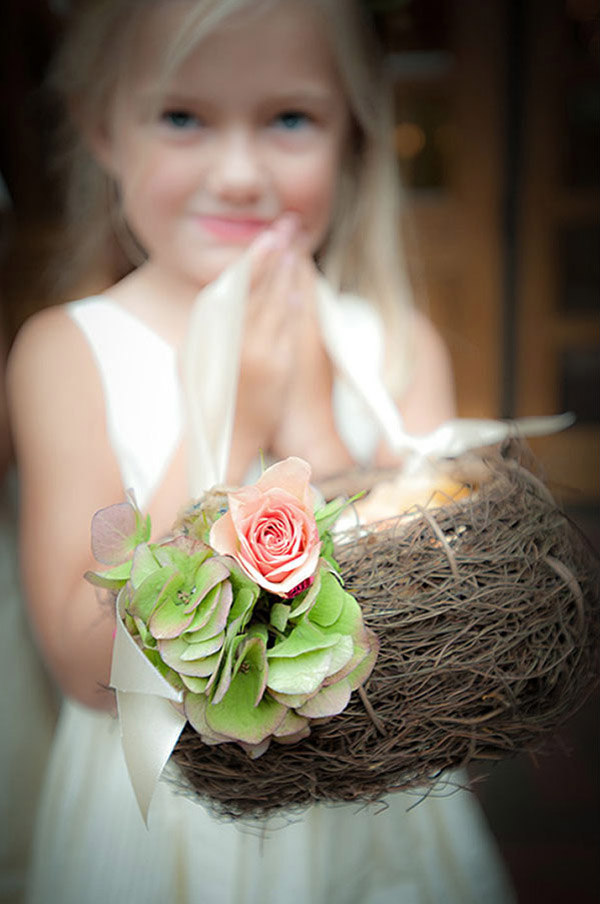 Junebug: Whats the best advice you've ever received about being an artist, business person, or happy human?
Brian: The best advice I ever received is relevant to all three and life in general, be true to yourself and be honest not only with yourself but especially with those you do business with.
Junebug: What are looking forward to most right now?
Brian: Well, we just launched our new, totally re-branded website and wedding journal so I'm excited to see how brides react to it and what effect it will have on our business. The last two years have been tough and we thought it was the perfect time to re-invent ourselves and try to stand out from the herd. We worked with the wonderful, amazing Melanie Halim, owner of Collective Lines, Inc. in San Francisco for over 5 months and we absolutely love the result. Visit the website and journal and let us know what ya think!
Gry & Brian: Watching our daughter, Sara, graduate from elementary school next week. . .where has the time gone?! Then we're excited to see her start middle school with her friends she's had since kindergarten. She's such a cool, kind, creative child and we both wonder what we did to deserve her!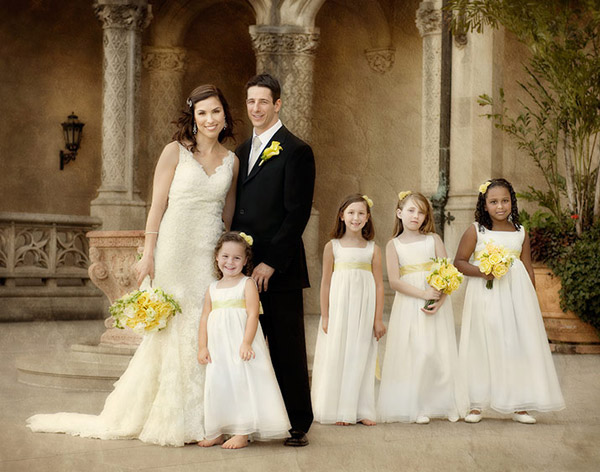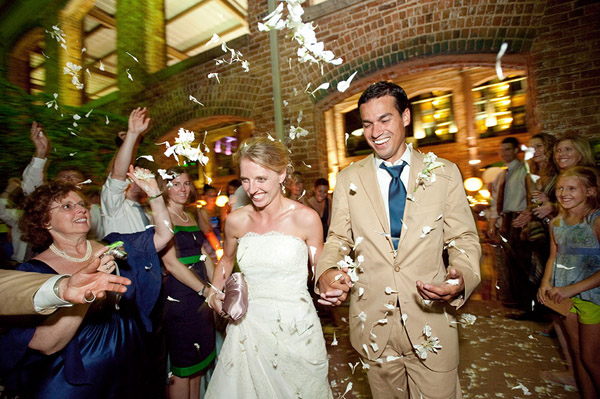 Thank you so much for taking the time to talk with us Brian and Gry!
To learn more about Woodward and Rick Photographers, be sure to visit their website, blog and Junebug Member Brochure!