As one of the most sought-after wedding photographers anywhere, Chicago photographer Kevin Weinstein, continually raises the bar of wedding photojournalism. His stunning, spontaneous images capture the unscripted moments that will never come again, and speak volumes about what makes every wedding he photographs so unique. We're thrilled to share a little bit about his life and his work with you today, and to feature him on our World's Best Wedding Photographers Hotlist.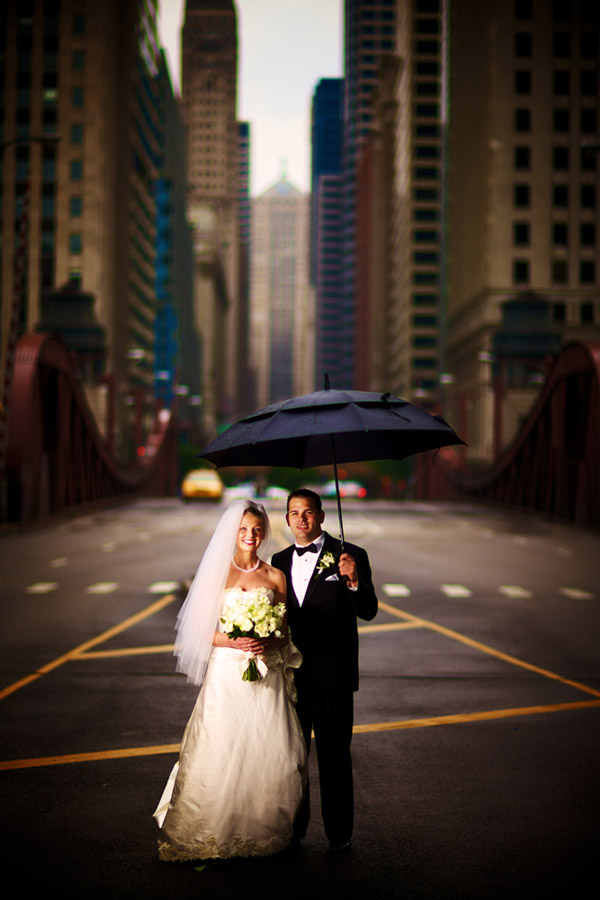 Junebug: How did you become a photographer and what first got you into wedding photography?
Kevin: I am approaching my tenth anniversary in wedding photography and coming up on twenty-five years as a photographer this October. Two very significant events happened in my life that brought me to where I am.
The first one happened when I was in high school in San Francisco. I went to a very hippyish, very West Coast boarding school and lived in a dorm. During that time one of my close dorm-mates named Cory hung himself and died. I had never dealt with loss like that, and a couple of weeks later I went to the yearbook staff to get a picture of my friend to keep. The person in charge was very busy so she showed me to the dark-room, put a negative in the enlarger and provided cursory instructions regarding the chemicals. I recall her saying, if it is too light, add time, if it is too dark, take away time. 8 hours later I came out obsessed with photography. I then went on to work for a variety of newspapers, and to get a Masters degree in journalism and a Bachelors degree in photography from San Francisco Art Institute. Today Im a photojournalist, and my focus is weddings. When my time comes, I would love to have inspired someone as much as Cory inspired me.
The second event that led me to wedding photography happened on June 1st of 2001. I was burned out with the newspaper industry and looking forward to finding a new direction. A friend of mine called from San Francisco who had just hurt her back. She was shooting a wedding for a couple of graphic designers in Wisconsin and they wanted a photojournalist to shoot their wedding in documentary style. I had never shot a wedding before, but my friend pointed out to me that all I had to do was tell the couples story which was what I had always done with my photography. I shot the wedding and I loved it! It brought the style that I loved about newspaper work, and added a whole new dimension. People were thrilled to have me with them and, most important, I had the time to really connect with my subjects. My real passion, like most photojournalists, is long-term stories. I found a marriage between my passion for photojournalism and wedding photography.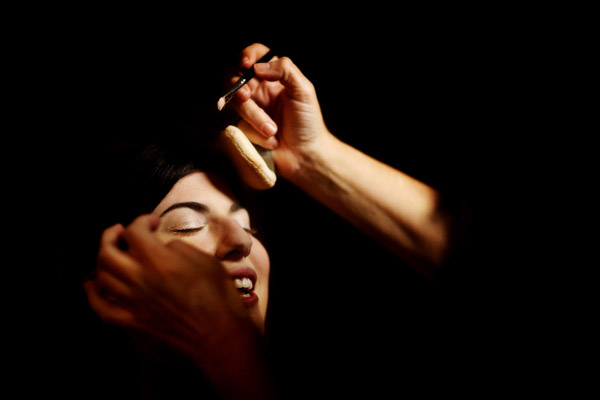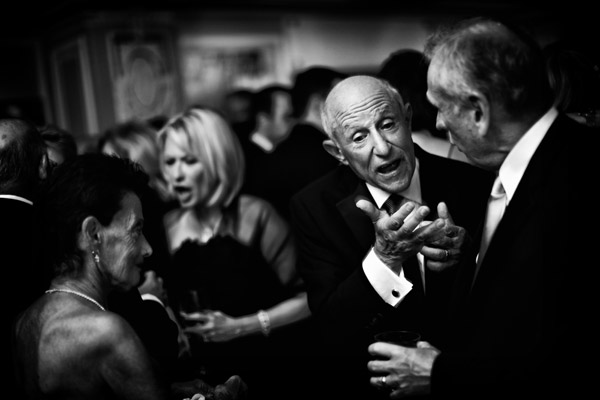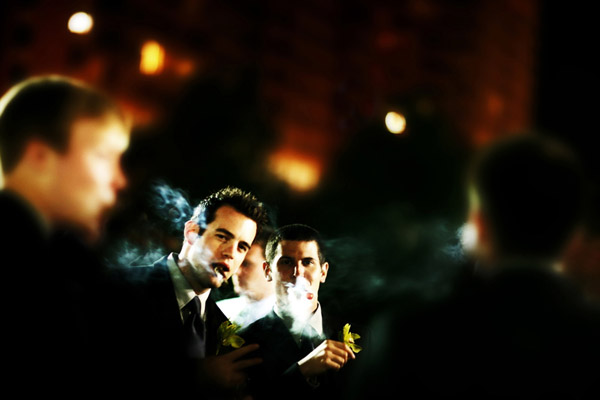 Junebug: What influences your style?
Kevin: I have always been interested in art and culture. When I was a child, I couldnt wait to receive the National Geographic in the mail and go through the photos. They opened up my vision of the world and taught me about how other people live. Ive always been a photojournalist, I love shooting unscripted moments and I love photo essays. From the moment I picked up my first camera when I was 15, I never liked when people posed for the camera.
Soon after, I found that my camera allowed me to learn about people and cultures other than my own. It was, for a lack of a better cliché, a license and reason to intrude and learn about the people around me.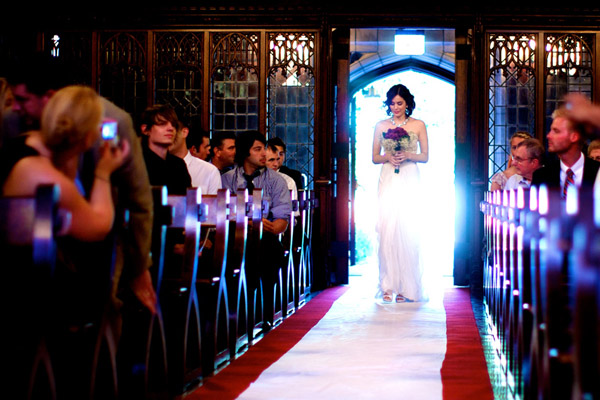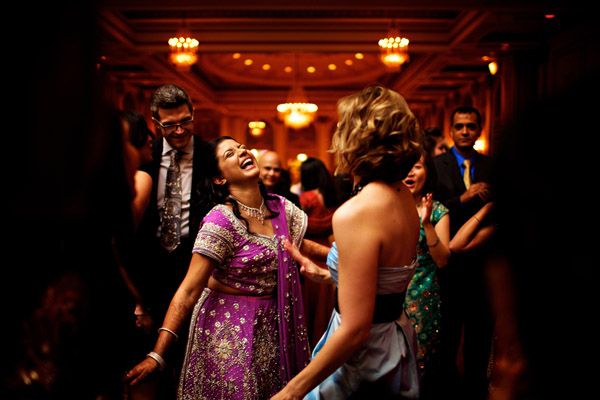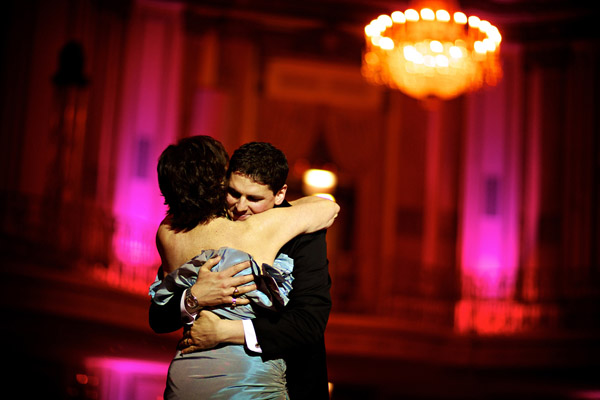 Junebug: As one of the most popular photographers in the Chicago area you shoot at a lot of different locations. Where are your favorite locations to shoot?
Kevin: Thats hard to say, because it depends on how the venue is decorated, the light, and the way the couples style fits in with their surroundings. I have been to the same venues over and over again, and it is amazing how different the inside can photograph with different lighting, décor and the energy of the people. Some of the places Ive enjoyed shooting lately are Café Brauer, and the Palmer House Hilton, its very ornate and detailed and full of beautiful backdrops. Ive also liked shooting at the Museum of Contemporary Art. There is also this new boutique hotel called the Elysian which is a luxury hotel with an intimate space and has incredible décor that combines very traditional with ultra modern touches. You really have to see it to believe it.
Junebug: We see your name on the recommendation list of many top wedding professionals. Can you tell us three that are at the top of yours?
Kevin: Again, thats a hard question but three that come to mind are; Reva Nathan and Associates, and the designers at Kehoe Designs, and Heffernan and Morgan Designs. When I shoot for any of those coordinators or event designers, I know there are going to be some great detail shots coming out of those weddings.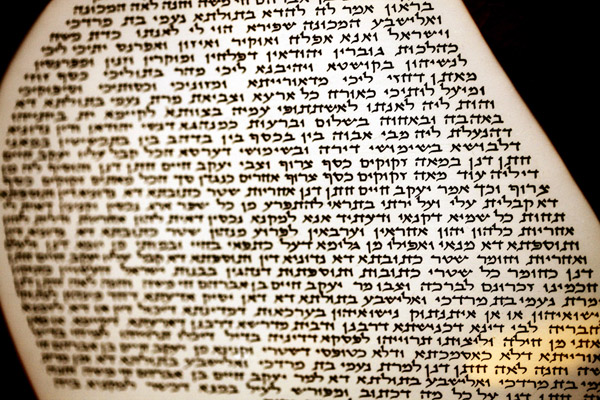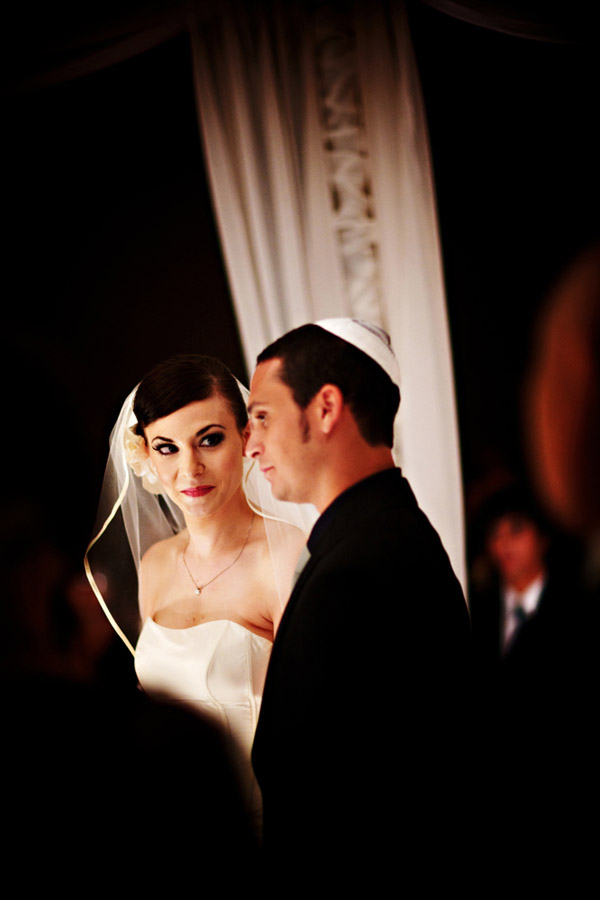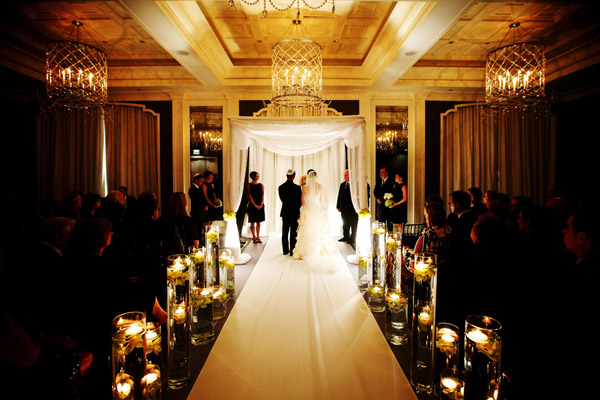 Junebug: What is your favorite moment or tradition at weddings?
Kevin: For me, its probably the preparation. It has all the anticipation, excitement and even fear that makes weddings so emotional. I also like the first dance. But again, there are so many different environmental and physical elements that can change that: too small of a hotel room, bad lighting etc This changes for me quite often. Im Jewish, and I shoot a lot of Jewish weddings. I feel very at home in that environment. I understand the culture and the interactions, and I can relate to the rituals. Some of my favorites things to photograph are the traditional Tish and Bedeken, where the bride and groom are separated and the groom along with his family and groomsmen come dancing to the veiling of the bride.
I also love photographing the Horah and the Ketubah signing. Photographing the Horah makes me reflect on my childhood celebrations.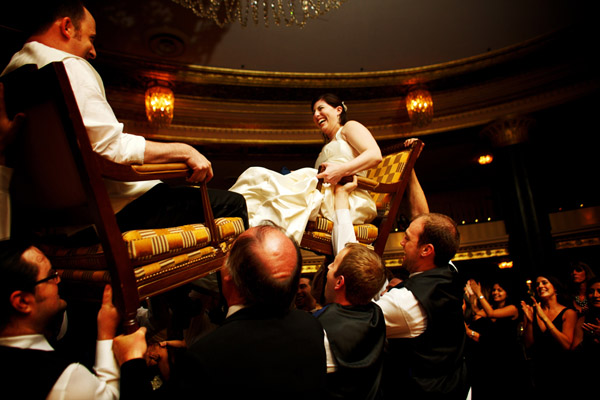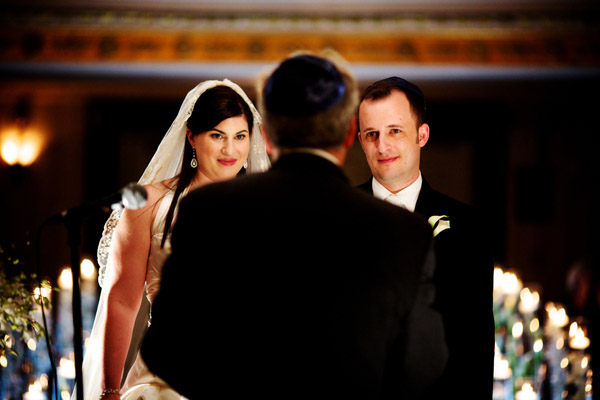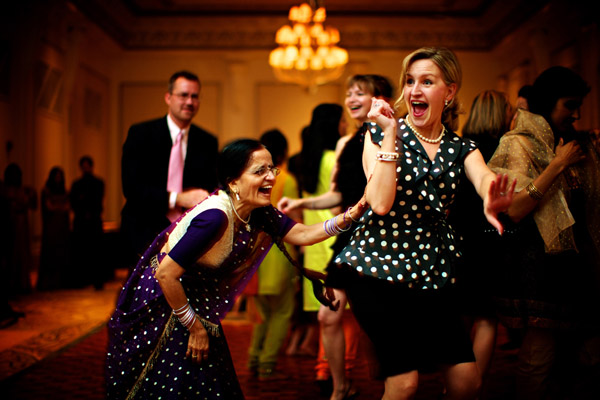 Junebug: What's your favorite camera? lens?
Kevin: I am addicted to prime lenses. I own zooms, but my favorite lenses are my 35mm. 1.4, my 85mm 1.2 and my 50mm 1.2. I shoot with the 1Ds Mark 3 from Canon
Junebug: Do you shoot film, digital or both?
Kevin: All digital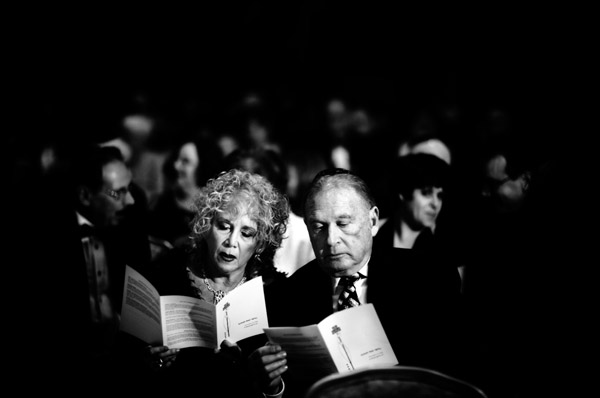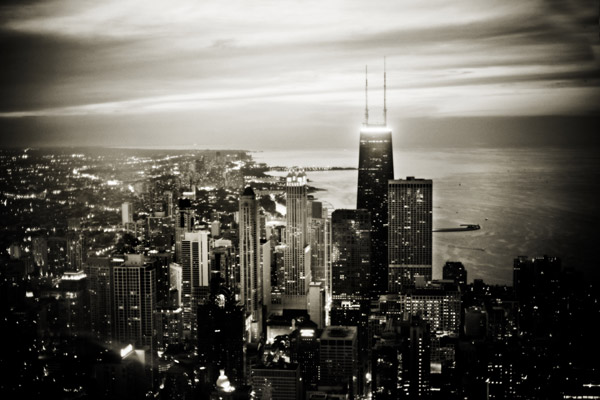 Junebug: Is there one thing you like to tell every bride and groom before their wedding?
Kevin: I keep it pretty simple. I know that their last week will be really stressful and full of tons of minutiae. I tell couples just be ready to let go on your wedding day, just let go of all the stress. About eight years ago, I had a bride who worried so much about her details that I had to edit a lot of the photos because the stress was showing on her face. A wedding is a celebration, so have fun and relax.
Junebug: What makes you give yourself a mental high five?
Kevin: When all the technical elements come together, the lighting, exposure etc and I capture more than just a moment, but THE moment. I love knowing that I have a kick-ass photo to deliver to the bride and groom that theyll be thrilled with. For me, photography is a process of elimination. A shoot, for me, is all about challenges and how to work past reach and every of those. The venue is too dark, there are people in my way, the subject is back-lit, I cant get across the room quick enough and so forth. Not a moment goes by while working an event that I dont have at least one thing working against me. But I thrive off that. That is what challenges me and helps me stay creative. I love knowing that I can work through whatever conditions are working against me and still get the best shots.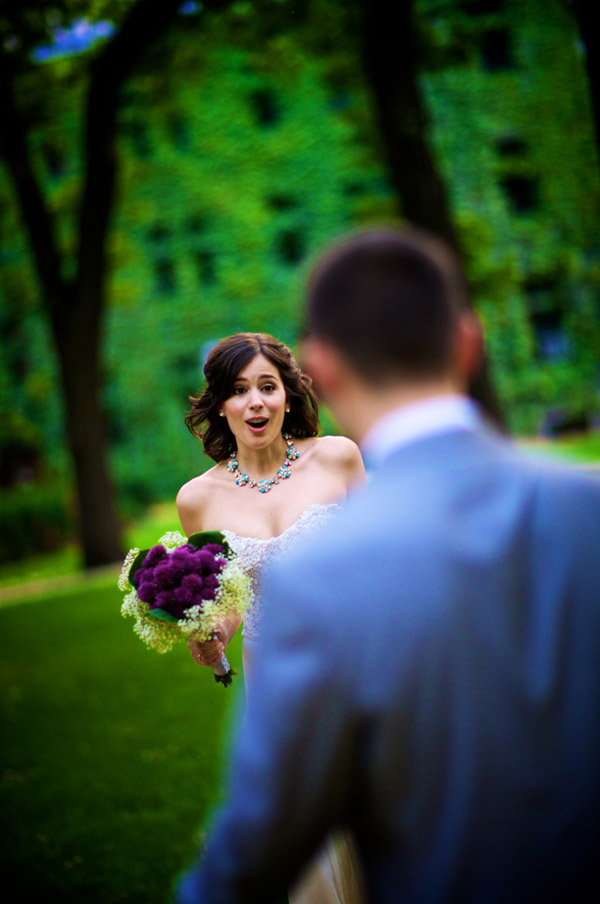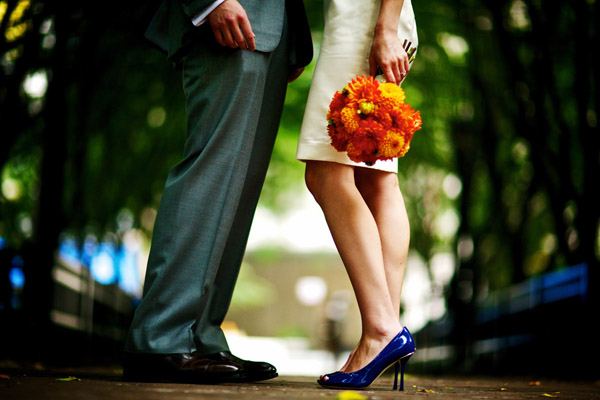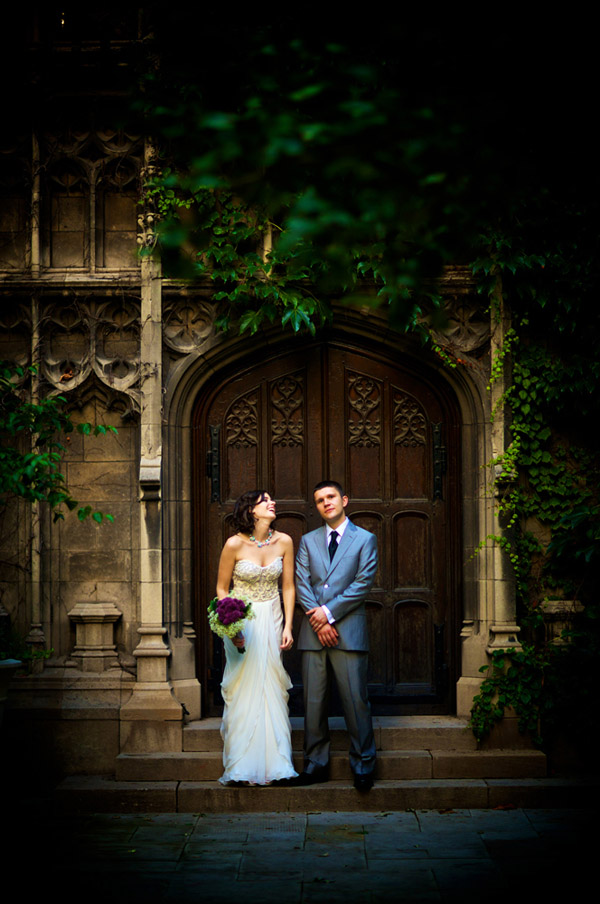 Junebug: What is the best thank you that you've ever received?
Kevin: Im grateful to have received a lot of thoughtful gifts, but I still love a classic hand-written note. It's old school and it takes a little more time and attention than a Facebook posting or an email.
Junebug: What gets you up in the morning?
Kevin: My art, pushing my business to the next level, and long distance running. I am an endurance runner and I have a strong and deep passion for the sport. I take an hour or more each day to go running and let go of all my daily concerns. I love the challenge, I love the speed, and I love pushing myself. I am just coming back from an injury exacerbated by running, and I love watching my improvements right now. Running gives me a way to push myself, just like with my studio. I have always been very athletic. I am excited by challenges, goals and pushing the bar to achieve them. I started swimming when I was four years old and became an internationally competitive diver as a teenager. I thrive on pushing my own boundaries to be the best in my life and in my business that I can. I always have a new project, and a goal that Im working on. Once I achieve a goal, I take one deep breath and I am already looking at my notebook to see which I want to pursue next.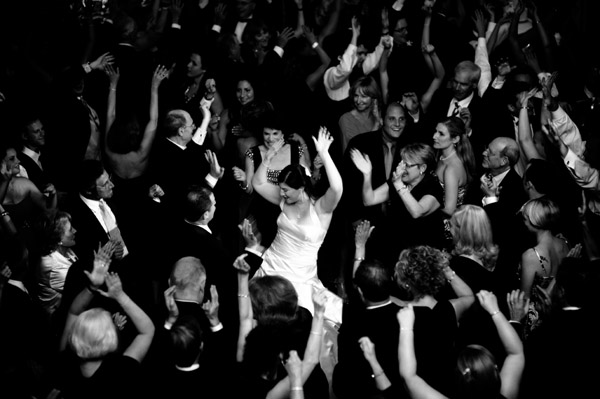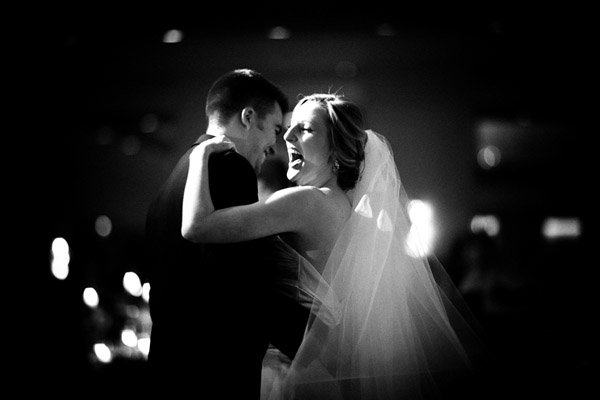 Thank you so much Kevin!
To learn more about Kevin Weinstein and his photography, be sure to visit his website, blog and Junebug member brochure.