The talented photography team of Chris + Lynn splits their time between Canada and Mexico and set trends in destination wedding photography all over the world. We love their free-spirited approach to their work and their life, and were thrilled to feature them in our Worlds Best Wedding Photographers Hotlist. Today we're pleased to share little bit with you from Lynn about what makes their team so unique.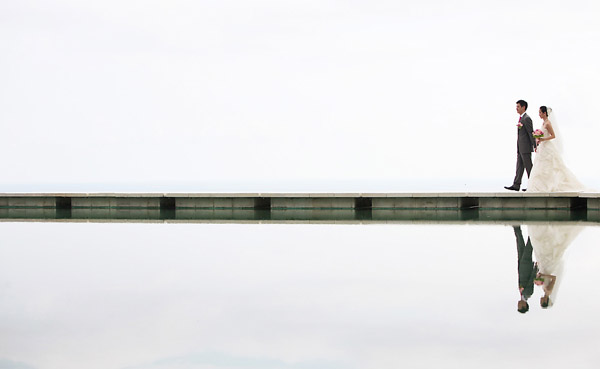 Junebug: How did you and Chris get into wedding photography?
Lynn: Chris grew up with a darkroom in his basement and hes been shooting since he was 11 years old. When we started working together we were both shooting for travel magazines and creating articles for newspapers in the U.S and Canada. Those experiences allowed us to focus on our two loves, travel and photography. We were asked by a lot of our friends to shoot weddings, but we didnt understand the power and importance that wedding photography holds – Im embarrassed to say we actually thought it was a little cheesy! Until we ourselves got married, of course! We made the mistake of hiring an inexpensive and inexperienced destination wedding photographer and our photos were absolutely horrible. But that photographer was a blessing in disguise – Chris thought he better take some more and ended up taking pictures of me in my wedding dress the next day, and thats when our passion for wedding photography began. As we started to shoot weddings together we discovered that it is what we really, deeply love to do.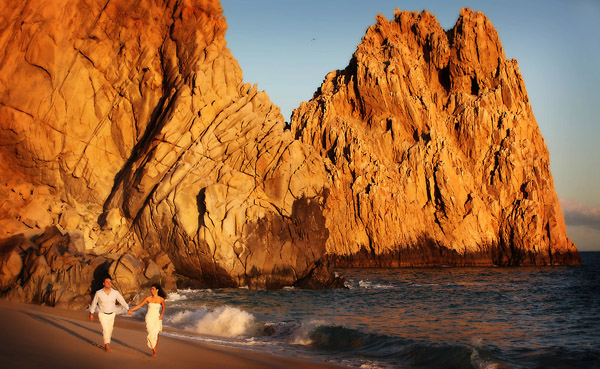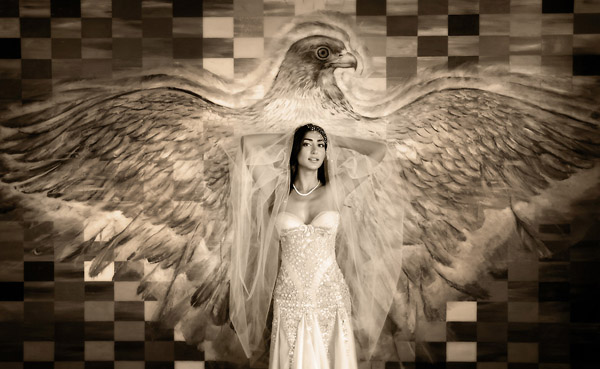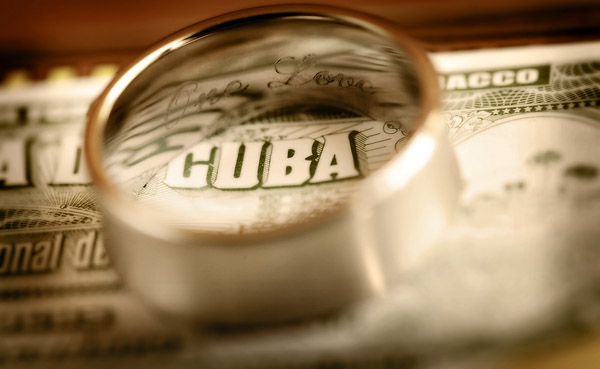 Junebug: What's your favorite camera? Lens right now?
Lynn: We shoot with Canon 5D Mark IIs and I love the 135mm. I love being able to be hiding in the background and capture up close moments. Chris favourite has always been the 16 to 35mm because he likes to get the whole scene, though the 50 1.2 is a close runner-up.
Junebug: Do you shoot film, digital or both?
Lynn: All digital we hung on to film to what was the very last minute for us, but once we realized that we could still get the black and white tonality we wanted we made the switch.
Junebug: What albums do you offer?
Lynn: We work with a lot of companies because our clients have a lot of needs and different styles. Its not so good for work flow but we are all about satisfying each unique couple.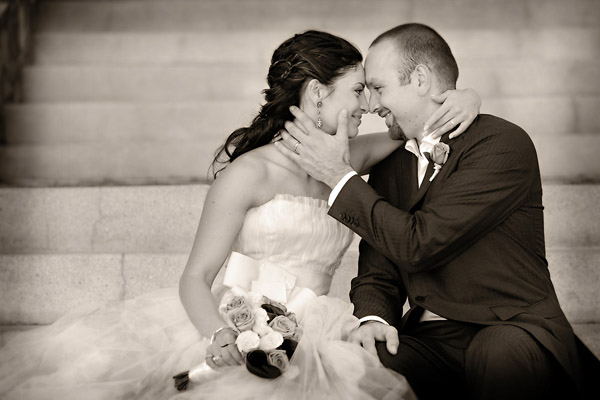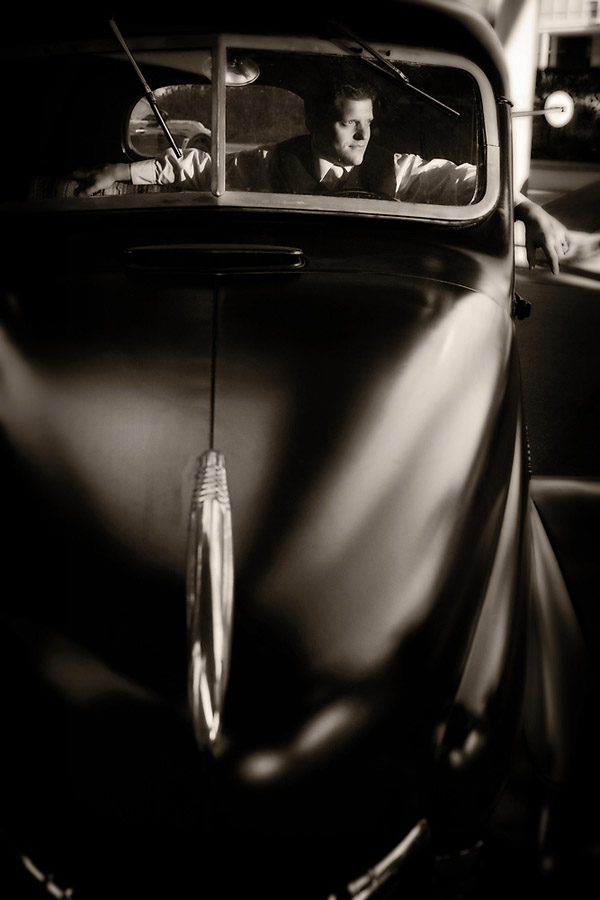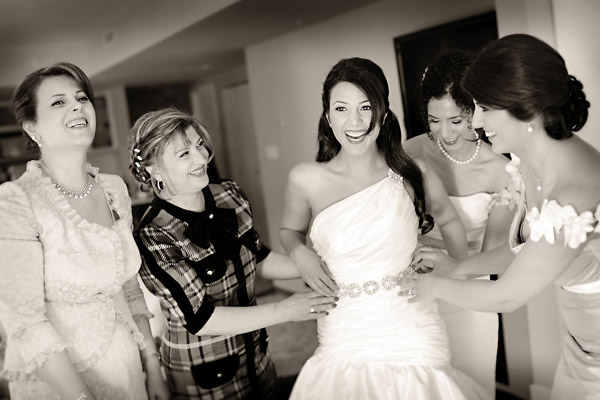 Junebug: Do you travel a lot?
Lynn: We do, its our passion, so we travel a lot for both work and pleasure. We love to capture a sense of place when were shooting. Couples choose their destination so carefully because there is something about it that resonates with them unlike anywhere else. We try to capture that something for them and it really helps us differentiate our work.
Junebug: Where are your favorite wedding locations? Where would you like to go next?
Lynn: Our favorite location is the newest one. Our best work comes when were seeing everything new. Thats why travel is so incredibly invigorating and inspiring for us. We love the diversity, the unique quality of light, and the natural beauty of southern Baja. This year we are really looking forward to shooting weddings in Italy and Bali, but our favorite places are pretty much everywhere we havent yet been.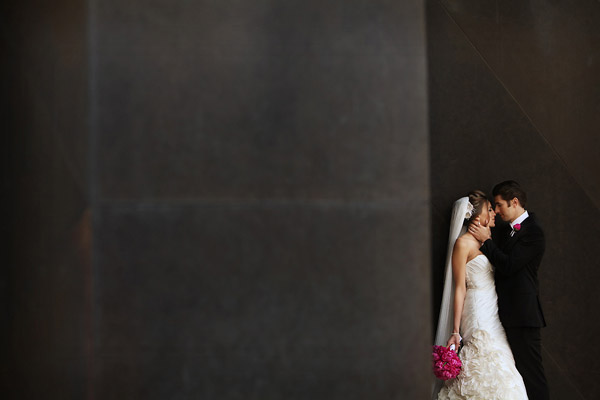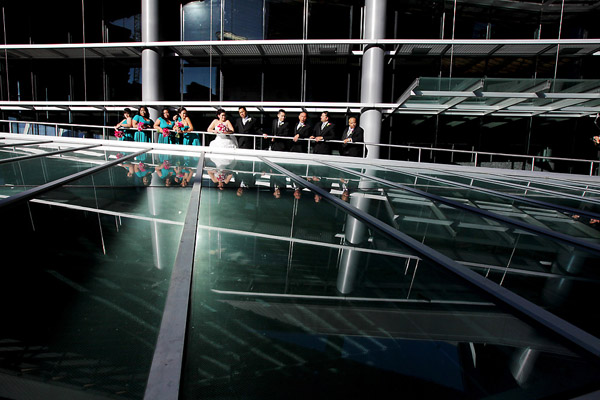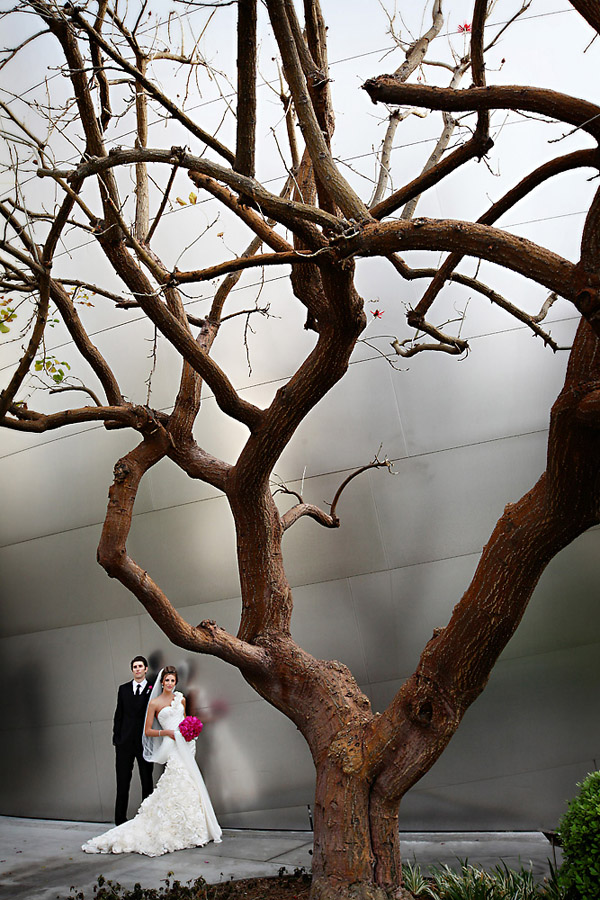 Junebug: What is your favorite moment or tradition at weddings?
Lynn: Thats a hard question, there are so many. I definitely still get choked up during the exchange of vows, but I guess what really gets to me is when the couple has a holy sh*t moment and they realize that after all the planning and energy it has really happened and theyre married. I love when they get those moments to breathe, look at each other, and say wow, we really did this!
Junebug: Who or what inspires you? What gets you up in the morning?
Lynn: The natural environment; the textures and colors and feel of the landscapes around us. We love to walk on the beach in the morning and look at the beauty and textures all around us. I think one of the biggest gifts you can give yourself is to slow down and notice the beauty in a palm tree or a cactus, and its all that you need to be inspired.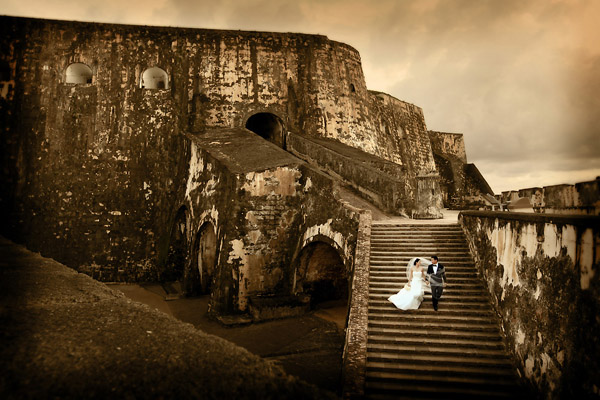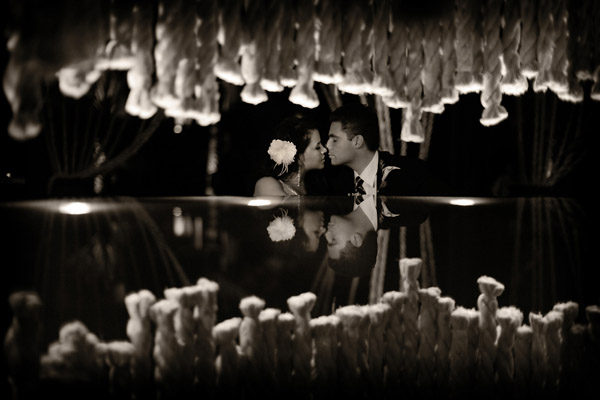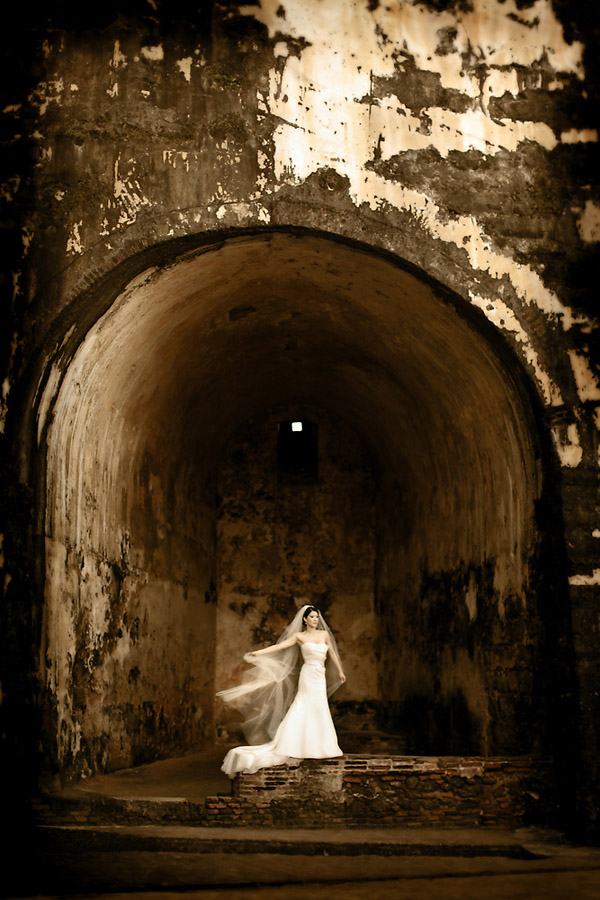 Junebug: What adjectives would you use to describe your wedding photography?
Lynn: Cinematic, evolving, and reflective.
Junebug: Do you have a favorite wedding cake flavor?
Lynn: Totally, red velvet chocolate.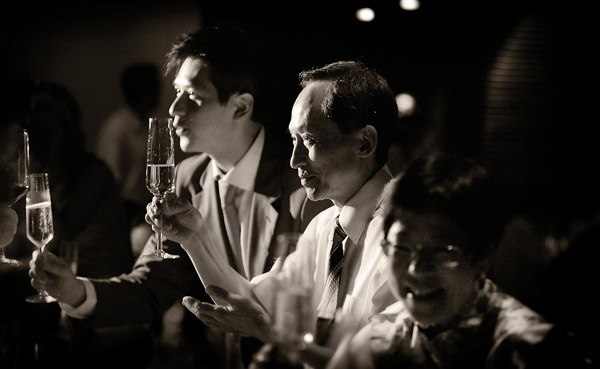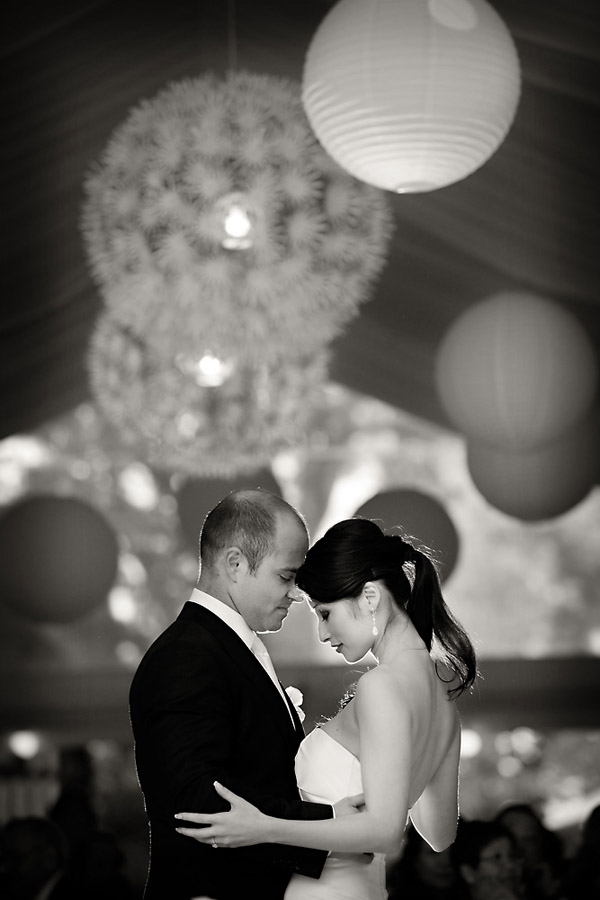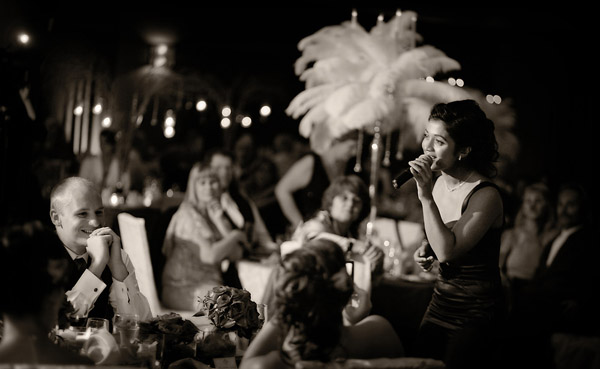 Junebug: What song would you play for your first dance?
Lynn: Bruce Springsteens Tougher Than the Rest covered by Everything But The Girl.
Junebug: How about a favorite trick to capture images of reluctant subjects (kids, grandparents, nervous-in-front-of-the-camera-types)?
Lynn: Were fortunate not to encounter that problem often. At destination weddings, its usually a very intimate event and people almost always want to have their picture taken. If not, well just be the goof balls that we are and people usually warm up. We also do a lot of Chinese and Indian weddings and its an honor to have your picture taken in those cultural settings.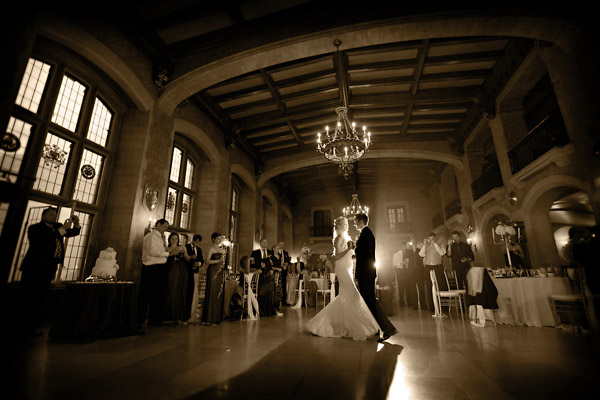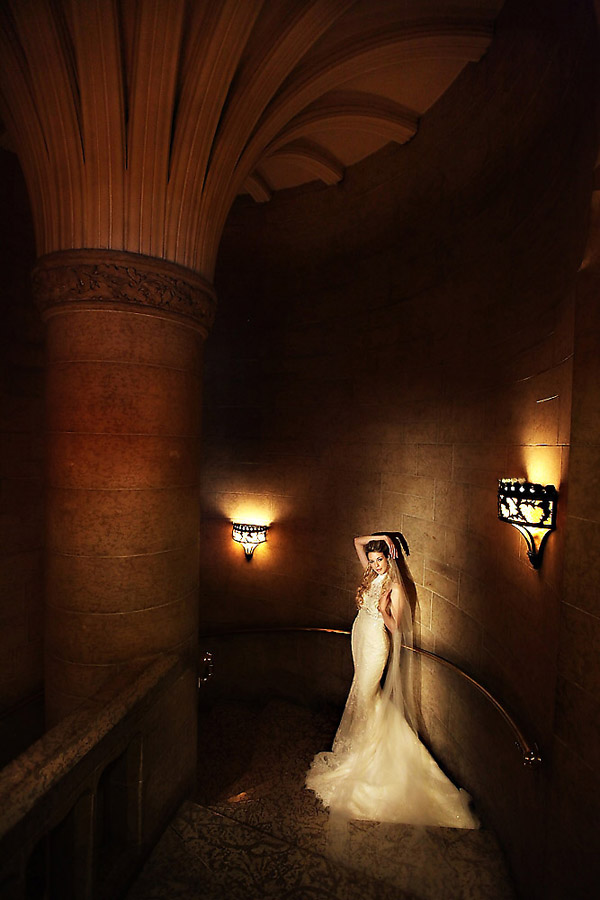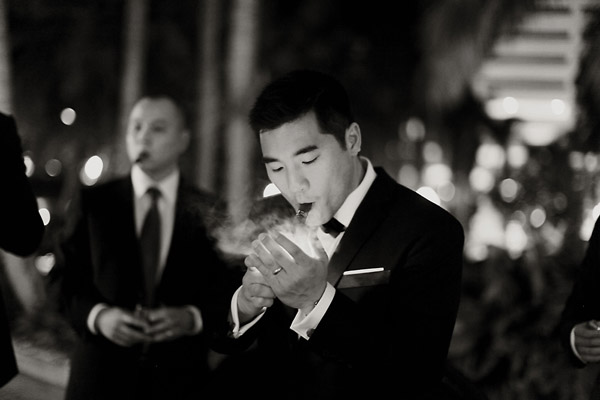 Junebug: What one thing would you like every bride and groom to know before their wedding?
Lynn: I think most important thing is to try to let everything go. Sure, go ahead and over-plan, schedule things down to the second, manage every single last detail before your wedding. But on the day itself, forget about all that, and just be. Be present in the moment and love each moment – your photos will show that.
Junebug: How has witnessing so many weddings impacted your outlook?
Lynn: We are re-inspired by the whole idea of love and marriage every time we shoot a wedding. It is so great to have a job where we are surrounded by love and happiness and it infuses our life and our own marriage in every way.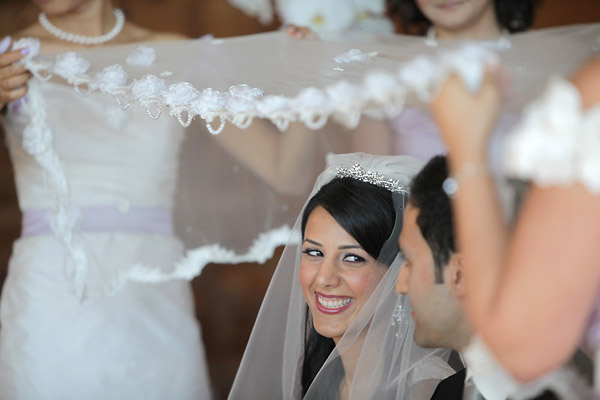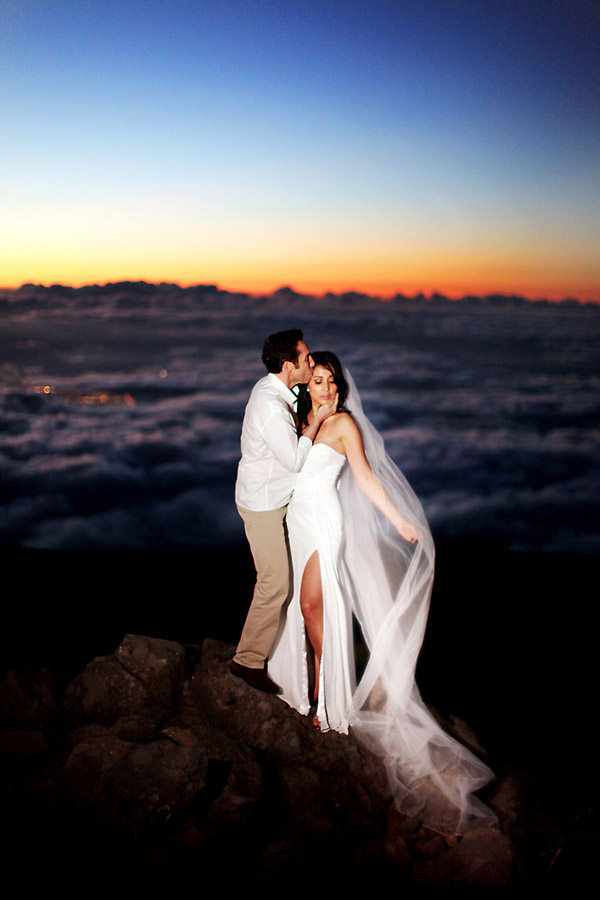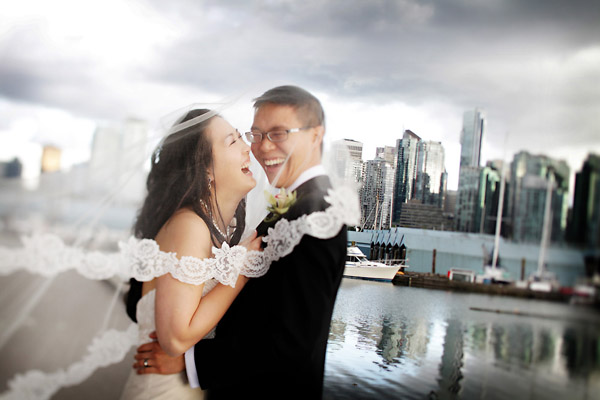 Junebug: Whats the best advice you've ever received?
Lynn: Live in the moment and go ahead and take risks thats what is most important to us. Its easy to put off dreams until you reach this or that milestone. Its even easier to get caught up in other peoples definitions of success. I remember years ago our editor told us that the smartest thing he ever did was to ignore everyone elses good advice and listen to the voice in his head telling him to go do what seemed crazy. Just do it!
Thank you so much for sharing your life and work with us Lynn!
To learn more about Chris + Lynn Photographers, be sure to visit their website, blog and Junebug member brochure.