Being a photographer myself, and a huge photography fan, I confess to getting a bit star-struck when working with all the talented artists here at Junebug! So you won't be surprised to hear that I was absolutely thrilled to interview the always outstanding Susan Stripling. Susan has photographed weddings all over the world, been published in countless wedding photography publications and won multiple prestigious awards to boot! Susan genuinely desires to connect with her couples, and through that comes breathtakingly beautiful photos, that will truly pull at your heart strings.
Junebug: I know you have a background in theatre and dance. Can you tell us how that impacts your work as a wedding photographer?
Susan Stripling: I used to think that my college degree was wasted because I wasn't working in the theatre industry. Then I realized that every single thing that I learned when training to be an actor and a technician is useful in the wedding industry as well. All of the lighting skills that I learned, from setting lights to figuring out their angles to learning how they all work together – that's the same thing that I do when figuring how I want to work with natural or artificial light on a wedding day. Learning how to act, how to anticipate moments, how to react to moments – that's right there in a wedding too, watching moments unfold and being better prepared to capture them.
Junebug: What gets you up in the morning?
Susan Stripling: My beautiful daughters and my gloriously amazing fiance.
Junebug: What do you find most exciting about shooting weddings in Philadelphia?
Susan Stripling: I live in Brooklyn, New York during the week and shoot all over the place. I'm in Philadelphia often because my fiance lives right outside of the city. I love the incredible diversity of the weddings in Philadelphia – the venues range from beautiful outdoor properties to gorgeous hotels and every wedding is completely different.
Junebug: What are your favorite wedding locations in your area?
Susan Stripling: There is a venue in New Jersey called Pleasantdale Chateau – I shot there during Hurricane Irene and it was incredible even in the pouring rain. I love Riverside Farm in Pittsfield, Vermont. I also really like Bonnet Island Estate near the Jersey Shore and as far as working in New York and Philadelphia go, The Bowery Hotel in New York CIty is my favorite venue there and The Please Touch Museum is my favorite in Philly.
Junebug: What are your favorite destinations locations?
Susan Stripling: I love going to Napa, it's such a beautiful place to visit and the venues are so lovely – and the light there is SO different from on the east coast! I also love, love, love Little Palm Island in the Florida Keys. I don't really like traveling out of the country because of the legal difficulties to do so properly.
Junebug: Where do you want to shoot next?
Susan Stripling: I want to shoot next wherever someone hires me to shoot. I know that sounds strange but I don't care about amazing destinations and going to new countries and traveling to exotic locations. I shoot about fifty weddings per year and would rather shoot in my own backyard and go to bed in my own bed than cross the continent and lose all those days to travel. There are a few New York based venues that I'd like to work at more often but right now I'm not focused on working in any one location – just keeping up with those fifty weddings per year and making sure those are the fifty happiest clients of all time.
Junebug: With so much great talent in the wedding industry, can you name five professionals who you adore working with right now?
Susan Stripling: I love Andrew Funderberg of Fundy Software; his products are just ridiculously amazing and he's so great to work with. His company's customer service is top notch. The team at Egomedia Processing has been working on my RAW files for the past year and I can't imagine my life without them. Caitlin and Jeff of ProDPI run an incredible company and are kind, generous people with huge hearts. There are truly too many to mention. The staff at the Please Touch Museum/Brulee Catering are incredible, Julie Shreck is a WONDERFUL planner from south Florida, Annie and her team at Daughter of Design are extraordinary in New York, Gina Sole and Kathy Bado are tops in Philadelphia. And Brian Kappra of Evantine Design might be an actual genius.
Junebug: What three photographers do you admire most in the past or right now?
Susan Stripling: My fiance, Cliff Mautner, is the most talented person I've ever met – ever. I am also partial to my wedding photographer, Mary Beth Tyson, and our other wedding photographer Daniel Kudish. They're each so beautifully skilled in totally different styles. Incredible.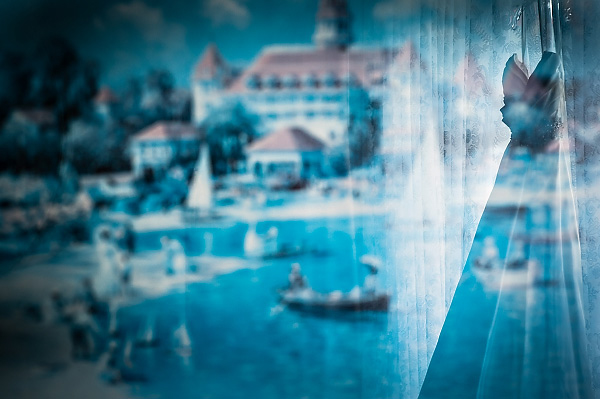 Junebug: What makes you give yourself a mental high five?
Susan Stripling: I only make a picture that I love a small handful of times per year, if that. When all of the conditions come together and the client allows you into a beautiful moment – it's a gift. When I make an image like that I want to give myself a hug. Sometimes I do.
Junebug: How do you know you've done a great job for your wedding clients?
Susan Stripling: When they refer me to their family and friends. When they hire me to photograph their children. When the relationship continues past the wedding day.
Junebug: Do you have a favorite wedding story?
Susan Stripling: Yes. This summer I was shooting a wedding in Wisconsin and the bride's little sister gave her 95 year old grandmother a manicure. It was such a simple moment but the love was so palpable and I was honored to be there to capture that. Her grandmother passed away later in the year and I'm humbled that I was able to make these images for their family of this amazing woman.
Junebug: What is your favorite moment or tradition at weddings?
Susan Stripling: I love when the groom sees the bride for the first time when she walks down the aisle. I know this "first look" trend is really big right now and for many reasons it's a good thing but I love that beautiful tradition of not seeing your bride until you're about to be married.
Junebug: Can you share a tip or two for couples who are looking for their perfect wedding photographer?
Susan Stripling: Please take the time to look through full wedding galleries. Please. Anyone can create 15-20 amazing blog images but look at full galleries to make sure their work is consistent. Ask to see galleries of weddings like yours – if you are getting married in New York at 7pm in February it won't help to see a photographers' work in Los Angeles on the beach in July. Ask to see a wedding in the dark. Ask to see their work when it rains. It's easy to hide behind the veil of "Oh I'm a natural light photographer!" but what can that person do when the conditions are less than ideal? If all of their sample work is outdoors in fields with beautiful light ask to see an indoor ceremony and reception. It's so important that who you hire can handle all types of conditions!
Junebug: What's your favorite camera? lens?
Susan Stripling: My go-to camera is the Nikon D4 which is simply the best camera I've ever shot in twelve years of being a professional photographer. My favorite portrait lens is the 70-200mm and it's probably my favorite lens overall. I also adore the Nikon 85mm 1.4.
Junebug: What albums do you offer?
Susan Stripling: Madera! They're a new company but their product is beautiful and their customer service is out of this world.
Junebug: What has inspired you recently?
Susan Stripling: Steven Spielberg's Lincoln. The cinematography by Janusz Kaminski is insane. Every single shot is a competition award winner. It's truly jaw-droppingly gorgeous.
Junebug: What are looking forward to most right now?
Susan Stripling: I'm getting married in April. Everything else pales in comparison to that.
Thanks for sharing your beautiful work with us, Susan! To see more of Susan Stripling's work, visit her blog, website and Junebug brochure.