Sergio is one bad ass wedding photographer. His photos are full of life and laughter, and his bold, fearless approach to his art attracts people who love to live their lives out loud. Read on to find out how he creates his one-of-a-kind, phenomenal photographs and why were so thrilled to promote him as one of the Worlds Best Wedding Photographers.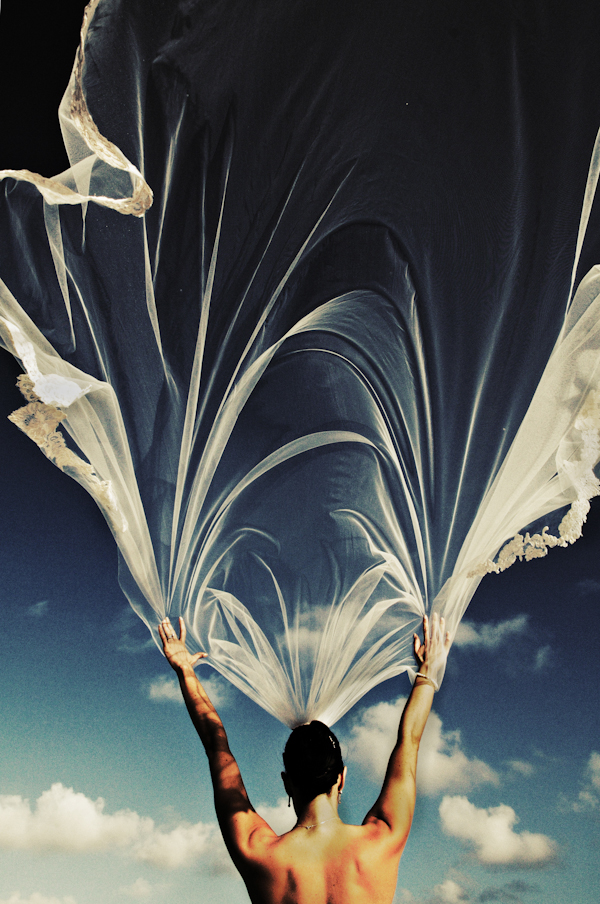 Blair: How did you get into wedding photography?
Sergio: I never even owned a camera until I was 31. Late in 2002 I attended my brothers wedding and I brought a small Sony 1 MP camera that I thought was a miracle of technology. My brother and his wife invited me to their trash the dress session the following day and I was blown away by the official photographer's high-tech, top-of-the-line digital SLRs. What impressed me the most about the session was how much fun the photographer was having working and all the love he was getting from his clients. I bought a camera on eBay the very next day.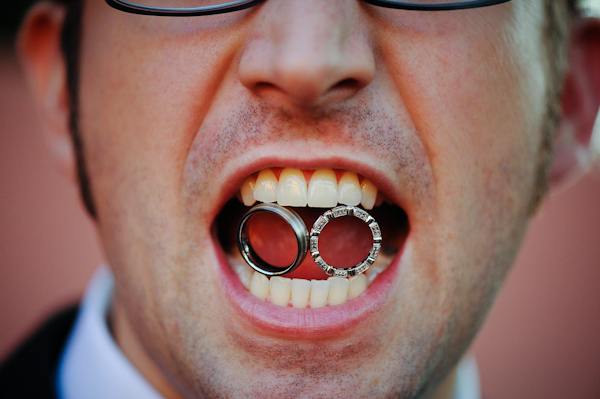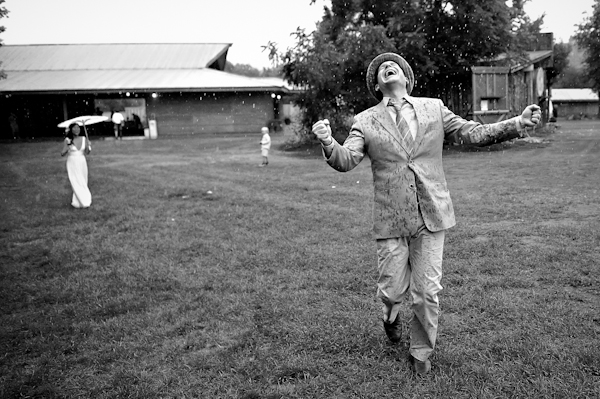 Blair: What is your favorite moment or tradition at weddings?
Sergio: One of my favorite moments can be a very elusive one, but that's what makes it so special. I love it when the reception is winding down, the bride and groom are very tired from all of the excitement of the day and they embrace each other when they think that nobody is watching anymore. It is so sweet, so tender and so real. It doesn't happen all the time; but when it happens I want to be there to get it.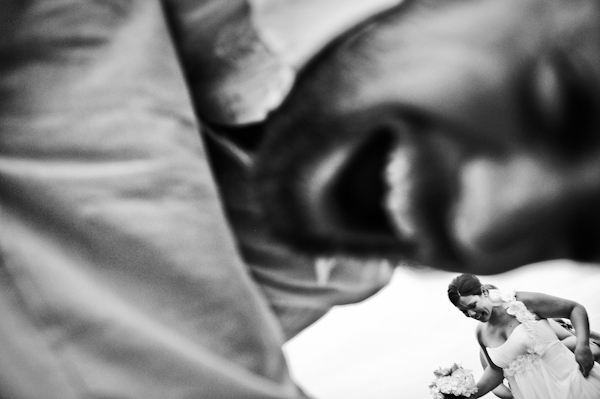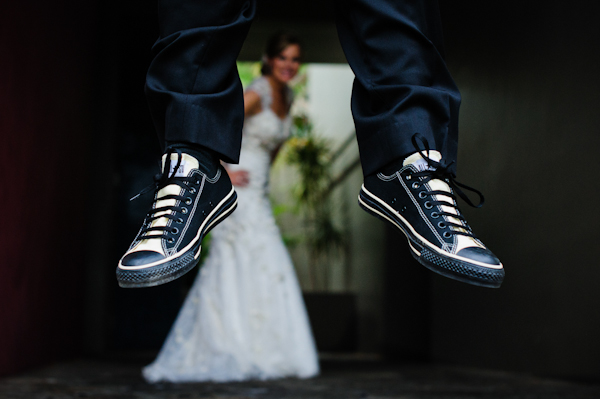 Blair: What really gets to you at weddings? Is there anything that makes you laugh or makes you cry?
Sergio: So many things make me laugh, and I have heard some incredibly touching toasts that have brought tears to my eyes. My number one goal at every wedding is to have fun!
Blair: Where do you want to shoot next?
Sergio: Wherever my next wedding is. I try to find something special about every location.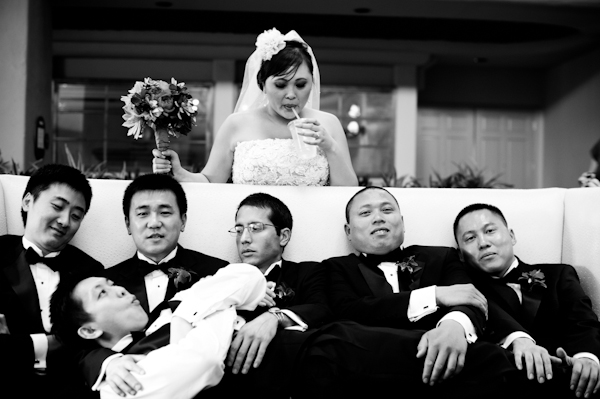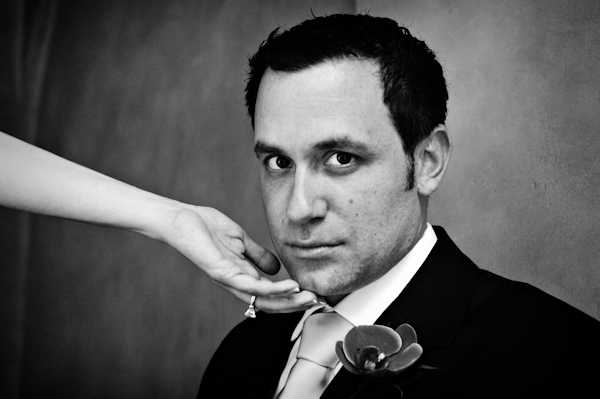 Blair: What gets you up in the morning?
Sergio: Life is so short.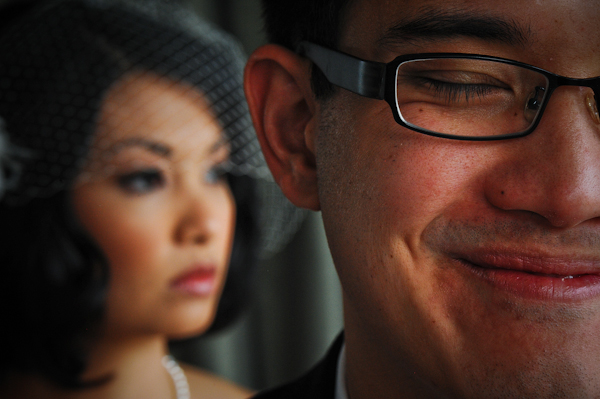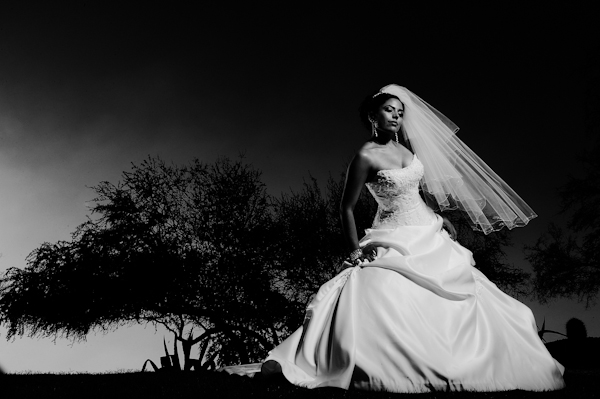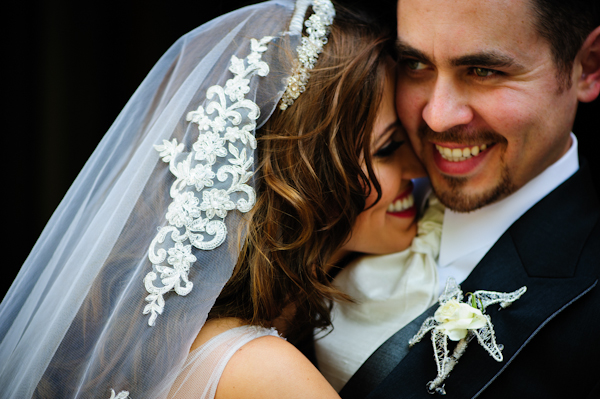 Blair: A tip or two for couples who are looking for their perfect wedding photographer?
Sergio: Couples should look for portfolios that make them feel something special inside, something that makes them react. There is a good chance that the photographer of that portfolio will create the same reaction in them with their wedding images. Once they are connected to a portfolio they should chat with the photographer and see if they feel at ease with them.
Blair: One thing you'd like every bride and groom to know before their wedding?
Sergio: That everything is going to be OK.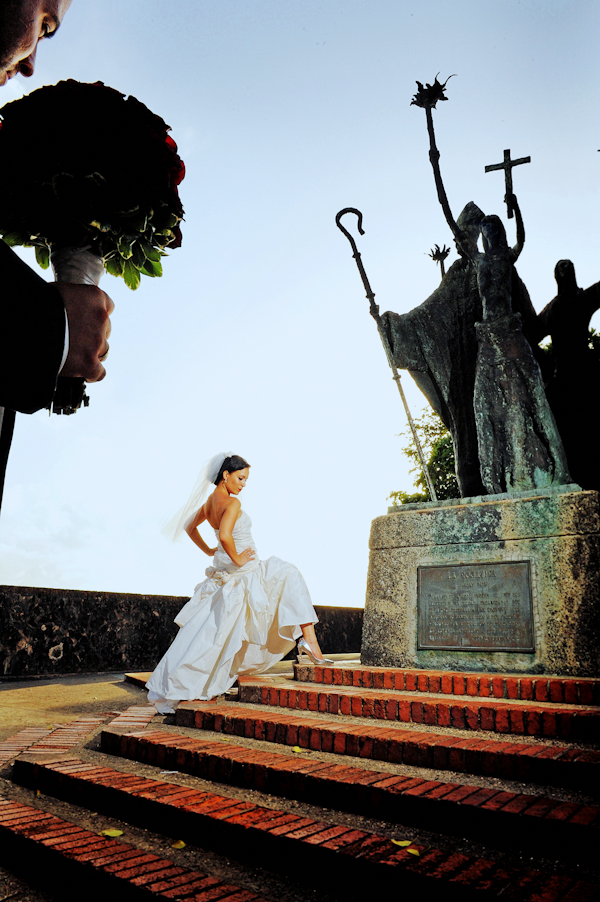 Blair: Favorite image you've taken lately?
Sergio: I recently photographed my cousins wedding and I love a picture I got of her looking wide-eyed at me while engulfing a sandwich. I love the image because she is my cousin and she is so clearly comfortable and confident with me behind the camera.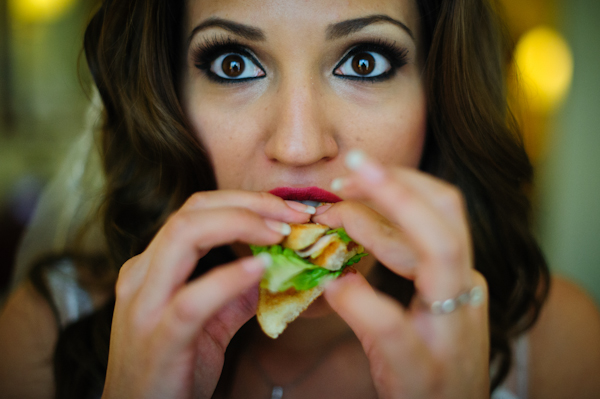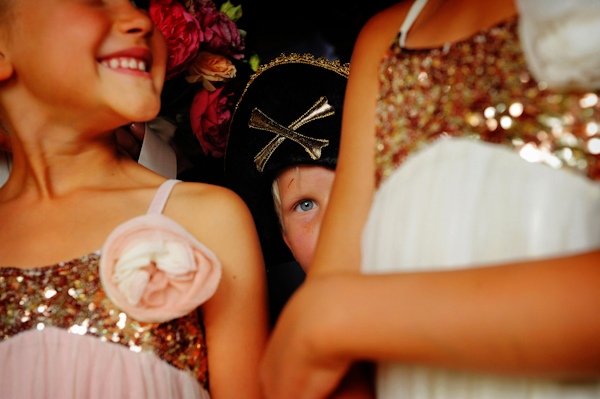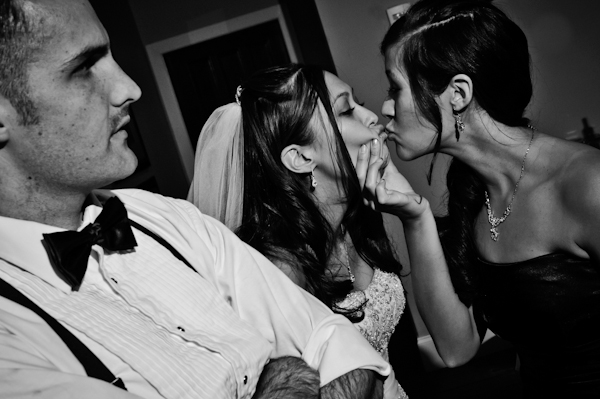 Blair: Favorite trick to capture images of reluctant subjects? (kids, grandparents, nervous-in-front-of-the-camera-types)
Sergio: The best photographers are super nice people and that its not a coincidence. Great photographers genuinely like people, and people can feel that. That's what makes people feel comfortable. It is important to appear confident with clients, but it is more important to not be afraid to act like a fool, have fun, laugh and shake your hips to get people comfortable.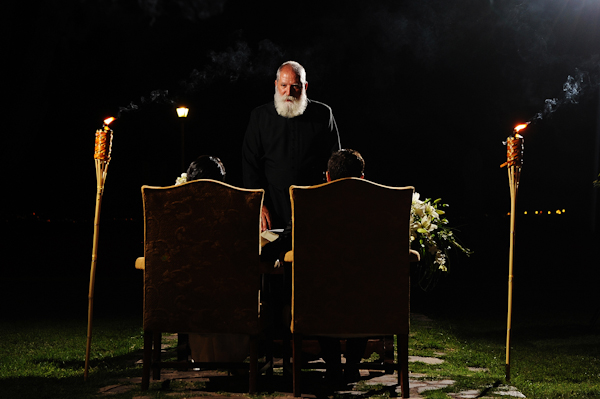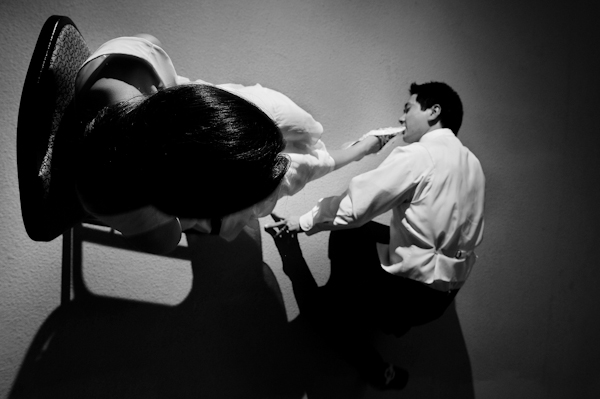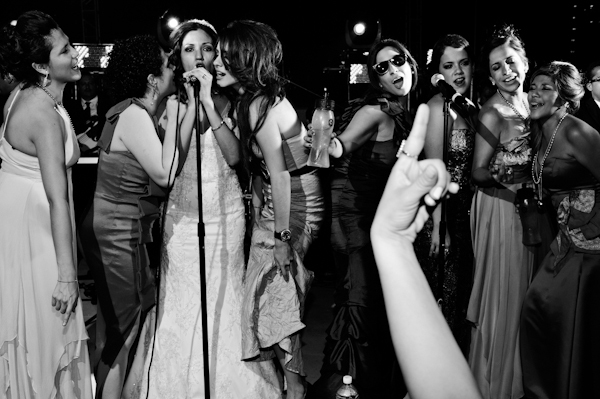 Blair: Best advice you've ever received about being an artist?
Sergio: Creating good art takes a lot of work.
Blair: Best advice you've ever received about being a happy human?
Sergio: To be nice to myself first.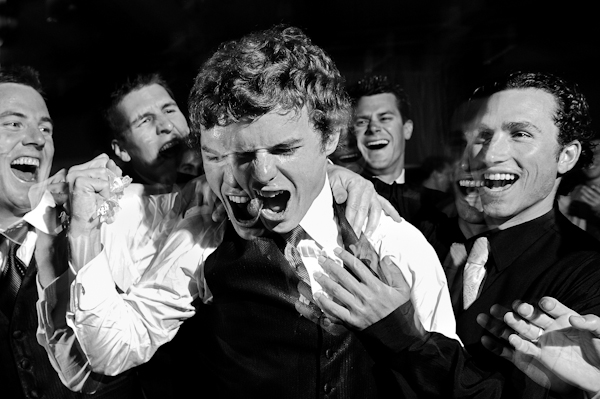 Blair: Something that has inspired you recently?
Sergio: I recently watched a documentary about the real horse whisperer (Buck). He said that most of the time the cause of the horses issue is a troubled owner. That made me realize that in photography, most of the time it is the photographer that needs the adjustment and not the equipment or subject.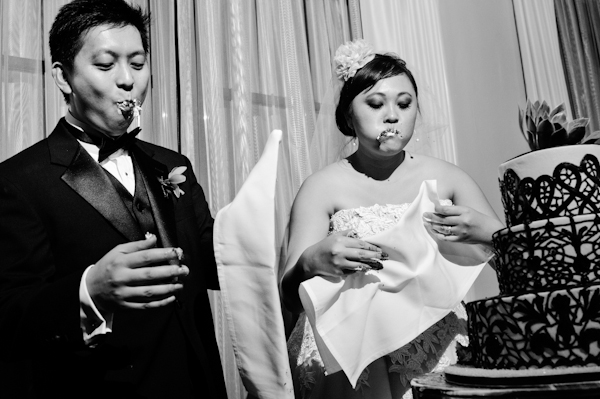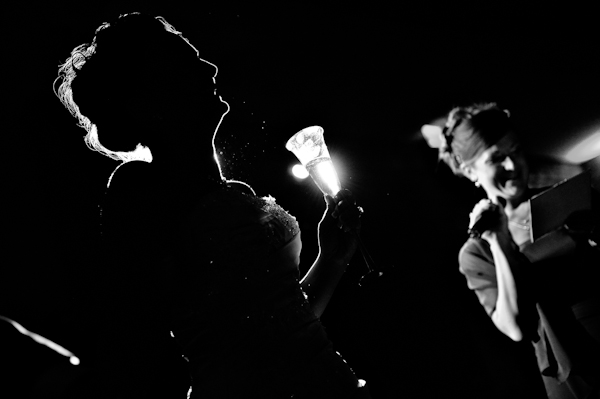 Thank you Sergio, we can't wait to see what you capture this year!
To learn more about Sergio and his photography, be sure to visit his website, blog and Junebug Member Brochure.
And for more interviews with the incredible members of our Worlds Best Wedding Photographers Hotlist, don't miss our Photographer Spotlight Archive!