Today I have a true treat for you with the Photographer Spotlight Interview of Pacific Northwest wedding photographer Ryan Flynn. His photos are artistic, beautiful, and simply… real. Read on for gorgeous photography and to hear Ryan's thoughts on everything from Polaroids and Wes Anderson's Moonrise Kingdom, to how he loves to make people cry (in a good way, of course).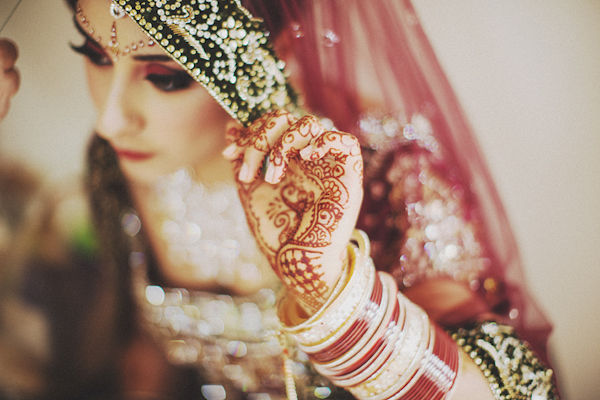 Junebug: What do you enjoy about photographing weddings in the Pacific Northwest?
Ryan Flynn: Probably my favorite thing about photographing in the PNW is the huge amount of amazing outdoor venues, along with couples who have the style and inclination to take advantage of them. We also tend to have a lot of really beautiful light, despite the rain, which is what every photographer dreams of.
Junebug: Where do you want to shoot next?
Ryan Flynn: I would do just about anything to shoot in Ireland! Legal or otherwise. Just kidding. Or am I?
Junebug: Favorite image you've taken lately?
Ryan Flynn: I really love this one (see above) for a few reasons. One of my favorite ways to shoot is to just explore/wander. This is exactly how we found this spot…we were looking for something else, and stumbled across this torn up train car. Everything just clicked. Having clients willing to climb around was helpful, too.
Junebug: Favorite wedding location?
Ryan Flynn: Sodo Park is one of my favorite indoor locations. For outdoor locations, I've loved getting to shoot in the Methow Valley, and on the Olympic Peninsula. Rosario Beach up by Anacortes has been crazy good, too, it has so much of the quintessential PNW coastal beauty to it, without being too far away. Washington has too many amazing spots to get married.
Junebug: You shoot frequently with film, including instant-film like Polaroids. Can you talk a bit about what interests you in that form of photography?
Ryan Flynn: I think what initially drew me to Polaroids was seeing some really amazing non-wedding work with it. From there, I fell down the rabbit hole pretty quickly, so to speak. Love came quickly. I love that instant film is such a different process from what I usually do. Shooting digitally is great, and being able to edit an image to fit your vision is a big part of what I do. But…there's something really special about making an image, and then 60 seconds later you peel the negative apart and get to see what you made. There's definitely a nostalgia factor…the polaroid images just look cool. They look a little vintage and a little softer than digital. Mostly, though, I love how tangible they are. So much of what we surround ourselves with exists online, or somewhere that we don't really interact with it. You can't underestimate the power of holding a photograph in your hand.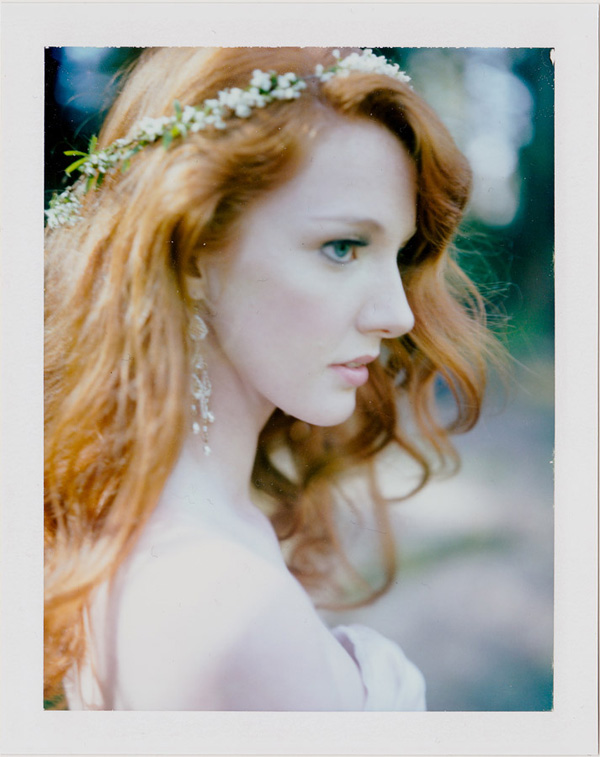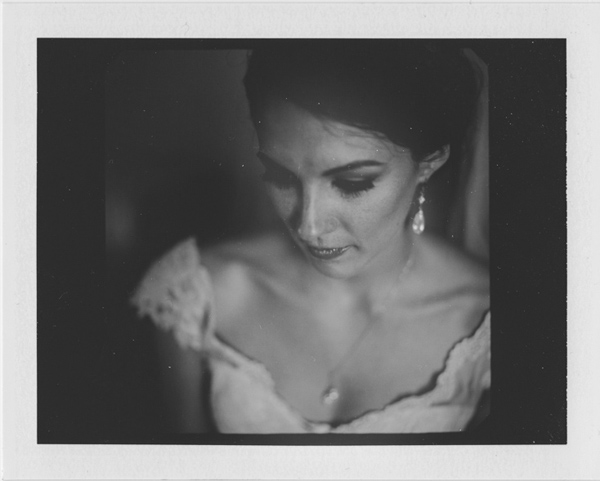 Junebug: What's your favorite camera? lens?
Ryan Flynn: I've tried so many different cameras and systems, from Leica to Nikon to Contax. My overall favorite though, and what I currently use, is the Canon 5D Mk. III and 50mm f/1.2 lens. Gear isn't everything for a photographer, but having gear you like and that you work well with makes a big difference.
Junebug: How has being a wedding photographer made you a stronger photographer over all?
Ryan Flynn: Being a wedding photographer has taught me how to think much faster on my feet, and be able to create good images regardless of the circumstances. Things happen quickly, and you don't always have the luxury of perfect light or guidance of the subjects. It's also helped me get much more comfortable with directing, and being able to visualize what sort of images I want, and make them happen.
Junebug: A tip or two for couples who are looking for their perfect wedding photographer?
Ryan Flynn: Really try to hone in on what type of photographs you as the bride and groom, love. Modern, creative portraits? More purely photojournalistic imagery? There's so many photographers out there and so much photography to look through. Figuring out what you love and how you want your story told is key. I'd also try to see as much of the photographer's work as you can…I feel like anyone can create a few amazing portfolio images, but someone who's really good at what they do will have entire wedding galleries of amazing work.
Junebug: A tip or two for couples on how to look amazing and feel comfortable in their photographs?
Ryan Flynn: A good photographer should also be good at making you feel comfortable in front of the camera. Let's be honest, it's a bit of a weird feeling at first, being the center of attention like that. I find it helps a lot to just focus on being with your partner, and not on the camera. It's also a good idea to communicate with your photographer on how much direction you want/need, and how much they like to give. As far as looking good, it's a good idea to coordinate (but NOT match) your wardrobe choices. I'm always happy when my clients bring options, too.
Junebug: What is the best possible/your favorite reaction from a client when you deliver their images?
Ryan Flynn: Tears. I just like making people cry. This is probably the only situation where you can say this and not be a terrible person. 🙂 Really, I just love when people have a strong emotional response and connection to their images. That's exactly what I strive for. It's always nice to hear, "We barely even noticed you were there!" too.
Junebug: Something that has inspired you recently?
Ryan Flynn: Ideally I try to take as much inspiration from things outside the wedding "world" as possible. Especially paying attention to films and tv shows with great cinematography. The amount of thought and intention put into each shot in a film is inspiring, particularly when you see the way they visually tell stories. Moonrise Kingdom was a great recent example of that. Every shot had so much attention paid to detail, composition, light, etc.
Junebug: How has witnessing so many weddings impacted your life/outlook?
Ryan Flynn: It hasn't really changed my outlook, but it has definitely reinforced it. Witnessing couples who are genuinely excited about joining their lives together has been a weekly reminder of why I truly believe in marriage. Feeling like I can provide tangible reminders of not just their wedding, but their marriage, has become the thing that really drives me.
Junebug: What really gets to you at weddings? Makes you cry? Makes you laugh?
Ryan Flynn: I'm a sucker for the bride and groom dancing with their parents. It's one of those traditions that I really do love, and almost always makes me tear up.
Junebug: One thing you'd like every bride and groom to know before their wedding?
Ryan Flynn: People say the day goes by in a blur. They're right. Remember to take time to focus on being present, and being with each other. It's worth slowing down a bit and really savoring all the moments and people, and the reason this whole big event is taking place.
Junebug: What gets you up in the morning?
Ryan Flynn: I just wake up super excited about writing emails, mostly. Ok, that's not true. Is coffee a valid answer? Really, though, on wedding or shoot days I do wake up super excited about getting to make photos. That act of creation is what keeps it fresh and exciting for me.
Junebug: Best advice you've ever received about being an artist?
Ryan Flynn: If you're not excited about the images you're creating, it's time to change things. The work you do should be fulfilling…it's the only way I think you can really serve your clients best, and be happy.
Thank you Ryan, for sharing your beautiful work and letting us get to know you better. To see more of Ryan Flynn's gorgeous photography, visit his blog, website and Junebug brochure.