England-based wedding photographer Marianne Taylor creates photos that overflow with genuine emotion and are altogether dreamy. She has a knack for bringing out incredible beauty in her subjects and she creates soft and utterly entrancing photos that cut straight to the heart of the moment. We're honored to share our interview with Marianne Taylor and to showcase her gorgeous work today.
Junebug: What do you find most exciting about shooting weddings in London, England?
Marianne Taylor: The variety. London and the surrounding areas are so varied that you can see many different kind of weddings in different environments without going very far. I also love all the hidden alleys, nooks and bits of history everywhere that make it possible to have completely different kind of portrait sessions every time.
Junebug: What do you enjoy most about living in London?
Marianne Taylor: Being originally from Finland (I moved over to the UK in 1999), I love the international and multi-cultural atmosphere of London. Even though so many people are from somewhere else, we all feel just as home in London. I love that.
Junebug: What are your favorite destinations locations?
Marianne Taylor: I absolutely love Italy, so every time I get to photograph a wedding over there I am over the moon. Its always been a country close to my heart, there's just something about the atmosphere, history, people, light and general magic of the place that speaks very strongly to me.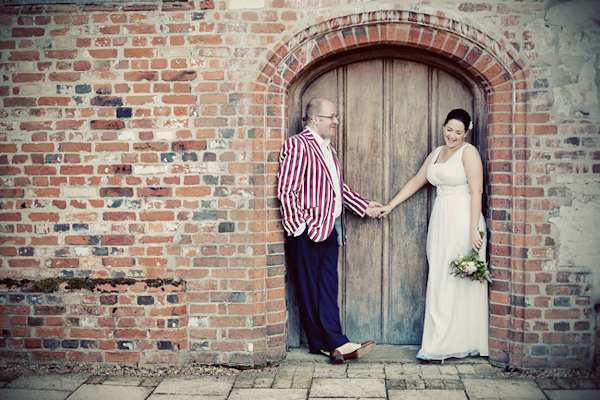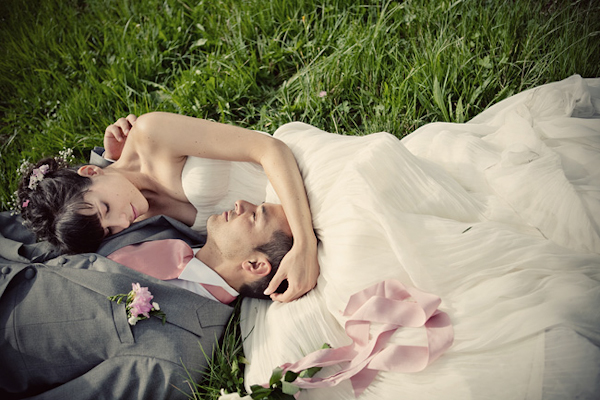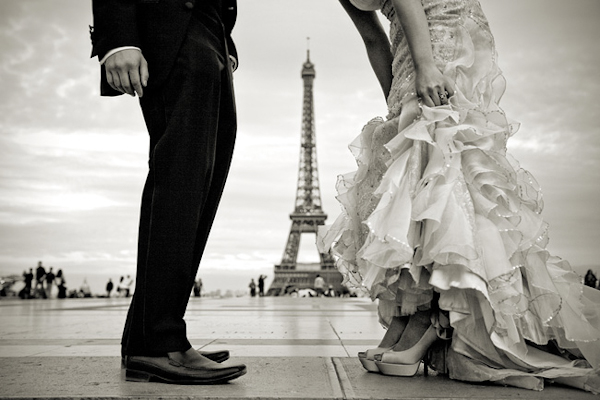 Junebug: Describe your wedding photography style in less than 6 adjectives.
Marianne Taylor: Authentic, romantic, pretty, nostalgic.
Junebug: What really gets to you at weddings? Makes you cry? Makes you laugh?
Marianne Taylor: I do get teary quite easily. The best wedding days are those where the couple are clearly mad about each other, and everyone around them are truly happy for them and not shy to show it. (It seems like this would be a given at every wedding, but people, cultures and situations differ.) Displays of genuine emotion make me emotional. Super personal vows, heartfelt speeches, and sweet sometimes small gestures and looks get to me.
Junebug: What makes you give yourself a mental high five?
Marianne Taylor: When I manage to get to a place of authentic connection with my subjects, and when I capture something that shows their real beauty, not just the surface.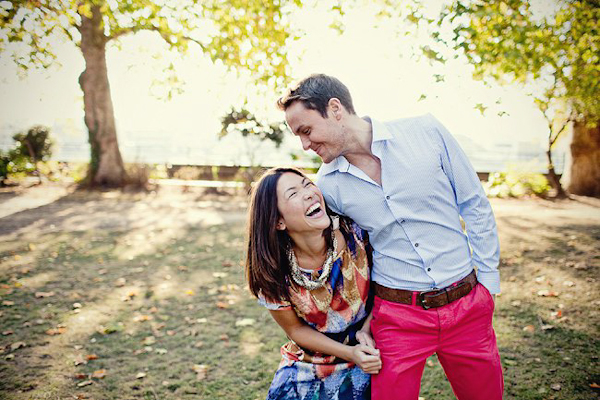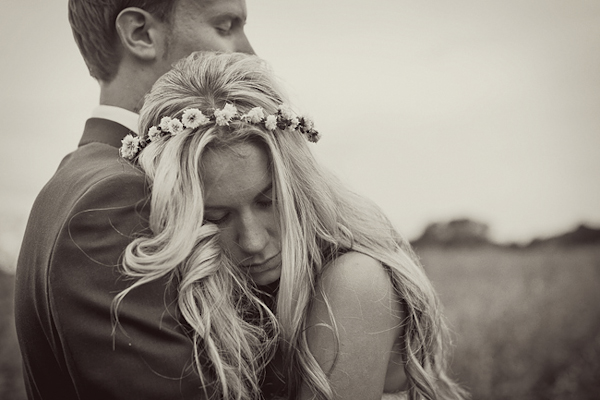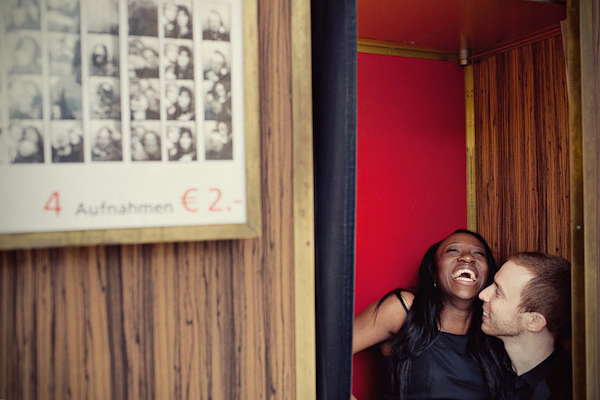 Junebug: How has being a wedding photographer affected you as a photographer overall
Marianne Taylor: Weddings are so demanding – you have to be a portrait photographer, a photojournalist, an interior photographer, a food photographer etc. all rolled into one, not to mention being able to adjust to fast-paced moments that are all super important to document, sudden changes of circumstance and environmental challenges. I absolutely think photographing weddings makes one a stronger photographer all round.
Junebug: How has witnessing so many weddings impacted your life/outlook?
Marianne Taylor: Witnessing wedding days on a regular basis is a constant reminder of the most beautiful aspects of humanity. It is absolutely magical to get to witness love. Although it can also sometimes feel hard to share in such happiness at times when you might be going through something difficult in your personal life. But overall, I wouldn't change it for the world, photographing weddings and people in love has made me very aware of the things that really and truly matter in life.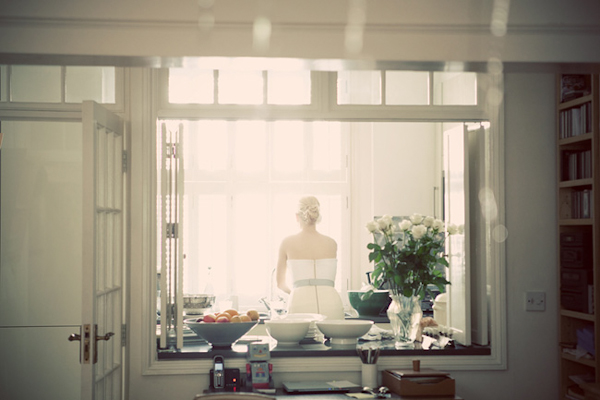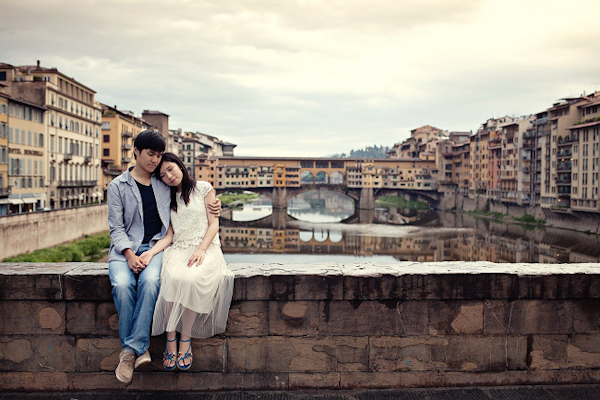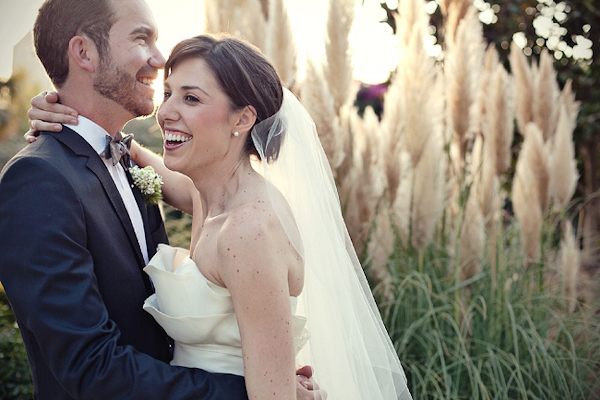 Junebug: Do you have a favorite first dance song and why?
Marianne Taylor: Ben Howard Only Love. This was the first dance song by one of my favourite artists, at one of my favourite weddings, in my favourite part of the country (Cornwall), with some of my favourite clients present (both getting married and as guests). The playlist on the day was filled with music I love, and I was caught singing along on more than one occasion, the first dance song being the cherry on top of everything.
Junebug: Do you have a favorite image you've taken lately?
Marianne Taylor: Binky and Dazz's wedding day was my idea of perfection. (See photo below.) Visually every single detail was like handcrafted for my style of images, but more than that, the day was just so full of emotion from laughter to tears and everything in between it was a celebration of love in the truest sense of the word.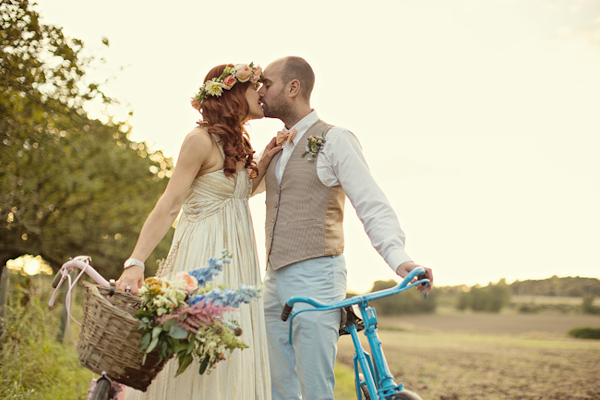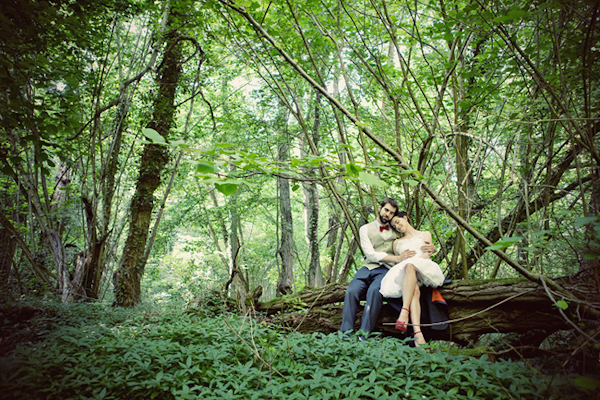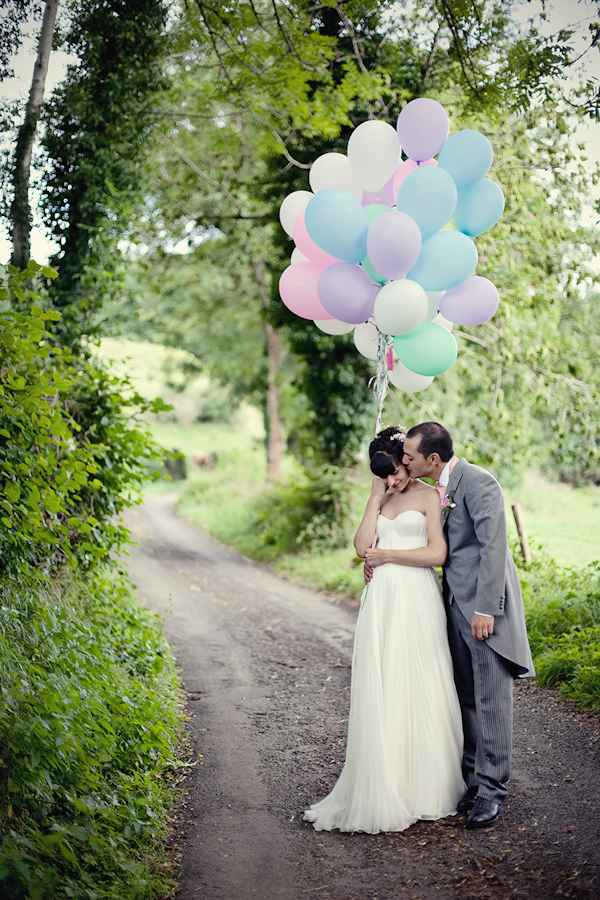 Junebug: Can you share four professionals who you adore working with right now?
Marianne Taylor: I love working with talented, kind people. The people who appear on my recommended vendors list are there because I think they provide an exceptional service, and most of all because they are an absolute joy to work with. Often these relationships grow into a meaningful friendship, which is an amazing bonus in this profession. Steph Turpin, the powerhouse behind Fairynuff Flowers, is one of those people. From the moment I first worked a wedding with her, I fell in love with her sense of style when it came to flowers, and am so happy that these days we get to collaborate on plenty of inspiring projects.
The relationship between videographers and photographers can be a little bit tense at times, but Super 8 Film-maker Mark Brown is always a pleasure to work with, and I wouldn't mind him making his gorgeous films by my side at every wedding.
As wedding DJ's go, there probably aren't enough cheesy jokes in the world… not so when it comes to the Wedding Smashers. Having worked together on numerous occasions since starting our respective businesses, shooting a wedding with the Smashers on the decks always feels like a bit of a homecoming. And there really ain't no party like a Wedding Smashers party!
Rose of Rose & Ruby Paper Co. was a bride of mine a few years back. I instantly fell in love with her amazing sense of style whether it came to her personal style or her wedding details, and when she moved from fashion design into stationery and branding I knew I was meant to work with her one day. Recently she has worked on my new branding, and yes, I think it was indeed a match made in pretty- heaven.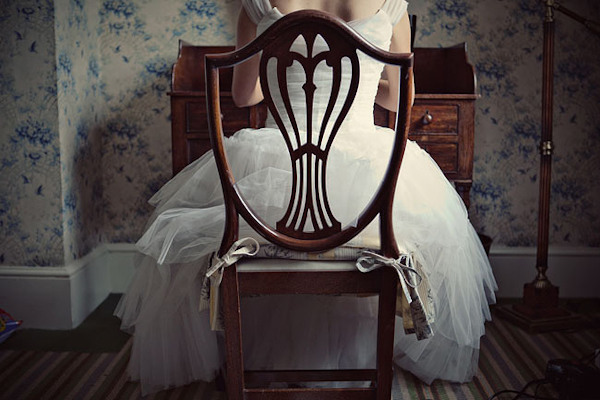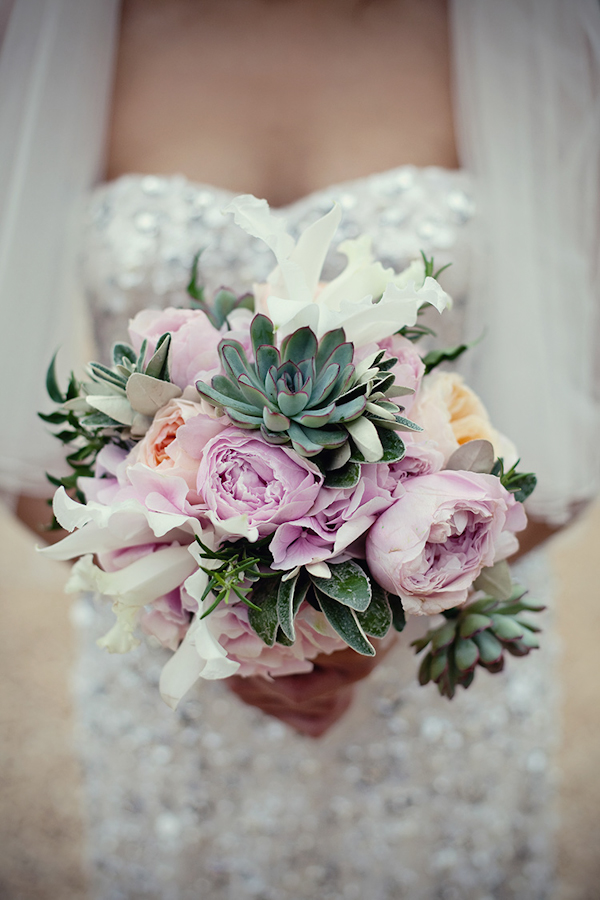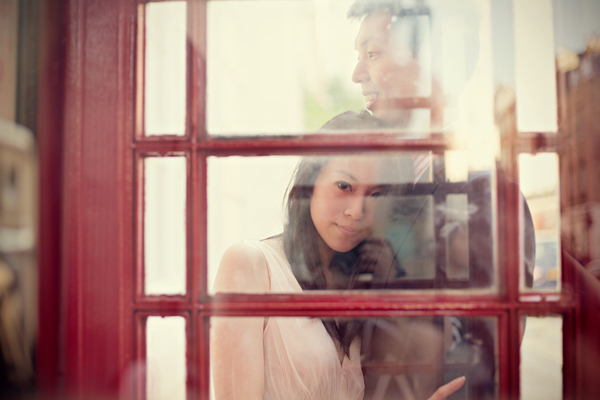 Junebug: What is the best thank you that you've ever received?
Marianne Taylor: Once I got sent chocolate muffins, which just about topped the several bottles of bubbly Ive received in the past. 😀 Seriously though, the best thank you is when you see the couple truly loves their images and feel that they are receiving something which connects them to the best parts of themselves and their life it makes me feel like what I do has meaning beyond just pretty pictures.
Junebug: Do you have a favorite trick to capture images of reluctant subjects? (kids, grandparents, nervous-in-front-of-the-camera-types)
Marianne Taylor: Not sure trick is the right word, but I believe that our own demeanour is so very important in a shooting situation. I have worked hard on developing the way I am, and what I bring to a shoot, and I think its important to realise we are the ones who create the space for our subjects to feel at ease in. I also use an interaction technique called beloved, which can make the experience more enjoyable to the subjects and can help with accessing genuine emotions and expressions.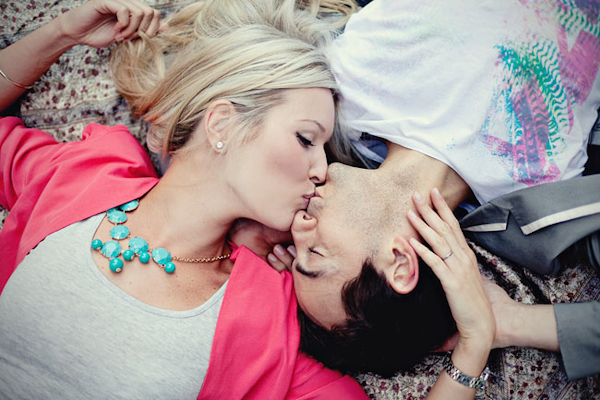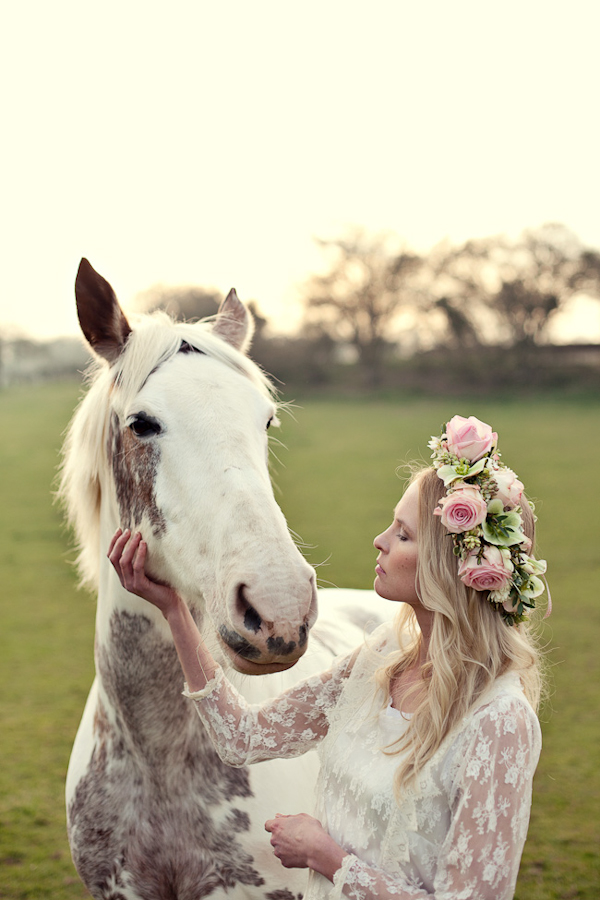 Junebug: What is the best advice you've ever received about being an artist?
Marianne Taylor: "Your vision will become clear only when you can look into your own heart. Who looks outside, dreams; who looks inside, awakens." – Carl Jung
Junebug: Can you share the best advice you've ever received about being a business person?
Marianne Taylor: "Follow your passion. Do what you love, and the money will follow. Most people dont believe it but its true." – Oprah Winfrey
Junebug: Best advice you've ever received about being a happy human?
Marianne Taylor: "The best and most beautiful things in this world cannot be seen or even heard, but must be felt with the heart." – Helen Keller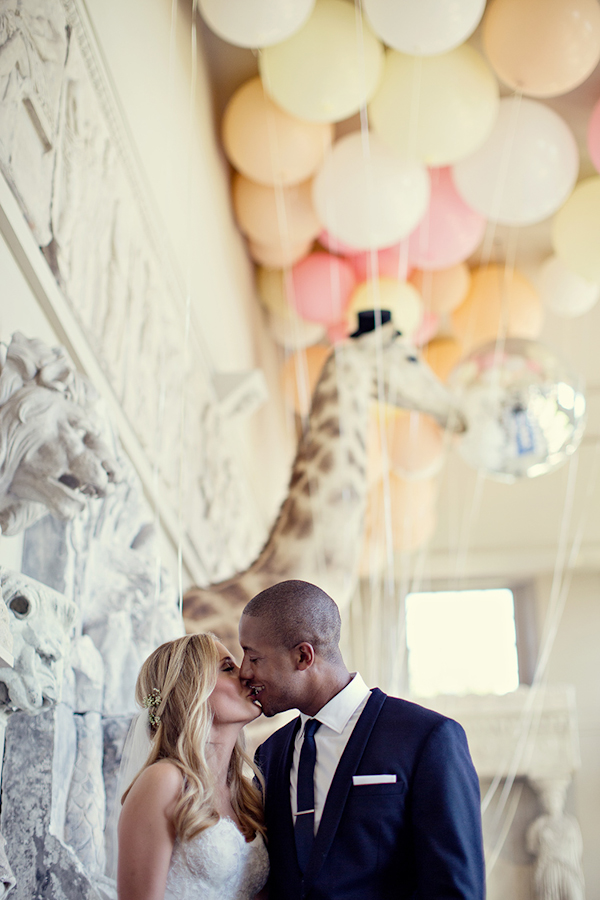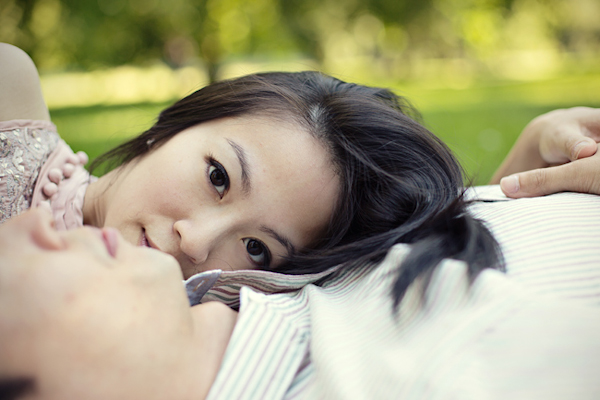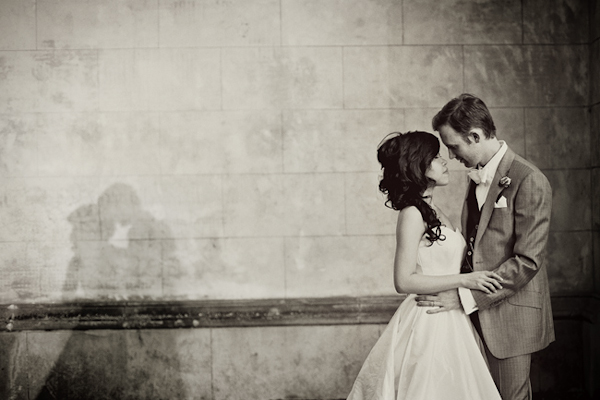 Junebug: What gets your heart racing – both personally and professionally?
Marianne Taylor: A feeling of being connected to something true, something meaningful whether its really seeing the one we love, connecting with a friend, witnessing a breathtaking moment. A moment that shifts your awareness from past memories and future dreams into the present, into realising that this moment right now is all we really have, and it would serve us better to make it as beautiful as we possibly can.
Marianne, your beautiful work truly gets our heart racing! Thanks for sharing your work and your life with us. To see more stunning photos by Marianne Taylor, visit her website, blog, and Junebug brochure.